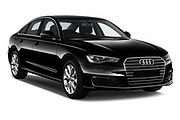 Dublin has been ranked among the list of best five places in the world for night out.
Dublin has amazing nightlife and is home to a large number of bars and clubs. Pub-to-person ratio in Dublin is one of the most attracting feature. Once you reach Dublin you have plethora of options to choose from where you want to sit for drinks. Don't forget to make efforts while getting ready for a great night at Dublin because some of the bars don't welcome people those are dressed too casually. Dublin is best place to party, it has friendliest people, quality of food and drinks, safe environment to roam around and most importantly cost is reasonable. In all these aspects Dublin is a great place. Dublin is a home to some of the oldest pubs in the history.
The Guinness Storehouse is one of the city's number one attraction and house to Gravity Bar where you get a complimentary pint of Guinness along with 360 degree view of city. This is in the city centre.
The Temple Bar Area is the primary location Dublin's best bars, live music and restaurants. This area is the liveliest and is favorite among the locals and visitors from all ages.
La Cave is the place if you're looking for a late night drink. La Cave opened in 1989 and since then is a popular destination for drinks among Dubliners.
For traditional Irish pub experience one should go to The Long Hall. It is known for its traditional Irish atmosphere and great place to enjoy at with a fantastic pint of Guinness.
One place in the mountains is a must visit is Johnny Fox . It is at the distance of just half an hour drive from city centre. If you have your own car its good, and for international tourists those are landing directly to the Dublin Airport it is suggested to get your https://www.car4hires.com/Ireland/Airport/Dublin-Airport.aspx to explore capital city. You can also take Express Bus from any of the central location and head up to highest pub of Ireland and enjoy your drink.