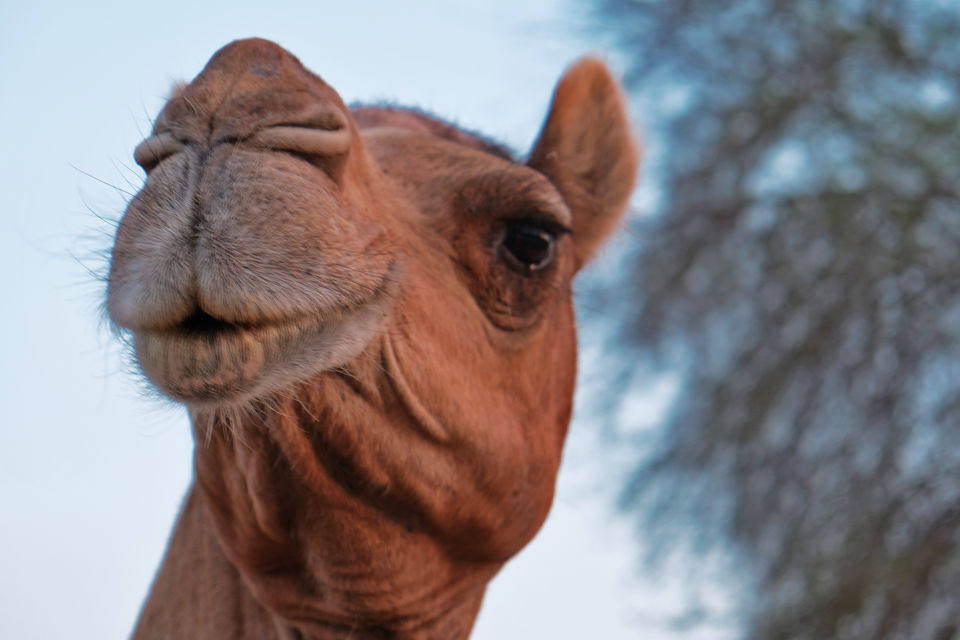 Hello,
On this humid Monday morning!!! I've got two bizarre travel videos for you.
If you thought cats were curious and kind of crazy then you need to hang out with camels more. Is what I learned during my trip to Bikaner. Check these homies out. They just trooped towards me and were pretty much like - hey! look at that... what's that? Let's go check it out - and then they were like - hi!wassa!
I generally don't use hipster slang lingo while writing but I think these camels were quite young and of this millennial generation. Sort of pictured that's how they would communicate. Besides, their obsession with the gadget ... they are definitely hipster camels.
But what a kickass way to spend the evening. This was just endearing. I felt so close to them. If you ever visit Bikaner, go to the National Research Centre on Camel, (ICAR). It's just outside the city and they have so many camels more than 370! and there are baby camels too.
Okay, getting to the second video, this is going to give you some serious beach craving. It gave me a serious beach craving. Oh! and I also added a trippy music effect to it. The track is called The Best Way to Travel - it's by Moody Blues. Check out Moody Blues after you watch my video. If possible, watch this video in HD.
This was captured in Bekal, in Kasargod. So there's enough conversation about Cochin, and Alleppey and backwaters and the South Kerala Beaches and no one bothers to talk about North Kerala. And that's quite good. Because throughout my stay in Kasargod, I had access to absolutely isolated, clean beaches. Not another soul in site (mostly). I felt like the queen of the world. All those luscious sunset all mine.
Seriously, If you want to go off the beaten path in Kerala, head to Kasargod. It's not the most glamorous tourism spot, but if you want a luxurious vacation then there are a few 5-star properties by the coastline such as the Taj Bekal Resort and Spa, or the Lalit Resort and Spa Bekal. There's even a club Mahindra property with a private beach.
But yes, Bekal is for the private beach experience. For broke backpackers, there are hotels/hostel setups. Rs. 600 per night is the best deal you'd get. If you are a guy, you might get it as good as Rs. 300. For female and family travelers the accommodation costs a bit more. It's safe, clean and comfortable. And just a 5 min walk away from the beach.