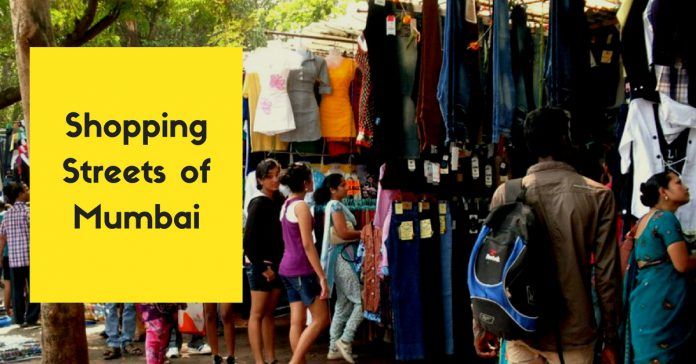 Mumbai is a highly populated city of India. Since, it is the business capital of the country, it offers enormous opportunities to the people. And where there are people, consumer goods become a large market. That is why, one can do shopping in Mumbai at dirt cheap price and that too without worrying about the quality.
Shopping for imitation jewelry
If you wish to purchase some trendy jewelry, the Colaba causeway is the best choice. Although my personal preference is buying jewelry from the vendors in Local train, but that becomes anecdote for tourists as their timings and collection vary. Other places to shop fancy jewelry are crawford market, Fashion street, and Linking road. A few minutes walk from Dadar station is also a great place to buy imitation jewelry.
Shopping clothes
There are three main markets to buy clothes at the cheapest possible prices. One, the Fashion Street, near Fort Area. Two, the Linking Road market near the Bandra Worli Sea Link, and three, the Mangaldas and Mulji Jetha Market near kalbadevi in South Mumbai.
Shopping Antiques
Hop on to Chor Bazaar near Mohammad Ali Road in South Mumbai. You can find some really good antique pieces here. Whatever be the name of the market, not all products here are stolen. But since the place people occupy to sell is illegal, you can find sudden burst of people collecting their items and vanishing.
Shopping chocolates, dry fruits, and spices
Crawford market near CST railway station is the best place to shop for chocolates, dry fruits, and spices. You can also find exported fruits, and other grocery items at very reasonable price here.
Shopping for Art
You can shop paintings, art pieces at Kala Ghoda in the Fort Area in South Mumbai. What's more, you can interact with the artists to know about their techniques, etc. Jehangir Art Gallery area, about 3 kilometers far from Kala Ghoda is also a good place to get portraits done, etc.
Shopping for books
There was a small book stall in my office area, and when I interacted with the vendor, got to know, he was an Editor once!
Such is Mumbai. You never know who is whom. Any ways, you can find huge book castles (they have really arranged the books to sell like castle) in the Fort area, near Fountain.
Shopping for electronics
You can find the electronics and repairing for reasonable price at Manish Market, two stations before CST railway station. You can also get taxi from CST to reach Manish Market.
If you wish to spend days of your trip to Mumbai in shopping, we suggest hiring a Mumbai to Pune cab for the entire day. This can save you from the hassle of local trains and the rising meters of rickshaws. You can also book intercity cab and travel to nearby hill stations.