One can NEVER have a bad meal in Amritsar. It is truly a city where God bestows all his magic on those who love to feed people.
Amritsar, a city full of people who love to feed, eat and make merry. It's a city where almost every eatery will claim to serve food that's 'world famous'. I feel, whether it's Amritsari Macchi or Kulcha, you can have a great meal even at a lesser-known eatery and there's a huge possibility that it would turn out to be just as great.
So, to help you get the best out of this city, here's a lowdown on the best eateries one can visit in this holy city and eat to the content of one's heart.
Carnivore's delights
Beera Chicken House
Cost: Rs 260
Address: Shop - 100 Opposite Bhandari Hospital, Majitha Road, Amritsar, Punjab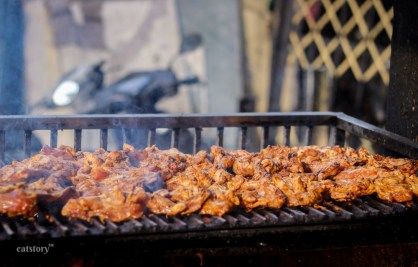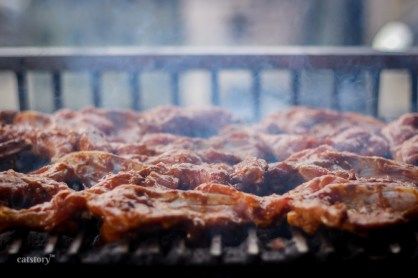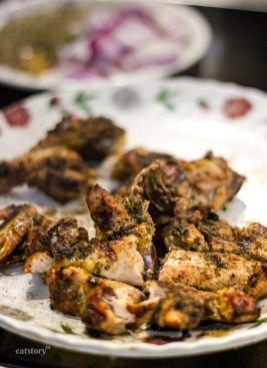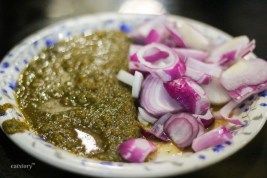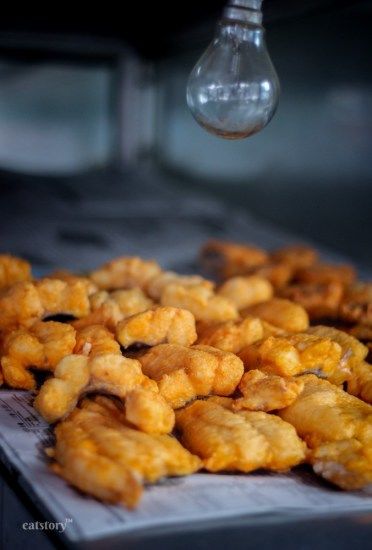 Juicy, tender, smokey and generous pieces of chicken roasted on charcoal, and thankfully, with no sign of any horrid food colour that one gets to see at most places. With masala sprinkled on top and mint chutney with onions on the side, this succulent chicken was divine. I have shared this many times before and I am writing this again, my favourite dish of all time is Chicken Tikka. And I am so glad that I had the fortune to satiate my taste buds with Bhatti Chicken at this legendary eatery, which was just as terrific as a plate of Chicken Tikka, or even better.
Makhan Fish and Chicken Corner since 1962
Cost: Rs 370
Address: 21A, Near Madaan Hospital, Majitha Road, Amritsar, Punjab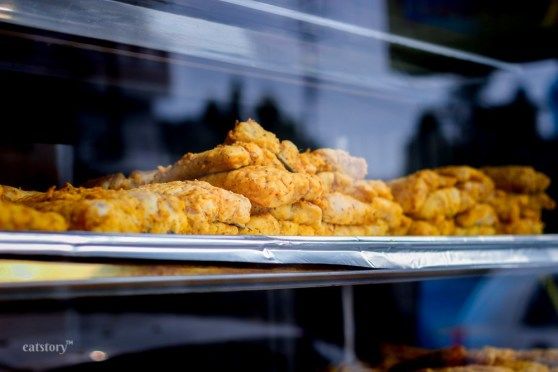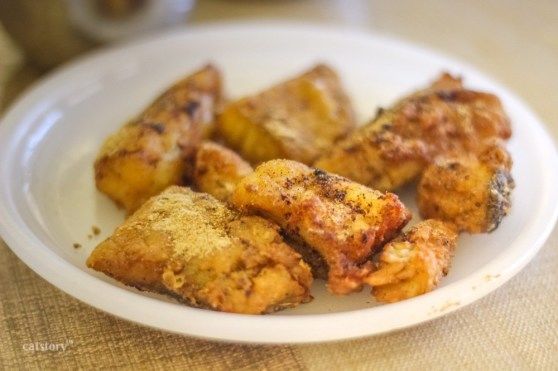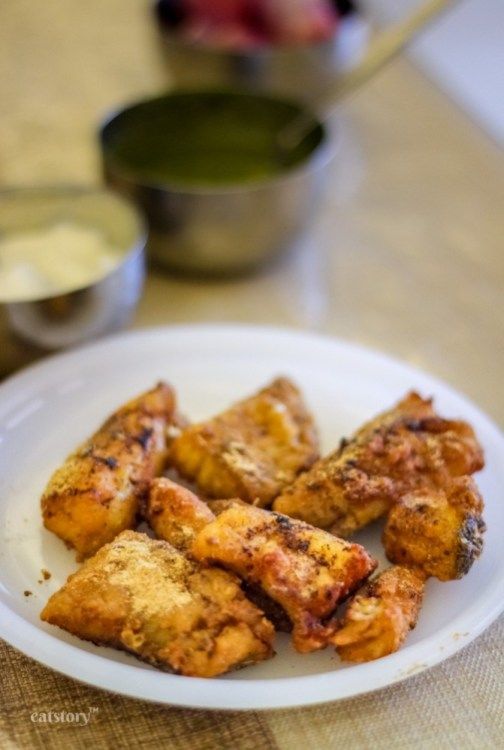 It's funny how Fish is so popular in Amritsar but largely as an appetizer. While a Fish Fry or a Tandoori Fish is widely consumed, however, not many are the lovers of fish in a curry form. Makhan is a hugely popular joint for its Fish Fry, and without wasting much time, I ordered it. Usually, in Delhi they put lots of ajwain (carom seeds) in Amritsar style Fish Fry, and I don't like it. However, fortunately the one at Makhan, just had a hint of ajwain. The boneless pieces of fresh water fish Singhada or Sangara, as locals call it, was lightly seasoned with besan (gram flour), salt, ginger garlic paste, ajwain and fried to perfection. They serve it with mint chutney and mayonnaise. Just squeeze some lime-juice on top and enjoy this fabulous dish.
Surjit Food Plaza
Cost: Rs 400
Address: No 3,4, Nehru Shopping Complex, Lawrence Road, Amritsar, Punjab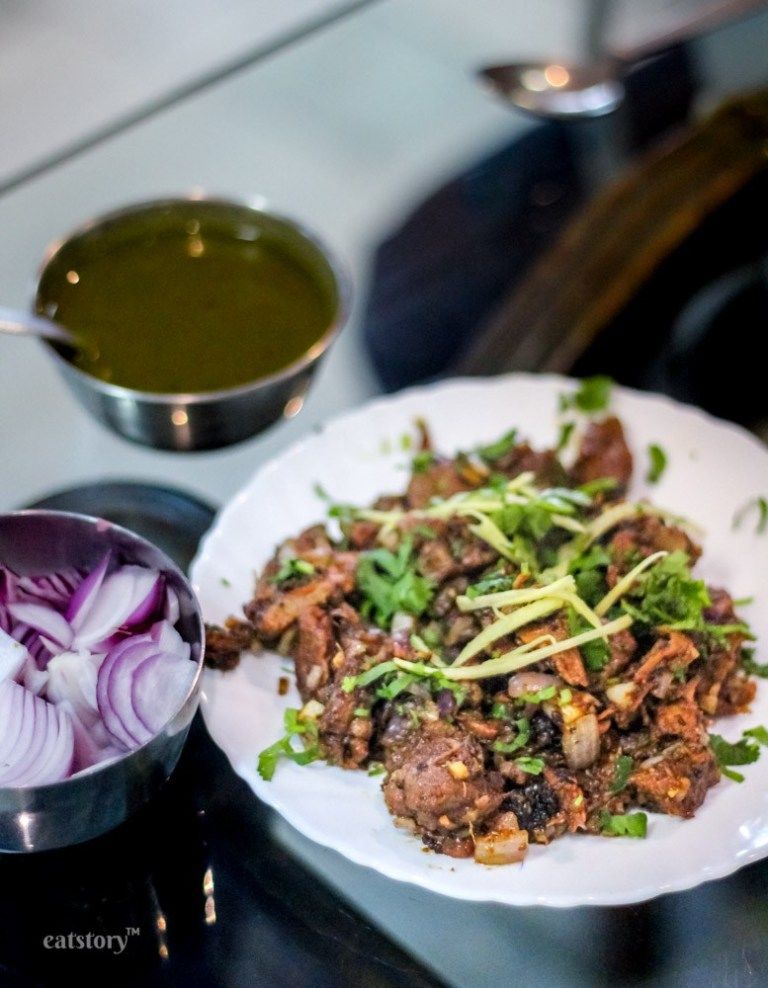 After Chicken and Fish, it was time to have Mutton. As we entered this no frills eatery, Mr Surjit Singh himself, welcomed us with the warmest smile. We were the only ones at the eatery (it was only 4:30 PM, on a working day) and he insisted that he cooks his famous Mutton Tikka himself. He took out a copper wok, added a big spoonful of ghee and pieces of already marinated and grilled mutton into it. He sprinkled masala, freshly cut onions, coriander and another spoon of ghee and voila, the delectable Mutton Tikka was ready. It was soft, spicy, juicy and it melted in my mouth. The contrast of intense flavours of spices and freshness of onions and coriander rightly complemented the earthiness that came from ghee. The food was great and so was Mr. Singh's hospitality. Mr. Singh truly embodies the famous saying that 'Amritsaris are the greatest hosts and they love to feed people'.
Earlier, these three places were modest hole-in-the-wall eateries, but, with time, they grew to be massive food joints. Though they all see celebrated footfall, it's only Makhan, which has managed to jazz up the interiors. Interestingly, Makhan and Surjit Food Plaza belong to cousins, who had started out their food business together.
Amritsari Kulchas

All India Famous Kulcha Shop
Cost: Rs 80
Address: Maqbool Road, Near Race Course Road Crossing, Amritsar, Punjab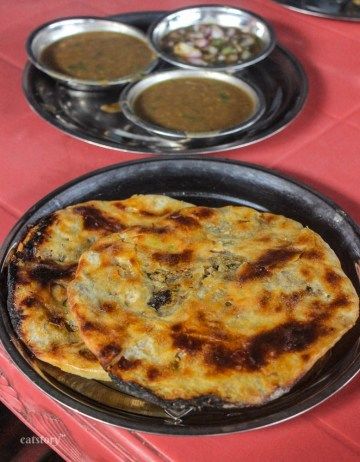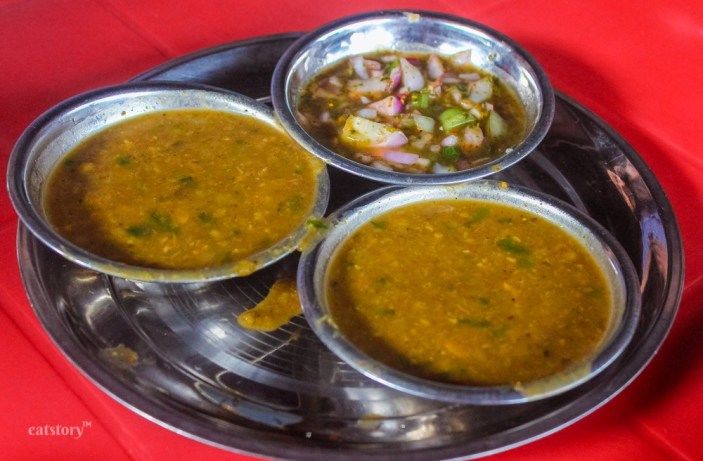 Just take your seat and you'll get your food. That's right, there's no menu here and the sole dish that's offered here is mixed stuffed Kulcha (potato-cauliflower) served with Chhole and tangy Onion Chutney. The preparation of Chhole was different here as they weren't too oily and they were, in fact, quite similar to Matra (of UP style Chhole Kulche) with chopped green chilies and tari though. The onion chuntey was coarsely sliced onion in tamarind - limejuice with red chili powder. However, it was the Kulcha that took my breath away. It was crispy, buttery and filled with a dream like flavour. Unlike a Paratha, which is cooked with Atta on a tawa, a Kulcha is cooked in Tandoor and the main ingredient is maida (refined flour), hence it's very unique to the land and an art form, only Amritsaris seem to have perfected. Fun fact, the food legend Chef Vikas Khanna has learnt the art of Kulcha Making at this very eatery.
Kesar Ka Dhaba
Cost: Rs 500
Address: Chowk Passian, Near Telephone Exchange, Amritsar, Punjab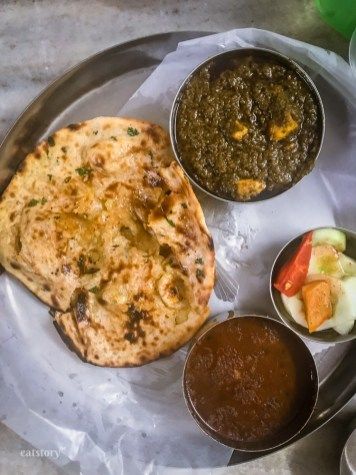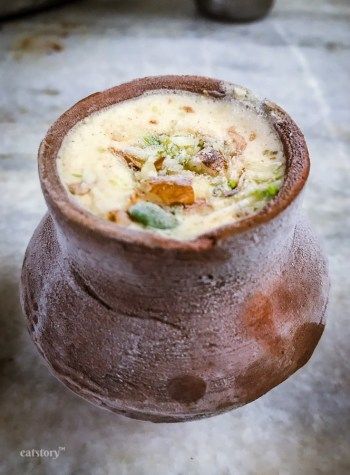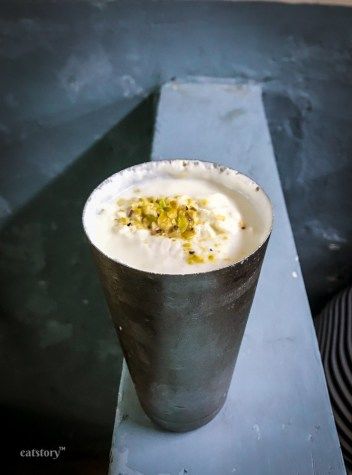 You can't go to Amritsar and not go to Kesar Da Dhaba. For me, going to this more than a century old legendary eatery is just as significant as visiting Golden Temple. With simmering desi ghee on top, their Kaali Daal, which is slow cooked for long hours, is a stuff of legends. Their buttery stuffed parathas are a delight and together Daal and Parathas make for a heavenly meal. Order for Palak Paneer, Baingan Bharta, a glass of Lassi and Matka Kulfi and it'll be a party that you will cherish for a long time.
Bharawan Da Dabha
Cost: Rs 500
Address: Near Town Hall, Amritsar, Punjab
Bharawan Da Dabha is an iconic eatery founded in 1912. Located in the vicinity of Golden Temple, it's known for serving delicious vegetarian food. You can order a Special Thaali, which would consist Kulchas, Daal, Tamater Paneer, Baingan Bharta, Chhole, Raita and Lassi or a simple Thaali would have Chhole, Raita and a Stuffed Kulcha of your liking. My absolute favourite here is the Aloo Pyaaz Kulcha, which had crispy outer layer and gooey filling inside. Loved having it with Boondi Raita and this is where you can have the most delicious, smokey Baingan Bharta.
Sweets Delights
Cost: Rs 50
Address: Near Golden Temple, Town Hall, Amritsar, Punjab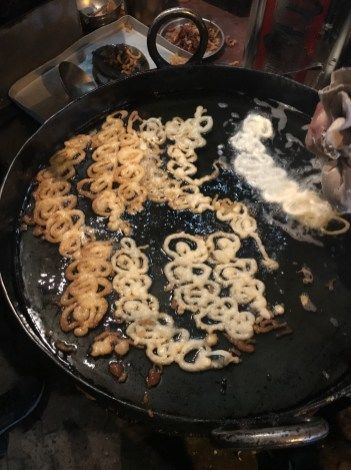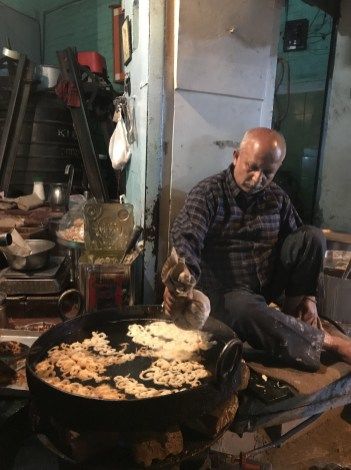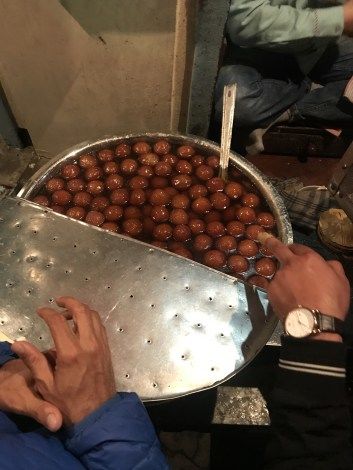 I don't like Jalebi and I am not a huge fan of Indian Sweets. One of the very few Indian Sweets that I enjoy eating is Gulab Jamun (light brown round ones when they're warm). However, at Gurdas Ram Jalebiwala I was swooning after having just a bite of freshly made piping hot crispy (thankfully not overtly sweet) Jalebis. And, the delightful Gulab Jamun just melted in my mouth. I gleefully finished the sweets and sheepishly admitted that I was so wrong. If made well, these sweets can actually taste amazing. The horde of fans waiting for their pack of freshly made Jalebis and Gulab Jamun at this iconic eatery was a testimony to their legendary status.
Additionally if you're looking to have Lassi and Kulfi, order one at Kesar Da Dabha or Bharawan da Dabha. Both serve delicious Lassi and the portions are huge. The Matka Kulfi at Kesar has a nice flavour of saffron, almonds and pistachios.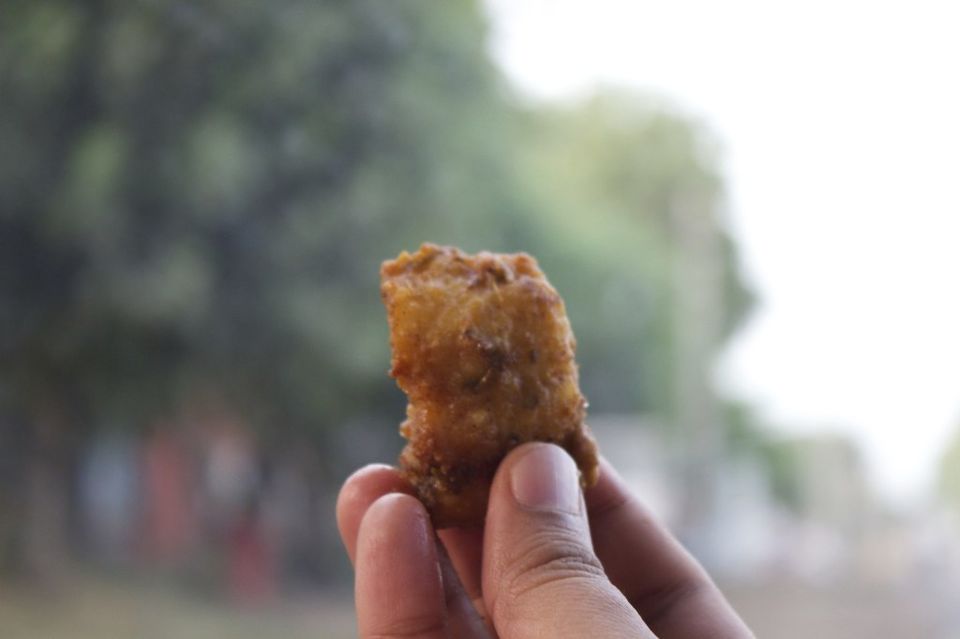 Also, if you have time, visit Hari ke Pattan, the largest wetlands in Northern India, located 60 km from Amritsar in Tarn Taran Sahib district. They serve Fish Fry that you can't get anywhere else. I could pick my own Fish from the lot and asked them to prepare a lightly seasoned Fish Fry at Nimma's Dhabha, located on the main road that connects the place with Amritsar. It was truly exclusive and delish at the same time.
PS: I missed out on going to Kanha Sweets, but that's at the top of my 'to-do list'.
This blog was originally published on EatStory.