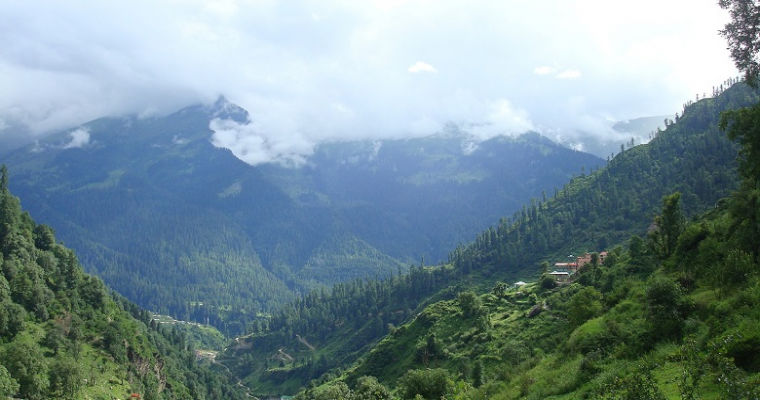 North India is bejeweled with some of the most precious and awe-inspiring holiday destinations in the country that just even looking at them can feel like an instant breather. Our everyday life is riddled with stress, work pressure, hustling hard and unending tedium and pandemic definitely has added more to it. However, as we are steering towards gradually opening ourselves to the possibility of finally going out, and kick start our favorite traveling shenanigans cause let's admit, we all really missed that in 2020. How about taking a nice weekend getaway that TripsGateway can help you to plan to these ethereal destinations of North India we have cherry picked for you in this blog? So, let's dive right into what really epitomizes the beauty, adventure, solace and tranquility in every aspect, in every form it spells respite and rejuvenation.
The Mesmerizing Srinagar
The glistening Dal Lake, the charming Orchards of Kashmir, and the serenity that fills up the air is simply what Srinagar is all about; or I say, The Heaven on Earth. If there's any destination close to resemble the description of what heaven looks like, then Srinagar is the epitome of anything you have ever read or imagined about heavens. It is one of the most majestic creations nature can bestow the mankind with. During winters, the state is covered with pristine, pearly snow and fascinating landscapes that you will never have enough of. If you really love winters, then, you should definitely taste the magic of Kashmir's winter that will make you fall in love with the season even more. Indira Gandhi Memorial Tulip Gardens, Pari Mahal, Dal lake, Nishat Bagh are some of the places that you mustn't miss out on.
The Gorgeous Mussoorie
One of the most beautiful destinations of Uttarakhand, Mussoorie stands for imperial colonial architecture clad in the pristine, white snow highlights its unparalleled beauty like no other. Make sure to head to Kempty Falls, K dev Bhoomi Wax museum, Company Bagh, Lal Tibba, Bhatta Falls, Dhanaulti.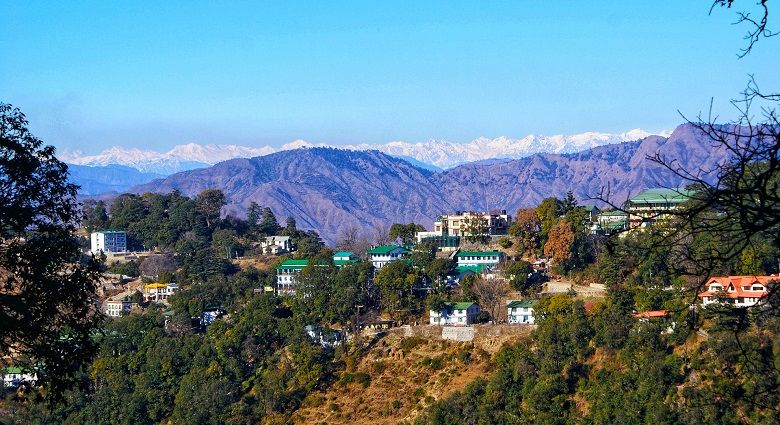 The Rejuvenating Rishikesh
Rishikesh is also known as the Yoga Capital of the country. In the month of December, you can definitely look forward to some engrossing and soul satisfying moments of solitary splendor. White river rafting, Neelkanth Temple, Ram Jhula, Triveni Ghat are the places that you must visit if you are heading to this tranquil destination. It is located in the foothills of Himalaya and one of the most adored religious destinations of the country.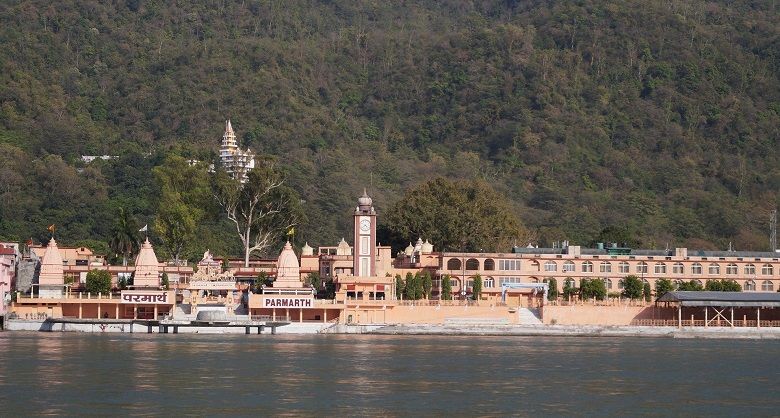 The Marvelous Mcleodganj
The very famous Tibetan Valley of Himachal Pradesh is absolutely magical during winters. It boasts of number of beautiful monasteries and gorgeous snowcapped hills that one can revel for hours in the sheer beauty and calmness it engulfs one's soul with. There's also a charming waterfall in Bhagsu that one can explore in Mcleodganj and soak in its reeling beauty. This is also a perfect destination to plan hike to the tiny camp of Triund for the marvelous view. January to February is the best month to visit this destination of infinite peace.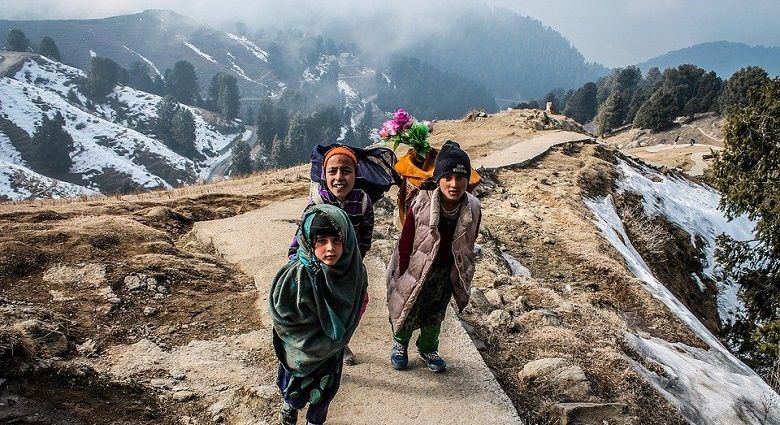 The Mystical Gangtok
Surrounded by the lush green forests and located on the Shivalik Hills, Gangtok is a place that's simply unforgettable. It's also one of the forever favorites honeymoon destinations in the North-east side of India. Tsomgo Lake, Gurudongmar lake are two of the most ethereal and picturesque lakes in the world. There's always a thick blanket of fog to wrap you around. Awaken the wanderlust in you by packing your bags for Gangtok.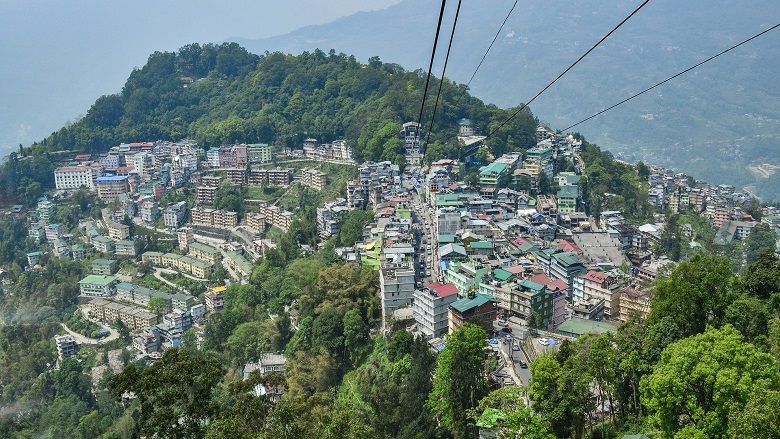 Sparkling Ajmer
The mesmerizing blend of beauty, culture, religion and aesthetics is what makes this place stand out as one of the most awe-inspiring destinations to be visited in North India. Moinnuddin Chishti Ki Dargah is world renowned and in addition to this, Ajmer Khwaja Garib Nawaz also serves as an embodiment of harmony & spirituality. Take a dive into your sacred and revel in your spiritual hues here in Ajmer. Don't miss out on Adhai Din ka Jhopra, Soniji ki Nasiyan, Anasagar Lake, Foy Sagar Lake and Akbar's palace. It is one of the most tranquil and soulful destinations to be visited, especially in winters.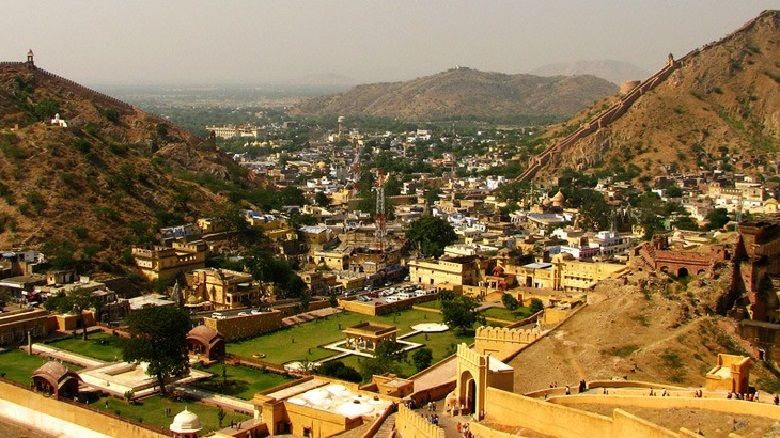 The Soulful Sikkim
Ensconced within the lap of majestic Himalayas, Sikkim is such an epitome of allure and serenity with a mesmerizing appeal to it. Sikkim offers amazing lot of activities for tourists. It is a surreal place full of wonderful grasslands, icy mountains, and Buddhist religious communities. It also gloriously boasts of world's third largest mountain Kanchanjanga. Goechala, Buddha Park of Ravangla, Yumthang valley, Nathu La Pass are some of the places that you must visit if you're travelling to Sikkim.

The Enchanting Auli
Auli is one of the most enchanting destinations in North India. It is also known as Snow Meadow and a popular Ski destination. It is also popular for beautiful apple orchards, clean environments and picturesque landscapes. Auli is one of the most magnificent destinations to be explored during winters in India. During winters, it becomes absolutely aesthetic and dreamlike. Get spellbound with gorgeous sunsets and sunrise and soak in the heavenly hues of crimsons, rose gold, buttery yellows, fuchsia, corals, Persian blues of evening, rosy mornings and night skies. Plan a trip to enjoy skiing in the quaintest lands, Trekking to Bugyal and Nanda Devi of course.

The Opulent Jaisalmer
This one is one of the most popular winter holidays destinations in the North side of the country and also has its own royal and magnificent allure. It attracts stream of Honeymooners, travelers alike to its regal splendor. Visit Jaisalmer for its jaw dropping architectural marvels such as Sonar Fort, Patwaon ki Haweli, and some really magnificent Jain Temples. You can also enjoy a wonderful camping experience in the world famous Thar Desert as well.

The Divine Amritsar
The last but not the least is much revered and adored Amritsar. There's no need to highlight its magnificent and holiest Golden Temple and another reason to visit is Jallianwallah Bagh. This place can be visited to explore a lot of interesting facets upon colonialism and British Rule in India that did last for 200 years. This place is a perfect destination for anyone looking to seek some divine blessings or explore historical and cultural roots of our country. Partition museum, Rana Ranjit Singh Museum are also very popular museums with incredible historical significance attached to it .

These handpicked destinations in North India can evoke the wanderlust even in the hardest of hearts. So, pack your bags, book your favorite North India Tour Package and rejuvenate yourself in these amazing destinations, amidst breathtaking views and surreal landscapes. come and explore this treasure trove, your heart will be brimming with joy, hope and an inexplicable trance once you will be back out of this refreshing trip.
Source: https://www.tripsgateway.com/blog/best-places-to-visit-in-north-india-for-an-amazing-winter-getaway-trip-in-2021.html