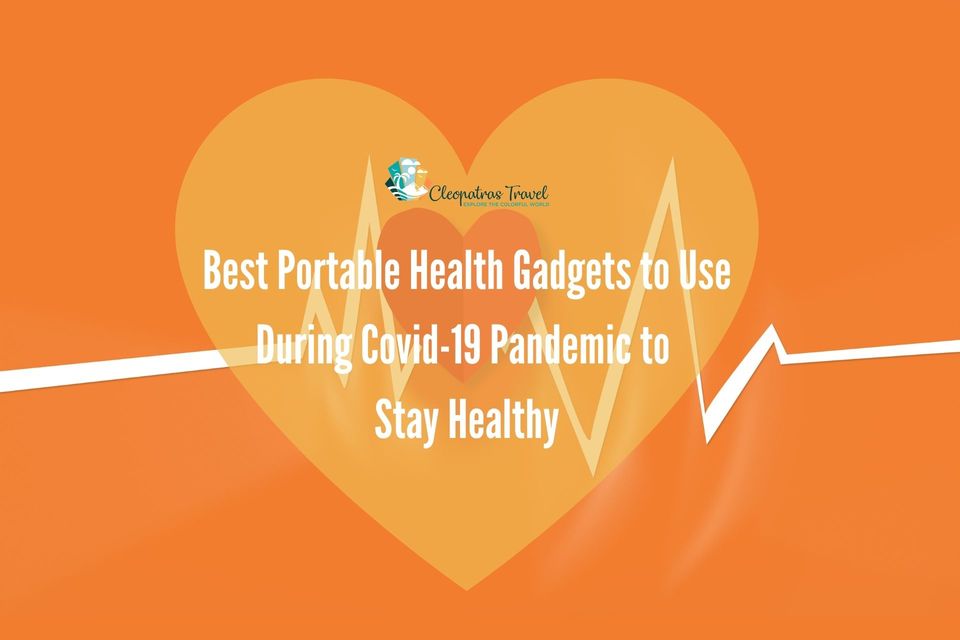 The following medical health gadgets or fitness accessories function with your mobile to support you keep fit and inspire you to initiate and adhere to better practices, ranging from an intelligent pain reliever wand to medical devices that track vital signs.
Some of them help people treat health illnesses, and others are made specifically for medical practitioners, but these cutting-edge technologies will actually improve and even save your life.
Water Bottle with Self Cleaning Technology
Yes, there are many cool reusable water bottles on the market, but none of them equate to LARQ; welcome to the world's first self-cleaning water bottle!
The exquisite stainless-steel battery, which uses UV-C LED light, not only purifies your drinking water in 60 seconds but also cleans itself every two hours (or anytime you click the button). You may also toggle "adventure mode" by pressing the button on the cap twice, which is a more efficient three-minute water-purification period that is generally recommended for purifying water from rivers or other non-man-made sources.
The purification device is powered by a rechargeable battery that will last up to 1-2 months, and the double-wall insulation keeps drinks cool for up to 24 hours and hot for up to 12 hours.
Also Read : 15 of The Best Coffee Gadgets And Accessories For Travelers in 2021
TytoHome Remote Examination Kit
TytoHome, as the name suggests, is a remote exam package that helps everyone perform a simple medical exam at home. This ground-breaking health device then partners with a teleconferencing service, which links the patient with a licensed healthcare professional for a virtual appointment and evaluation, recovery plan, and medication if appropriate.
In addition to the Tyto system, which includes a digital camera and thermometer, the at-home medical gadgets bundle consists of a tongue depressor for testing the throat, an otoscope for feet, and a stethoscope for the ears, lungs, and abdomen.
Portable Gluten Tester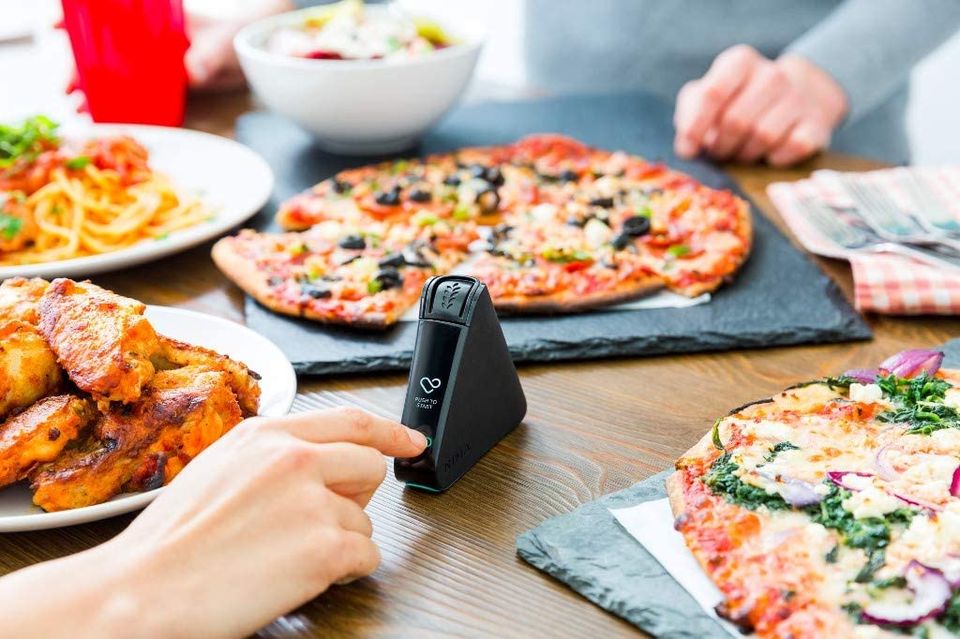 Nima is the first compact gluten detector in the world, created by San Francisco-based startup 6SensorLabs. The pocket-sized sensor, which comes with many one-time usage test capsules and patented software that helps you monitor and exchange data with other users, maybe a lifesaver for people with gluten allergies celiac disease.
Your Own EKG
This available, FDA-cleared mobile EKG sensor from AliveCor helps you monitor your heart health at any time and from any place. Kardia Mobile, when combined with its dedicated software, provides a medical-grade electrocardiogram (E.C.G.) to the device in just 30 seconds. It's that simple!
Teeth Whitener (Award-Winning)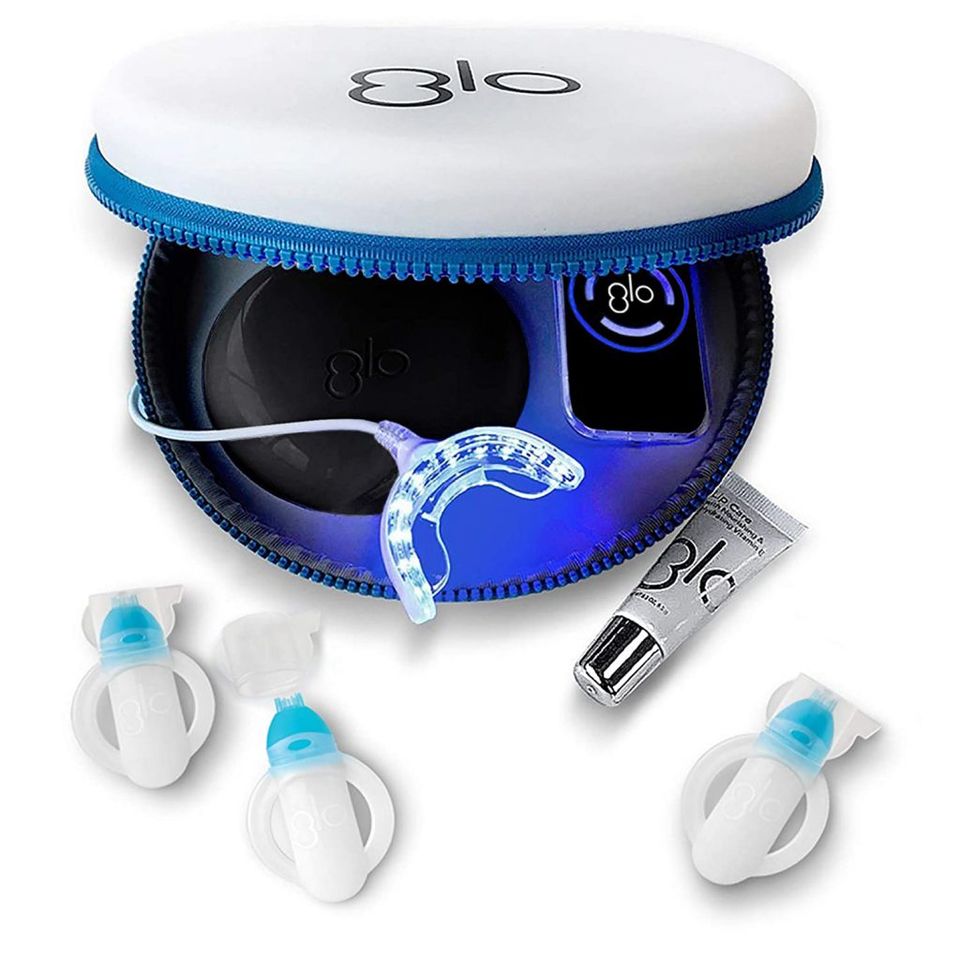 This high-tech teeth whitening kit from G.L.O. Science (winner of the Thomas Edison Award for design and innovation) utilizes ground-breaking proprietary technology G.L.O. (Guided Light Optic) to provide professional, long-lasting results at home or on the go.
The G.L.O. Brilliant Personal Teeth Whitening Device is operated by a tiny, iPod-like controller. It takes four 8-minute application sessions every day to whiten your teeth by up to 5 shades in 5 days. The package includes anything you need for a painless, long-lasting tooth whitening treatment, including a lip care balm, mouthpiece and case, and 10 G-Vials of whitening gel.
Also Read:- 25 Absolute Must-Have Car Accessories for Road Trips
The Most Health-Conscious Smartwatch
ScanWatch, created by the French business Withings, is the most innovative exercise watch combination to date. It does creative stuff like monitoring cardiac fluctuations and calculating blood oxygen saturation during sleep, all while maintaining the previous Withings health and wellness tracking capability, thanks to the cutting-edge medical technologies built into its architecture.
The analog smartwatch has a sleek, classic appearance and is incredibly easy to wear, thanks to quality sapphire glass and an upgraded PMOLED panel. It is available in 2 sizes (38mm and 42mm), has a 30-day battery life, and is water-resistant to 50 meters. When attached via Bluetooth to your mobile, the timepiece transfers all movement data to the corresponding Health Mate iOS/Android app.
Smart Glucometer (Wireless)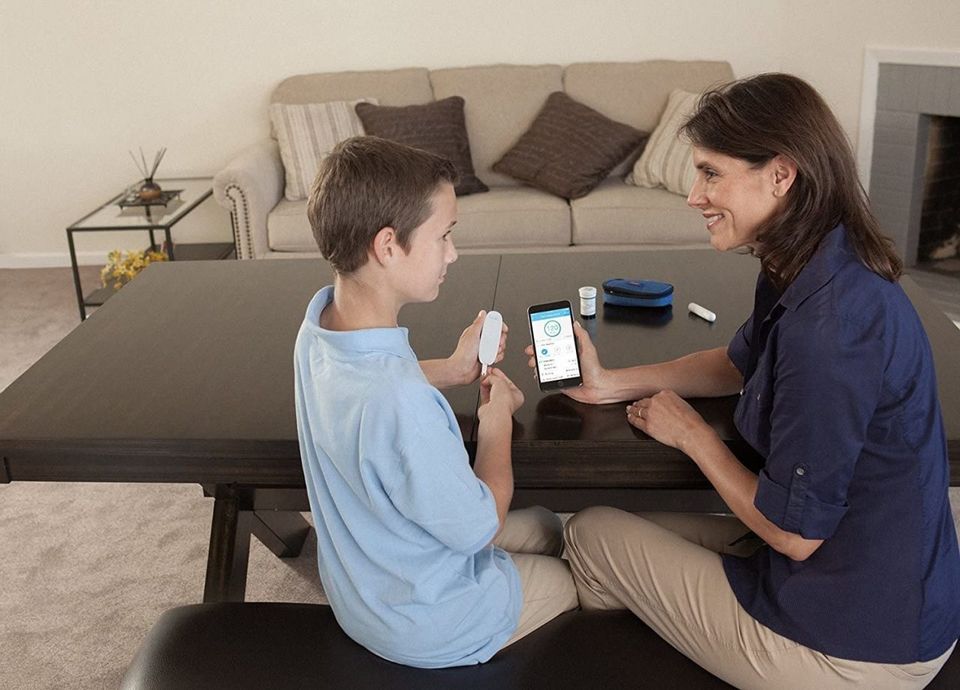 The Wireless Smart Gluco-Monitoring System by iHealth Lab Inc is a cutting-edge, FDA-approved glucometer that monitors glucose levels in the blood and shows them on your smartphone.
This cutting-edge fitness computer has a stylish, compact look and is compliant with Apple products. In addition, the iHealth Smart-Gluco software that comes with it helps you maintain a record of all your measurements and discuss them with your doctor.
The package contains, in addition to the glucometer, ten measuring strips, ten lancets, control fluid, a lancing pad, and a carry case.
Three-in-One Blood Pressure Monitor
When it comes to on-the-go blood pressure tracking, nothing beats B.P.M. Core. The lightweight 3-in-1 health gadget, which combines sleek, streamlined style with advanced technology, can also record a medical-grade E.C.G. and monitor valvular heart attack thanks to its incorporated optical stethoscope.
Readings are shown immediately on the screen, but the dedicated Health Mate software provides quick color-coded reviews and expert advice and makes it easy to maintain track of the measurements.
Water Purifier (Award-Winning)
The SteriPEN Ultra water purifier is a dependable travel companion that utilizes ultraviolet (U.V.) light to kill 99.9% of all toxic microbes, organisms, and viruses that may live in water.
The award-winning unit, driven by a rechargeable lithium-ion battery, will treat approximately 50L per charge. Furthermore, a smiley face will notify you that the water is ready to drink in just 45 seconds. Otherwise, a frowning look indicates that the operation must be replicated.
Also Read:- The Ultimate Travel Checklist for Packing - 2021
Brain Sensing Headband
Muse, which includes seven electroencephalographies (E.E.G.) sensors, tracks your brain activity while meditation and sends the data to your device, mobile, or tablet through Bluetooth.
The unique platform, designed to help you handle and relieve tension, provides real-time updates about what's going on in your brain and shows you how to find harmony and relaxation. It also offers a range of positive exercises and incentives to inspire you to incorporate meditation into your daily routine.
Smart Temporal Thermometer
Measuring the temperature has never been more straightforward with Thermo, Withings' cutting-edge infrared thermometer. Place the computer against your temple, click a button, and wait two seconds for the results to show on the device's L.E.D. Monitor.
The smart temporal thermometer employs 16 infrared sensors to capture approximately 4,000 temperature readings in two seconds. When you link to the companion app through WiFi or Bluetooth, you can monitor temperature readings for each profile you make, set reminders, take notes, and get advanced health recommendations based on age, symptoms, and fever history.
Air Quality Monitor
If you have allergies or asthma and need to travel? Because of its small size and USB compatibility, Atmotube Pro can be used anywhere and from any place.
The sleek gadget warns you in real-time regarding the existence of toxic gases (C.O.), volatile organic compounds (V.O.C.s), and PM1, PM2.5, and PM10 contaminants, including dust, pollen, soot, and mold, as well as monitoring air temperature, ambient pressure, and humidity in the atmosphere around you, thanks to its precise sensors and free smartphone app.
Personal Humidifier for Travel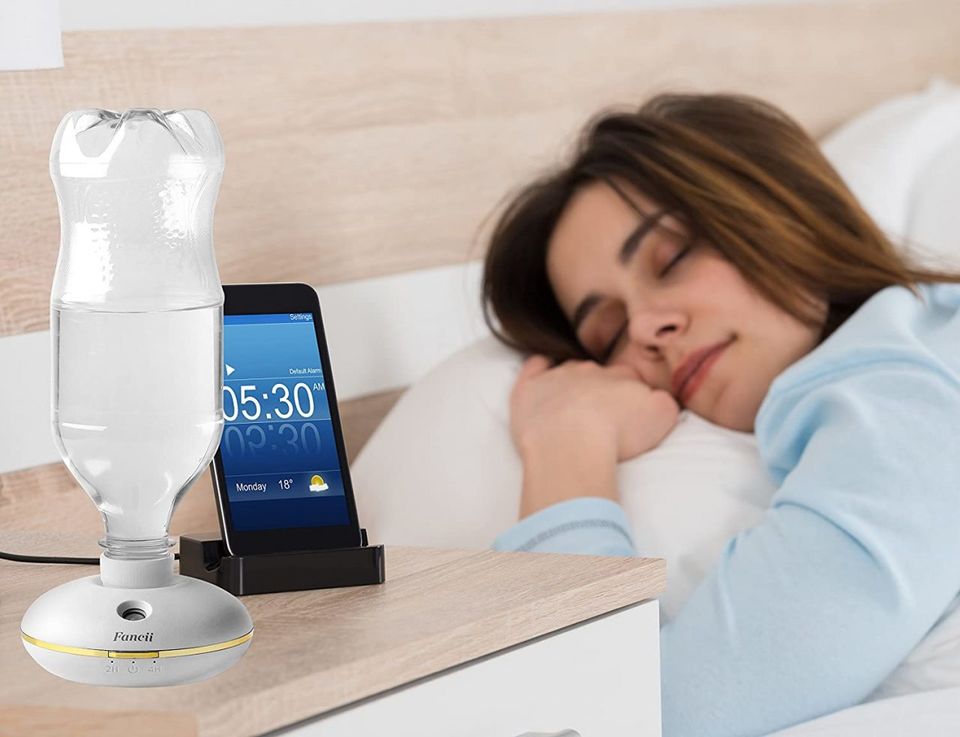 Fancii & Co. Aqua Mist II, powered by three A.A. batteries, converts every water bottle into a personal humidifier, offering relief from dry air anywhere you are. The tiny gadget employs PureMist Moisture Technology to softly moisten the air surrounding you, allowing you to breathe easier and sleep more soundly.
The Mini Humidifier has a USB port and has a timer option that can be set to 2, 4, or 6 hours, in addition to automatically shutting off after eight hours. Needless to add, its fashionable and lightweight wireless nature allows it an ideal travel companion.
Travel Wand for Germ Elimination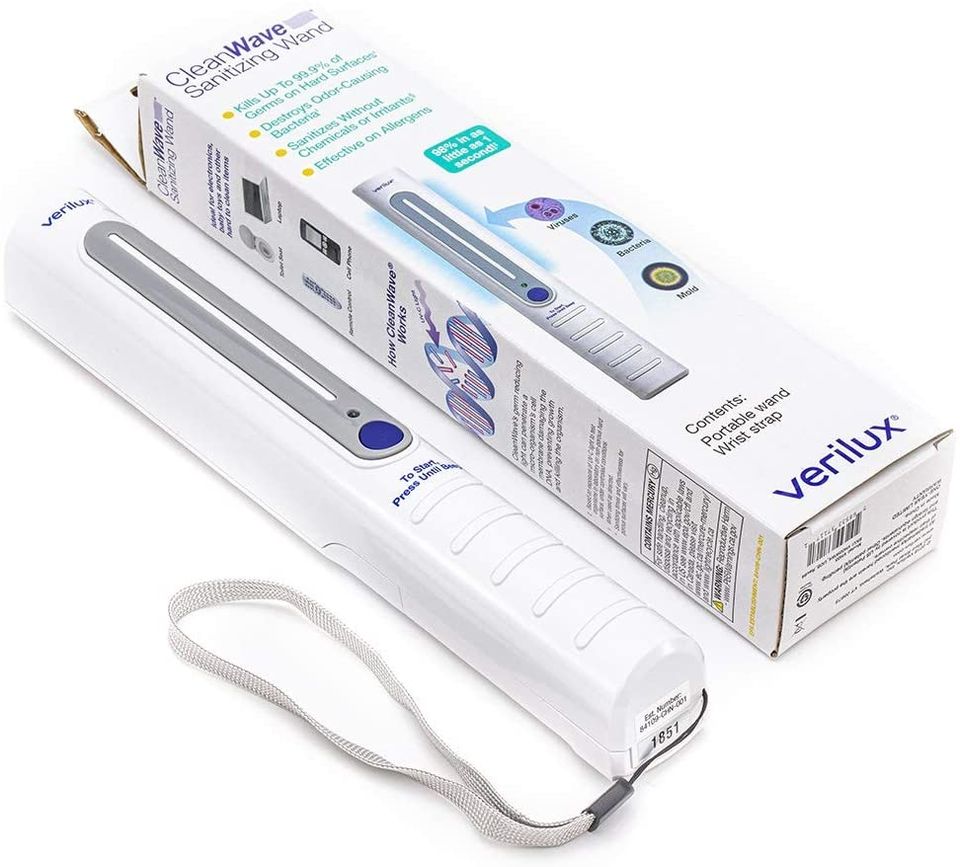 The UV-C light released by the Verilux CleanWave UV-C Portable Sanitizing Travel Wand destroys the D.N.A. of bacteria and viruses present on the surfaces we visit every day.
This 10-inch-long sanitizing travel wand kills dangerous germs like MRSA, H1N1, and E-coli. Keep the device over the surface for 30-60 seconds, and the surface would be perfectly germ-free and clean to touch.
Device for Relieving Pain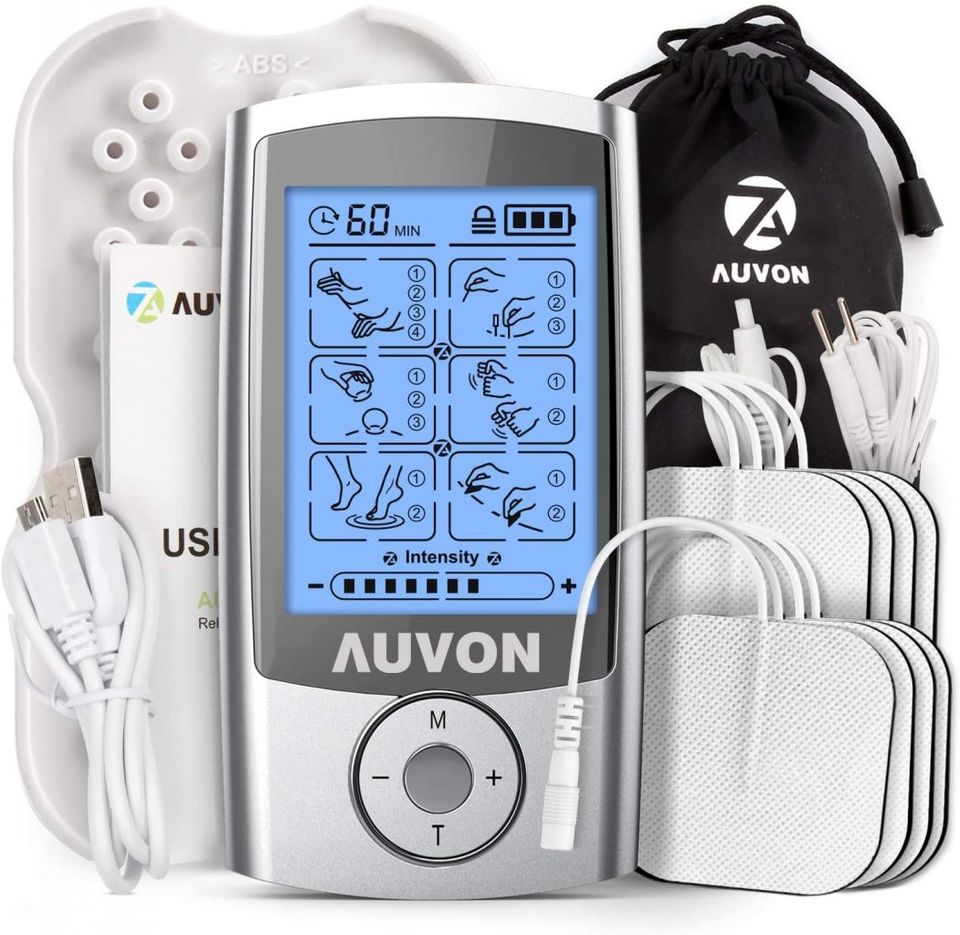 AUVON Rechargeable, a hybrid of Transcutaneous Electrical Nerve Stimulator (TENS) and Powered Muscle Simulator (P.M.S.), sends low-voltage pulses to the skin to activate nerve fibers, suppressing the pain signal to the brain.
The device powered by a rechargeable lithium battery has a big touch LCD monitor and 24 pre-programmed massage modes, including Acupuncture, Deep Tissue, Cupping, and Combo.
Also Read:- Ultimate Travel Accessories For Beach Vacation in 2021
BioScarf
BioScarf, a stylish solution to conventional air quality masks, is both a warm and comfortable fashion accessory and an air filtration system that reduces the chance of respiratory health issues.
The pioneering neckwear protects against toxins, allergens, and infectious infections due to its innovative built-in N95 air filter, which filters away more than 94 percent of contaminants from the environment.
Bracelet for Tracking Fertility
Ava, the first fertility-tracking watch on the market, detects a woman's fertile window using physiological metrics such as temperature, sleeping heart rate, and breathing rate. The only you have to do is sleep with the intelligent FDA-approved bracelet on your wrist and then sync it with the companion app in the morning to find out which are the five best days to look for a pregnancy.
Which of These Medical Health Gadgets Are You Using?
So these are some cool and handy medical health gadgets that you can use to track your health at home or while you are traveling. Let me know if you are already using something out of these, or maybe even better, I would love to know more about it.
Also, if you are a traveler and want to connect with like-minded people, then join our traveler's community to learn more travel stories from all around the world. You can also follow us on Instagram for more travel news and updates.
I wish you good luck and good health. Keep exploring, keep traveling, keep living the life you want.