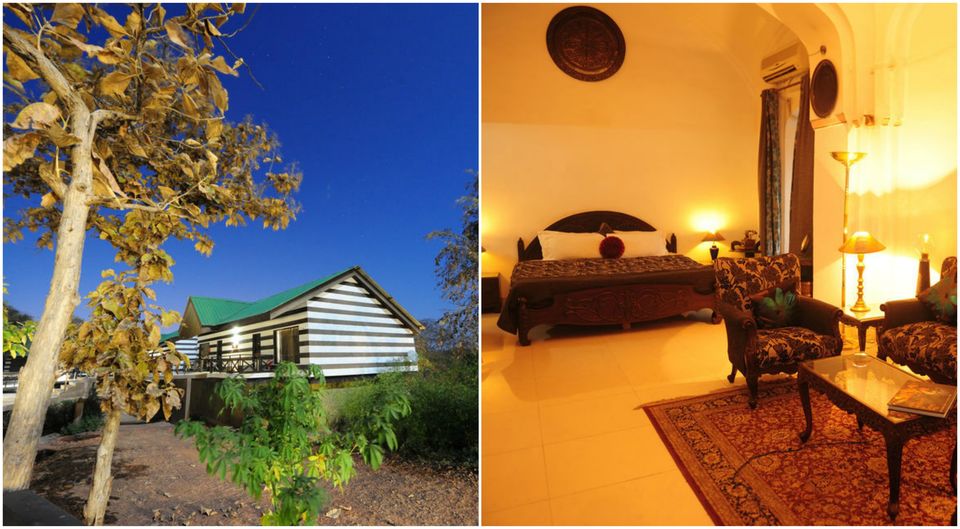 Everyone wants to make a couple trip special for their better half, and the fear 0f screwing up makes it doubly difficult. But that's where I come in. My researches and visits to the sublime state of Madhya Pradesh have led me to believe that there is no better place in this country to visit if you're looking for an out-of-the-box experience. The state is unique in every sense of the word, as it effortlessly maintains the old world charms besides being in the bang centre of India's geography. It's as if it's a well-kept secret by over 100 crore people.
Filled with landmarks from throughout the history, Hindu & Jain temples, and of course the massive national parks, MP packs in a punch everywhere it spreads. So, I jotted down a list of 9 unusually fantastic resorts you should visit with your partner. Look nowhere else, for this list will suffice.
Rock End Manor, Panchmarhi – For the couple that revels in the colonial glamour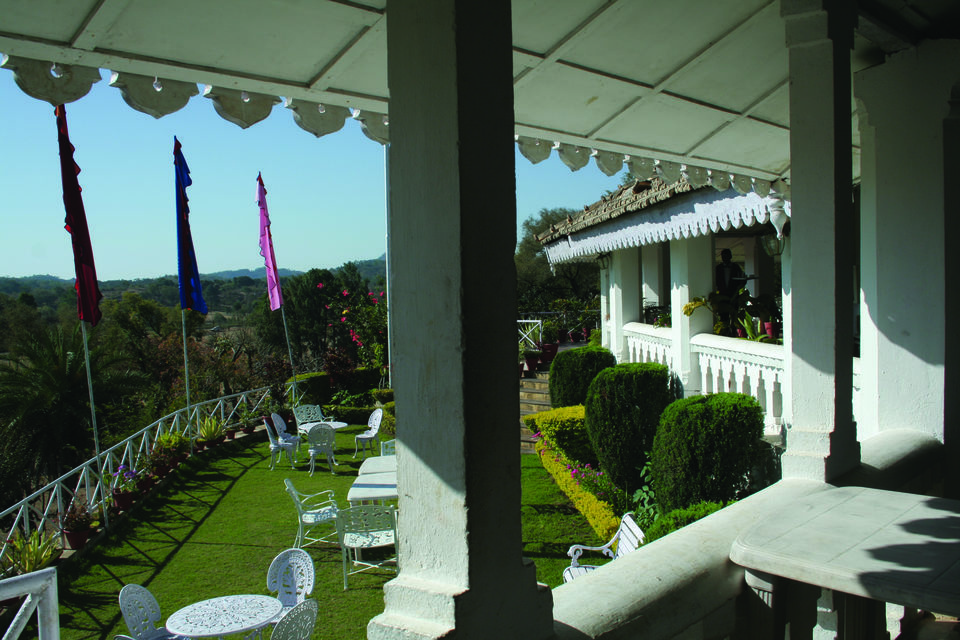 Where: 19A, Pachmarhi, Madhya Pradesh, 461881
Contact: 07578-252079, rem@mpstdc.com
What's so special: This British-style, old colonial bungalow will remind you of the regal days of the yore. Rock End Manor is a sprawling structure amidst the verdant surroundings of Panchmarhi, which makes it ideal for leisure as well as pleasure couples. Special mention must go to the in-house restaurant which churns out the most delicious meals of Indian cuisine every time you order.
Price: ₹4,590 onwards for two
What's nearby: The highest point of the Satpura mountain range is located nearby at Mount Dhupgarh, at an elevation of 1,352 metres. The iconic Satpura National Park is also located nearby, and if you're in the mood for spotting endangered flora and fauna, you can go on a short drive there.
Hotel Jhankar, Khajuraho – For the couple that appreciates great architecture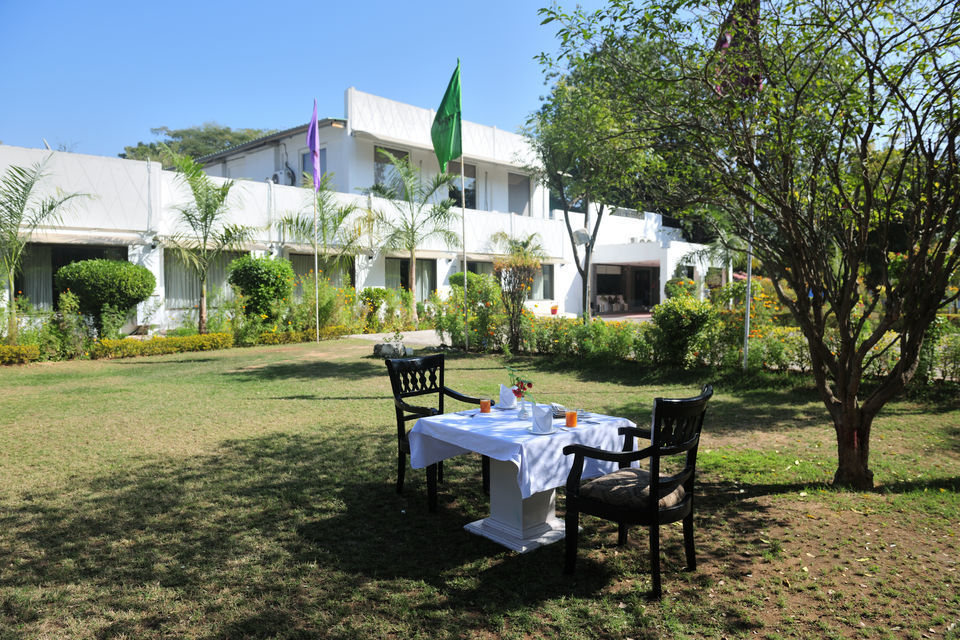 Where: Western Temple Road, Khajuraho, Madhya Pradesh, 471606
Contact: 07686-274063, Jhankar@mpstdc.com
What's so special: The soothing ambience of the boutique Hotel Jhankar will blow you away as soon as you enter its vicinity. The property has rooms that are well-equipped with modern amenities for a peaceful stay, and hence is perfect for the a getaway for an architecture-loving couple. But obviously the main reason of staying here is its proximity to Khajuraho, the UNESCO World Heritage Site. Special mention must go the manager Bimbisara, who goes out of his way to make the guests comfortable at this property.
Price: ₹2,200 onwards for two
What's nearby: The legendary Vishwanath Temple is located just 3km away from the property, and the Archeological Museum is just 4km away. If anyone's interested in indigenous art, the Tribal Art Museum is also nearby.
Where: Opposite Ramraja Mandir, Tikamgarh, Orchha, Madhya Pradesh, 472246
Contact: 9179487076, smorchha@mpstdc.com
What's so special: If you fancy celebrating your getaway in an actual palace, the Sheesh Mahal in Orchha will satiate your ambitions at an affordable price. The resort also comes with impeccable hospitality and sophisticated decor akin to that fit for the kings only. The Maharaja & Maharani Suite is the palace's USP courtesy of the magnificent Orchha view from there. Feel like Maharaja and Maharani yourself this by staying here.
Price: ₹1,790 onwards for two
What's nearby: The city of Orchha is lost in time and hence nothing much has changed here even amidst the modernisation in rest of the state. The Ram Raja Temple is a sacred Hindu pilgrimage site which is close to the property only. The Chaturbhuj Temple, which is an insignia of the Bundela dynasty, is also nearby.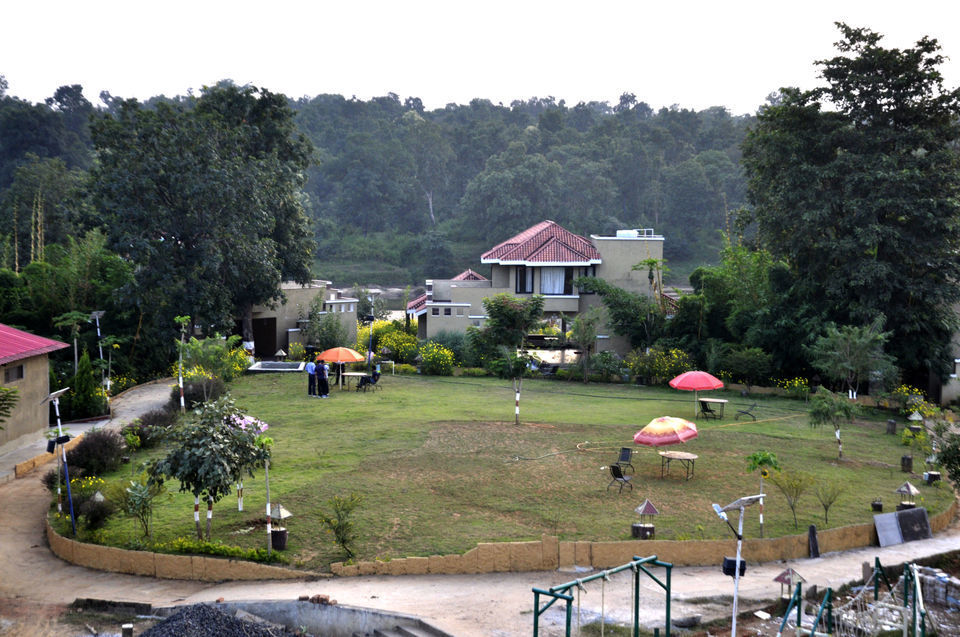 Where: Chiraidongri Kanha Rd, Mocha, Madhya Pradesh, 481111
Contact: 07649-277244, bjrmocha@mpstdc.com
What's so special: While driving to the property, you will realise that you aren't going to stay at a run-of-the-mill place. The Mocha Baghira Jungle Resort lives up to its name by offering its patrons a chance to live up, close and personal with nature. The property is situated by the Banjar river which makes the ambience serene as well as full of wildlife in its natural habitat. You can go for jungle safaris, bird-watching, and village visits while here.
Price: ₹3,790 onwards for two
What's nearby: The massive Kanha National Park is nearby, so you need not look for anything else because you can spend an entire week here admiring the natural wildlife. Besides spotting tigers, jackals and wild pigs, you may also stumble upon several endangered bird species.
Malwa Resort, Mandu – For the couple whose favourite subject in school was History

Where: Mandu Road, Mandu, Madhya Pradesh, 454010
Contact: 07292-263235, mresortm@mpstdc.com
What's so special: The Malwa Resort is located close to so many historical landmarks that it won't be surprising if I find the resort itself in school History textbooks in the future! The charming resort offers incredible hospitality and an experience of living amidst lush greenery all around, which is impossible in a metropolis. Besides all this, the resort is equipped with modern amenities of all kinds including a fully functional gymnasium.
Price: ₹3,290 onwards for two
What's nearby: The Hindola Mahal is located just 3km away, and the famous Hoshang's Tomb is just 2km from the property. Hoshang Shah Tomb is a part of a 6th century fort complex and also includes a marble dome and ornamental arches reminding you of the best of Arabic architecture in India.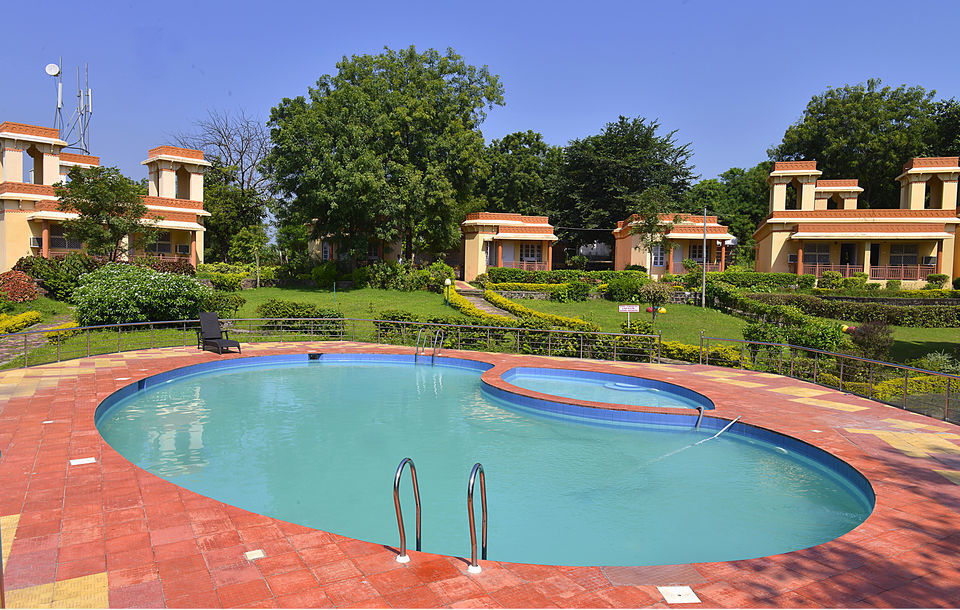 Where: Maheshwar, Madhya Pradesh, 451224
Contact: 8349994784, maheshwar@mpstdc.com
What's so special: The Narmada Retreat has continued to be a cosy abode for pilgrims coming to pay their respects to the holy River Narmada nearby. Staying at this resort will be a transformational experience for the couple because as soon as you step out of the property, they will be greeted by holy sages and village folk carrying water pots to the nearby ghats. The resort, however is equipped with every modern facility.
Price: ₹1,990 onwards for two
What's nearby: The resort is surrounded by many temples owing to the holy Narmada river nearby. The nearby Pandrinath Temple is dedicated to Lord Vishnu and is just 500m away. The Maheshwar Fort is just a km away from the property.
Bison Resort, Sarangpur – For the couple that prefers staying in absolute calm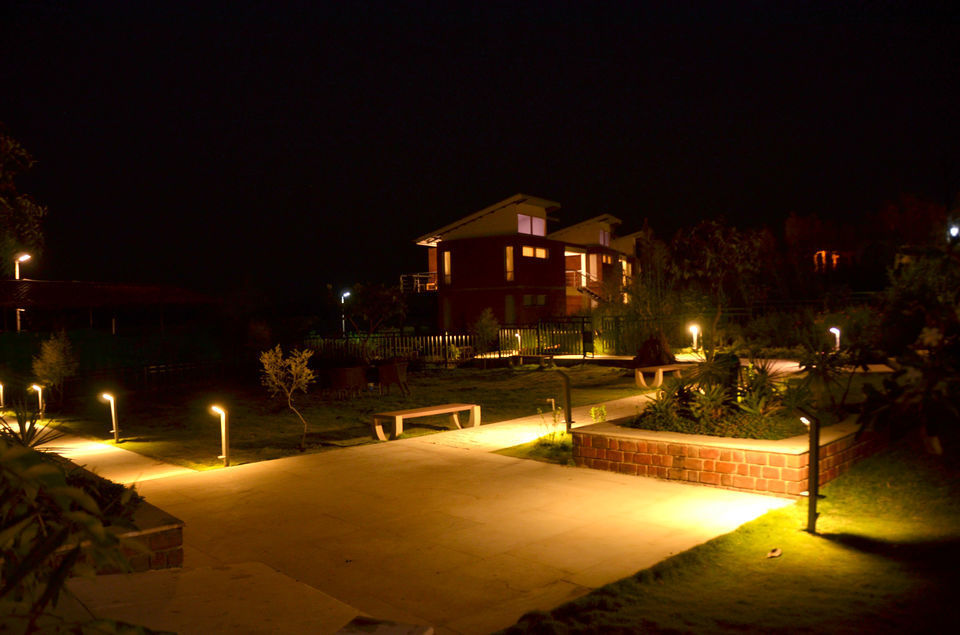 Where: Satpura Tiger Reserve, Madhai Village, Suplai, Madhya Pradesh, 461881
Contact: 09425011294, madhai@mpstdc.com
What's so special: As mentioned in the sub-header already, The Bison Resort is situated amidst absolutely calm surroundings by the Satpura National Park overlooking the tourism zone of Nagarhole Tiger Reserve. In fact being located just 20 yards away from the magnificent Satpura forests, the patrons get an unprecedented view of pristine nature from their room windows. Once you're here you won't ever wish to go back thanks to the riot of colours and unadulterated beauty pure nature will offer you.
Price: ₹3,090 onwards for two
What's nearby: The property is so close to the Satpura National Park that you will never run out of activities. The park offers various kinds of safaris such as Jeep Safari, Boat Safari, Canoe Safari, Walking Safari and Elephant Safari, based on your interest and mood. You can spot leopards, wild boars, wild dogs, sloth bear, etc., apart from the tigers of course.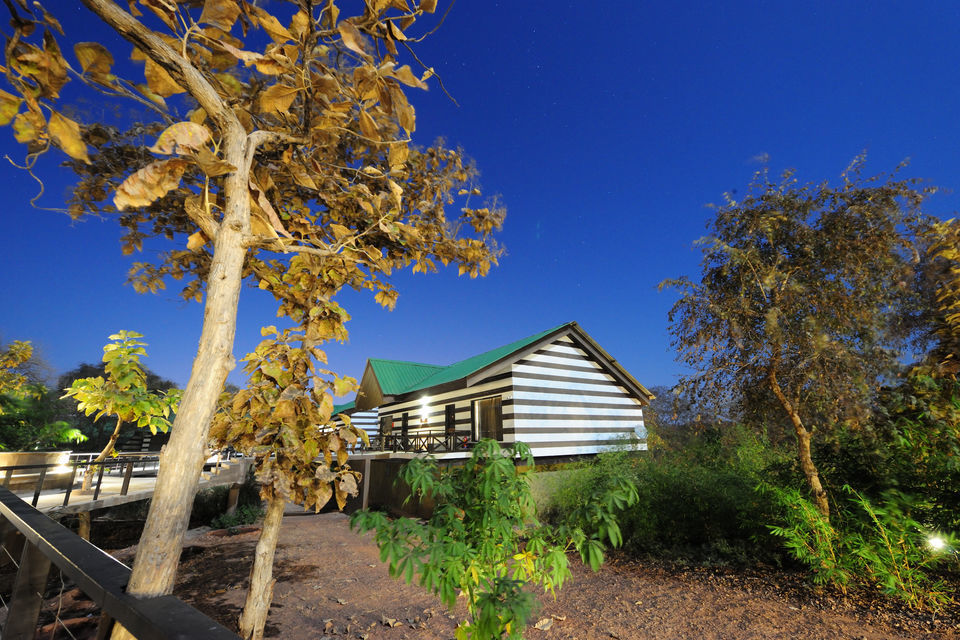 Where: Omkareshwar, Madhya Pradesh, 451115
Contact: 08349002393, sailani@mpstdc.com
What's so special: Well, the property is located on an actual island in the backwaters of Indira Sagar Dam so you know that it is something special that you are getting into. Several adventure sports can be arranged here, such as speed boating and ferry ride. The accommodation includes every modern facility and the best part is that it is the only one of its kind in this area.
Price: ₹4,990 onwards for two
What's nearby: One of the Jyotirlingas is nearby in Omkareshwar, and hence if you want to satiate your spiritual side then you know where to head to. Else, revel on this party island throughout your stay.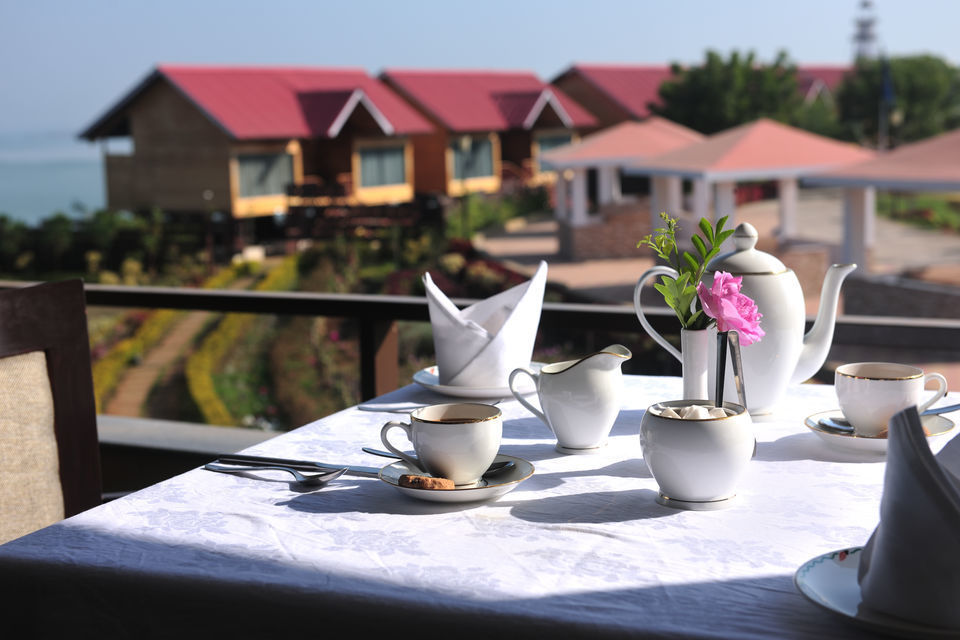 Where: Near Purni Village, Khandwa, Hanuwantiya, Mundi, Madhya Pradesh, 450112
Contact: 07869982222, hanuwantiya@mpstdc.com
What's so special: Well, you can stay in an actual houseboat. How cool is that! Apart from that, this unique MPTDC resort also offers normal rooms with lush green forests all around and a river view to accentuate the experience. It is located on one of the Madhya Dweep Islands which are abundant in terms of natural beauty. Hanuwantiya also hosts India's one and only water carnival called the Jal Mahotsav which takes place between October and January. The event is thronged to by adventure seekers and water babies.
Price: ₹3,590 onwards for two
What's nearby: When the Jal Mahotsav is on, you can enjoy several adventure activities such as land parasailing, trekking, hot water air balloon ride, amongst others. Hanumantiya Tapu is a haven for people who appreciate the aquatic life. You can also visit a Jyotirlinga in Omkareshwar nearby.
Well, there you go then! Start planning your couple getaway already lest all these quirky resorts get overbooked. Don't tell us that I didn't warn you. If you've been to any of these resorts already, share your unique experience on Tripoto!
In association with Madhya Pradesh State Tourism Development Corporation. Follow them on Facebook, Twitter and Instagram.