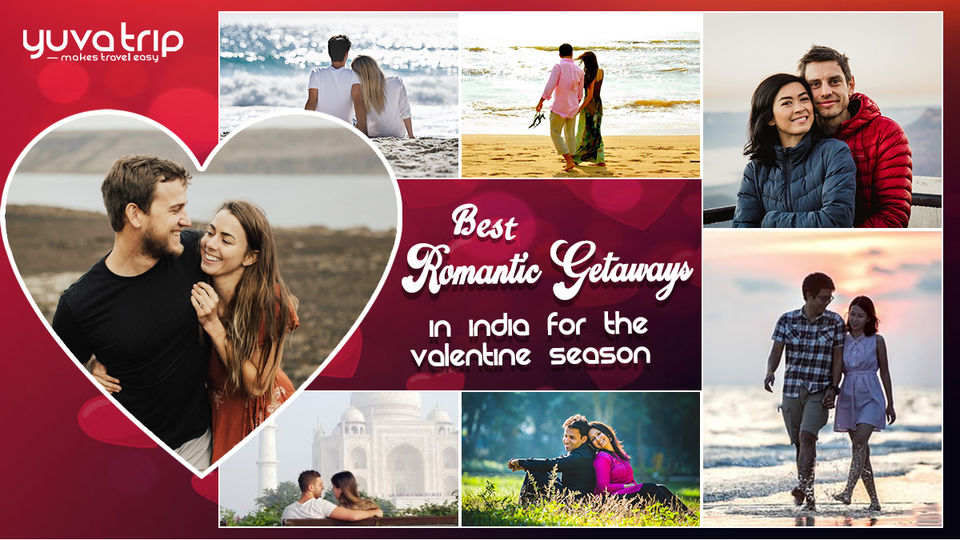 Distance Means Nothing When Someone Means Everything
Valentine's Day is the very special day for the couples when they flourish their bond and when someone somewhere decides to tell to the special person how much they mean to them. Just fly to the place where two souls unite and express their love. If you are planning to take romance a step further this Valentine's Day, then why don't you head off to one of the most romantic destinations in India. It's more fun to escape from the tedious life and spend and share some special moments with your loved ones. Here, we have provided some of the most romantic destinations where you can take your beloved on Valentine's Day.
1. Ooty – A Hill Station in South Indian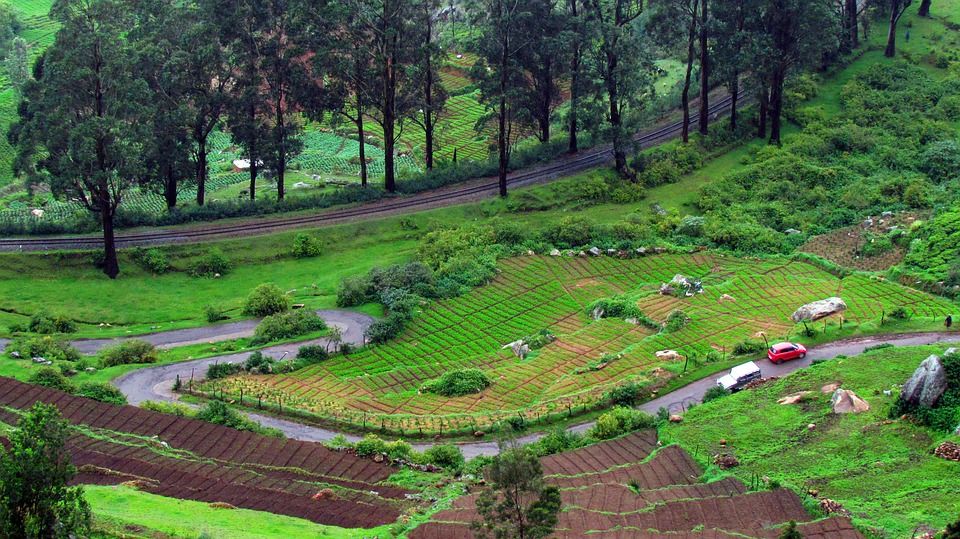 Ooty offers lots of beautiful things like pleasant weather, panoramic surroundings, beautiful sights, lush greenery, and rejuvenating breezes etc. make it one of the most romantic destinations in India. This beautiful hill station in Tamil Nadu helps in capturing lots of unforgettable romantic memories especially, in Valentine's Season.
Duration: 2 Night
Cost: Rs 7000/-
Tip: Take the train from Mettupalayam to reach Ooty for beautiful romantic views.
2. Andaman – Emerald, Blue, & You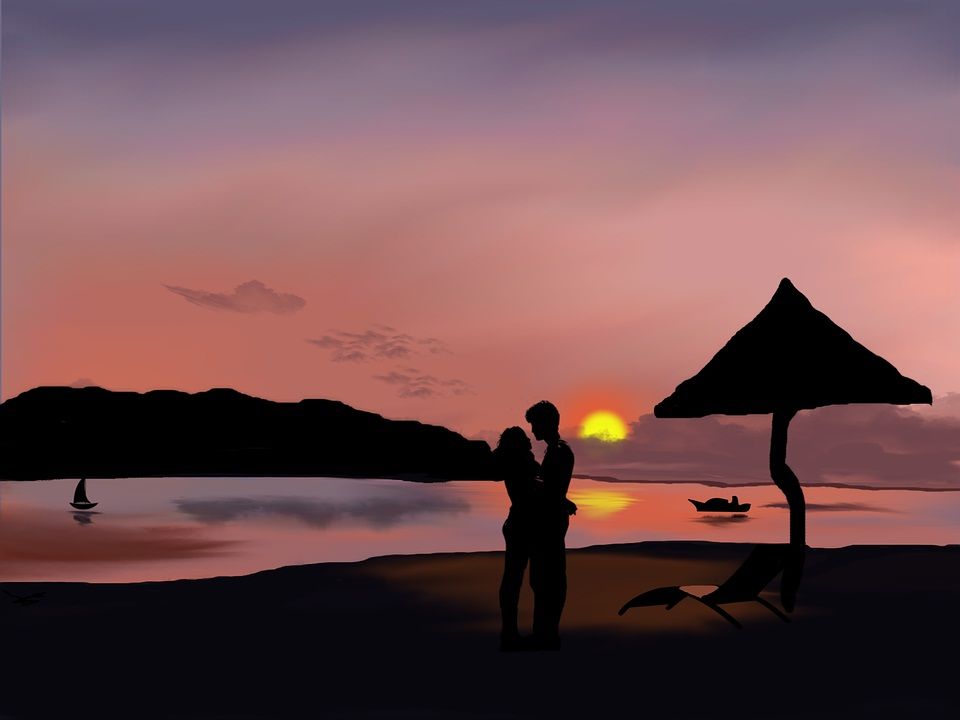 The sun, sand and the sea, Andaman offers all things for a perfect romantic trip. Havelock Island is one of the most beautiful places in Andaman which makes it an ideal Valentine Destination. It is a paradise for the lovebirds. Emerald sea and golden beaches, coral reefs, water activities and much more offered by Andaman.
Duration: 5 Night
Cost: Rs 15000/-
Tip: There are lots of beaches and islands that have to be visited. Don't miss to do scuba diving and snorkeling.
3. Kerala – Express Love throw the Backwaters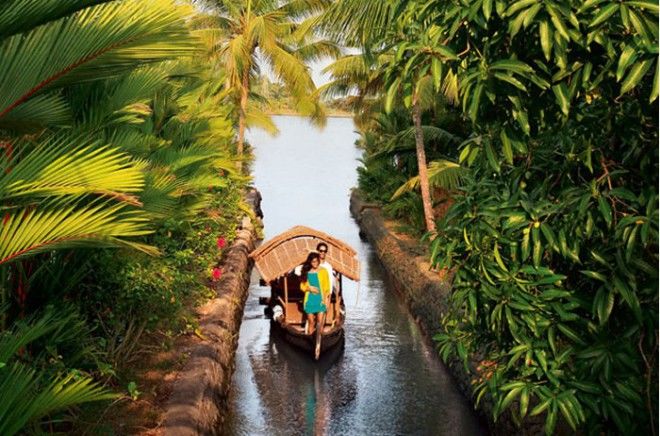 Make your loved one feel special on this Valentine's Day at the quaint backwaters in Kerala. Munnar, Kumarakom, Thekkady, Alleppy, and Kovalam are best places to visit in Kerala that offers lakes, backwaters, hose boat, lush greenery, hills, tea gardens and much more. Kerala is one of the best Valentine's Destinations for romantic couples.

Duration: 4 Night
Cost: Rs 11000/-
Tip: Opt for private boat or houseboat for an enjoyable and unforgettable experience.
4. Manali – A Snowy Treat for Love Birds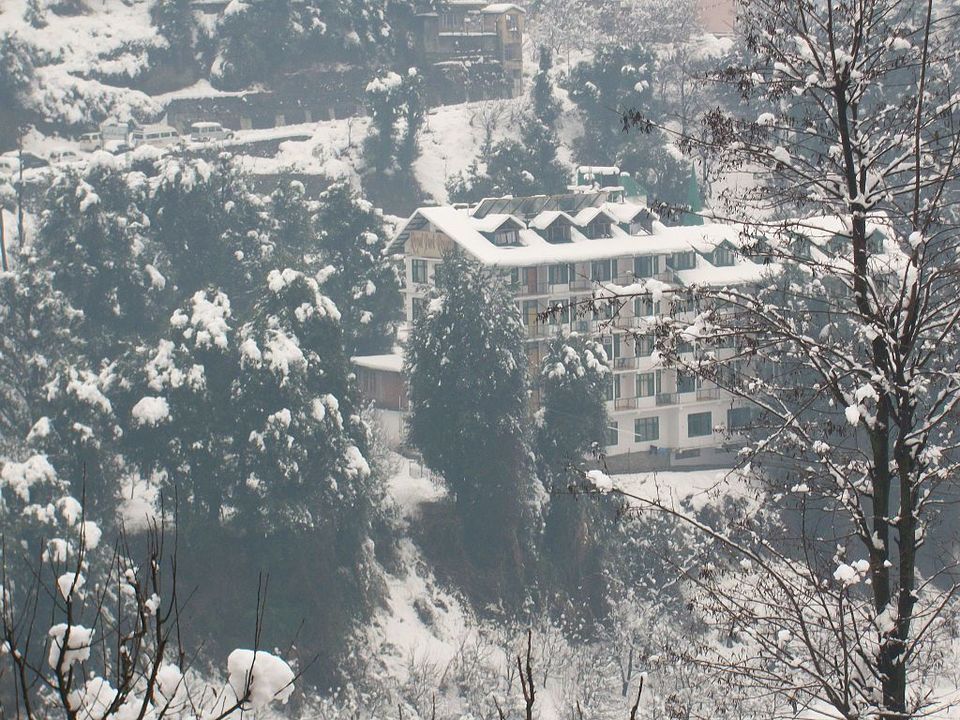 Give your love partner a white surprise this Valentine's Day. Amid the snow-covered peaks and chilly breeze show the warmness of your love. Valentine season is the best season to visit Manali as you can witness the snowfall as well. Manali offers lots of things for couples like trekking, igloo stays, snow activities and much more. Manali is one of the most visited Valentine's Day Destinations in India.

Duration: 3 Night
Cost: Rs 5000/-
Tip: Solang Valley and Gulaba Point are must have to be visited for picturesque, paragliding, and snow sports etc.
5. Lakshadweep – Meaning, A Hundred Thousand Islands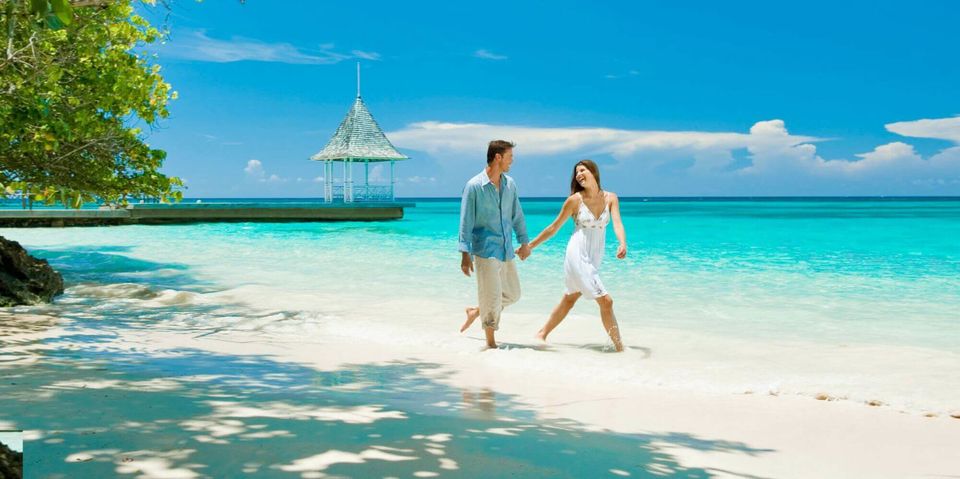 If you want to escape from tedious life and crowed bustle places, and want to enjoy your personal moments, then Lakshadweep is the best choice for you. This Indian Union Territory is a group a 36 exotic islands famous for its sun-kissed beautiful beaches and mesmerizing landscapes.
Tip: Things like Dolphin watching and water activities can't be missed.
6. Kashmir – Heaven on Earth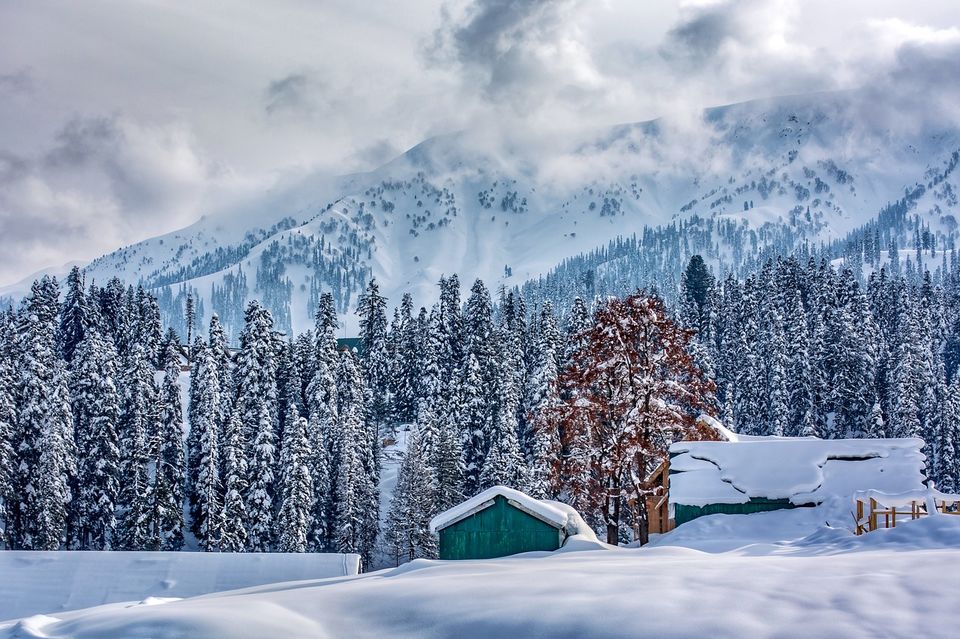 Get entwined in each other's feelings at the paradise on earth. Snow-clad mountain peaks, various astonishing scenic vistas, Chinar trees, Dal Lake, and much more makes a complete romantic Valentine package. Gulmarg can be visited for some snow activities and awe-inspiring picturesque.
Duration: 5 Night
Cost: Rs 11000/-
Tip: Don't miss the Shikara ride at Dal Lake.
7. Goa – Romance with Fun at Pristine Beaches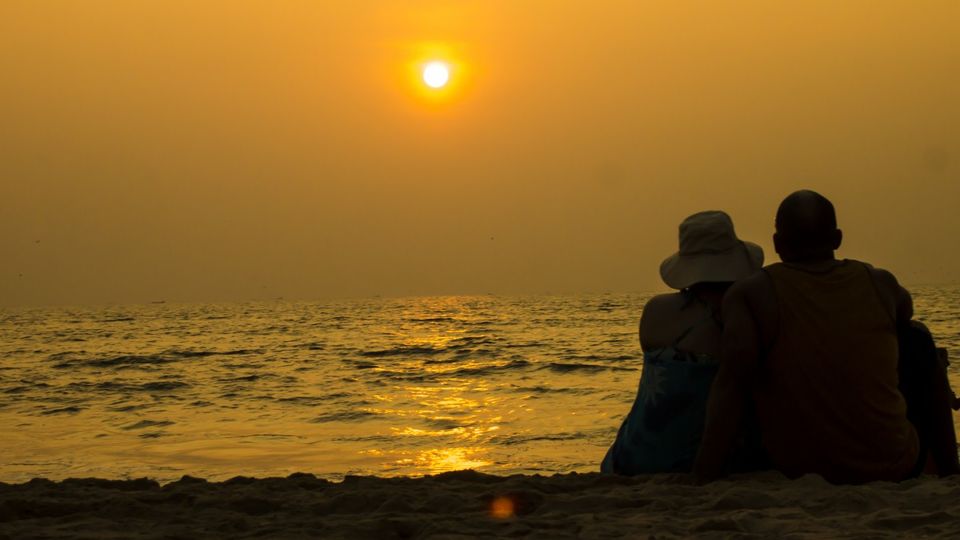 When it comes to romantic Valentine's Day destinations in India, the list is incomplete without mentioning Goa. Just about 10 hours drive from Mumbai; you will reach the wonderland of beaches, sand, water sports, music, dance, party, fun, romance and so on. It is an ideal destination to ignite the spark between lovebirds by enjoying each other's company.

Duration: 3 Night
Cost: Rs 4500/-
Tip: South Goa is an ideal place to have a serene environment.
8. Mussoorie – Romantic Getaway at Queen of Hills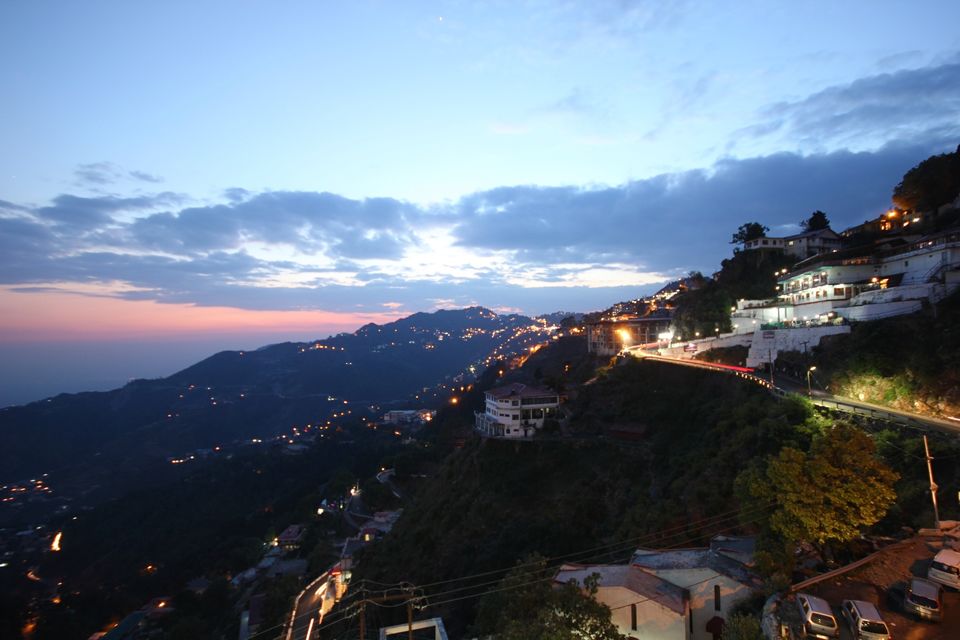 Mussoorie is Delhites favorite weekend gateways. It's proximity with Delhi which is around 270 Km and around 32 Km from Dehradun. Mussoorie is a beautiful hill station that offers so many things for, couples, friends, family etc. Mussoorie is also a Valentine's Day destination which is thronged by the romantic couples at this season. For complete privacy and romantic, scenic, and serene environment, you can stay at Dhanaulti, around 33 Kms away from Mussoorie.
Duration: 2 Night
Cost: Rs 5000/-
Tip: Kempty Fall, Mussoorie Lake, Budhha Monastery, Company Garden, Lal Tibba, Mall Road, Gun Hill by ropeway, Camel's Back etc. are main attractions.
9. Nainital – Romance amidst the lakes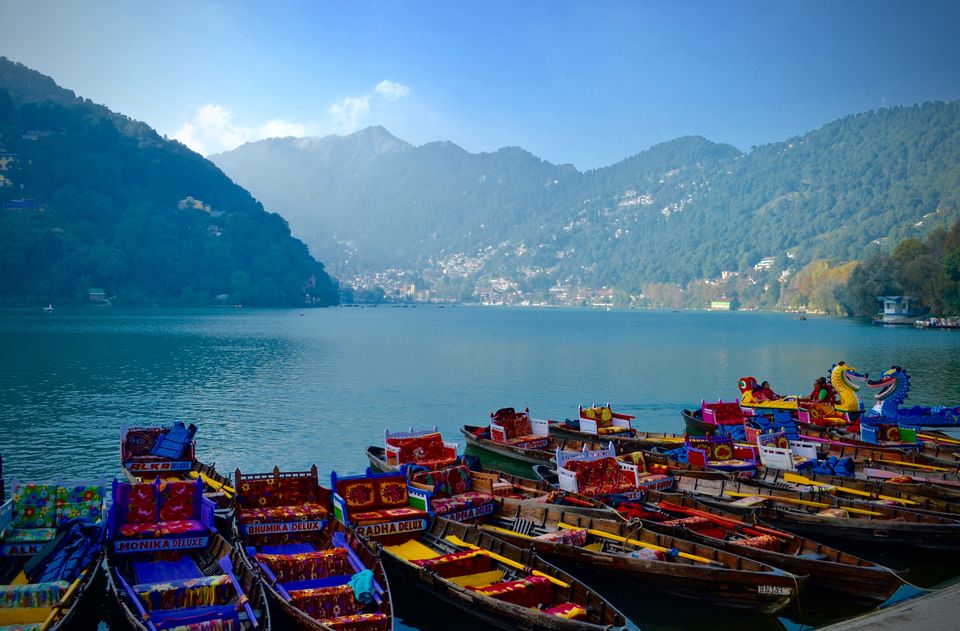 Nainital is another one of the famous hill stations in India which is around 335 Kms away from Delhi. During Valentine's season, it is like a paradise for the honeymooners and romantic couples. It is surrounded by scenic vistas all around and boating in Naini Lake is the main attraction here. If lucky, you can also witness the snowfall during this season.
Duration: 2 Night
Cost: Rs 6000/-
Tip: Naini Lake, Bird watching & camping at Sattal, Cave Garden, Snow View Point, Tiffin Top, and Naina Devi temple are main attractions.
10. Agra – Taj, The Symbol of Love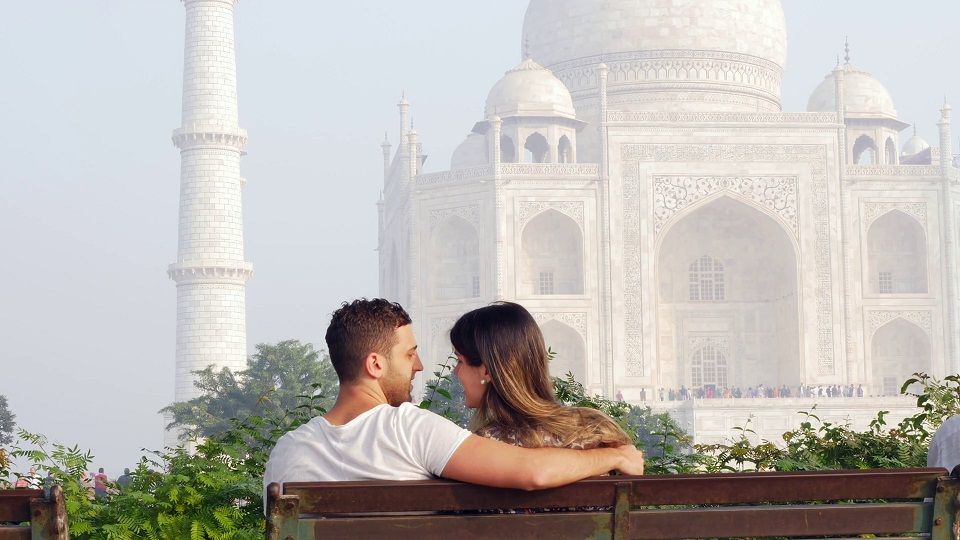 Tell your loved one under the shadow of the symbol of love Taj. Agra for Taj is one of the most romantic Valentine's Day destinations in India as well as across the globe. Agra is well connected with Delhi, Bharatpur, and Gwalior etc. which makes it the best place for Valentine's Day. Agra also offers other historical structures like Agra Fort, Fatehpur Sikri, Red Fort etc.

Duration: Night
Cost: Rs 5000/-
Tip: On Valentine's Day, Taj is thronged by couples so book in advance.
So, these were some of the most popular Valentine's Day destinations in India which can be explored during the Valentine season with your loved one and make them feel special.