Paris, the city of lights and the most romantic city in Europe (and indeed in the world), offers loving couples a myriad of attractions. France's capital city is dwelled in an exciting, unique romantic atmosphere.
The city itself is a wonderful sight day and night, with great restaurants offering unique culinary experiences. Late at night the bars and clubs comes to life, and there's nothing quite like after a good, decent meal.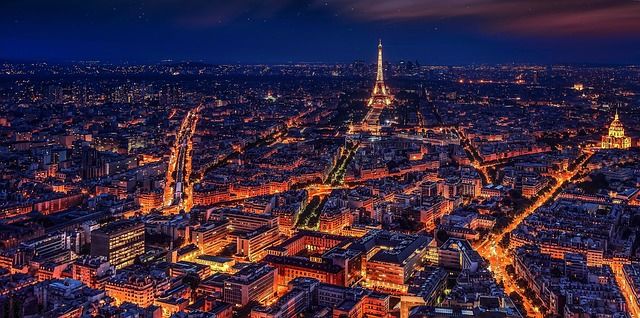 Falling in love every time anew
Many couples fly to Paris every year to spend some time in this romantic and charming city. Its architecture definitely contributes to the general romantic atmosphere.
In order to enhance the whole experience, it's worthwhile to buy a complete deal to Paris which includes a quality hotel in a convenient and central location.

There's a wide range of luxury boutique hotels offering fully equipped and designed guestrooms, delicious breakfasts and a hearty service.
Many couples choose to spend their honeymoon in Paris, and many choose to return for more again and again. Frankly, who can blame them - right? Each time they fall in love with the city all over again.
Some couples purchase deals and travel packages to Paris to enhance romance and fortify their relationship. It's easy to fall in love with Paris for its romantic atmosphere. If this is the first time you are visiting the city, you really should tour the main obligatory sites:
The 32 meters Eiffel Tower; Champs Elysées Boulevard; Luxembourg Gardens located in the 6th arrondissement; The famous Tuileries Gardens; The Louvre Museum best famous for its Leonardo da Vinci's Mona Lisa; Pompidou Center for Modern Art; Picasso Museum and many more.
Romantic sites in Paris
As the undisputed romantic capital of Europe, Paris offers unique attractions for loving couples.
For example, do not miss a visit to the Bridge of Locks. The original French name of the bridge is Von des Er, and countless couples from all over the world hang locks on the bridge as a symbol of their eternal and unshakable love. Afterwards they throw away the key to the river, so their bond won't ever be broken.
However, it's worth knowing that the Paris municipality has removed many locks for safety reasons. But the bridge still is considered a must-visit for romantic couples.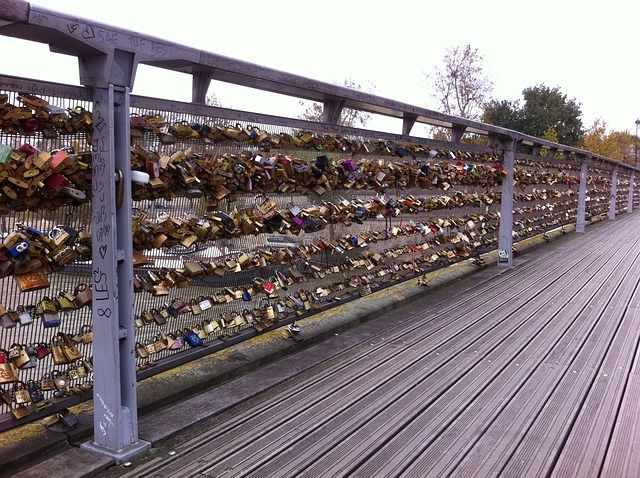 In order to express your love for your other half, you should learn a few romantic words in French, especially the phrase "je tem" (I love you). The charm of French words does all the trick.
During your romantic vacation in Paris, you should also start one of your mornings at the Bot de Chaumont, one of the largest and most beautiful parks in Paris. From the park it is easy to reach the Montmartre Hill, and enjoy an exhilarating view of the city.
Don't forget to explore romantic and magical sites in the picturesque neighborhood, such as the Sacramento Basilica, and enjoy performances by street artists in the main square of Montmartre.
Entertainment and shopping
Romantic couples who buy deals to Paris enjoy an exciting experience indeed. The city offers dynamic, colorful markets with a vibrant and sweeping atmosphere, and excellent shopping centers with designer shops and brands.
There's nothing quite like shopping during your vacation to renew the wardrobe and enjoy a fun break. Paris is also known for its turbulent nightlife, where you can spend time in jazz clubs which offer a romantic atmosphere. One should also enjoy bars offering excellent cocktails, a varied menu and comfortable seating areas with romantic lighting.
How was your Paris vacation? Comment and share your experiences.