We left Mumbai at 6 30 am and boarded Kasara bound train. We reached Kasara by 8.30 am. Just outside Kasara Station we travelled to Igatpuri in a rickshaw which took an hour to reach.
The road along Igatpuri is very picturesque.
The climate is just amazing. A little drizzle along the way. We reached our destination by 11 am. We checked in around 12.30 pm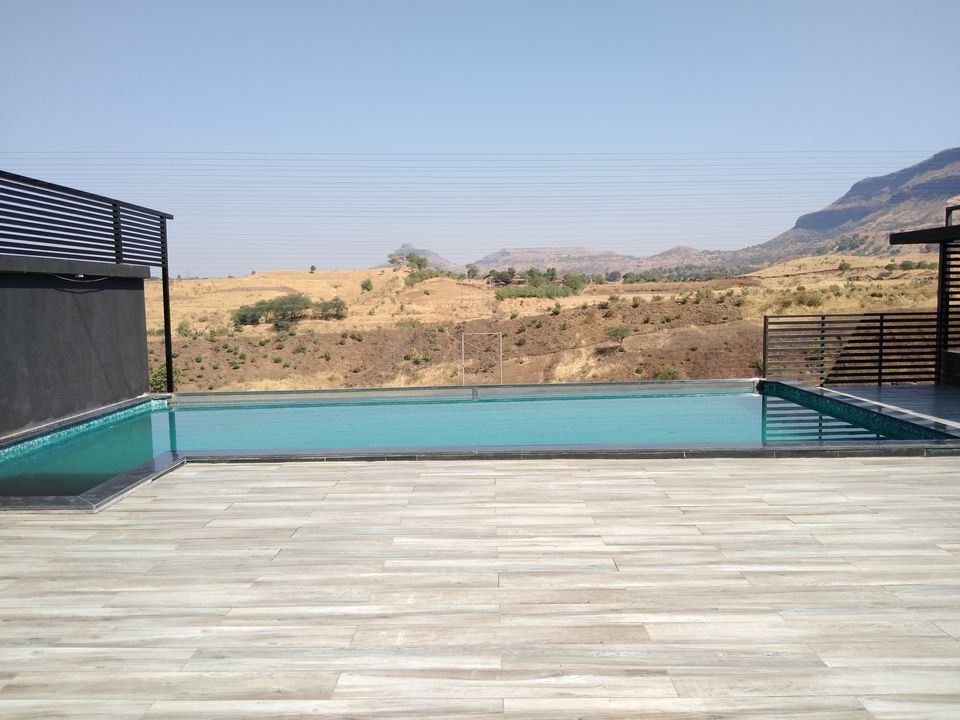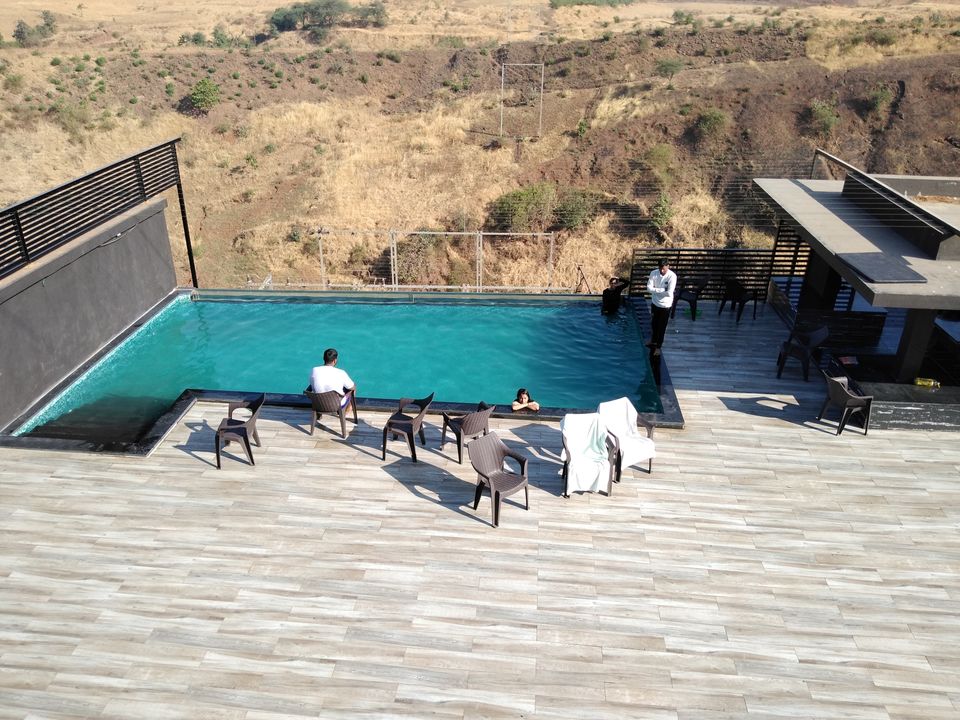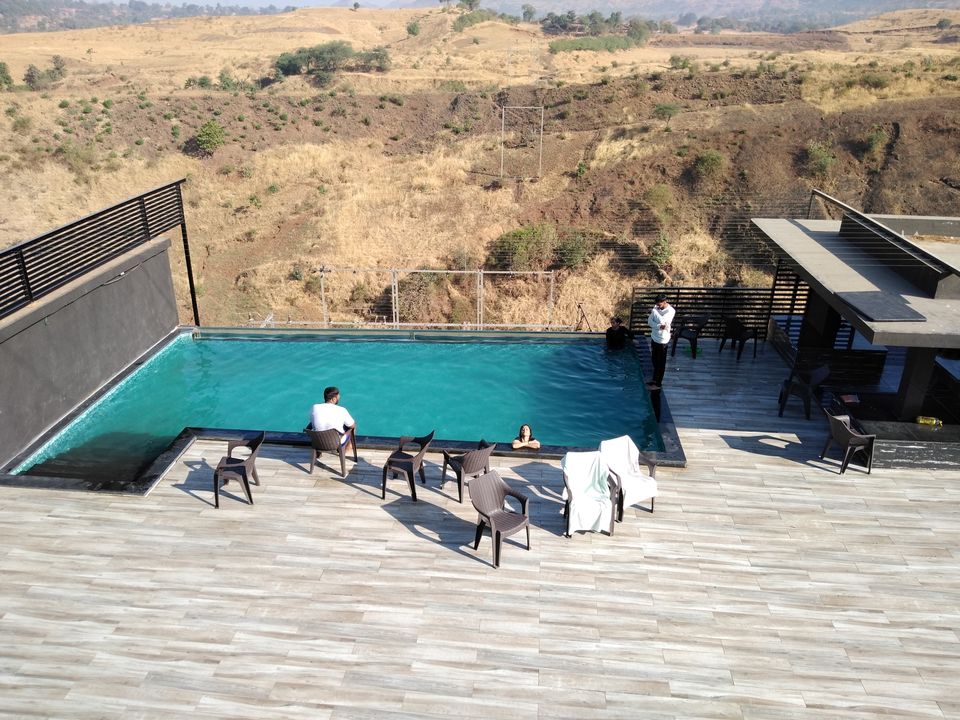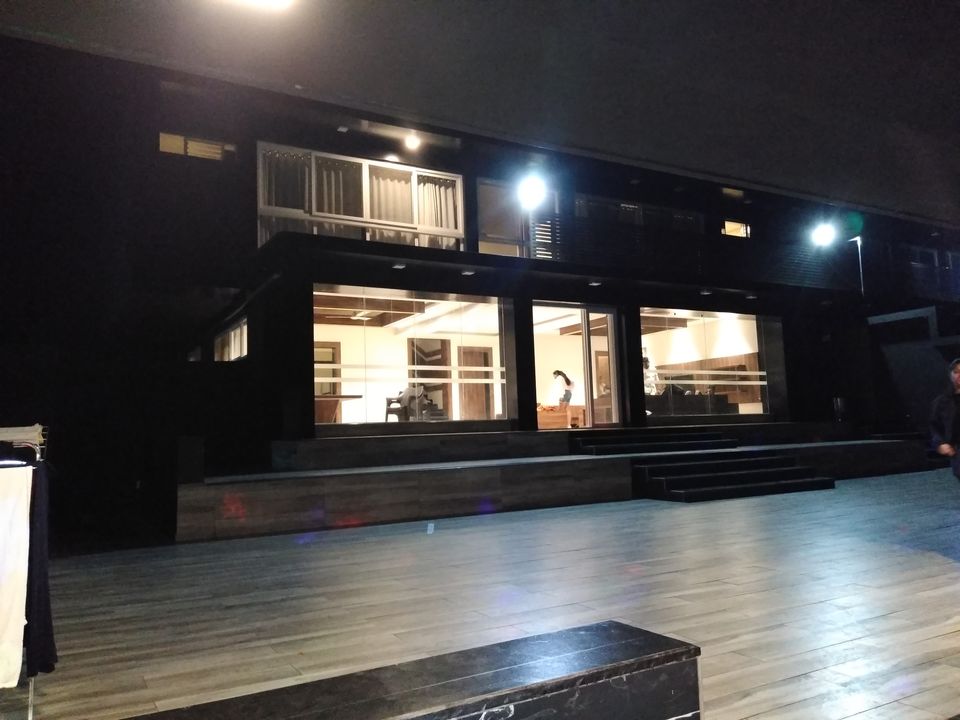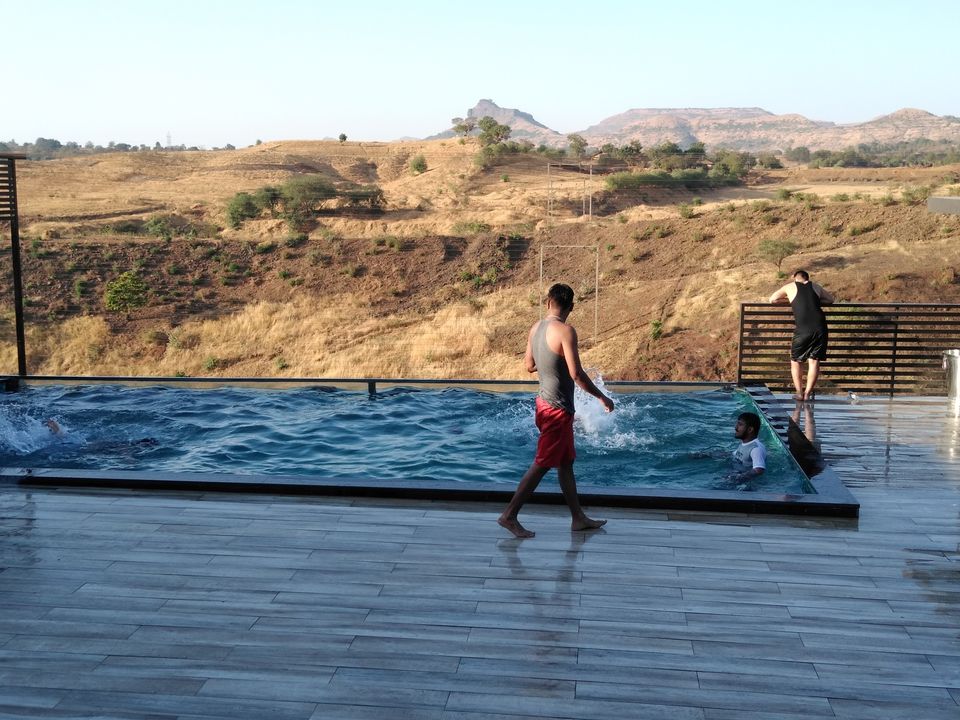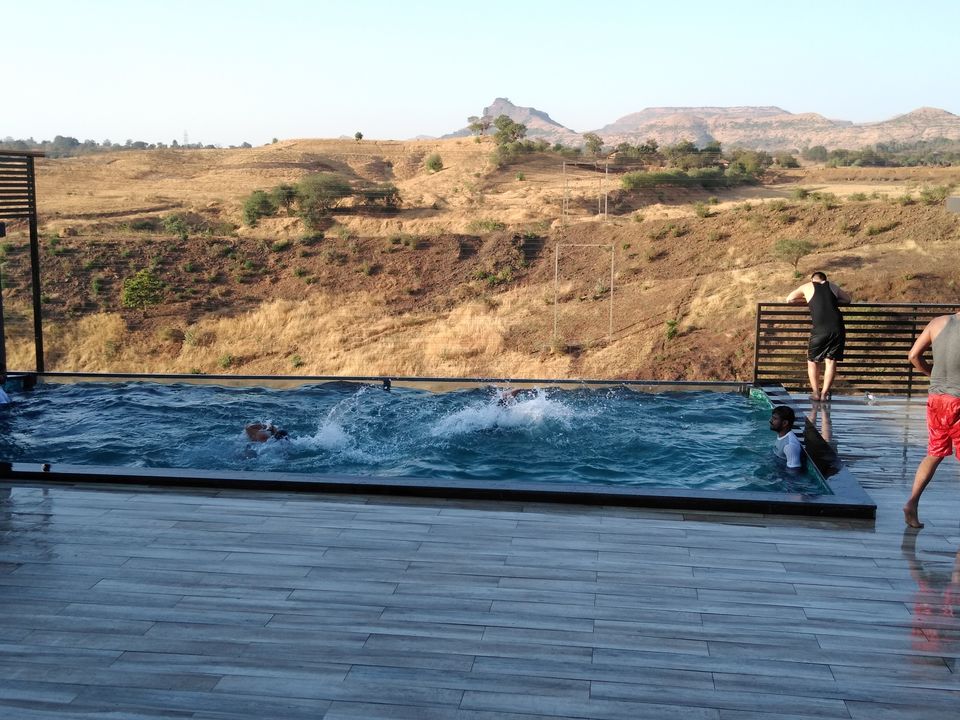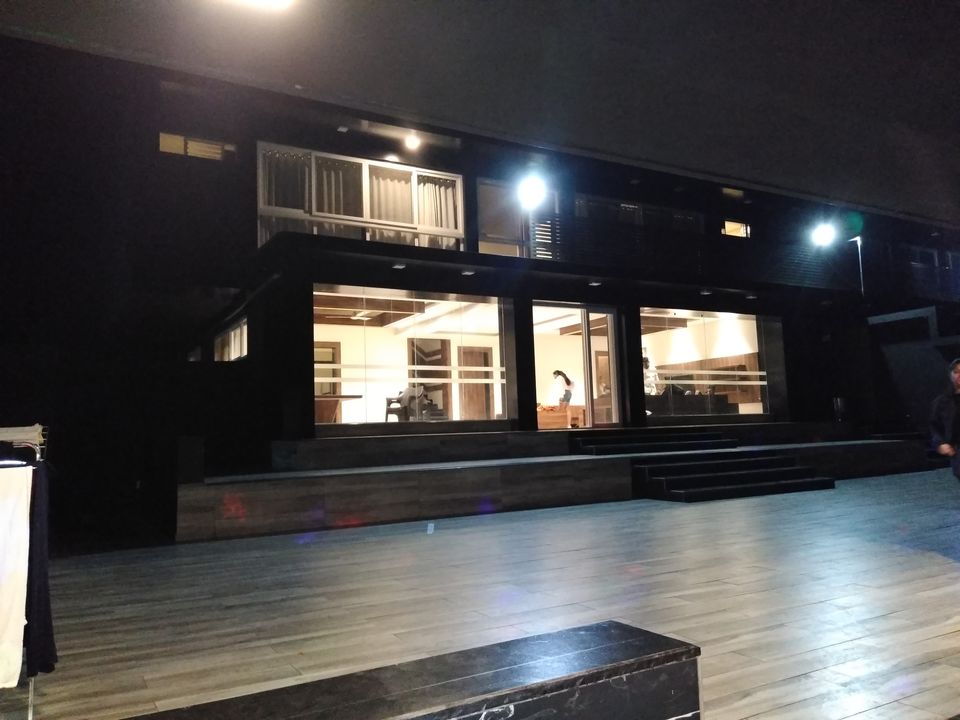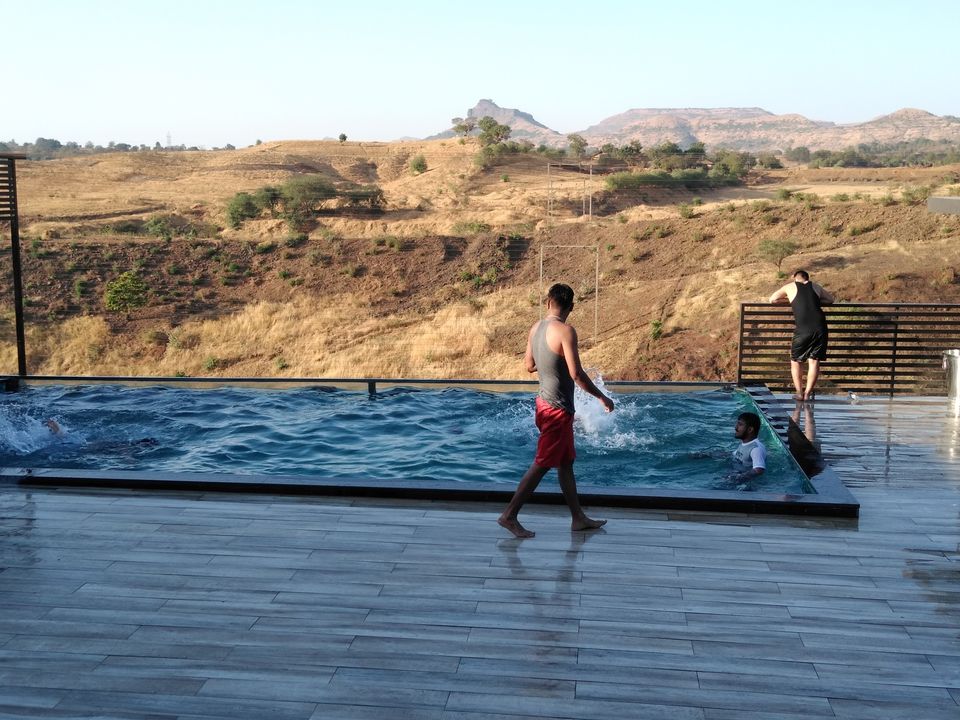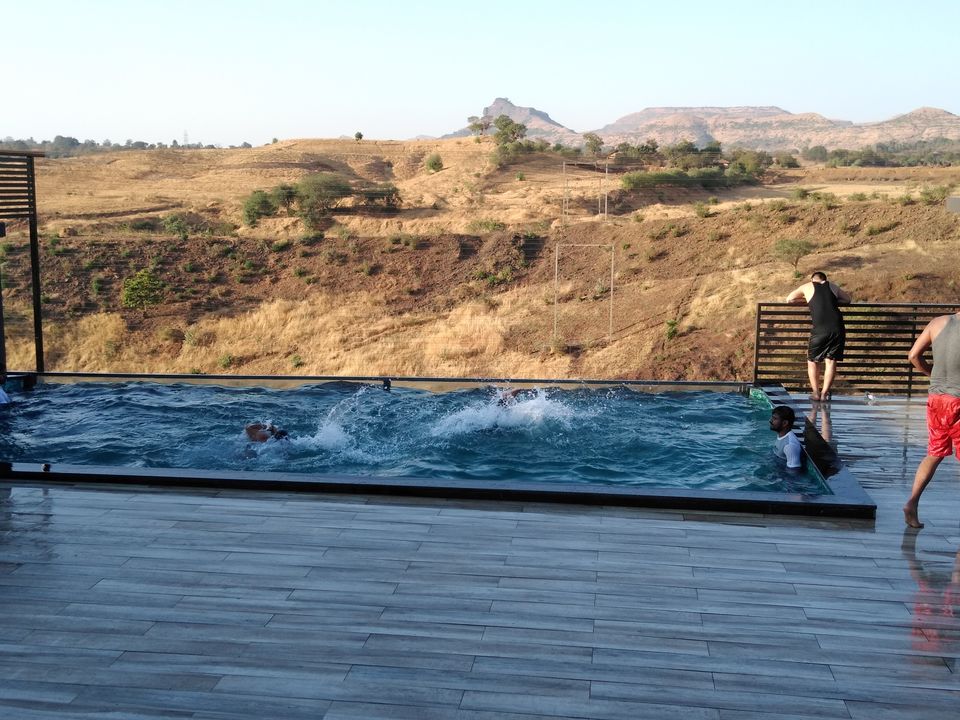 The villa has a wonderful swimming pool facing Mountain which looks evergreen during Monsoon.
P.S:- The images above are from February 2019.
This place looks best during Monsoon from June to September.
The Villa Includes:-
Swimming pool
Disco and Speakers - which you can connect to your mobile and play
Amazing 5 AC Bedrooms with huge beds with a capacity of 4 people.
Lavish dining room with TV.
*Includes only breakfast the next day*
We checked out of the Villa at 11.30 am and back to Mumbai.