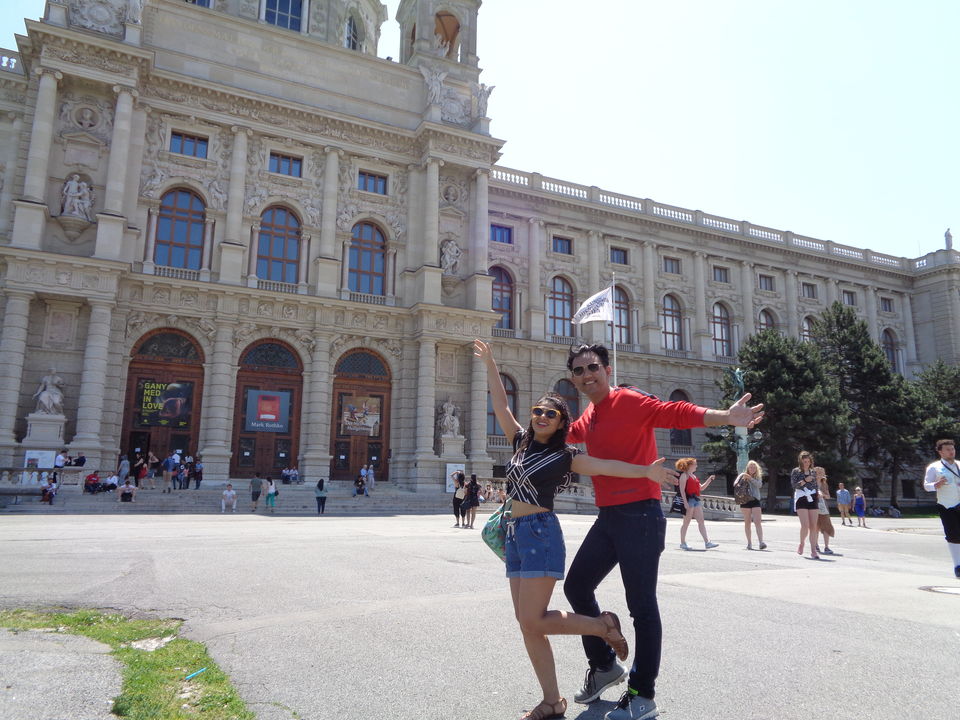 Vienna (Wein) surprised us. The cathedrals, streets, coffeeshops and the architecture that reflects The The Austro-Hungarian Empire will surely win over you. To add to this, the city offers a lot of affordable options to listen to western classical music performances of great musicians like Mozart, Beethoven in an intimate setting. The city feels just as liberal and laid back as other great European cities but looks much more orderly and organized. The video "Best things to do in Vienna" is a travel guide highlighting the 5 things to do in the city. But there's so much more to this place than just this. Listing it below to plan your itinerary better.
Top places to visit in Vienna (covered in the video)
1. Schonnbrunn Palace (Schloss Schönbrunn)
2. St. Stephen's Cathedral (Stephansdom): Climb up the famous 343 stairs of the South Tower for a breathtaking view of the city.
3. Hofburg Palace
4. The Donauinsel (Danube Island)
5. Attend a live concert outside St. Stephen's Cathedral to soak up in the real city vibe.
Street food in Vienna:
6. Sausage with mustard mayonnaise from Würstelstand at Graben.
7. Brunch at Café Ulrich
8. Apple Strudel from Café Mozart
9. Original Sacher Torte (Viennese chocolate cake) from Sacher Café
Other places to see in Vienna:
10. Prater Park + Wiener Riesenrad Ferris Wheel
11. Naschmarkt: Flea market in Vienna
12. Museum Quarter: Largest museum of modern and contemporary art in central Europe
13. University of Vienna
14. Rathauspark: City Hall.
15. Graben: One of the most famous shopping streets in Vienna