Travelling to Tibet requires planning in organising trip to Tibet. Tibet trail is an all-around Trekking and expedition solution. However, we will make all the arrangement for your Tibet Tour. You will have to decide when is the best time to visit Tibet.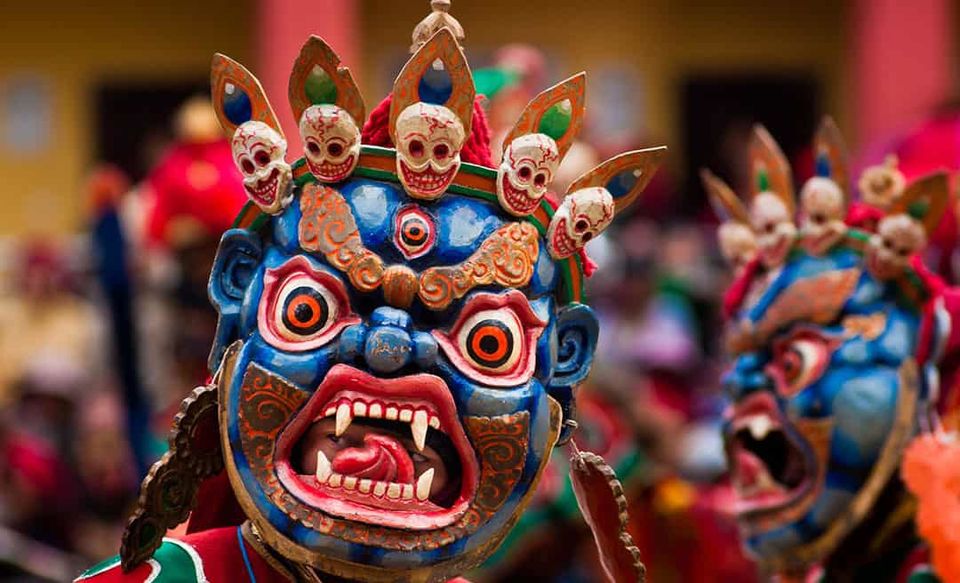 This post of Best Time to visit Tibet will help you provide all the information you will need in deciding when to visit Tibet.
Besides the annual closure for March, You can Travel to Tibet almost any time of the year. Each season has its appeals for travellers.
Many travellers choose to travel from May to September when the weather is best with warm temperatures and azure sky. Others might decide to Winter and low season time for a quiet time in Tibet and fewer crowds. Whichever is your preferred time to visit Tibet? You will find an ideal time for you.
Seasons for Tibet Tour
Besides annual Tibet closure for 5-6 week from February and March, Tibet is an all-season travel destination with its seasonal aspects.
In early summer and Autumn, it takes you to the trail around Mt Kailash. Pleasant summer vibes of the Valleys of Lhasa and Yarlung will attract you to explore its area. Winter months will draw you to the marvellous landscape of Yamdrok Lake, Barkhor street and the Shigatse area, Including Mt Everest.
It is up to your personal choice to decide which one is your best time to visit Tibet. Following is our season-wise guide to visit Tibet.
Travel in Spring
Spring in Tibet is the most delightful time to visit. It usually runs from April to the end of May in Tibet. It will be a little cold in the night time, yet the temperature in the day time is pleasant and suitable for all travellers.
Spring marks the beginning of the busy tourist season in Tibet, so we recommend booking your tour in the early Spring if you would like to avoid crowded.
Travelling Tibet in Summer
Summer in Tibet is synonymous with the rainy season in Tibet. Though the plateau doesn't see much rain, it is not recommended to visit Himalayan mountains, including Mt Everest, as it is likely to block your view with a casting cloud.
It is warm and comfortable in Summer. Air quality is at its peak from July to August, making its best month for acclimatisation to the high elevation of Tibet.
It could be crowded in Tibet in summer with many domestic tourists. Therefore, the Tibet tour price would be higher in summer, and it is usually harder to secure your flight and train ticket to Tibet. So it is recommended to book the ticket with your local Tibet travel agency and choose them carefully.
Travelling Tibet in Autumn
Like Spring, Autumn is a pleasant season to visit Tibet. It marks the end of the rainy season and has comfortable weather. The falling of autumn leaves of its deciduous forest in the lower valley is a top-rated attraction.
Autumn is an excellent time for an adventurous trail around mount Kailash. You will find less tourist at the Mount and more local pilgrims; therefore, you will have the entire trail to yourself.
It will get cold in the night, reaching a temperature about freezing.
Travel in Winter
You can visit Tibet from December to the end of January in Winter. For many travellers looking for authentic experiences in Tibet, Winter is a preferable time to visit for the less touristy and more local pilgrims visiting valleys from the higher plateau.
You can visit Tibetan family to experience a Tibetan peasant new year, which usually falls a month before the actual Tibetan New year. We can help arrange your visit with a local farmer family to celebrate their new year.
It is not that cold in Tibet during Winter as it is in big cities like Beijing and New York. However, the temperature would reach as low as minus 35 degrees in the plateau's most remote and inhospitable region. It is warm in day times in lower areas like Lhasa Valley.
Tibet is usually close from end of January to April. During this time Tibet tourism bureau will not issue Tibet Travel Permit, That is the primary travel document you will need get to travel to Tibet.
Best Time for the Major Attractions
Due to lack of humidity and snowfall in Winter, it is rare for accumulated snows to block your way to Mt Everest. Contrary to popular belief, Mt Everest is one of our favourite places to visit in wintertime for its clear winter view.
For Everest, the season which gives a clear view are considered the best time to visit. Which makes Winter, late Spring, early Summer, and Autumn are the best time to visit. For the rest of the year, there is a higher chance of the cloud covering the peak.
The trail around Mount Kailash is the most popular adventure in Tibet. The Mount is revered, and the holiest Mount in the world, and many world religions consider it a sacred site.
It is often considered one of the most challenging trekking in Tibet due to its altitude. You will have to consider not only a good travel agency to organise your adventure, but also a good time too.
Late Spring, early summer and early Autumn are considered the best time to visit Mount Kailash. During this time weather is the best with no rain and snowfall.
Lhasa and central Tibet
You can visit Lhasa and central Tibet throughout the year. If you would like to avoid a very touristy month, you can avoid visiting Tibet from July to Mid-October.
All the Chinese National holidays could bring plenty of domestic travellers to Tibet, making most international travellers avoid it.
Conclusion on Best Time to Visit Tibet
Each season has its unique experiences in visiting Tibet. Tibet in Winter is not the same as in Summer. Overall the best time to visit Tibet depends on your preference and the availability of your holiday.
We often tell our travellers the best time to visit Tibet during your holiday. With our decades of experiences operating tours in Tibet, we can make the best out of your time in Tibet. By travelling with us, you will be preparing for your next visit to Tibet before leaving Tibet.
If you have any question about the best time to visit Tibet, please write to us at info@tibettrail.com.