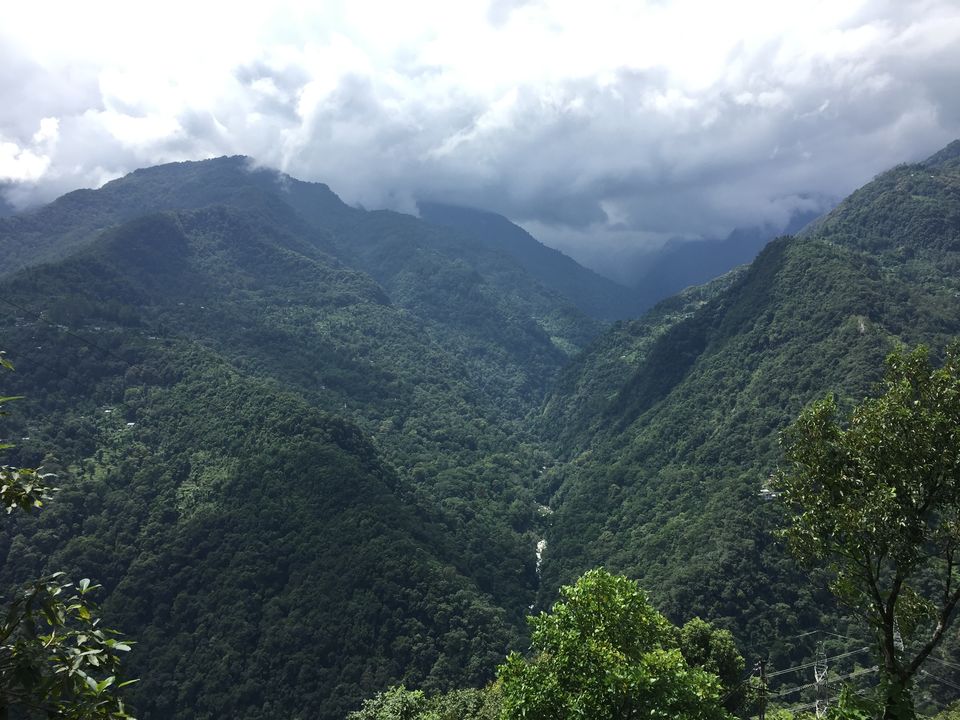 It was a long time plan to visit Leh - Ladakh but fortunately we have found one of the best place on the earth which is located in India.
Here comes our story of life time journey in many parts
So Part I is here,
Part II - > Is out now

Part III -> Is out now
Part IV
My journey started with my brother only 2 of us. It was most awaited and dynamically prepared trip.
We are Hyderabadis so obviously started from RGIA, Hyderabad.
Our flight is 6E-483/443 which is at 23:40 via Bengaluru and reaches Bagdogra at 8:30 as layover at Kempagowda International Airport is
4H35min.
So we reached Bengaluru by 1:00am. Later we are hanging out around the airport nearby if anything for eating but we didn't find any proper budget food and even there is no proper way to take rest.
Some how 4hrs 35min has been passed as our flight is at 5:35 we boarded the flight and landed at Bagdogra Airport which is controlled by Air Force it's kind of small airport
Now, we have to leave to Gangtok(capital of Sikkim) but as Kolkata vehicles are not allowed we took a direct car till siliguri taxi stand
He charged 300/person from there we took a Sikkim state taxi where he also charged 300/person and started for Gangtok.
The taxi consists of 12 passengers it is a 116km journey which takes aroung 3-4 1/2 hrs. So the journey in the taxi was bit hard but the roadways towards Gangtok is worth travelling.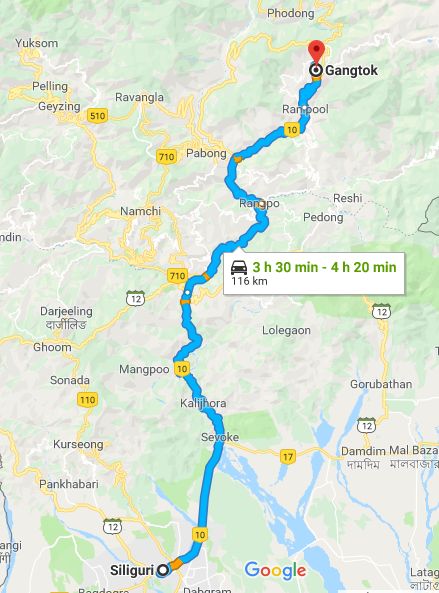 Below are the few pictures of our journey in taxi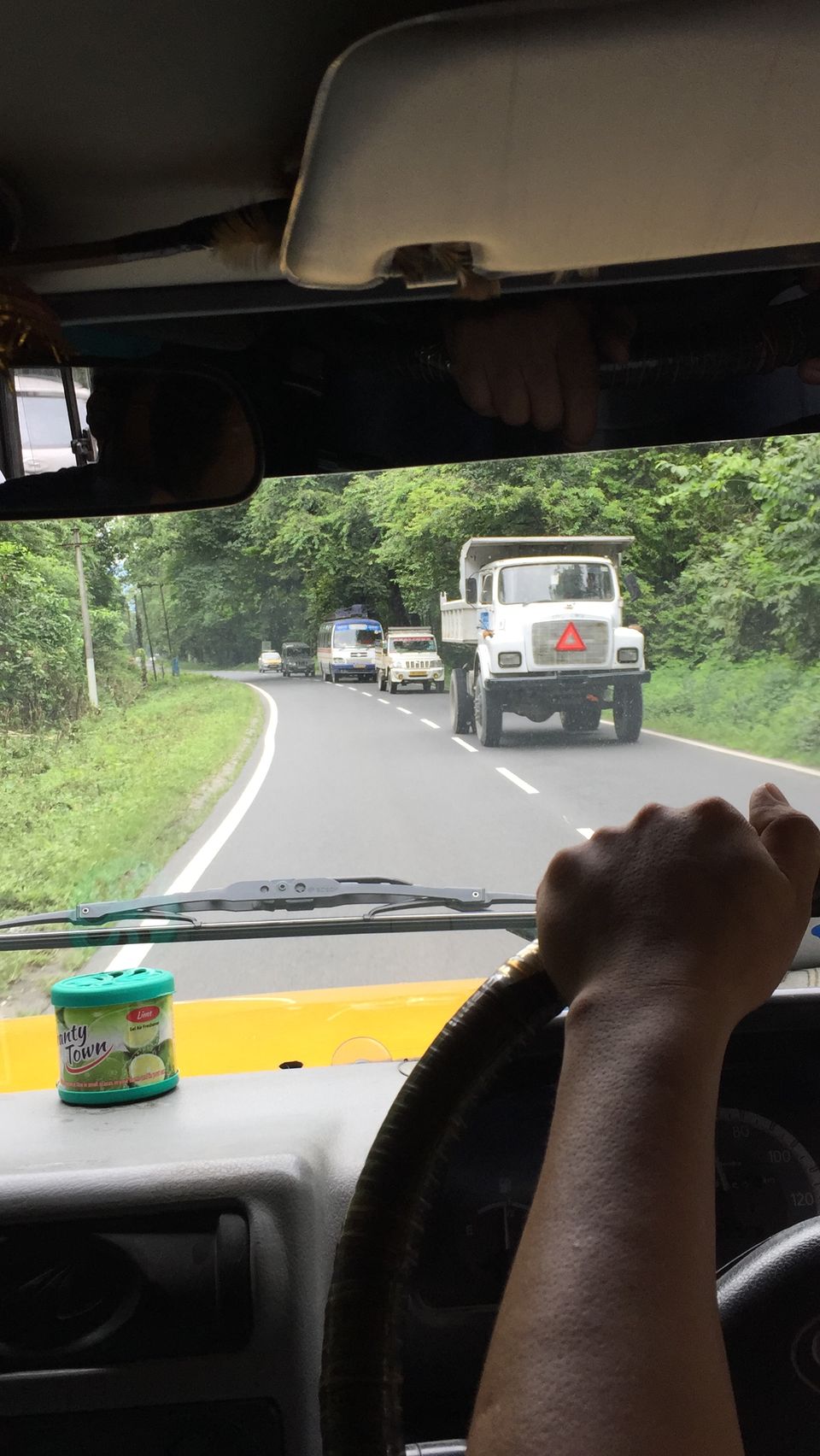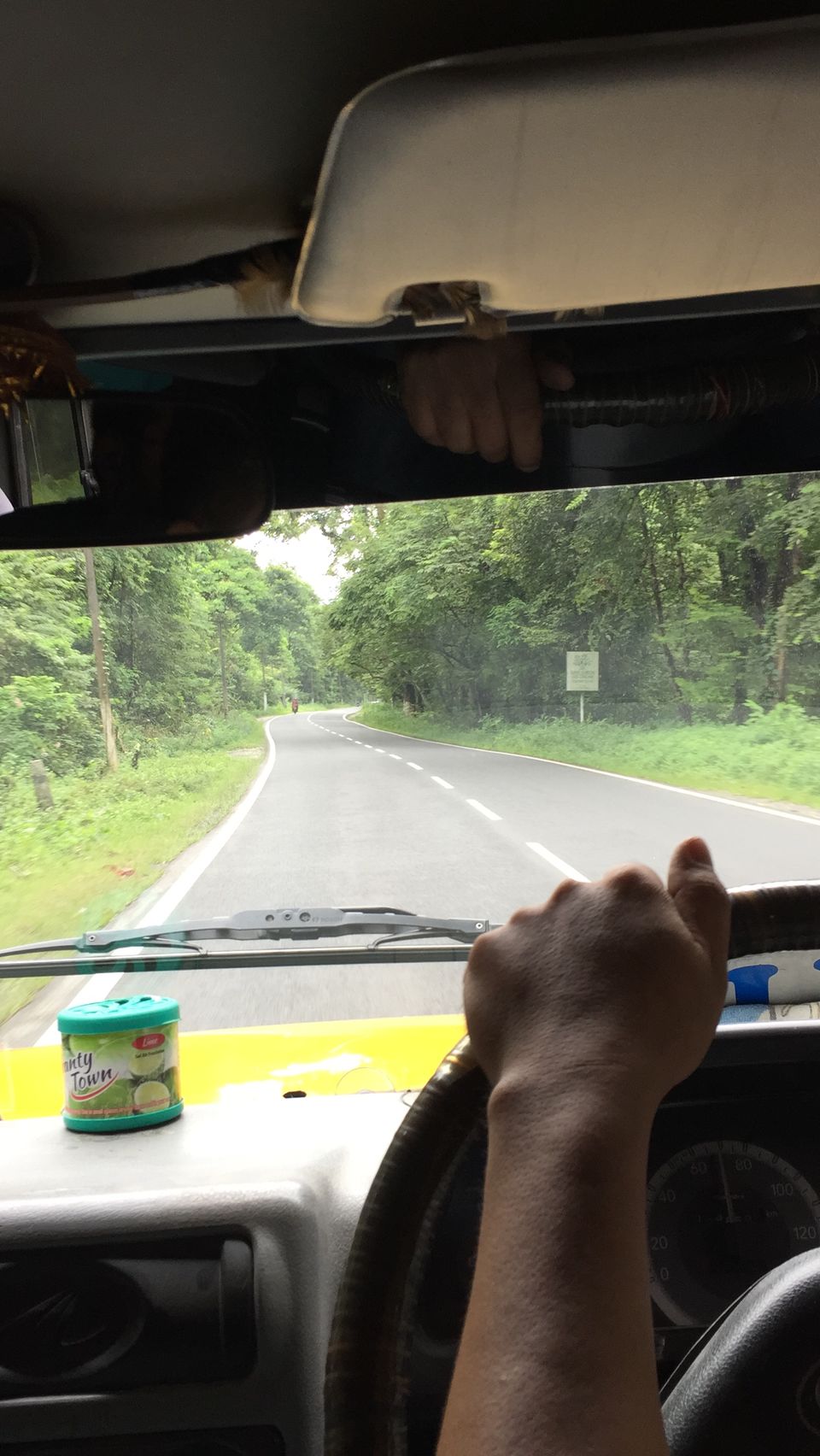 Few pics of land slides on the way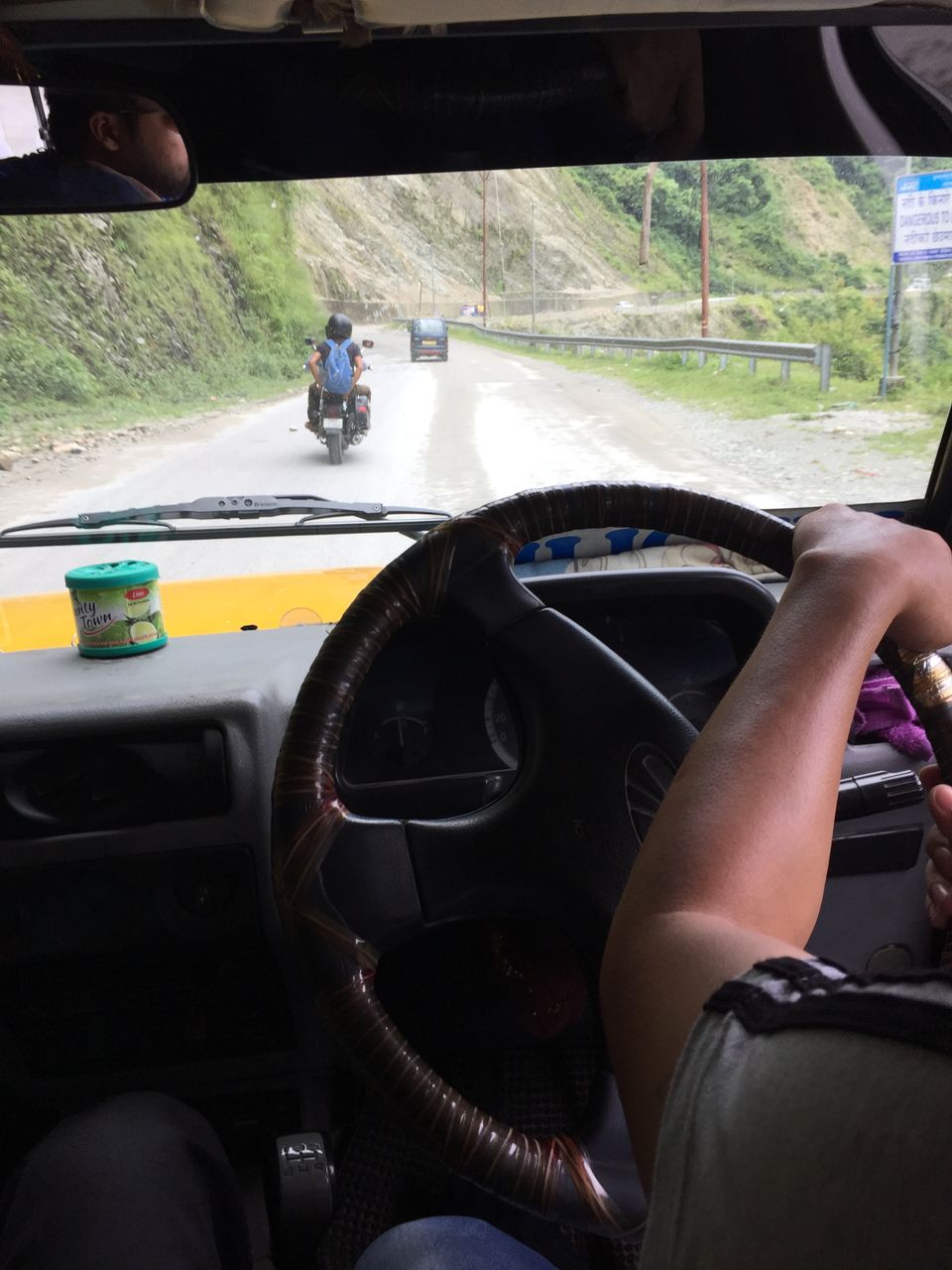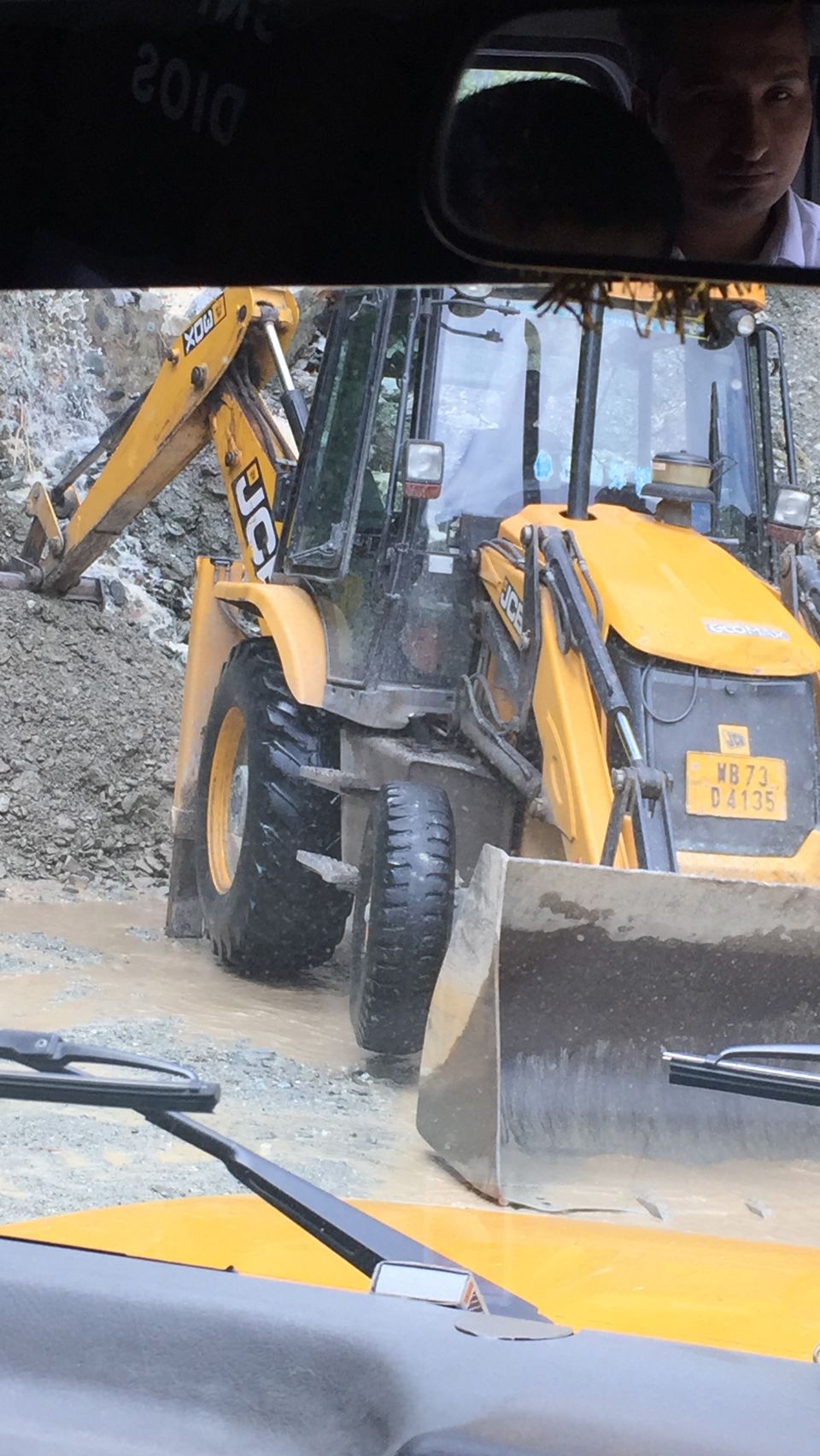 So after travelling for more than 2hrs it was afternoon so he stopped at a nice food joint. There we ordered Aloo Paratha - it was lip smacking.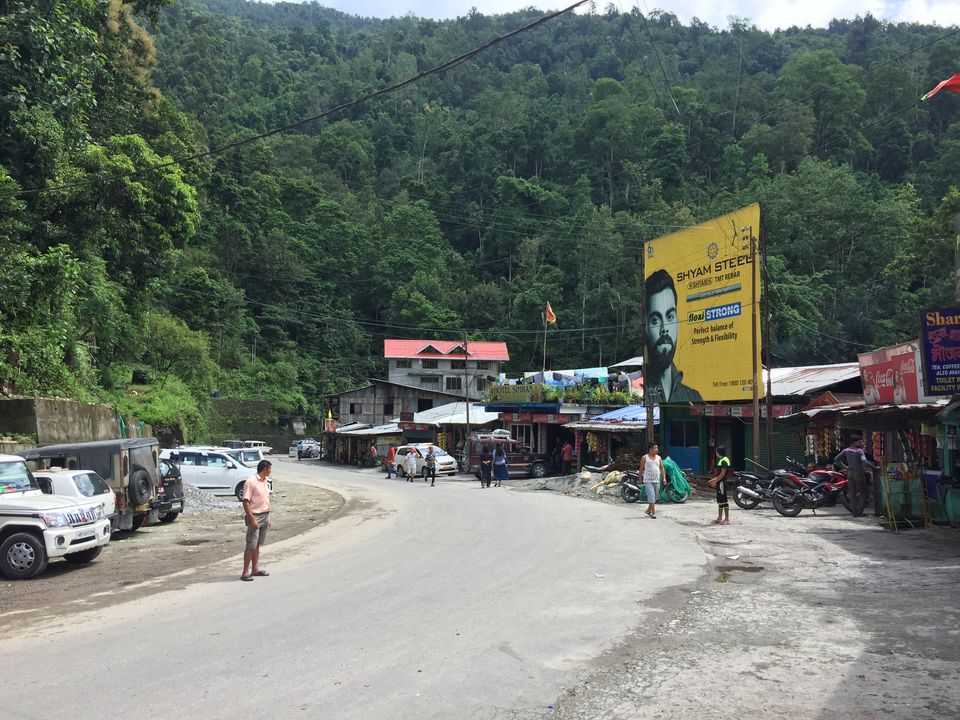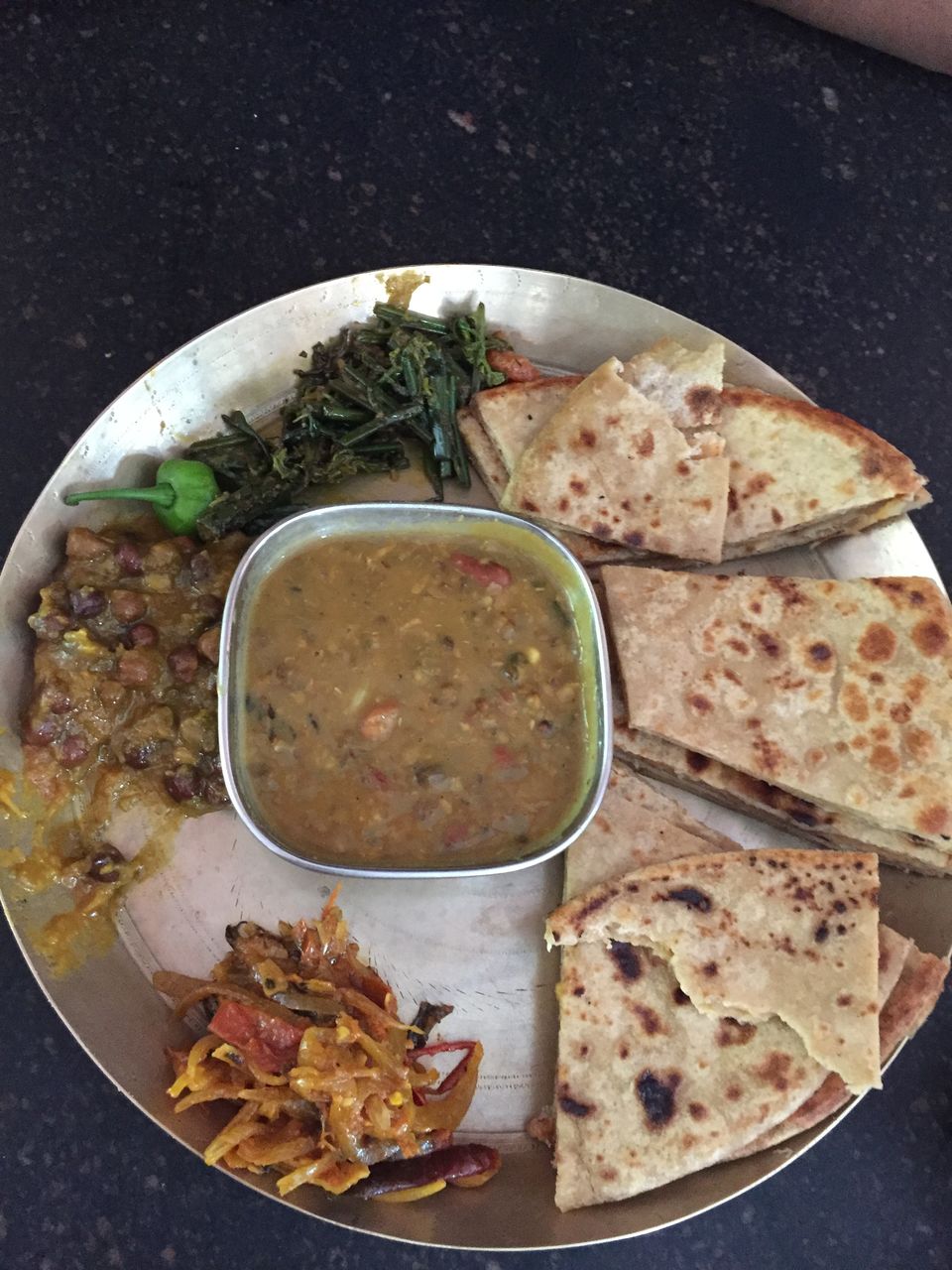 Never expected the quantity was so high and price was so less. After having a proper food we still have to travel more 2hrs or more than that. Due to landslide we had to travel slowly and follow the traffic rules.
Finally we reached Gangtok at 13:00, it was refreshing as temperature was low and it's so cool.
So we didn't do our bookings in advance it was then and there.
So we booked our stay through AirBnb. Which was a wonderful stay at Chandmari. Our host gave us the information about the city tourist places to visit.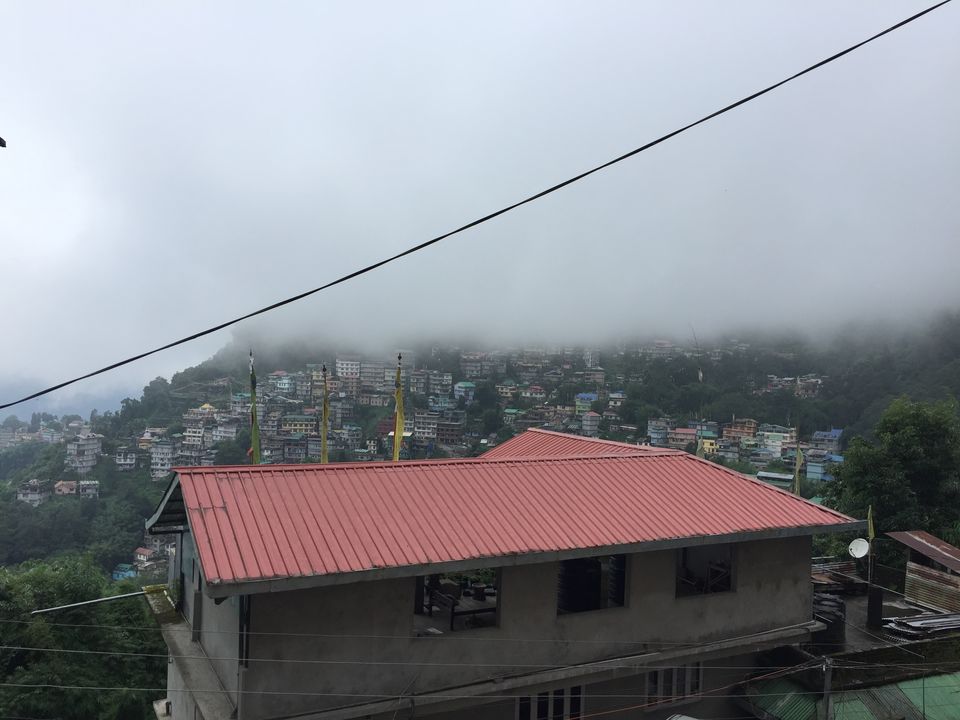 As you can the view of the city it so beautifully built on the hilly regions. So we got freshen up and headed back to the city to grab some food and drinks.
As tomorrow we need to leave for most awaited place, So we enquired for the bike and permits.
So let me tell you something, through backpackers group in Facebook I met a person Kiran he was so helpful that he came to meet us at night 19:00 to give information about the bike and the permits. Usually it's difficult to get permits directly for that a long procedure is there will discuss later. But we were lucky that Kiran helped arranging the permits and bikes for us. So we had dinner together and later we went to meet our bikes which is with Mr. Sam bro who is the owner of Yuksom Moto Tour and Treks is very kind person who himself arranged all the permits.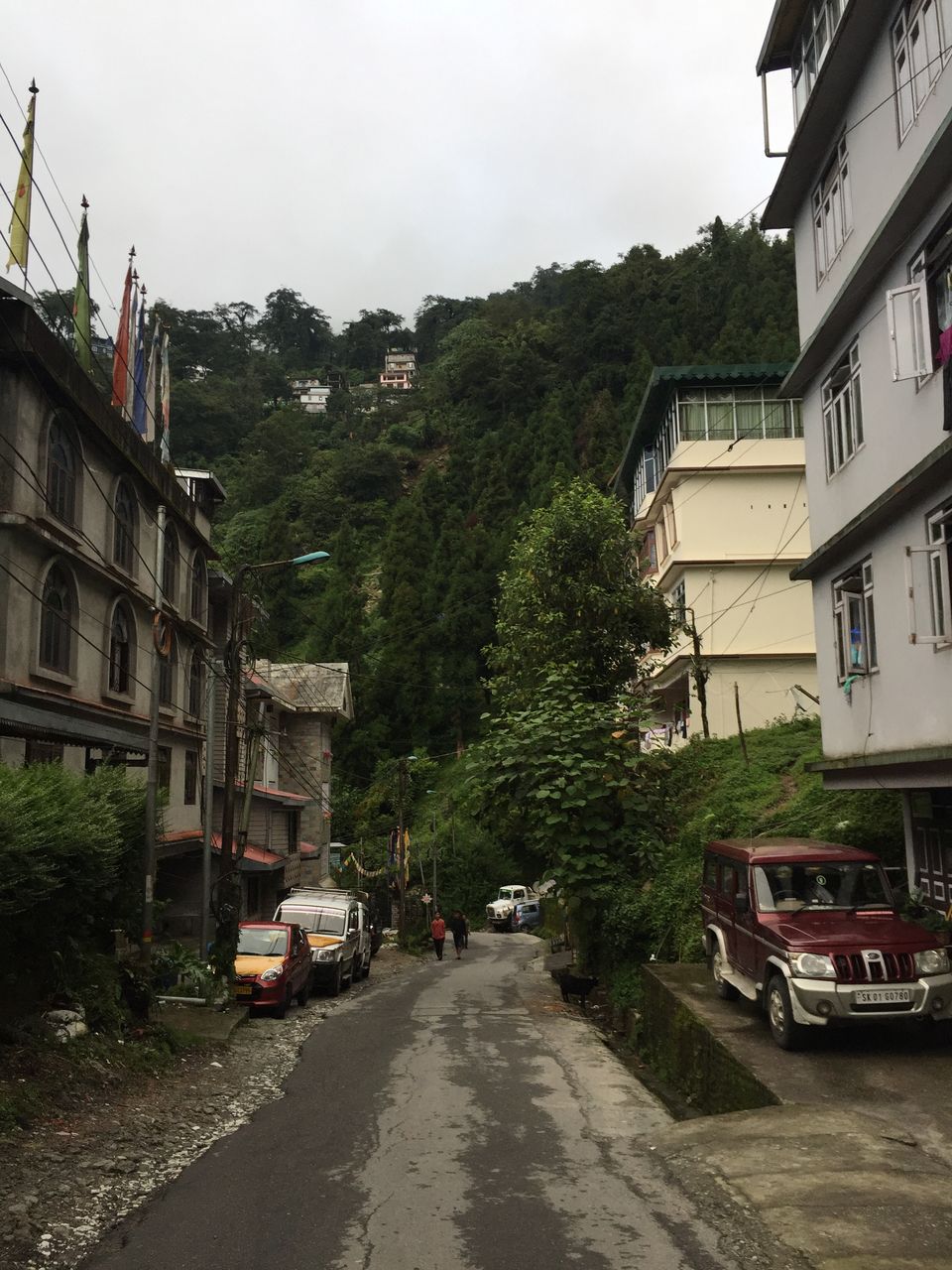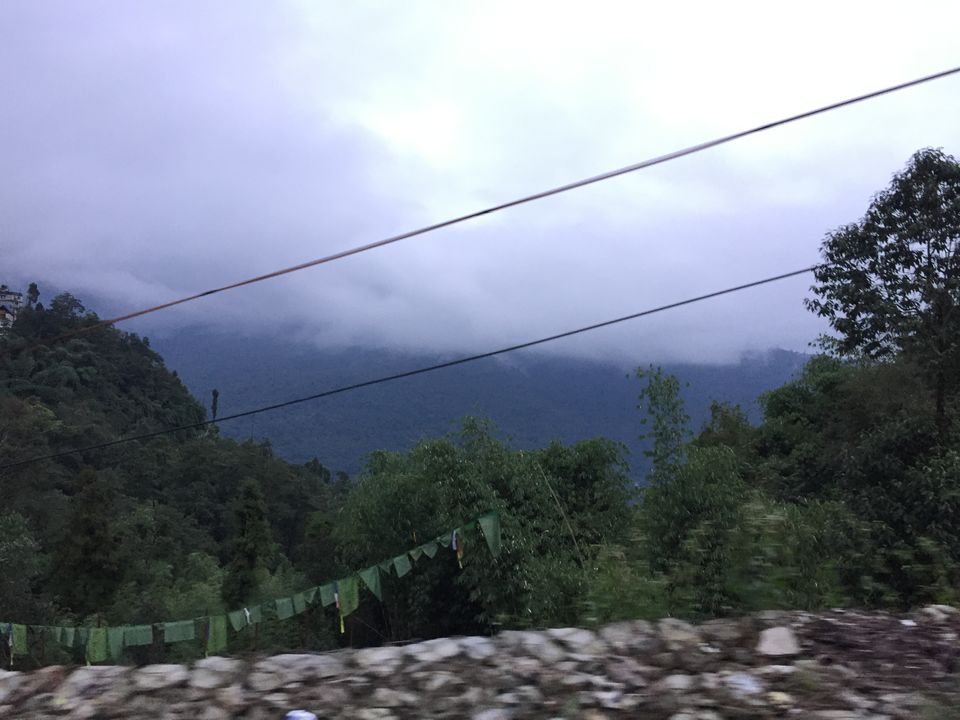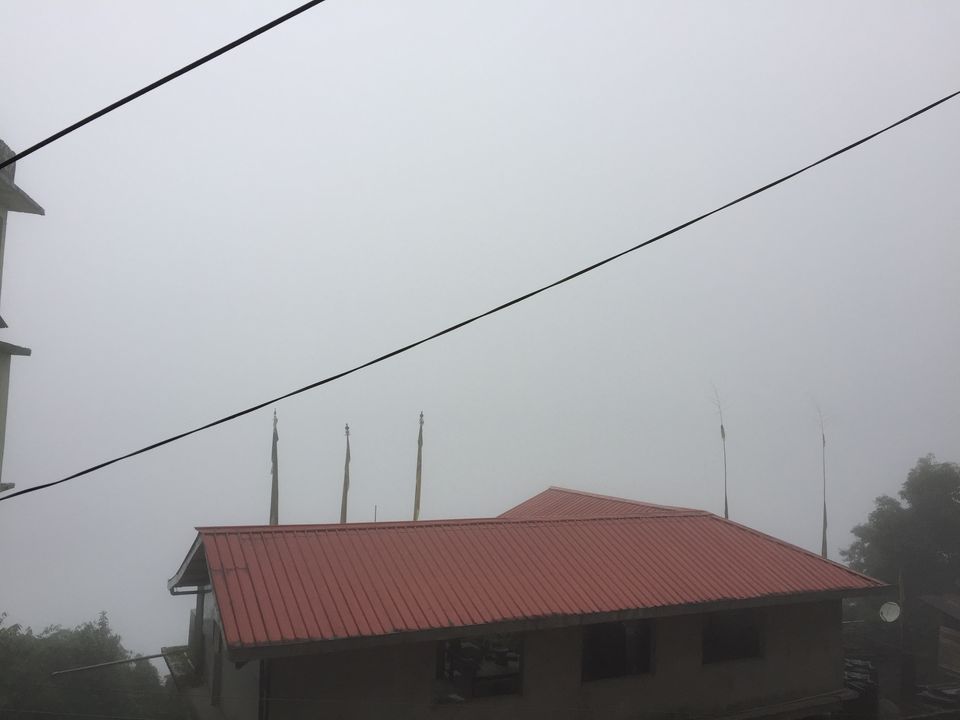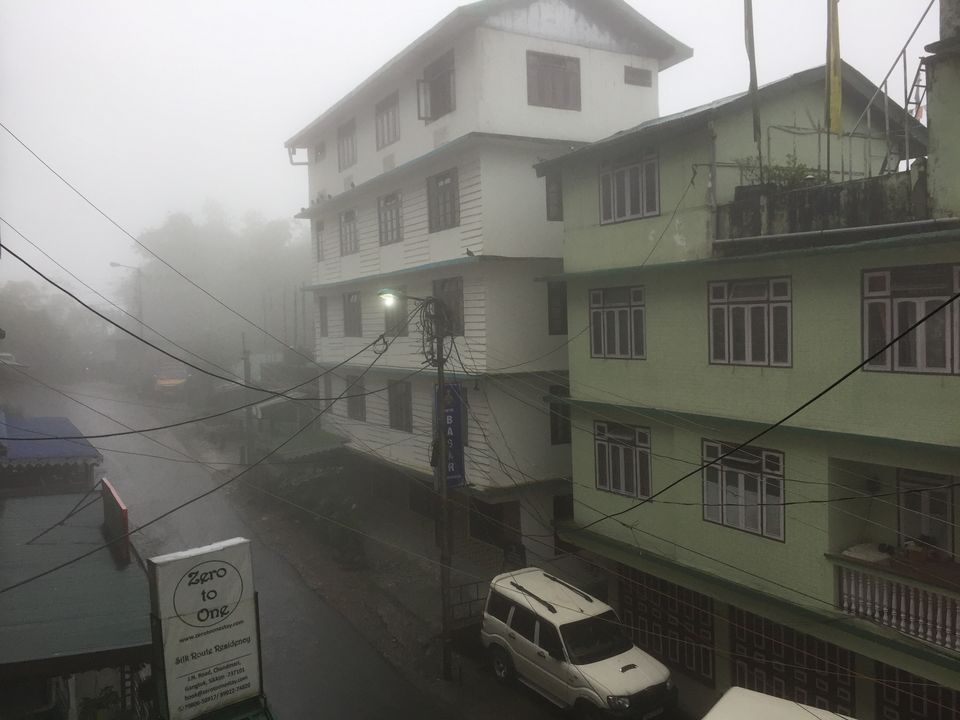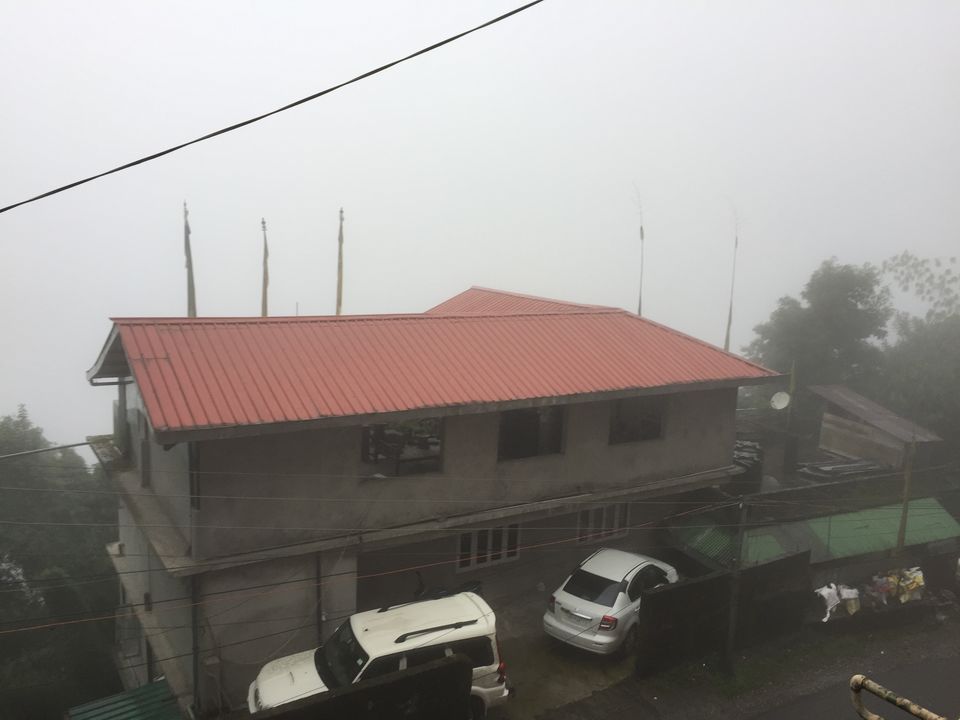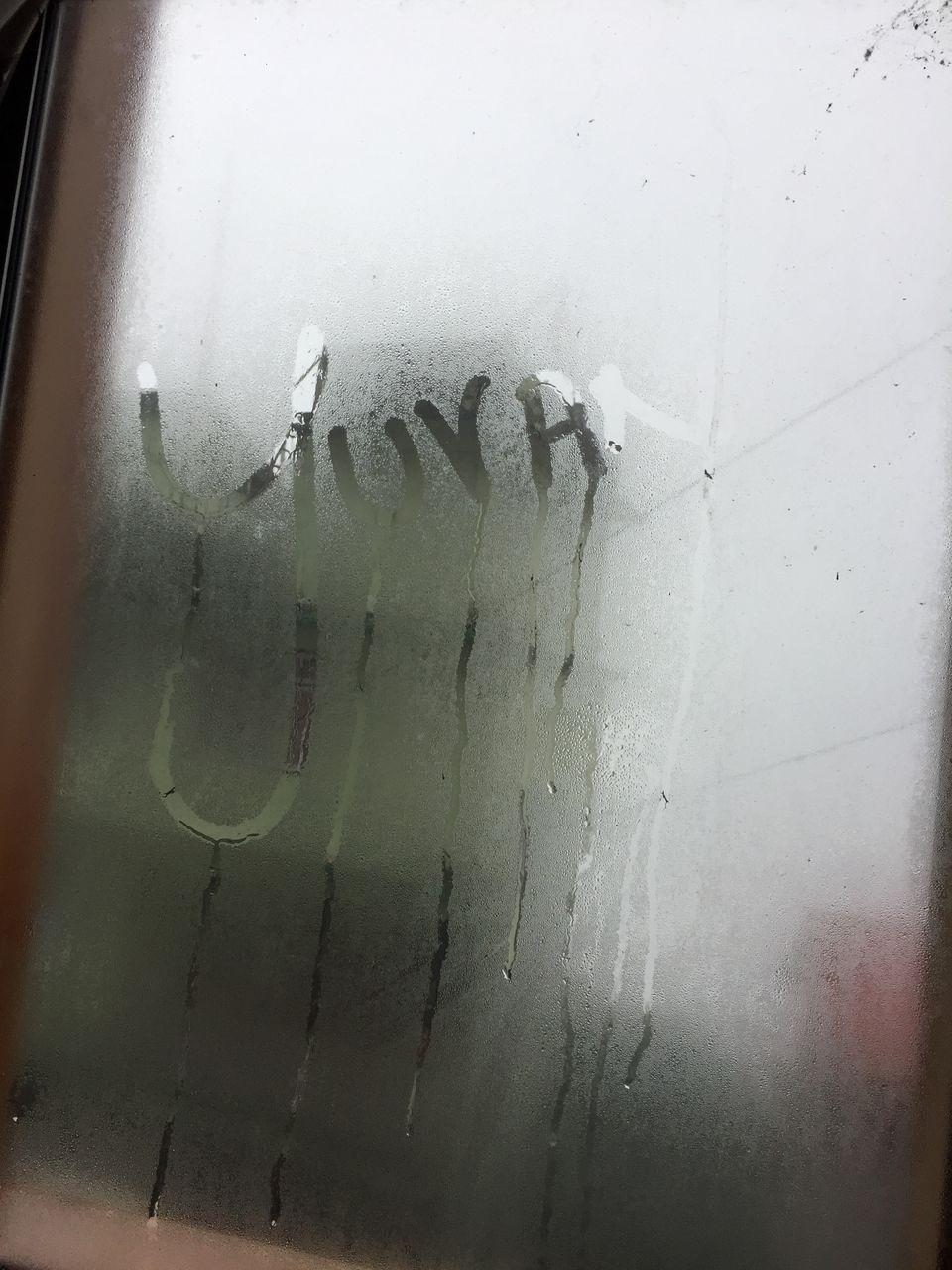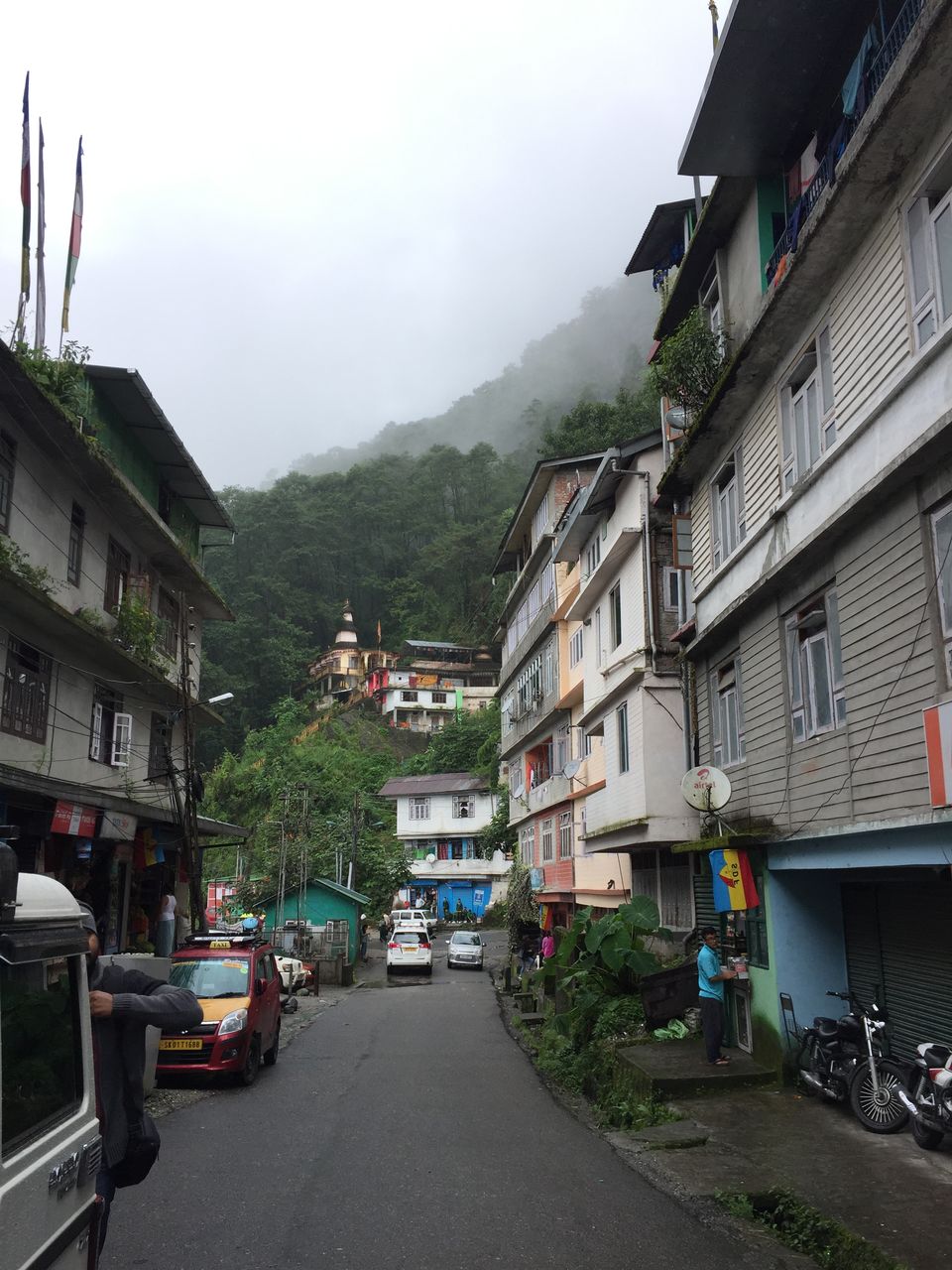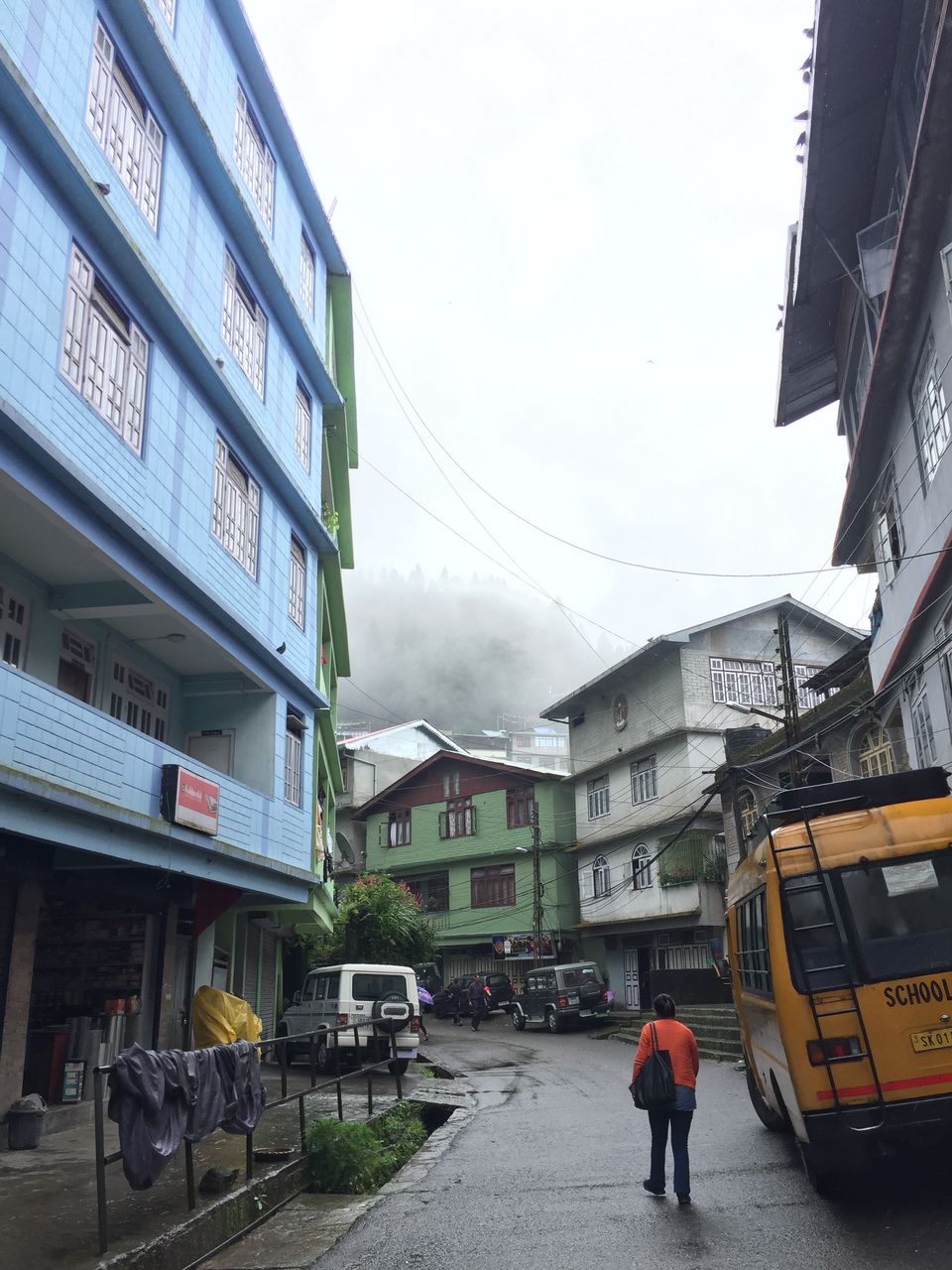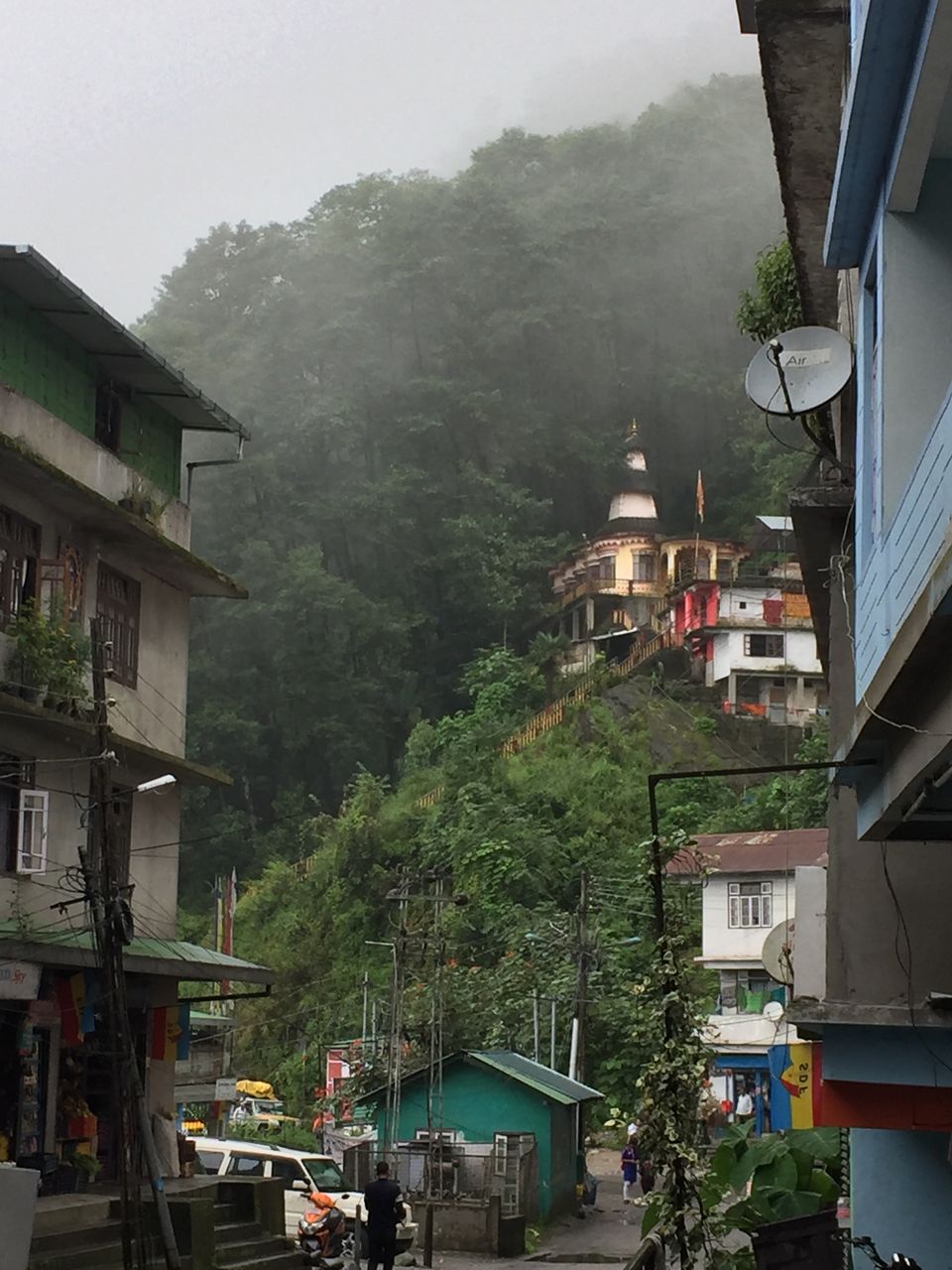 Next day i.e 7th Sep,'18 we started took the bikes and started towards ________ ? Guess in comment section below.
Till now our journey till Gangtok is this.
Later I'll tell about my exciting journey from Gangtok to best place ever.
Stay tuned for
Checkout Part II now
Part III
Part IV
For all the latest updates of my travelling.
Follow me on Instagram @_travelwithyourself_
Follow my FB Page
Join my FB Group
Happy Blogging.
Frequent searches leading to this page:-
gangtok package price, gangtok to gurudongmar package, best gangtok tour package, weekend getaways from hyderabad