A group of yoga instructors, Ayurvedic masters and some of the country's best nutritionists at your service as your rejuvenate your body, mind and soul in the lap of nature feasting on handcrafted detox therapies.
Does that sound like heaven on earth to you? Then all the following wellness and yoga retreats in India are your gateway to heaven. Situated in beautiful and pristine locations around the country, these yoga retreats in India can be found at the foothills of the Himalayas, by a lake in Kerala and amidst the jungles of Goa. Though each retreat on the list has a unique character, their common purpose is to help you transform your mind and body.
The word atmantan combines three words and aspects of life: atma (soul), mana (mind) and tann (body). The team at Atmantan, which includes a diverse mix of specialists such as Ayurveda doctors, fitness trainers, pranic healers, yoga teachers, massage therapists and even acupressurists, ensures that every bit of your spirit is pampered here.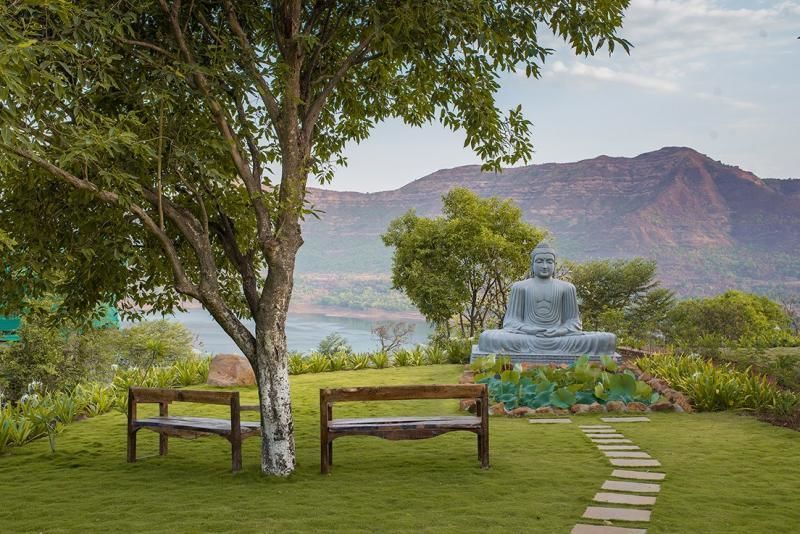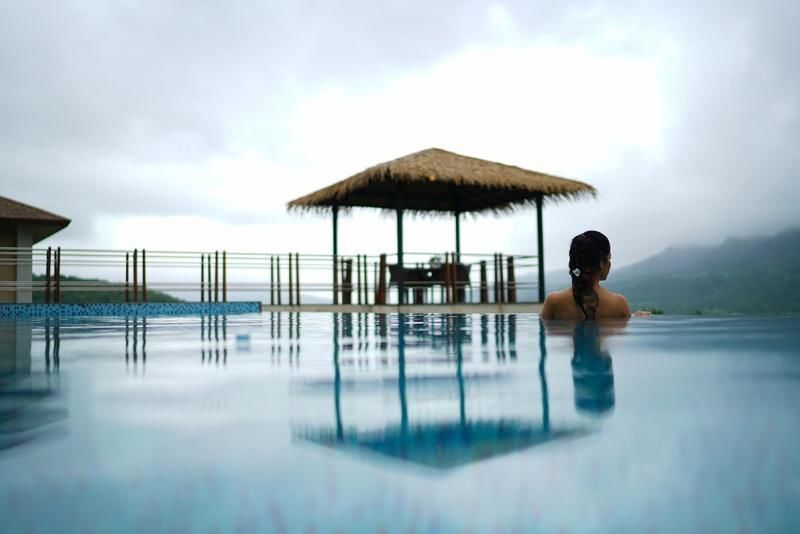 Where: Atmantan Wellness Resort, Mulshi, Pune, Maharashtra; Phone: +91 20 6676 6666
Treatments offered: The Atmantan Wellness Resort offers packages that focus on different aspects of wholesome living. The duration of each package varies according to the treatments; the longest treatment can last upto 28 days. 'Atmantan Living' focuses on rejuvenating and promoting wholesome living; the 'Master Cleanse' promises a complete detoxification of the entire body and mind; 'Weight Balance' deals with weight management.
Price per night: Atmantan Wellness Resort offers a minimum stay of three-nights. The resort offer four types of accommodations and all cost differently for a three-night stay: Asoka (₹1,12,500), Arjuna (₹1,12,500), Acacia (₹1,39,500) and Mango Tree Villa (₹2,47,500).
The Shreyas Retreat in Bangalore is one of the most sought after wellness retreats in India as it relies on the principles of Ayurveda and yoga to provide holistic rejuvenation. At Shreyas, you get to experience life at an ashram (daily yoga, meditation sessions, chanting classes, gourmet vegetarian cuisine, a no-alcohol policy and community service) but in a luxurious environment.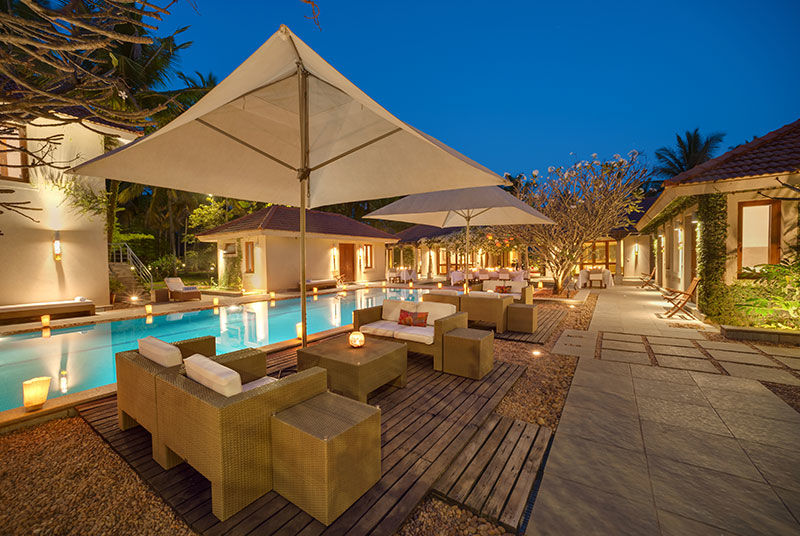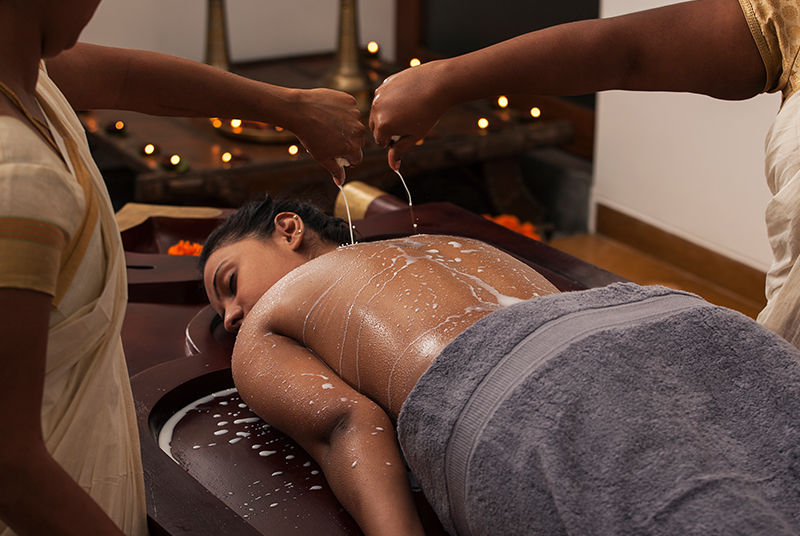 Where: Santoshima Farm, Gollahalli Gate, Nelamangala, Bengaluru, Karnataka; Phone: +91 99161 17773
Treatments offered: The Shreyas Retreat has several curated packages that focus on complete rejuvenation of the mind and body. The duration of each package varies according to the treatments; the longest treatment can last upto 28 days. 'Panchakarma' is a five-fold 'Ayurvedic rejuvenation therapy'; 'Silent Retreat' is a 7-day programme where you vow silence and take a step back, introspect, calm the mind; the 'Weight Management' package helps you embrace the Ayurvedic way to physical and mental fitness.
Price per night: The Shreyas Retreat offers three types of accommodation options and the rates include stay, meals, beverages, group yoga sessions and use of all facilities. The pool side cottage and garden tented cottage costs ₹24,776 per night for double occupancy and the three-bedroom cottage (two double rooms and a single room, with ensuite baths and a large living room that accommodates five guests) costs ₹37,816 per night.
Ananda is an award-winning spa destination that has the right blend of luxury and nature surrounding it. One of the best spa resorts in India, Ananda is located on the 100-acre Maharaja Palace Estate in Tehri surrounded by sal forests and overlooking the Ganges river valley. The wellness goals through various spa therapies include detox, fitness, de-stressing, weight management and absolute rejuvenation.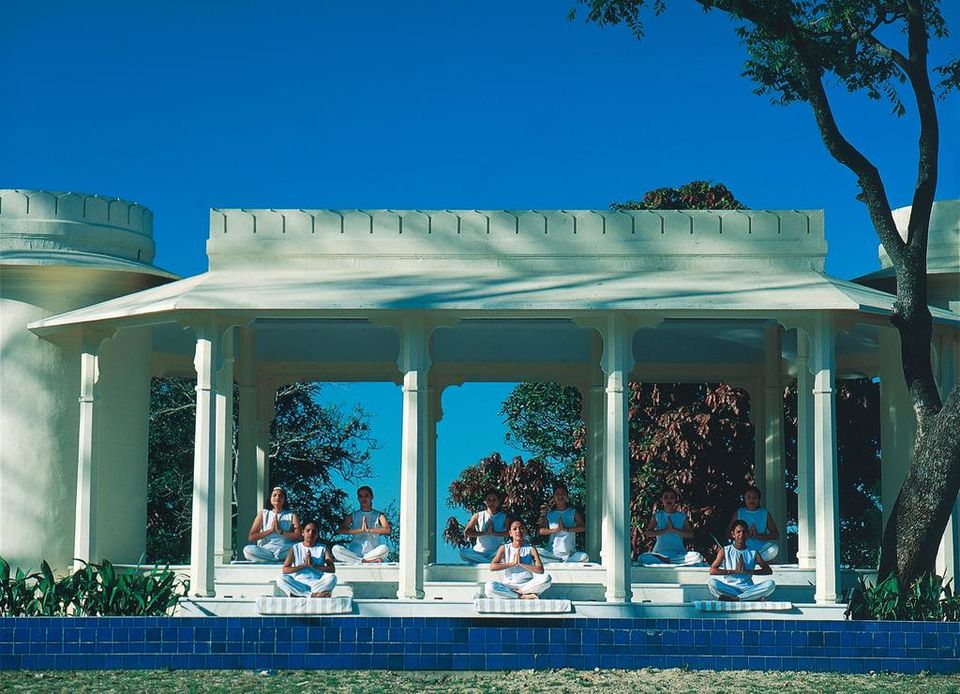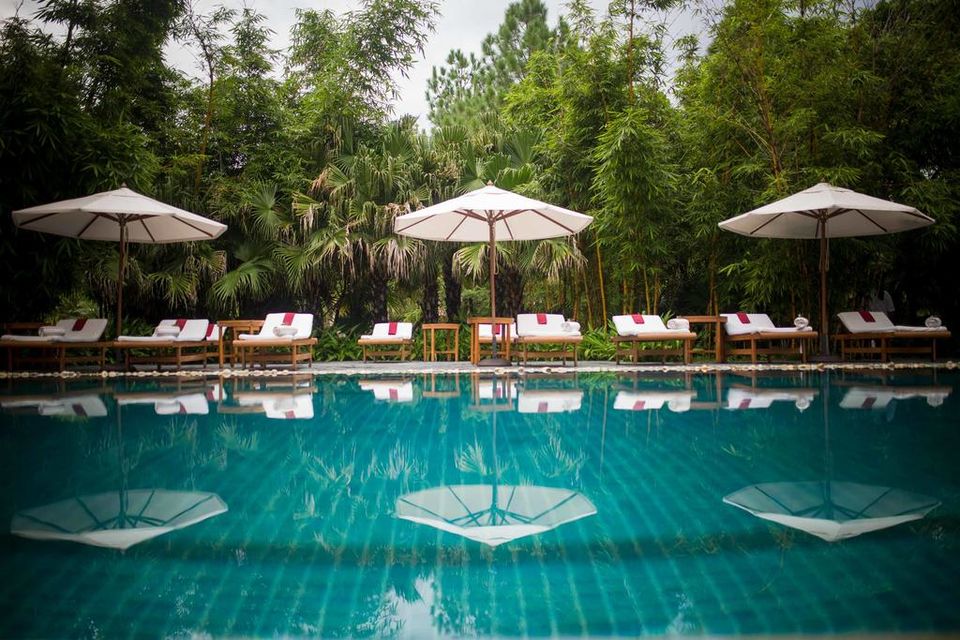 Where: The Palace Estate, Narendra Nagar Tehri - Garhwal, Narendra Nagar, Uttarakhand; Phone: +91 1378 227 500
Treatments offered: As one of the best wellness retreats in the world, Ananda is renowned for its wellness packages which start from five nights and can be extended to 21 nights. 'Detox' is a full-throttle detox programme; 'Yogic Detox' uses the different Hatha yogic cleansing techniques (Shatkriya) to detox in a natural and effective; 'Ayurvedic Rejuvenation' is designed to restore vitality of the body and to enhance the body's immunity through traditional Panchakarma treatments; 'Weight Management' is a coalition of detox therapies, personalised fitness program, yoga, meditation and diet for managing weight related issues.
Price per night: The entry level four-day programme, 'Detox Starter', costs ₹19,000 per person, per night. This rate excludes the accommodation charges which varies according to the room type: ₹12,000 per night for a Deluxe Garden view, ₹16,000 per night for a Deluxe Valley View and Rs 70,000 per night for a villa with a private pool.
Planted on a private beach next to a lagoon, SwaSwara (swa in Sanskrit means "the self", and swara refers to sound) is the most picturesque wellness retreat in India. The eco-resort offers an array of therapeutic and Ayurvedic treatments and facilities. From a private yoga teacher and naturopathy spa, to art therapy and meditation centres, all the services at SwaSwara are included in the package you select. The purpose of SwaSwara is to introduce its visitors to a lifestyle closer to nature in all its essence.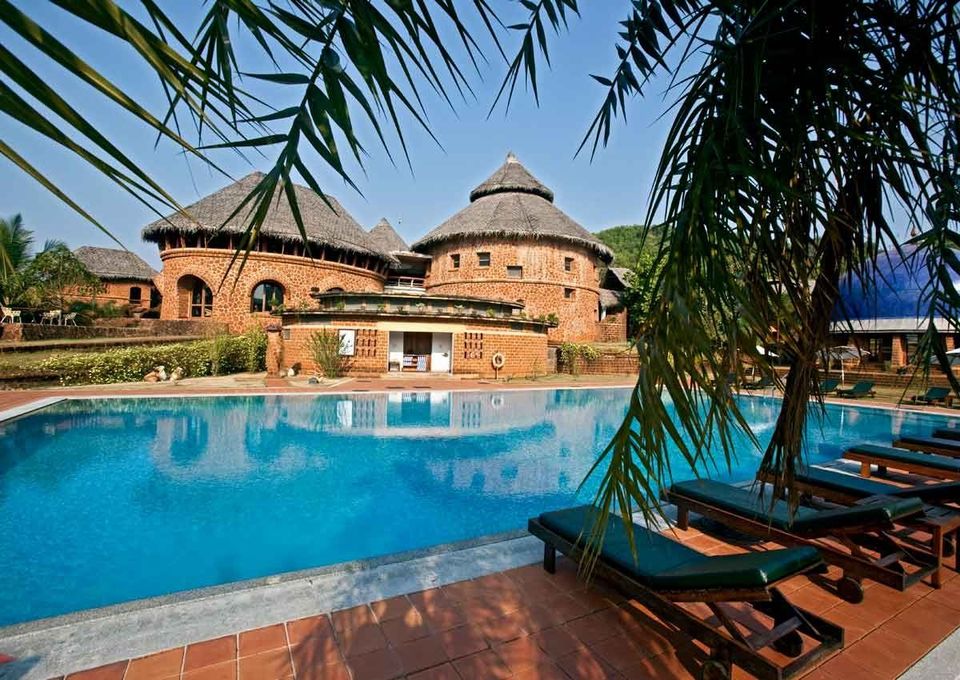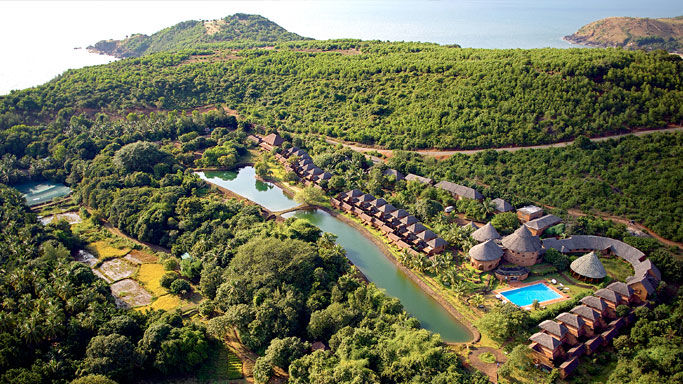 Where: Donibhai, Om Beach Rd, Gokarna, Karnataka; Phone: +91 484 286 4711
Treatments offered: The wellness treatments and packages at SwaSwara are inspired from the ancient practises of naturopathy and aspire to hit the reset button on your mind and body. 'Swa Wellbeing' is a holistic program that includes therapeutic massages, group and private yoga sessions, meditation, art therapy, nature trails, interactive cooking and healthy gourmet cuisine; 'SwaSwara Prana Ayurveda' is designed to restore body vitality with programs that include purifying therapies, daily guided group yoga and meditation sessions and a Dosha-specific diet.
Price per night: The minimum stay required at SwaSwara is seven nights. This can be increased based on the package you select. A seven-day all inclusive package will cost you approximately ₹1,23,000.
Vana Malsi Estate, opened back in 2014, has managed to climb the ranks of top-rated wellness retreats in India in just a few years. Vana is unlike other popular wellness resorts as it handcrafts packages and treatments for each guest according to their needs. From weight management to de-stressing therapies, Vana relies on Ayurveda and hydraulic therapies to ensure a greater personal well-being of its visitors.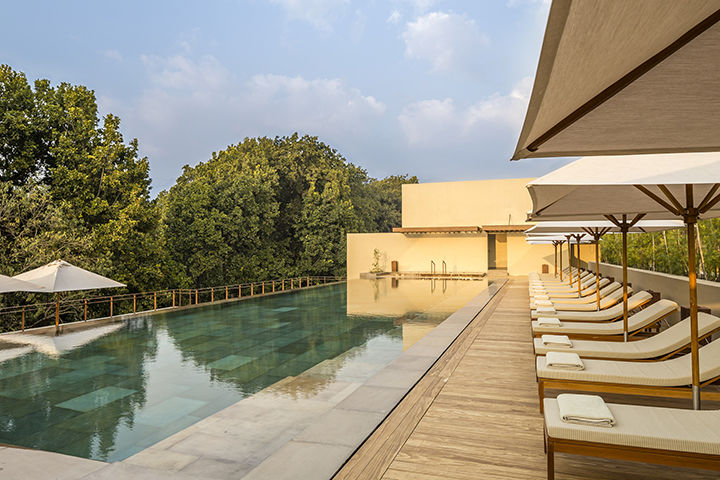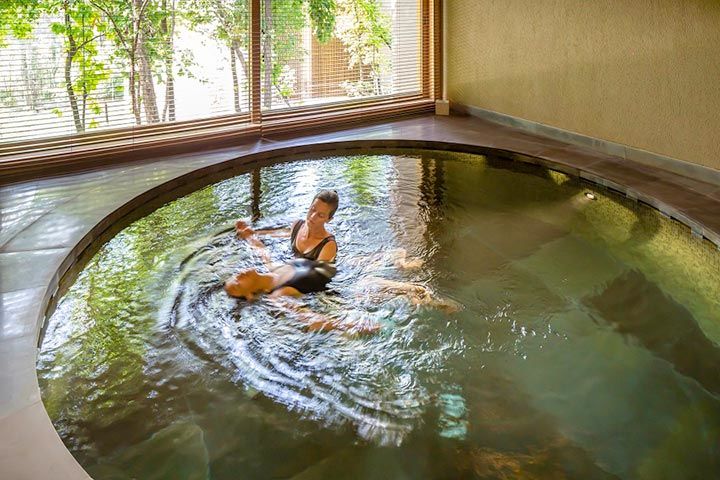 Where: Vana, Mussoorie Road, Dehradun, Uttarakhand; Phone: +91 135 391 1111
Treatments offered: A personalised wellness itinerary is crafted for each guest upon arrival based on their objectives. To ensure effectiveness of the retreats, Vana offers a minimum stay of seven nights (this can alter as per the objectives of the guest).
Price per night: A seven-night personalised wellness programme will cost ₹2,25,000 per person. This price includes flights, transfers, wellness consultations and daily spa treatments as per the programme.
Detox by the beach at Ashiyana Yoga Resort in Mandrem, an eco-friendly organic yoga retreat in India. The wellness resort offers programmes surrounding different schools of yoga and combine it with therapeutic spa sessions that ensure a complete detoxification of your body and mind.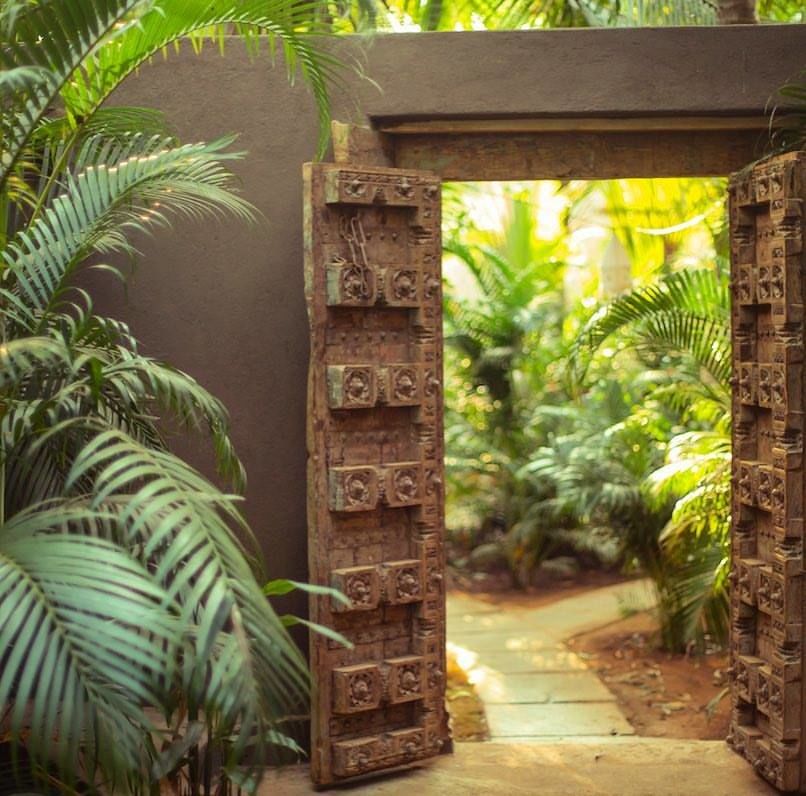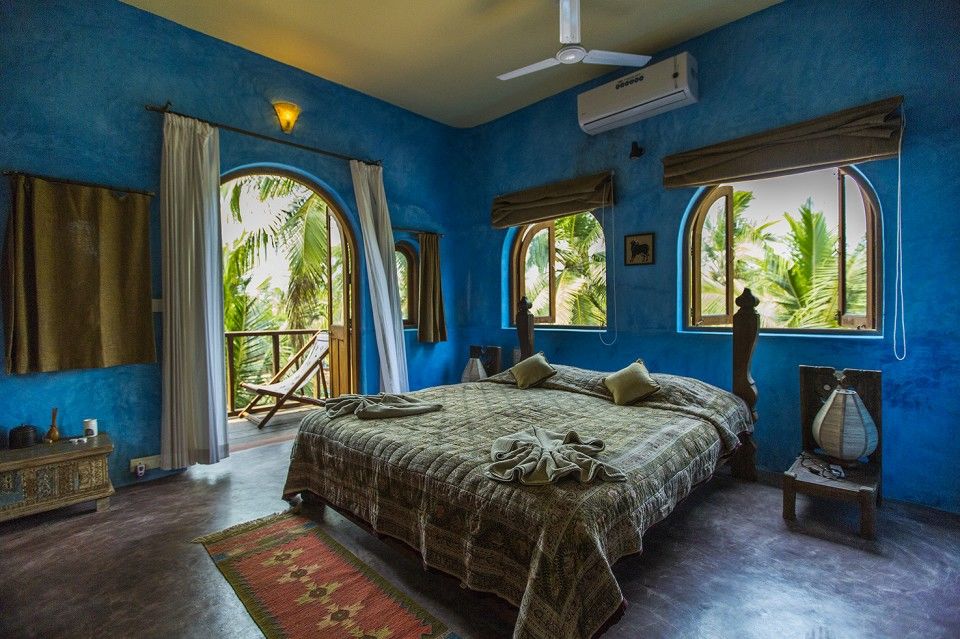 Where: Junas Waddo, Mandrem, Goa; Phone: +91 98504 01714
Treatments offered: The 'Holistic Yoga Therapy' involves personal sessions with a yoga instructor throughout the stay; the 'Ashiyana Elixir Programme' builds on the 'Holistic Yoga Therapy' by adding teachings of pranayama and meditation; if you wish you detox your mind then take the 'Urban Antidote Rejuvenation Retreat' .
Price per night: Rates at Ashiyana vary from budget beach huts (approx. ₹1200 a day) to luxurious beach-facing ecolodges and riverside cottages. The rates include buffet meals, drop-in yoga class and other creative activities at Ashiyana. The wellness retreats such as Special Detox and Rejuvenation Retreat start from approx. ₹40,000 (excluding accommodation cost).
Combining the best of modern luxuries with ancient ayurvedic techniques, Carnoustie Ayurveda & Wellness Resort is ideal for those who seek a revitalizing yet indulgent vacation. The nutritionists at Carnoustie are renowned for handcrafted ayurvedic diets and services.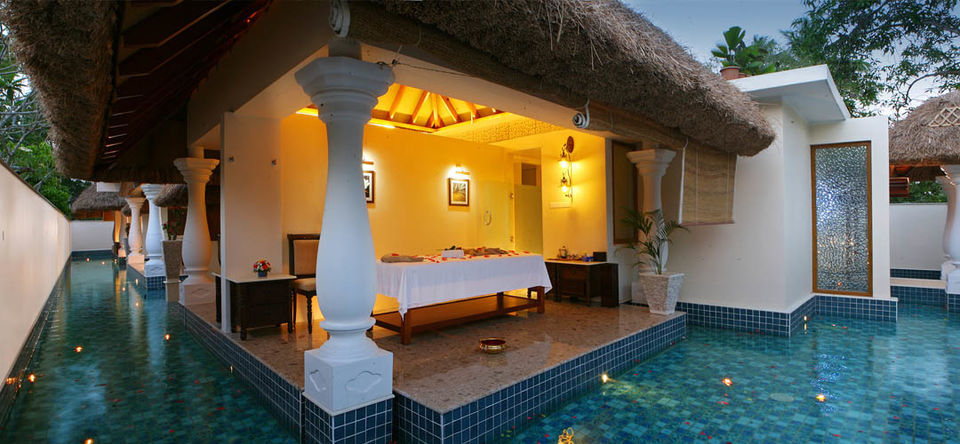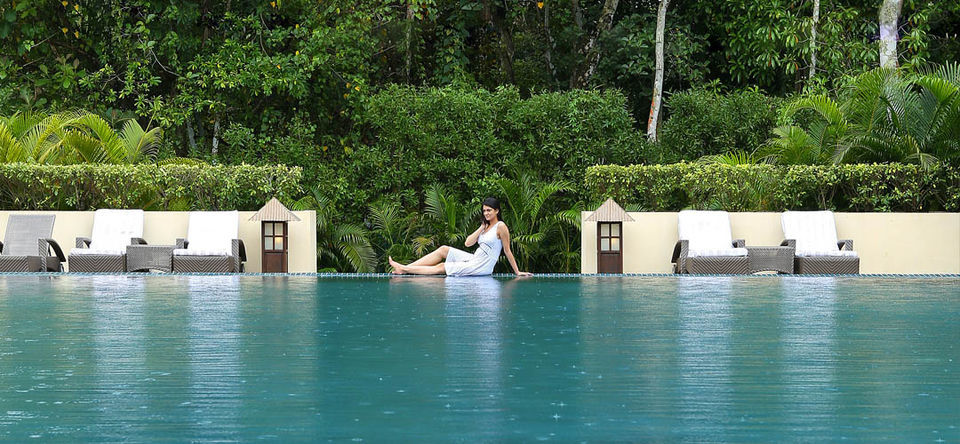 Where: Opp. Chennaveli Church, Mararikulam, Chennaveli, Chethy, State Highway 66, Perunneermangalam, Mararikkulam North, Kerala; Phone: +91 478 283 0402
Treatments offered: 'Panchkarma Detox' uses the five-step treatment ayurvedic to completely cleanse the mind and body of stress and toxins; 'Rejuvenation' is focused on keeping the body young and agile; 'Anti-ageing' involves result oriented treatments by integrating therapeutic marma, prana mantra marma, naturopathy, acupressure, ayurveda and yoga.
Price per night: Accommodation charges start around ₹20,000 per night. The minimum required stay at Carnoustie Ayurveda & Wellness Resort is of seven days, and the ayurvedic wellness packages start from ₹2,65,000 for a double.
Does travel help you rejuvenate? Share your most inspiring stories with the largest community of travellers in the world.