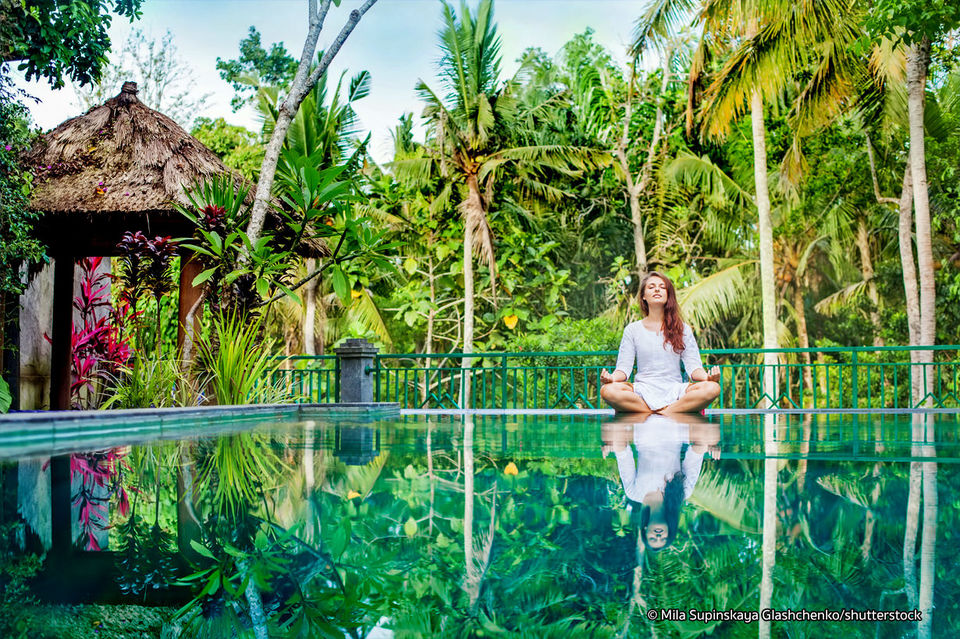 The rhythm of the life of a large metropolis leaves no time for relaxation and self-knowledge. Stress at work, endless traffic jams, gloomy gray sky above your head - this daily recurring scenario deprives the forces, life turns into a bleak routine. In the pursuit of success, a person tries to achieve the maximum result in any business, takes on an exorbitant burden of duties. Even when the goal is reached, there is chronic fatigue, and in the shower instead of joy often settles emptiness. How to find inner harmony and coping with stress?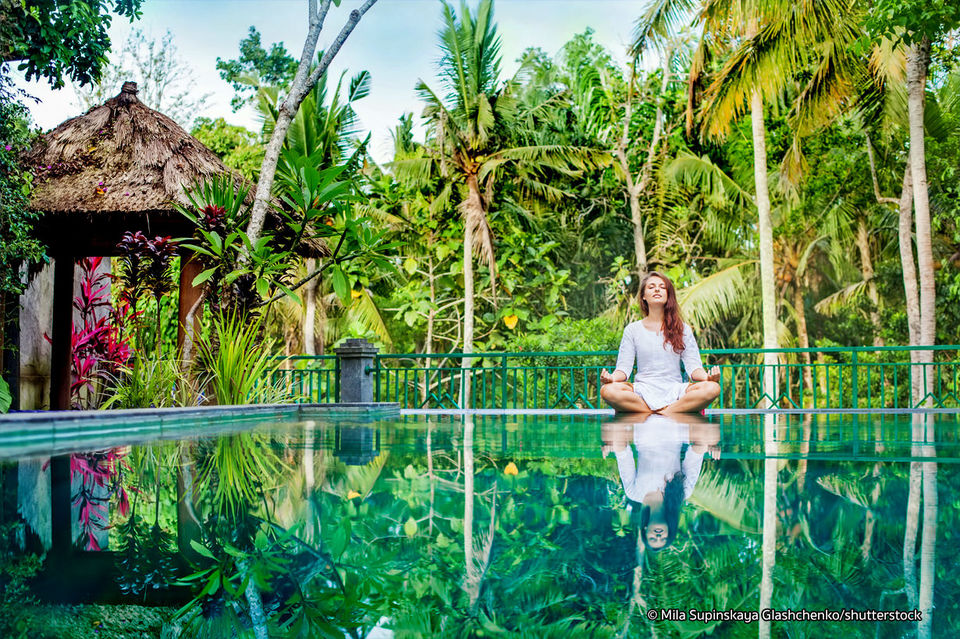 The solution to this problem can be a yoga tour in Bali. This proven method of finding peace of mind and inner peace of mind is becoming more and more popular among Russians every year. In addition to the popular strengthening of the body and the relaxation of the mind, yoga is the way to uncovering one's self, hidden deep within the body shell. Within each of us there is our own light source, ready to light and warm the world around us. It is important to remember that the state of happiness and peace can be found only by reaching agreement with your Soul.
The first step on the path to the present will be just going beyond the usual way of life. Changing the situation is always useful, and a yoga tour in Bali will successfully solve this problem. After the stuffiness and mud of the megalopolis, a warm tropical island will seem to be an ideal place for rest and relaxation. It only remains to supplement the stay there with effective yoga practices and fascinating excursions.
Yoga tours in Bali in March, April and May.
Why do we recommend relaxation for yoga tours in Bali, and not somewhere else? A small Indonesian island is considered to be an ideal place to relax. The special way of life of local residents is strikingly different from what our compatriots are used to. The slowness and absence of any fuss, sincere benevolence towards tourists - this is what allows you to fully enjoy your stay in this paradise.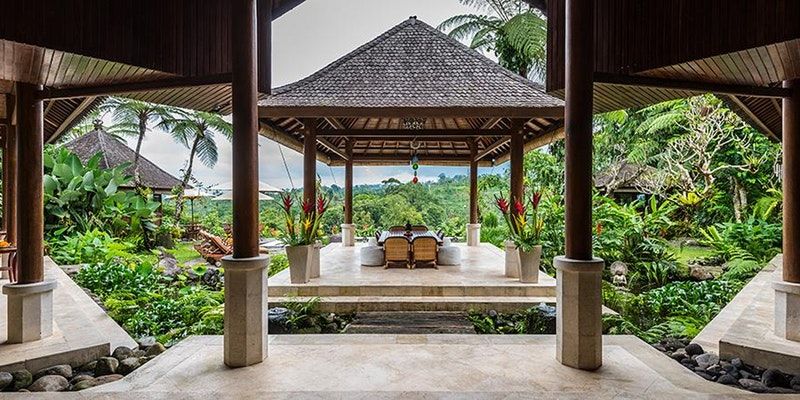 Spring is the perfect time for a yoga tour in Bali in 2018. You are waiting for a mild climate and optimal air temperature: in the range of 24 to 32 degrees Celsius. Thanks to infrequent rapid rains, the air will always be fresh, unlike the sweltering summer season. Numerous yoga tours in Bali in 2017 made the resort popular and collected a large number of positive reviews of Russians.
Our yoga tours in Bali in 2018 have a number of valuable features:
- Only comfortable accommodation in double and single rooms;
- Delicious, high-quality and varied food (including vegan);
- A lot of interesting excursions, but without the "race", when there is no time to take a breath and appreciate the beauty;
- Only mini-groups in the amount of no more than 10 people;
- Several formats of yoga tours lasting from 1 to 2 weeks;
- Daily practices of bodily and spiritual perfection;
- Experienced Russian yoga teachers and tour guides who live on the island.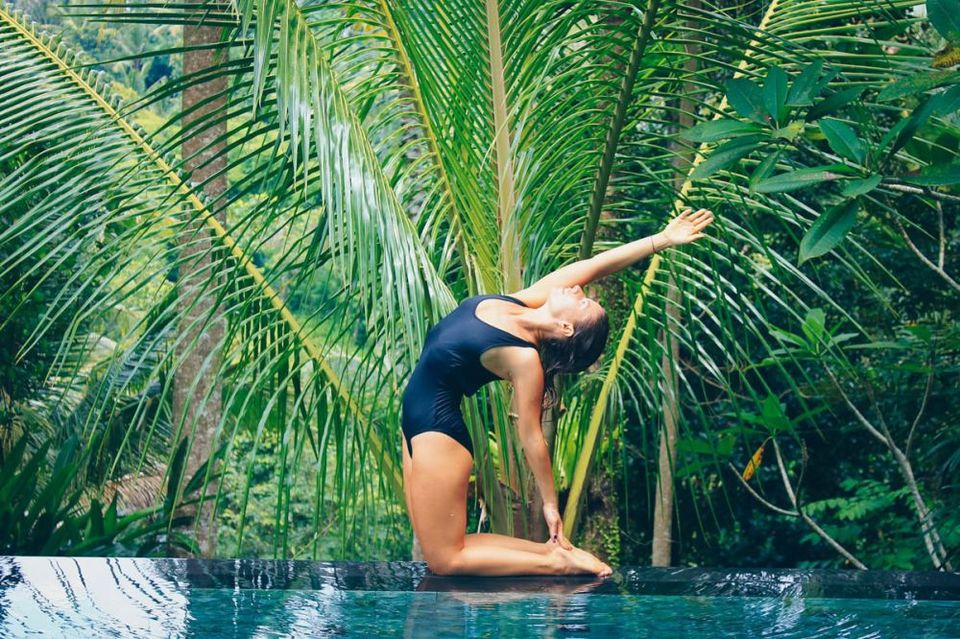 Surrounding you during our yoga tours in Bali, the atmosphere is perfect for contemplation, relaxation and leisurely relaxation. The combination of soft yoga practices, tropical fruits and a gentle sun will give a charge of positive energy and happiness.
Healing sources and ancient temples, master classes and lectures will alternate with a relaxing holiday on the beach and free time. Sunlight, a warm climate and the famous Balinese massage will be the perfect complement to a yoga tour in Bali. In addition, a large list of attractions for self-examination is provided.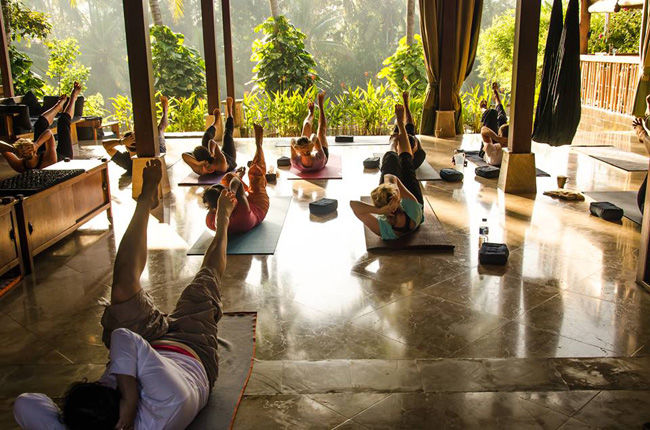 Yoga Teacher Training in Bali .
Yoga Nisarga is leading Yoga School in Bali for Yoga Teacher Training Course The practices of hatha yoga or kundalini yoga used in the yoga-tour in Bali will help not only to restore mental balance, but also to significantly improve health. The result of the training will be strengthening of the muscular corset, stretching all the muscle groups and eliminating the accumulated nervous tension. Such lessons will be useful to both experienced practitioners and beginners. Practices are held only in the morning or evening hours, and daytime is devoted to relaxation or visiting the sights of the island.

To see all the beauty of tropical nature and become a part of it, to feel your body anew and leave in the past anxieties, resentments and doubts - what could be better? The trip with us to the yoga tour in Bali will be especially useful to office staff, including those who do not have the experience of oriental practices: the effectiveness of the applied methods has long been proven. All the time you stay on the island you will be accompanied by our experienced Russian guide-instructor.
Detailed schedule of spring yoga tours in Bali (including for holidays on March 8 or May 1-9), their description and cost, as well as all other activities and retreats of the Club "Lotus Power" can be found here https://silalotosa.ru / tours .
Here you can leave an application for participation in the tour or ask a question to the organizers.
Also, meditation and useful Ayurvedic recipes are available to all - you can get them at the main menu item "Free bonuses".
Do not delay the quality rest for a long time, do not neglect your physical and emotional health - our yoga tours in Bali in March, April and May 2018 will help to realize your dreams of a fabulous vacation! )
Check Yoga TTC Course in Bali Details