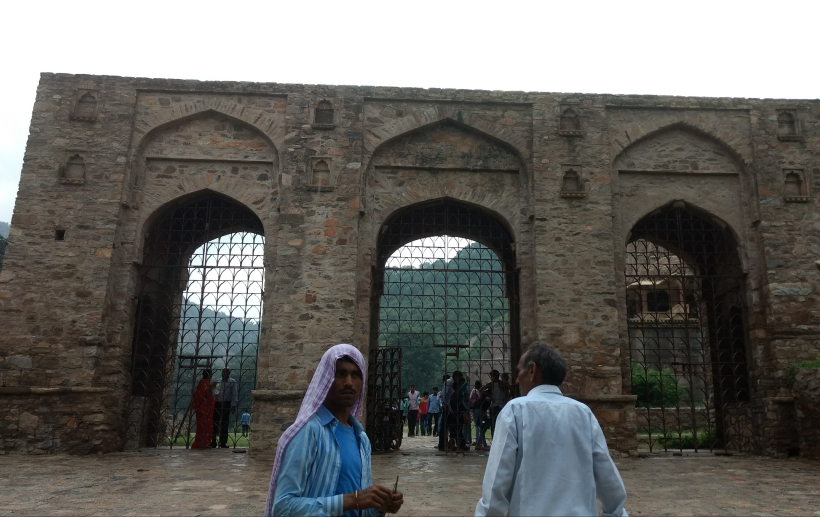 Nature has played its part in enhancing the beauty of Bhangarh Fort. All bounded by greenery and lush mountains, the Fort presents a perfect example of the true picturesque landscape. Here the bats and their creepy noise play the role in haunting the entire atmosphere. The old banyans and unmanaged flora depict the loneliness of the entire Bhangarh region.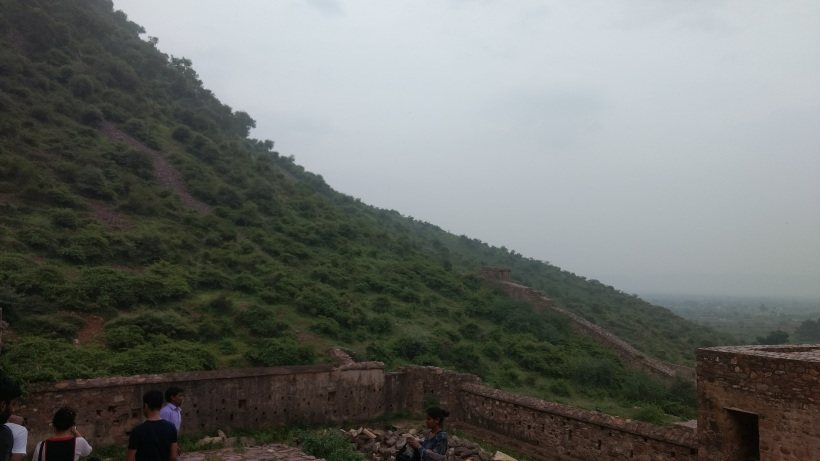 The way towards the abundant city of Bhangarh is all filled with those green never-ending terrains. My excursion to Bhangarh became more pleasurable due to the raindrops and pleasing weather. The roads were quite disturbing but exploring the old town should never be easy. The vibrant and simple lifestyles of locals can allure the heart of any traveler. The fluorescent coloured dupatta of ladies compliments the greenery there. Not completely developed, the region near Bhangarh town is still that true Indian village.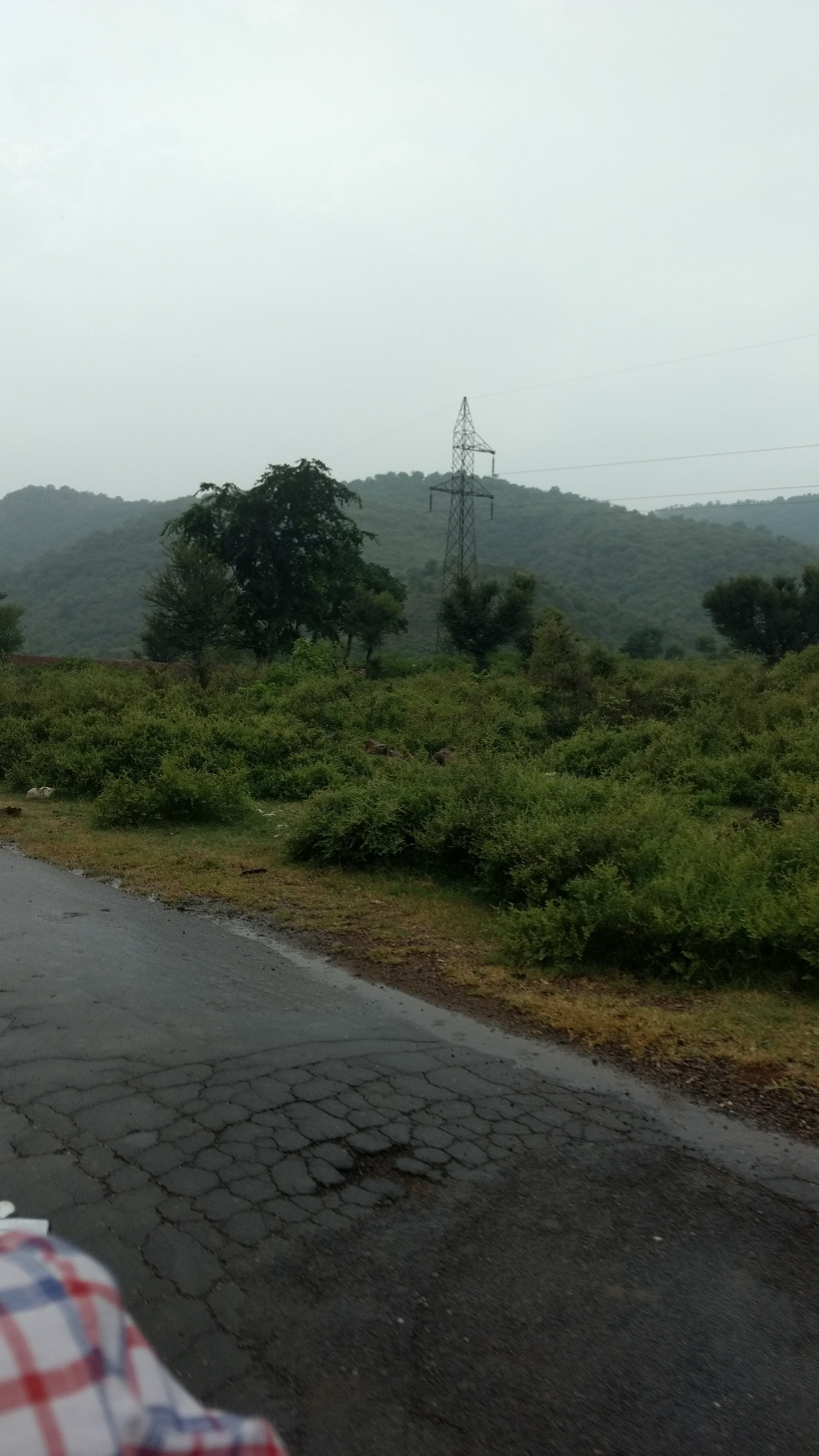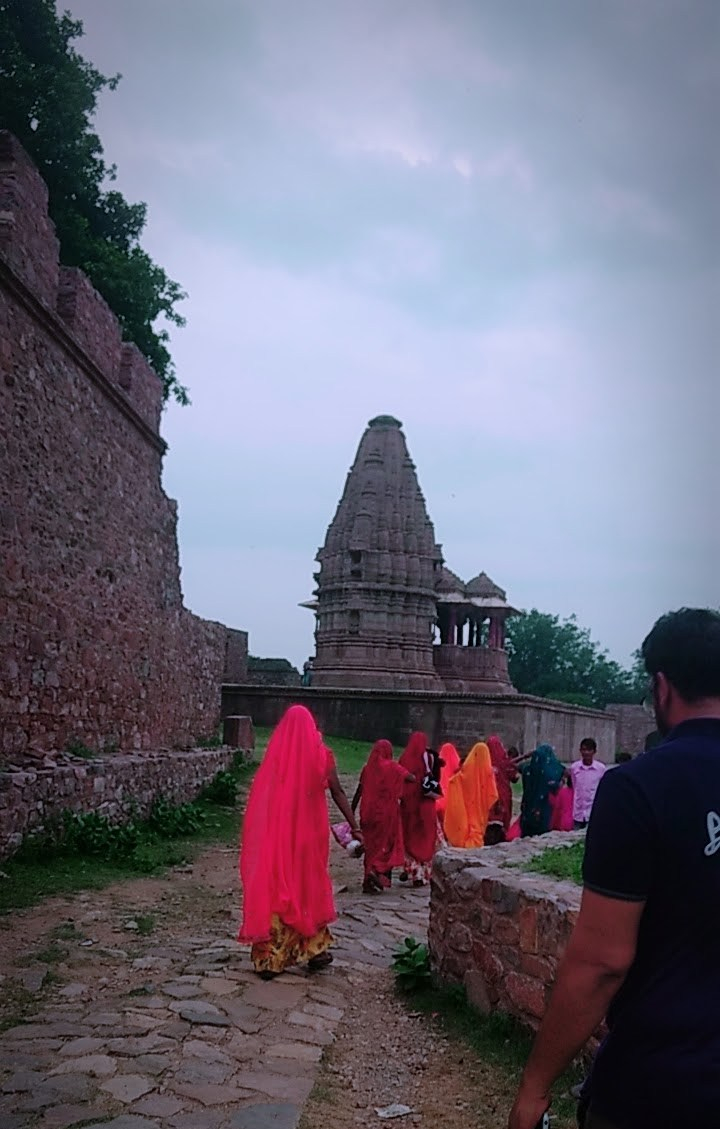 The moment I stepped inside the Fort, I could feel the silence the atmosphere had. That's what makes it different from the other historical monuments in India. A local guide accompanied us there, who narrated the entire story of Bhangarh Fort, "When the Fort was made, how the curse fell and what happened later!" Although no one from the localities has ever seen any paranormal creature, or feel the presence of a supernatural energy, the unknown creepy noises are enough to keep everyone away from the haunted Fort of Bhangarh.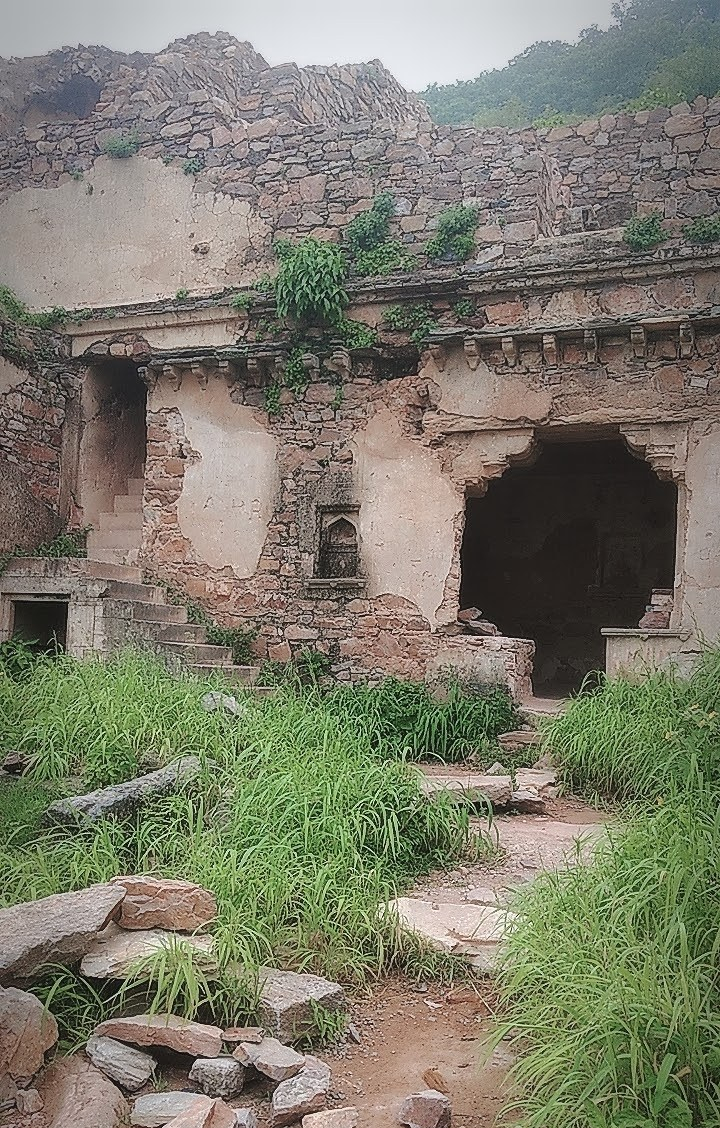 All ruined and destroyed, the entire Fort region has no roof. Now, this is because of the curse. The Fort has become the niche of bats, monkeys, and other animals that one can witness easily. The Fort smells strange and uneasy. The silence and isolation from the civilized region have made the entire Bhangarh region spooky and terrorizing. But something there is so engaging that I wanted to spend more time there.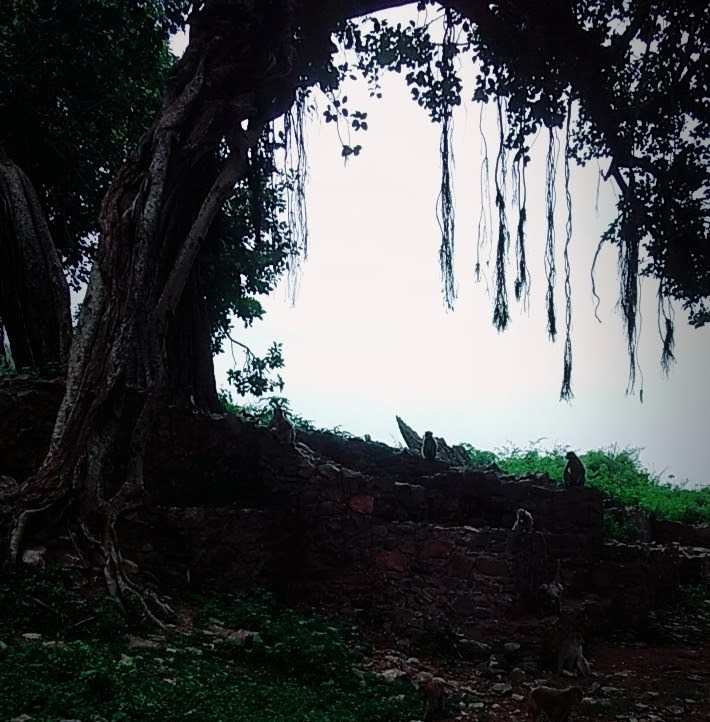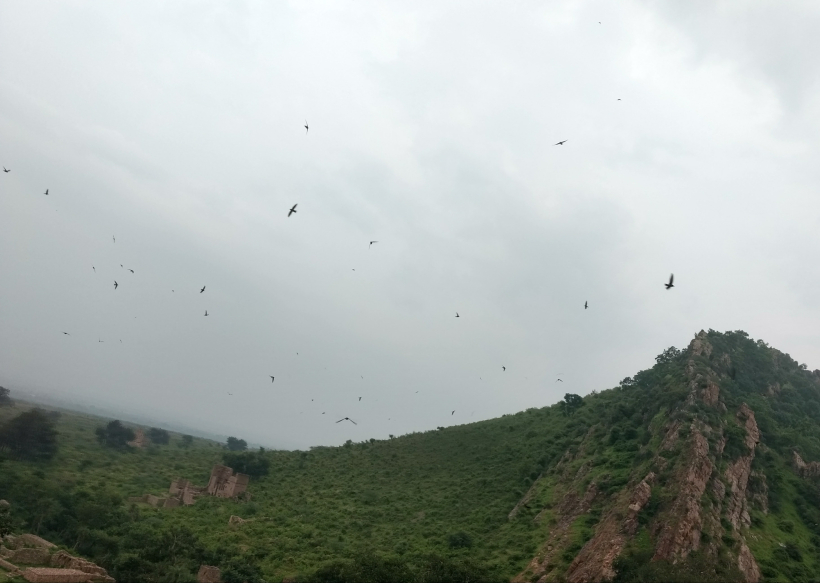 AboutbhangharhThere the silence speaks, reveals all the mysterious folklores associated with it. Exploring the darkness of Bhangarh Fort was so thrilling, that I couldn't resist myself from ignoring the crowd, isolating for my part and then confronting the calmness of the old, ruined so-called haunted yet the splendid monument.
Further moving to the area, the Bhangarh Fort region has many old beautifully designed Hanuman Temple, Gopinath Temple, Someshwar Temple, Keshav Rai Temple, Mangla Devi Temple, Ganesh Temple and Navin Temple. People there daily worship the God and Goddess, the sound of bhajans and villagers singing the arti was clearly audible.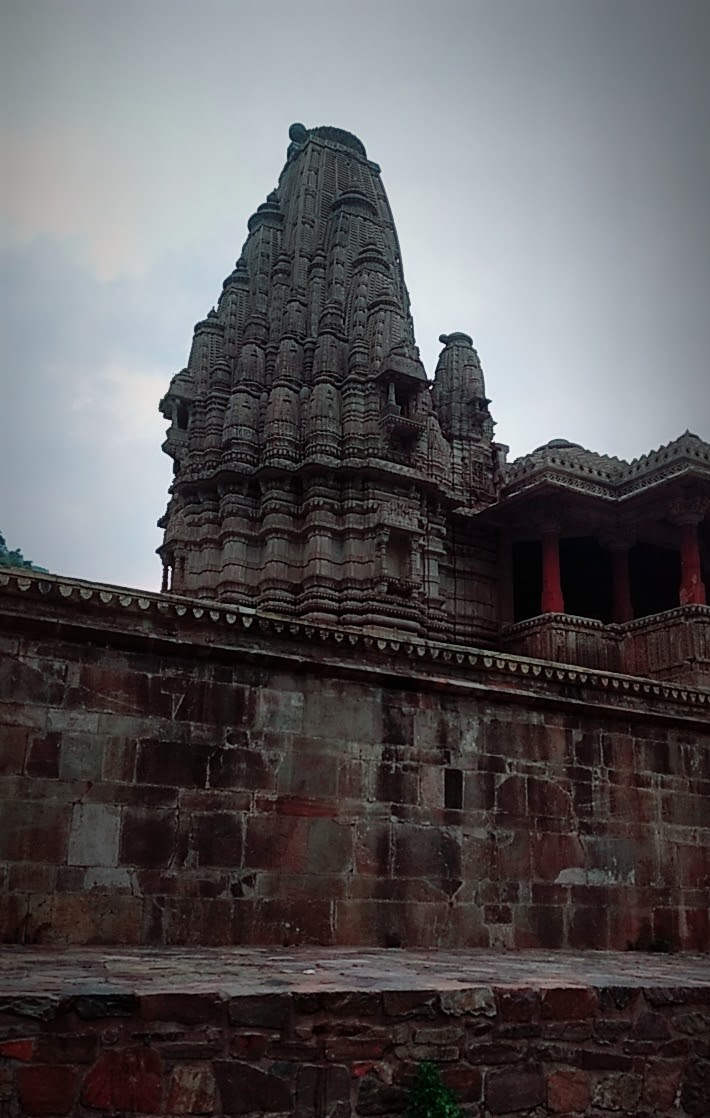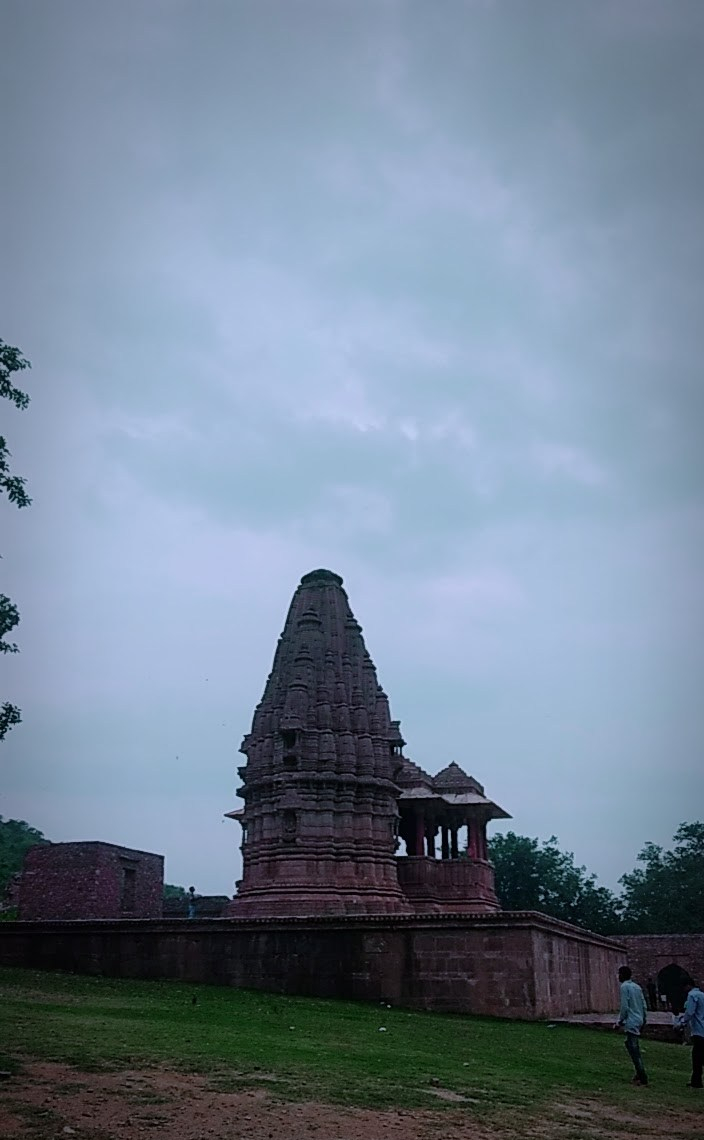 For me, the Fort was a scenic structure standing with all pride and grace. Presenting the architectural beauty of ancient culture, the Bhanghar Fort in India is the most tranquil legend living today. Despite the legends of Bhangharh Fort, travelers come here not just to feel the presence of unusual energy, but someone like me, who are more interested in bringing out the beauty from the destroyed fossil of history.