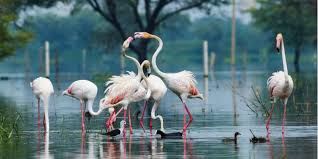 Bharatpur Bird Sanctuary in Bharatpur, Rajasthan, India is a famous avifauna sanctuary that hosts thousands of birds, especially during the winter season. Over 230 species of birds are known to be resident. It is also a major tourist centre with scores of ornithologists arriving here in the hibernal season. It was declared a protected sanctuary in 1971. It is also a World Heritage Site.
Bharatpur Bird Sanctuary is a man-made and man-managed wetland and one of the national parks of India. The reserve protects Bharatpur from frequent floods, provides grazing grounds for village cattle, and earlier was primarily used as a waterfowl hunting ground. The 29 km2 (11 sq mi) reserve is locally known as Ghana, and is a mosaic of dry grasslands, woodlands, woodland swamps and wetlands. These diverse habitats are home to 366 bird species, 379 floral species, 50 species of fish, 13 species of snakes, 5 species of lizards, 7 amphibian species, 7 turtle species and a variety of other invertebrates.
Every year thousands of migratory waterfowl visit the park for wintering and breeding. The sanctuary is one of the richest bird areas in the world and is known for nesting of resident birds and visiting migratory birds including water birds. The rare Siberian cranes used to winter in this park but this central population is now extinct. According to founder of the World Wildlife Fund Peter Scott, Keoladeo National Park is one of the world's best bird areas
India's famous fauna sanctuary that sees thousands of rare and endangered birds come here during the winter season. Birds such as the Siberian Crane, Sambar, Chital, Nilgai, and Boar. It is one of the major places to visit near Pune and was declared as World Heritage Site by UNESCO thus making it a popular choice on the list of popular weekend getaways from Delhi.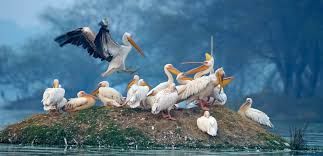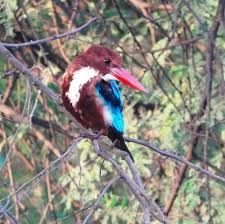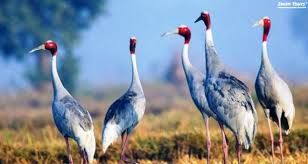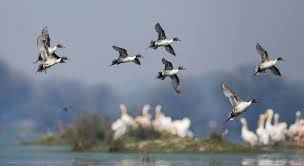 This sanctuary was created 250 years ago and was named after a Keoladeo, a Shiv temple. The park was a hunting ground for the Maharajas of Bharatpur and duck shoots were organised yearly in honour of the British viceroys. The bird sanctuary also offers a 10 Nights / 11 Days tour for travellers and tourists willing to visit it.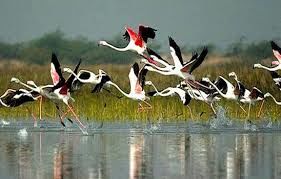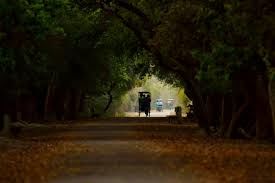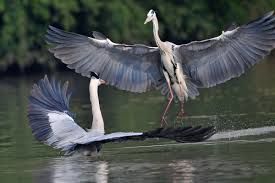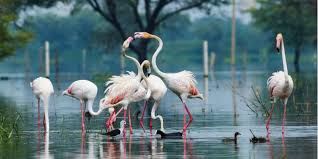 Distance From Delhi: 177 kilometres
Best Time To Visit: August-November or October- February for migrant birds.
Activities: Bird Watching and Nature Photography
How to Reach From Delhi:
-By Rail: Regular trains connect Bharatpur to Delhi
-By Air: The nearest airport is Agra which is located 56 kilometers from Bharatpur