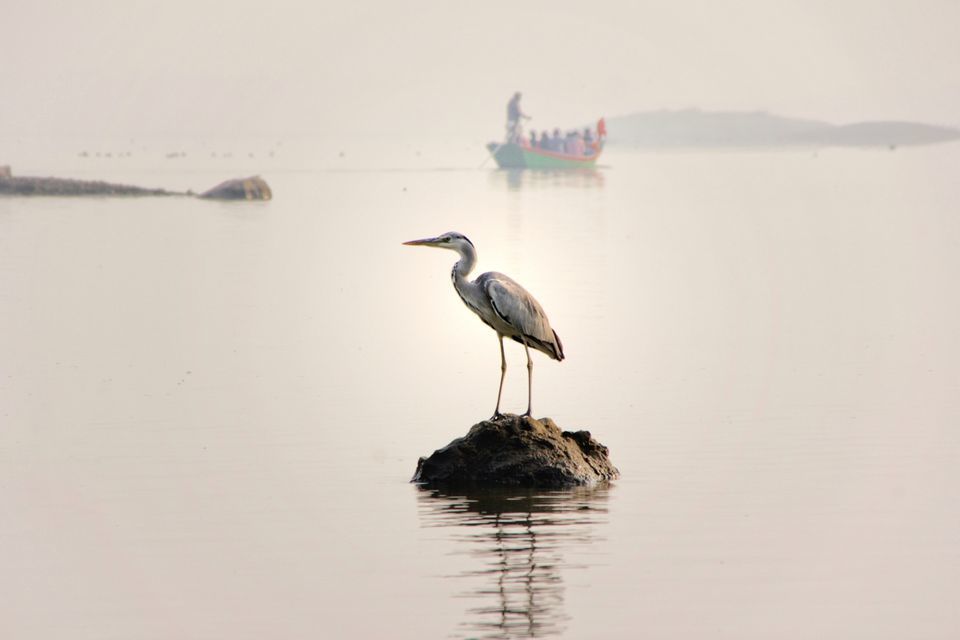 'Bhigwan bird sanctuary' located near Ujni dam backwater which is 105km from Pune. Bhigwan is famous spot for migratory birds. More than 230 species found there. The star attraction is the flamingos who arrive here on their annual visit between Dec to Jan. By Feb end they start their return journey in batches.
Recommending you to start the journey early morning before 5:00 am from Pune. It will take two hours by car to reach the place so that you can capture the cool sunrise photo shoot with birds.
Before moving to bird's watching spot, would like to recommend you to have heavy breakfast so that you can enjoy the time. ( Though I am endorsing any hotel but 'Jyoti Restaurant' will serve you authentic Maharashtrian breakfast which is on the service road at Bhigwan).
There is another one benefit to reach the Bhigwan to avoid the rush of people and enjoy the boat safari.

Once you reach at Bhigwan you will find that there are different spots for bird watching. You can pick anyone . After reaching spot you have to hire the boat which generally charge from Rs. 700 to 800 for one hour and for one boat (Not Person). Boat person will take you to specified spots where you can watch flamingos closely and take snaps. While going towards designated spots the boat driver will tell you all the information about the birds. (No Extra Guide fee).
Those who want to explore more can pick to other spots also. Likewise it will consume more than half day of yours.
For fish lovers, you can enjoy delicious fish(Chilapi- Name of fish) thali at Bhigwan.
After completion of morning session, those who wants to enjoy sunset photography can stay for a while and those who wants to come back to Pune, they can plant to visit the 'Siddhatek Ganesh Temple' which is on the way.
Here are some following photographs clicked at Bhigwan.