Journey to an unpredictably beautiful place marks you feel like astonishing, completely new experience and a compassionate to motivate and inspire you to go to there again and again to feel the every beauty of the location inch by inch with an extraordinary feelings and reminiscences to have them in life forever.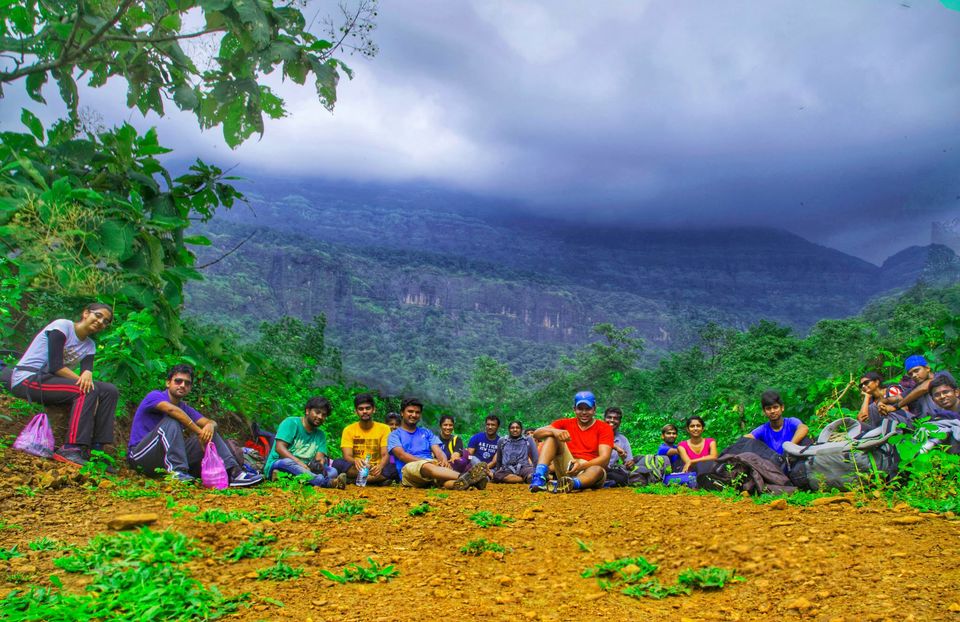 Journey captures little moments of simplicity that highlight realities about travel, adventure, nature and life.
The journey made me flabbergasted, Eyes filled with wonder and its more fantastic than any dream. Its true that hence you became speechless to explain the ceaseless mind-blowing experiences then it turns you into a narrator.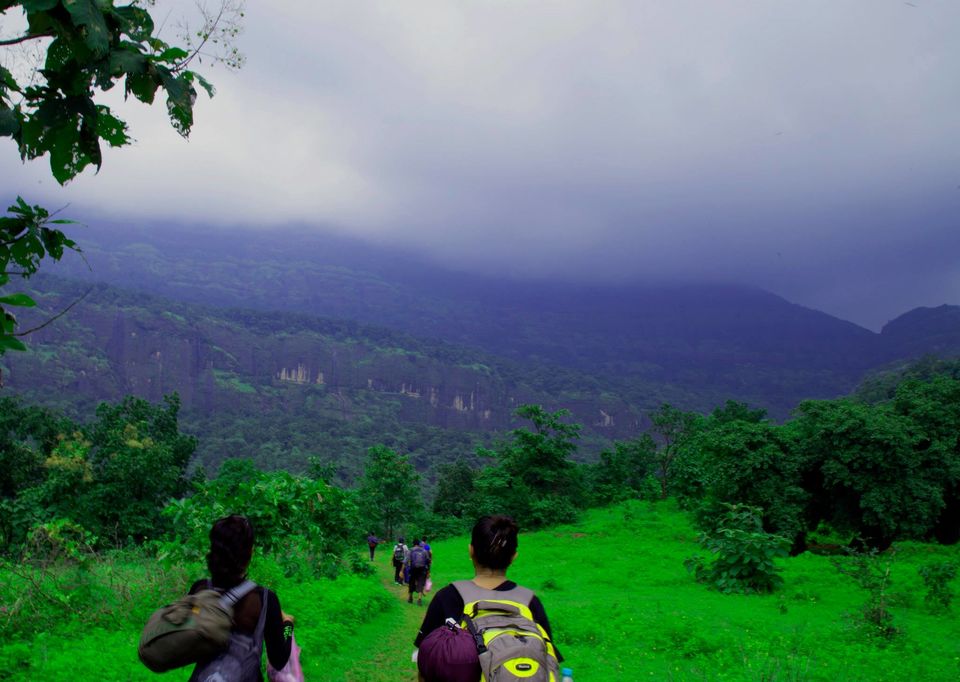 Departure into unknown places makes worthwhile in spending time with friends as said "A journey is best measured in friends, rather than miles."
Experience of a train journey for first time with a group of people makes it worthwhile having fun and made the journey like passed in few moments to reach the destination of a new place. It's like "A mind that is pushed by a new experience never had earlier. The most beautiful part comes here, getting off from a van, path into a forest with superb vegetation and the sounds made by birds, and flowing water falls, stretched towards a long path to enjoy all the encountered beauties, at the same tiredness imposing on mind to have a little rest but heart says go around more and enjoy the nature.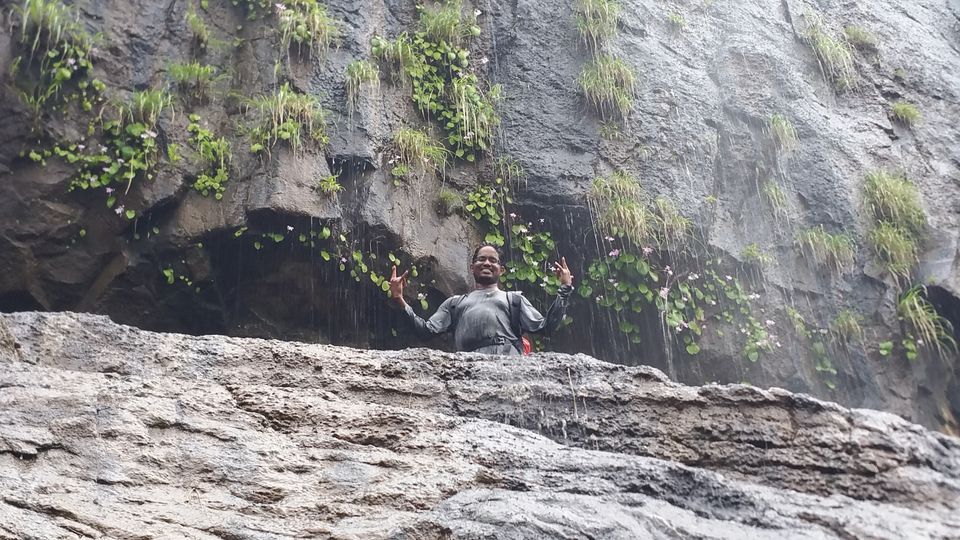 morning wake up calls with the superb nature like smog and clouds sense like they are nearby here like in heaven. The return journey made me sad like why can't I stay here for ever. The trip made me like I took memories with me by leaving only footprints over there." I wish and pray to god that make me feel like this forever and give me strength and energy to travel more and more beautifies destinations. I greatly thanks to my group in the trip who made it a perfect travel with pleasure.
especially
The night stay with the tribal people was a memorable night, these people just know how to make you feel good with respect and smile is unforgettable. The local cousins served by them were really tasty (yum yum). I hope that I would never have this kind of this reality or feel nowhere with simplicity.
n spl thnks to rakesh n mounika n hara n kanna( for beautiful pics)
Location:
Bhimashankar Temple is a Jyotirlinga shrine located 50 km northwest of Khed, near Pune, in India. It is located 127 km from Shivaji Nagar (Pune) in the Ghat region of the Sahyadri hills. Bhimashankar is also the source of the river Bhima, which flows southeast and merges with the Krishna river near Raichur. The other Jyotirlinga shrines in Maharashtra are Vaidyanath near Parli Dist Beed,Trimbakeshwara near Nashik, Grishneshwar near Aurangabad and Aundha Nagnath Temple in Hingoli, Nagnaath in Aundh built by Pandav brothers in one night during their exile.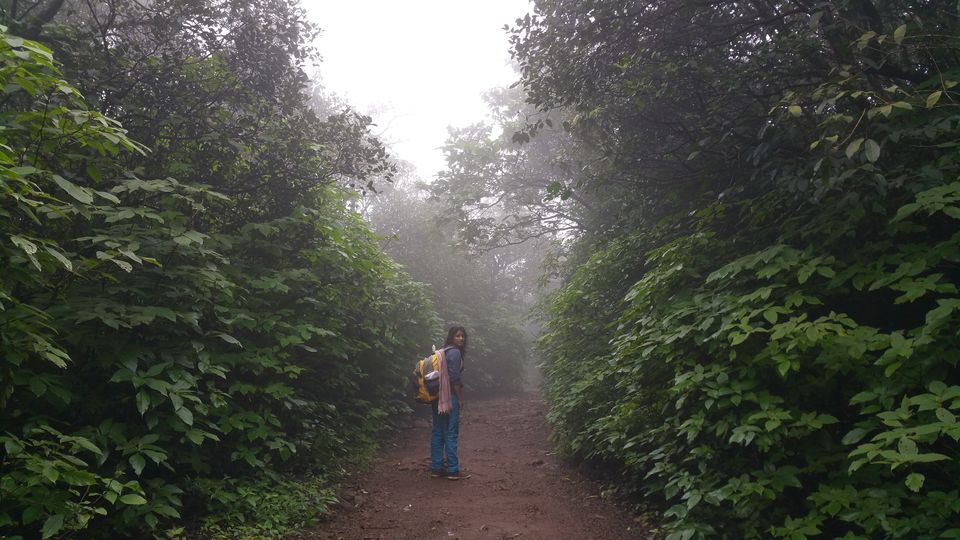 How to Reach Bhimashankar:
Bhimashankar by Air:
The nearest International Airport is Pune Airport, roughly two and half hour drive from Bhimashankar. Pune Airport is well connected to a spectrum of cities like Bangalore, Chennai, Delhi, Hyderabad, Indore, Kolkata, Mumbai and Kochi via Jet Airways, Air India, Air India Express, Go Air, Indigo and Kingfisher Airlines.
Bhimashankar by Rail:
The nearest Railway Station is Pune Railway Station, located at a distance of 111 Kms from the city. It is linked with the cities like New Delhi, Mysore, Lucknow, Chennai, Puri and Jaipur via Udyan Express, Gandhidham Express, Mumbai Express, Mumbai Mail, Rajkot Express, Pune Shatabdi, Mahalaxmi Express and Cstm Latur Express.
PLACES TO VISIT IN BHIMASHANKAR:
SAHYADRI wildlife sanctuary
JYOTHIRLINGA temple
Best time to visit Bhimashankar:
The best season to visit Bhimashankar is the winter season. The temperature remains comfortable and is apt for visiting the wildlife and other places of interest in Bhimashankar. The best months to visit are October, November, December, January, February and March.
If you are planning to visit this place, trip is scheduled on 26th of this month for 2 days, under the organization of HTC (Hyderabad Trecking Club) go to the meetup app for more details.