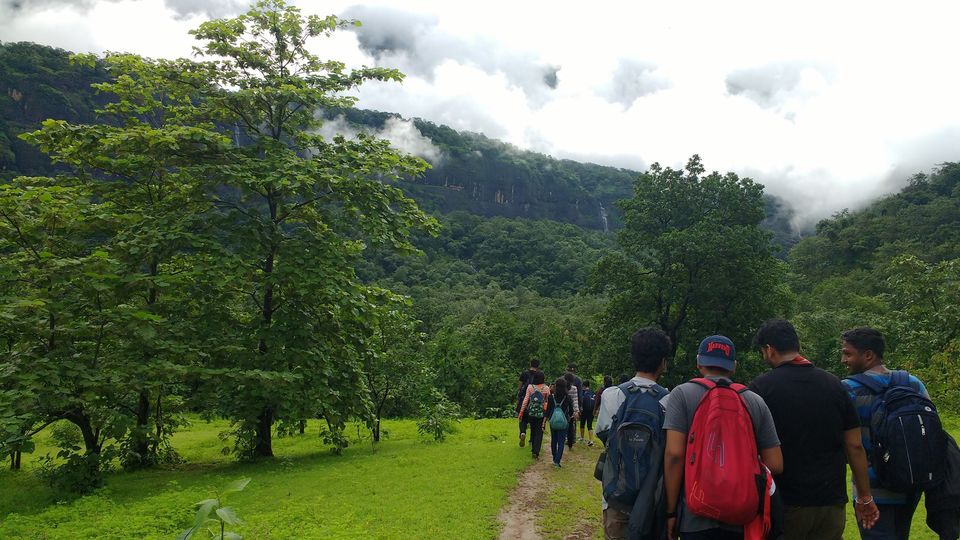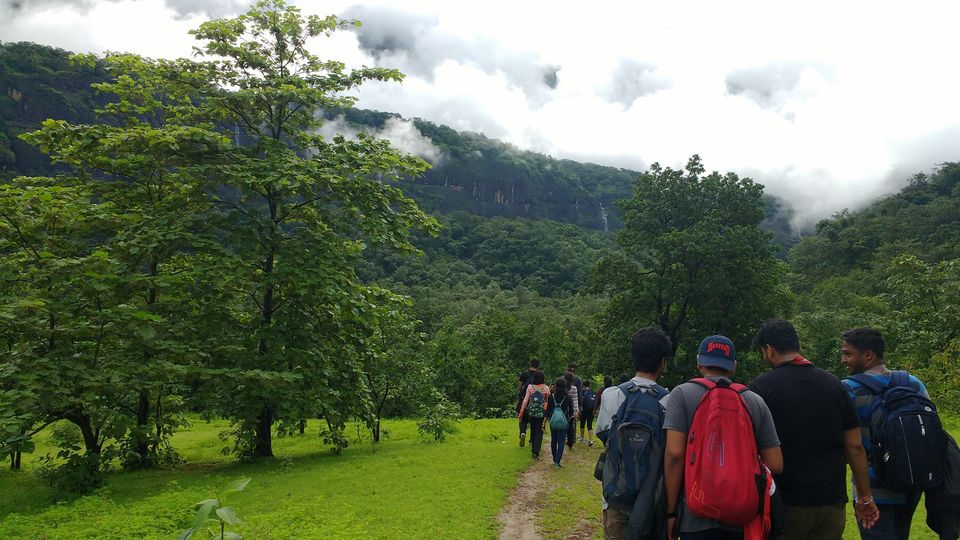 Bhimashankar which is situated at the end of the Sahyadri range is equally famous among trekkers and pilgrims. It is one of the twelve Jyotirlingas of Lord Shiva in India. The stone carved temple at around 3290 feet high and the feeling of being lost in wilderness has made Bhimashankar a major trekking destination. A wide variety of flora and fauna is found in the dense forest of Bhimashankar which is also a source of river Bhima. Bhimashnakar is also a reserved sanctuary in the state of Maharashtra.
Highlights Arguably the best back-country trek in the Sahyadri range. The route passes through deep wild rain-forest, head-high bushes, lost-and-found trails, small rivulets, green meadows and hidden waterfalls Bhimashankar is home to one of the 12 Jyotirlinga Temples of Lord Shiva. One can see several shades of green in Monsoon Nagara style of architecture - Lord Shiva Temple Bhimashankar is the source of the Bhima River, which flows south-east and merges with the Krishna River. It is also the location of the Bhimashankar Wildlife Sanctuary.
Trek Details:
Trek Name: Bhimashankar 
DATE : July 23, 2017
COST from Mumbai: Rs. 1100/- COST from Pune: Rs. 1300/-
Height: 3290ft. Grade: Medium Base Village: Khandasgaon
COST INCLUSIONS -1 Breakfast -1 Lunch -1 Evening Tea -Transport cost from Karjat to Khandasgaon (base village) and Return -Professional guidance and Expertise -First Aid Kit
COST EXCLUSIONS Everything not mentioned above is excluded
ITINERARY 03:00am - Reporting at Karjat Station 05:00am - Reaching Base Village by Private Jeep 05:30am - Freshen up and Breakfast 06:00am - Trek Begins!! 11:00am - Bhimashankar Summit
(Break for Temple Darshan, sightseeing & photography)
12:30pm - Lunch 01:30pm - Descend 04:30pm - Depart from Base Village 06:00pm - Karjat Station
For more Info, you may contact: Helpline No: 8828302999 MUMBAI Participants Sharath Raj: 8898909062 Ashish Chheepa: 9773595039 PUNE Participants Shashikant : 8446547614
or
Email: info@eightydegree.com
Disclaimer: 1. This is a wilderness tour hence request you to kindly do not misunderstand it as a picnic trip. 2. Consumption of alcohol, tobacco or substances that will alter your state of mind is strictly prohibited before, during or after the trek.
Regards
EightyDegree Adventure Sports 
'Live on the Edges'