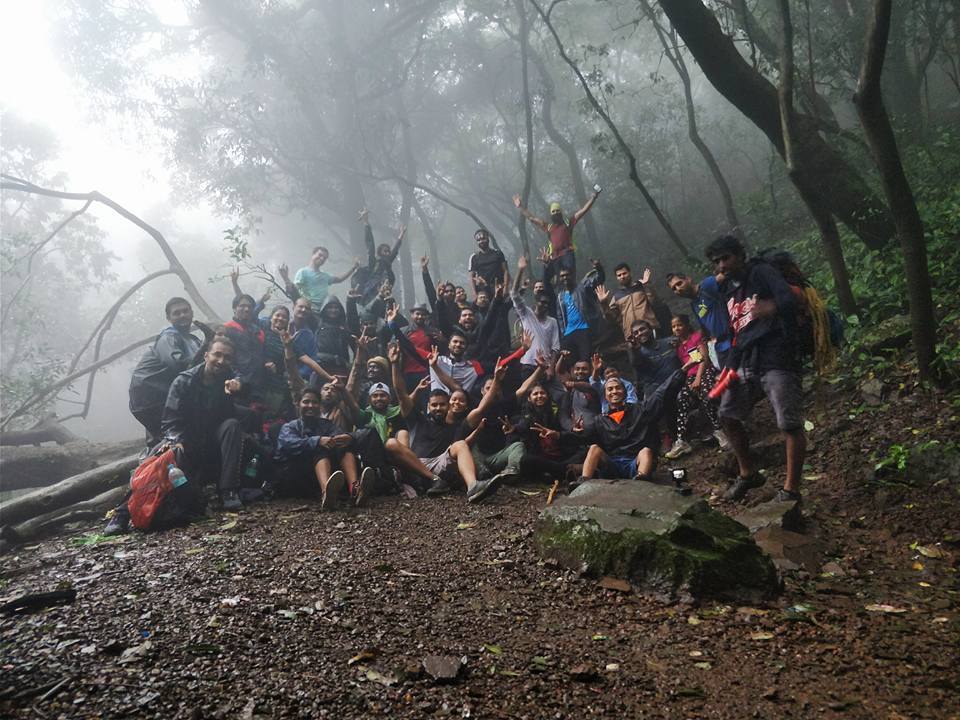 LOCATION: Bhimashanker, Pune
Team Size: 37 trekkers (Includes two kids #Stuthi and #Pintu these both kids did 15treks so far, very inspiring to many ppl throughout the trek)
Mode of travel: Train, Autos n Bus
Gadgets: GoPro Hero 5, Iphone7, Samsung C7 Pro
Club: Hyderabad Adventurers & Trekker's Club
Actually trek is Andharban Trek to Devakund waterfalls due to few deaths happened we changed the trek to Bhimashanker.
Bhimashanker trek is known for its best Monsoon Trek.
Bhīmāshankar Temple is a Jyotirlinga shrine located 50 km northwest of Khed (alias Rajguru Nagar), near Pune, in India. It is located 127 km from Shivaji Nagar (in Pune) in the Ghat region of the Sahyadri hills.
Bhimashanker temple has two routes:
1. Motorable route from Pune to Bhimashanker by Bus
2. Trekking route from KHANDAS via SIDHI GHAT and another KHANDAS via GANESH GUDI.
So, we took a difficult route via Sidhi Ghat, where you experience
Hiking,
Deep forest trek,
staying caves,
waterfalls,
Crossing water flows,
Rock climbing,
Ladder trek,
Rock patches.
Iternary: