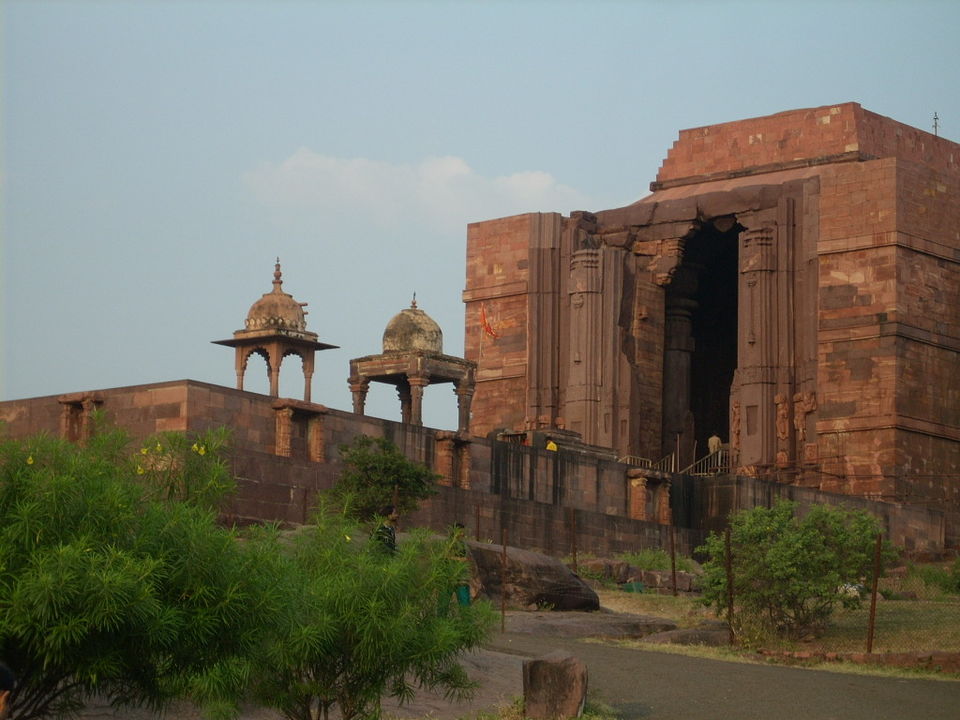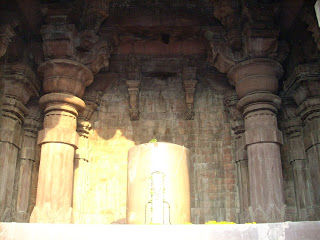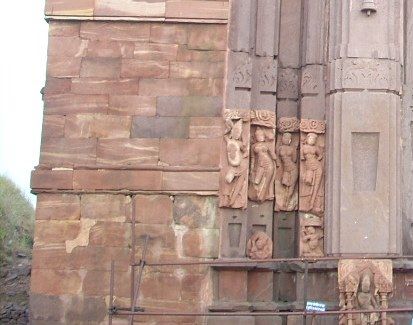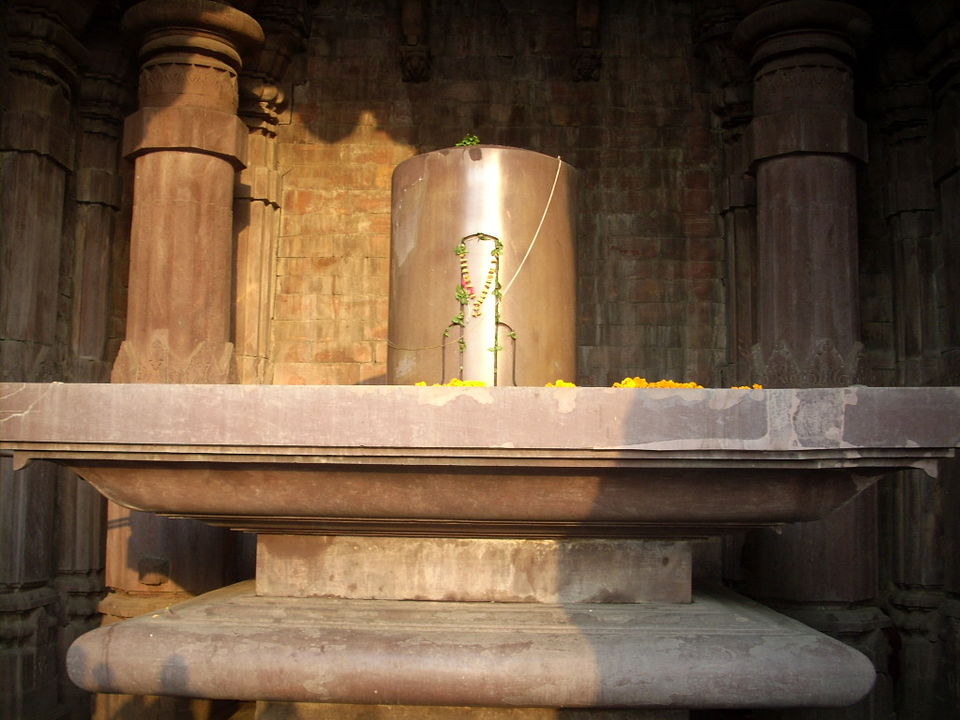 The Sun would set within next half n hour! We were on our way back to Bhopal!
When we had booked the private car, the driver, said us that some shiv-mandir somewhere around Bhimbetka was also there in the site-seeing list.
But we could feel that he had himself scissored the list and was taking us back to Bhopal! The moment this "scissoring the list" fact was realized we asked him to take us to that spot!
He tried said
"Bahut purana mandir hai wo bhi tuta phuta!
Kafi raat ho jayega Bhopal lautne mein!"
Still we insisted him to take us! Finally, the car had to take a U-turn, then either a right or a left turn from the highway, and within minutes, we were on a rural type of road having Sakhua (Saal) trees & small bushes on either side. The car was literally rushing. Suddenly we could see a red-brick/granite temple structure at our distant site glowing beautifully in the soft sunlight!
Within minutes we reached Bhojpur Temple! The very first sight of temple, its really massive yet its impressively beautiful.
The temple was founded by Raja Bhoj (1010-1053) after him, the place is named Bhojpur. It is an unfinished temple for Lord Shiva. It is believed that if completed, it would have been one of the largest in India. It can be cited as one of the best examples of temple architecture of the 11th - 13th centuries.
Lord Shiva of Bhojpur is called by the name Bhojeshwar. The lingam is huge!(height approx 7.5 ft with a circumference of approx 17 8 ft) The platform on which the lingam is set is even more huge (approx 21.5 ft sq).
It is said to have been composed of three superimposed limestone blocks. I previously had never seen such huge shiv lingams! Neither I ever thought that shiv-lingams could be this gigantic. I saw a ladder inside the sanctum. Naturally the ladder is very necessary for climbing up till the platform for worshipping Lord Shiva. I came to know from the guide that, in ancient times Elephants used to shower flowers on the lingam while it was being worshipped!
I was surprised by a thought! The temple stairs are so strong that even elephants could climb them on a regular basis! I really wondered!
The main entrance is decorated with exquisite sculptures of Yakshis. The side walls have beautifully designed carved balconies.
Bhojpur is a indistinctive village far from the hustle-bustle of city. Though not many visit Bhojpur, and its not a regular tourist spot but it left me with a feeling of fulfillment. If I would not have visited Bhojpur, I feel I would have missed this still ignored shrine for life-time.