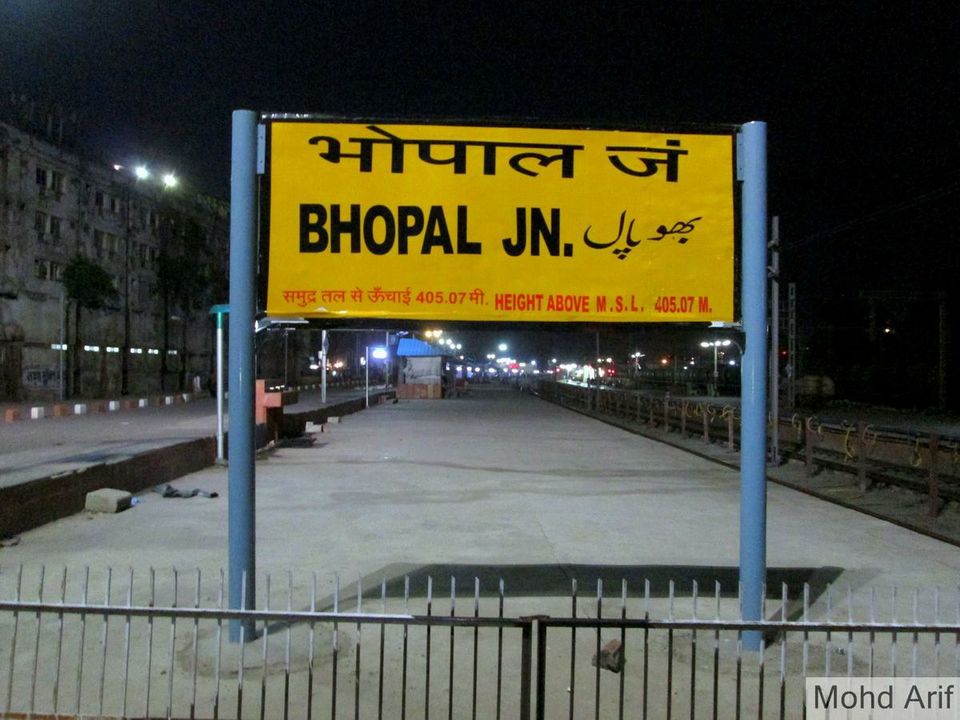 Hey guys ! Here I am with a new experience of Bhopal.
3rd day at bhopal and I want to explore something human created beautiful things and that's why I visited to "War zone" (शौर्य स्मारक) and I was surprised to explore  that. It was great experience there.
Before I am going to start amazing experience I want to let you know that if your are going to visit this place so the price of entry ticket is just 10 rs. Per head but for your information if you want to click some pictures and videos there so you have to collect photography ticket also which cost is just 50rs. And for your kind information, for your knowledge and there is good facilitie of "Audio Guiding" to make your visit easy, understandable and enjoyable.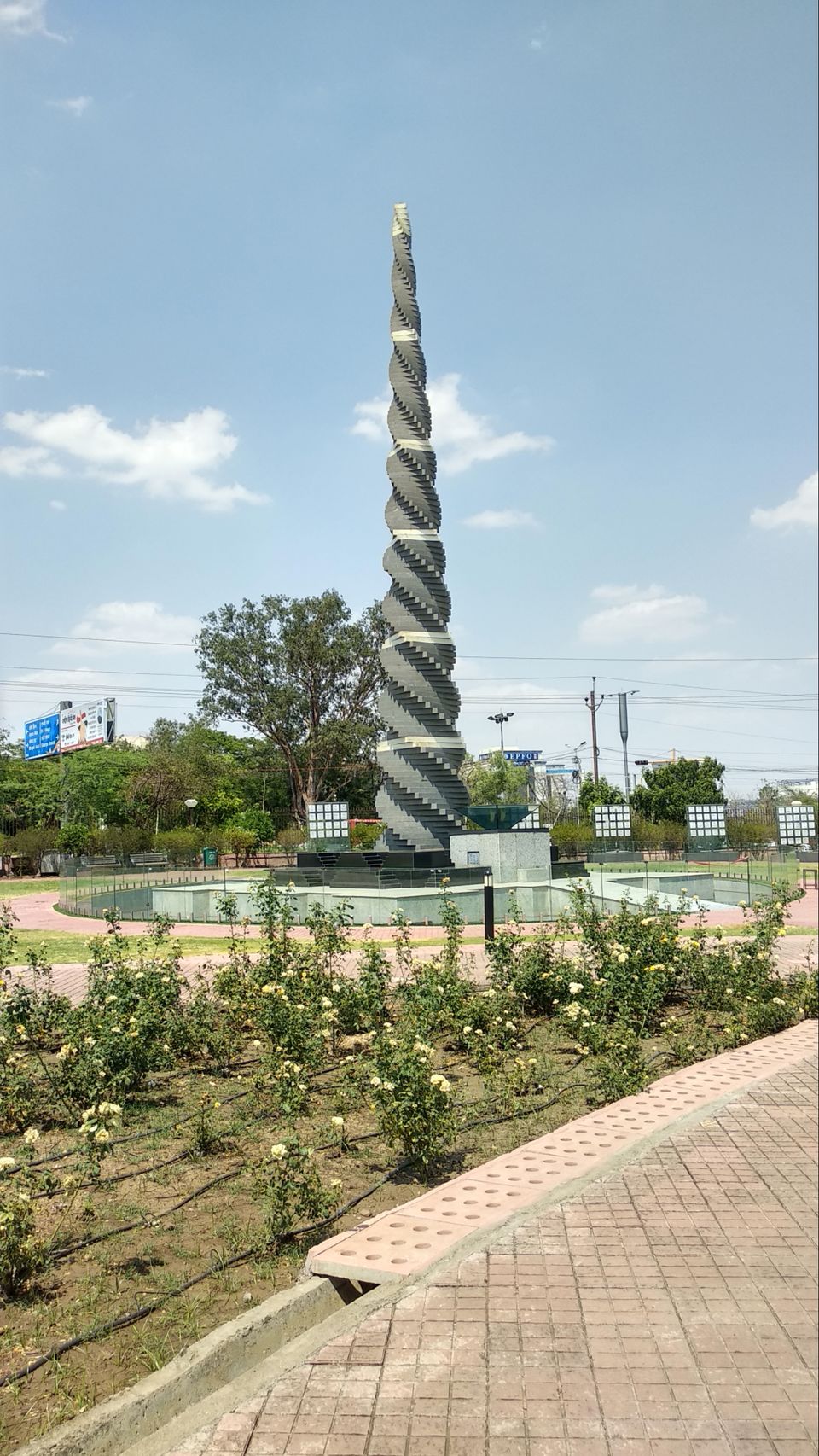 So from here my visit has start . You can see this pole from outside the park and also from most of the roads. The park is very well maintained and also  placed such good instruments there which I'll show you later.
First when you entered in the war zone area so you will get a pass if you will pay for photography the you will go down by slap and you will see there are some beautiful paintings hanging on your left hand and there are some posters hanging on your right side. Now you are entered in the war your. When you will turn left you will see there are many flags hanging on wall.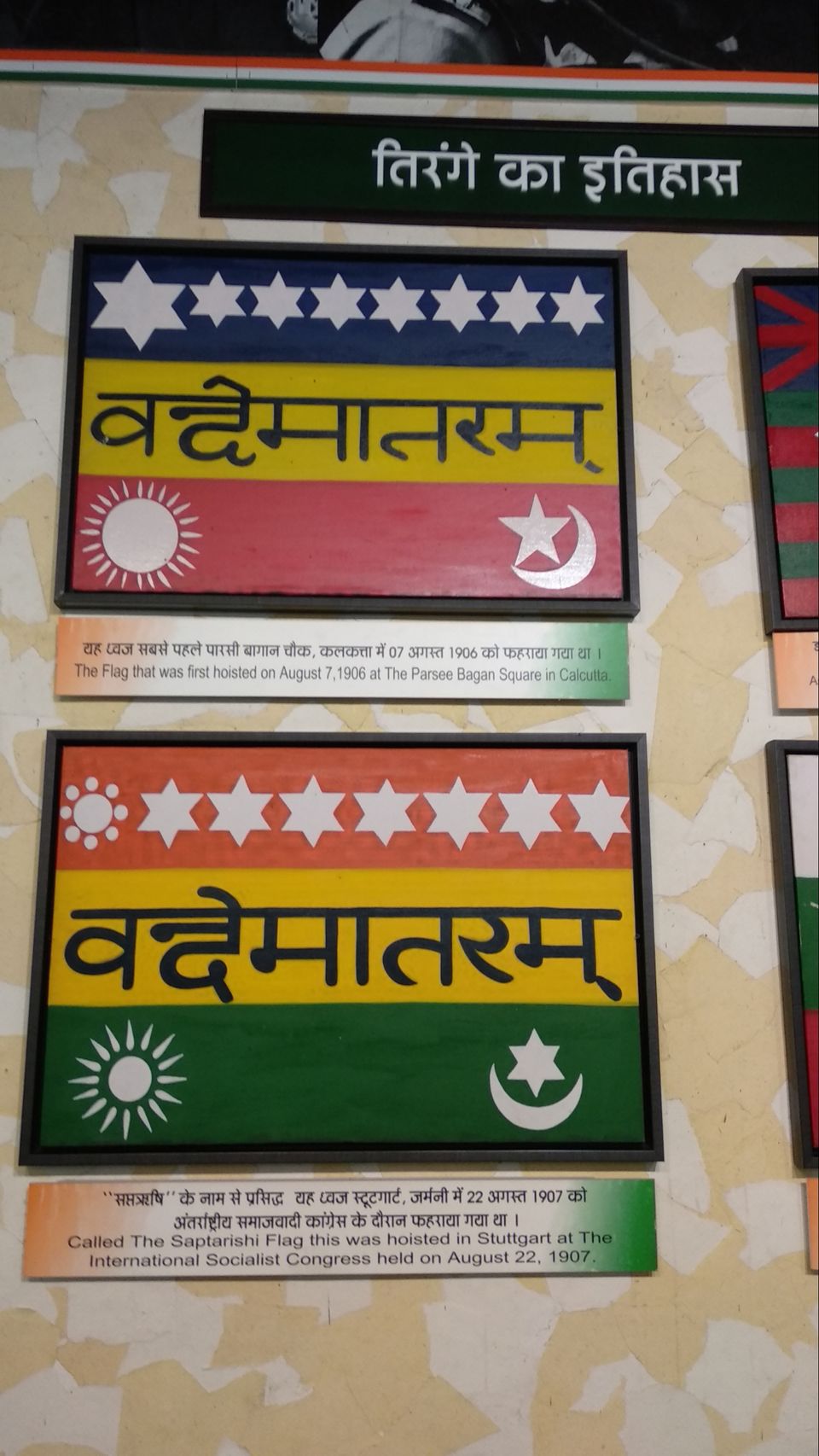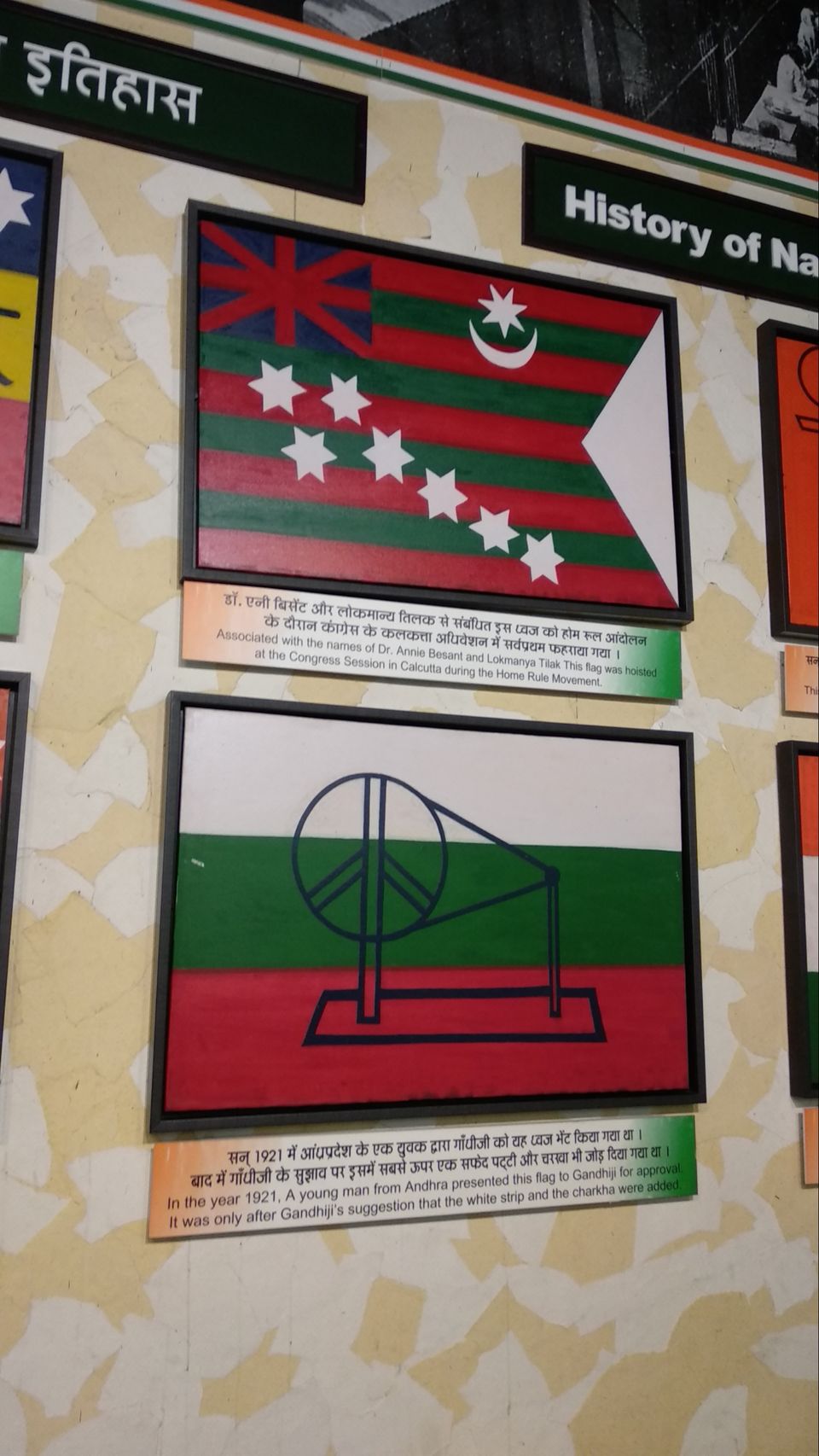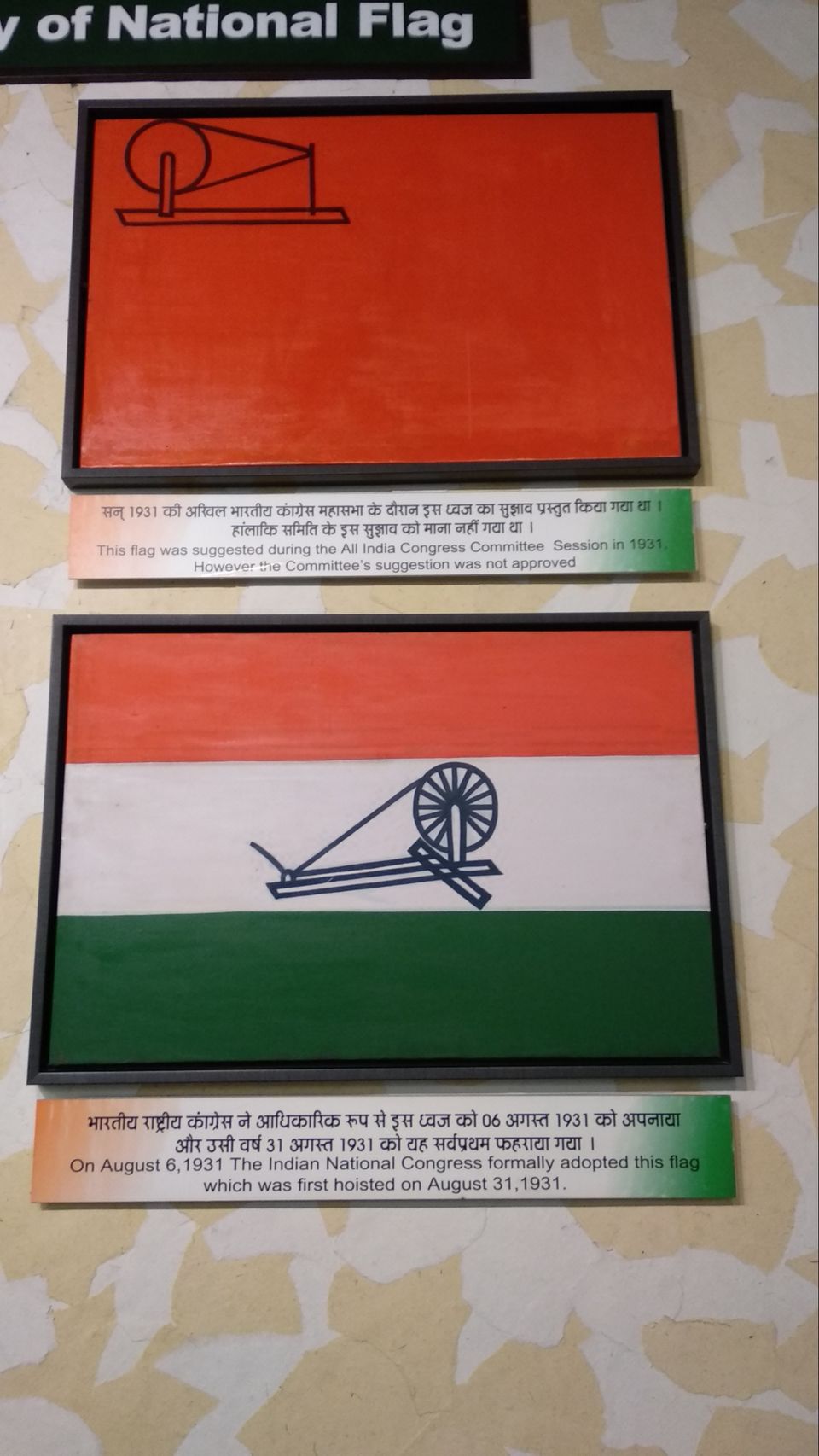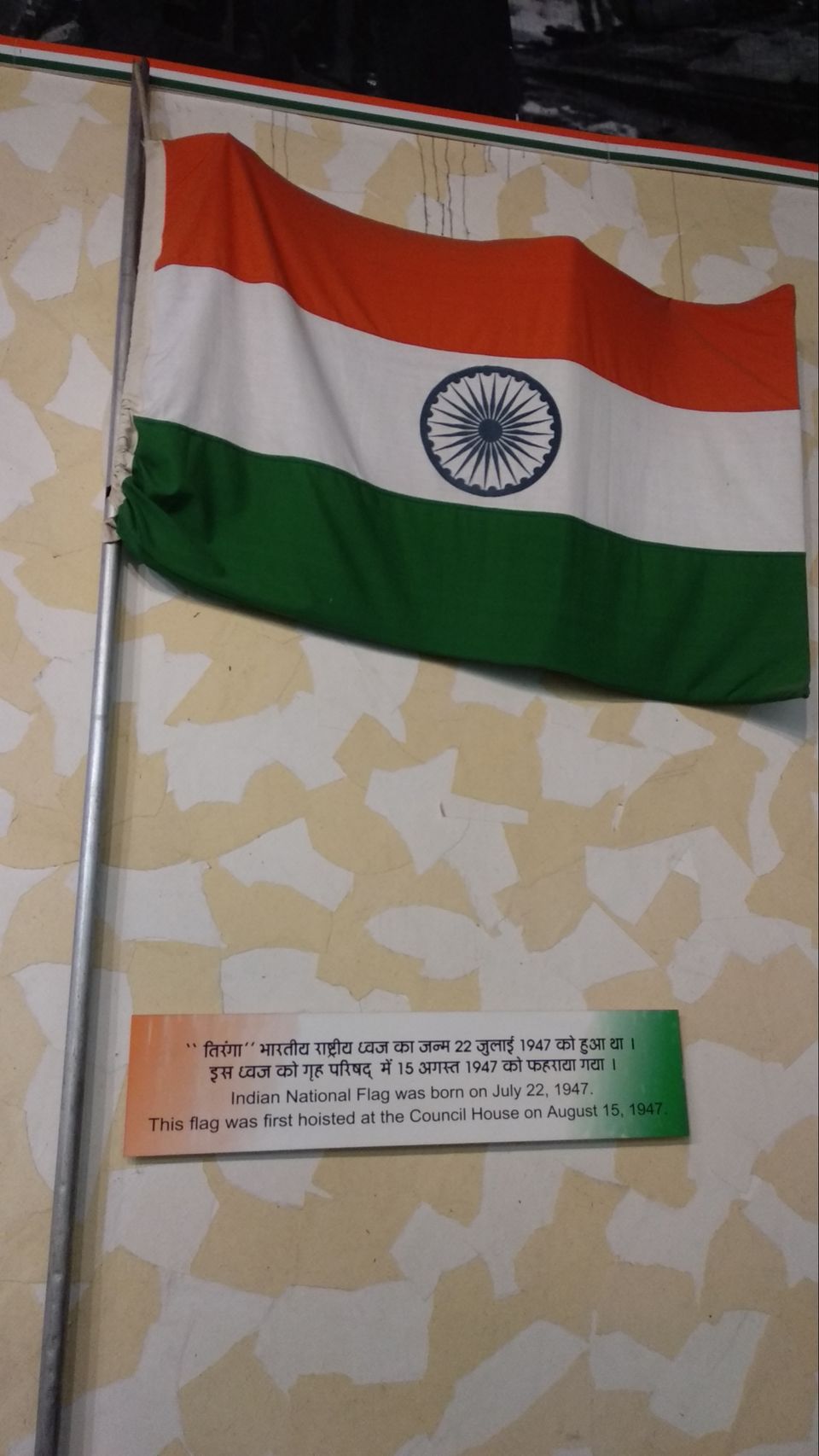 These flags will tell you the story of "Tiranga" how many flanges our nation changed from 1906 to since 1947. Here you will get the knowledge of our national flag. The wall is dedicated to "History Of national flag"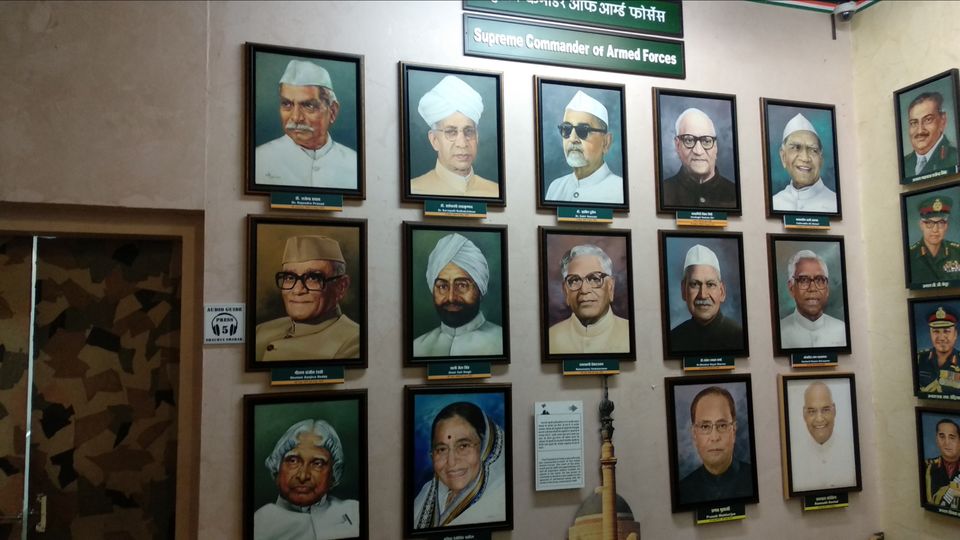 The next wall is placed by "The Supreme Commonder Of  Armed Forces" . Here you will see the paintings of the presidents of India. There are short details written down of every president .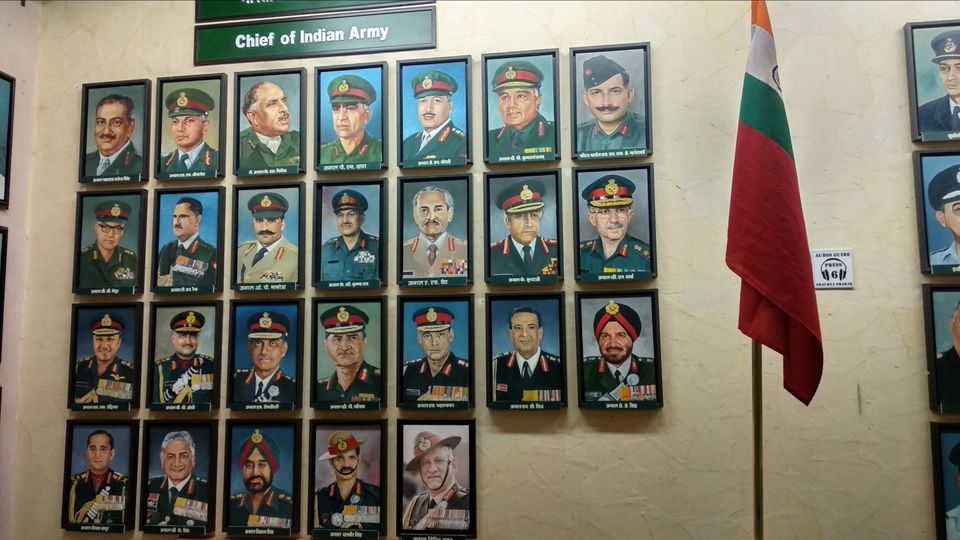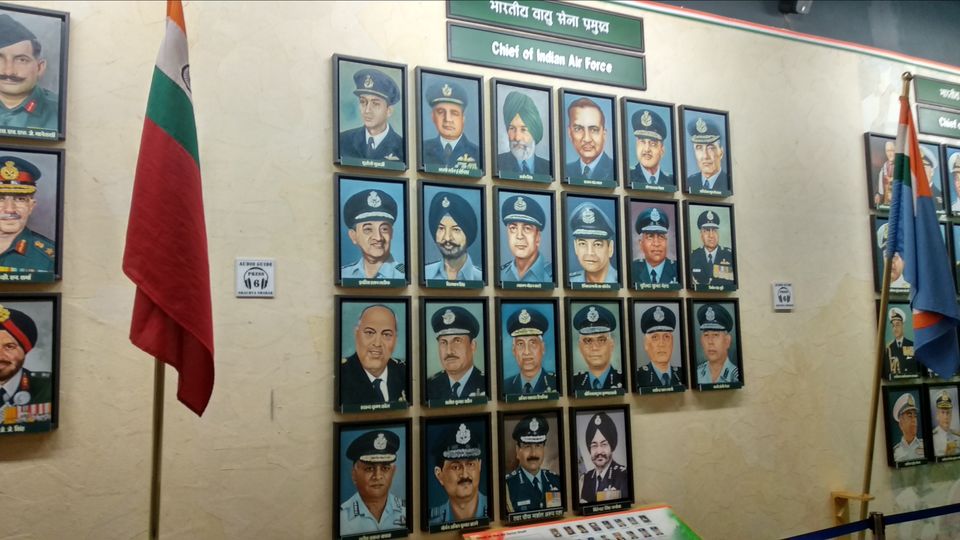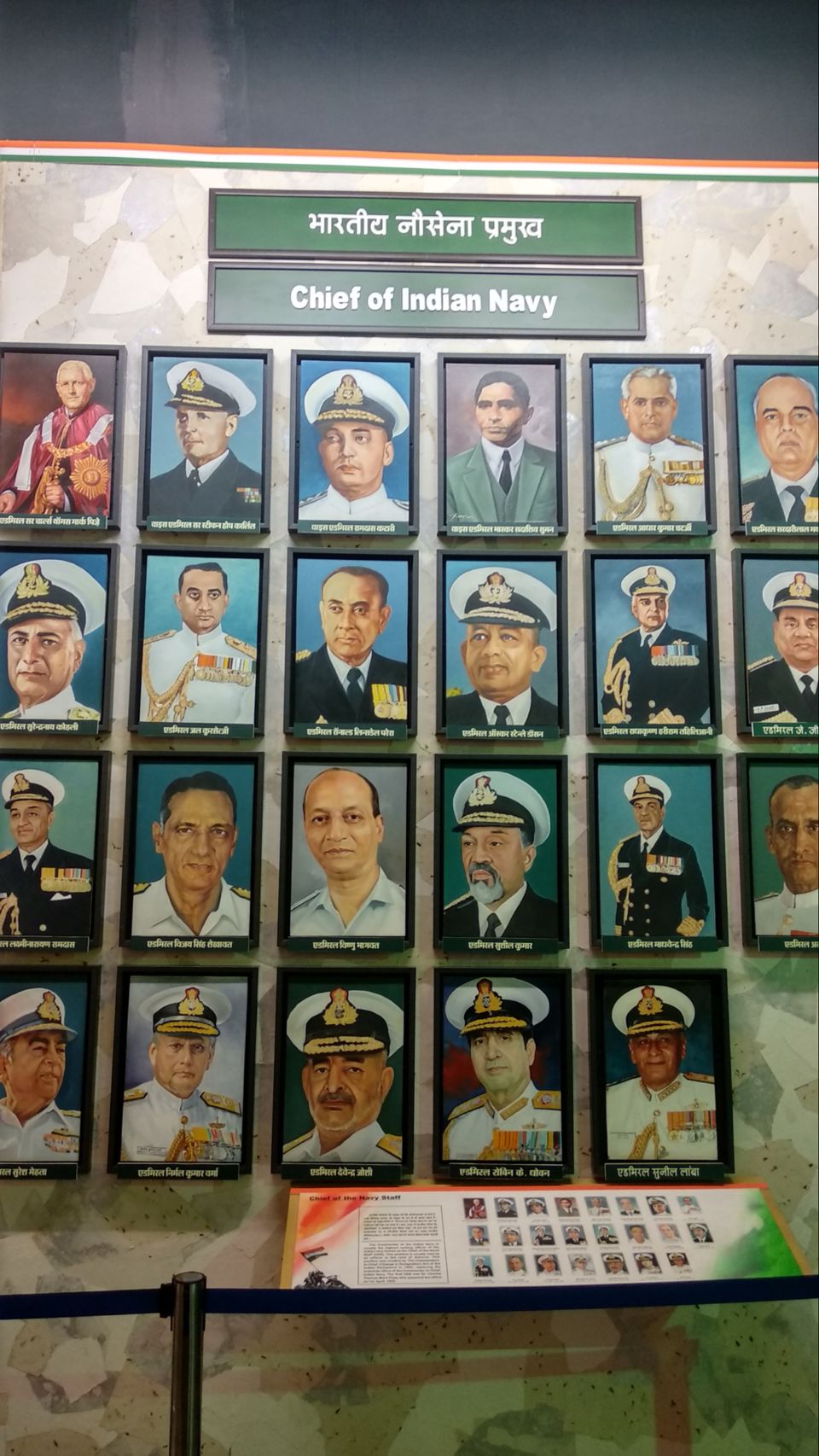 Then you will the chief of forces.
:-26 cheifs of Indian Army with their name and their working period.
:-22 cheifs of Indian Air Force with their name and their working period.
:-23 cheifs of Indian Navy with their name and working period.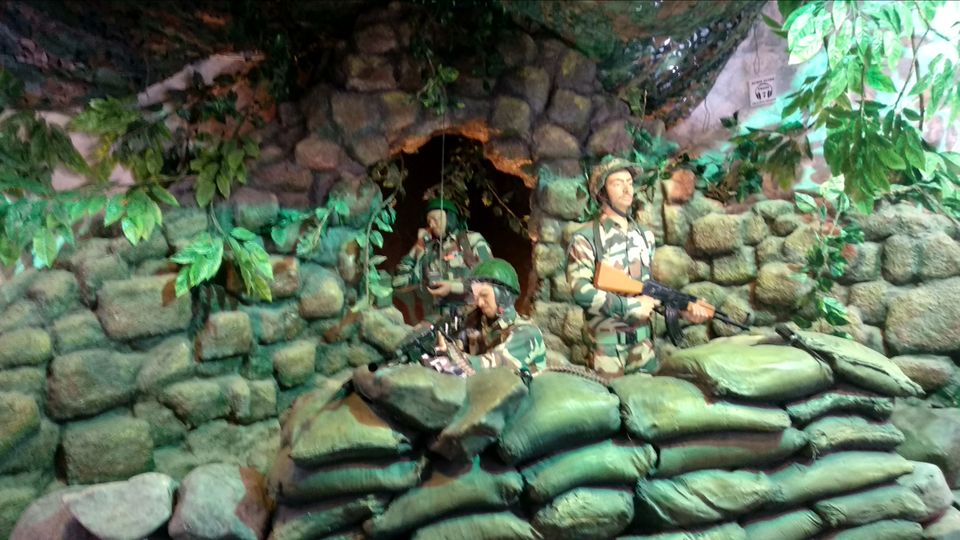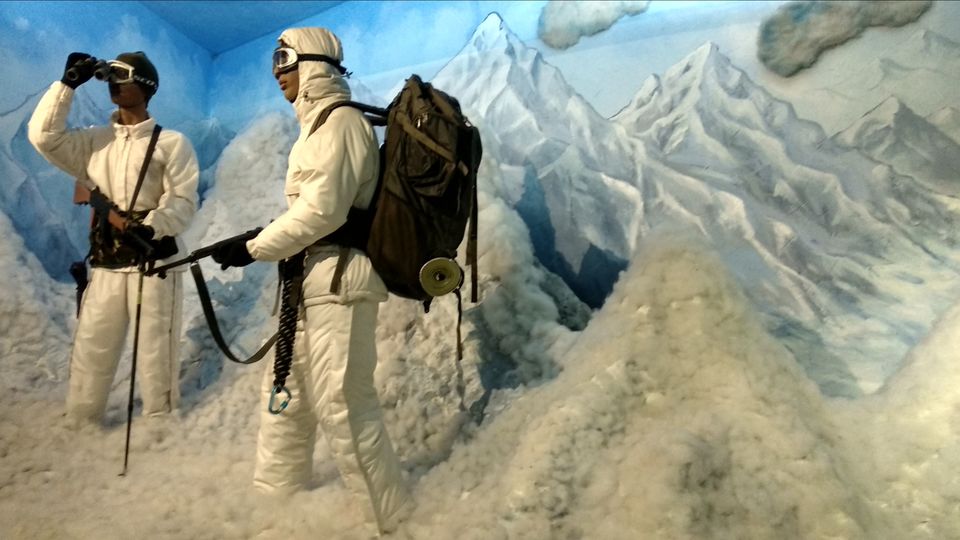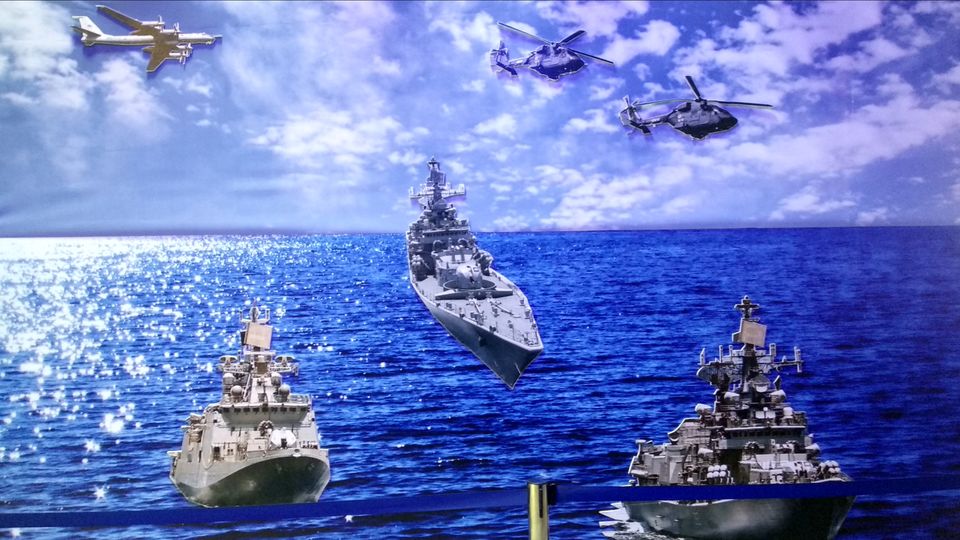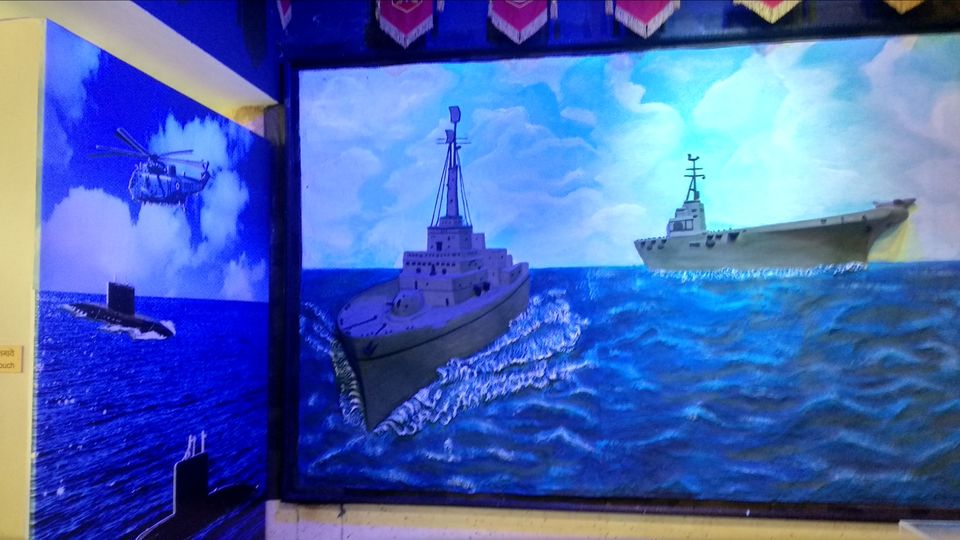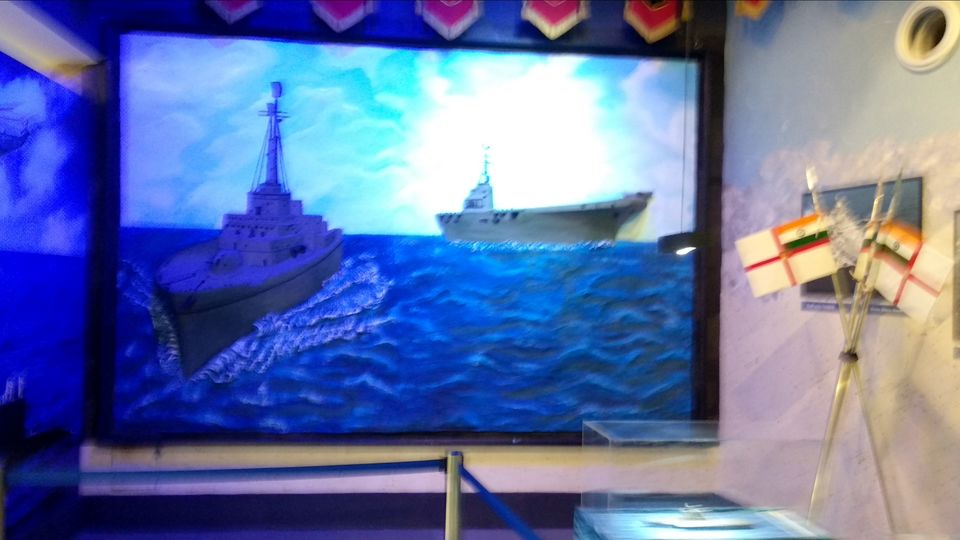 then you will some human created imaginary posts of loc and siachen. The man beautifully describe the siachen area. When you entered in the room so will feel the temperature of siachen border. The room's temperature was almost 5 to 7 degree.there are also some 3d paintings of navy work. This work will attract you and this is the place where you will want click some pictures. There are some photos hanging which tells you the story of all wars which india fought with pakistan and china.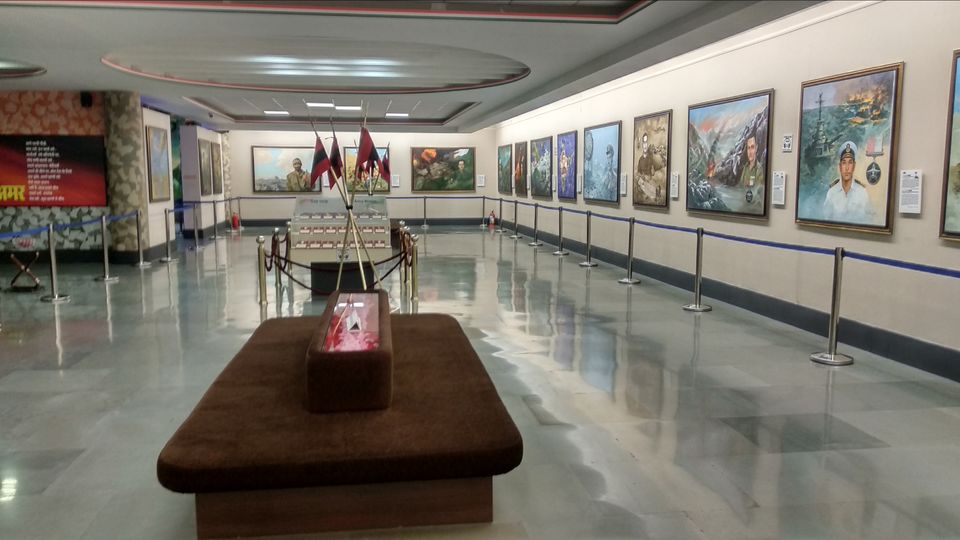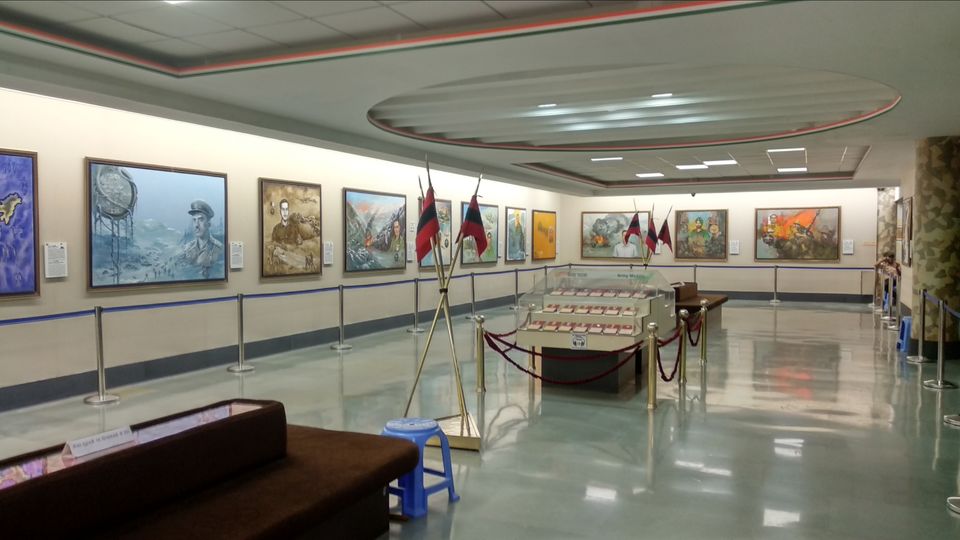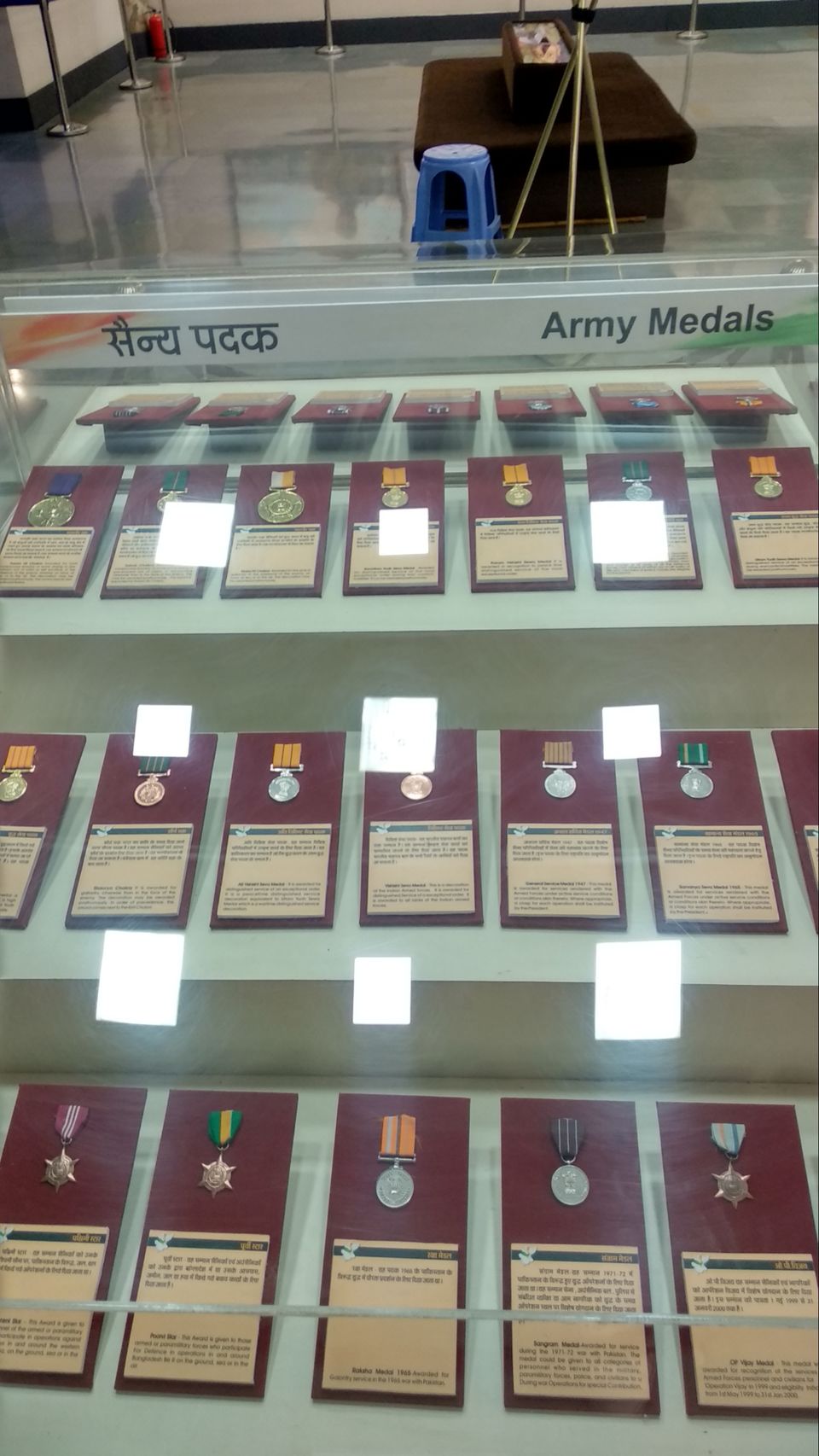 Next is a big hall where you will the Army man, airforce person and navymen's painting and their notable work for the nation. And in the center of hall a case placed in which there are all medals placed of army.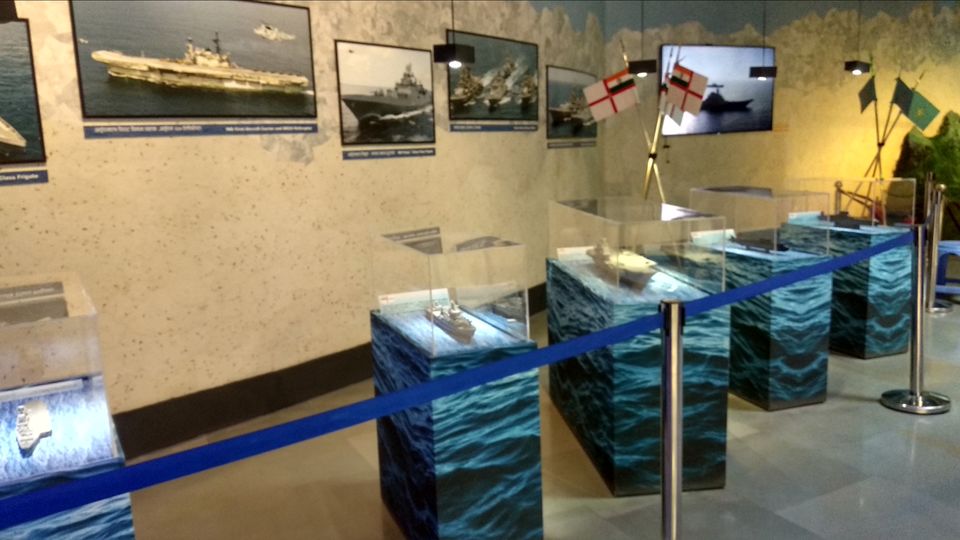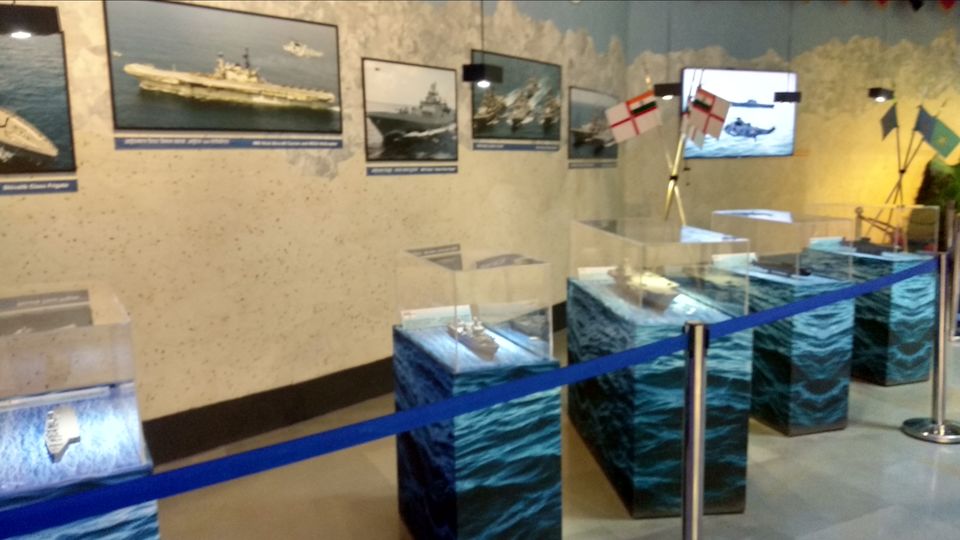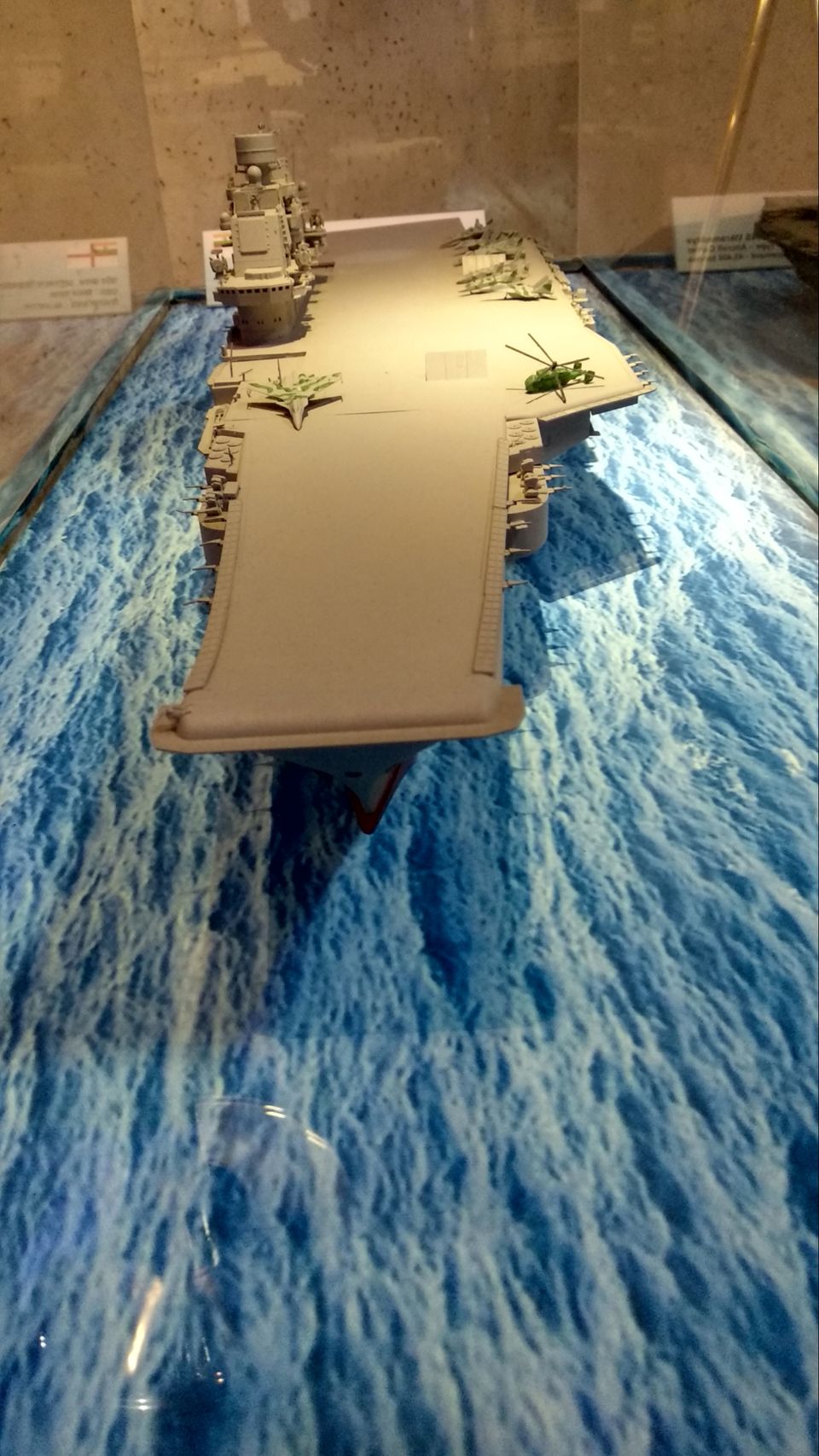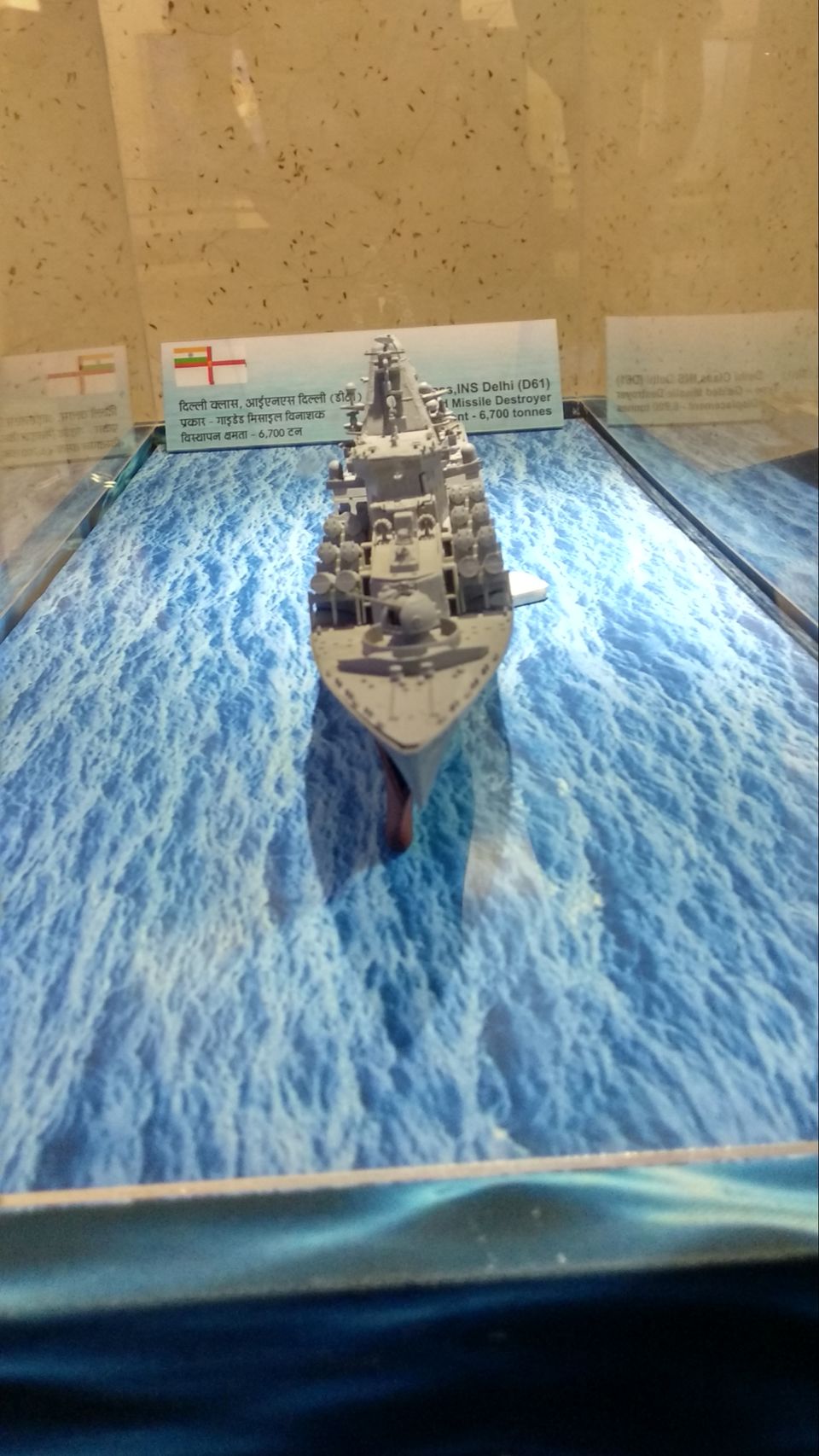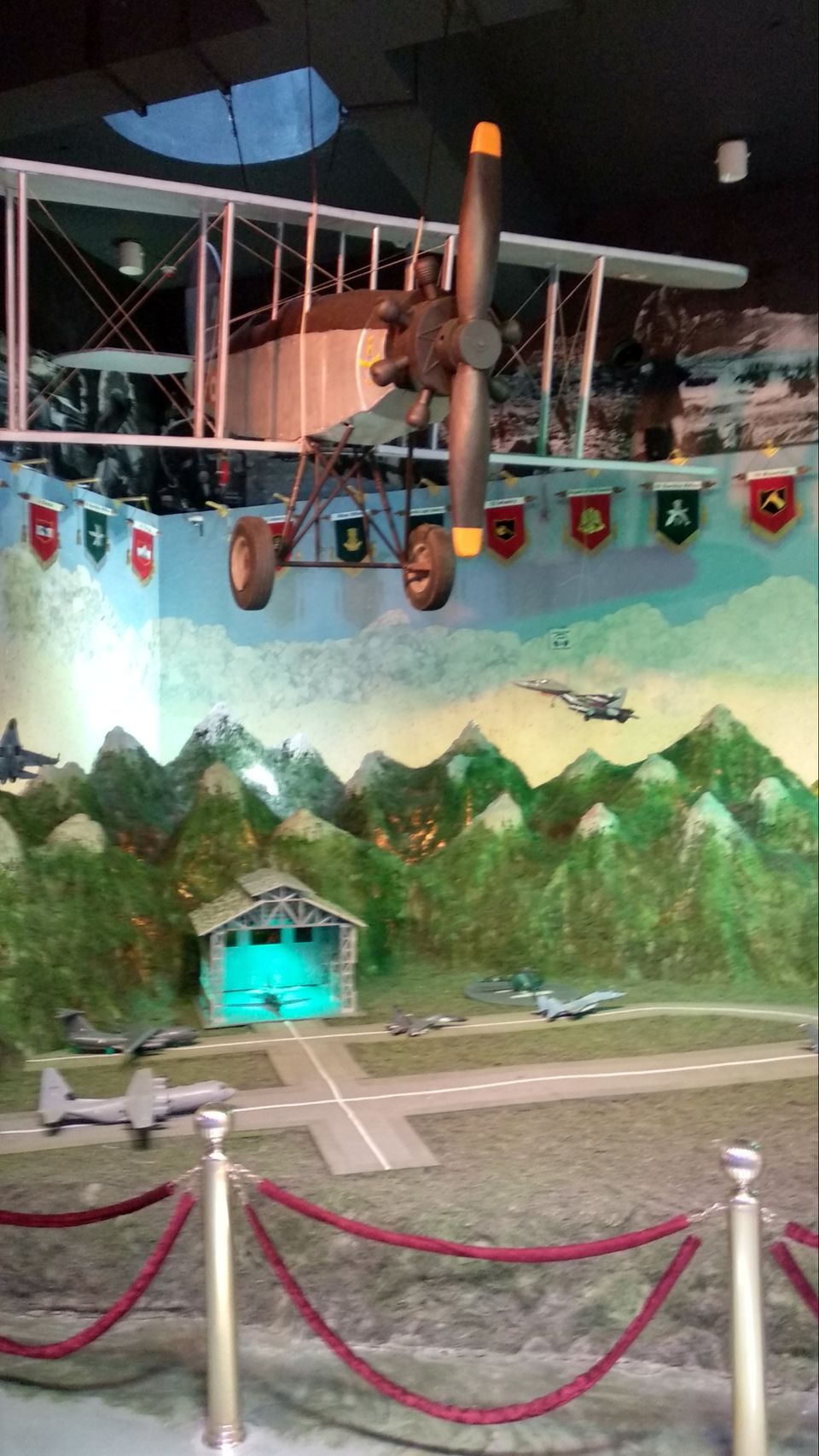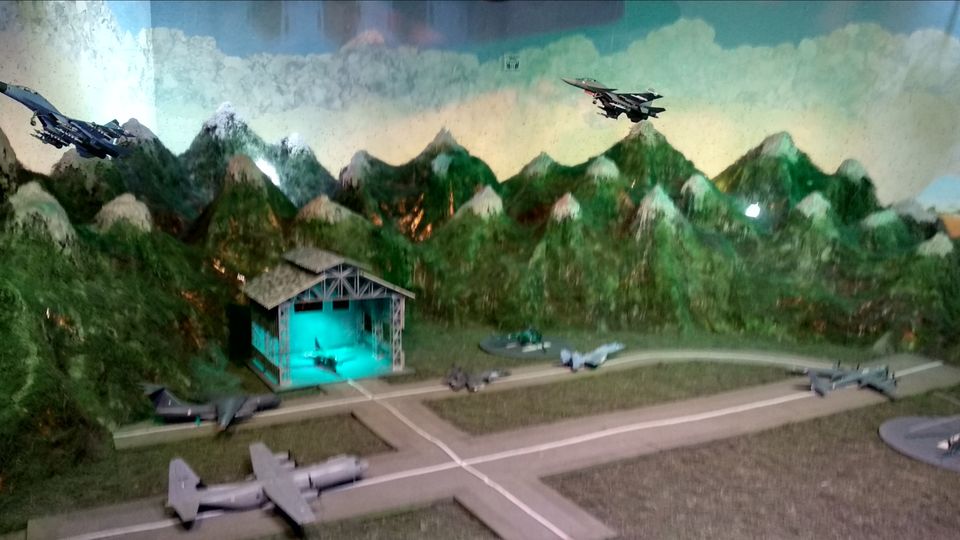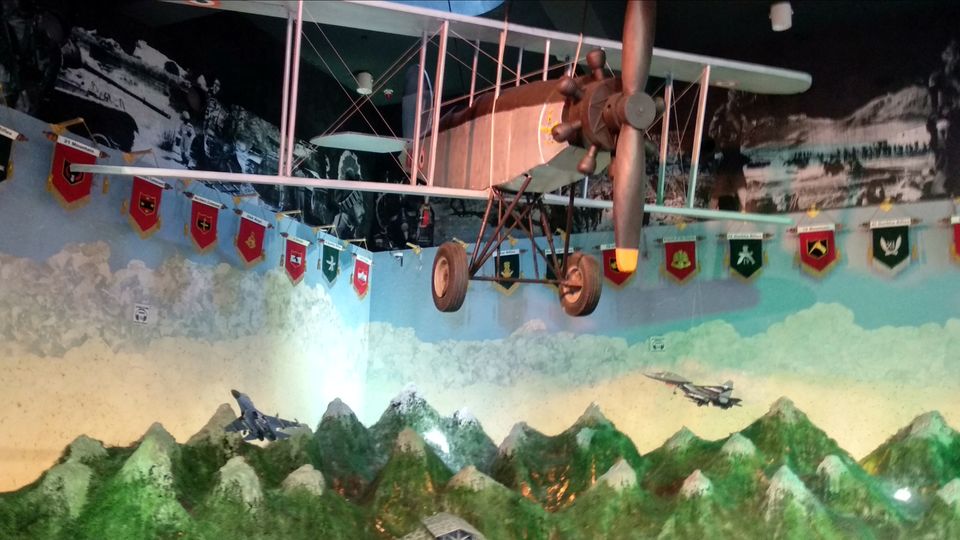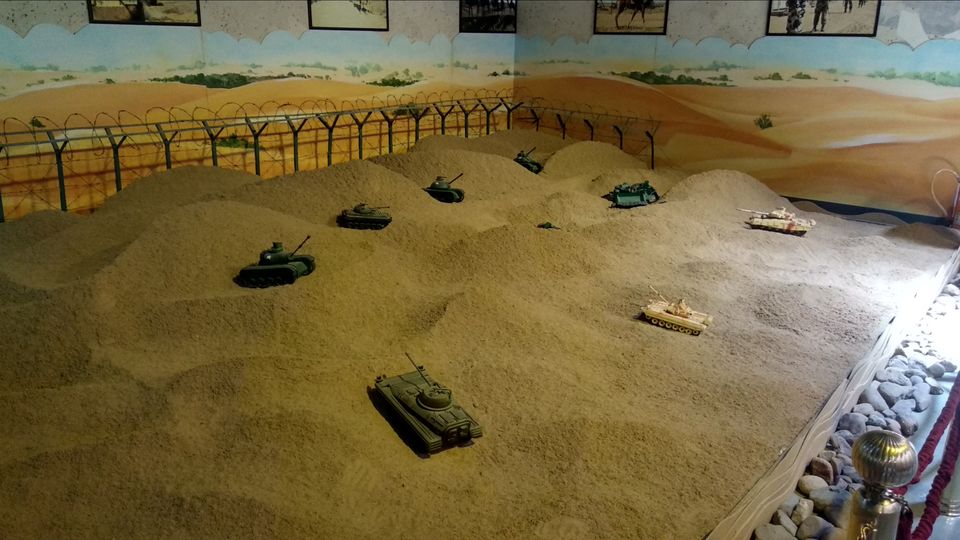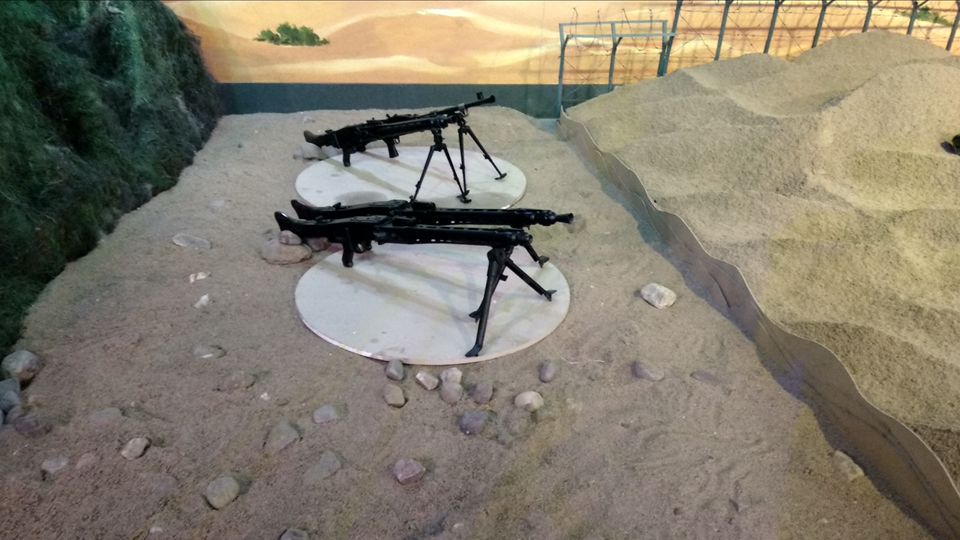 Then there are some models of Indian navy's fighter ships and submarine, air force's Helipad, fighter plane and flying post, and also Army's War zone's are with some fighting tank and guns placed there.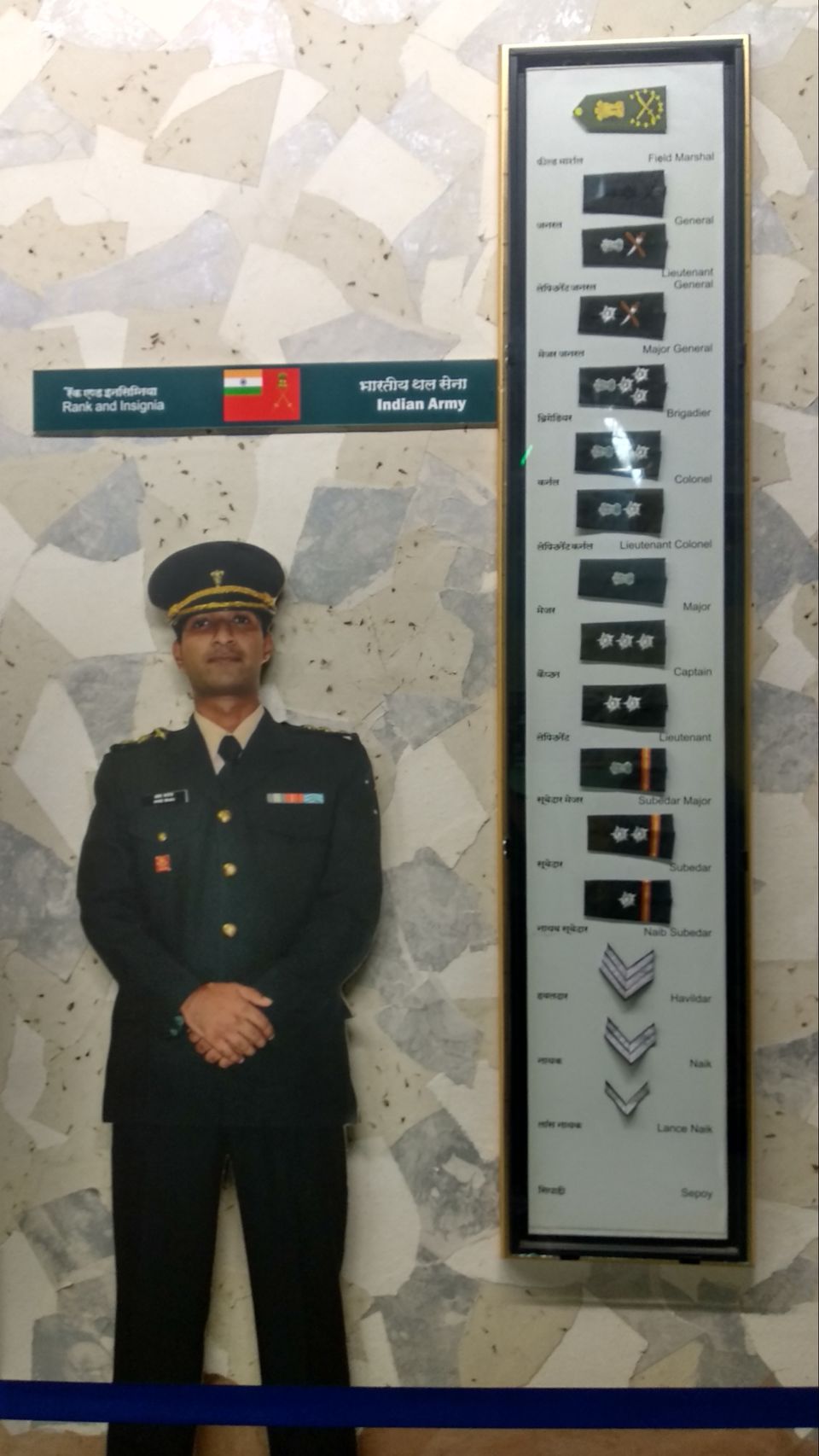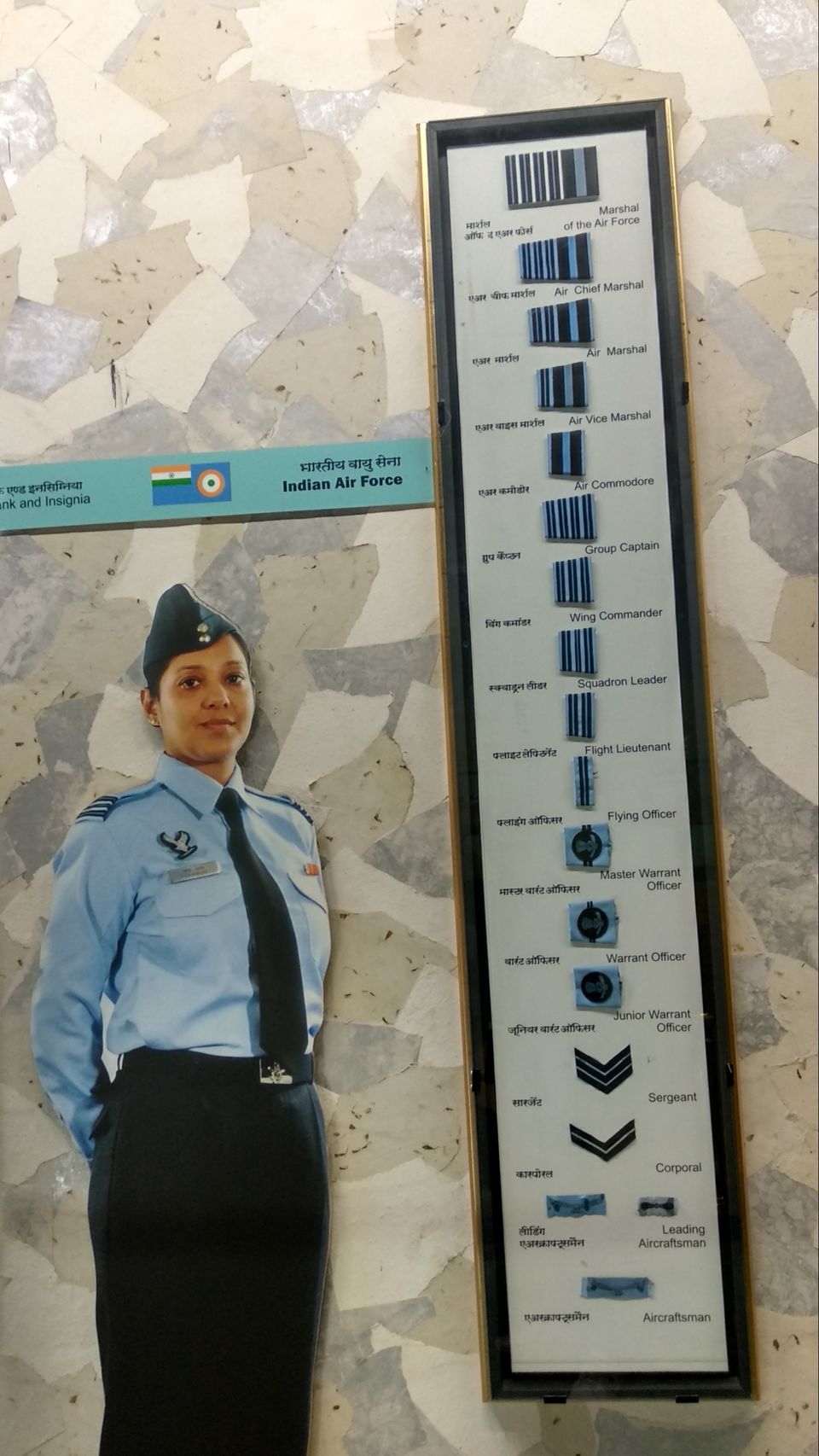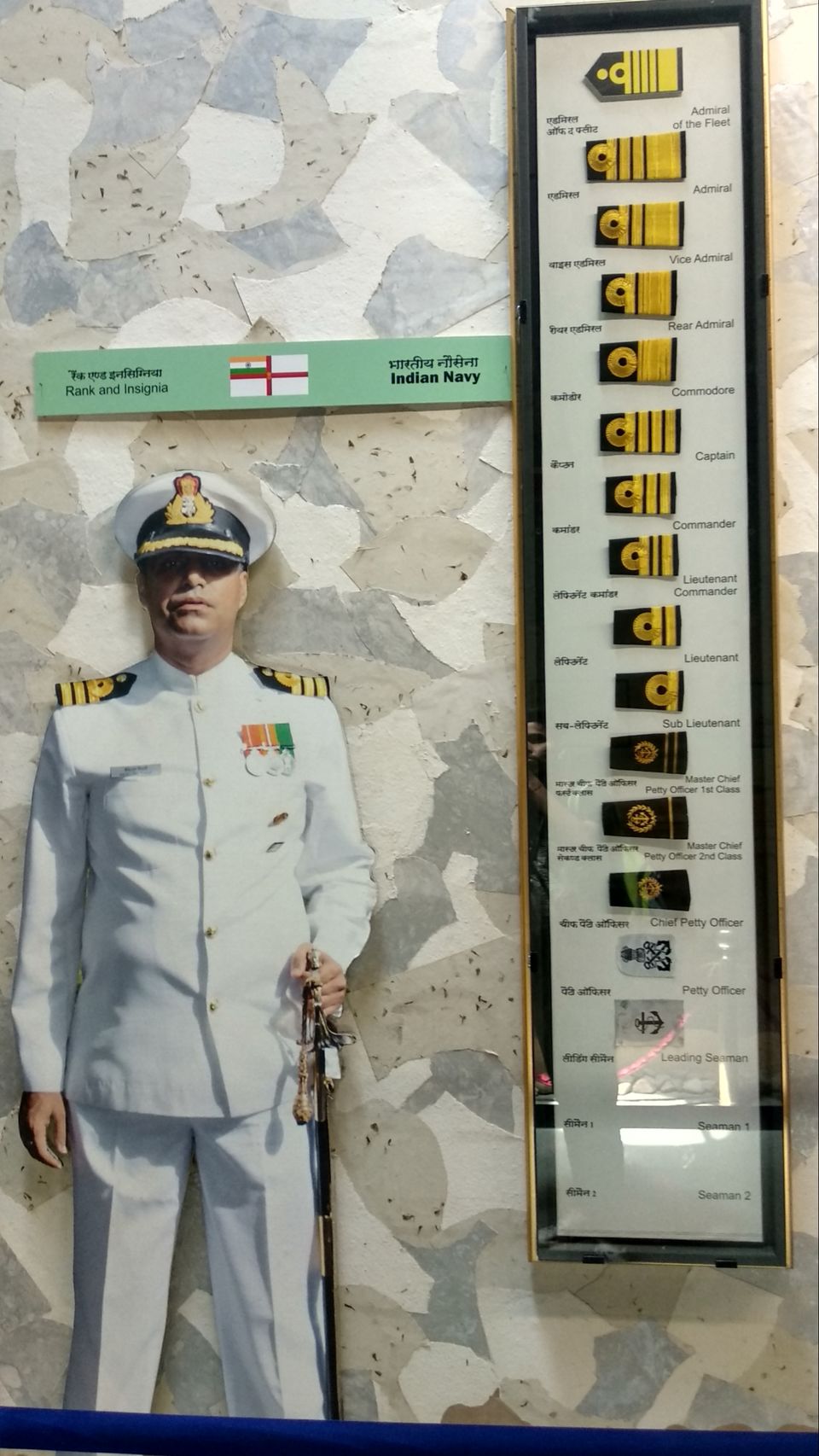 On your right hand's wall you will see the "Ranks And Insignia" of forces. How their shoulder shines with these stars, strips and how they know about there seniority.
When you will going out from there so at the end you will see there are some sniper guns hanging on right wall and there are some books placed on your left hand.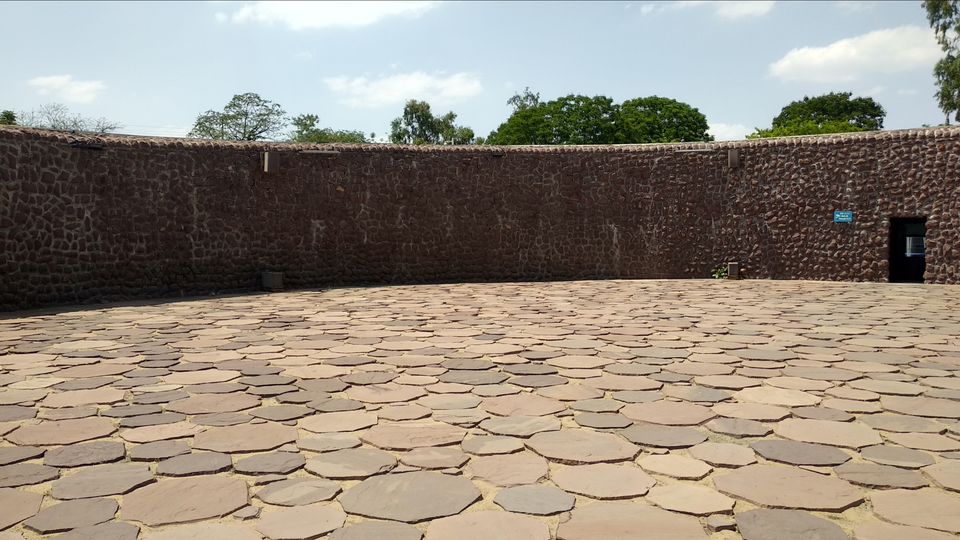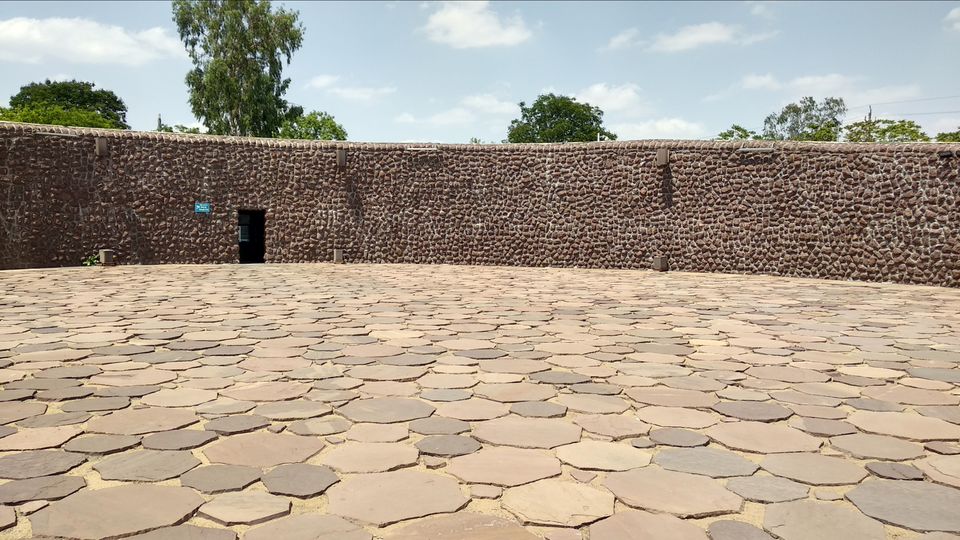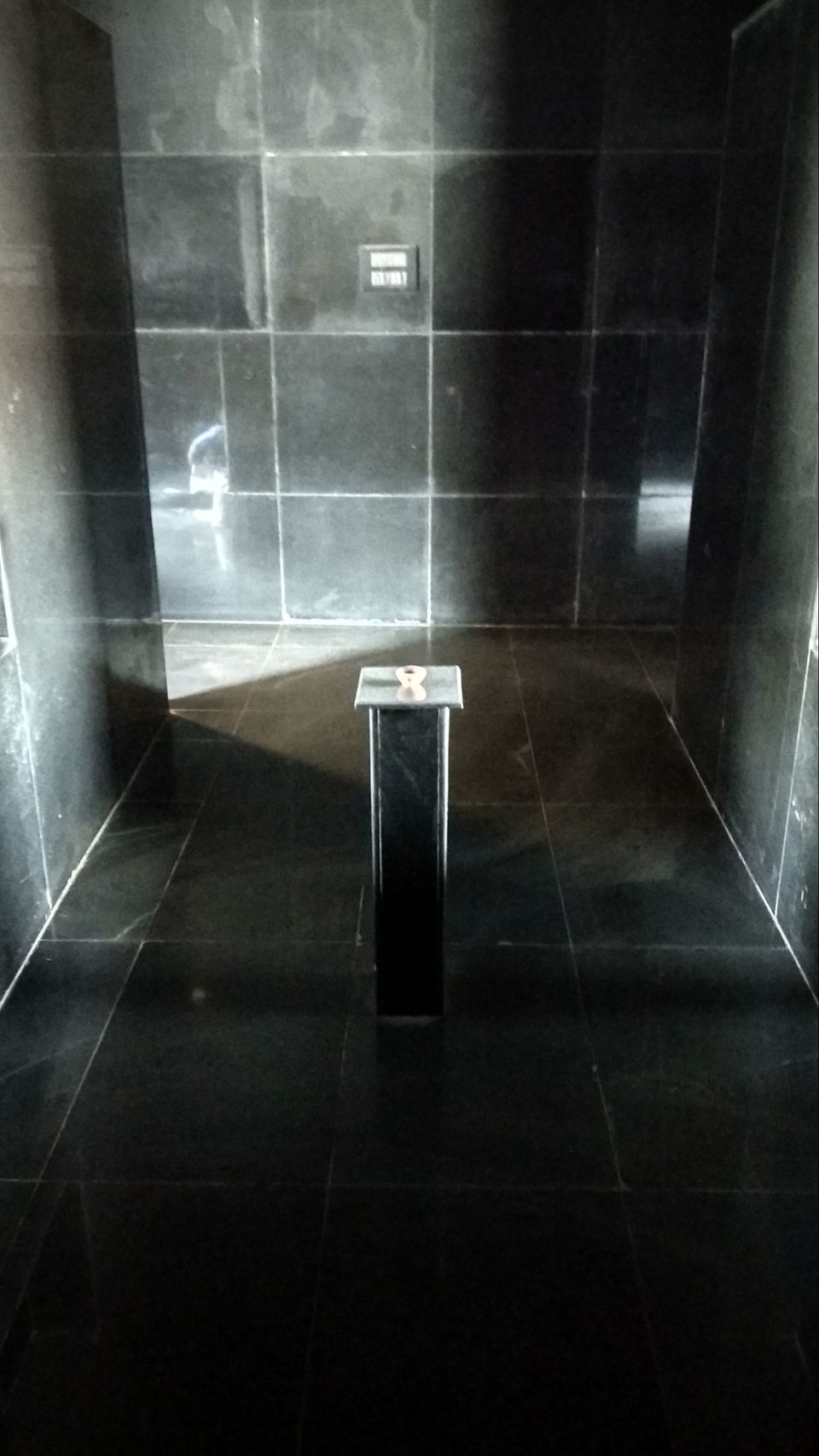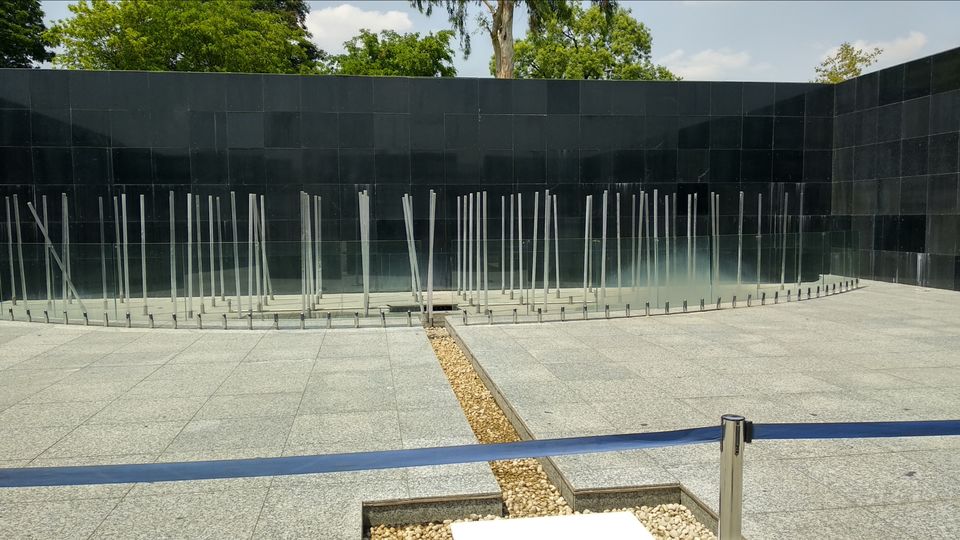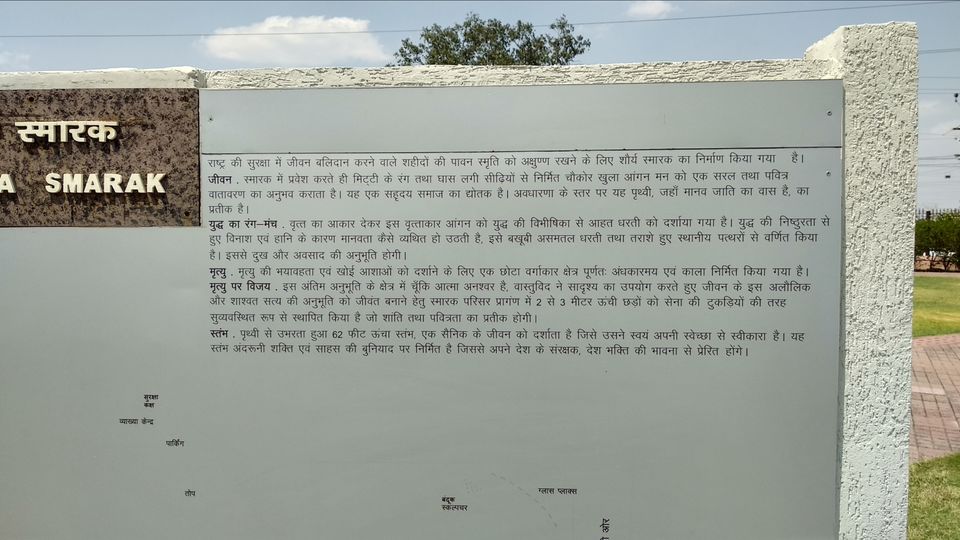 After coming out from the hall you will entered in free spaces then a big circle then a full black square part and then a beautiful fountain area. This four stages called as a life and died visit. There are a note placed there which tells you the story of these places.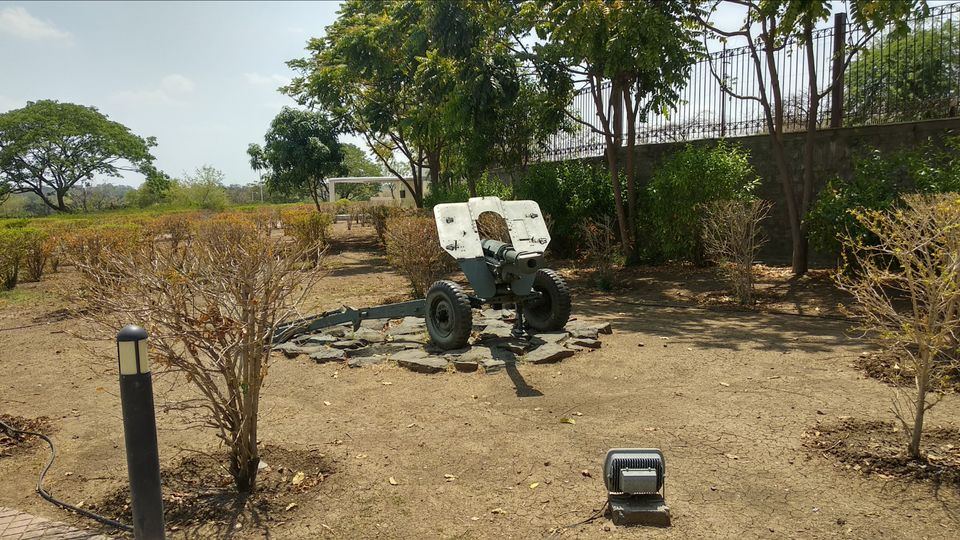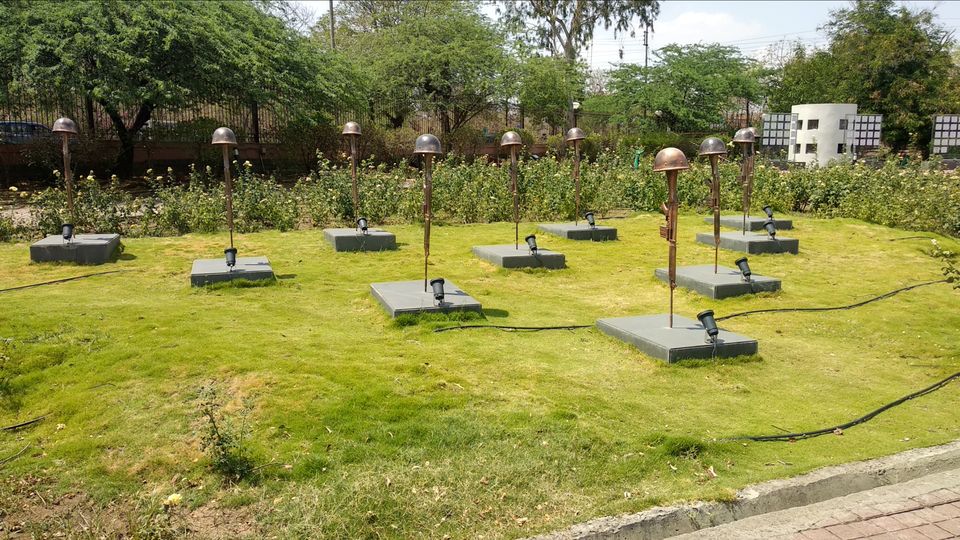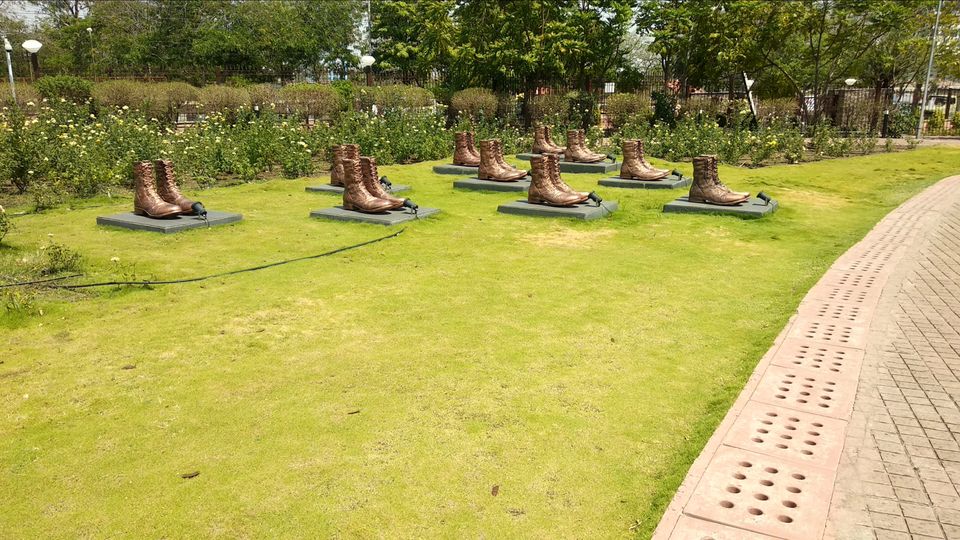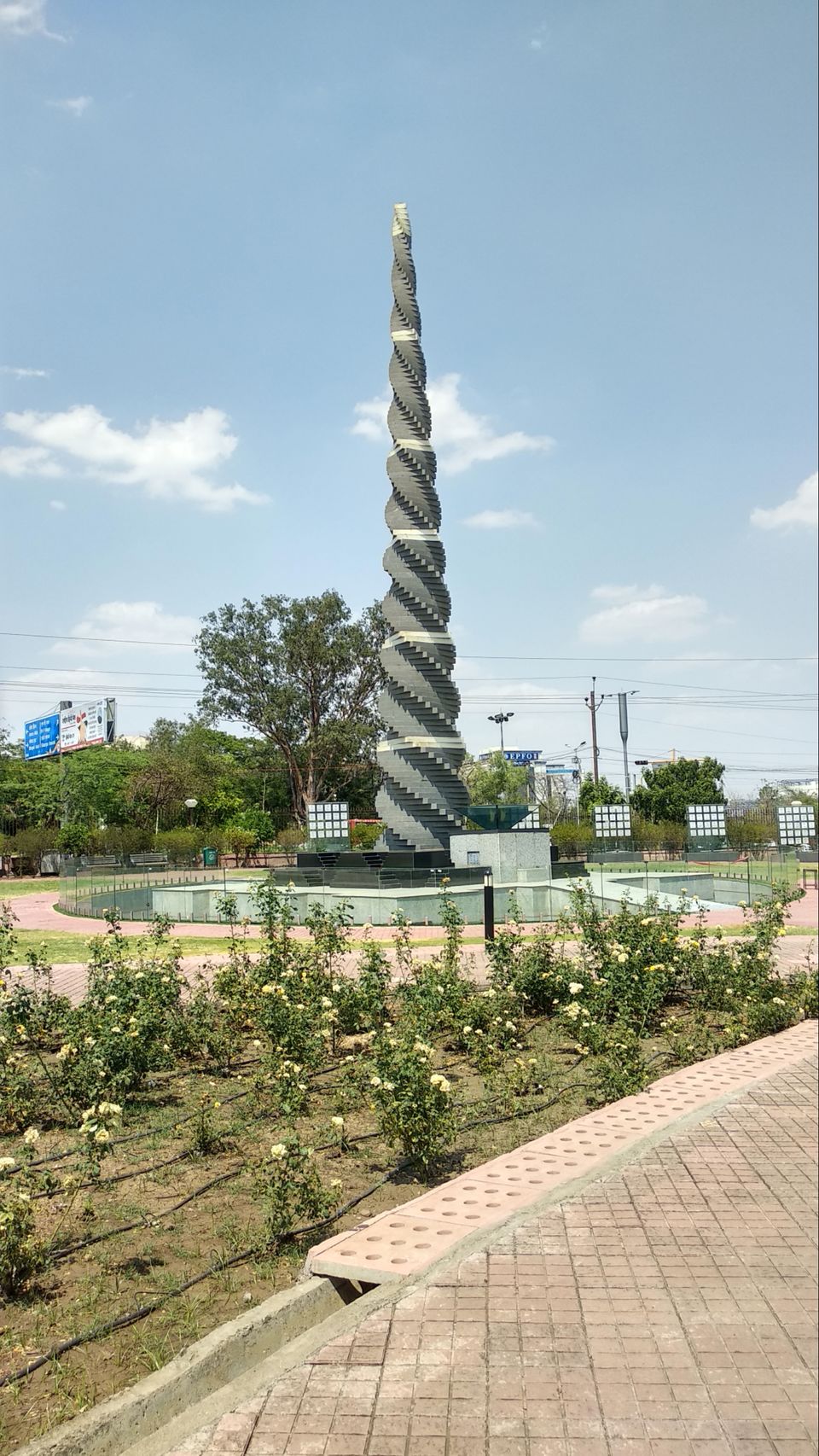 At the end of the visit there are such some beautiful things placed in the park . As like tanks martyr shoes and many more things.
After the visit I am damn sure you will feel the patriotism in your heart. You don't want to lose this feel ever.
This is how your visit of war zone endes. There are many places here to visit. So wait for my next experince.