"The way up to the top of the mountain is always longer than you know. The moment will arrive when what seemed so near is still very far." - Paulo Coelho
Bhrigu Lake
Bhrigu Lake or Brighu Lake is a lake located at an elevation of around 4,300 mts (14,100 ft) in Kullu District of Himachal Pradesh. The trek starts around 5 Km from Gulaba check post and is a 3-day hike from Manali.
It is named after Maharishi Bhrigu.
Trek Details
Date: 27th May, 2017 to 29th May, 2017
No of days: 3
Trek Distance: 22-24 Km approx
We hired a travel agency.
The Itinerary
Day 1: Manali to Gulaba by road & 7 kms moderate trek from Gulaba to Rola Khuli
It is a one hour drive from Manali to Gulaba. The trek begins approx 5 Kms on the Leh-Manali highway from Gulaba checkpost. As we started our trek around 12 PM, we could not trek all the way up to Rola Khuli, so had to pitch the campsite about 4 kms before it. But the view of Pir Panjal Range from this location is breathtaking. If you want to reach the campsite before the dusk, I'd suggest you start around 9 am.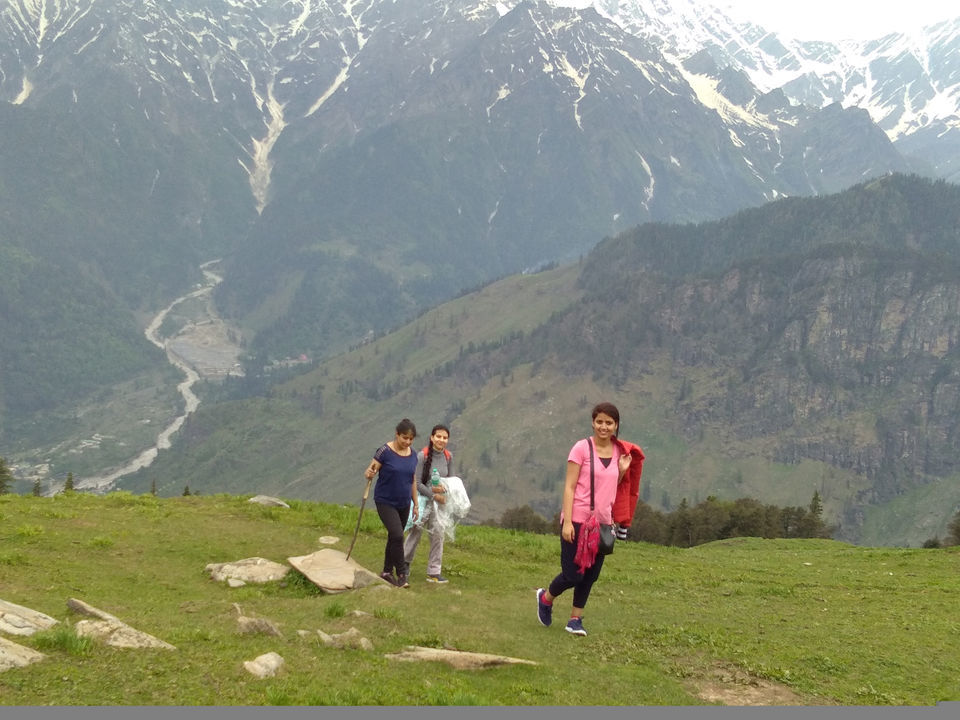 Day 2: Trek to Bhrigu Lake from Campsite & Back to campsite
"How glorious a greeting the sun gives to the mountains"- John Muir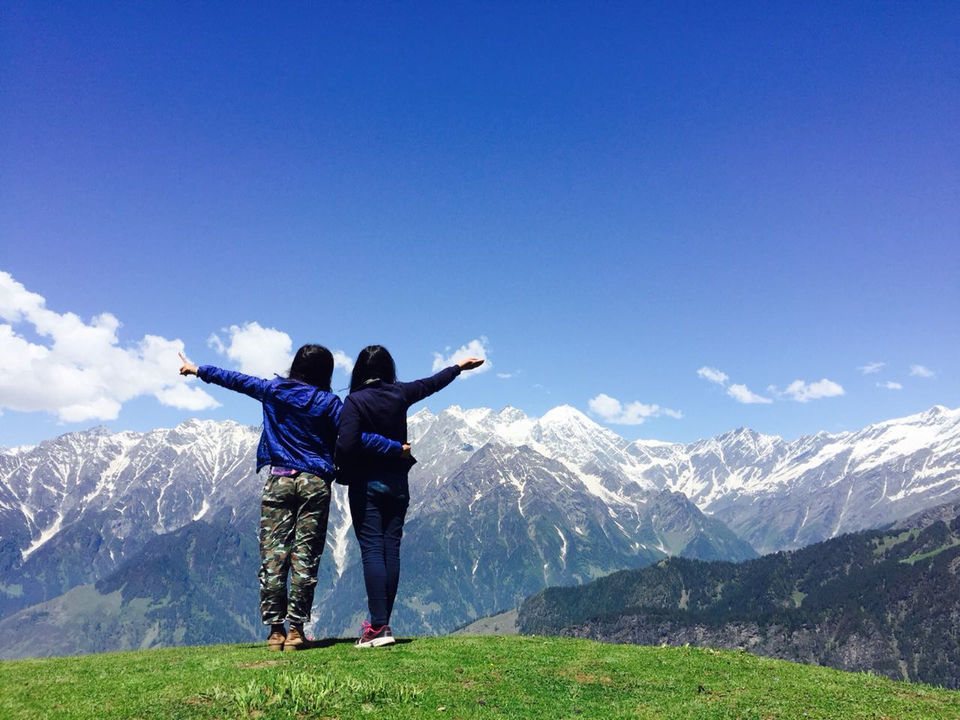 Morning view was mesmerizing, the breeze soothing.
We started the trek early as we had to cover the remaining 5 Km Rola Khuli and than next 6-7 Kms to reach Bhrigu Lake. It took us about 1 hour to reach Rola Khuli or Rola Kholi. It is a campsite nestled inside a small valley. The trek till Rola Khuli was moderate. It becomes more challenging after Rola Khulli because of the slope and snow covered mountains. It was a steep climb until Bhrigu Lake. Last 1 Km of the trek is though boulders. It takes approx 4-5 hours to reach Bhrigu Lake top from Rola Khuli.
"The best view comes after the hardest climb." - Unknown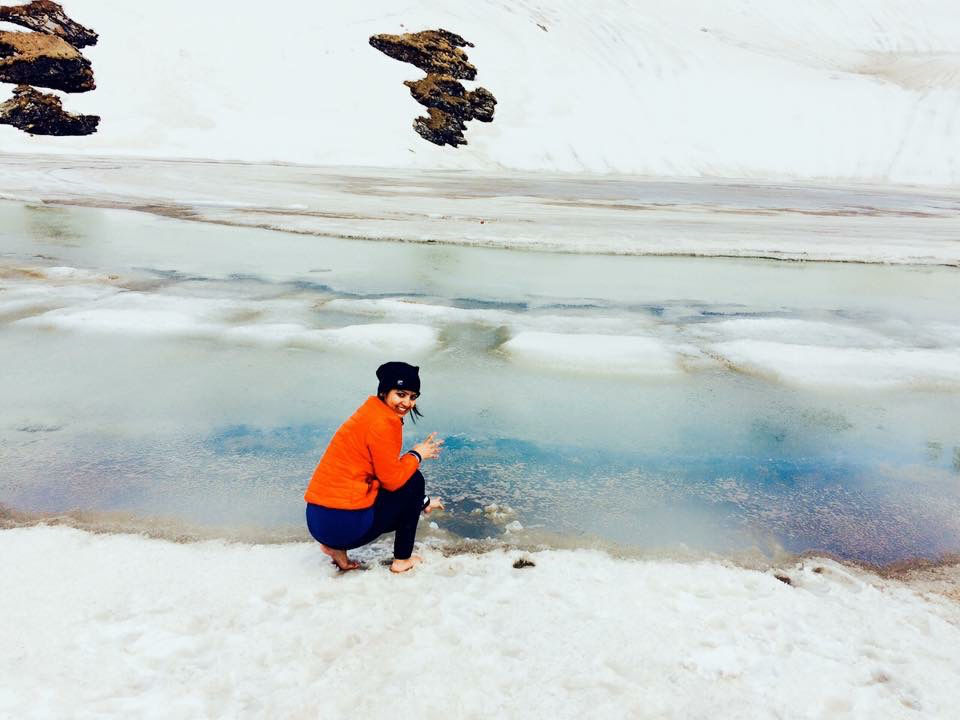 Mesmerizing sight of Bhrigu Lake is worth the efforts it takes to the reach the lake. We spent more than a hour around the lake and wanted to stick around for longer, but due to bad weather conditions had to head back to reach the campsite before nightfall.
As it was snow all around, we were having trouble in trekking down. So, our guide advised us to slide ourselves down instead trek. And we ended up with most thrilling & beautiful experience. We reached back to campsite within 3-4 hours (thanks to our sliding).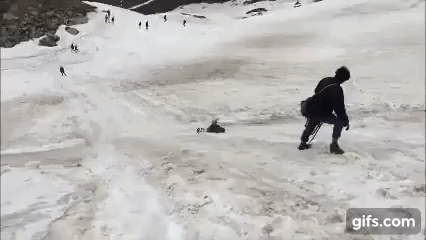 Day 3: Trek down from campsite to Gulaba & drive back to Manali
It takes approx 3 hours to reach Gulaba & 1 hour to Manali.
"Memories made in mountains stays in our hearts forever"- Unknown
NOTE: Due to weather conditions and snow in April, May and June, it is not advisable to trek without a guide.