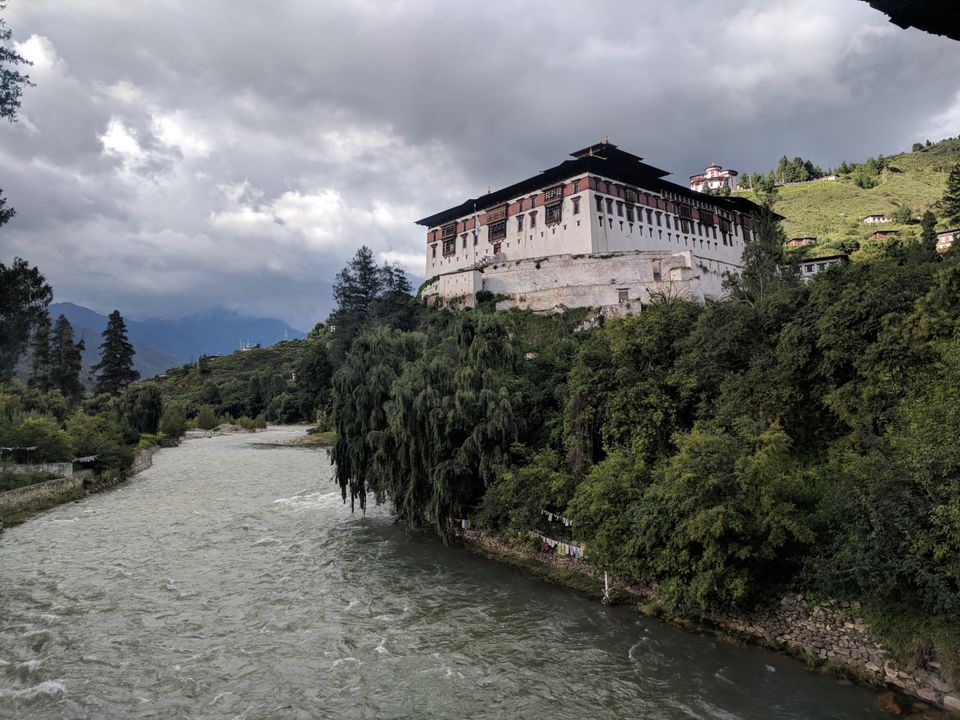 Its in the mid of August when we, a group of 13 ppl planned to visit Bhutan. We started from different parts of India and met at bagdogra, a border town of West Bengal. The climate in bagdogra is disgustingly hot and humid.From there it took us 5 hrs in innova to reach phuntsholing, the entry point of Bhutan.
         
The moment we entered Bhutan we could see the drastic change in the environment from dirty West Bengal roads to neat and clean streets of Bhutan. Indians can roam in phuntsholing without a permit but to visit thimpu and Paro you would require a permit. We couldn't get our immigration done that day as the office was closed by the time we reached ,so we stayed over night in phuntsholing. We checked in to hotel gadhen which was decent.
     
 That evening we headed out to explore the streets of Bhutan,to see the entrance gate which is not so great, visited a temple ,tried some momos and local wine which was cheap but pretty good. People follow strict traffic rules in Bhutan, you can see pedestrians walking on the footpath only , crossing the roads only at the zebra crossing and you can see vehicles stopping when they see people waiting to cross the roads(we were shocked seeing an ambulance stop for us to cross the road)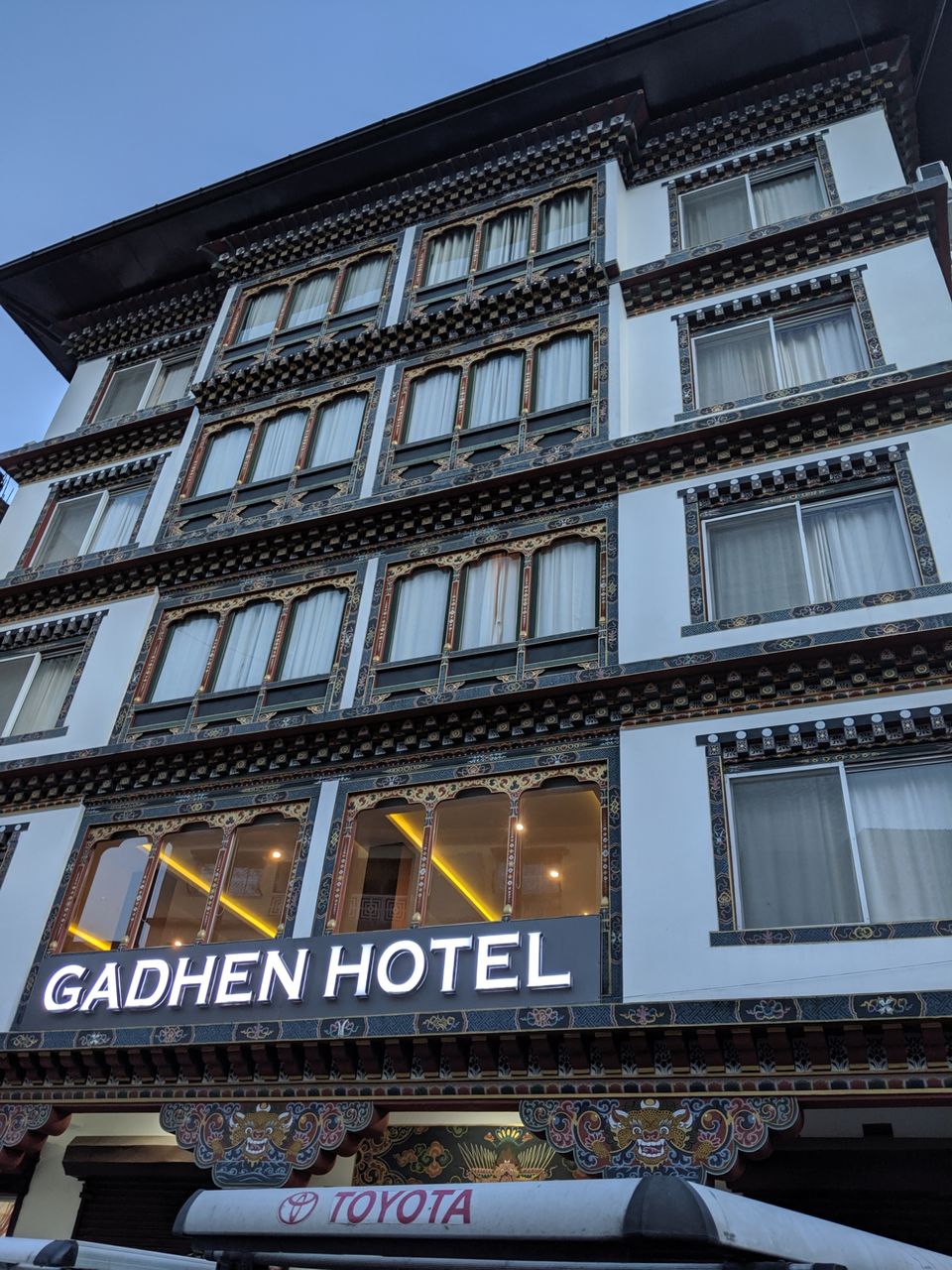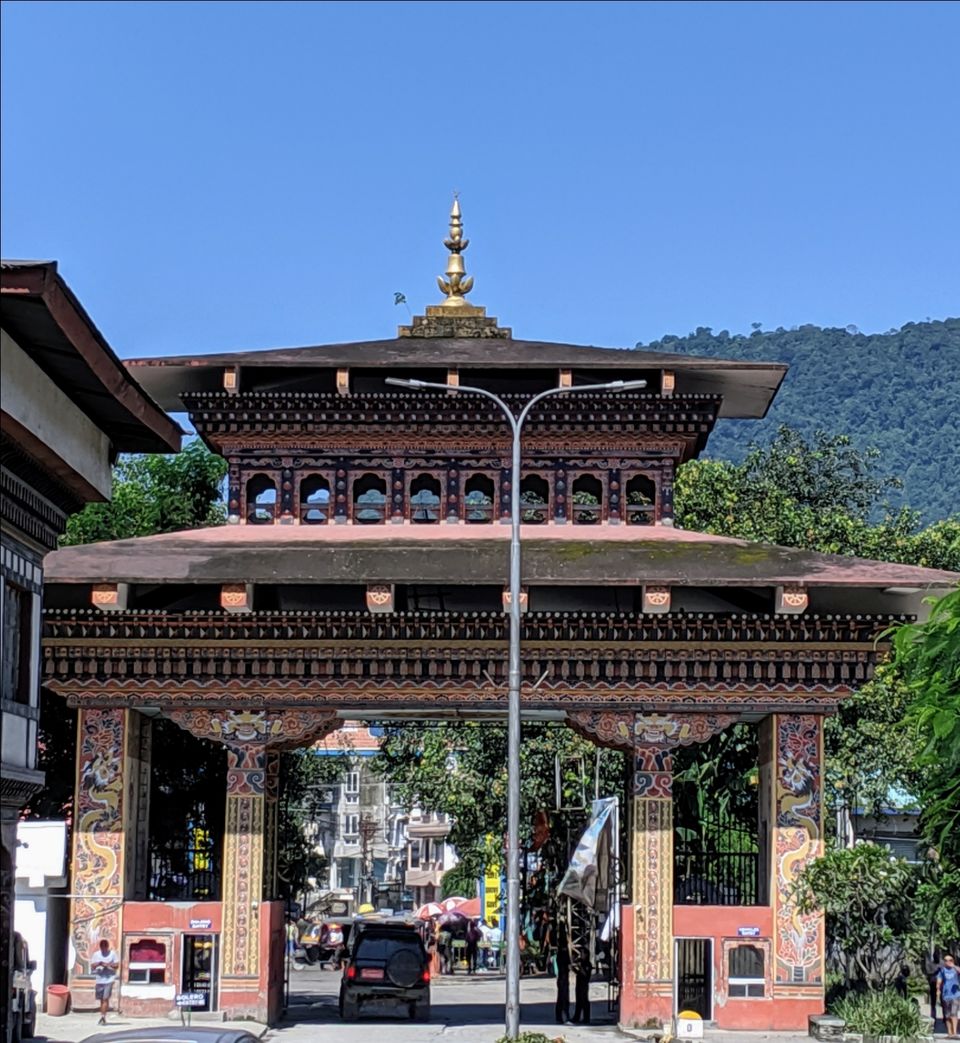 Unfortunately next day the servers at immigration office were down so we had to wait in the long queue in terribly hot weather for 4-5 hrs to get the immigration done. Our travel agency guy arranged a Toyota coaster which was super spacious,neat and stylish.
    
We headed on ghat road to the capital city Thimpu which is 5 hrs away, the journey is not so comfortable to the ones who have motion sickness. Weather started getting cold and cloudy as we are gaining altitude. We didn't find any plane interesting to stop by and have a look. We reached Thimpu  around 7 pm and the place seems closed already  , the roads are empty we can hardly find people roaming. We booked a villa through Airbnb in Thimpu which is beyond our expectations. Whole place is made of wood, spacious ,has a kitchen and it could easily accommodate 15 ppl. So far we didn't experience much of Bhutan and it's culture as most of the time went in travelling.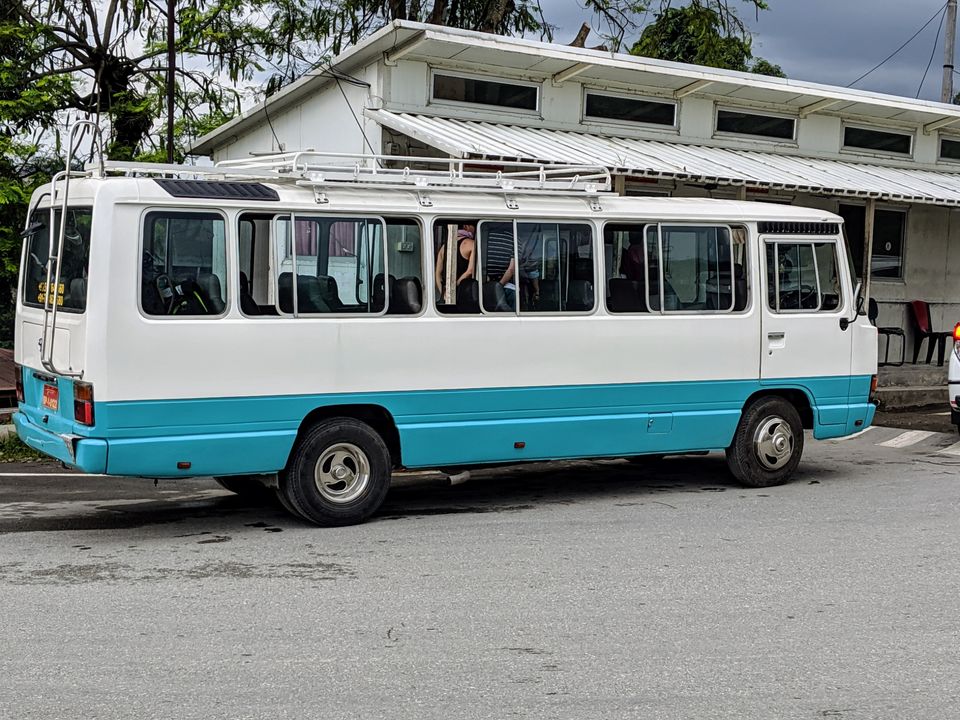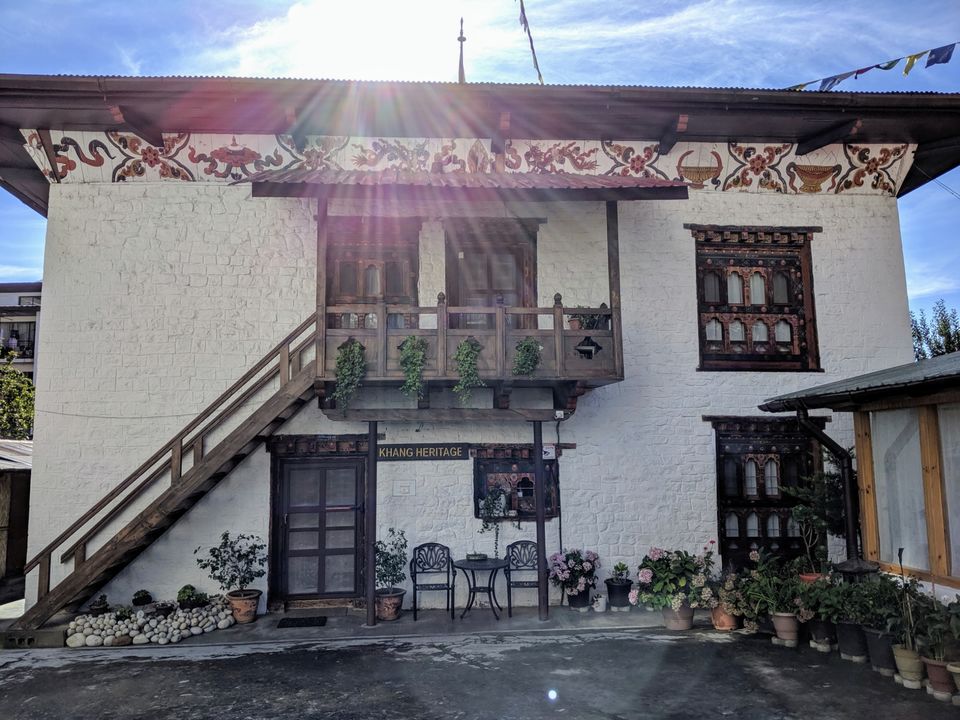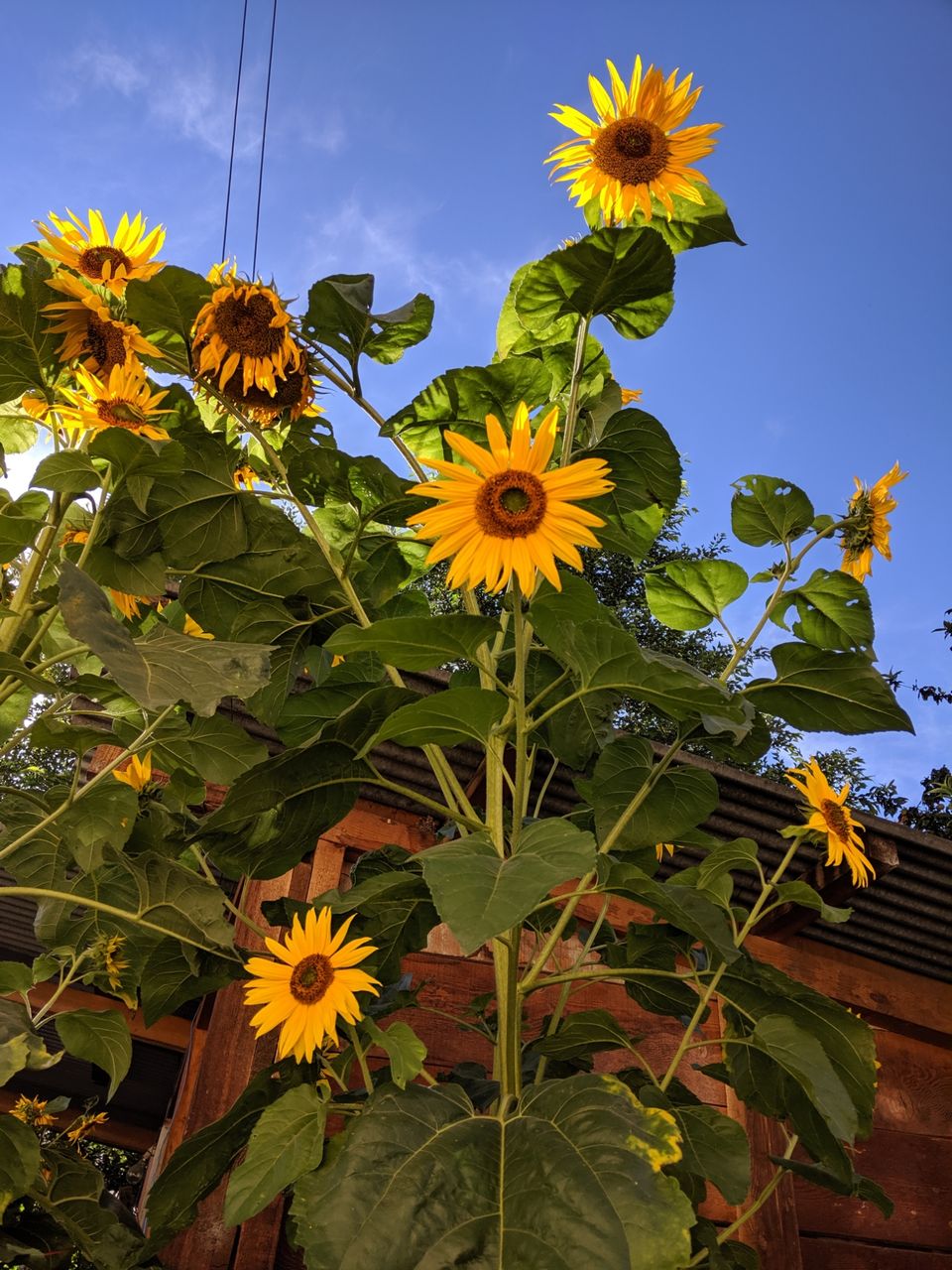 We visited textile museum, entry fee of which is 100 nu and we get to see a big room filled with history of hand woven textiles. Nothing interesting for people who are not so keen about handicrafts. We thought of visiting zoo in Thimpu but our travel agent suggested not to as there are hardly any animals to see. So we skipped it and went to simply Bhutan living museum which I felt was a good place to know about the Bhutanese culture. We are dressed up like Bhutanese, girls in Kira and boys in gho . Though we looked funny in the outfits we enjoyed looking like one among them and had fun joining their traditional dance. The in-house guide told us about few of the past kings ,the now king and how monarchy works there.
    
We are surprised to see the pride and respect Bhutan people have towards the king. Many people have royal couple pictures mounted to the walls at their home. Also there are no homeless people/ beggars found on the streets.
After simply Bhutan We had our lunch at a restaurant nearby .Through out our trip we have ordered mostly Indian food ( very rarely Bhutanese) as we being typical south Indians couldn't control our hungry palettes.
We then visited buddha Dordenma statue which is around 170 foot tall , inside which there are 1,25,000 small Buddha statues( may be more than the population of Thimpu). We are done for the day , back to bnb. Our bnb has got a nice bonfire place which we thought of utilising and got some wood from the host , arranged our seating , all excited we lit the bonfire and then unfortunately the excitement didn't last much time as it started raining.🙄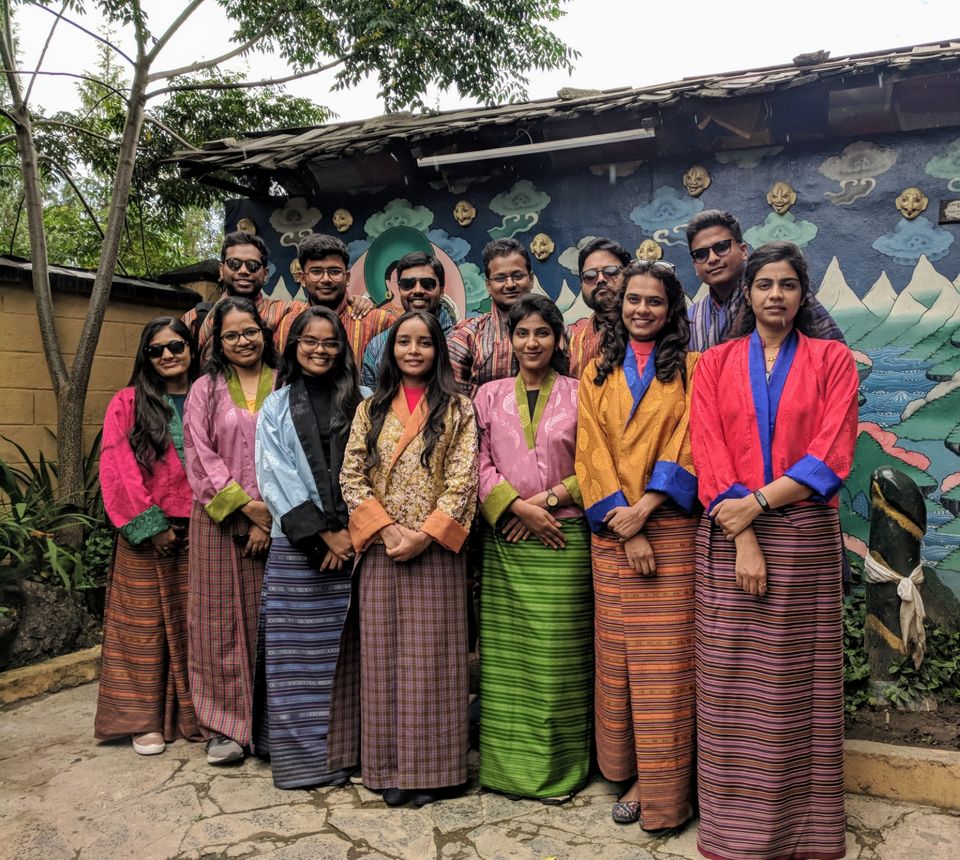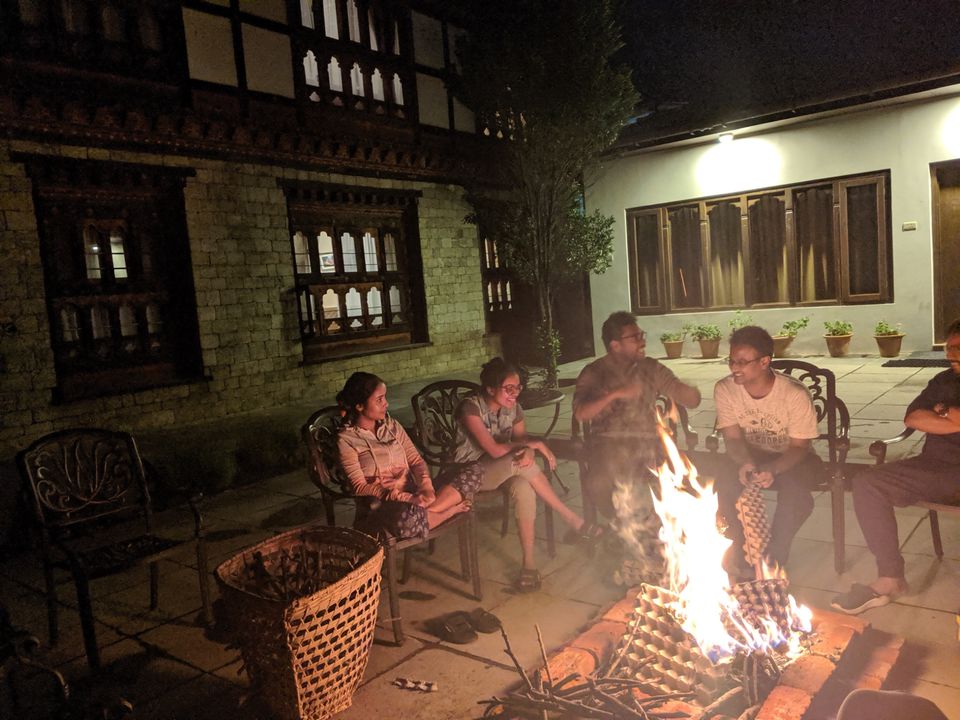 We started at 8am from Thimpu to Paro. On the way we visited Dochula pass ,108 stupas built at a place and you could see Himalayas from this place . But it was foggy at that time so we couldn't experience the views. We then started to Paro and checked into a beautiful homestay ( again from Airbnb) with a stream next to it.
That day we visited Rinpung Dzong - Buddhist monastery and fortress , you have to walk for a km from main road ,crossing a bridge to reach it. The architecture of the fort is pleasing and the environment is calm and spiritual. You should be fully covered to enter the monastery ,Entry fee is 300 nu per person and we will be accompanied by a guide . It is  said that 200 monks reside here so we were asked to remain silent all the way ,also there is a administration office too.This is lit so beautifully at night.
On the way back we had a look at the airport from a view point. Paro airport is the only airport in Bhutan.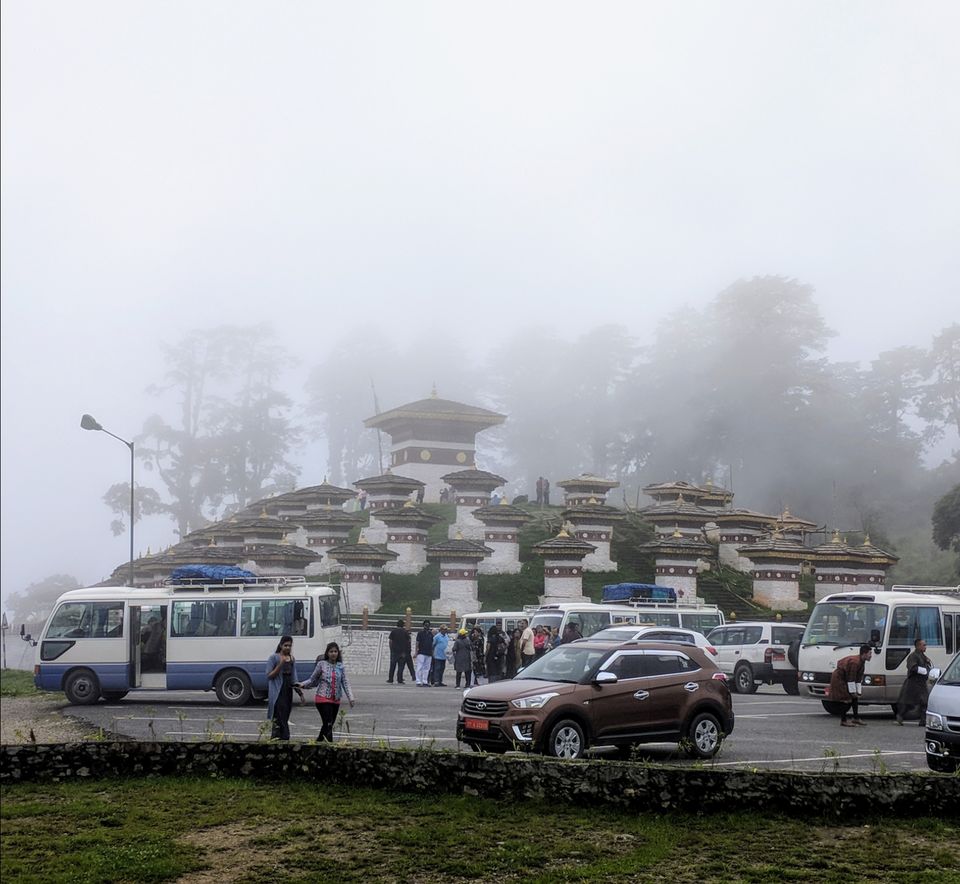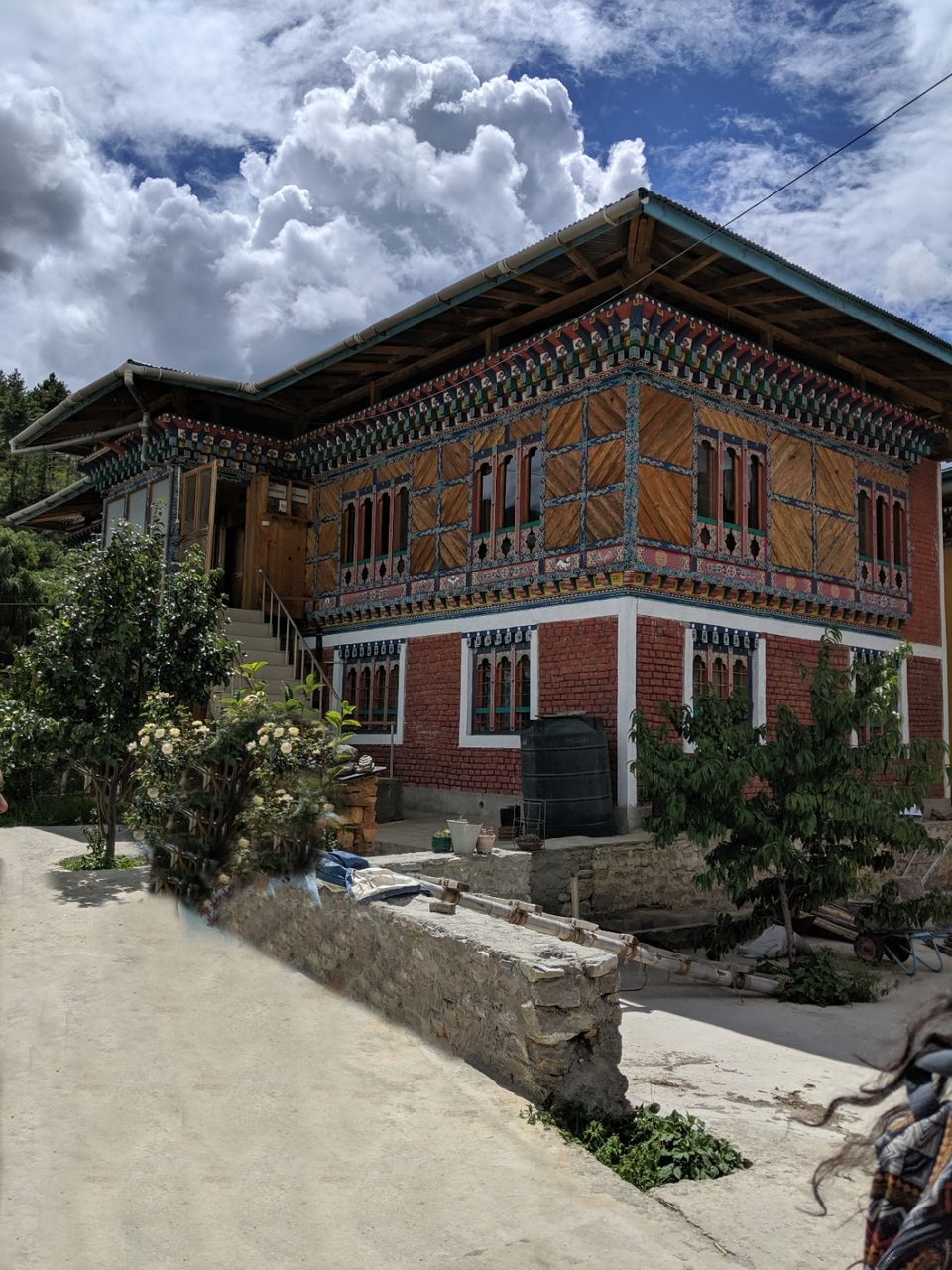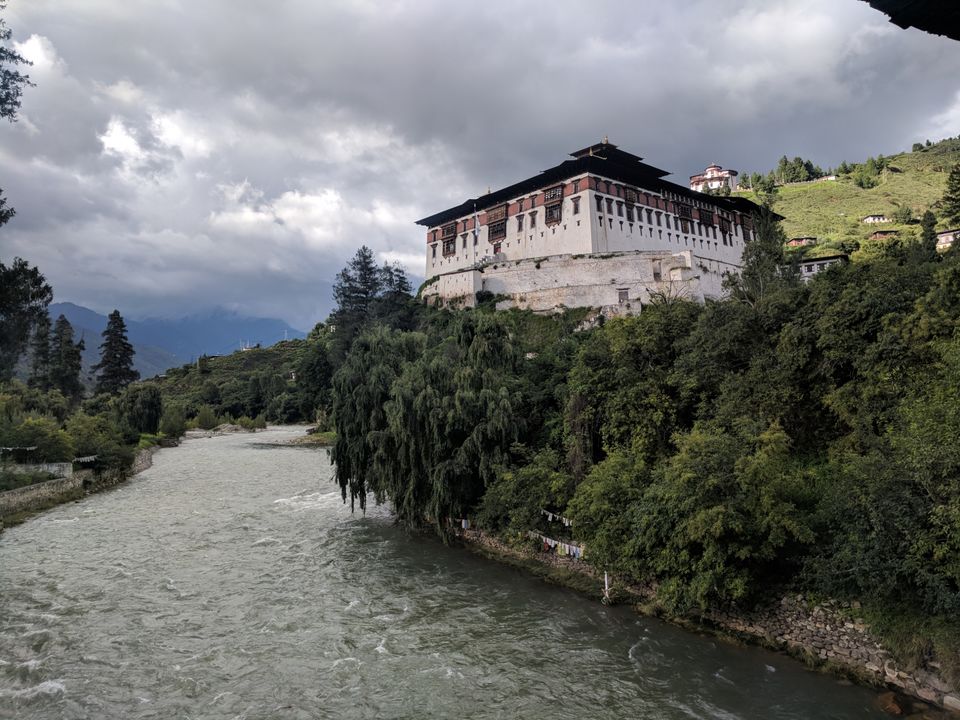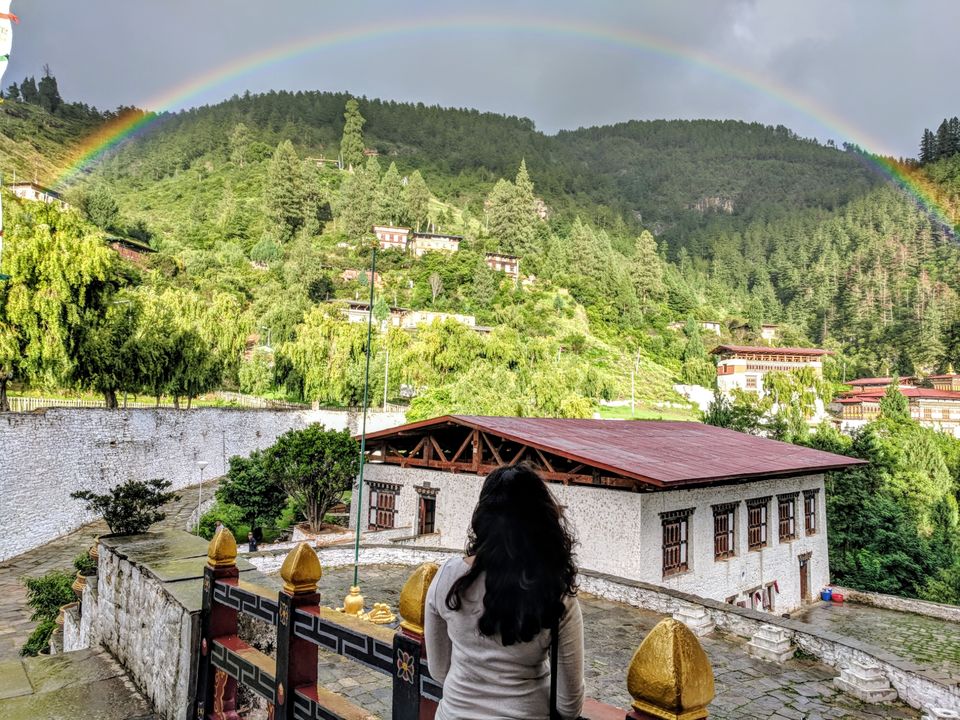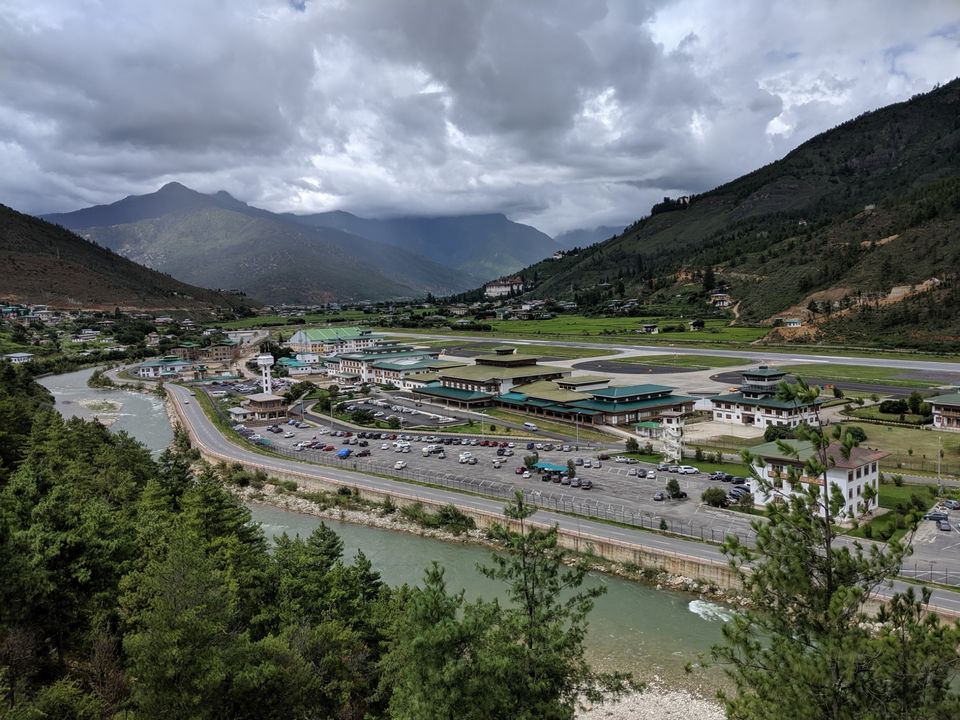 Since day 1 of the trip I was waiting for Tigers nest trek which finally is gonna be this day. We reached the base by 8am and I was excited looking up to the nest so high perched on a cliff and covered in trees. We bought sticks at the base and started our hike.Its a medium trek covering 4 miles up and down. Most of the hike is uphill and the ground is covered with rocks.
First one hour we climbed huffing and puffing but the stunning views kept us going. We could see old people and kids hiking the trail whom we took as inspiration and pushed our lazy selves to move. We stopped at many spots to enjoy the beautiful views (also to take pictures ofcourse),also you will find small waterfalls along the way.
We reached cafetria in 2 hrs which is half way of the trail , everything over there is super expensive. From cafetria the rest of the trail is mostly flat with few steps in the end of the trail. Soon after we started from cafetria we found a place where we can drink water coming from the mountains.  The water is cold, refreshing and tasty, you should definitely try it.  We met a couple and their 3-4 year old daughter looking at  whom we had our parenting lessons 😛
After one and half hr from cafeteria we finally reached tigers  nest which is at 1700 feet elevation. Padmasambhava who is called second Buddha took refugee from Tibet arrived Paro on a tigress and this became his home, hence the name tigers nest. Photography is not allowed inside the nest. You can 2-3 homes on the hill where monks and few people who work there live.  A guide will accompany you inside the nest showing the temples. It took half an hr inside the nest and then we started our trek back to the base.
Do carry few chocolates and snacks with you as u would definitely require energy boost. The trek down hill is easy and we reached the base in 2 hrs. At the base you can find shops to buy souvenirs and handicrafts, this place has pretty decent prices compared to all the others we had been to in Paro and Thimpu.
This is the highlight of our trip and a trip to Bhutan is not complete without visiting Tigers nest.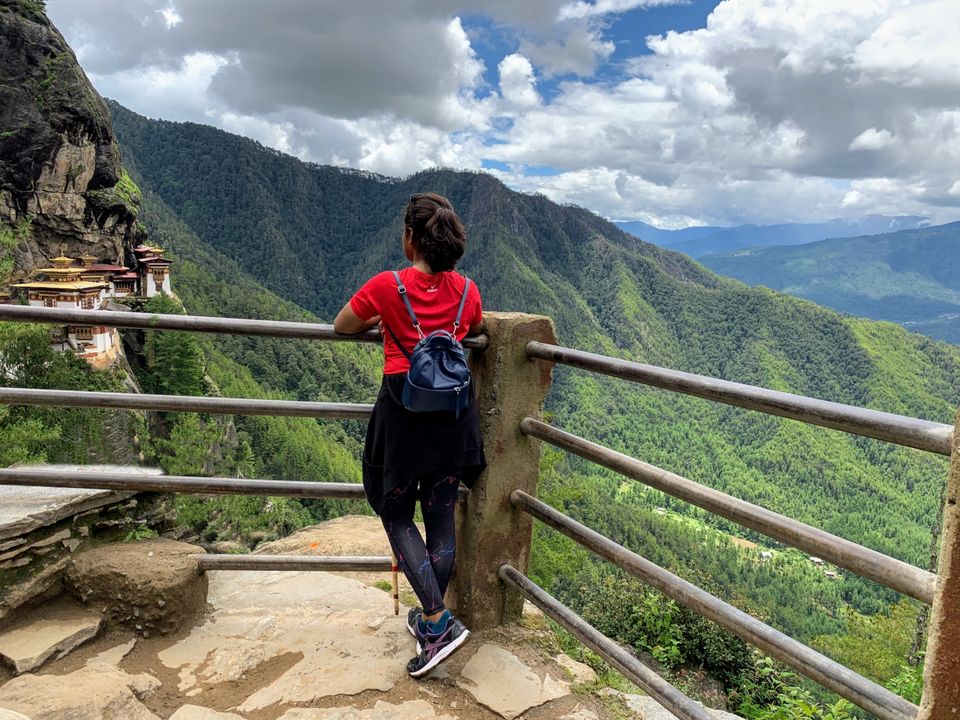 Back home!
We took the same route back home from Paro .Paro- phuntsholing- Bagdogra. We should've taken flight from Bhutan to avoid the hectic journey but the prices are high and flights are only on few days of the week.
One can see patience, calmness and happiness in most( I don't say all) of the faces in Bhutan.
Overall Bhutan is more of a place to experience different culture and spirituality than a place to see.