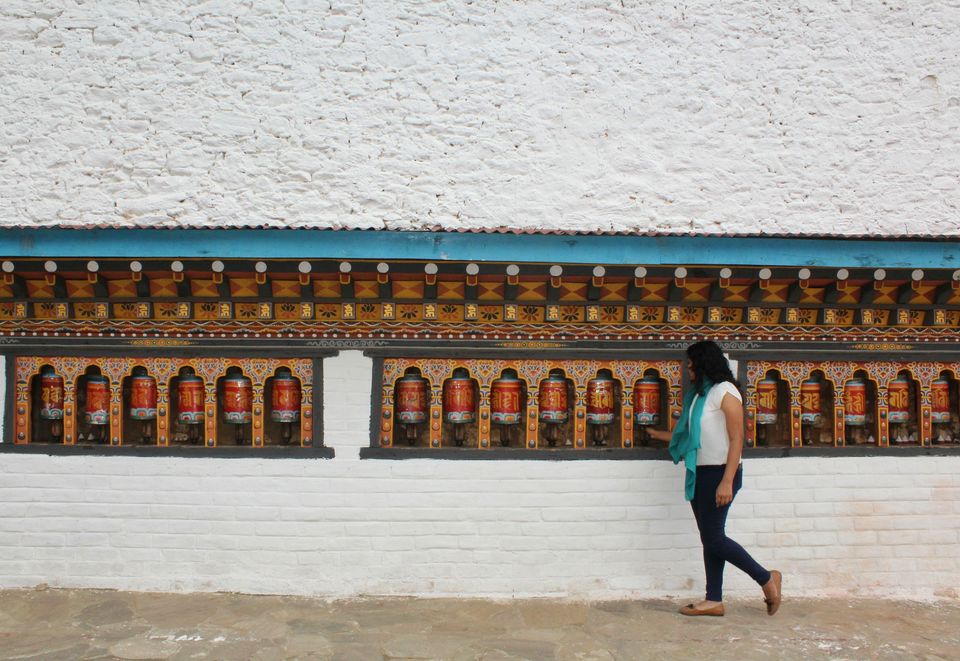 Who wouldn't be charmed by an idea of a small Buddhist Kingdom sitting high in the Himalayas whose core philosophy is Gross National Happiness! In 2016, I planned my trip to the "Last Shangri-la". And here's how I went about it...
Disclaimer : This is a mammoth post. Don't blame me later :D
HOW DID I PLAN THE ENTIRE TRAVEL?
I planned the entire trip, myself with a lot of help from other travel blogs. So, my attempt here is to provide you one stop solution for any information related to Bhutan.
HOW DID I TRAVEL FROM INDIA TO BHUTAN?
The most popular way to reach Bhutan, is to take a direct flight to Paro(The capital town of Bhutan) from Kolkata or New Delhi.
If you are looking for a cheaper way to travel, just like we did, you should read the below:
1. Take a direct flight to Kolkatta.
2. Book the Kanchankanya express from Kolkata to Hasimara. Hasimara is the nearest station to reach Bhutan from the Indian side.
3. Hasimara to Jaigaon by rickshaw. Jaigaon is the last border town on the India side. They charge 50 per head in a sharing rickshaw or you could take a private one for 200 INR, both options he would drop you till the border gate.
4. Jaigaon to Phuentsoling is walkable in distance. Phuentsoling, which is the border side of Bhutan, takes about 2 mins to cross and walk over to the border.
5. Voila! Welcome to the "Last Shangrila". I know! Quite a journey! Another option is, you could also take a flight to Bagdogra and hire a taxi to reach Bhutan or take a local bus from Bagdogra to Bhutan
Know the season
March- May & September- Novemeber are the best months and specially if you are looking forward for some trekking
July – August is Monsoon season in Bhutan.
Dec – Feb are relatively less crowded. The maximum temperature during this time is 9 degrees Celsius and the minimum temperature drops down to -10 degrees Celsius.
The peak tourist seasons are March - May and September – November. If you're considering visiting during these months, it's best to plan your travel much in advance.
Time your arrival during a festival, There are numerous festivals occurring throughout the year in Bhutan. These festivals are vibrant with colourful dances in elaborate costumes, mask dance performance amongst others. We perfectly timed our visit to witness the great annual Paro festival "Tsechu", which happens in March/April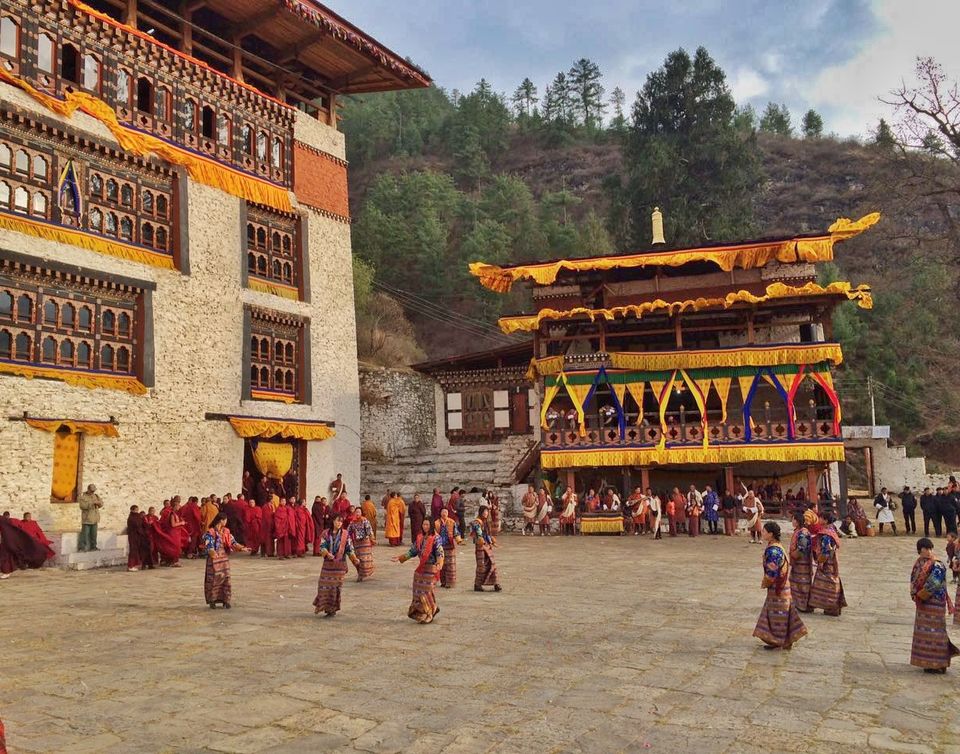 HOW TO GET ENTRY PERMIT/PASS FOR BHUTAN?
Two common ways to get inside Bhutan.
1. Enter via Phuentsholing
2. Fly to Paro
Indians don't need a Visa for entering Bhutan. Bhutan Entry Permit/Pass, can be obtained at any of the entry points from where you are entering Bhutan. Upon entering Bhutan through the Phuentsholing entry point, you will find the immigration office immediately on your right ( landmark: Next to petrol pump). You would require a couple of passport size photographs and a photocopy of your voter's card or passport.
The immigration office is closed on Saturday & Sunday. Unfortunately, we reached Phuentsoling on Sunday and ended up wasting a day. The immigration office is seriously messed up and not at all organised, which even more delayed our permit. Since we reached on a Monday, all those people who were stranded in Phuentsoling because of no permit issuance on the weekend, added to the mad uncivilised rush.
The permit is valid for 7 days only in Thimpu and Paro. To stay more or visit other restricted places, you will need to renew your permit in Thimpu.
Getting Around
Bhutan is well connected by roads and it is best to hire a taxi. Try to ask for some discount as the initial price they quote is exorbitant. I'm sharing below some references if taxi drivers you could pre book. The below quotes rates are from 2016.
1. Dophu: We hired this driver for our travel. Charged us 11500 rs for 5 days
2. Rajesh Pradhan : Initial prices quoted 15000. Last Price 12000Contact Details: 9775297976
3. Sukumar BarmanContact Details: India – 9733178126 ; Bhutan: 0097577316671
4. Kelden : Contact Details : 00975-77777447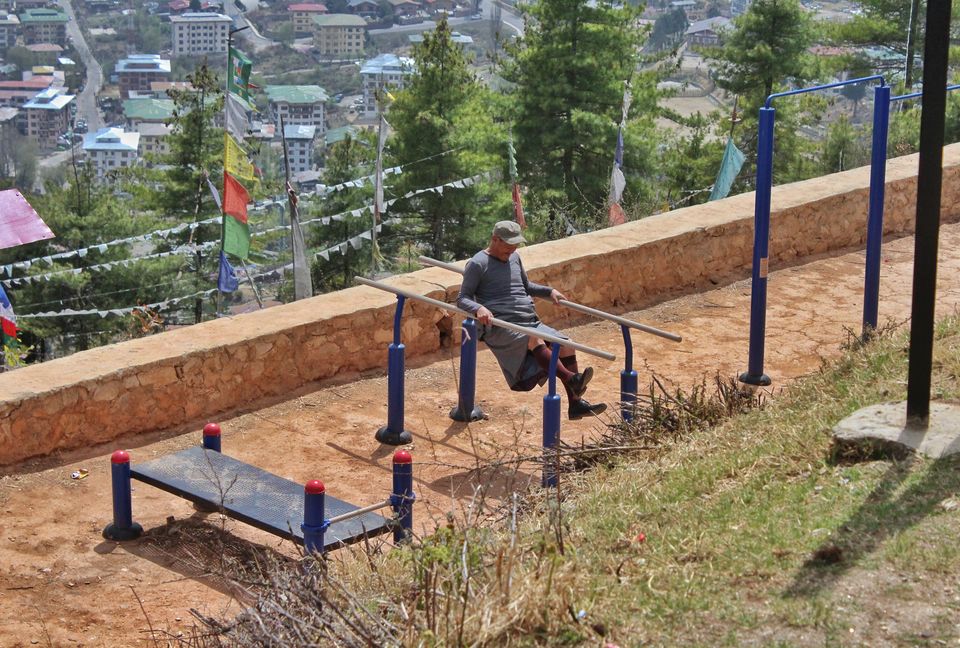 DETAILED ITINERARY BELOW: