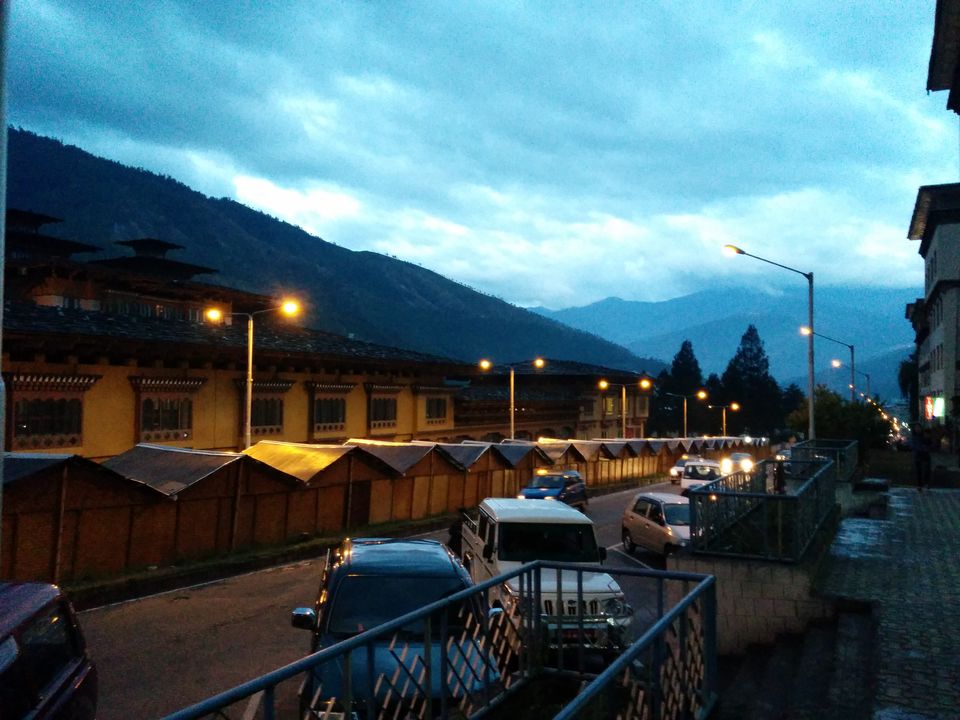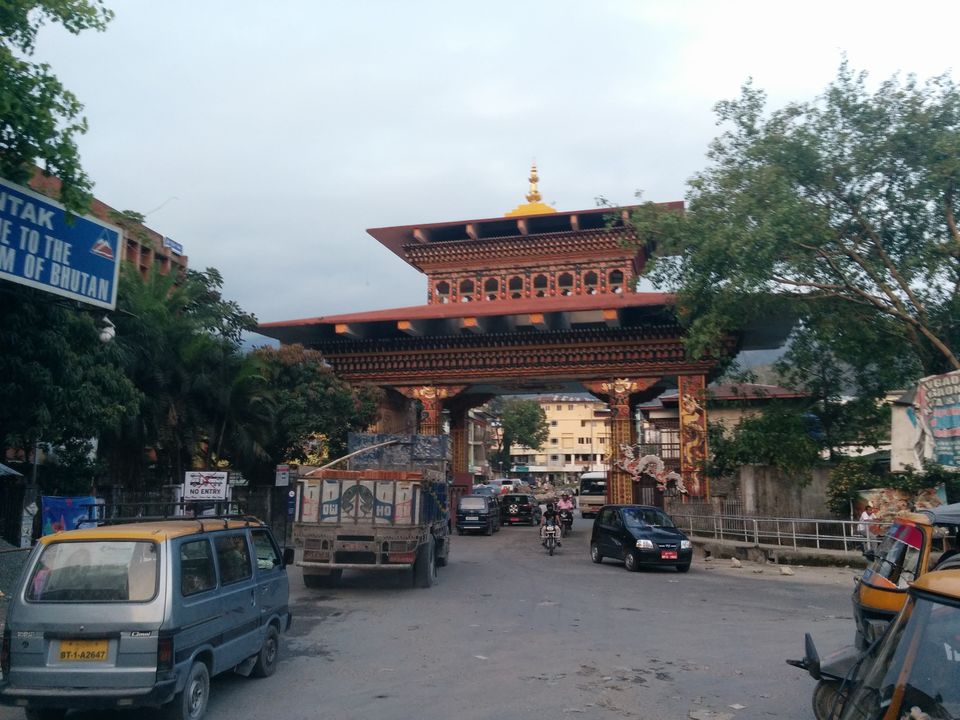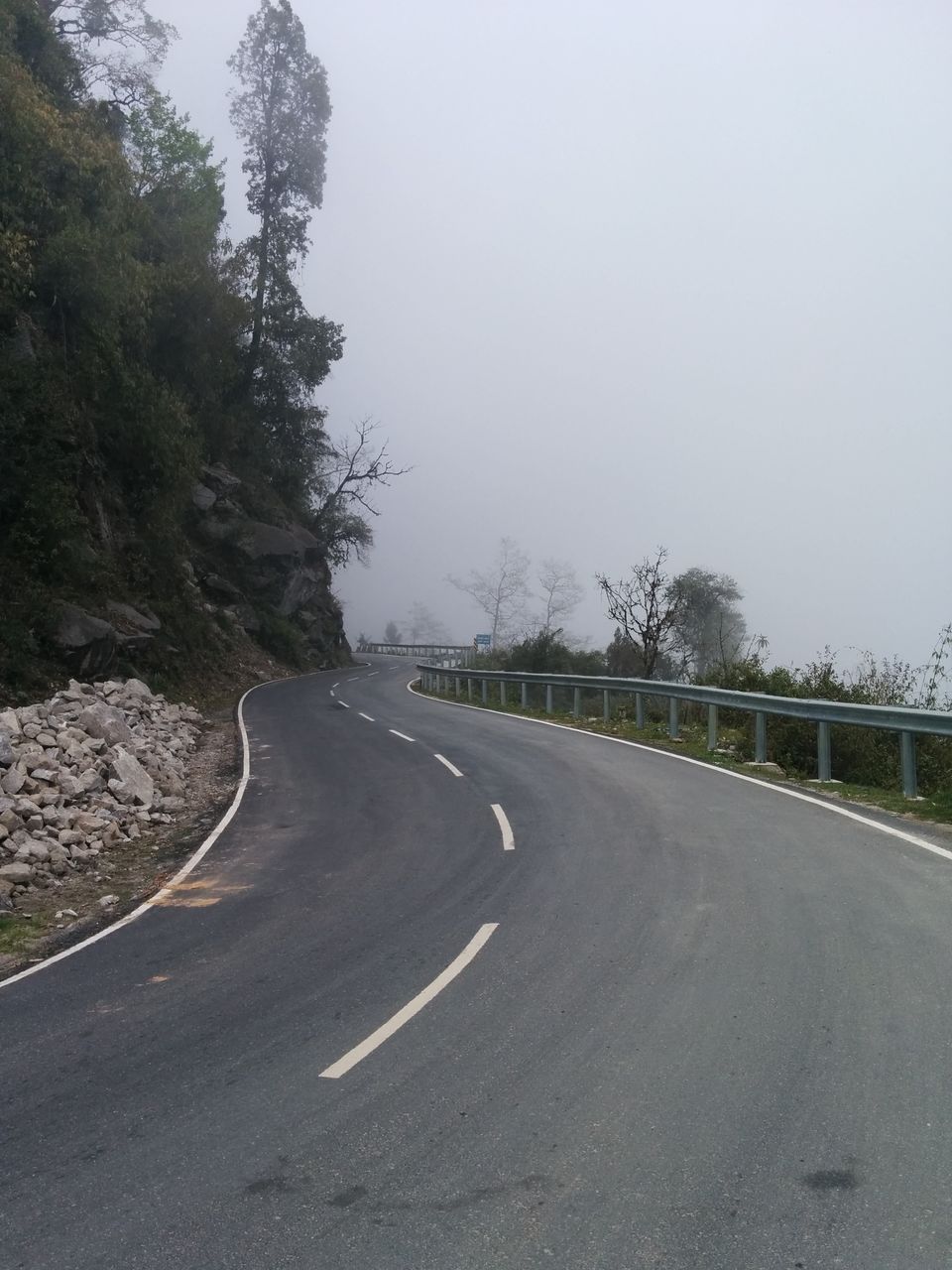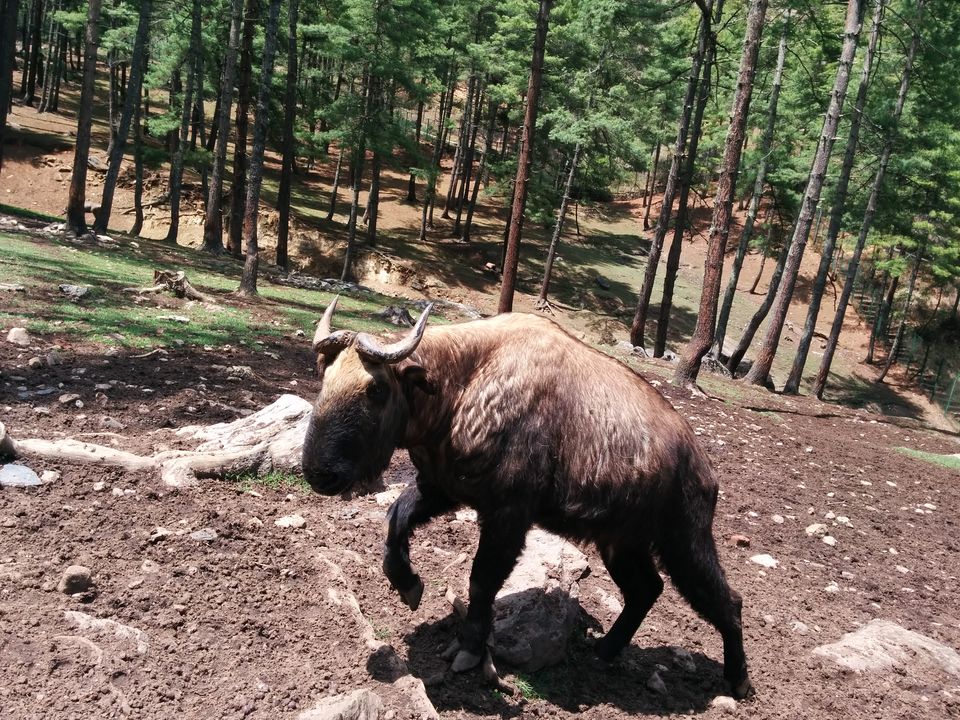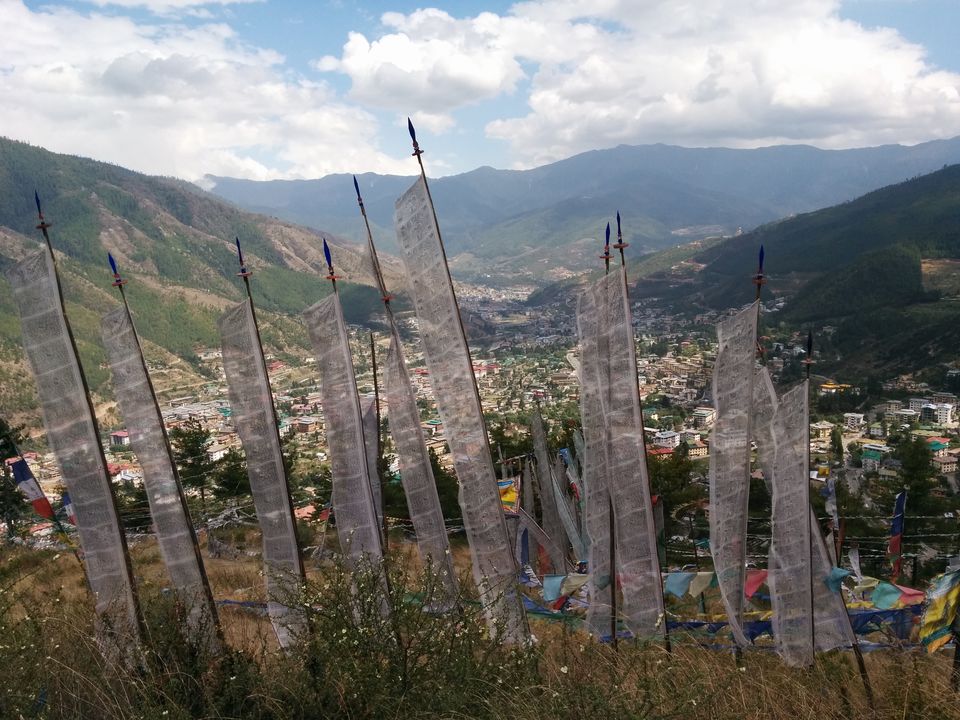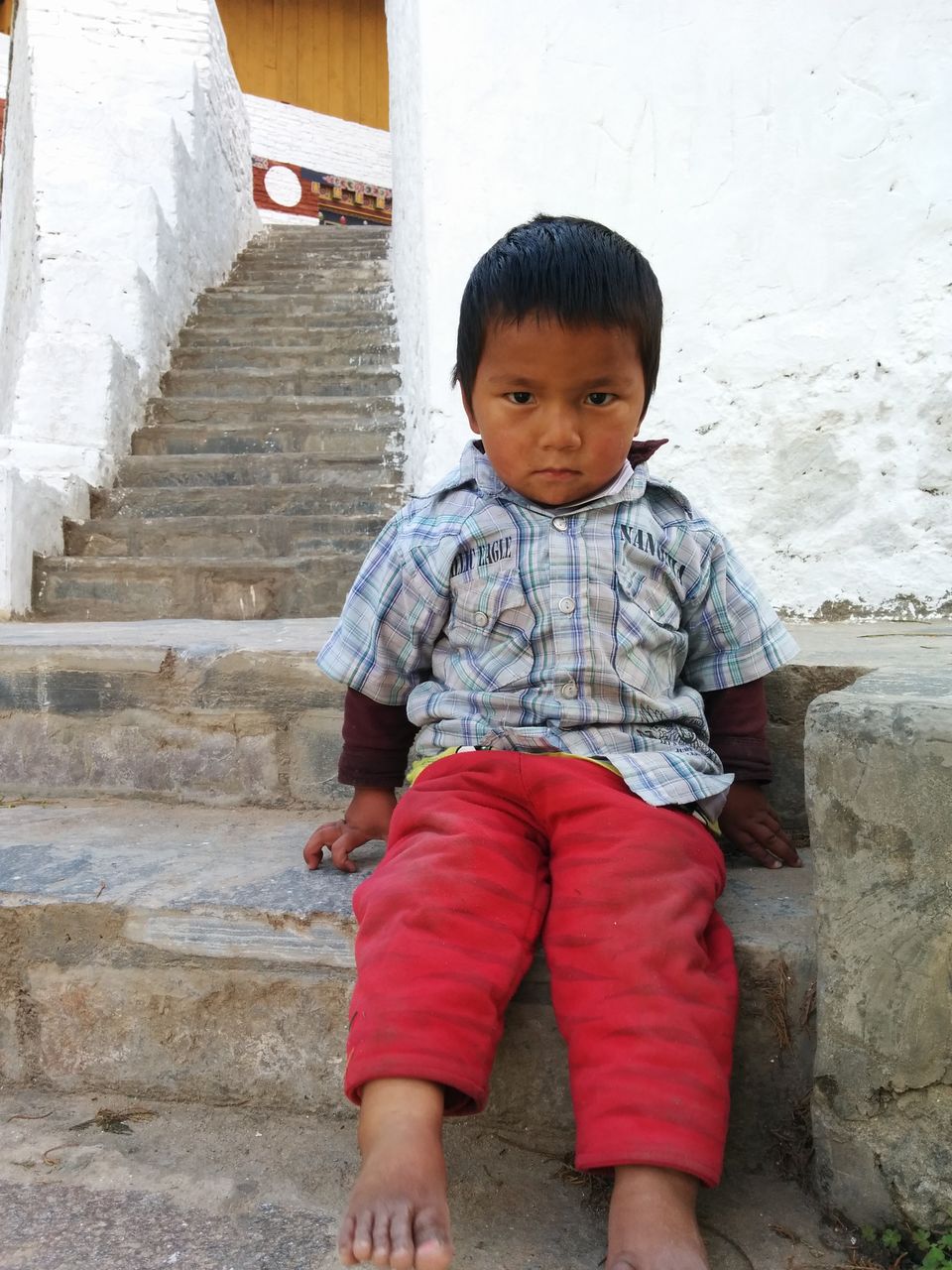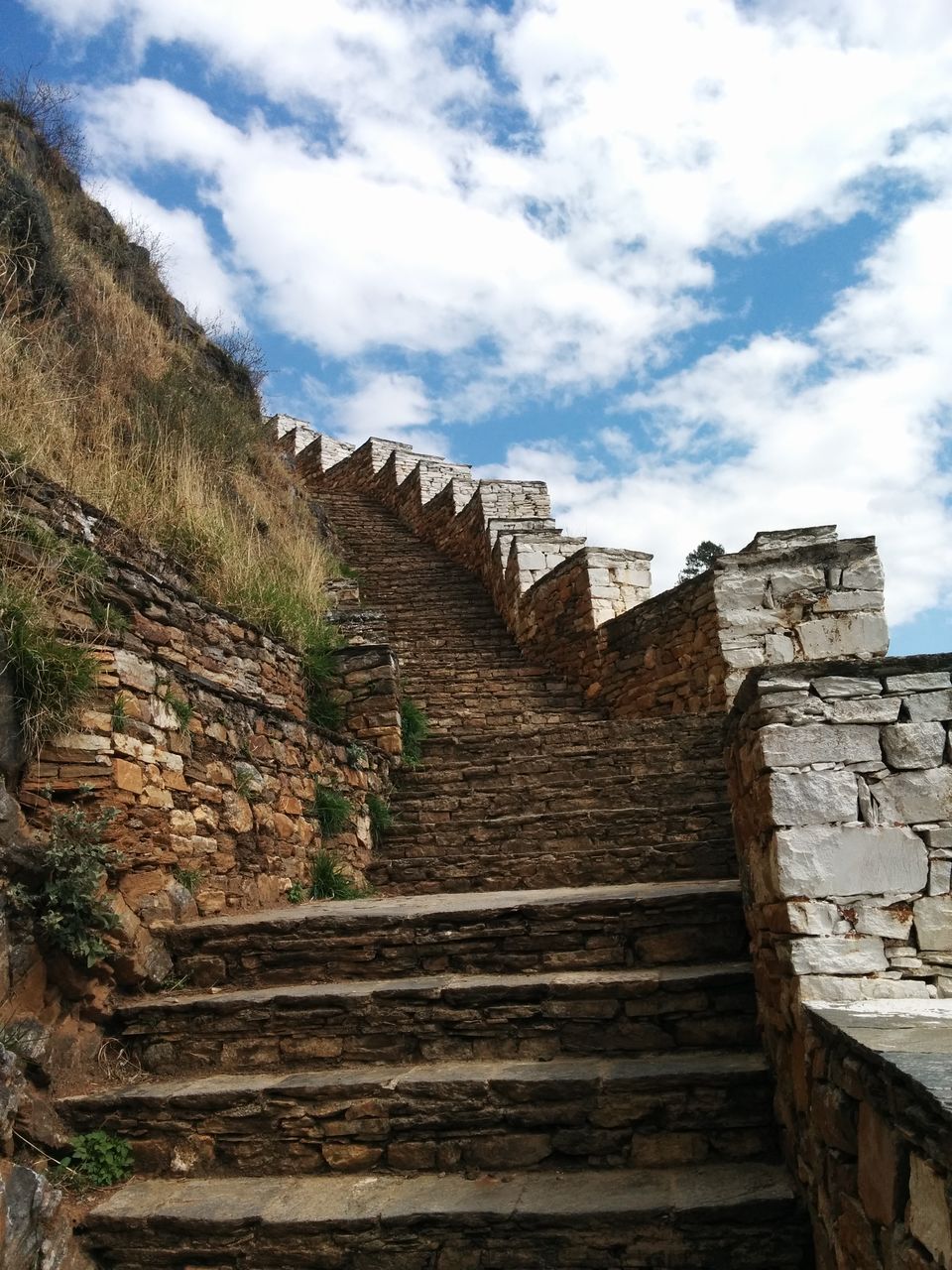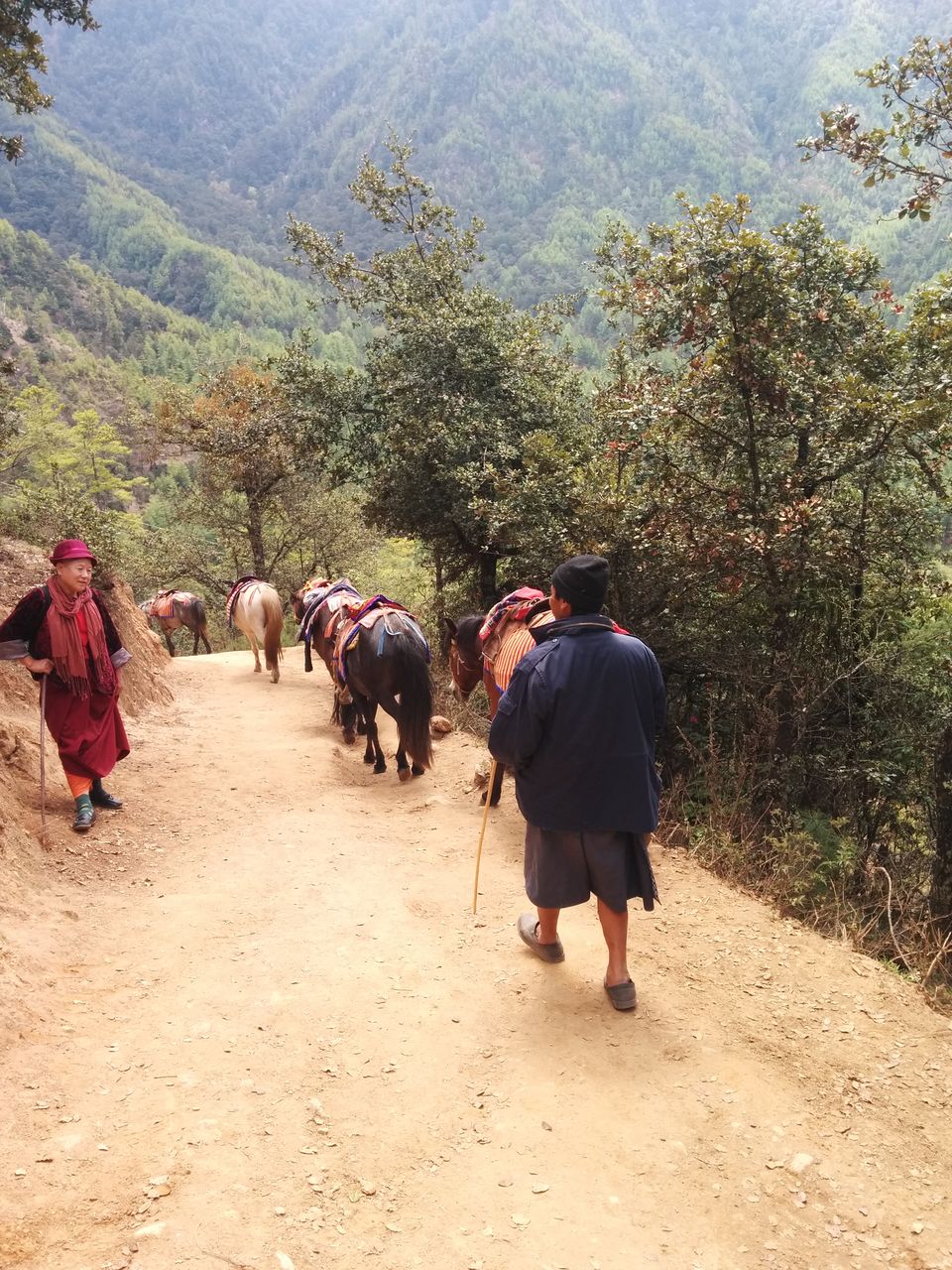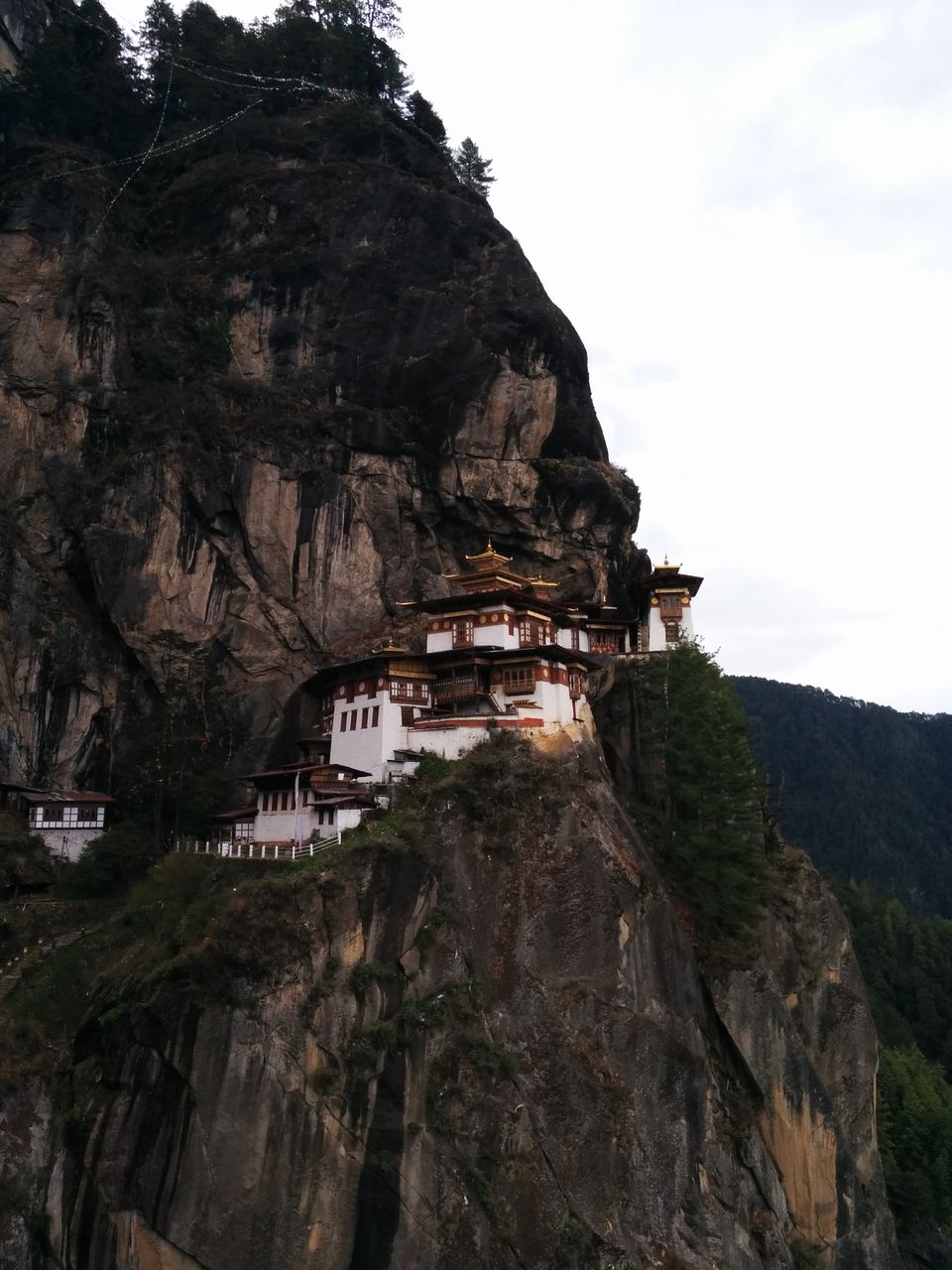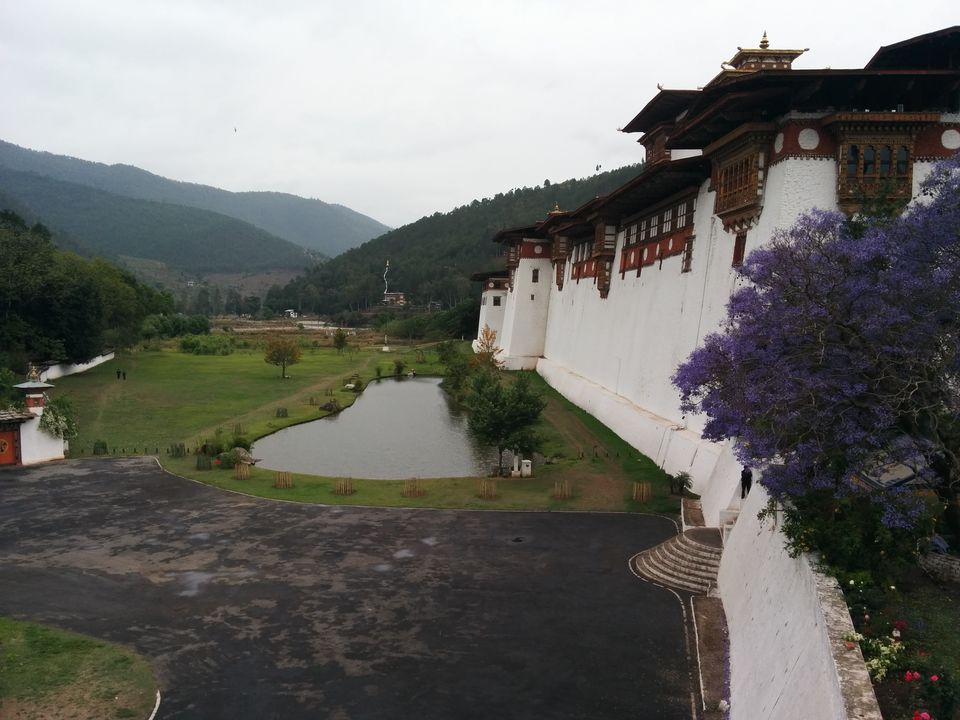 I still remember how the idea of this trip came to my mind. I was just browsing some places to visit on my next Birthday when I saw the picture of the Tiger's Nest Monastery and boom, that was it. I decided that I'll be trekking the Taktsang monastery (aka the fancier name Tiger's nest) on my Birthday. And after weeks of planning, I was all set for the journey, no wait, a journey of a lifetime.
Route followed: As direct flights to Paro are quite expensive, I took a domestic flight till Bagdodra, followed by a three hour road journey and I was standing in front of the Gate of Bhutan, ready to cross the international border.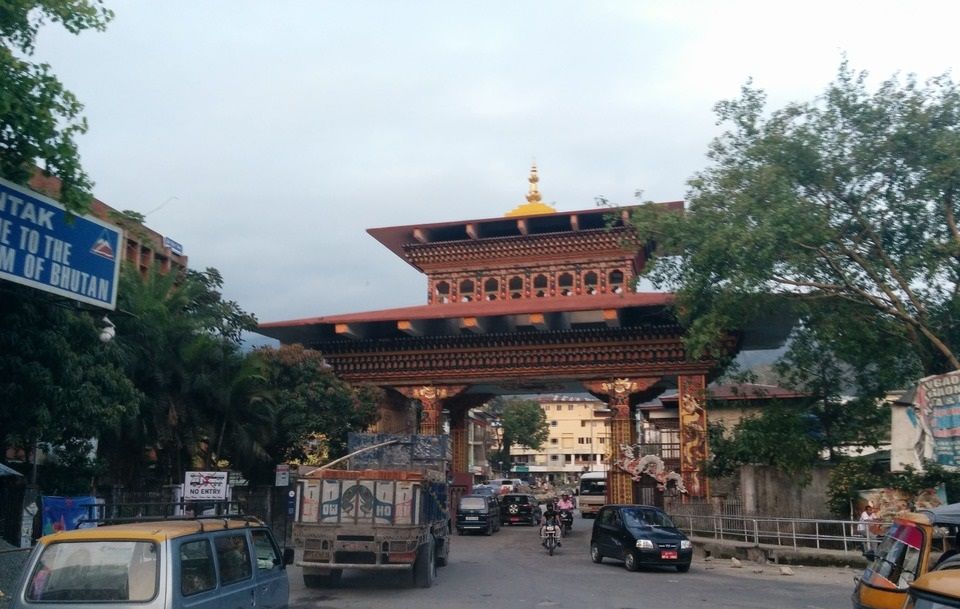 Crossing an international border on foot is quite thrilling. You just walk past the security guys and you are in the land of thunder dragon. The border town of Phuentsholing is very quiet and nothing much to do there, but it's an important stop for people crossing over land as you need to get your permit created here to travel towards Thimpu.
After getting the permit done (which usually takes about 20 minutes), I took the 10 am bus next day to Thimpu. Road journey to Thimpu is amazing. The entire stretch practically goes from middle of nowhere, you can just see vast amounts of forests towards both sides, with small towns appearing after a few kilometers. The road is absolute bliss for motorcycle riders and cyclists and I saw a lot of groups ride past when I was in the mini bus. This route remains foggy most of the time and you can't see the bottom of the valley. You also feel the change in weather as it gets really cold. Traveling from the plains of Phuentsholing, I did not expect weather to change so quickly so my jacket was in my bag which was kept at the rooftop of the bus. I had to request the bus staff to get my bag as it became really cold.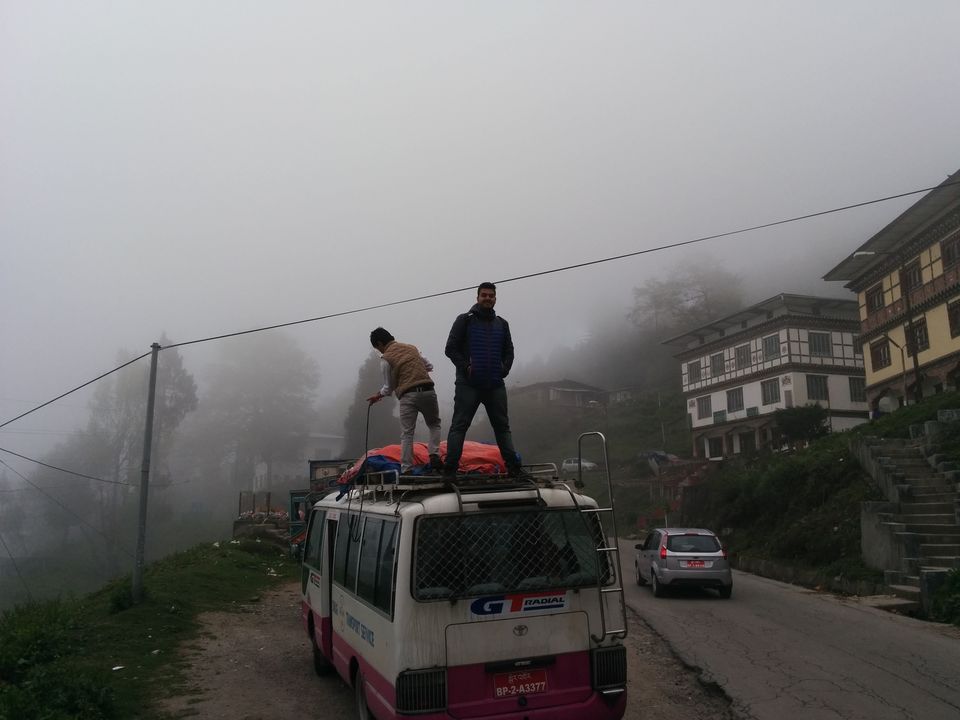 On reaching Thimpu, I quickly checked in to my hotel, left my luggage and set out on foot to explore the city to make the most of the little day light that was left. The city's landscape has a distinct character. It looked majestic in the evening, with beautiful Bhutanese architecture based buildings surrounded by mountains on all the sides.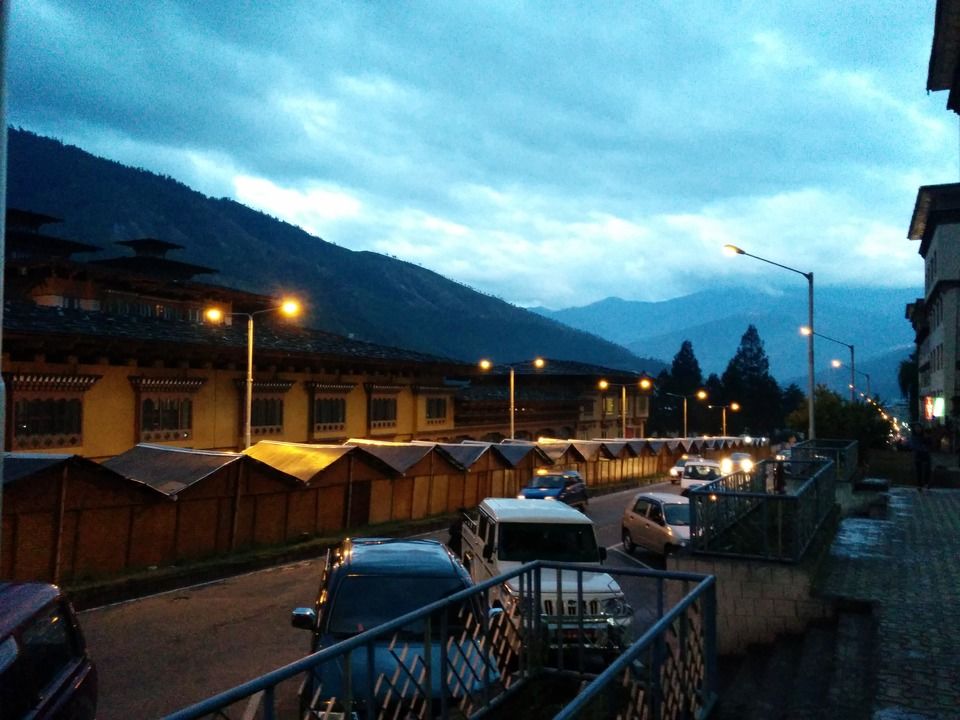 Exploring Thimpu: I spent the next day exploring Thimpu. Visited the Thimpu dzong, the Takin Reserve (Takin, the national animal of Bhutan), a view point above the Takin Reserve, Budha point and a few other places.
As every trip doesn't always go exactly as it was planned, I could not reach Paro in time for my Birthday trek as I had envisioned earlier. Instead I celebrated my Birthday in the hotel restaurant with a couple of Indian travelers that I met, the hotel owner and a Bhutanese MP.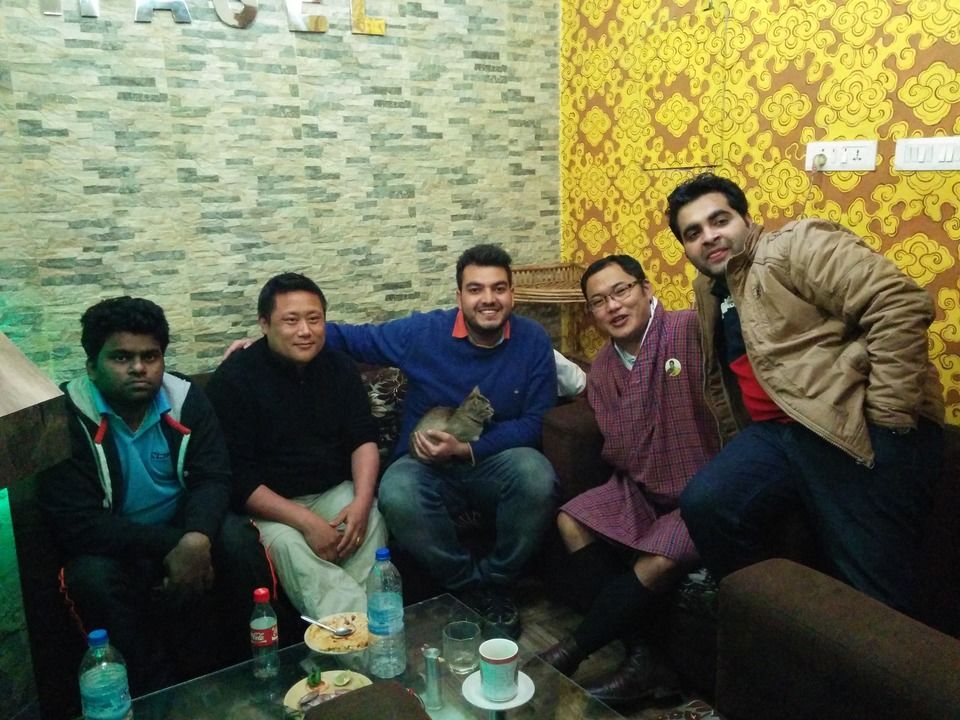 Exploring Paro: Next day, I set out for Paro, where the highlight of my trip was awaiting me. The Tiger's Nest monastery trek. I could not do it on day 1 as I reached Paro a little late and instead choose to explore the Paro town. Paro is very different from the Capital city of Thimpu. After roaming around in Thimpu, you feel that you have traveled back in time to a much simpler place. The shops start closing around 8 pm and there is very little to do in night. Even the architecture of the city is very different than Thimpu.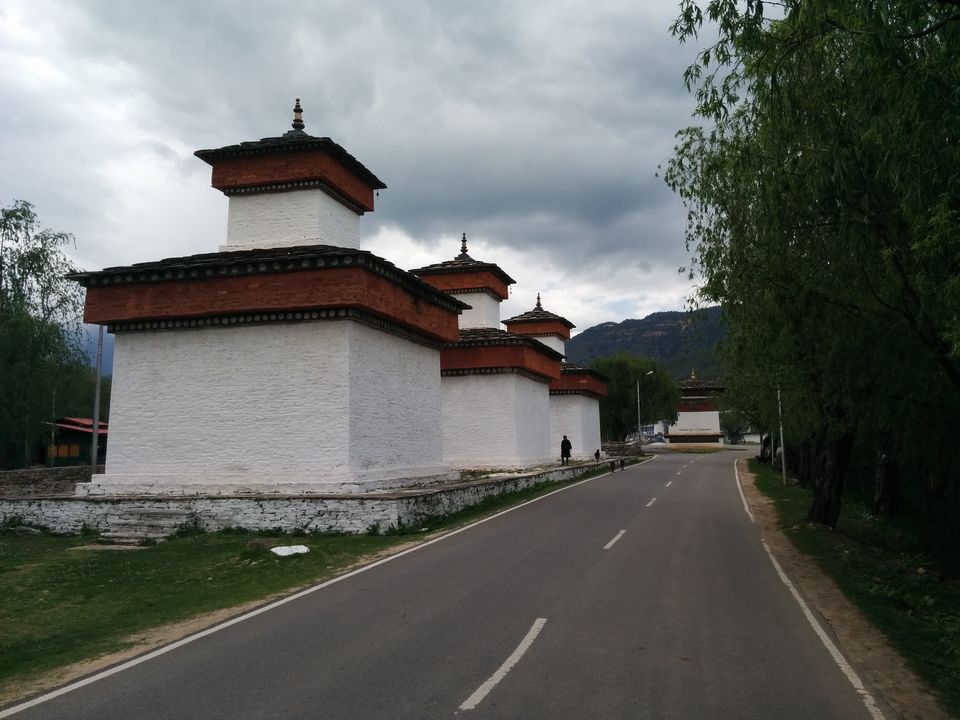 I really liked the Paro dzong there. Dzongs are mighty fortresses which are built around important cities and administration work is also carried out here. The Paro dzong also houses monks in its complex. I got a chance to talk to them and I also talked to a few locals who were there for various court cases and admin work. Then I visited the Paro museum which contains good information about Bhutan's history and culture.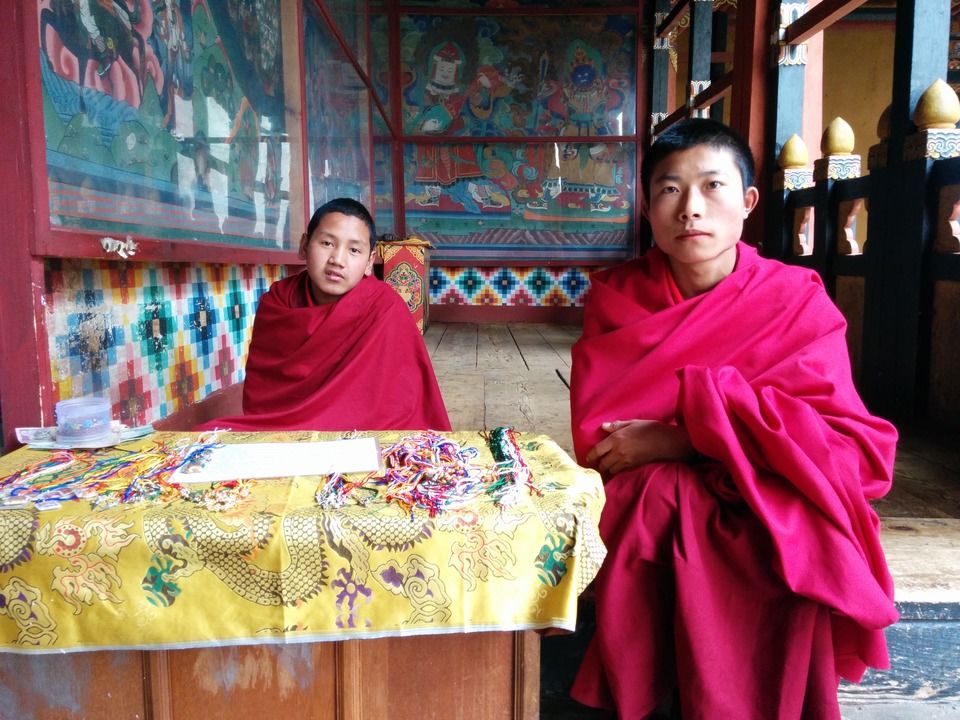 Tiger's Nest Monastery: Next day, I set out for the Tiger's Nest monastery. The trail goes through a very beautiful path, which is used by tourists as well as the locals as there are some village on the way. From the starting point, the Monastery looks like a small white pearl hanging on a cliff. On my way, I got to interact with a lot of people such as fellow travelers, a couple of monks and some local people. After walking for about a couple of hours at a leisurely pace I stopped for some coffee and biscuits at the cafe. My destination looked a bit closer from here.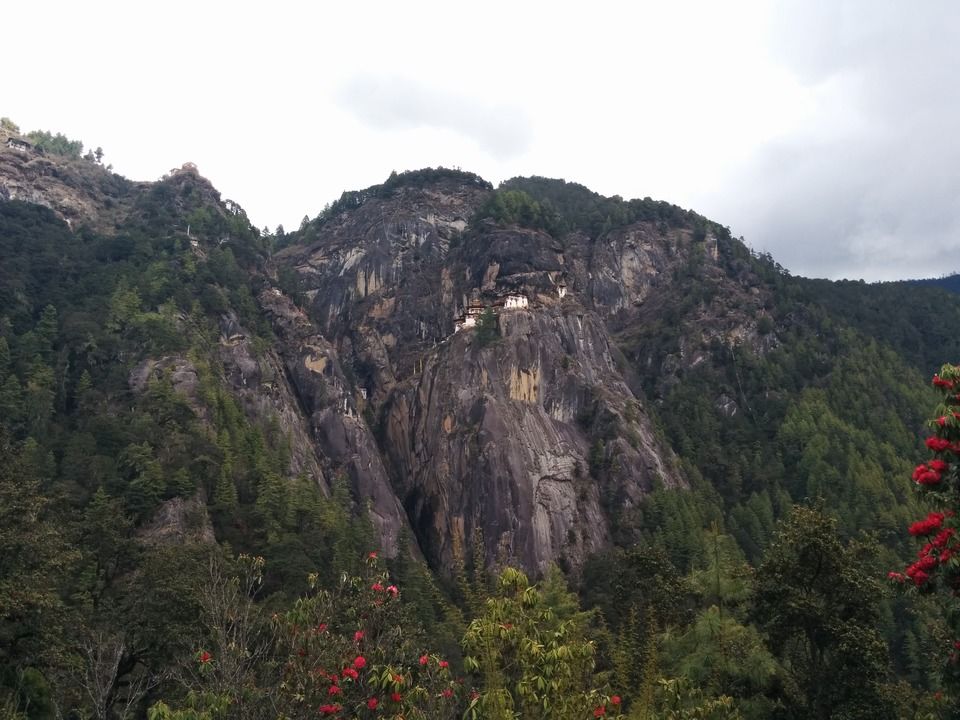 The trek is a moderate one and I reached at the top in a couple of hours. On my way, a local tourist guide informed that the Monastery closes at 1 for lunch, so I relaxed a bit and stopped for a lot of pictures. Do lookout for the awesome photo points just before the Monastery.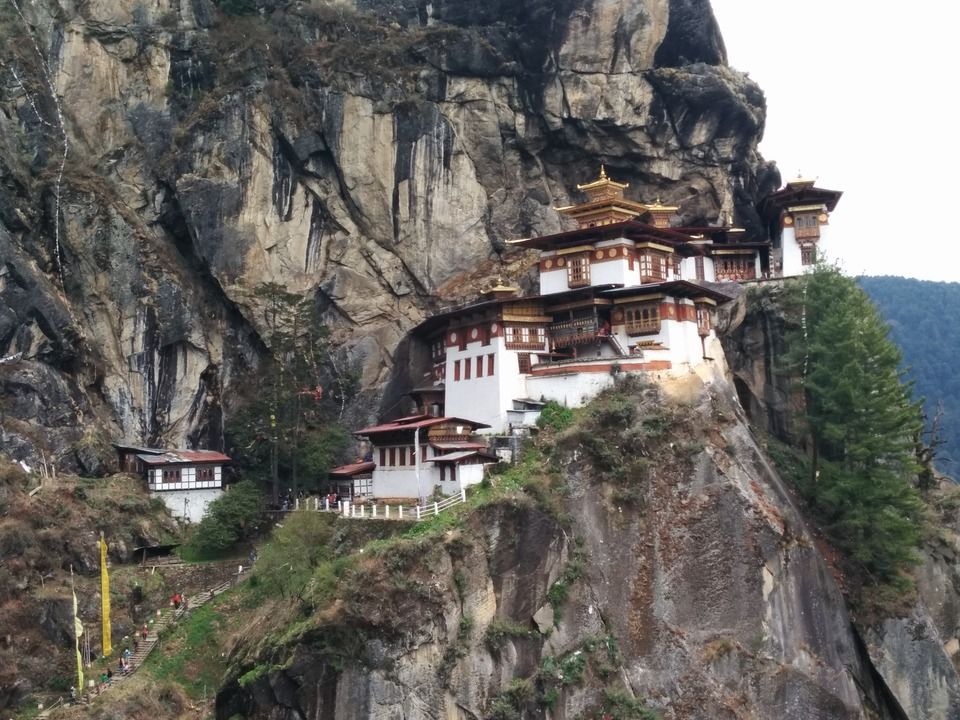 The inside of the Monastery is divided into different temples. It is believed that Padmasambhav, also known as Guru Rinpoche, flew to this location from Tibet on the back of a tigress. Hence the name, Tiger's Nest. The temple complex is very peaceful. As soon as we reached, we were greeted by smiling monks. I visited all the temples and also lit a few lamps in the temple. No photos from inside the Monastery as camera isn't allowed there.
After visiting the Monastery, I immediately left for Punakha, which was the last stop on my trip. 
Exploring Punakha: Punakha is again a sleepy town with not much to do. I visited the Punakha dzong which is comparatively bigger than the other dzongs I visited in Bhutan. We can also see the house of the king from the dzong. The dzong is built beautifully and the weather was perfect that day so the pictures came out great.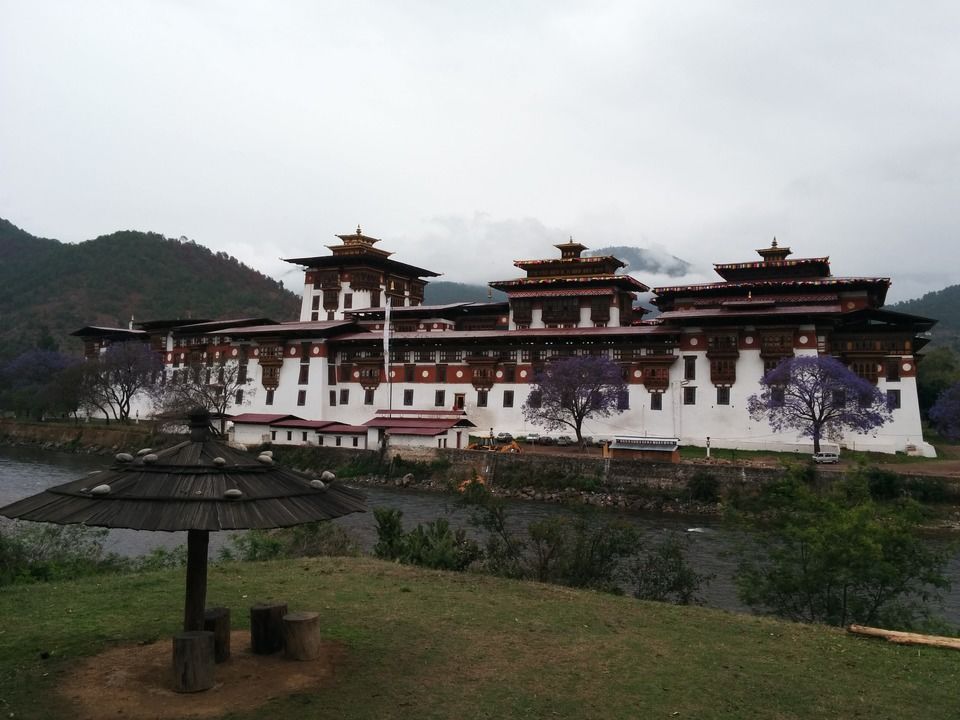 Epilogue: Overall, I had a very good trip. Traveling solo for the first time, I learned a lot and it also gave me confidence for the upcoming solo trips in my life. As I was alone, I used the shared taxi options which helped me interact and get to know the locals. Bhutanese people are simple and very helpful. They are very friendly and everyone warms up to you as soon as they know that you are from India. Bhutan is full of scenic beauty and living here must be like living in a painting.