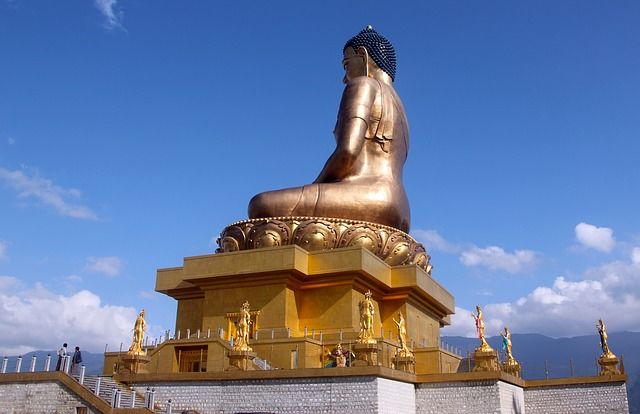 Those who are feeling stressed out in their lives and need to go on a trip to rest and think will find Bhutan a completely appealing destination. A Bhutan trip is a combination of culture, nature, religion, and old world beauty. It is one of the few countries that remain uninfluenced by Western culture or technology for that matter. In Bhutan, one can encounter the gracious feeling of being transported back in time, caring only for the people, nature, and the wildlife. One can experience the beauty in simplicity, as the country is a small territory but rich in heritage and culture. For those who temporarily want to zone out of the hectic world, Bhutan is the perfect getaway where tourists can just enjoy the beauty of the environment and the kindness of the people.
It is easier to book for a Bhutan trip today than it was in the past. Since the country started to accommodate more tourists in, many have experienced the enchanting things that Bhutan has to offer. There are many things to do while in Bhutan; tourists can choose to bask in the culture, enjoy the environment and wildlife, trek the mountains, or visit the Buddhist temples of the people. A unique excursion through the country as well as mountain-biking and rafting tours is also available to adventure-seekers. All in all, tourists can enjoy their sights and activities in Bhutan without fearing for their security as the country is one of the safest in the world.
A Bhutan trip is easy to book through tour operators who specialise in conducting travel packages in the country. The Bhutan travel operators will help tourists in getting their visa which is also easy for first-time applicants. To get the visa, tourists need to ask their chosen travel operators who are licensed by the Bhutan government. Once payment and processing are done, the visas will be stamped the visitors' passports upon arrival at the airport or border. Tariffs are also required for tourists who visit the country. Travelers must also be reminded to sport their best behaviour while in the country since the Bhutan government is strict in their rules and ethical conduct. Truly, with Bhutan travel review above, Bhutan is a safe place for tourists since the country's crime rate is low and everyone is expected to be respectable.