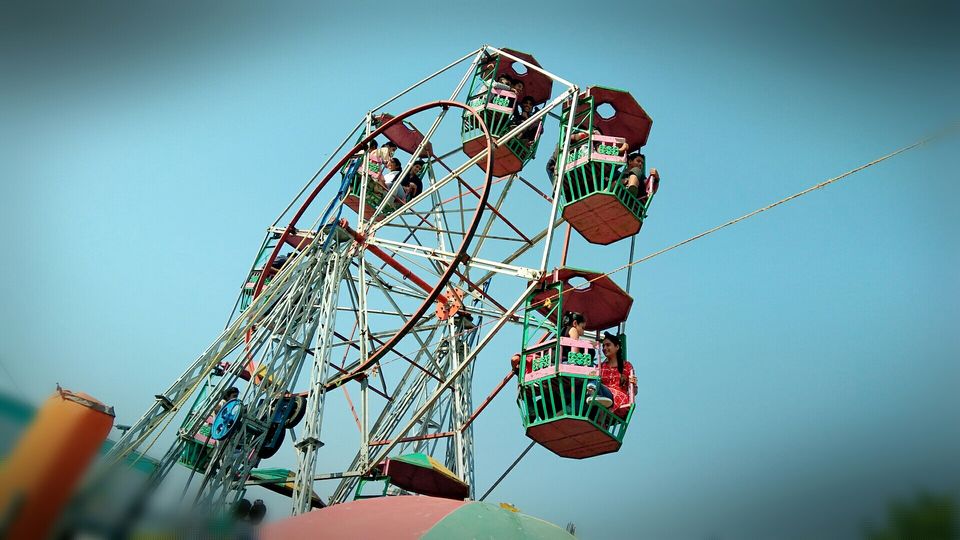 Main languages spoken by the people of this area are Punjabi, Dogri, Hindi and Urdu.
It is nearly 24.5 km towards south from district headquarter Jammu and about 320 km from state capital Srinagar.
It is mainly connected though road with the main city. This area has up to date bus service.
R.S. Pura is approx. 22 km away from Jammu Tawi Railway Station and nearly 15 km away from the airport.
R.S .Pura named after the great Dogra ruler Maharaja Ranbir Singh, successor of Maharaja Gulab Singh, is located on the Indo-Pak border Suchetgarh which is 33 km away from the district headquarters of Jammu. 
That day activities:-
We swung on big Rock-o-Plane Swing
And other small small swings
And much more fun.
With my family and my cousins
Overall expenses:- below 1000 rupees