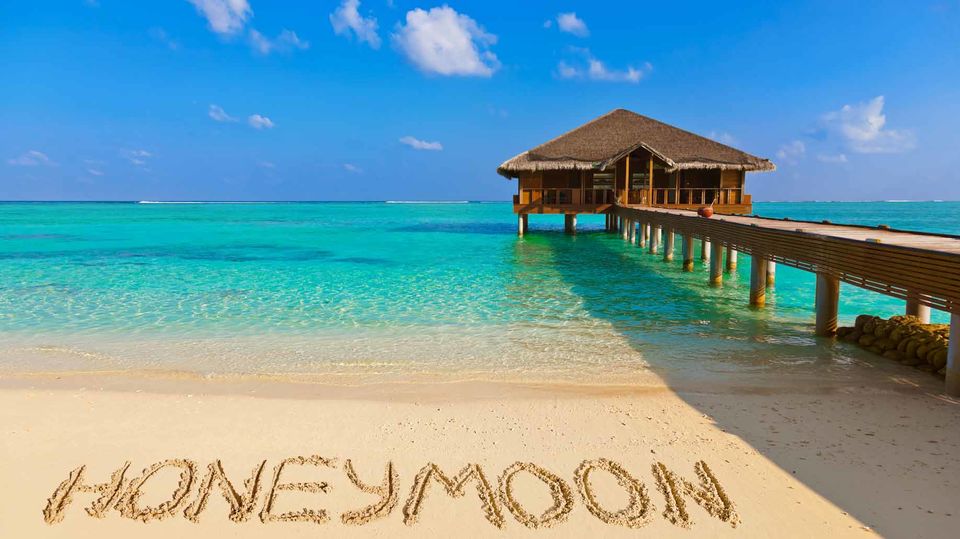 At some big fat Indian wedding we often hear these 2 things. Firstly, Oh wow! What a grand wedding, look at this exquisite decoration and what a delicious food with more than hundred varieties. Secondly during the same wedding some other people say, what a crap food and look at this pathetic decoration and so on. After spending so much on the wedding and hearing all these bullshit gossip really makes me sick. This is how exactly we humans are and nothing can satisfy us. So, why to spend on them when we can spend on us?

In between all this fuss we tend to forget the main focus of the show, the bride and the groom. They get completely ignored as if they don't even exist. This has now become a common thing in almost every Indian wedding. No matter how lavishly you spend on a wedding, people will eventually judge you and the couple who are suppose to be the happiest of all and who are suppose to enjoy the day to the core, they get sick and tired of being a statue there at the stage.
Indian society according to me needs to change its mindset and overcome this concept of big fat Indian wedding. I really don't want to hurt the sentiments involved in this but just ponder over this thing and for once try to see the broader picture of this. If you really want to spend then gift the couple a lavish or exotic honeymoon which I am sure they will remember for the whole life. No couple will ever remember how many people came and what the decoration was like but they will surely remember their first honeymoon.
No matter whether people belongs to high society or middle class or even poor, every parent tries to give their best and spend whatever they have on their child's marriage. In our society it's the bride's family that usually spends the major amount of it hoping that their daughter will remain happy for the rest of her life.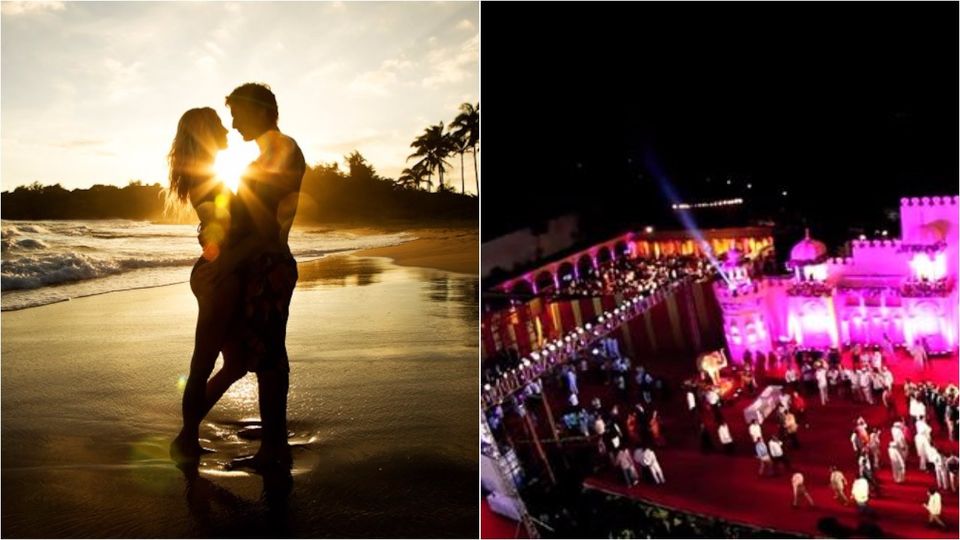 Now look at the positive side of spending money on honeymoon rather than wedding.
Travelling together brings people closer. I feel couples should travel more in the initial phase of their marriage and spend more on travel. During this they understand each other's choice of food, living style and many other things. Experiencing new things, drinking new drinks, eating exotic food and exploring new places together bring couples closer and help them to get to know each other better.
Some people are scared being at a new place and trying out new things while some couples go through breakdowns while traveling and that's where their support to each other comes into play and feeling of being safe in each other's company grows the bond of trust stronger.
It's one the most important time where they can actually explore each other's romantic side, each other's fantasies and can also grow a level of comfort among each other while getting intimate which play a vital role in marriage. So long romantic honeymoon is far better than big fat Indian wedding.
We people seriously need to change our way of looking things and instead of showing off lets gets real and practical. Make memories for couples rather than making gossip column for people. Gift the newlywed couple a lavish honeymoon so that they can remember it for the rest of their life.
Spending on expensive jewelry and wedding outfit might make you happy for some moment but spending money on a romantic night out during your honeymoon on some cruise will make you happy for a long time and you will cherish those moments for the rest of your life.
There are so many functions during the wedding that it's more of a carnival or feast for days. Pre wedding function like Roka happens to be the most dumbest of all according to me. Wedding functions such as Mehendi, Haldi, Sangeet, Engagement, cocktail, Wedding, reception, etc cost around 30 to 40 lakhs at-least. These all can be clubbed together in 2 days instead of one week.
Cost incurred for one wedding these days can easily account to lavish honeymoon at some foreign location. These days there are so many travel agencies offering you numerous honeymoon packages and so everything is tailor made available for you according to your need and budget. If one can cut short the expenses for wedding then many International destinations can also be covered on that cost say Thailand, Indonesia, Australia, New Zealand, Europe, and even France, Bora Bora, Fiji Island, Tahiti, Caribbean Island, etc. Even the Idea of backpacking across Europe or south East Asia is just amazing.
Marry for yourself and not to please others. Choice is yours. 
This is posted on my blog https://lovelifewander.wordpress.com/2017/03/02/big-fat-indian-wedding-or-lavish-honeymoon-choice-is-yours/
Instagram: https://www.instagram.com/niks_wanderlust/