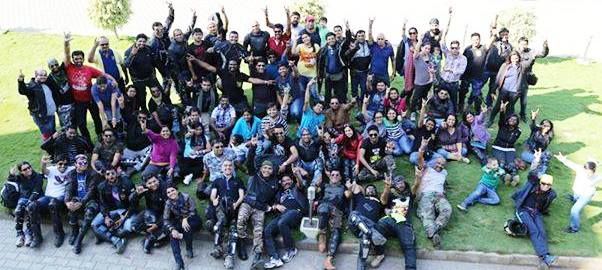 This was during the times when our riding group, IBRMC was growing bigger and bigger on each passing event. Call for a ride and the counts were no less than 50+ riders. It was becoming a little challenge in finding places which would accommodate 50+ riders on every overnight ride, with good scenic routes to reach there and also keeping in mind the pricing, late night partying permissions, parking etc. In between this, I happened to visit this place, Honey Valley home stay after Madikeri in Coorg with our office colleagues. It was such a beauty and bliss that I was determined to share the same experience I had during my stay with my riding group or family on their visit to Bangalore. 
This was one of those rides which set benchmarks to many subsequent rides.
How the place was Finalized: Ajith, is the gentleman who owns and runs the place Honey valley, and already having an informal conversation to host IBR (India Bull Riders) for an overnight ride during my visit, I thought the process to finalize the place would be with ease. But it was not the case. They have never given the place to bikers with one exception of a small group who already made a ruckus. Reason being our bikes being loud which would create a problem to the seasonal birds and wild animals who live in that place. Allowing such a big group, the surrounding home stays might not be happy with such an idea as it might be a nuisance to their guests. A good number of calls, mails exchange to convince that our group India Bull Riders is one of the most disciplined riding groups and would abide by their terms and conditions. Recieved the list of terms and conditions which was OK to an extent, but I was confident with the support we had from the team we had. Thanks to Iniyan and Abdul bhaai who were there always for anything. Without people like them, this event would not have materialized.
How we handled registration and logistics: Now we have a place Honey Valley, Coorg which obliged to host us with the some conditions and they would be giving the place only if we take the complete 54 beds, though the number is less we would have to pay for all of it. Half amount of advance to be paid within a week time, only after which the place would be blocked. Could we manage to get 54 registrations? What if we couldn't get the advance amount in due time and few people already pay? And to generate such an amount, only thing which came to my mind was doing it in a bit marketing style – Early Bird registrations, at a much subsidized costing with an idea to recover the costs from later registrations. To all our surprise, it worked brilliant and within 2 days I had the amount in my account????. First mile stone Crossed, the place is in blocked for us now. We have named this ride as the 'Family Reunion' and to encourage more families to join in again a special pricing for couples???? It worked again with lot many of them joining in than any usual overnight ride.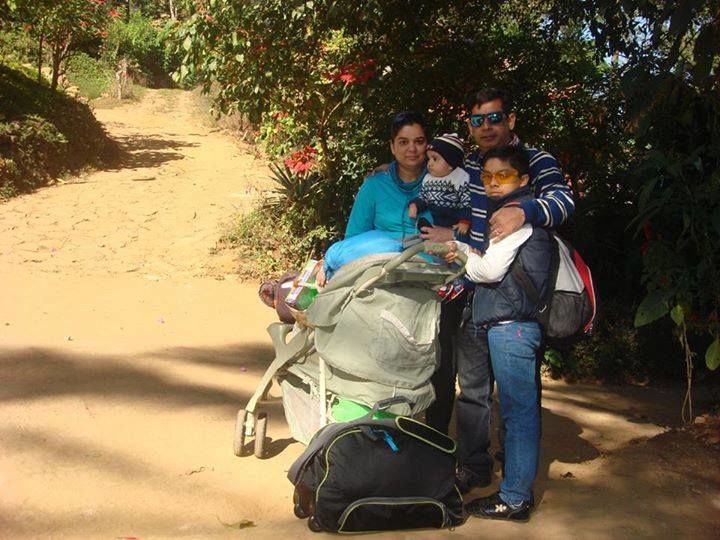 Making teaser posts and confirmed registration updates each day, we kept the momentum so high that the complete 54 beds were filled in no time and the registration were closed. Seeing the response me and Iniyan had a concal in which we have decided to make it big and to take this ride to the next level. On boarded few other very supporting members like Harsdeep bhaai to plan for some engagement activities and online contests just for this event. Registration are open again with 16 more beds by taking the adjacent home stay Chingaara as well which again got filled in the next 3 days. Things were going on very well and ahead of the timeline than we were expecting. The next morning I get a call from friends from Hyderabad IBR chapter, can we also join in? What? You seriously want to ride all the way from Hyderabad to Bangalore and again from Bangalore to Coorg, just for one night? We were overwhelmed by the kind of response this event was giving and like riders from Hyderabad joining in, few riders from IBR Chennai chapter joined in. At that point we had no idea how do we coordinate all this but we said yes and we were determined to do things whatever it takes.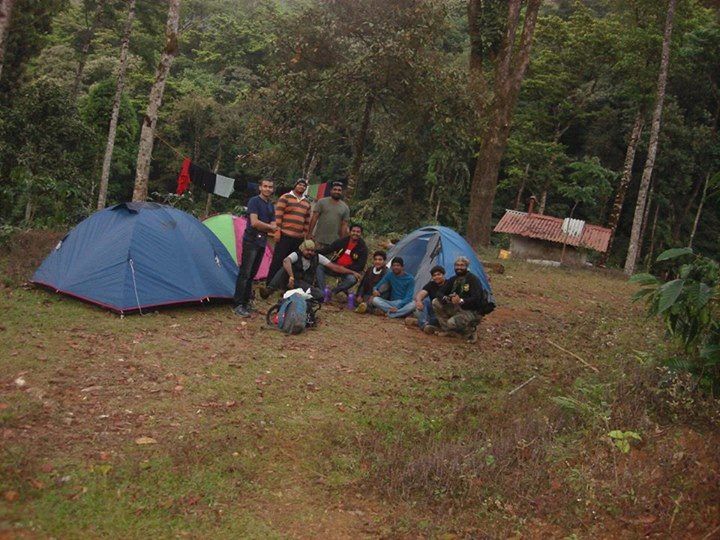 Seeing our count increasing each day from the planned 54 to 85+ now, I get a call saying more than this would be difficult for the kitchen to handle such a big number for 3 meals 2 snacks and would be only asking for more from the kitchen staff. The hosts, Honey valley want to maintain their standards to a number where no guest feels any discomfort in the services as they would be catering to such a big number at same time. As days nearby for the event we were getting continuous messages and calls if more slots are available, though the registrations were already closed. From 85 we managed to accommodate 23 more, by booking one more nearby place and then asking few of our guys to carry their own tents. The final count before the ride 108 – Riders, Families, Kids, Riders from Other states, would be riding from 270km one way on state highways and ghats. Making it THE BIG FAT RIDE.
How we coordinated the ride and event: With lot of new riders joining in, to maintain a family oriented environment at the venue and the kind of route we would be riding with lot of deviations, we had to call for a pre meet before the ride. The more you know the group the ride with you, the merrier the ride would be. There were 50+ of us who gathered at the CCD, MG Road and we briefed on routing, group riding safety, introduction of riding squad and other pointers. With the ride document already created which has information on the route, pre planned pitstops, distances, contact numbers of the riding squad, point of contacts at the locations including the room allocation, itinerary at the venue, food timings everyone know in advance all key information.
All 108 members riding together on the Bangalore Mysore road and then the ghat sections is certainly not a great idea. Best thing is to split the group and we made two batches pushing most of the members into batch 1 which starts 1 hour earlier than batch 2. Riders coming from other states and very few of us who are comparatively are a little faster and with super bikes in batch 2. Batch 1 included around 40+ bikes and leading such big groups is not as easy as giving some hand signals in the front and everyone would follow. It is like pulling a train behind you which was done meticulously by our dear Veeresh Bhaai. One more challenge here is we are supposed to reach honey valley before 1:00 PM for lunch, and if that's delayed all our subsequent food schedule would be effected. Thanks to some amazing coordination among all of us and short pitstops we have made it in time.
With no much signal connectivity, we also ensured BSNL numbers (only network available) at each of the four venues for communication, where they have to keep coming up and down in jeeps for the food or night party to Honey valley, which was our main place for the event. Other places are meant just for the night stay.
Honey Valley, Coorg: All things went on just as planned and both the groups joined in at Kabbinakkad Junction, where we had to park our bikes in a gated parking and we had to reach the destination in Honey Valley organized 4X4 jeeps. It is complete off road journey of half an hour with 45 deg inclines where only 4X4 are allowed.
May be there were 7 to 9 jeeps arranged for all of us. Once we reached Honey Valley, the most frequently asked question here was, JP bhaai how did you find this place? J Our members just fell in love with it, the peaceful surroundings with beautiful trees, flowers and best chilling climate of Coorg. The other best part was the delicious food being served here and the hospitality of the hosts. They have made us feel like home, and its very rare to see such wonderful people. It was truly a home stay experience to all of us.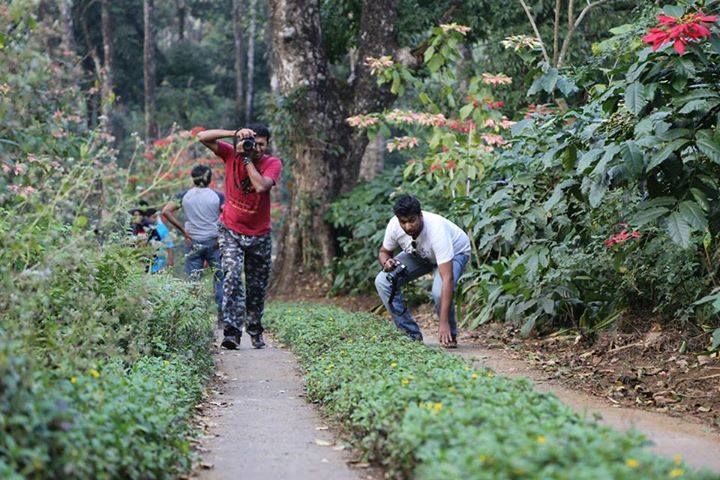 The Night to Remember: As soon as sun sets in, we have organized this huge campfire, where we had a special event in which dear Prem Sir, demonstrated some of his self defence and mind power techniques. We did carry huge concrete slabs from Bangalore to Coorg in Abdul bhaai's car just for this.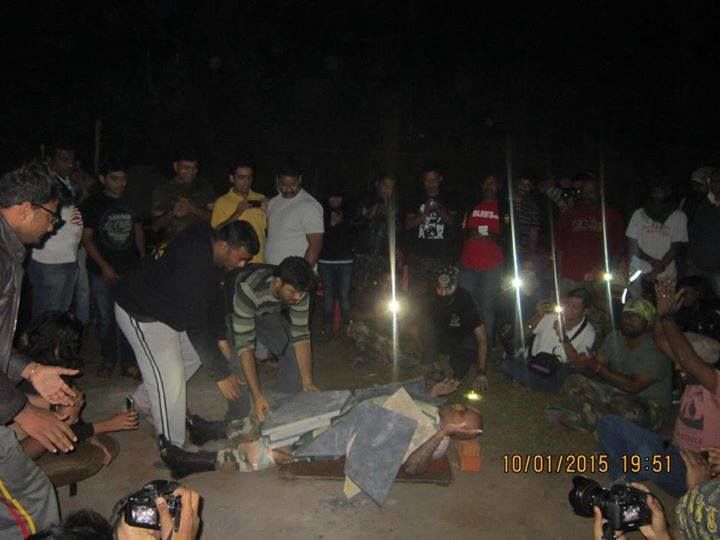 We have also catered for drinks for the entire group, thanks to Vinay Nagaraj and Shreeshanth bhaai who have volunteered to source it at a subsidized price. Once the music started it never ended after which a group involved in some kacheri, a trance group having their own fun, teen maar from our IBR Hyderabad riders and then after parties everywhere which went on till 3:00 AM.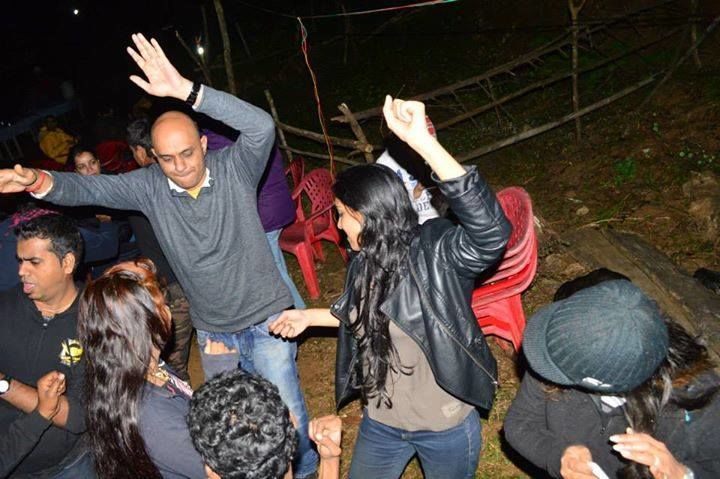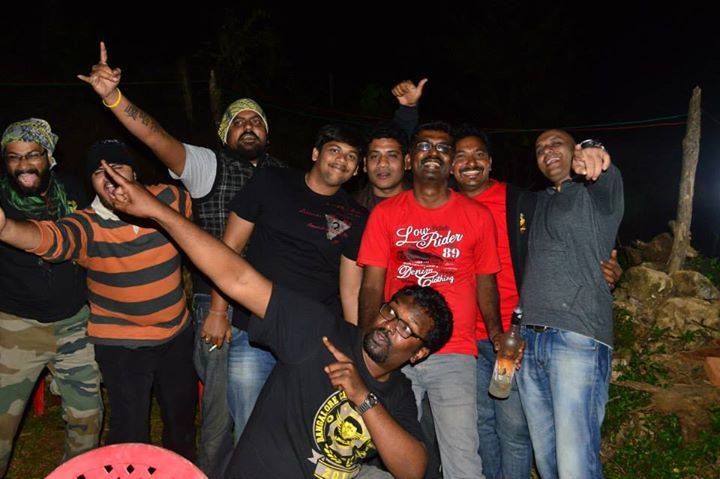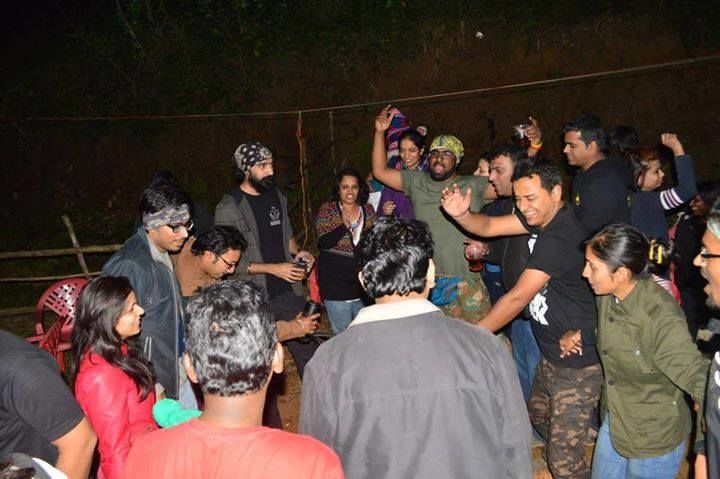 The next day we have started a bit late, but however managed to be back all together safe and sound at Mysore NICE Junction by 6:30 PM, just as planned on the paper. Normally things happen on road are quite different as planned on group rides, but this was one of those rides in which everything was just perfect. Such a attempt could have never been possible without the kind of team we had and the kind of support where each rider contributed his own share to make the event better. Crowdsourcing it was and a 6 page excel sheet????
But the question still remains, How I forgot my pillion?
Though I was riding with one of the group, there were a 100 things going on my mind about the event progression while riding on day 1 to reach the venue. I would have hardly spoke to the pillion behind and most of the times was on calls with other groups, riders, Iniyan or calls from the venue. The time was around 1 PM, by when we were supposed to be the venue, but still we were on the road. The noon sun was getting only hotter, with kids and families who might be hungry after the early breakfast my intention was to reach the venue at the earliest. Here the lead rider and all of us behind stop at a Y junction which was not detailed in the route map and not knowing which way to take. After checking with some locals, I just said to everyone follow me this way and started riding.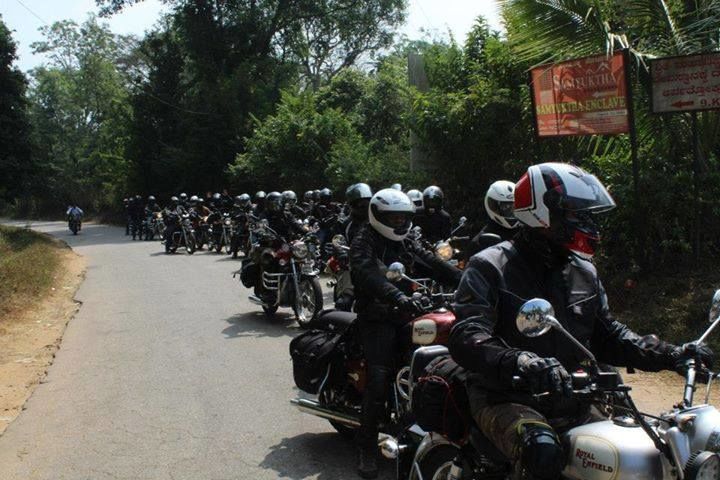 Somehow after few kms I realized that the bike was going very smooth and light. Oh Shit! Did I really do that? Then had to rip back to get my pillion, by then luckily few other guys were there with her. While we stopped at the Y junction she stepped out of the bike and with all the things going on with me, I could never realize that. Such an embarrassing situation it was, now it became a part of my introduction among my friends. Bad???? Apologies again!????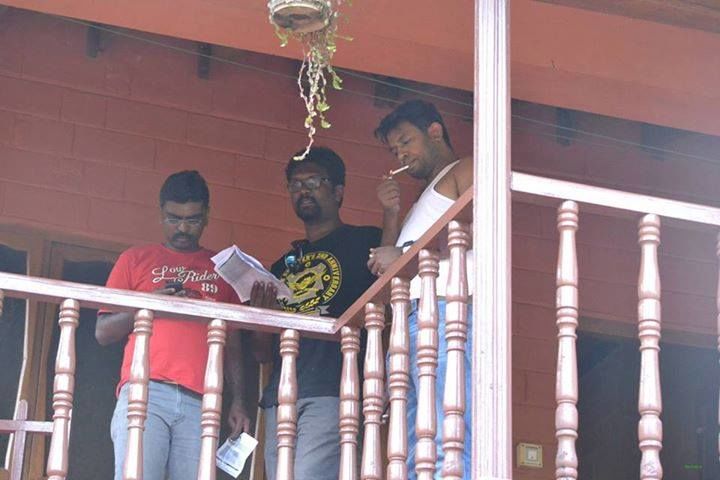 One of those many discussions among three of us, Iniyan Bhaai on the left and Abdul Bhaai on the right. Miss those good old days!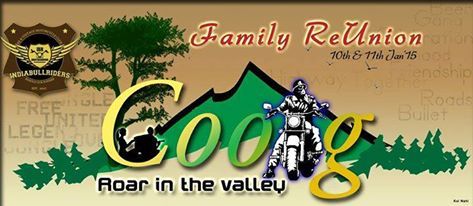 Design Credits: Manish, Picture Credits: Iniyan, Ashish Bhaai, Hari Bhaai, etc