After a peaceful sleep , the next day started with beautiful sunrise over the city of Bikaner with birds chirping and winds flowing around.
After getting ready I left for world famous Karni Mata Temple.
After visit to Karni Mata Temple, I came back to Bikaner to explore the food streets again.
After returning Bikaner, I have explored the amazing foods . Bikaner is famous for namkeens so I went to taste and buy namkeen from various stores. I went to stores near kote gate , all the stores are amazing but I found awesome spinach bhujia near the chilli market in open store.
I bought bhujia, aloo lachha, dry fruits namkeen, vrat namkeen and chips from  Bhikaram, Giridhari Lal, chhoti Wala.
Bikaner is also famous for supari , they sell more than 20 varieties of supari from various parts of world.
Next I visited Ram Sweet Bhandar for buying different types of local made candies and pickles. ( If you are visiting in summers you will get dry aam papad, best thing to have ).
And the best thing came after all this shopping, sweets of Bikaner. I went to famous Lal ji sweet shop for tasting awesome sweets. There are different varieties from Bengali sweets to khoya sweets.
Later in evening I went to see the Rampuria Haveli which is being compared by Times square building in New York. The architecture, the roads and the amazing havelis near by makes this place to be best for taking pictures.
Then I walk around the old Bikaner city and food road Street (walkable from Rampuria Haveli). You must try Kanji Vada and Soda there, it's different and best.
After all of this in day I came back to Lal ji for dinner and for sweets. I bought rasgulla , sponge rasgulla, kesar rasgulla, pineapple laddoo, pineapple halwa, and many more.. But these are best to eat.
What to eat at Lal ji - Shahi Samosa, Jalebi, Marwari Dhokla, Rasmalai and chaats.
Tip - If you want to visit Karni Mata Temple, leave either early morning or late afternoon. It becomes too hot in summers during afternoon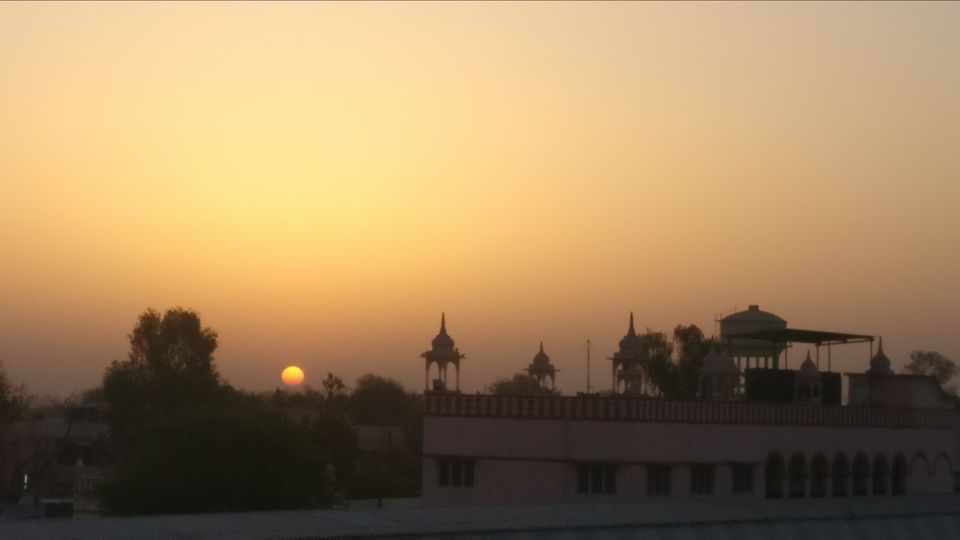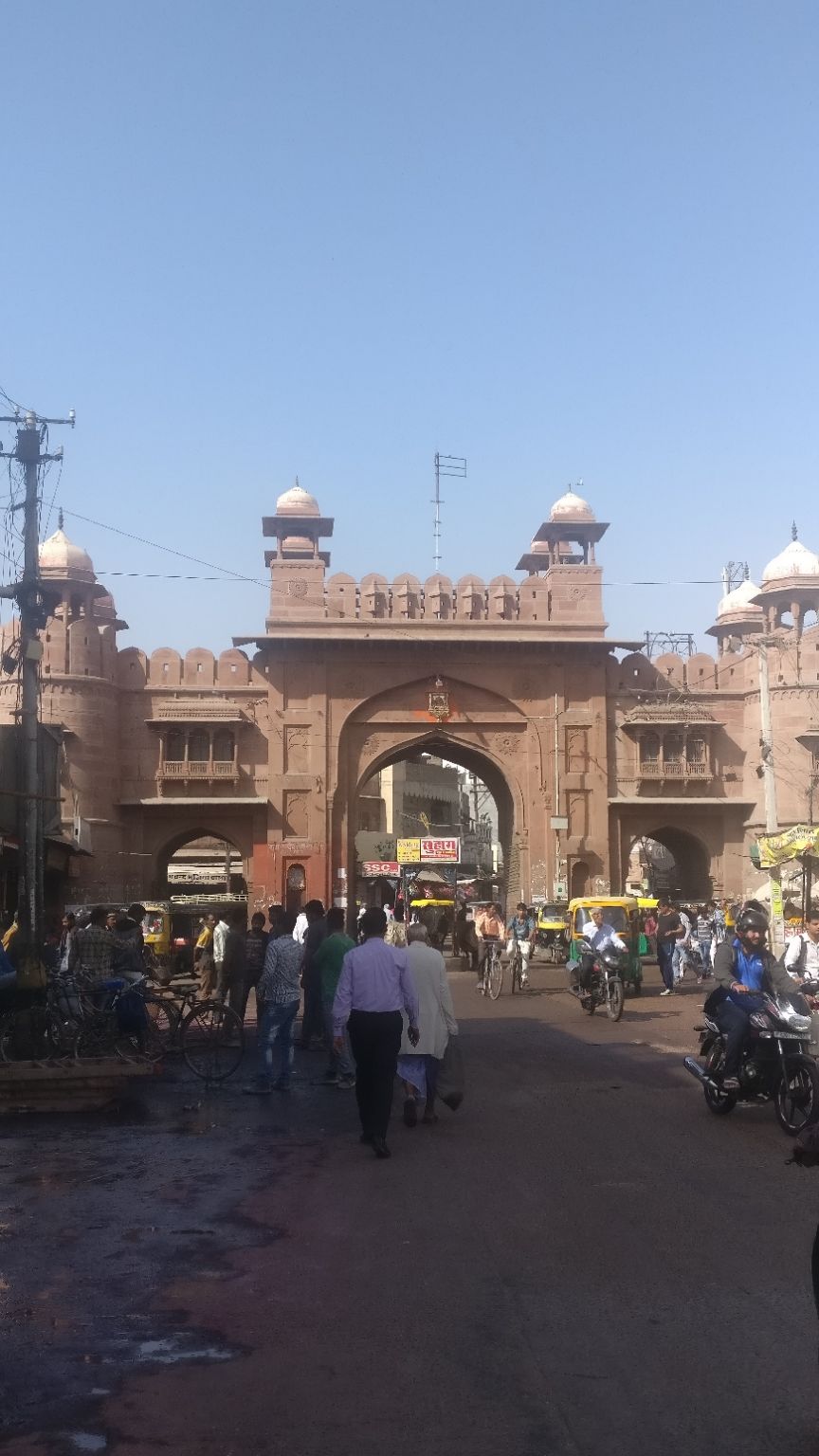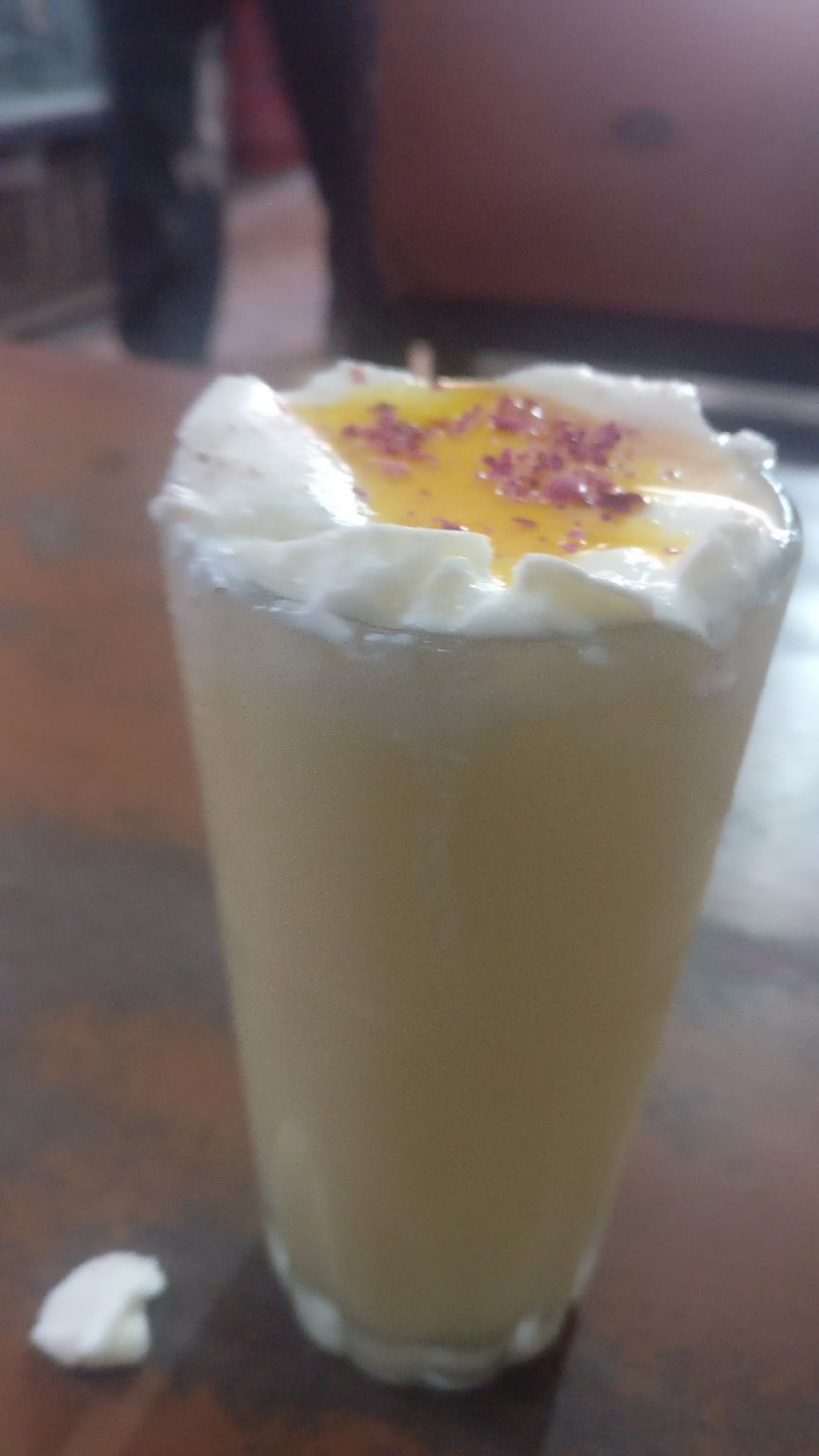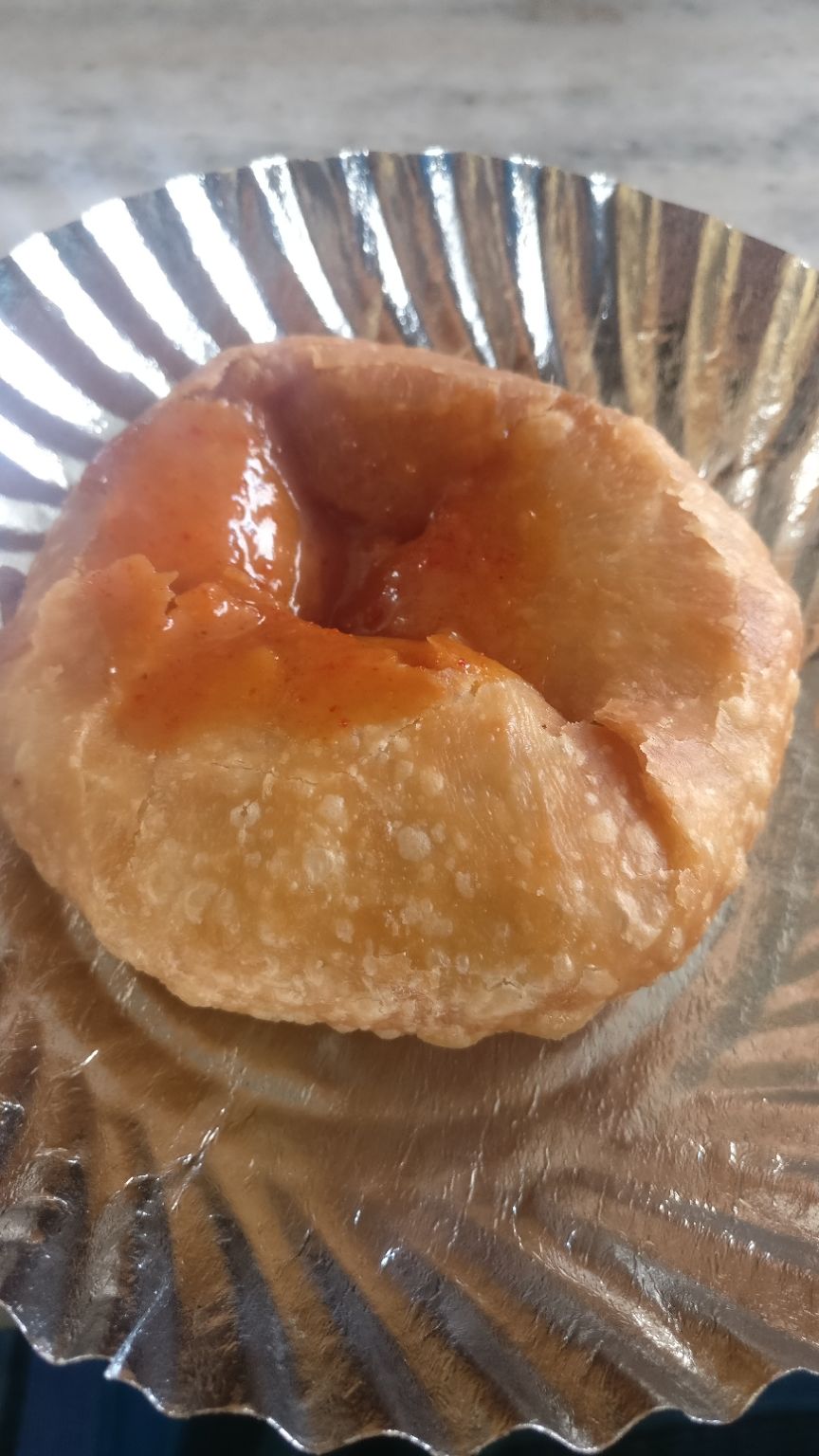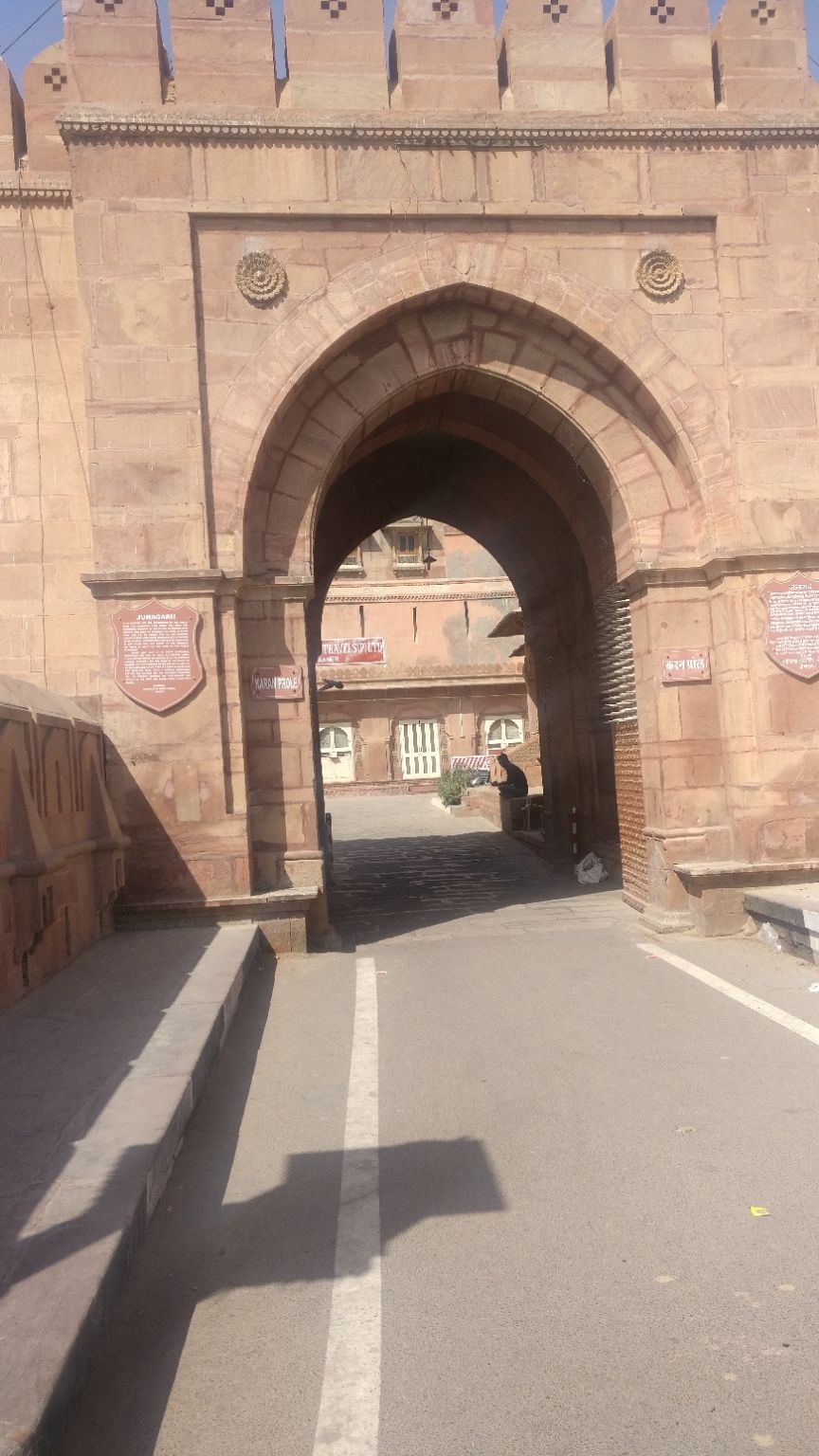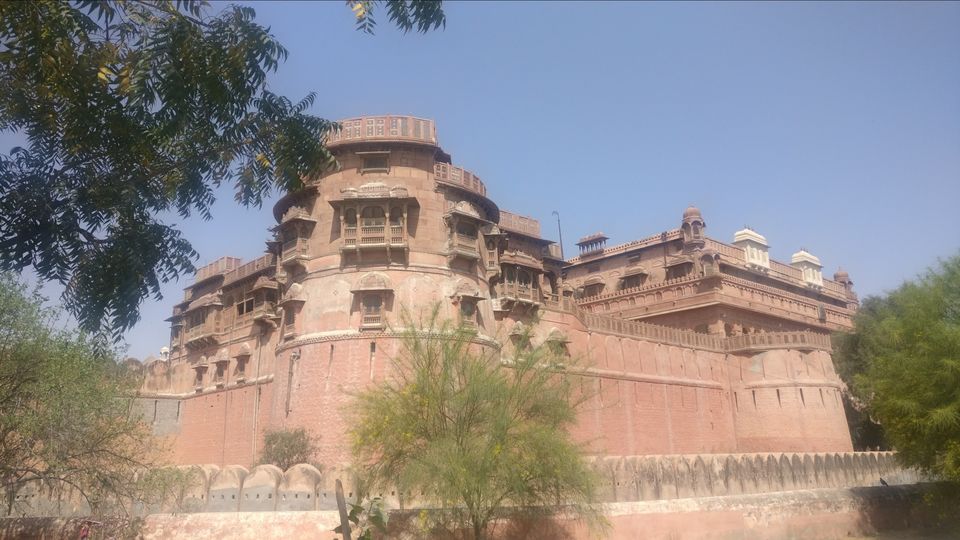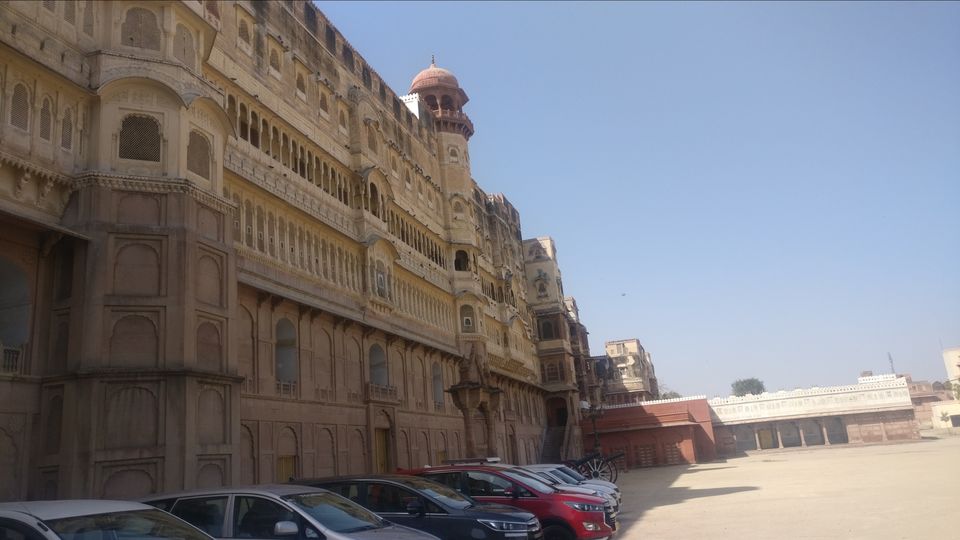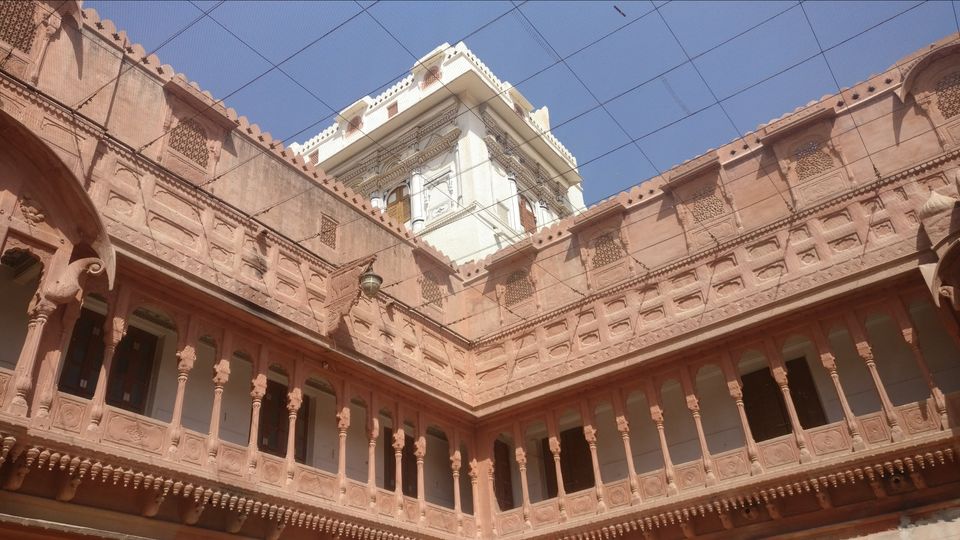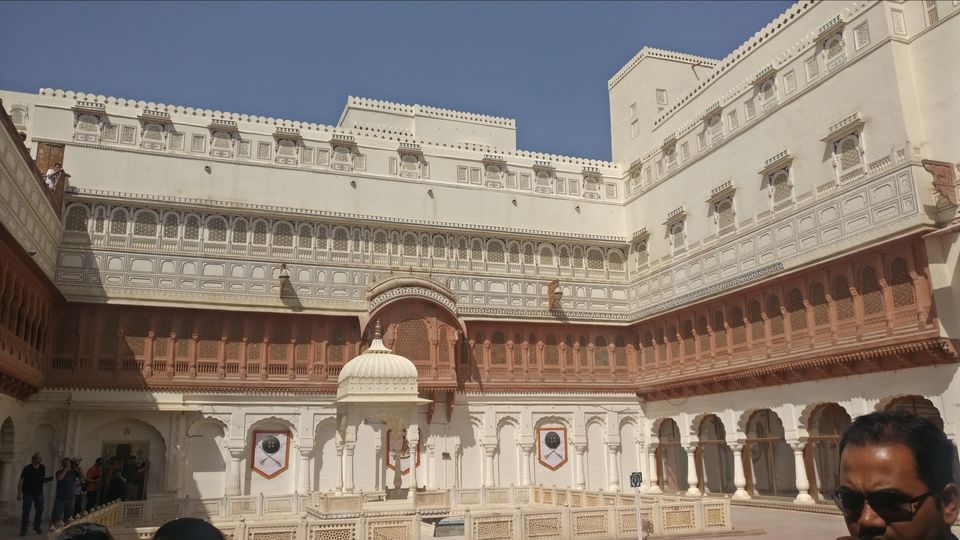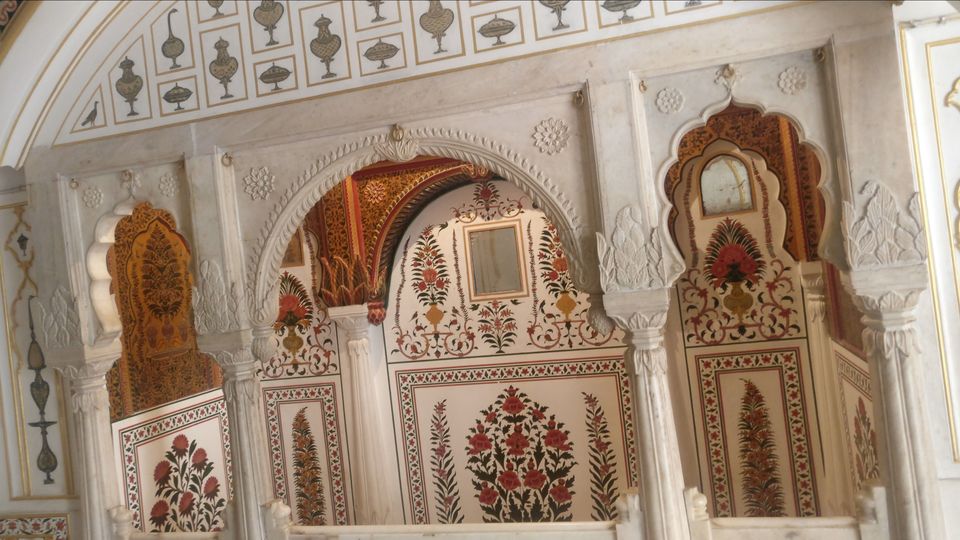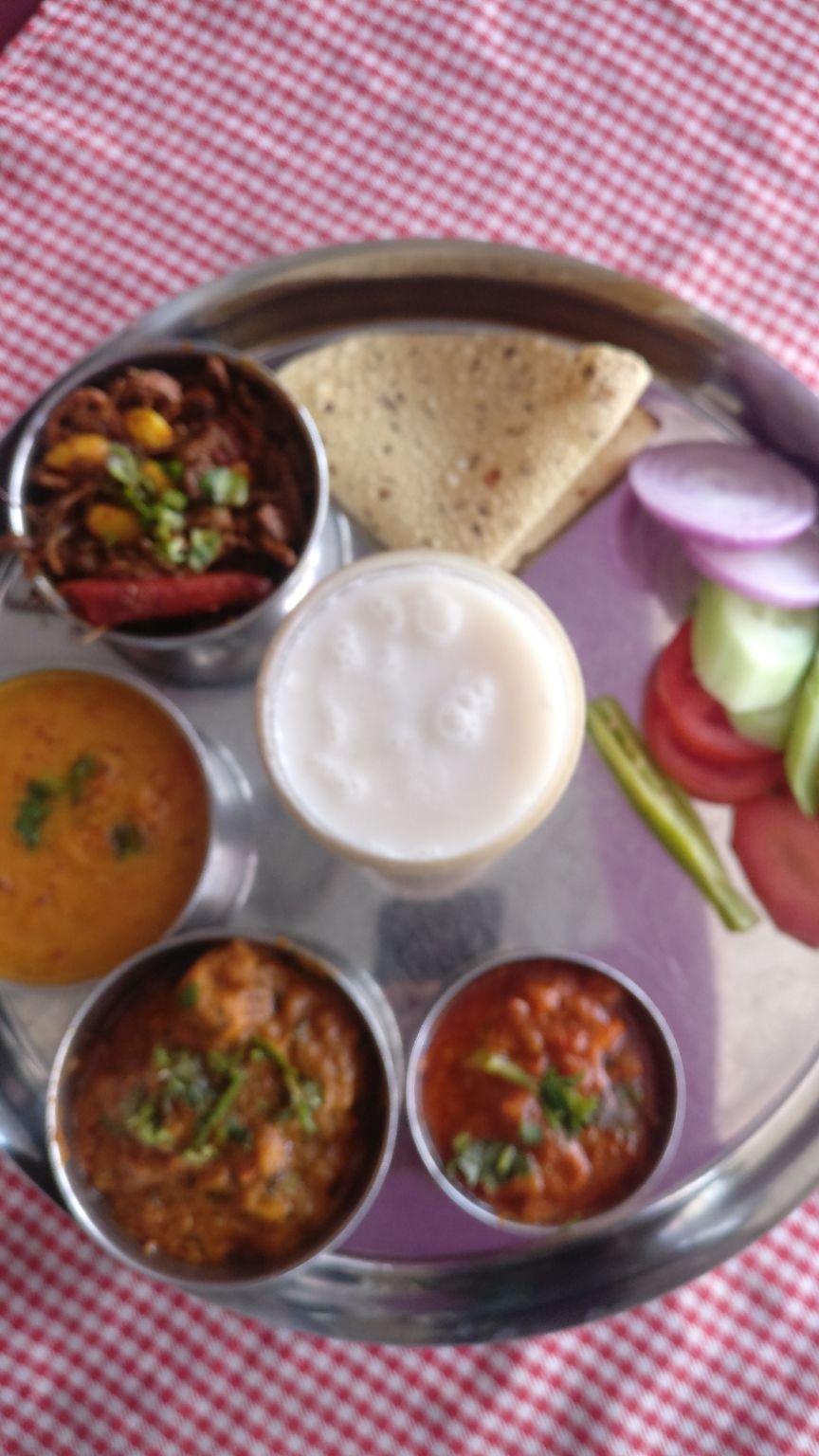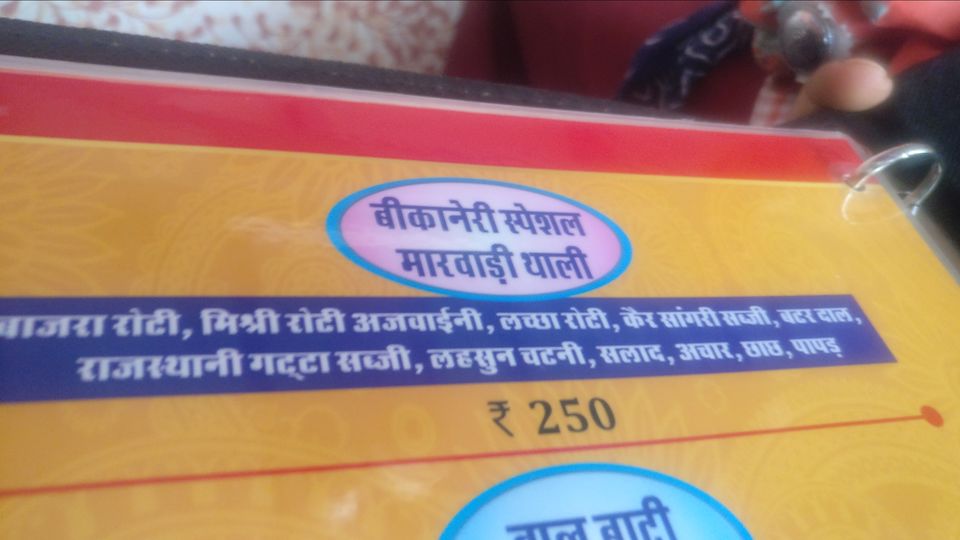 Day started with beautiful sunrise from the railway station bridge, never saw such a clean and beautiful railway station before in India.
My train reached Bikaner 30min before which gave me chance to witness sunrise from top of footover bridge to exit. I stopped at the bridge to watch it. Then I moved out of railway station to decide where to stay as I didn't sleep last night in train, I really needed a power nap to start my day.
As we came out of railway station, there were alot of hotels, havelis, guest House. As it was 6 .30am everything seemed closed, I called few , walk-in and enquired few and finalised one room opposite to railway station.
After a nap of 2hrs I got ready and left to explore Bikaner and eat something nice. I asked for the way to fort from locals and took the opposite road where I saw a gate (called as kote gate). I walked till the gate and saw people drinking lassi (was different than we get in Delhi).  It was makmaliya kesar lassi with a thick layer of creme and curd on safron flavoured lassi. It was amazing, awesome taste and wow!!!
Next I had was the tasty , freshly fried kachori. They were so fresh , juicy and taste perfect. First I took one and I ended up eating 4 of them , all with different chutneys, curd, sabji. They were super awesome. (Rs.10 per kachori ).
Now it was time to go to Fort so I started walking towards fort and there I saw the big wall of Royal Bikaner Fort. Fort costs Rs. 50 for a guided tour inside. Fort have 16 different rooms for different purpose and they all are decorated uniquely. I fell in love with it's walls, some rooms were made red sandalwood , some were mirror rooms or with different marbles and natural inks. It's a place worth visiting. I was exploring fort until late afternoon.
Now I was hungry and I wanted to try local Rajasthani thali so I went to different restaurant and food joints asking for same and decided to have at a cozy nice place above Bikaner sweets. Thali costed me Rs. 250 and was enough for 2 people. This was one of the best food I have tasted.
For vegetarians and foodies, Bikaner is paradise.
Rest of the day I have spent talking to locals, walking in streets and then back to my room for some rest.
All shops and markets in Bikaner gets closed by 9PM.