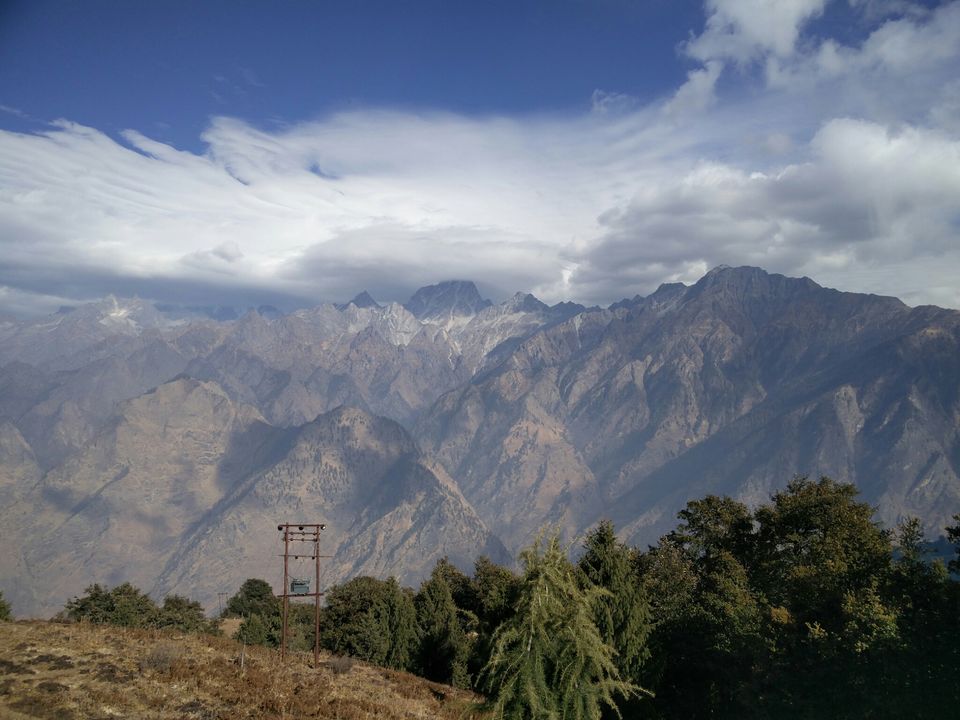 The Mountains are calling and I must go.
The weather was perfect for a bike trip, and we decided to embark on one.
The journey began at 5.30 in the morning of 22nd Dec.
There were 3 of us, on separate enfields. The destination was decided just a few days before and was the longest trip we'd covered on bike.
The trio started on a good note and on time.
The first stop was near muzzafar nagar for Tea and pakodas. We faced heavy fog thereon. For the next 50 kms the visibility was close to zero, the fog just came out of nowhere. We decided not to let this hinder our plans and kept traveling. The next stop was shivpuri, near Rishikesh. The road till shivpuri was clean, and we covered it easily. We reached shivpuri around 12, had a quick brunch and decided to move on ahead. After shivpuri it was all hilly areas and the ride was just perfect. The view was mesmerising, the entire route was along the banks of rivers. We stopped for a while near Devprayag to soak in the view.
We hit the road again and travelled a good distance. We saw a view so astonishing, we just had to stop near a small beach. The water was clean and the view amazing.
We decided not to ride in the hills at night and so ended the day at around 5.30 at Srinagar. Parked our bikes at GMVN and decided to have some tea and snacks.
Had a couple of drinks and hit the bed early.
And that ended the first leg of our trip.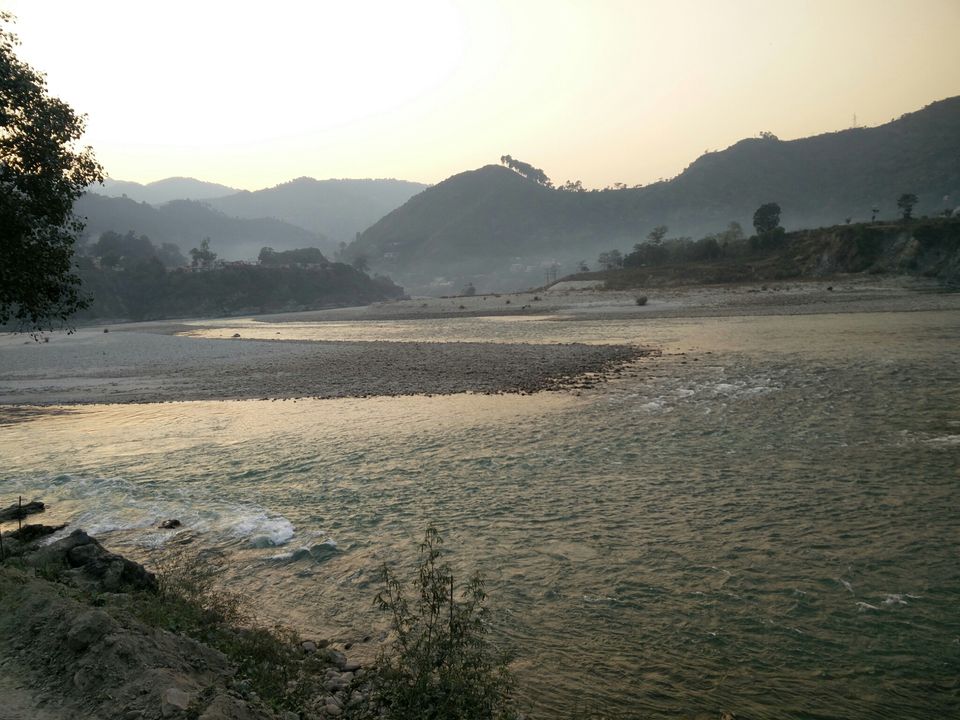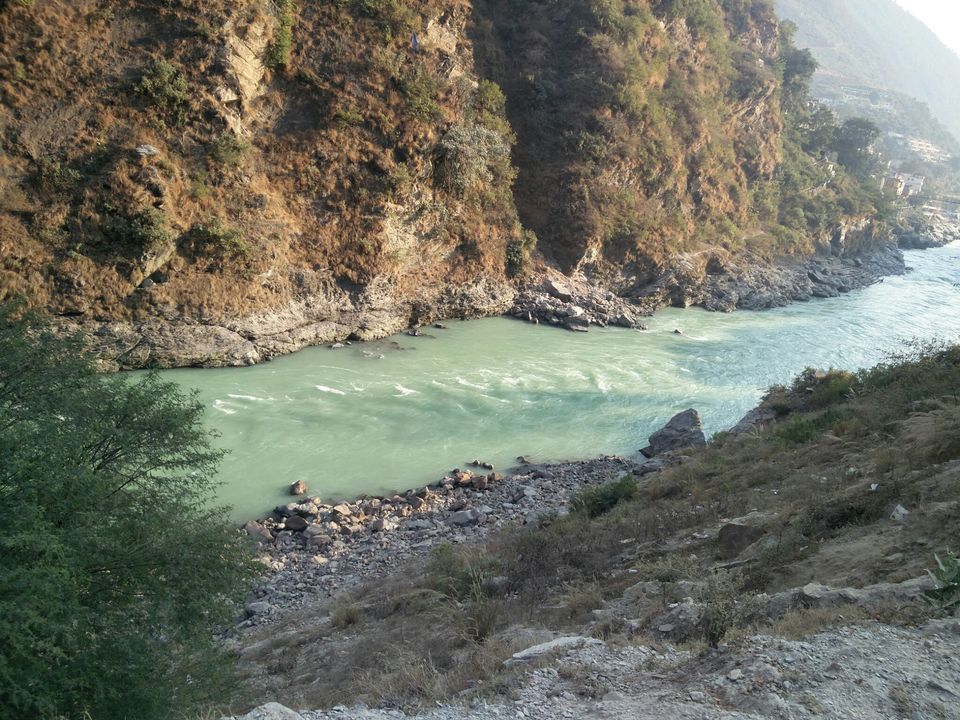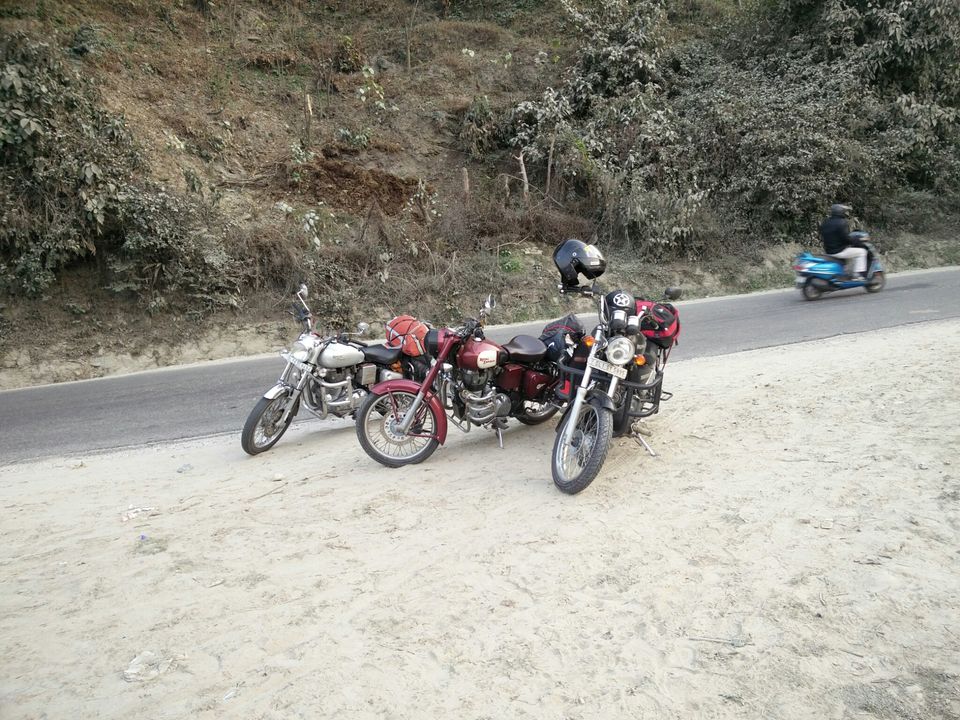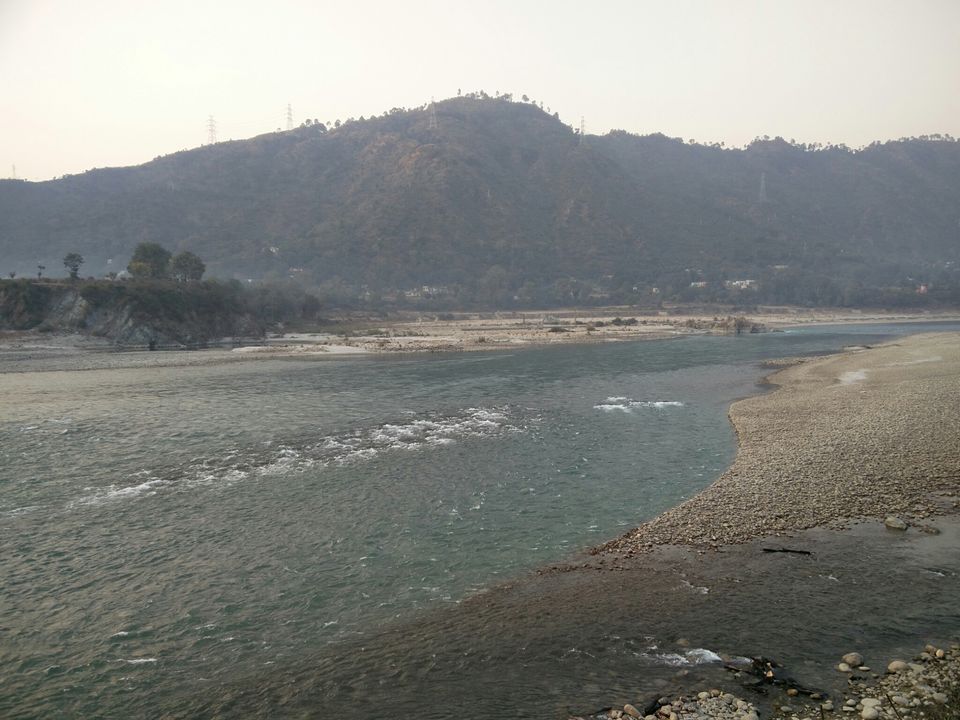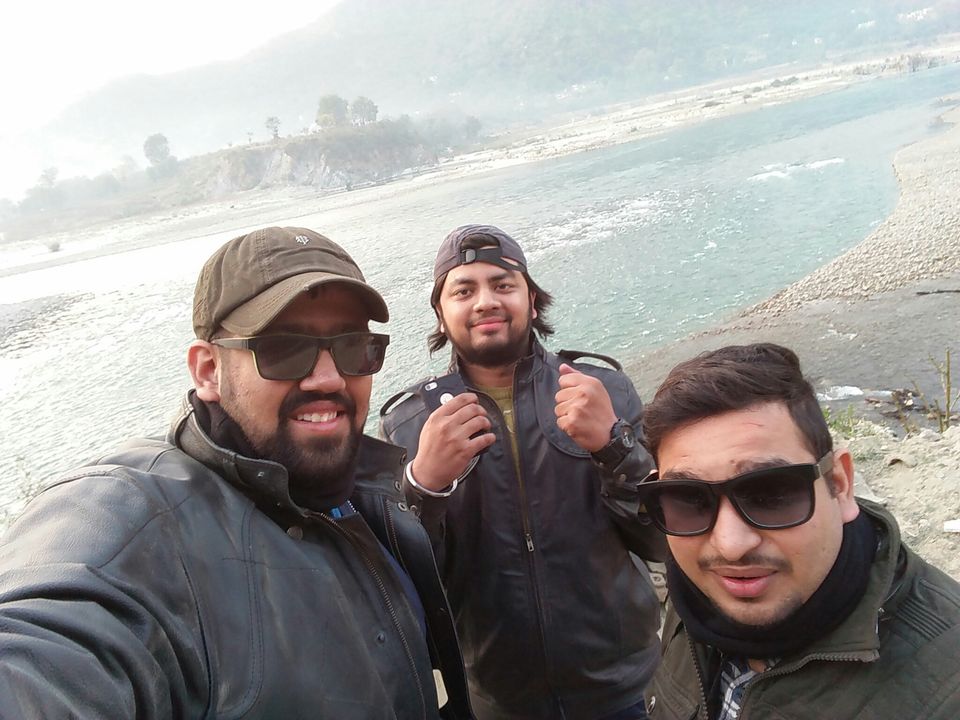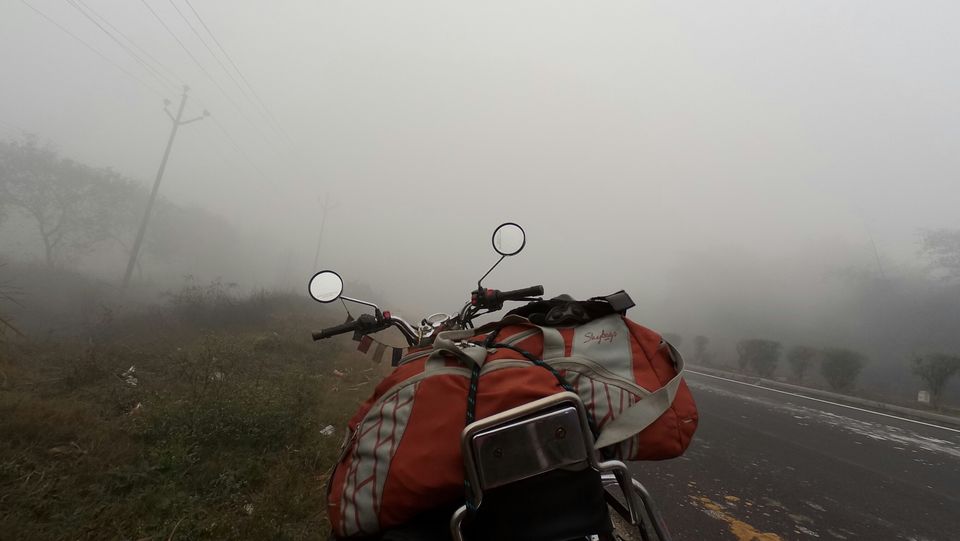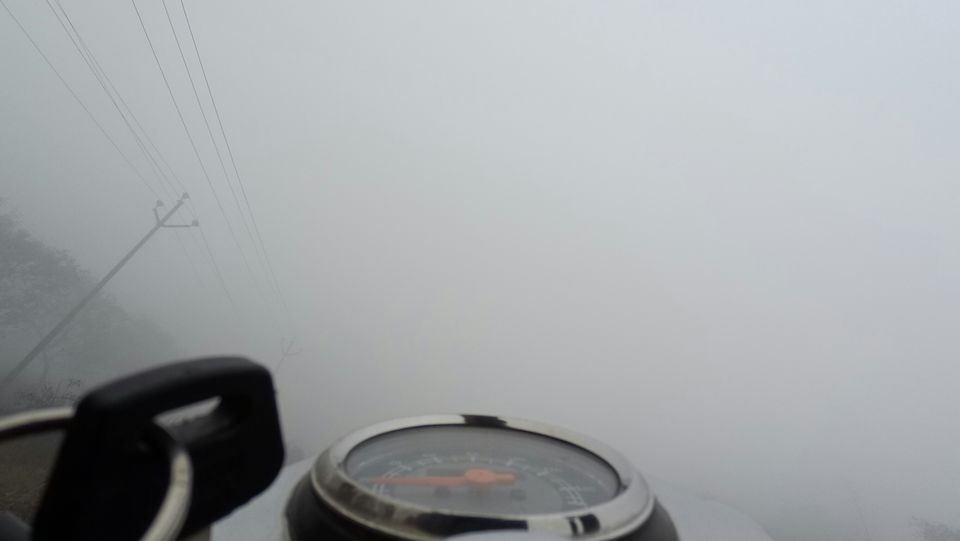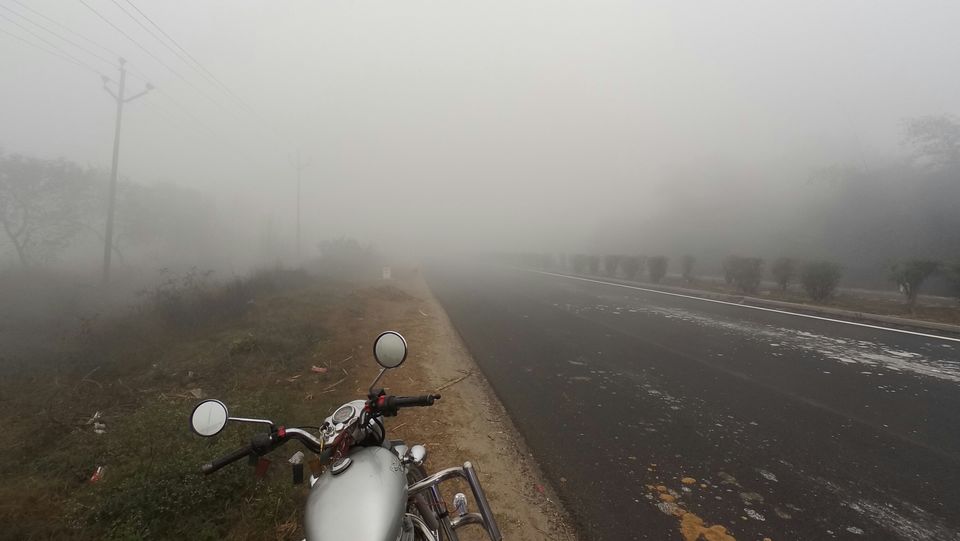 The second day's journey started a little late, we started our bikes at around 9.30 and the journey from Srinagar to Auli was awesome.
The view enroute was beautiful. It was all uphill from here.
We reached Joshimath around 3.
The road from Joshimath to Auli is very steep, in a distance of 16 kms, the elevation is more than a 1000 meters.
I had a small fall on a patch of black ice, this was my first experience with black ice and did the most stupid thing you can do, I hit the brakes on the patch and slipped. It was a small fall and not much damage to the bike or me. The damage was checked and we moved on ahead in no time.
Reached the GMVN Lodge in an hour and checked in to our room.
We decided to explore the place tomorrow and just enjoy the view for the day.
The weather there was just perfect and chilly.
Although we were expecting snow fall, it was just not in our luck. Therfore, no skiing.
The staff at the lodge was very courteous, and prompt to our every need.
Had dinner at the hotel as no other option was available nearby, the food was actually good.
That was the end of day 2.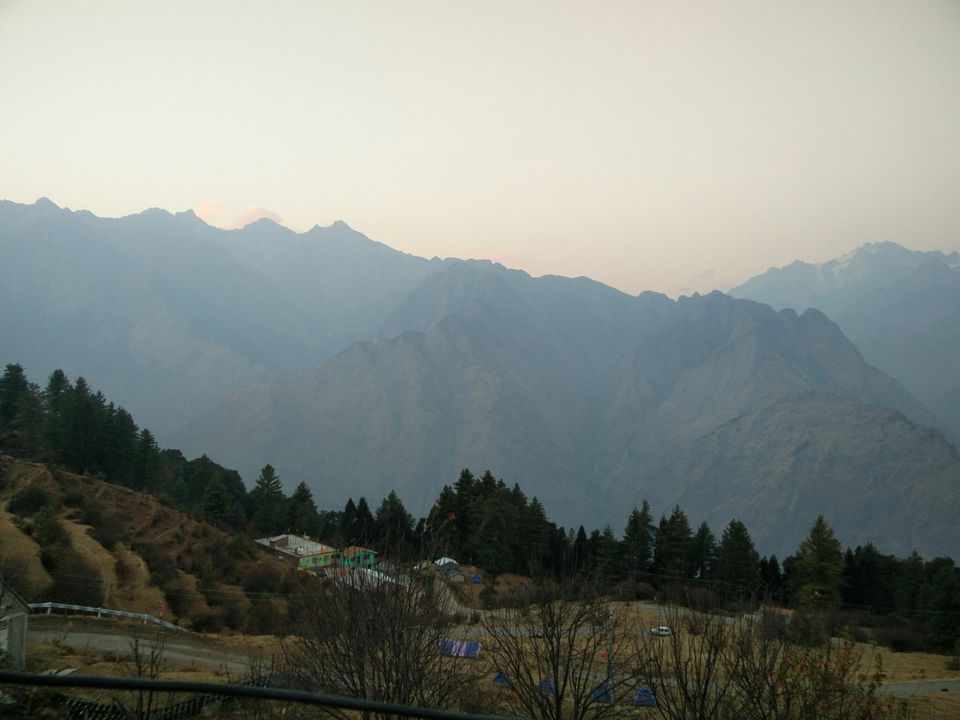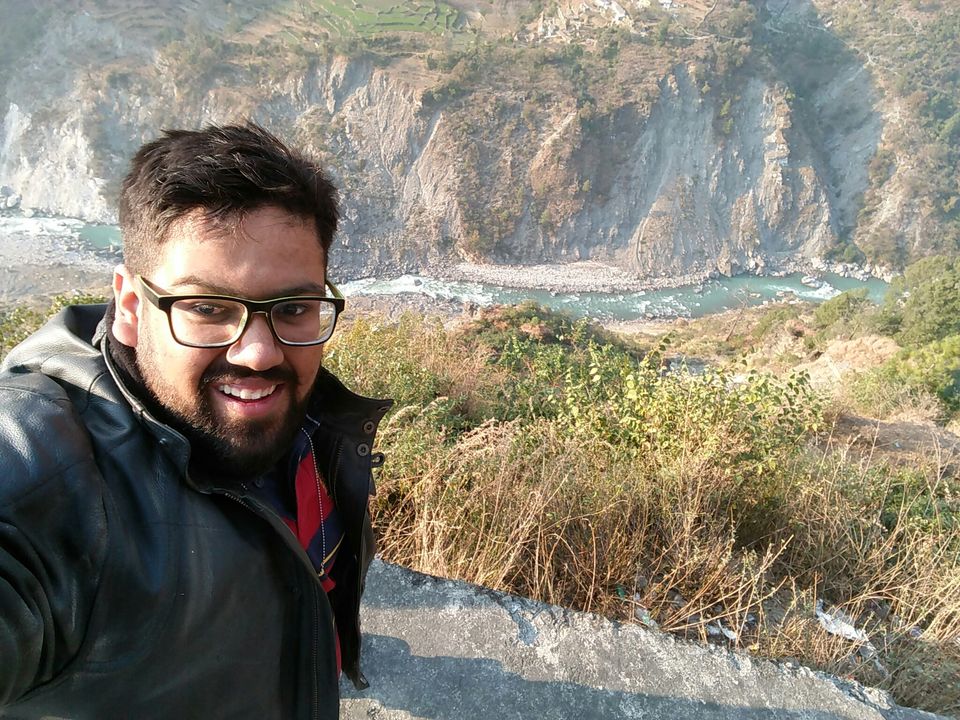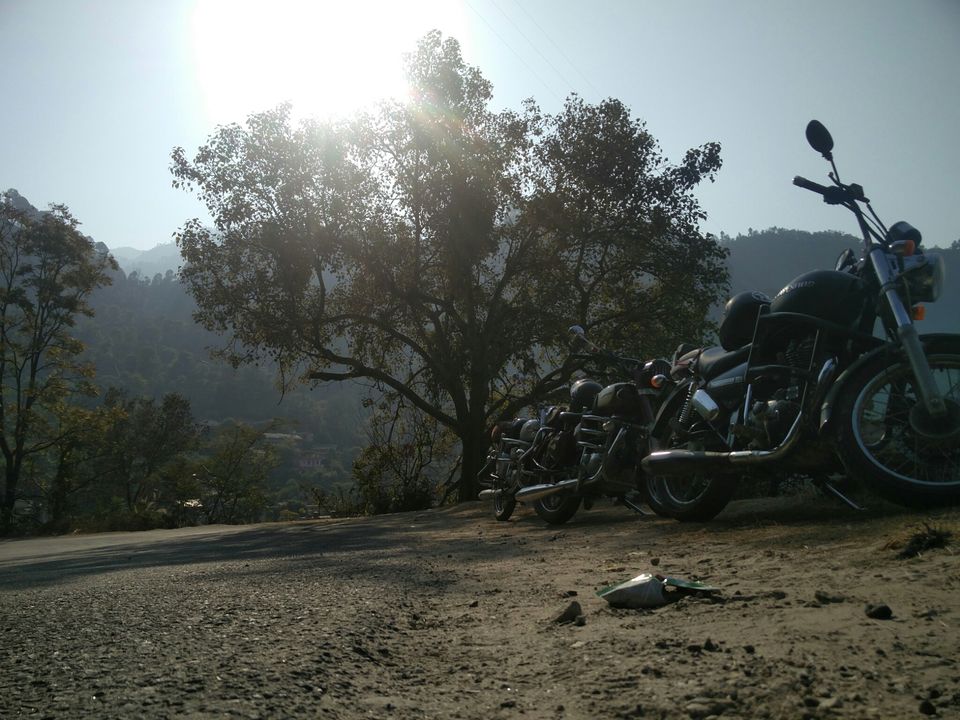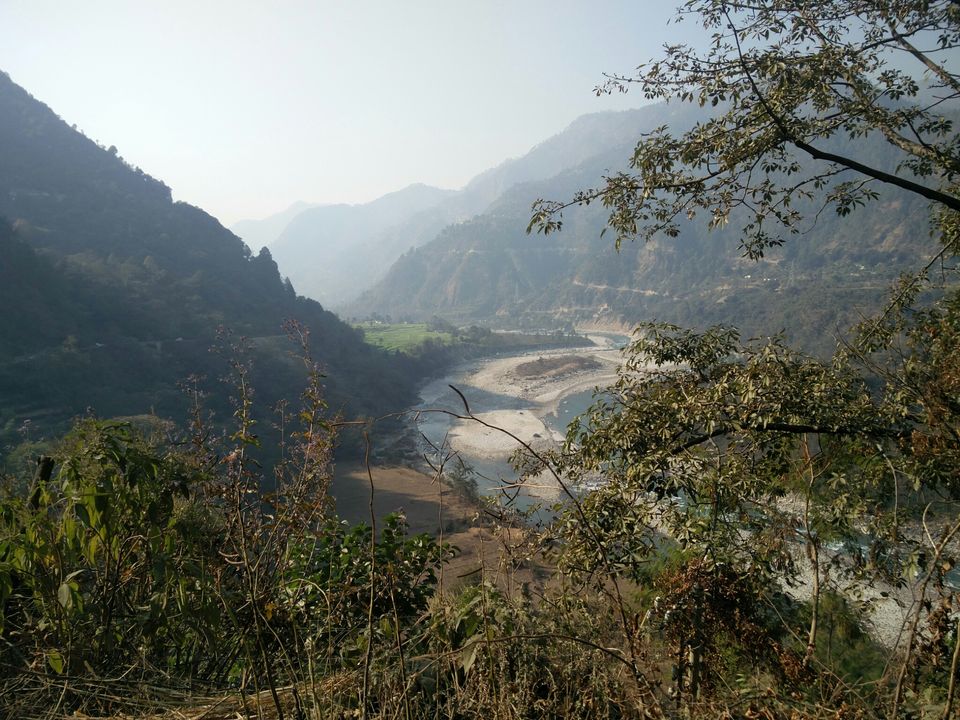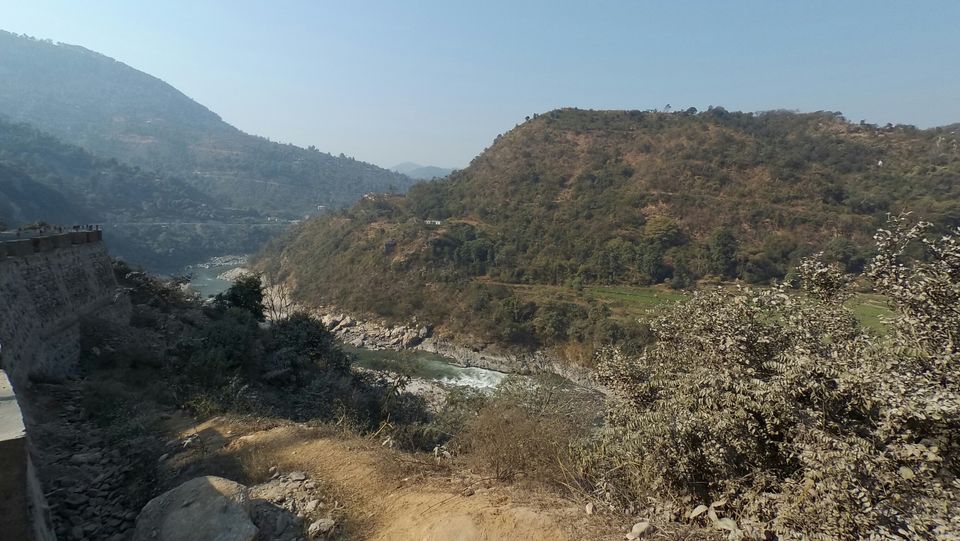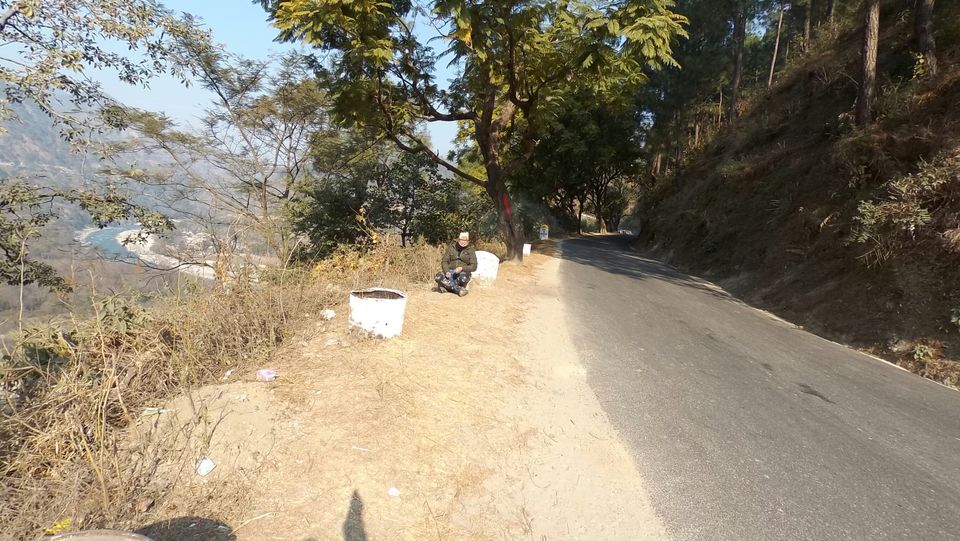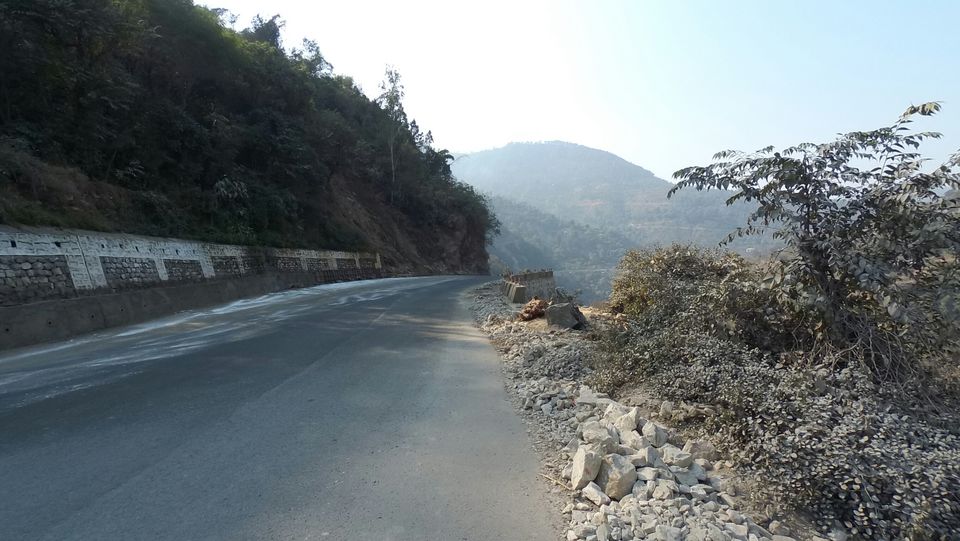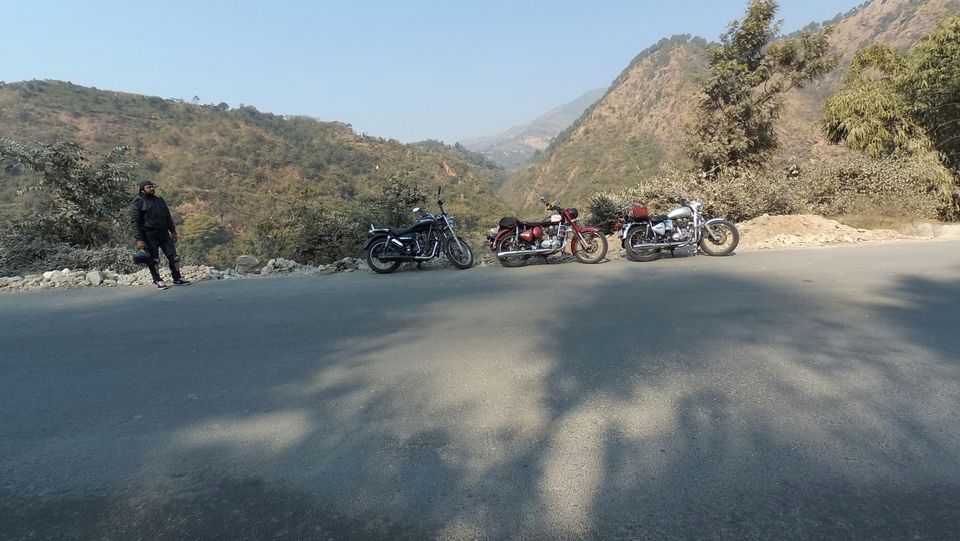 The third day began with a sumptuous breakfast. We decided to visit the hilltop and took the chairlift till the half way and had to trek 3km to reach the top. Seeing as how unfit we all were, those 3 kms felt like 20.
And in the beginning, we were contemplating trekking the entire way. Don't know how that would have turned out.
The view on the way comprised of the entire Parvati Valley. It was all just snow covered mountain peaks at one side and forest on the other.
The view at the top was worth the entire trip.
Reaching the top, we decided we just had to sit in the famous Gondola from Auli to Joshimath.
The ride was full of views, albeit a bit slow. As the next Gondola back was in another half hour, we roamed the market of Joshimath.
There was nothing worth looking in the market, it was just like a local market.
Momos are the one thing we three love, so went looking for a good plate of it. Had a couple of plates at different shops and found them decent.
Went back to the Gondola and reached the place where chairlift starts the time now was around 4. 30 so decided