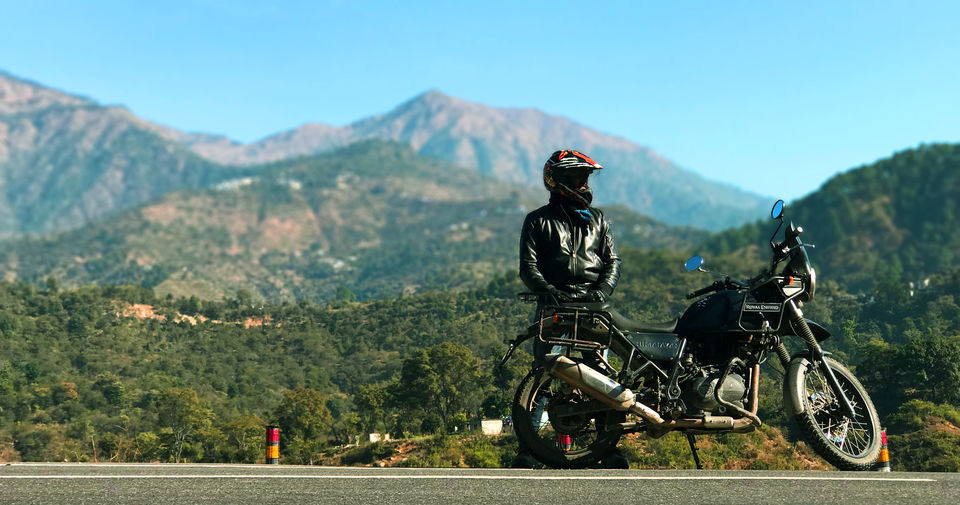 Trip date – From 23rd December 2017
Me along with two (Initially three, the third backed out at the last moment as he was a chicken) friends of mine decided to travel to the skiing destination of India, Auli, in December of 2017. Exams had ended and we tried fooling our parents with an excuse that we had some pending formalities. My mother figured out that I was lying. Google decided to show all the 'Hotels in Auli' searches from my phone onto my mother's. Dammit Google! We had all figured out from the stays to bike rentals. Well, we thought we had it under our control but it turned out otherwise. Enjoy the read.
Day 1: Arrival at Delhi
Arrived at Delhi. Rented a Himalayan and a Classic 350 from Karol Bagh. They both did not have mirrors, so we asked the vendor to give us any spare mirrors he had. And he did not have them. Asked us to get them from some shop and he'd pay.
Spent the night at a friend's in Gurgaon.
Day 2: Gurgaon to Rishikesh – 280 km – Took us 8 hours
Had a plan to leave Gurgaon and be on the highway by 6 in the morning. The bike had some other plans. First, the Classic showed some signs of 'Tank slapper'. Vishwaraj was riding that and he figured that we should take it to the RE service center in Gazhiabad. We took it to the service center. They gave us rear view mirrors of Classic for both Himalayan and Classic and they fit perfectly (Yes, classic's mirror fit onto Himalayan). The Tank slapper did not go away as the bike needed some adjustments with the rim and we did not have time, yes we were reckless then!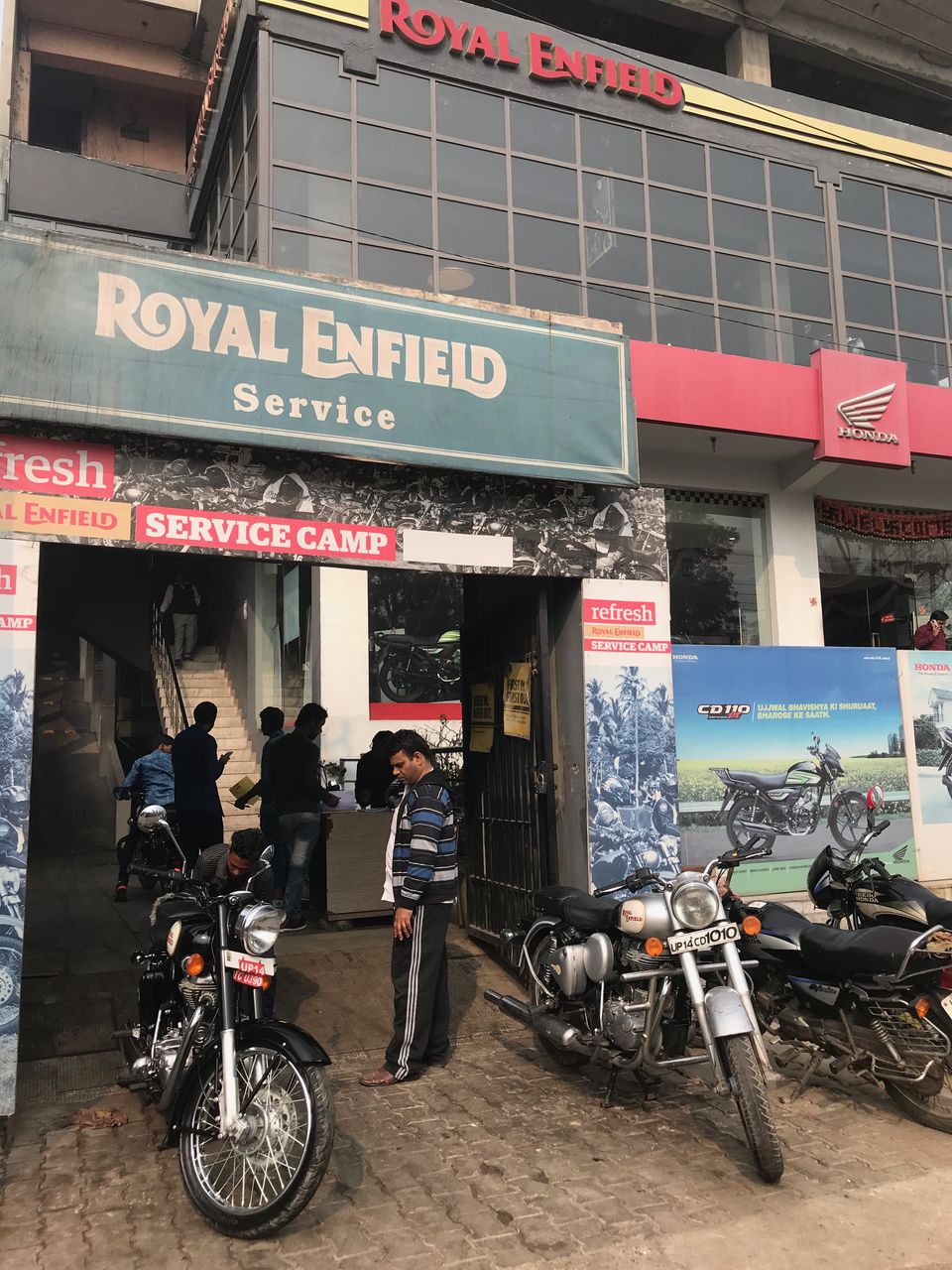 The roads were okay. There was a rough patch of 20-25 km from Gazhiabad onwards. I did not feel my butt getting sore as I was on an ADV. Chirag on the other hand showed us some nice Zumba moves on the bike. The bloke understeered his motorbike on a turn and well, danced!
We reached Rishikesh by the evening, parked our bikes and rested for a while in the hotel. Again, we went out to a café while strolling around. A guy offered us weed, too! Weird? No. It is a common practice there, somehow.
It was a day well spent.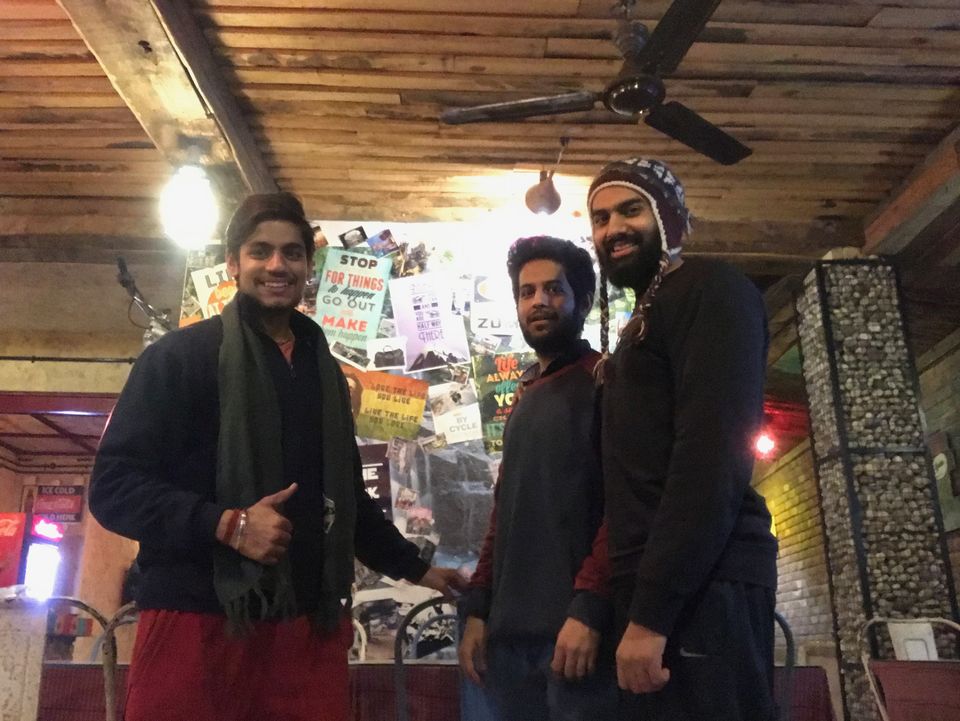 Day 3: Rishikesh to Joshimath – 270 km – Took us 10 hours
We left Rishikesh with a cup of chai and Parle-G in our bellies and started our ride towards Joshimath 6 in the morning. Roads are a combination of good, bad and the ugly. Sun was up and shining. It was looking all good. Suddenly at a turn just when I zoomed past Vishwaraj, Classic's clutch cable snapped. I returned back and discovered that we were doomed as Classic did not have a spare clutch cable. Fortunately, Himalayan did. We did not know for sure whether it'd fit or not. We were fortunate enough that this whole problem took place at the river rafting point near Rishikesh. We borrowed a blade from a gentleman there and replaced the clutch cable. Went down near the river to get cleansed and clicked some photos.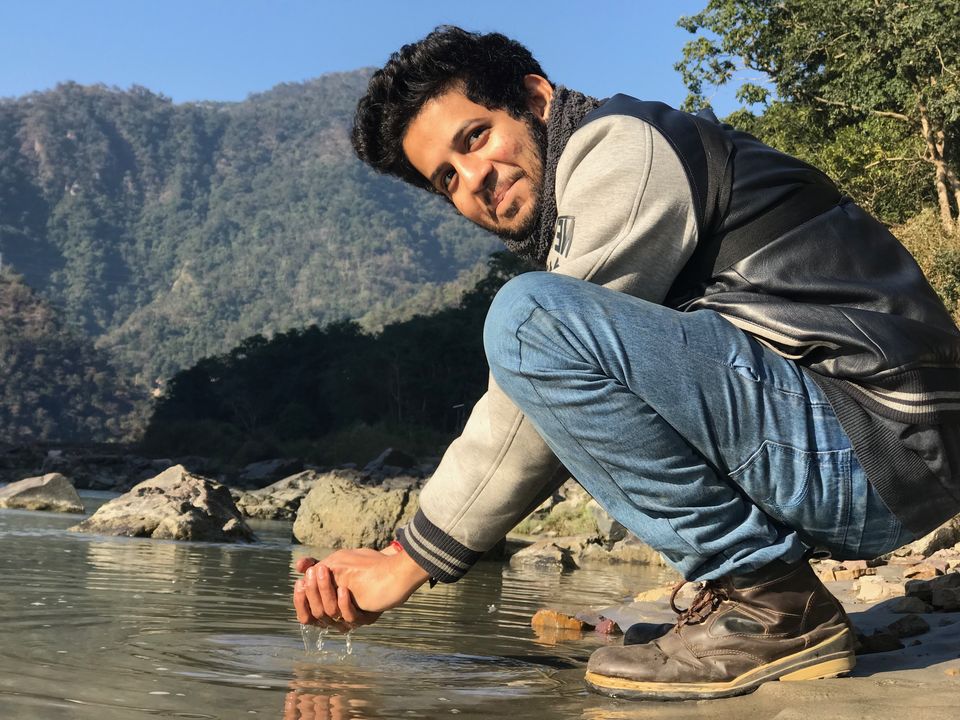 There was a huge traffic jam at Srinagar (yes, it is also in Uttarakhand). So, instead of taking part in the jam we took some rest there and bought ourselves some thermals.
Problems started to show up after the sun went down. Classic's electricals were not working as it should have. The headlight did not work neither did the console lights. I took the lead with only low-beam working on my Himalayan. We had to slow down our pace due to poor visibility, but the roads were asking us to speed up. The highway was buttery smooth. We reached at our hotel by 6 in the evening. Had to borrow a room heater as it was -1° C and the blankets were thin. Left the room with the heater on while we went out for dinner. The food was good and cost us a fortune. It cost us so much that we went broke. Just kidding! Food was reasonably priced but yes, we were out of money. Somebody, did not plan it well, did they?
Day 4: Joshimath to Auli – 5 km – Don't take the bike there, take the cable car instead!
After making a call and borrowing money from a friend, we rode to the skiing destination. As the altitude increased the temperature went down. It was cold, yes. We parked our bikes at the top and took a ropeway and then we shit our pants! Why? The ropeway is a freaking open bench! It is not like a cable car.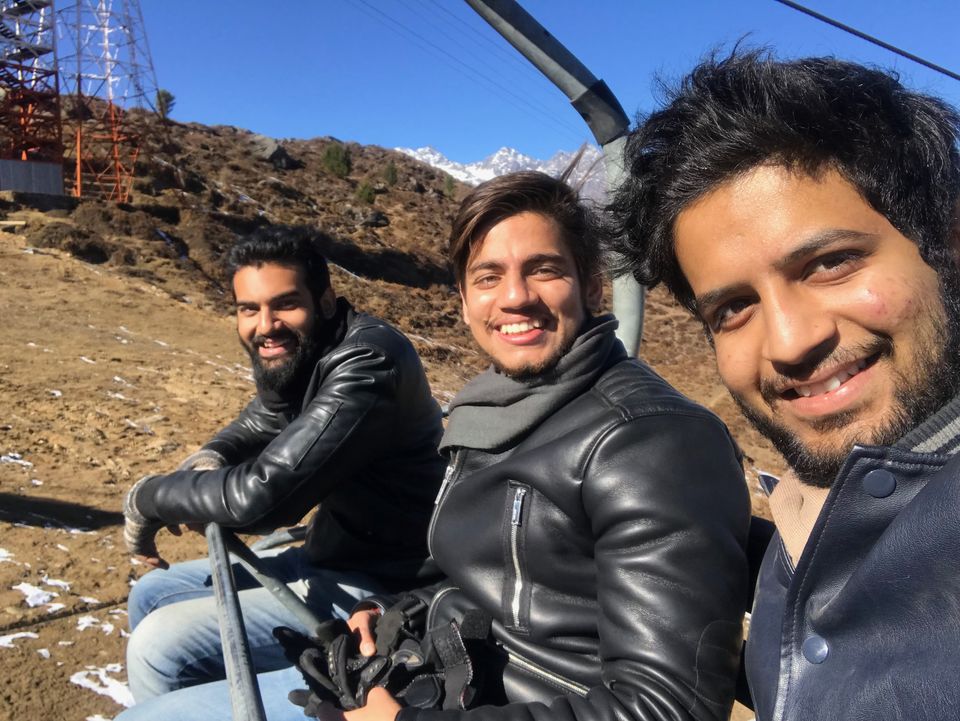 Reached at the artificial lake, we climbed further to small restaurant. Ordered a lamb chop and got served with cold disappointment. Well, it is not Himachal so I did not expect the food to be extraordinarily tasty.
We enjoyed our full day at the snow cladded mountains and watching people skiing (yes, we only could afford to watch)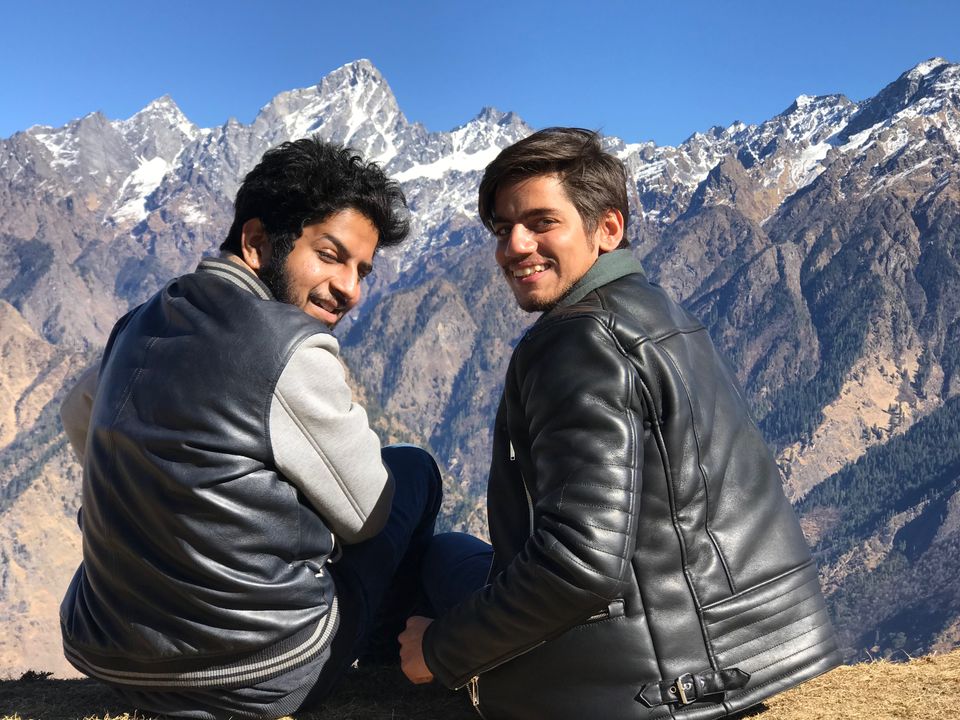 Came down back to the hotel after a long day of hiking, now it was time to get some rest.
Day 5: Joshimath to Haridwar – 300 km – 9 hours to be honest
Beautiful highway is what we rode that day. Man, we could not see anything earlier as we rode the same road in the dark when coming to Joshimath. Blissful. Not a single rough patch. Bike was happily doing 90-110 kmph (don't call the cops now). We stopped at the same restaurant in Rudraprayag and had that sweet lady made us homemade Dal-chawal. Post lunch, we booked ourselves a hotel in Haridwar near the railway station (god knows why I did that!). The road manners people have in our country is pretty 'awesome'. And we experienced the same at Haridwar. Somehow, we managed to get ourselves to the hotel and treated ourselves with hot shower and good street food nearby.
Day 6: Haridwar to Delhi – 250 km – Took us 8 hours
Coming back to Delhi is the worst part. We reached Delhi by the noon. Traffic jams everywhere, not a place to go! It took us a whole hour to cover the last three kilometers. Drenched in the sweat we finally handed over the bikes and took a bus home!
What I learnt from this trip?
• Carry some extra cash
• Book your hotels in advance
• Do some research about the weather at the destination. Do not rely on Accuweather. Ask the locals. How? Call the hotels and ask them, you dummy!
• Carry appropriate clothing as per the weather conditions
• Beat the crap out of the people who cancels on you at the last moment!
Total Cost: Delhi to Delhi
• Bike rent – Himalayan – 1500*5 = 7500/-
• Fuel – Total Distance – 1100 km, Fuel efficiency – 26 kmpl, Petrol price – Rs. 72, that gives us a rough total of Rs. 3100/-
• Stays and meals –7000/- We went there around Christmas!
• That freaking open bench what people call Chair lift – 300/-
Total Damage ~ 18000/-