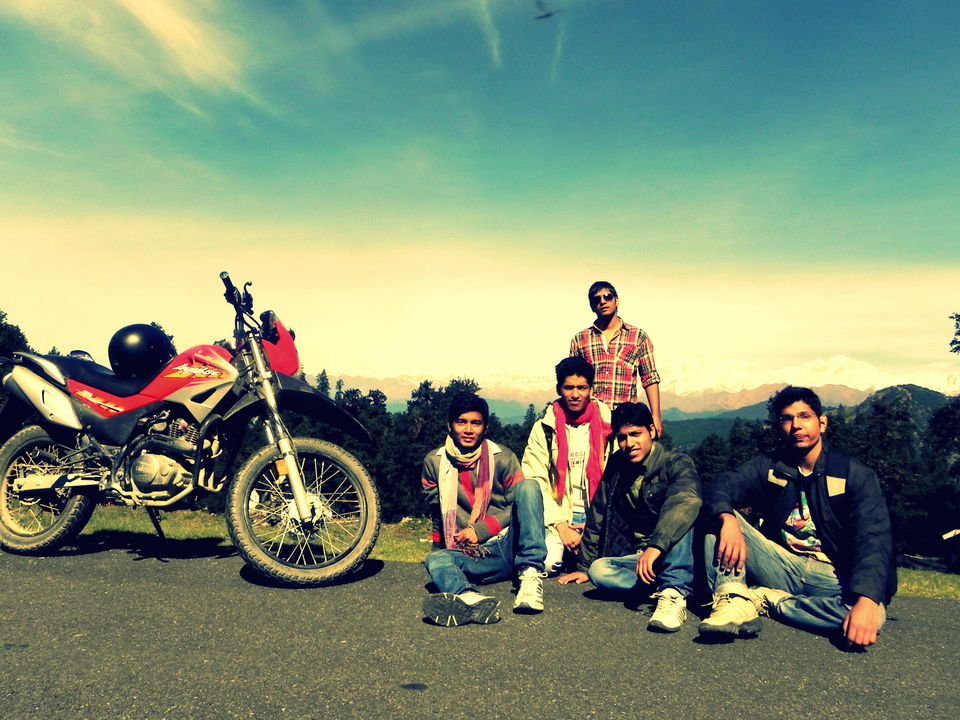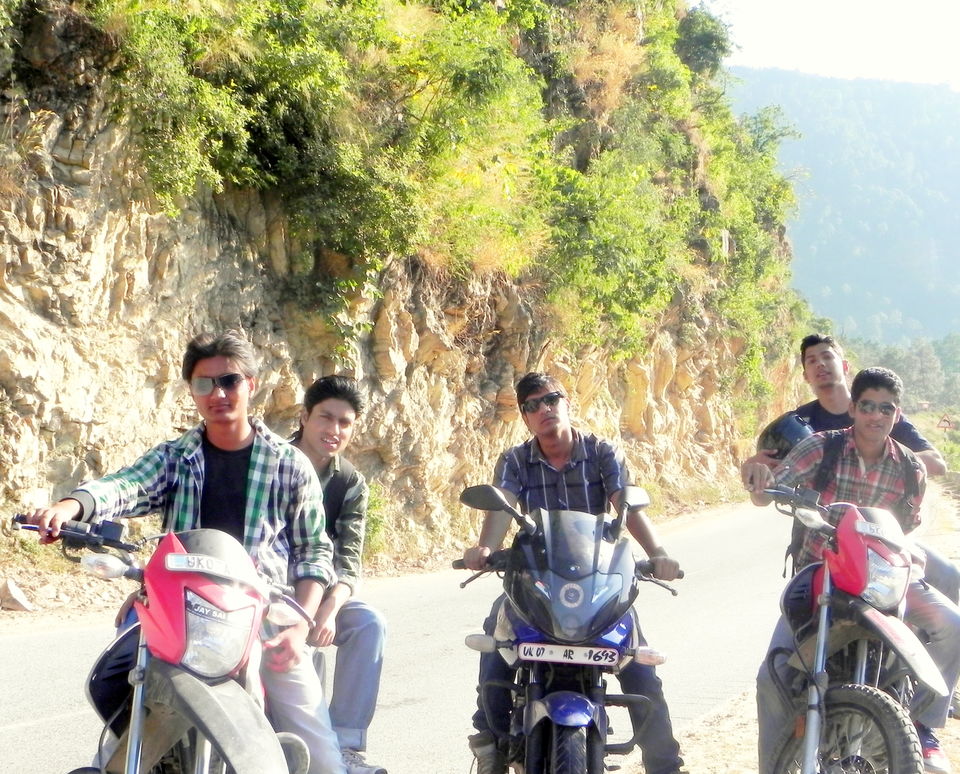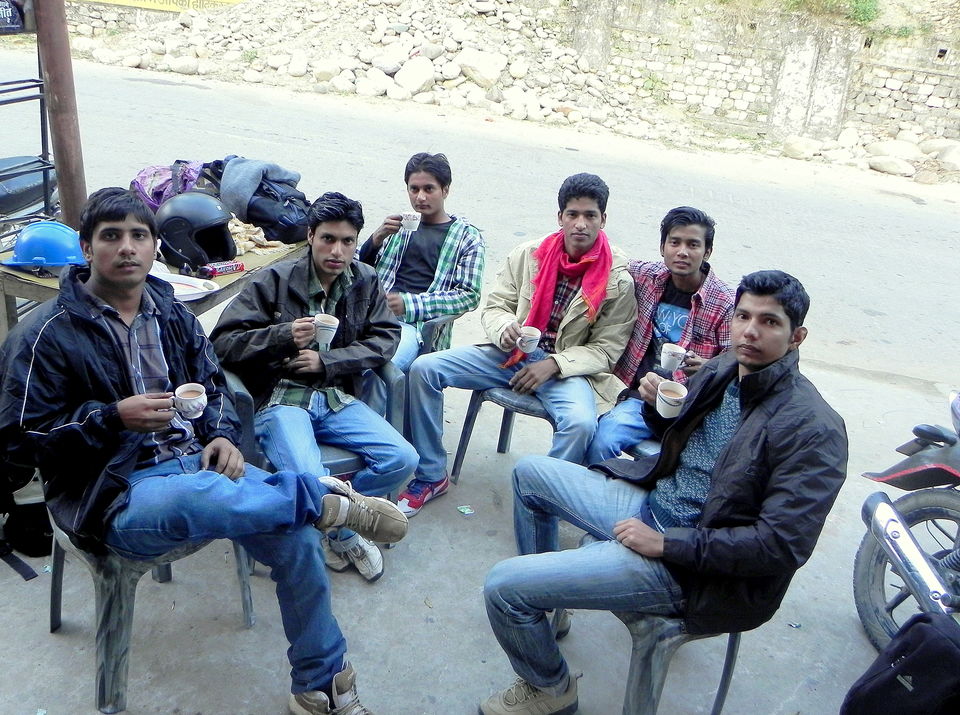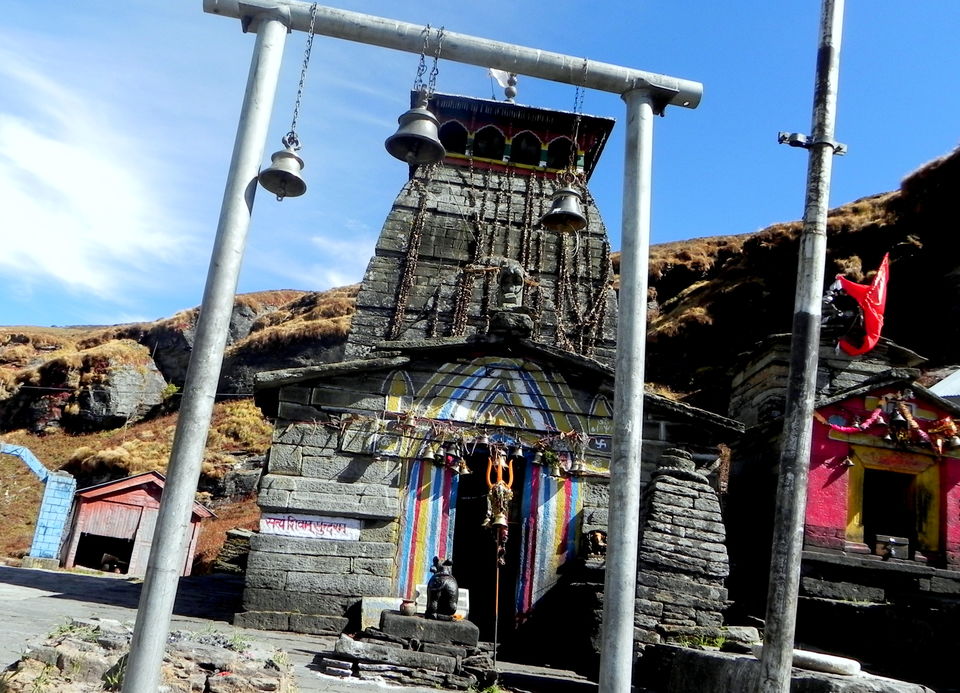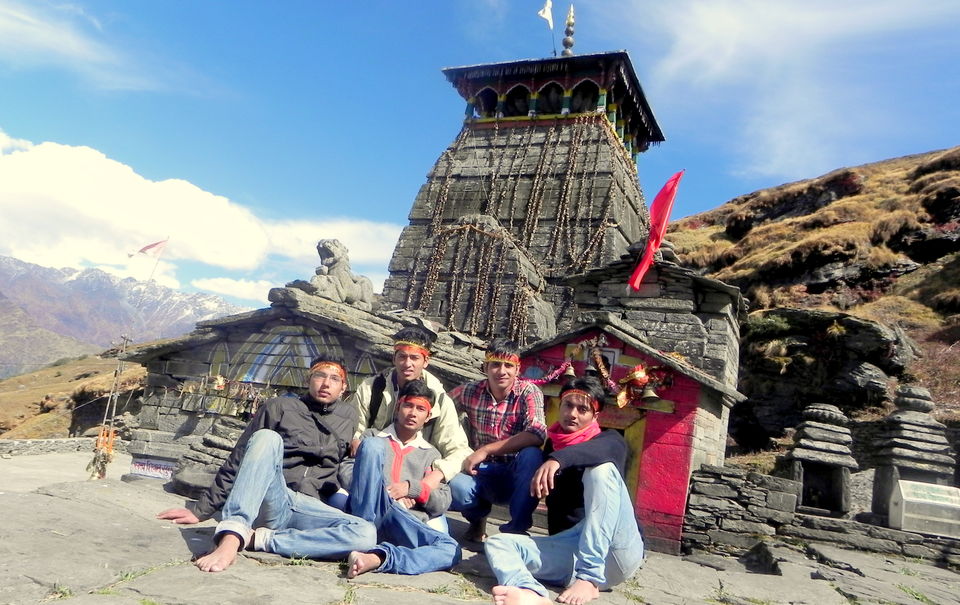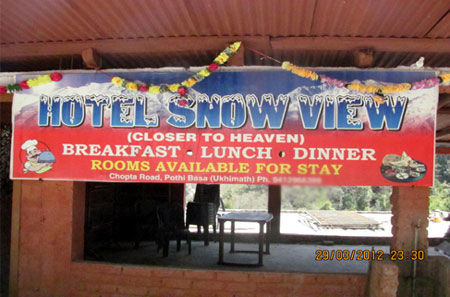 BIKE TRIP TO Chopta: Those 300kms are worth it!!!!
This bike trip is an accidental decision of mine to go somewhere in the hilly area .So i have told it to my other friends and overnight we are ready for this adventurous trip ,at that time we are in the third year of B-tech & its the time of october chilly weather in the himalayan range ,college is on its own pace. So on 18th early morning we took the bus from our college COER (Roorkee) & reached Rishikesh after an hour past forty five min. then we headed towards the dealer of  the bikes who we have contacted about the price on previous day. We Managed to grab two HERO IMPULSE & one PULSAR 220 then in the excitement we have done full tank  of all the bikes & also taken medical kit in case of any emergency!!!! so enjoying & slowly we are enjoying the hilly drive!!!!! journey goes as follows 
rishikesh -> devpryag (lunch) -> Srinagar -> rudrpryag(tea) -> Guptkashi diversion -> ukimath -> chopta (hotel) 9pm!!!!!! reached 12 hour long journey !!!!!!!
In the course of are journey we have seen river ganga & its tributaries & drastic climate change as we have driven from the altitude 268 meter (roorkee) to  2680 meter (chopta) now u can imagine that!!!! with friends u all know trip is all about madness we r driving like we are the king of the road!!!!
So reaching chopta we all get tired & the place comes  under NANDA DEVI NATIONAL PARK so there is a danger of driving in night as there are many wild animals in the forest & the road goes along with it the local people told us to stay in the nearby hotel so we have decided to stay in the hotel named (snow view) !!!!
We stayed at hotel Snow View Chopta. It is on the gateway of the nanda devi valley !!!!! the view from that hotel is very very beautiful!!!!! & the best thing is that we got thali system it means eat until your stomach bursts!!!!!! :) :D
The next day we headed towards the Tungnath temple with a lot more thrill & excitement!!!!! 
After reaching the spot we are happy that chalo now its close , but then hume pata chala ki we had to walk about 5km thats time when we watched each other faces but its our will to reach there , so by enchanting the name of lord shiva we headed towards the temple.!!!! reached the temple & take the blessings the place is truly a tremendous view point , full of greenary with bugyal on there way & what a science!!!!! we relaxed there for half an hour & have r lunch (MAGGI & TEA) THAT WAS WORTH IT !!!!
NOW WE HEADED TO A THE TIP OF THE MOUNTAINOUS  RANGE CALLED CHANDRASHILLA ,it is summit of the Tungnath . It literally means "Moon Rock". It is located at a height of about 4,000 metres (13,000 ft) above sea level. This peak provides a spectacular view of Himalayas,especially Nandadevi, Trisul, Kedar Peak, Bandarpunch and Chaukhamba peaks. There are various legends associated with this place. According to one of the popular legend, this is the place where Lord Rama meditated after defeating the demon-king Ravana.Another legend says that moon-god Chandra spent time here in penance.
BUT the real enjoy to be at chandrashilla is during sunrise at around 4-5am at that point the shadow of one mountain range falls on the shadow of the other that's worth watching .!!!!!
AND in the return journey we stayed a night in rudrpryag & enjoyed the hault with a lot of things!!!!& yes we also stopped to hail in front of Dhari devi mandir !!!!