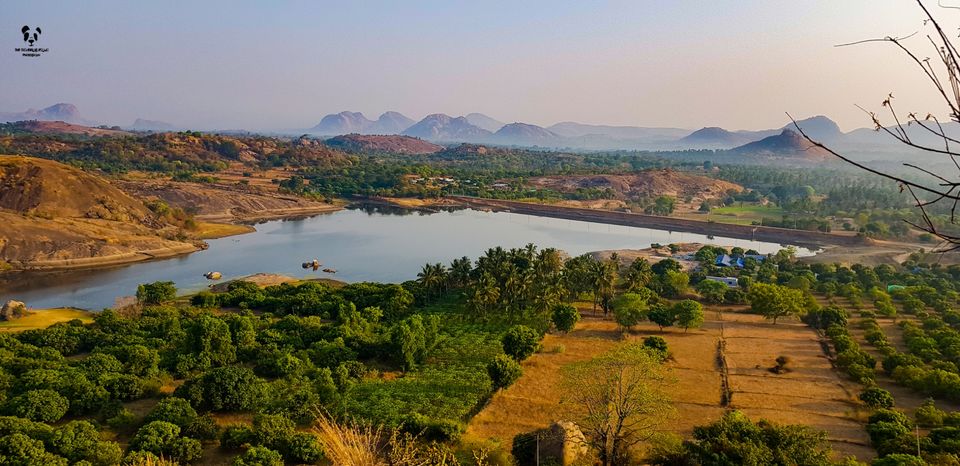 "The best trips are the ones in which the destination is not decided, you just take up your bike and start riding where ever the roads take you."
I recently got a chance to do one such trip, me along with two of my friends were just sitting on one fine Saturday and suddenly we decided to go on a road trip inspired by a popular TV show.
We took out our bikes with multiple destinations in mind and started to ride in direction of the Bangalore Airport around 3:30 PM.
We then stopped at a coffee shop just before the toll gate and searched where can we enjoy a good sunset at it was already 04:30 PM. So all of us agreed upon going Nandi Hills and see the sunset from there. It took us another 45 minutes to reach Nandi hills from there, and the journey uphill was really good with cool breeze and proper light coming together.
We parked our bikes in the designated parking place, got the tickets costing 200/- for 3 people and 2 bikes and got in from the main gate. We headed towards the Tipu Sultan's Guest house directly which is a less crowded area mostly and from there we get a beautiful view towards the back side of Nandi Hills. There is a temple also going some 50-70 stairs down from there.
After spending some time and clicking some really good pics we started to move towards the Bhoga Nandishwara Temple and Tipu's Drop which are the main point attraction there. It is a 10-15 minutes walk from the main gate and a proper footpath is laid around the road. We saw the Amruth Sarovara Pond on the way and clicked a few pictures at some view points.
After we reached the Tipu's Drop, we sat there silently doing nothing for sometime and just enjoyed the cold breeze and red sky with the setting sun, it was view worth watching and the air just refreshed us. We stayed there till it became dark and the guards started asking people to go down, then we walked our way to the main gate and started our downhill journey.
As we reached the foot of the hills we stopped by to have some maggie and chai, sitting there we realized that sunset is done what about sunrise and that exact moment we decided to extend our trip and visit another hills to enjoy the sunrise.
We finalised to visit Ramanagara Ramdevra Betta falling on the Bangalore - Mysore road exactly opposite side of Bangalore from where we currently were. So we started to move towards Bangalore and stopped on our way at Itihaas Restaurant a really good place to have multiple cuisines on the highway.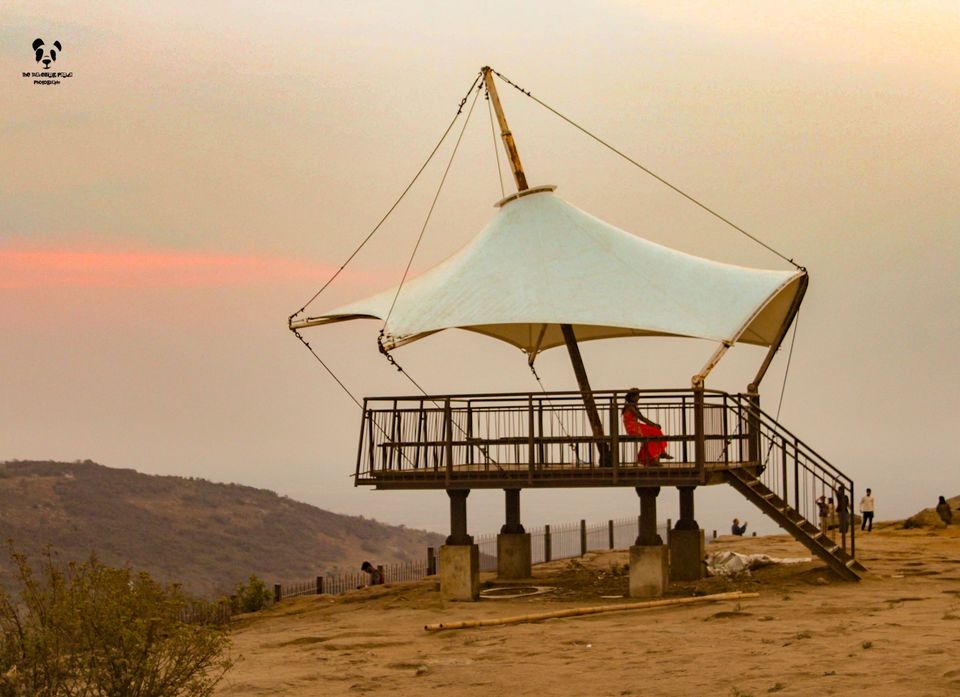 From there we stopped at our home in KR Puram to change and charge our phones for an hour and we started again at around 2:30 AM towards Mysore Road with one halt at the very famous Rasta Cafe in mind.
Unfortunately or I will say rather fortunately by the time we reached there it was almost there closing time as they close at 4 AM so the security there suggested us to visit Nueva Premium Cafe just opposite to Rasta Cafe and generally open till 05:30 AM. We found that place much better and peaceful then Rasta Cafe and stayed there till the closing time as Ramanagara Hills were just 20-30 mins from there.
The backdrop with unplanned trips is that you reach the destination and get to know that its not open yet and will open after some hours, but thanks to a stranger who came there for morning walk who suggested us to go to Sri Revana Siddeshwara Betta which was around 17 Kms from Ramanaagra and which opens early morning, we started to ride towards the next destination without any delay.
On our way we got a beautiful view point on a railway over-bridge with the sun rising from one side and a train crossing from the lush green farms under the red sky. We captured a few images if that beautiful scene and enjoyed the cold breeze flowing there and then headed towards our final destination.
We reached the base temple arounf 06:30 AM and parked our bikes in the designated parking space.
We got company of two stray dogs from there who actually ended accompanying us in the full trek.
We visited the base temple and were greeted by a lot of monkeys but they were mostly harmless, and then we started the trek.
It was good trek and took around 30-45 mins to complete with some difficult stairs and rest normal stairs, we stopped at few view points on our way and clicked a few pictures.
When we reached the top we were the only one's there and it was really peaceful there we sat there for 15-20 min silently and enjoyed the moment and the peace, it just took away all our tiredness and then we started clicking pictures while playing some light songs on a Bluetooth speaker.
There were two small temples on either sides of the hill and few bells in between.
After staying there for around an hour we started our journey downhill.After reaching down we had nariyal paani and headed back towards Bangalore which was a 2 hour journey.