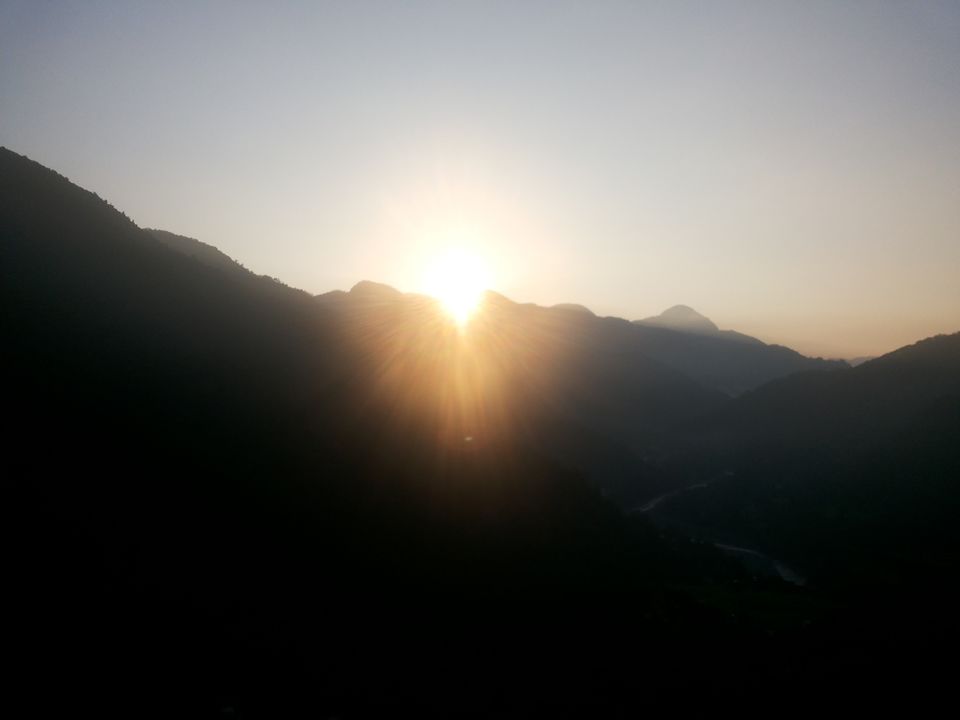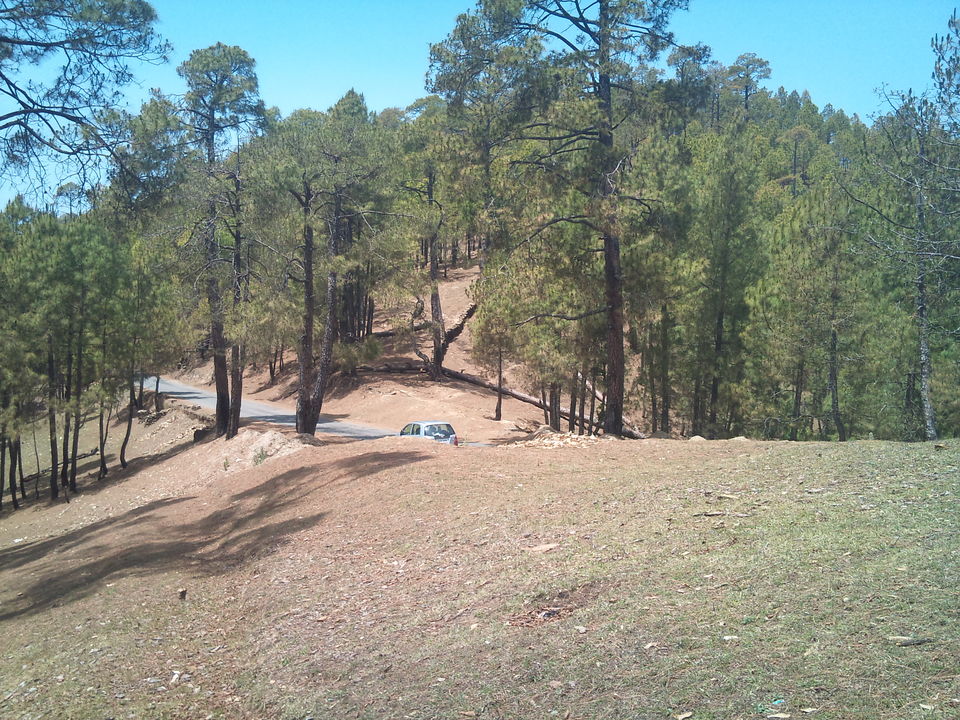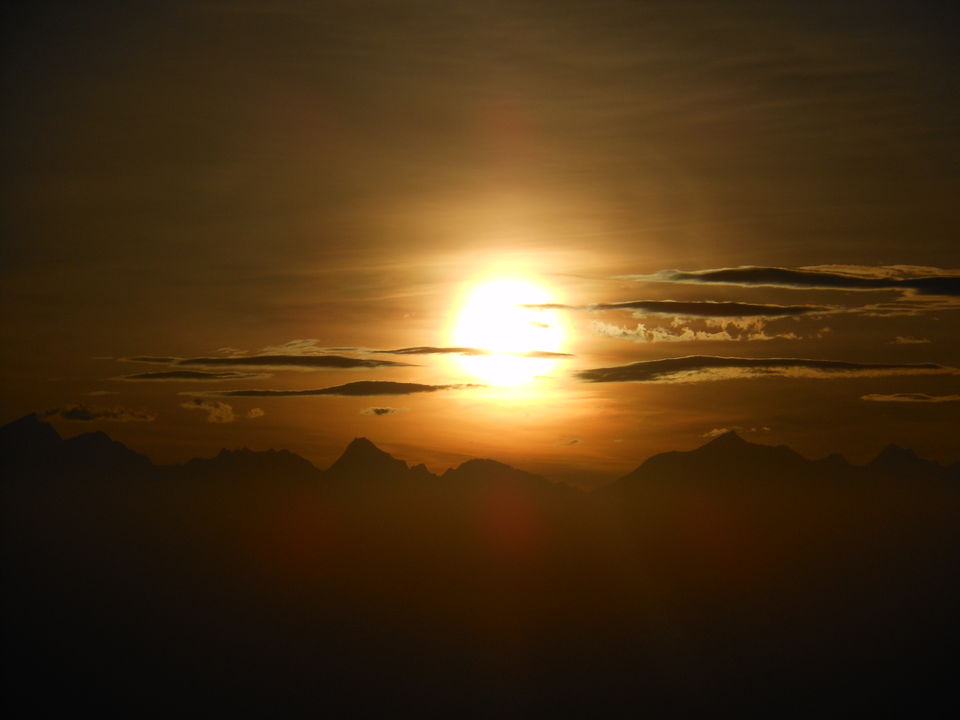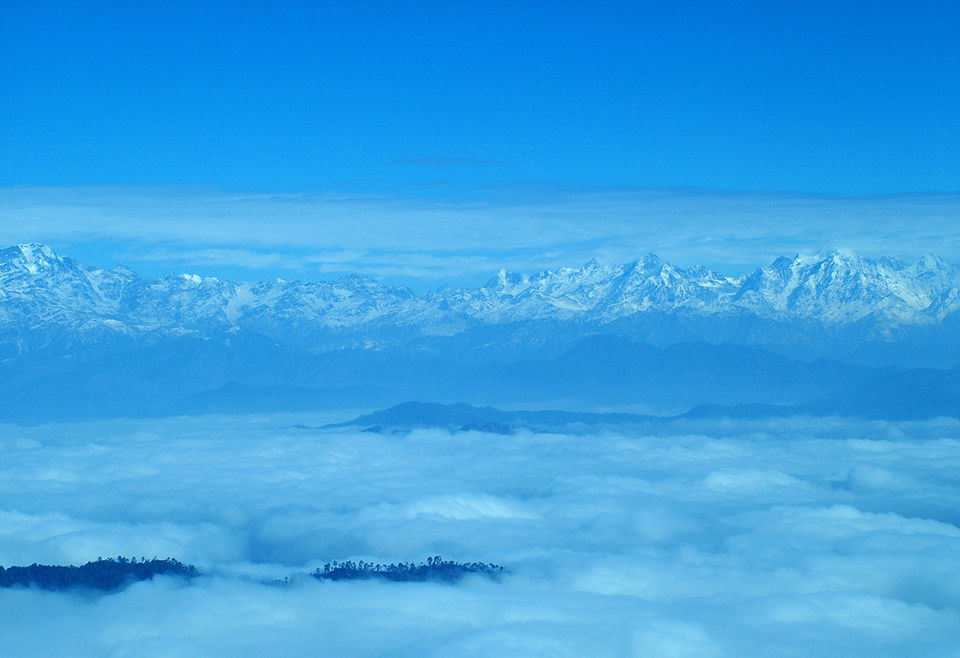 Are you a traveller or a tourist? If you are a tourist, Binsar is not for you. Those who don't want to be surrounded by people taking selfies, vendors trying to sell their products to the tourists or newly wed couples romancing, head towards Binsar. The common mistake most of us do while planning a trip is choosing the famous destinations like Nainital or Kausani. No doubt they are beautiful but the real beauty lies in witnessing the pristine beauty of the mother nature.  
Located at an elevation of approximately 2,412 m is the calm hill station of Binsar.  This hill station during monsoons is a sheer poetry. Soaked Valleys, lush greenery, fresh mountain air will make you fall in love with this place.
Attractions
Binsar Wildlife Sanctuary
Among the most prominent attraction of Binsar is Binsar Wildlife Sanctuary. The lush greenery with Himalayas on the backdrop makes the overall landscape look mind-blowing. The sanctuary is spread over an area of 45 sq km and has rich rich flora and fauna.
Binsar Mahadev Temple
Don't miss a visit to this revered site when on a trip to Binsar. The temple was built in the 9th century by King Kalyan Chand of Chand Dynasty. Although the presiding deity of the temple is Lord Shiva, you will also find idols of Goddess Durga and Parvati.
How to Reach Binsar
Route to follow
Option 1 : Delhi - Moradabad - Thakurdwara - Kashipur - Ramnagar - Corbett - Ranikhet - Almora - Binsar
Option 2 : Delhi - Moradabad - Rampur - Bilaspur - Rudrapur - Haldwani - Kathgodam - Bhimtal - Bhowali - Almora - Binsar
By Railways
Travelling to Binsar by railways is a good idea. Kathgodam Railway Station is at a distance of approximately 119 km and is the nearest railway station. Taxis are easily available for the commute
Best time to Visit
The months from April to August are the most favourable to visit this destination. The temperature during this time of the year remains between 10 to 20 degree Celsius. The lush greenery and the pleasant weather makes this hill station an idol escape from the scorching heat of the cities.
When in Binsar, you will not find many restaurants and cafes. One of the most famous places to dine in Binsar is Mohan's Retreat. It is loved by the locals and foreigners alike. The view of the surroundings from this restaurant is sure to make you gape in awe. It is located in the outskirts so you have to take a taxi to reach the restaurant.
Some tips when you travel to Binsar-
Sunscreens are must or you will come back tanned.
Atms availability is less. Good to carry sufficient cash.
Keep a light jacket or a sweatshirt handy as it might be cold in the evening.
In hills, it is a fashion to walk and not ride a car. Your sport shoes are your best friends.
I think this much of information is enough for you to plan a trip to Binsar. A long weekend is coming, plan a trip soon to get the most out it.
Happy travels :)