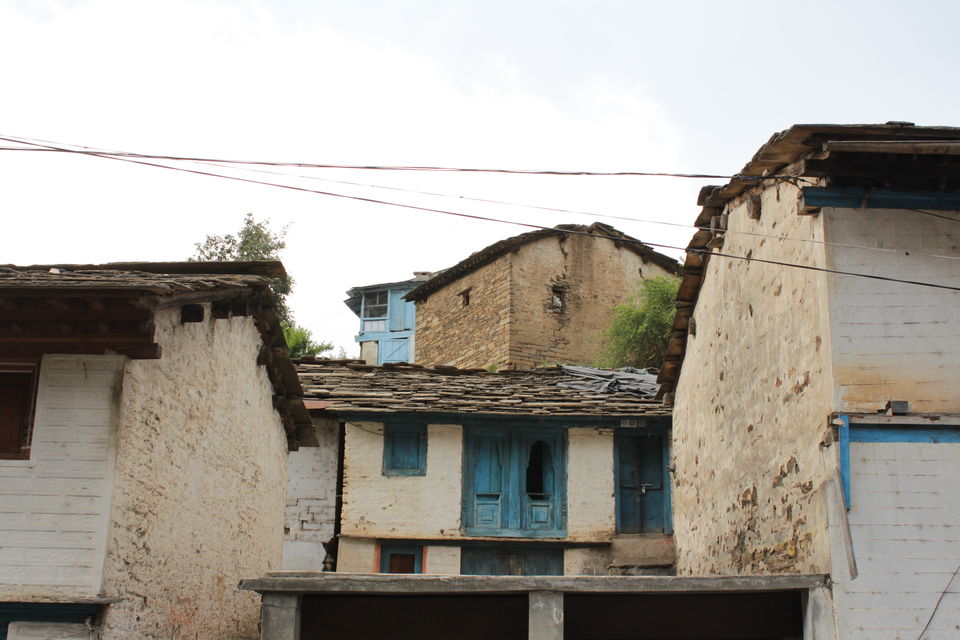 Looking for refuge from your pacey urban life? Here's where monk Vivekanand himself found solace, the valley of Binsar. As the town embraces its digital deprivation, the analogue clock ticks slower here, creating the semblance of a village stuck in time.
Adding to the old school charm was my hotel, The Himalayan Woods, built entirely out of timber. In all honesty, I could've spent all three days sitting on my balcony there, which overlooked a lush jungle on one side, a steep valley in the middle and misty hills in the distance.
Having emptied myself of all my city stress in the quiet of my room, I wandered into the village to soak up some local flavour. Right by my hotel was a small settlement with about five houses, two kirana stores and a chai shop. Cautiously paving my way through the locals' step farms, I followed the sound of a joyful chatter. It took me to a group of children playing around with their 'stray but pet' dog. As I began taking candids, the girls from the group noticed and posed for me. The half hour that I spent with Mala, Deepika, Rupal, and their cousins was a long photoshoot and chit-chat, running parallel.

That evening, the girls and I parted with a promise that they will take me to the hill-top temple of Kasaar Devi, their 'kul devi'. Even though I'm not fond of temples, I had to keep my word to my new young friends. The next day, prancing and leaping the girls got to the top in a matter of minutes, while I tried catching up and catching my breath simultaneously. But once I reached the top, I found a small dilapidated temple and a 'Heritage Sight' board testifying that Swami Vivekanand lived and meditated there. In that state of utter amazement, I made a promise to myself, to always follow local kids wherever they take me. Probably not the best rule when traveling, haha.
Blessed with shady skies, I went on a trek into the Binsar Wildlife Sanctuary. And while there wasn't much wildlife to be seen, I enjoyed a slow walk as the wind blew past carrying whiffs of a zillion flowers at once.
The following day I expanded my radius and explored neighboring villages like Katarmal, which happens to be home to the famous Sun temple, one of the only two ever built in the world. Walking through the by-lanes of village Katarmal I came across another set of kids, these were a slightly notorious bunch though.
A cute little handicraft souvenir shop, Kilmora by my hotel was a great goodbye the town bid me. It sells organic jams, local spices, warm clothing and the most unique and cute stuffed toys. These are all locally produced by women and the toys even come labeled with names of their makers.
On my way back, I always take the scenic route, fooling myself into believing the trip hasn't ended yet. And this practice has almost always rewarded me with the most fascinating moments, some I captured are below.