Someone told me Binsar was overrated and I could skip it. Well, I'm too obstinate to listen to anyone if I have made up my mind about a place. So, I did visit Binsar (Almora district, Uttarakhand), and loved it. I mean, how could you call a place like Binsar overrated?! It's one of the best places to be close to the Himalayas.
Binsar is also an ideal destination for solo travel. You can introspect, be with yourself and get rejuvenated in the midst of calming nature.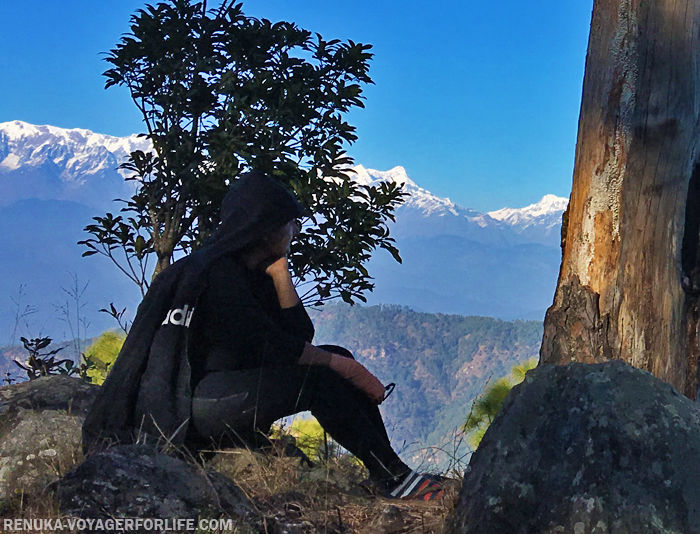 An Idyllic Haven For Mountain Lovers
Binsar is a beautiful hamlet, which has a huge wildlife sanctuary within it. You need to go through a check post (and pay around 400 rupees) to enter the sanctuary. So to begin with, it's a place for wildlife seekers. However, what I drooled over the most in Binsar was the beauty of the mountains.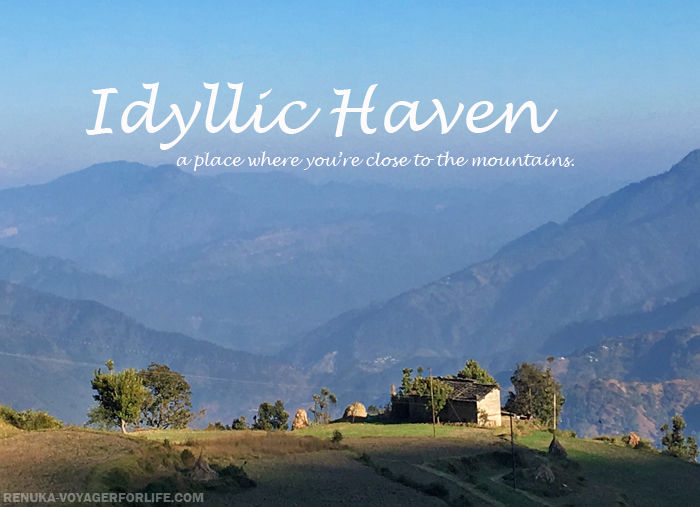 Idyllic Haven, a beautiful retreat in Gaunap village, was my refuge in Binsar. As the name suggests, it's a peaceful place to stay with nothing much to do. And, you don't have to be guilty about not doing much, because that's what this place is all about. When you have the scenic mountains to gaze and the charms of countryside to revel in, you should just sit still and steep yourself in all of that. Isn't it?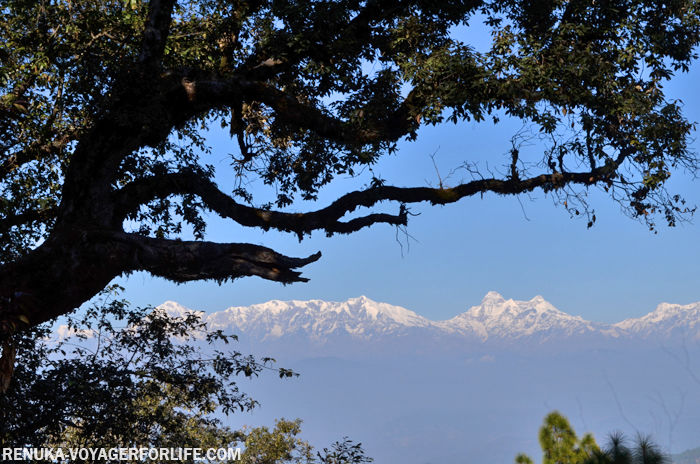 Visit the old temple for the views of the Himalayas
Although you have the views of the mountains and the farm from the retreat, you need to walk up to a small temple to enjoy a stunning view of the Himalayan range. Well, it's not a bad deal at all. The more you explore, the more beautiful it gets. Just keep your phone and iPad aside. In fact, you should also refrain from taking too many photos. The ideal way to savour Binsar is to just admire it through your eyes and not get too occupied in snapping photos.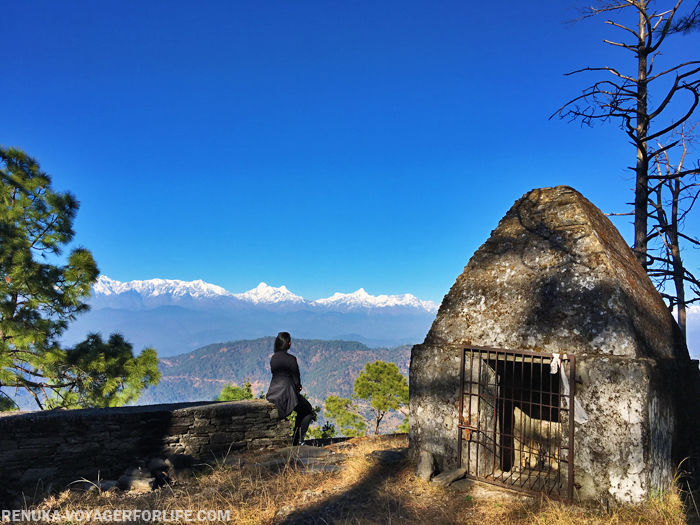 Enjoy lazy afternoons
Gaunap is a kind of place where you can have lazy afternoons of sun-soaking and also go on adventure trails. My first day at Idyllic haven was really slow, just the way I like it. I had lunch – simple, delicious Kumaoni meal that I had been relishing all through my trip, loitered around a little bit, took a brief nap and then enjoyed the evening hues with a cup of tea.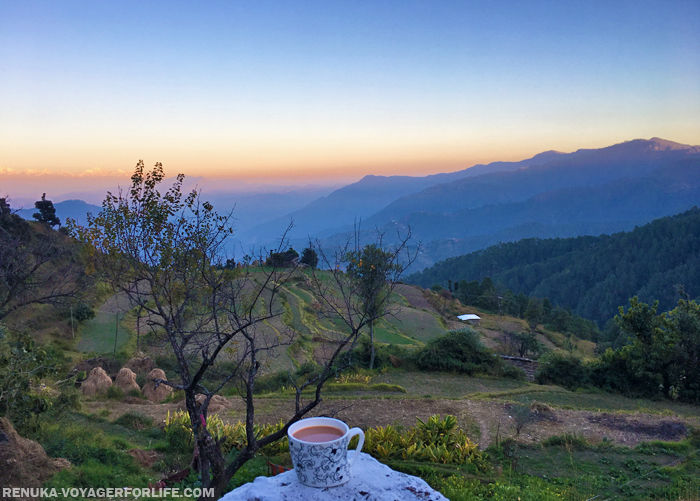 Fix your gaze at the awe-inspiring moonrise
The surprise (or the added bonus) of the trip was the awe-inspiring moonrise that I witnessed along with my fellow travellers that evening. I hadn't seen anything like that ever before! The way the orange ball began to rise from behind the Himalayas was divine. For a while, we couldn't even understand that it was the moon. But then it rose in its glory and how! I'm glad that I enjoyed it without worrying about taking pictures.
Don't miss the sunrise
I was looking forward to the next day now. I had decided that I'd get up early to watch the sunrise. Also, I wanted to spend the day lazily, didn't want to walk because I had hiked quite a lot in the last few days.
So, I got up quite early the following morning and waited for the sun to ascend from behind the mountains, and it did in a little while. It was so mesmeric – the glow of the mellow sunlight, the chirping of birds, the freshness, and the colours.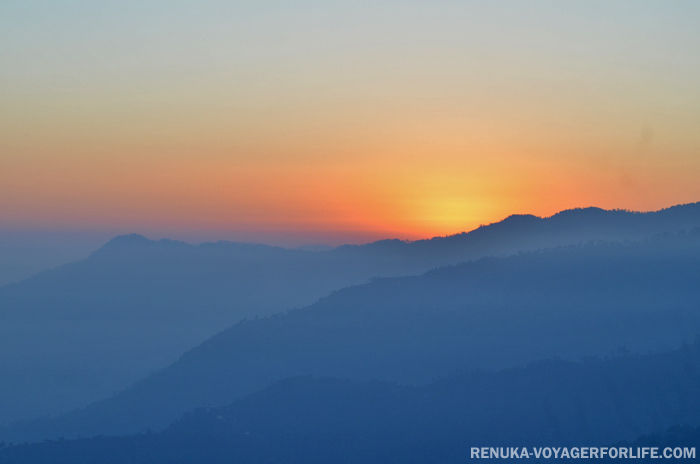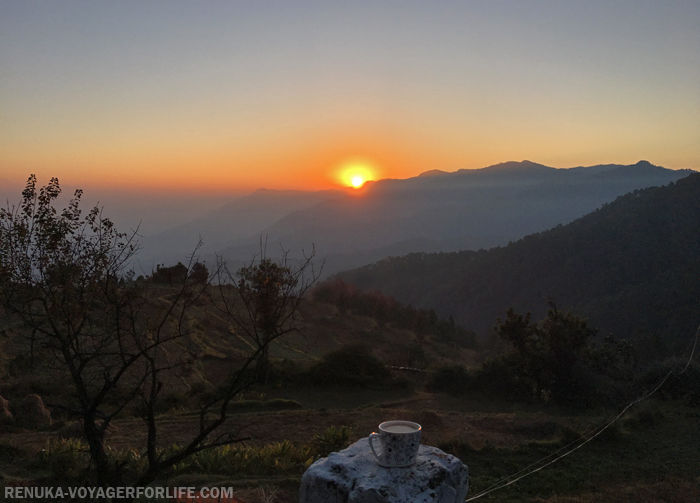 Chitchat with the village family
After the breakfast, I spent some time in dry cleaning my clothes by putting them all in the sun. It's the best way to save water in such places, where resources are limited. Idyllic Haven is a basic accommodation with nice, neat and clean rooms and attached bathrooms. They serve local cuisine of Kumaon, which adds to the experience of staying in a village retreat. The staff is hospitable and polite. You can also chitchat with the Kumaoni village family who lives in a portion of the same retreat.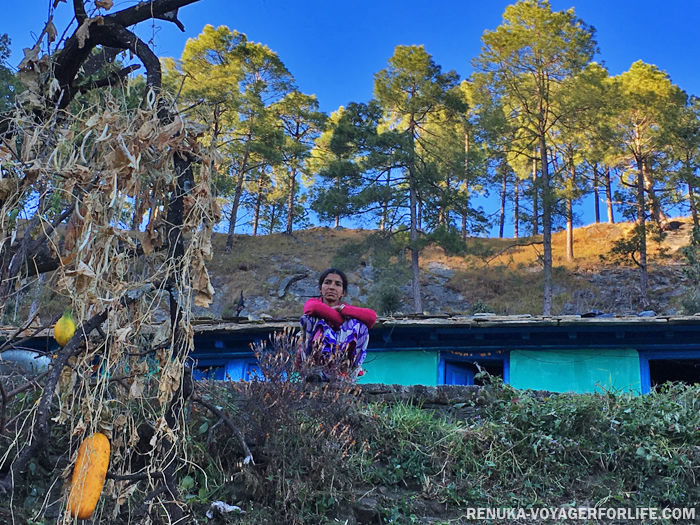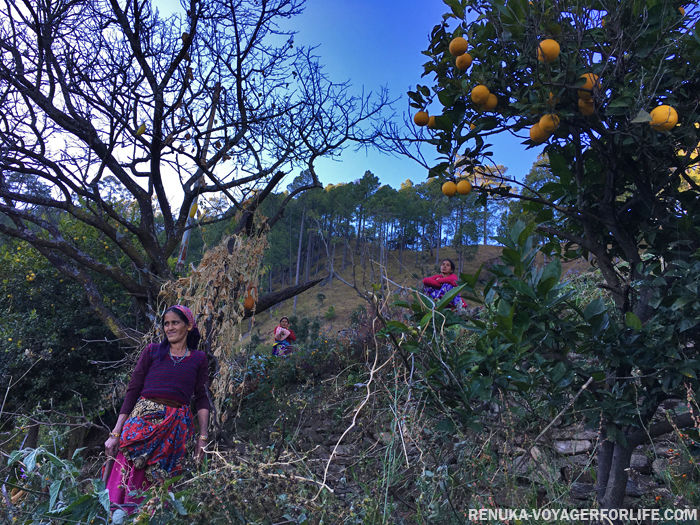 Count the peaks of the Himalayas
I have to mention Mahesh, the chap who stays at Idyllic Haven and is also one of the owners, who totally turned my day around. I had no plans to walk that day. I just wanted to take a quick walk near the temple, take in the scenery of the Himalayas and come back. But, he made me trudge through the jungle a little bit extra, which, of course, turned out to be extra rewarding. I enjoyed sitting near the temple, counting each peak of the magnificent Himalayas and feeling content.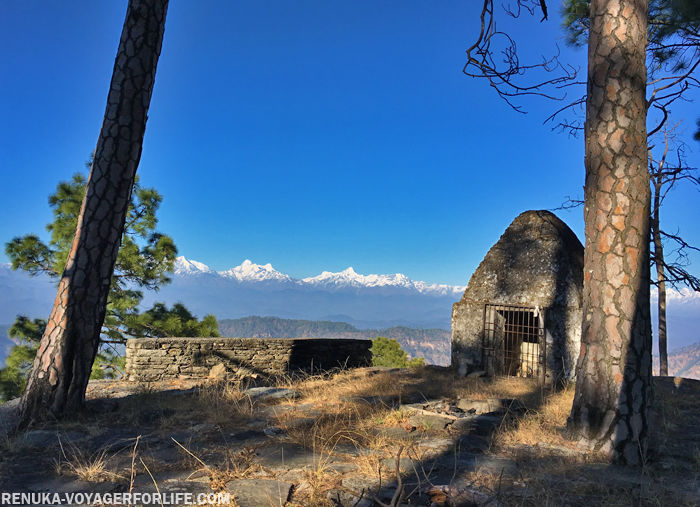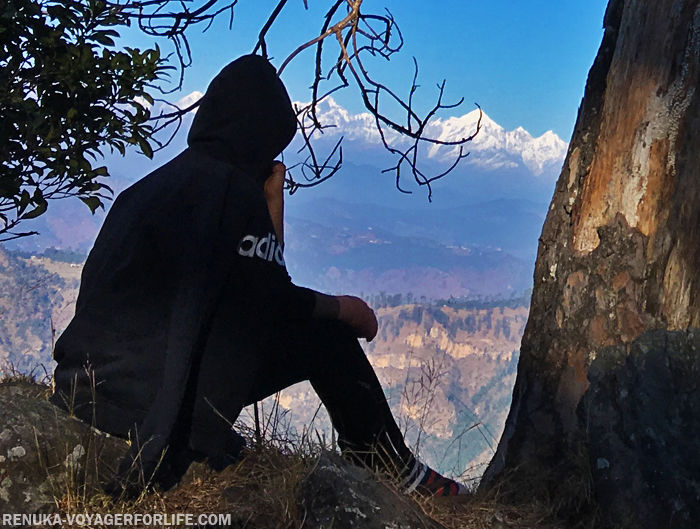 Explore the farms
I also wanted to go down towards the farm and see the fields, the little hut that I had been seeing from the retreat. So, we descended towards the farm. Well, it wasn't an easy walk! But, I enjoyed it immensely. I'm sure I'd have missed out on a lot of stuff had I spent a lazy day. So, I guess you should strike a balance between being lazy and going out and exploring.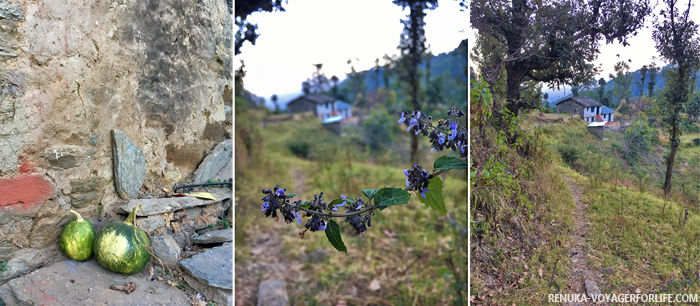 Take the herbs trail
There's so much to see around the property. I had no idea that I'd be taking a herbs trail – rosemary, oregano, mint, thyme, and chamomile. You name it, they have it. I was literally walking in the bushes. There was no path to walk! It was the real exploration I guess. By the way, Mahesh gave me two packets of dried rosemary from their garden to take back home.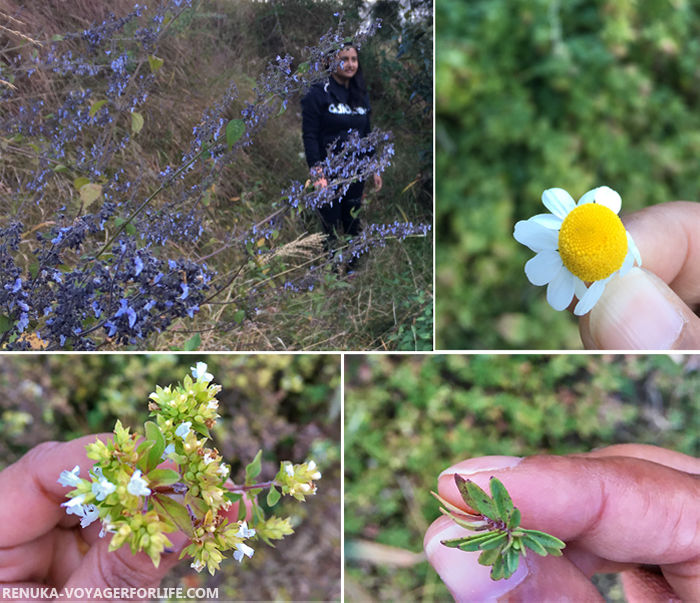 Practical Information: You need to walk for 3 km from Binsar TRH to reach Idyllic Haven, which is quite an easy walk. You can hire a pony to carry your luggage, which would cost you 500 rupees (one way).
Have you been to Binsar? Is it the kind of place you'd like to visit?
This blog was originally posted on Voyager for Life.