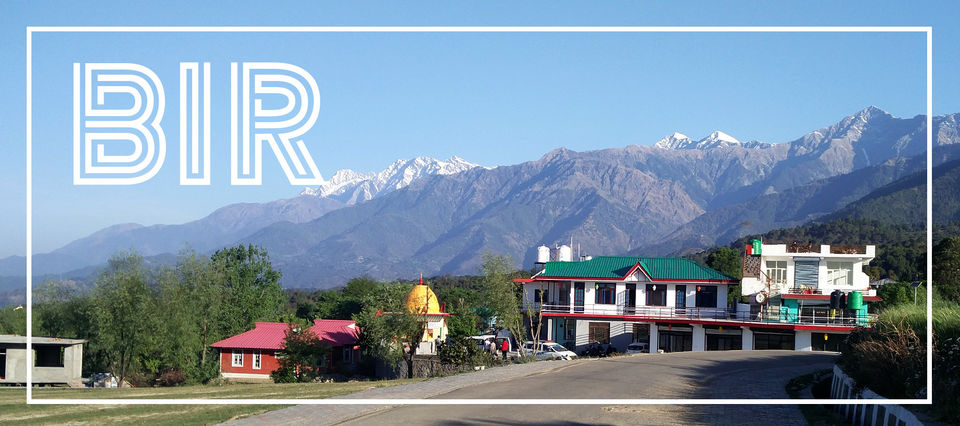 "Every man has his own destiny: the only imperative is to follow it, to accept it, no matter where it leads him."
Something happened to me on this trip and I had to surrender to my destiny.
I was very restless and I was very excited to go to the mountains somewhere. I called my friend Ankit and asked if we could go anywhere for 2 or 3 days. After long conversation, both of us agreed for Dharamshala and McLeodganj. I had never been to Dharamshala and Mcleodganj so I was very curious. On March 29 at 12:30 I picked Ankit from his house and we set out towards our destination.
After a cup of hot tea, the fatigue of driving went away and we were again ready for the journey ahead.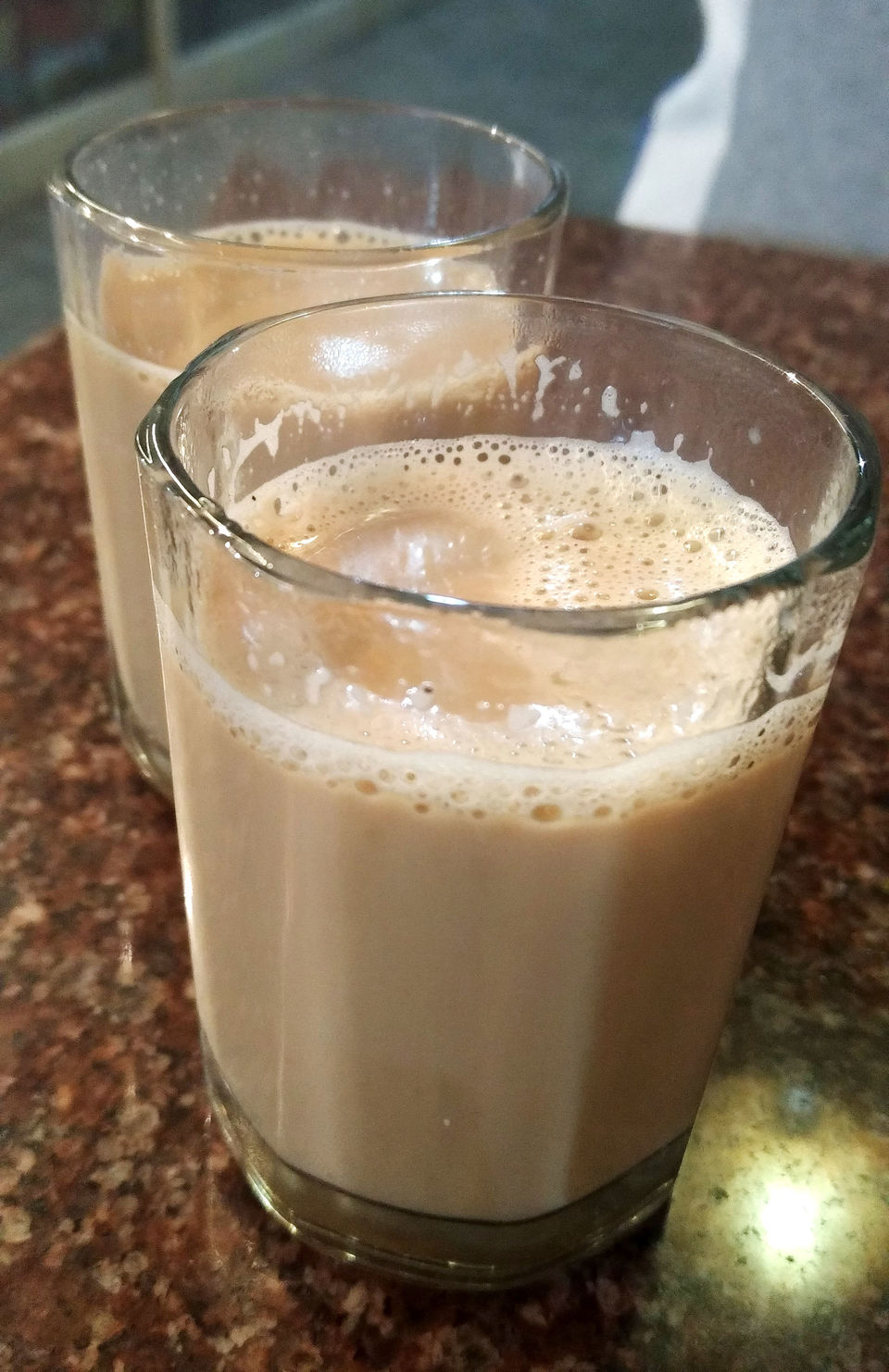 The beauty of Kangra Valley is truly unimaginable and it was truly a joyful moment to feel the serene life of the small villages here.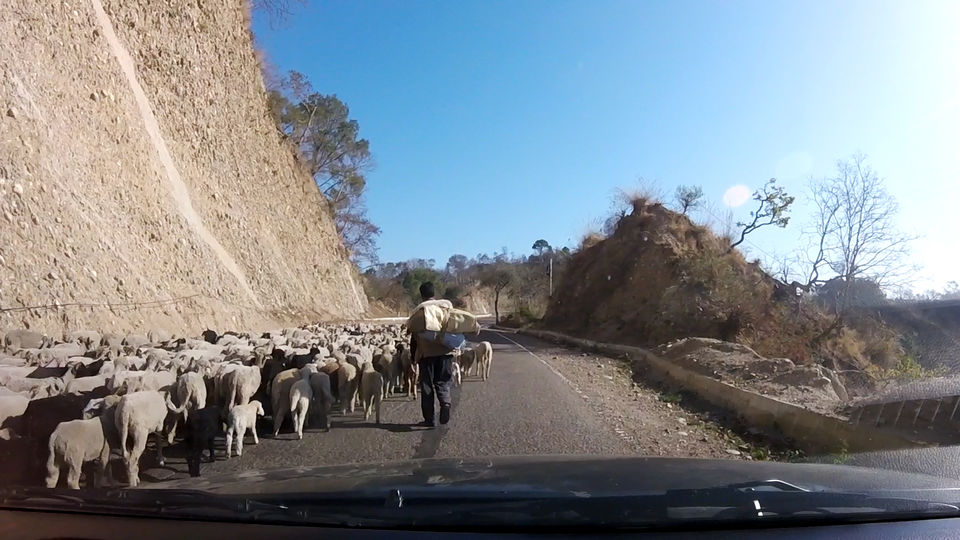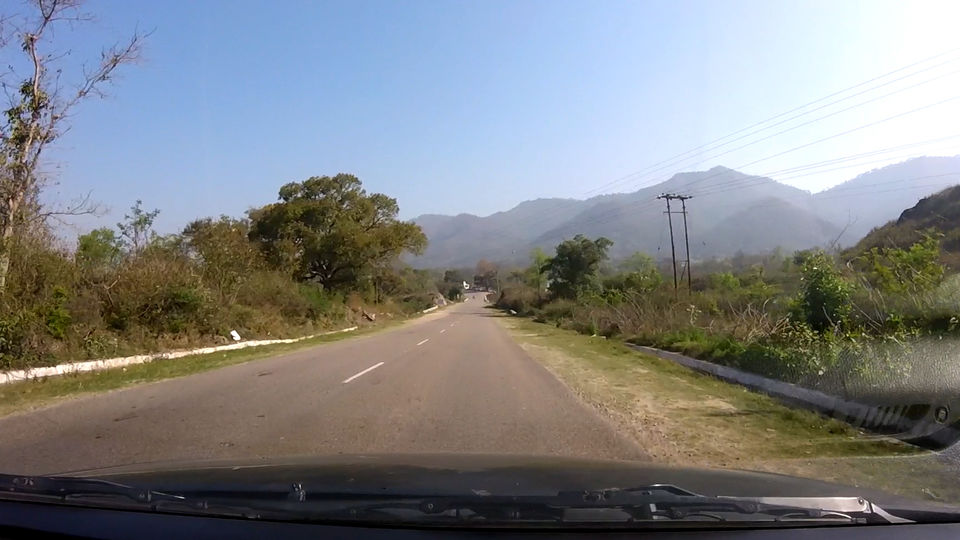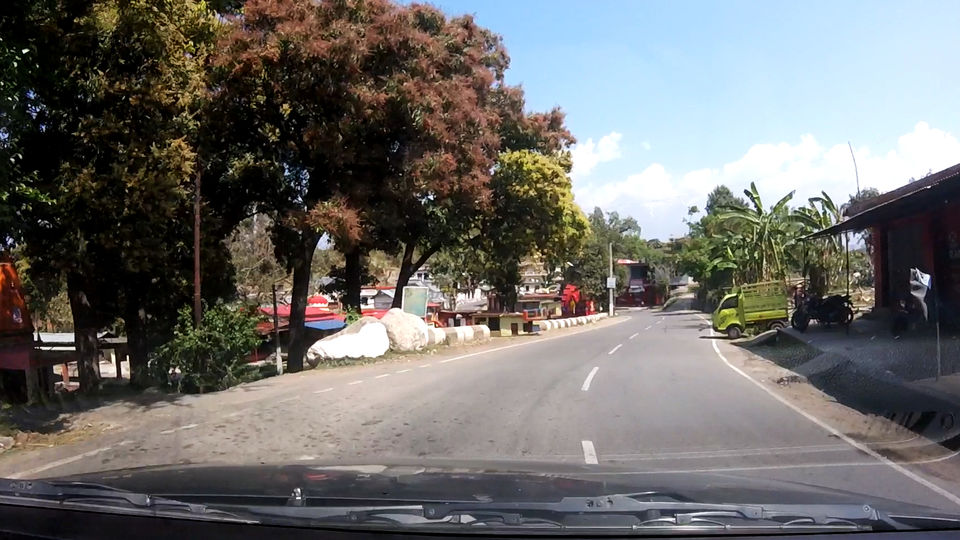 On reaching Mcleodganj, We came to know that the entire Mcleodganj is full of tourists. Ankit did not want to stay there and I wanted to explore Mcleodganj. Then Ankit told me about a small village Bir and it is next to Palampur . He told that there will be very few tourists and Bir is a very natural place. He told that Bir is famous for paragliding and he put a condition in front of me that if I do not like Bir we will come back to Mcleodganj. I liked his condition and I said yes to go to Bir. I still wasn't quite sure. After an hour's drive we reached Palampur.
After reaching there, sitting in the middle of the tea gardens, we drank a cup of tea. The peace and beauty of Palampur started changing my thoughts for Bir.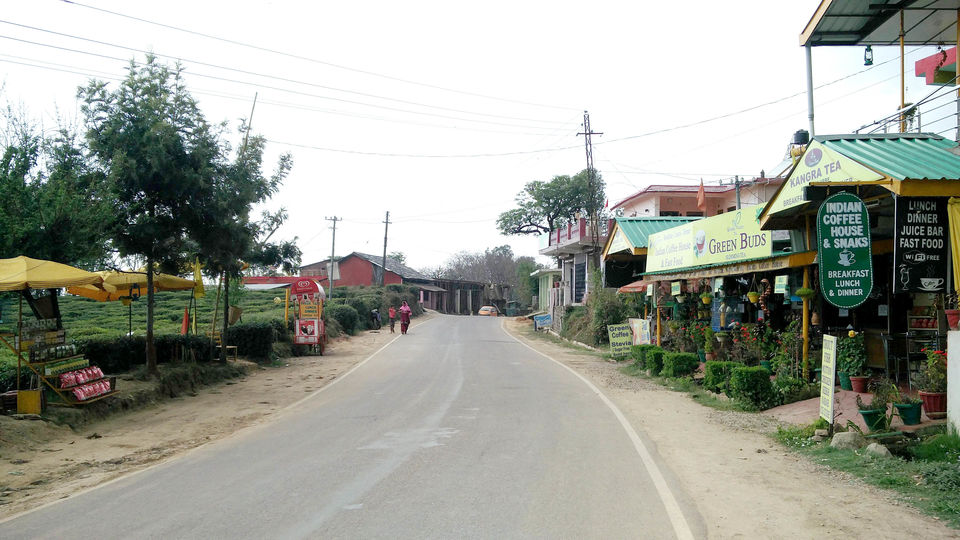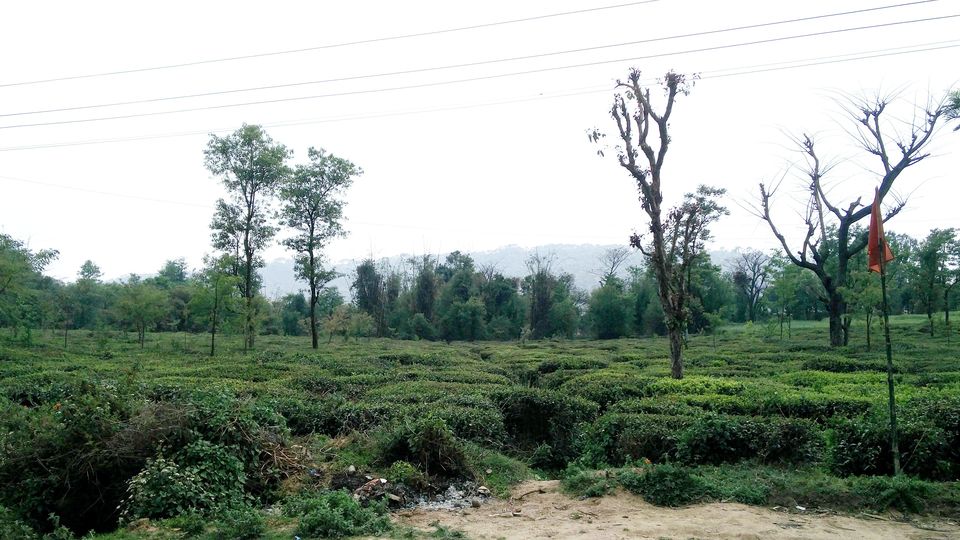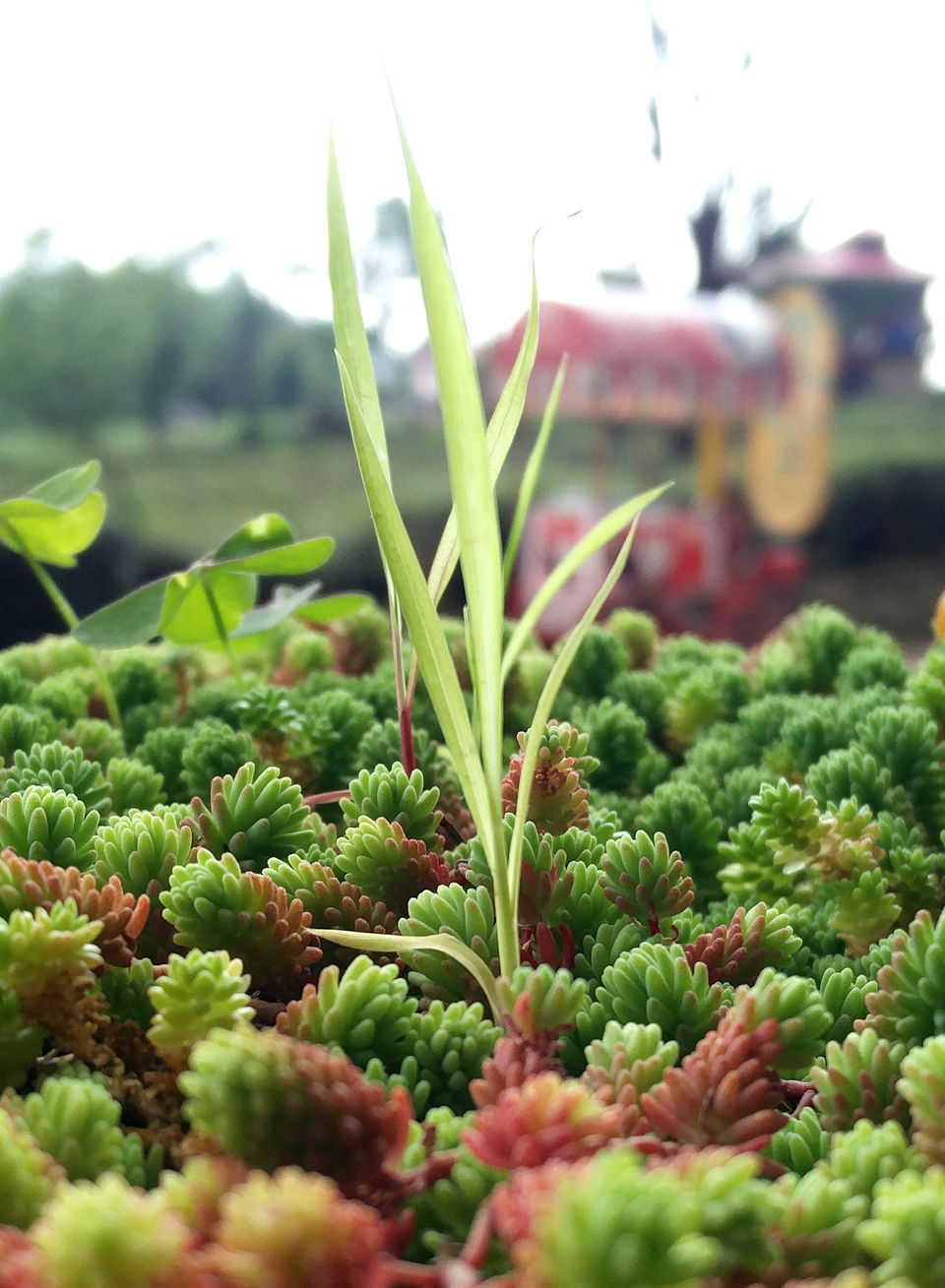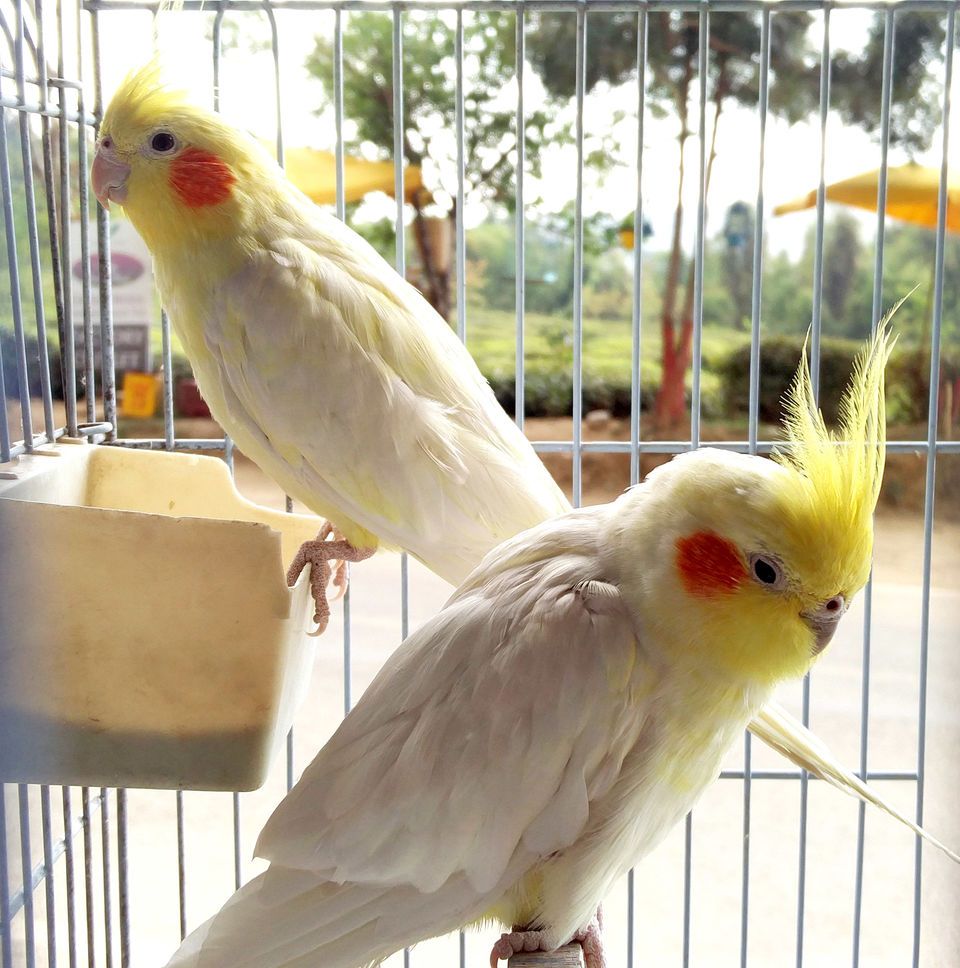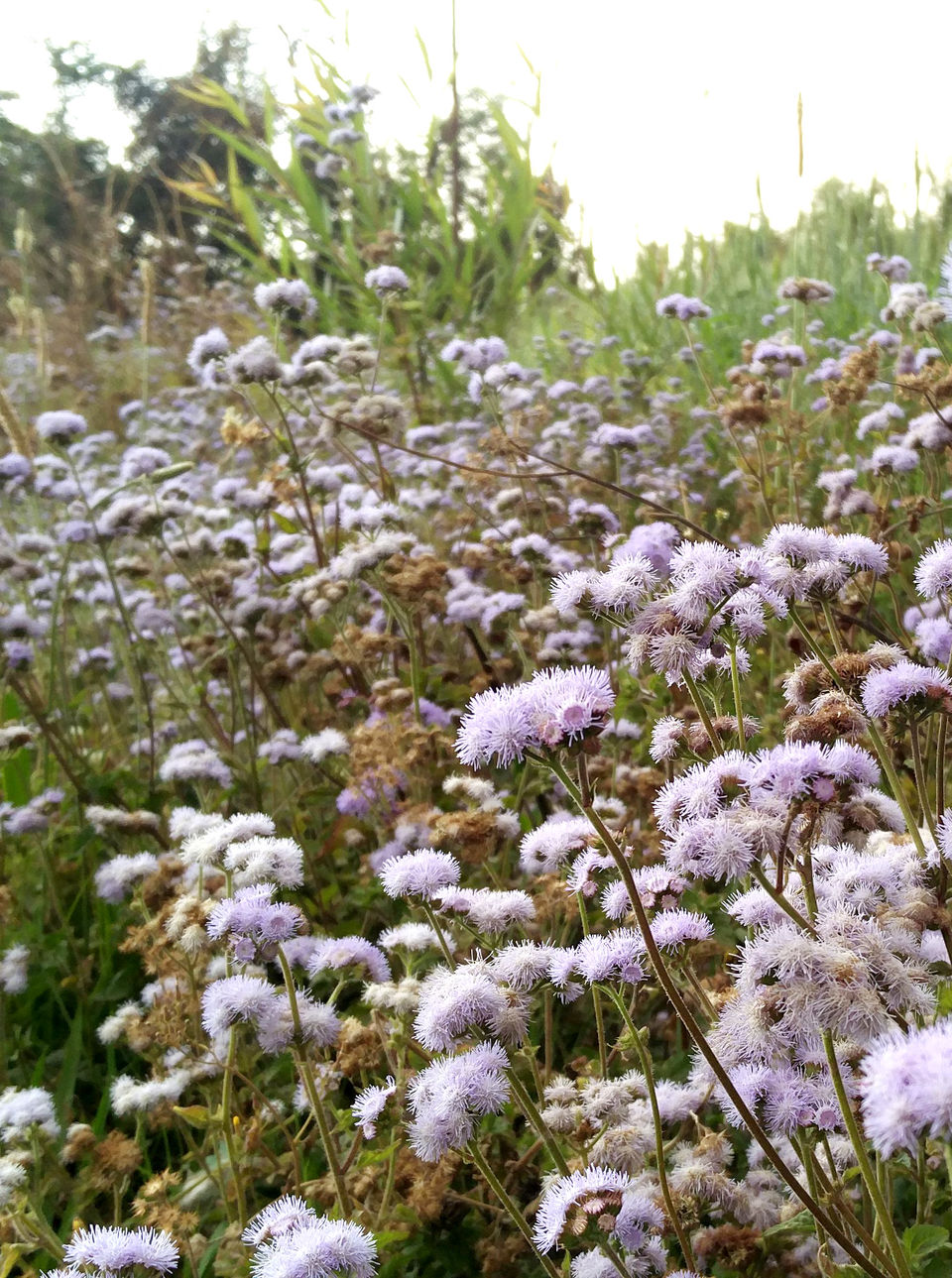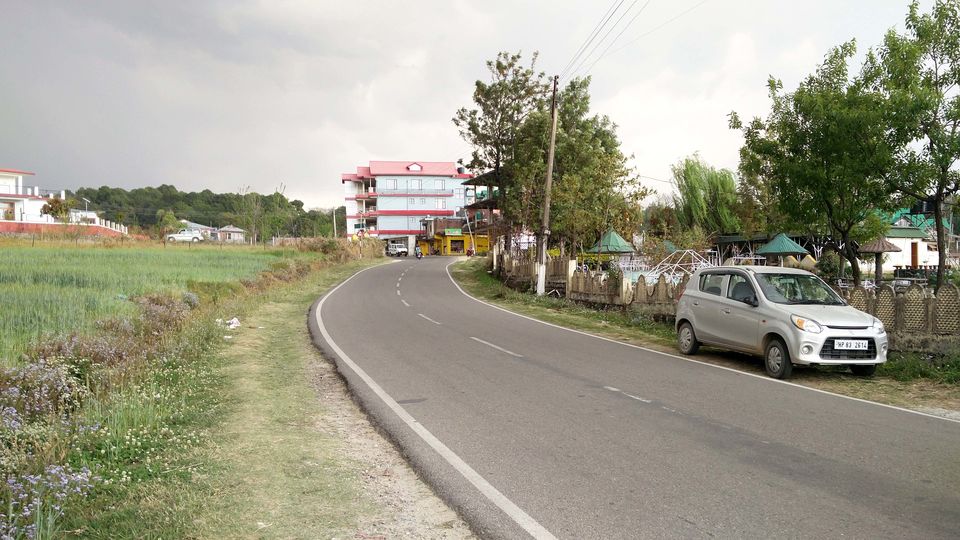 As soon as we left Palampur, the weather got a bit bad and it started raining. I was a little nervous about how to enjoy in such a weather now. The weather of Bir was completely different. It was also raining with strong wind.
After booking the room, Ankit asked me to go to the paragliding landing ground. And when I reached there, I saw that sight and a word came out of my mouth .... wow !!
it was really wonderful.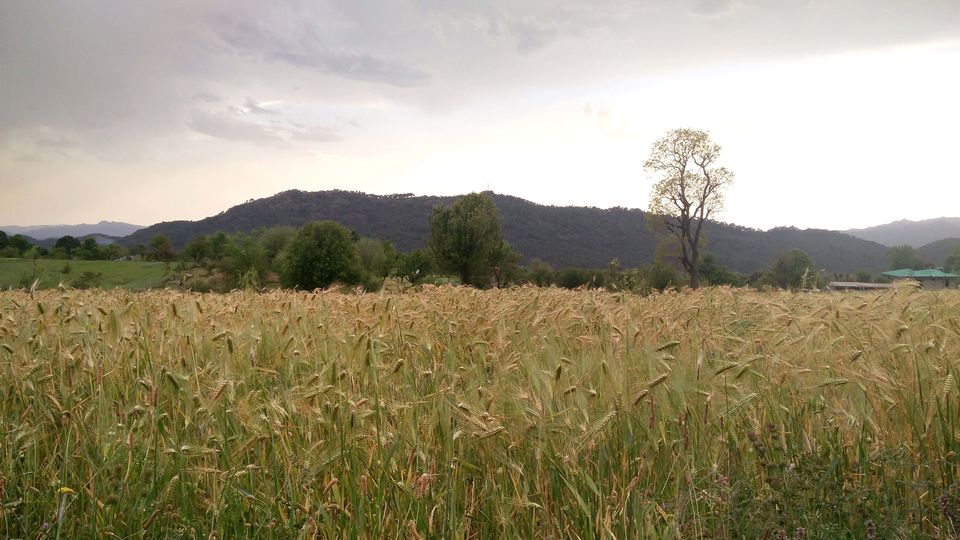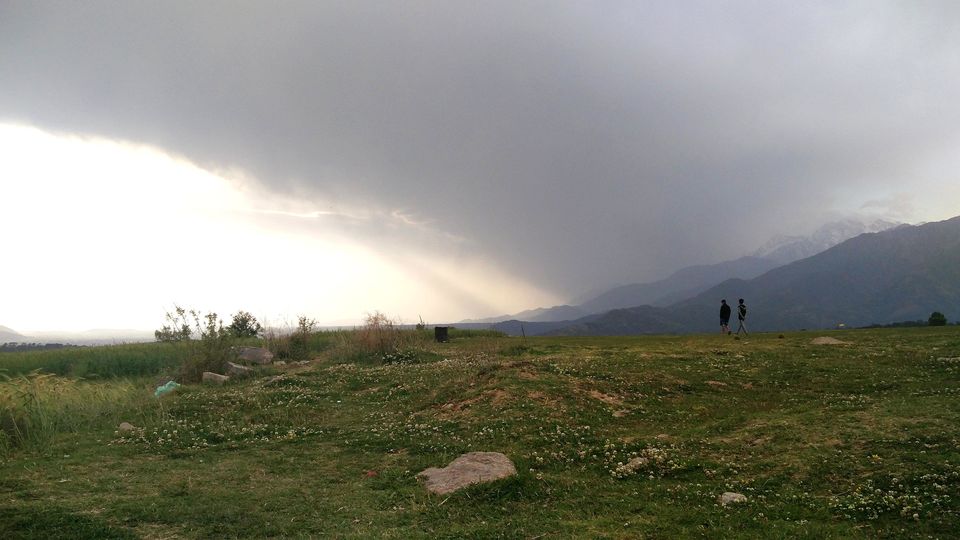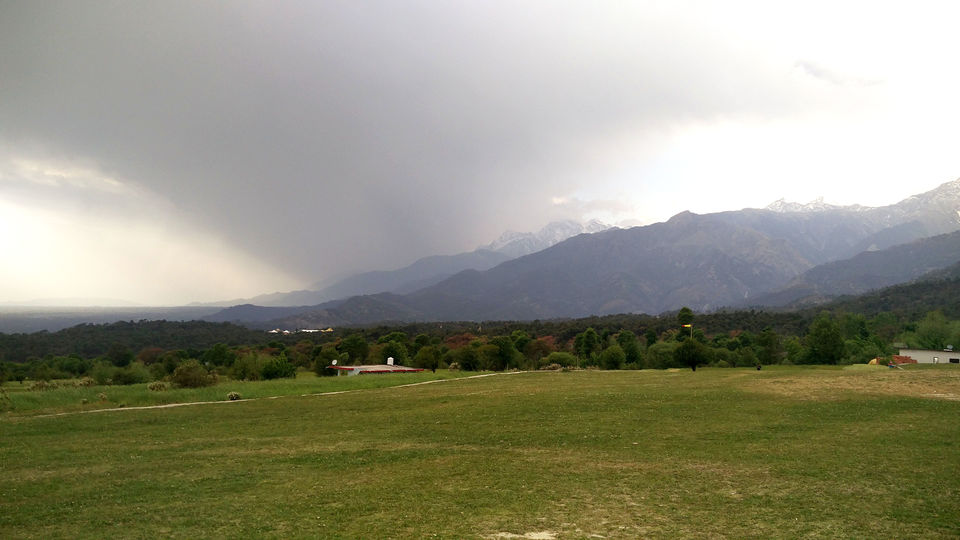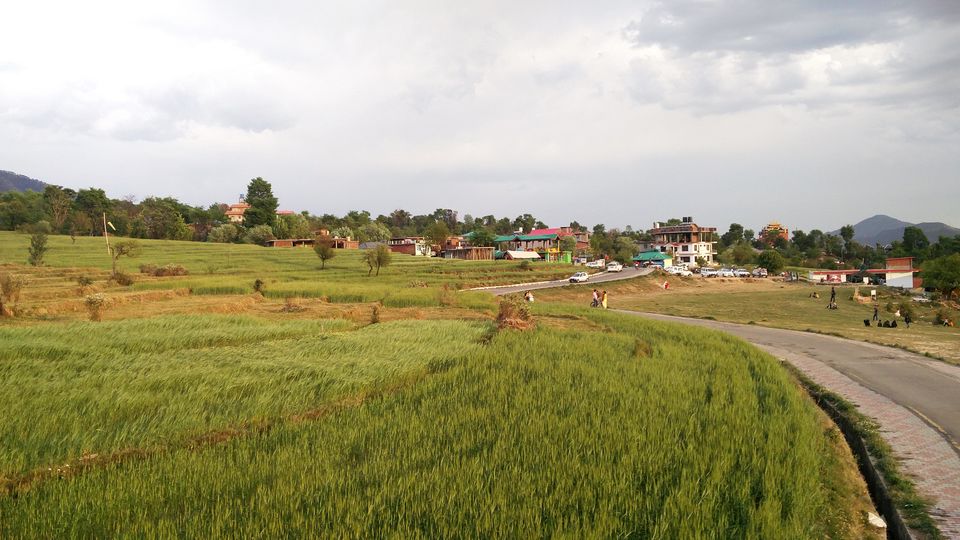 Ankit had come here earlier too, so he knew all about it here. He told that the sunset here is worth seeing. But I didn't expect to see sunset in such a weather.
My luck was also kind to me. The sun also came out of the clouds for a while. This sunset was one of the most beautiful moments of my life. Paragliding had also started. People were flying like birds in the golden sky.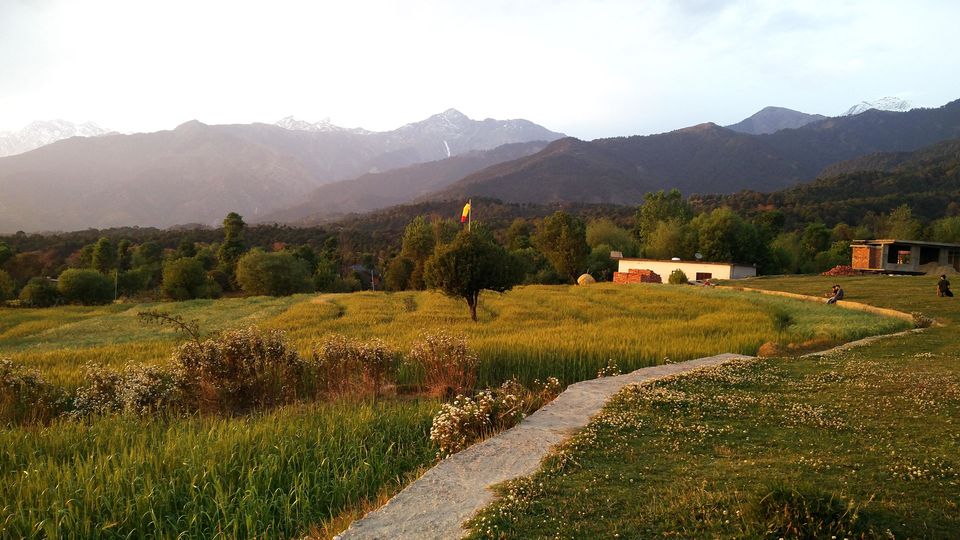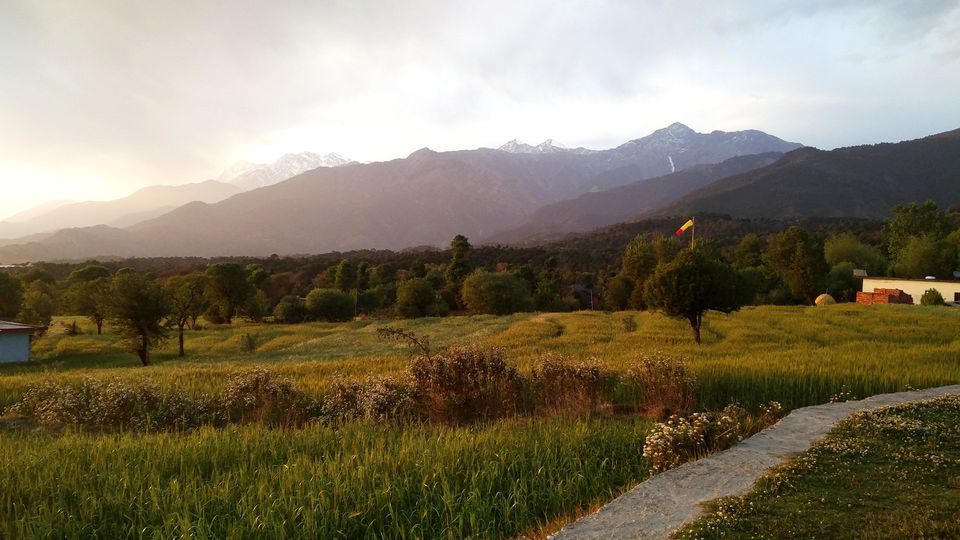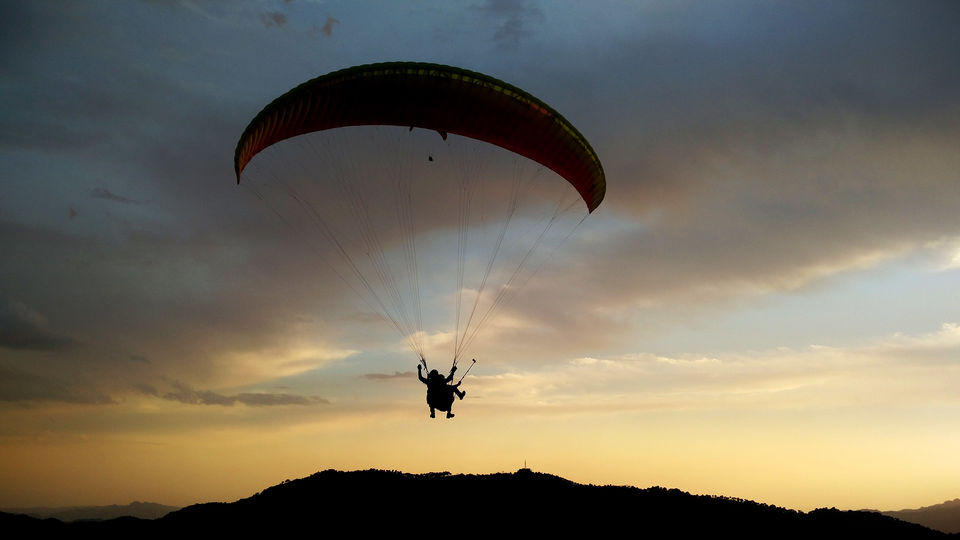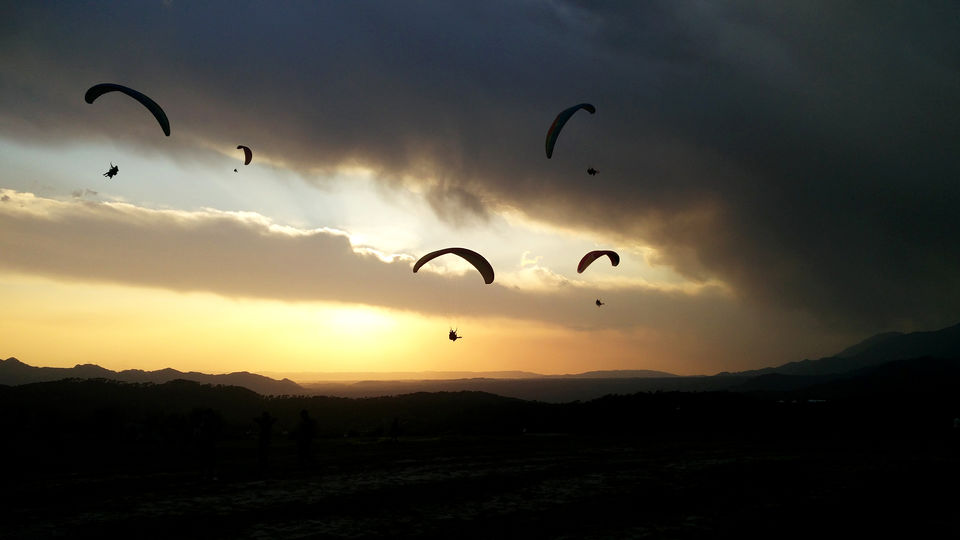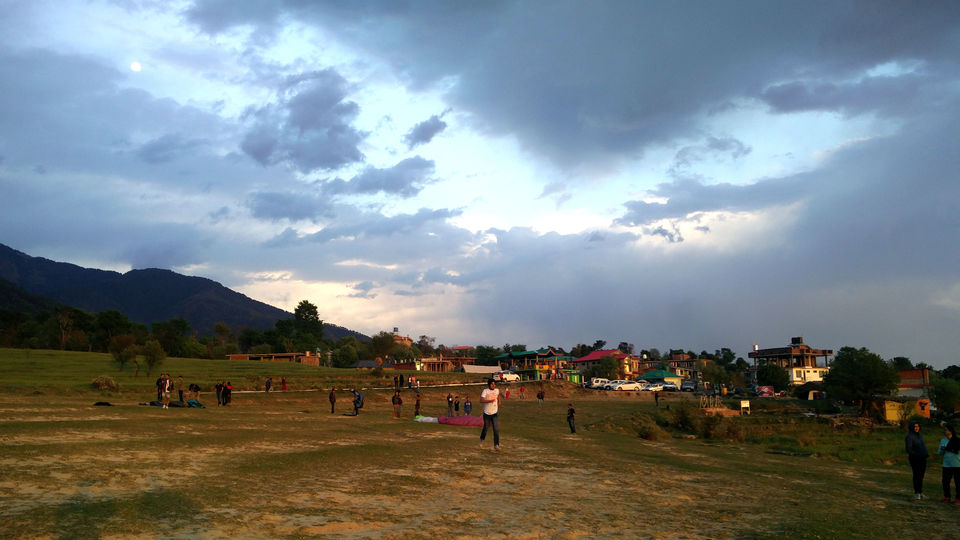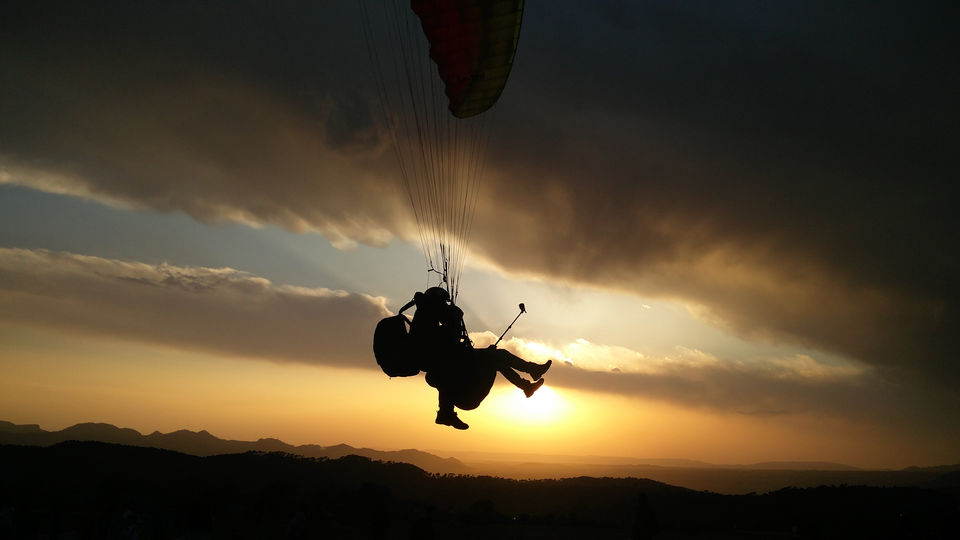 We planned to explore the local area around Bir. We had two choices to explore the local area. We either take out our car or rent a bicycle. Then we thought that today lots of calories should be burnt, but earlier heavy breakfast was also necessary.
Breakfast at the landing ground was truly a memorable time. The coffee and omelet was a strange coincidence with the paragliders hovering above and the lukewarm sunshine below.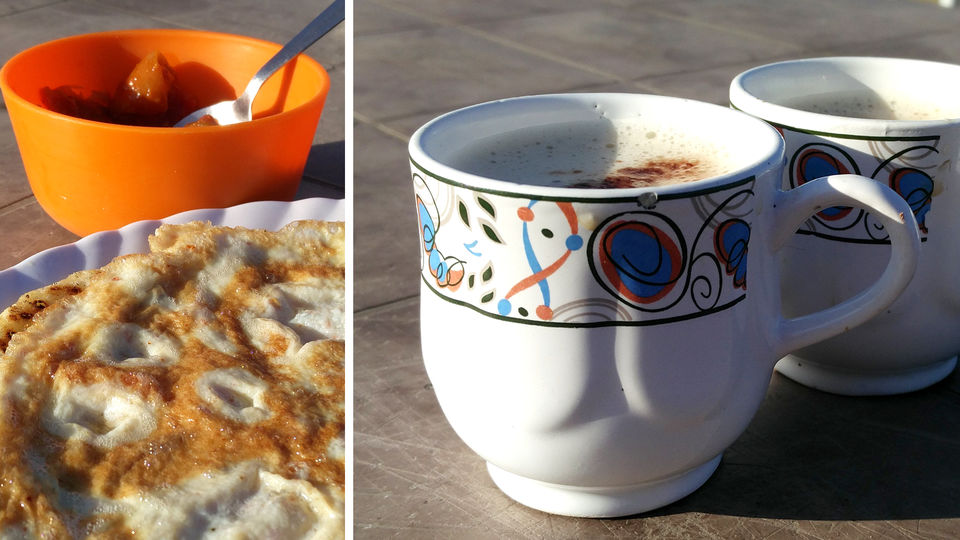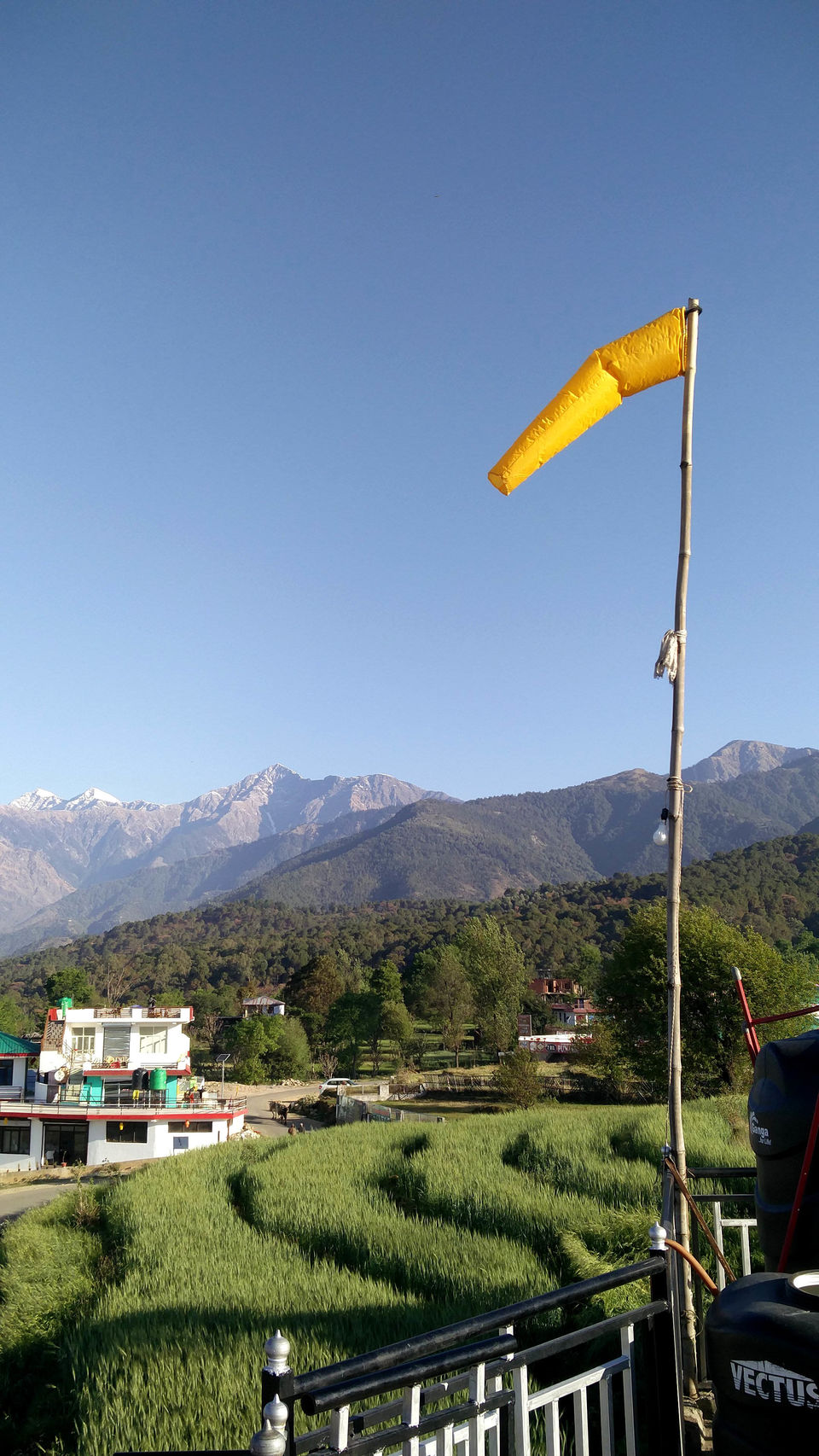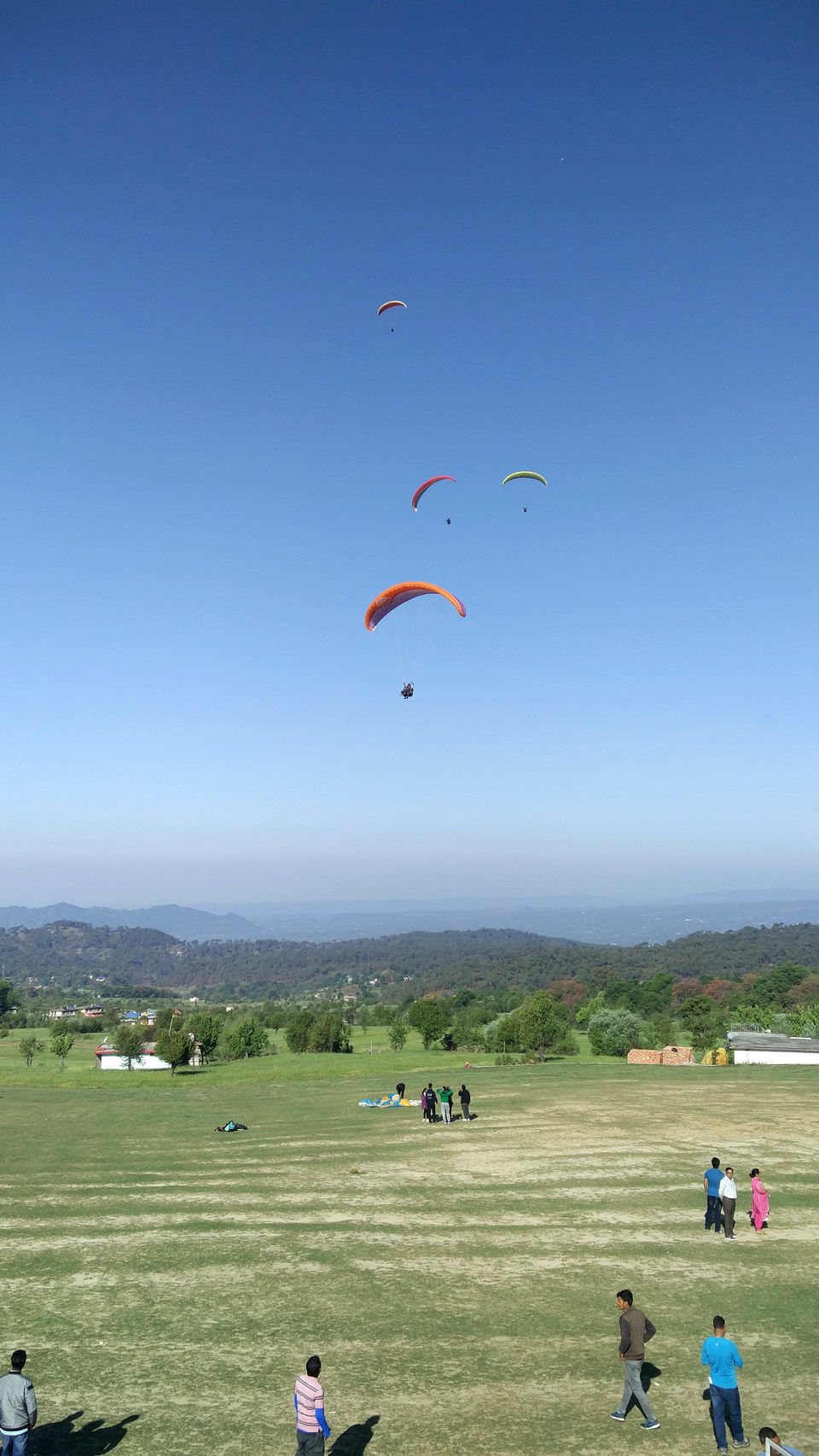 In morning light, Bir looked more beautiful than any European hill station.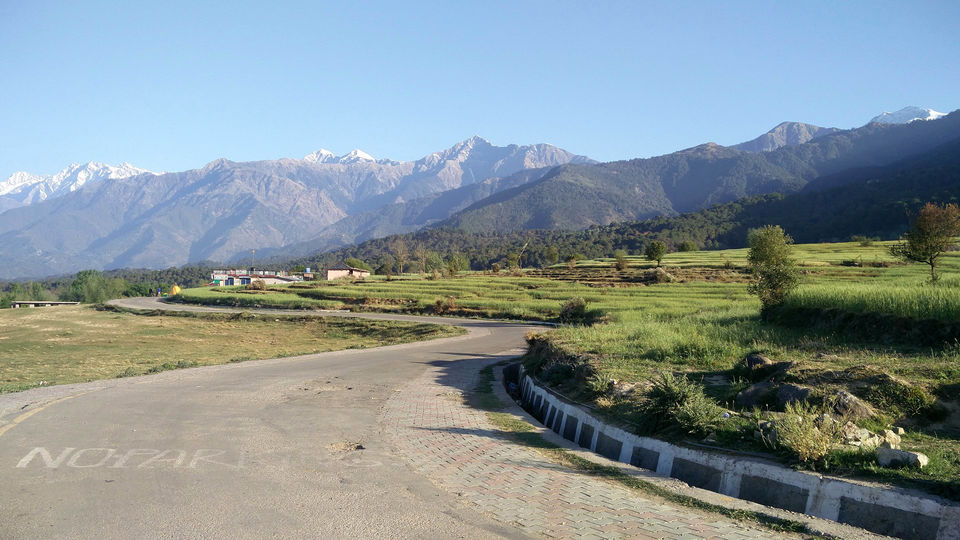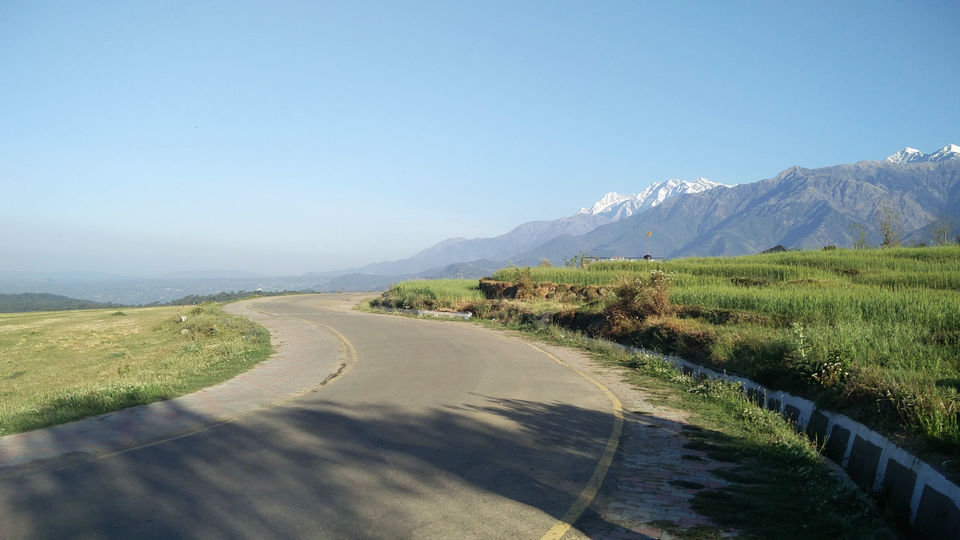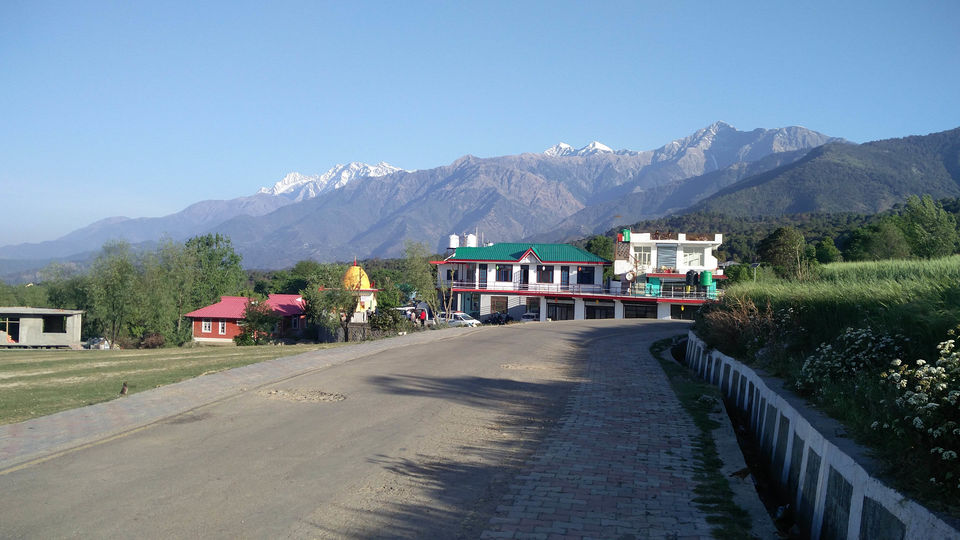 After breakfast we reached Sherabling Monastery after about two hour's walk.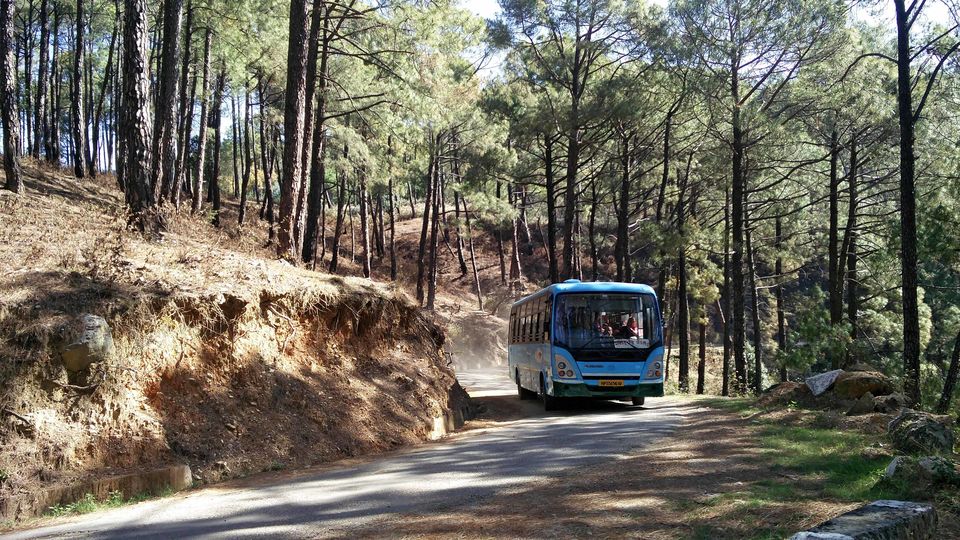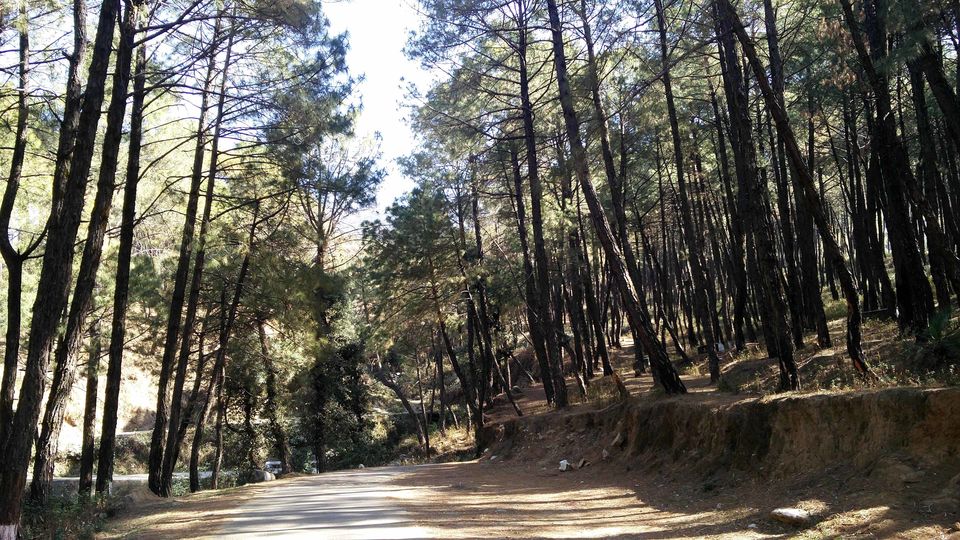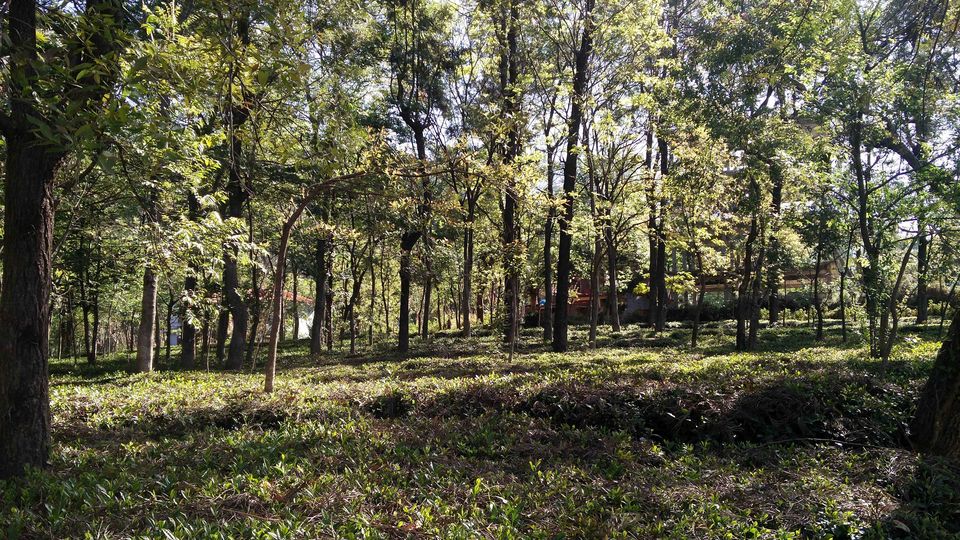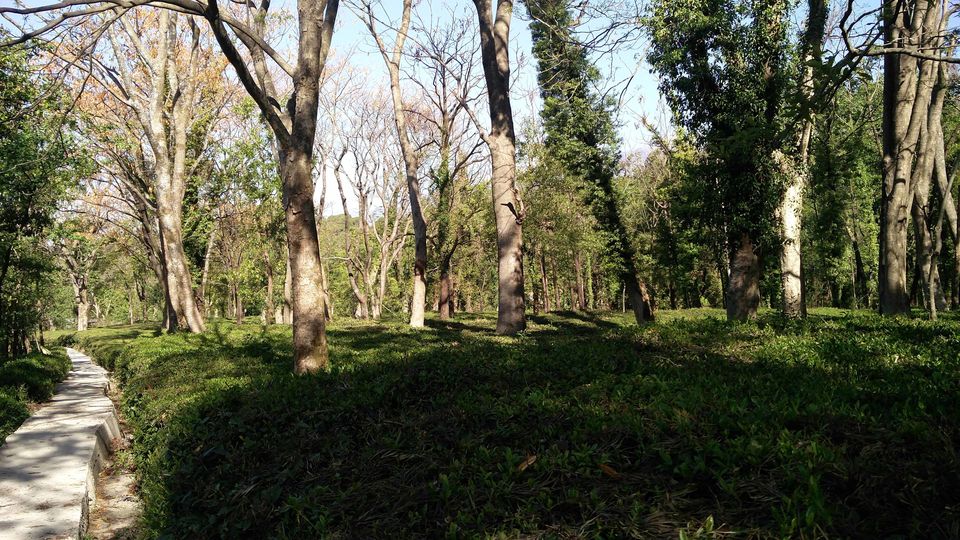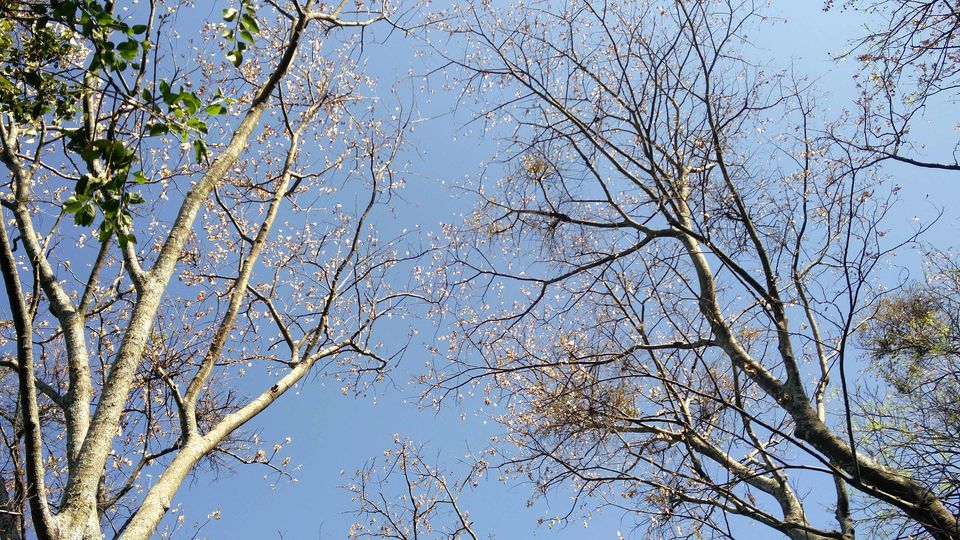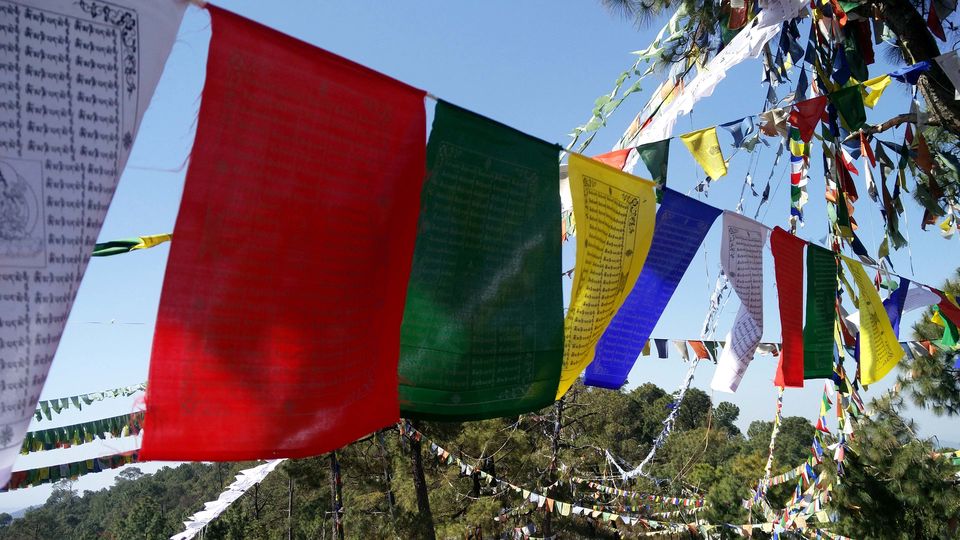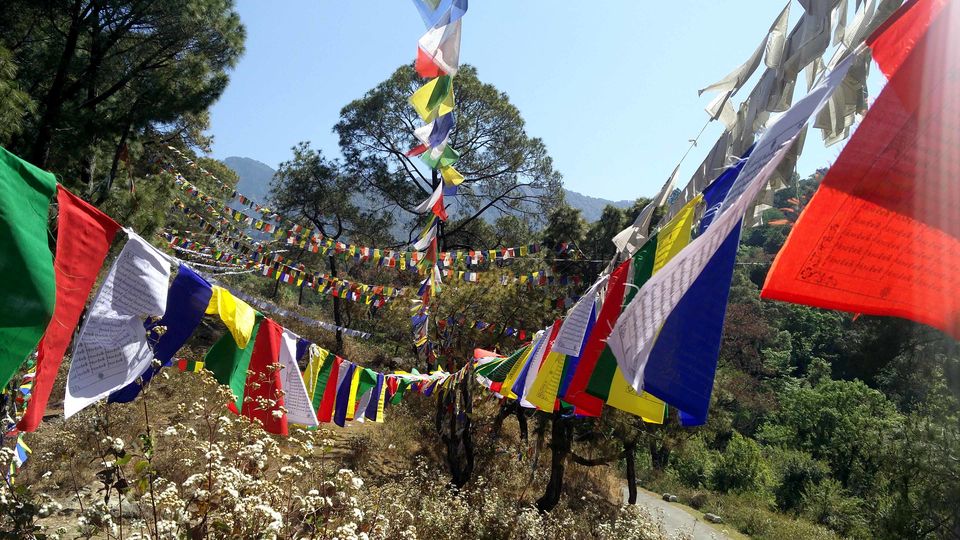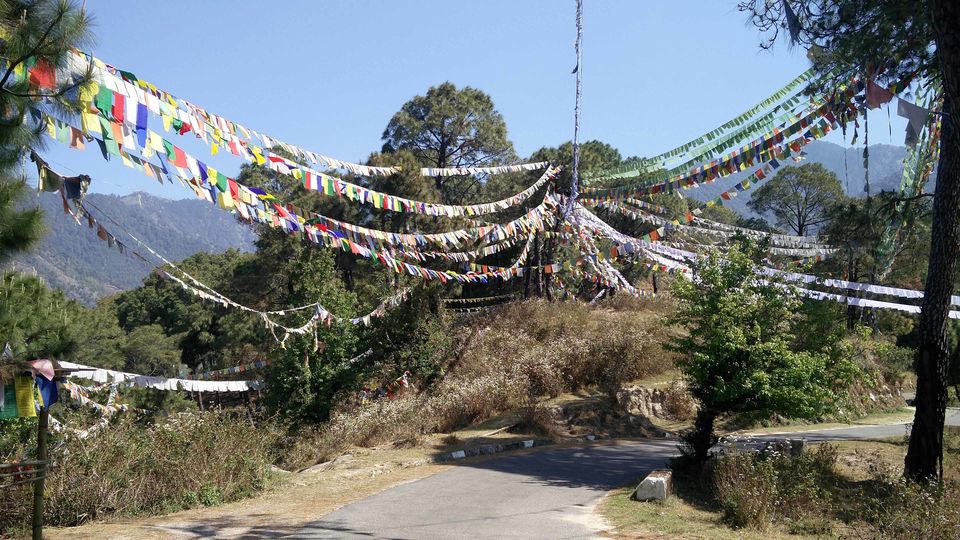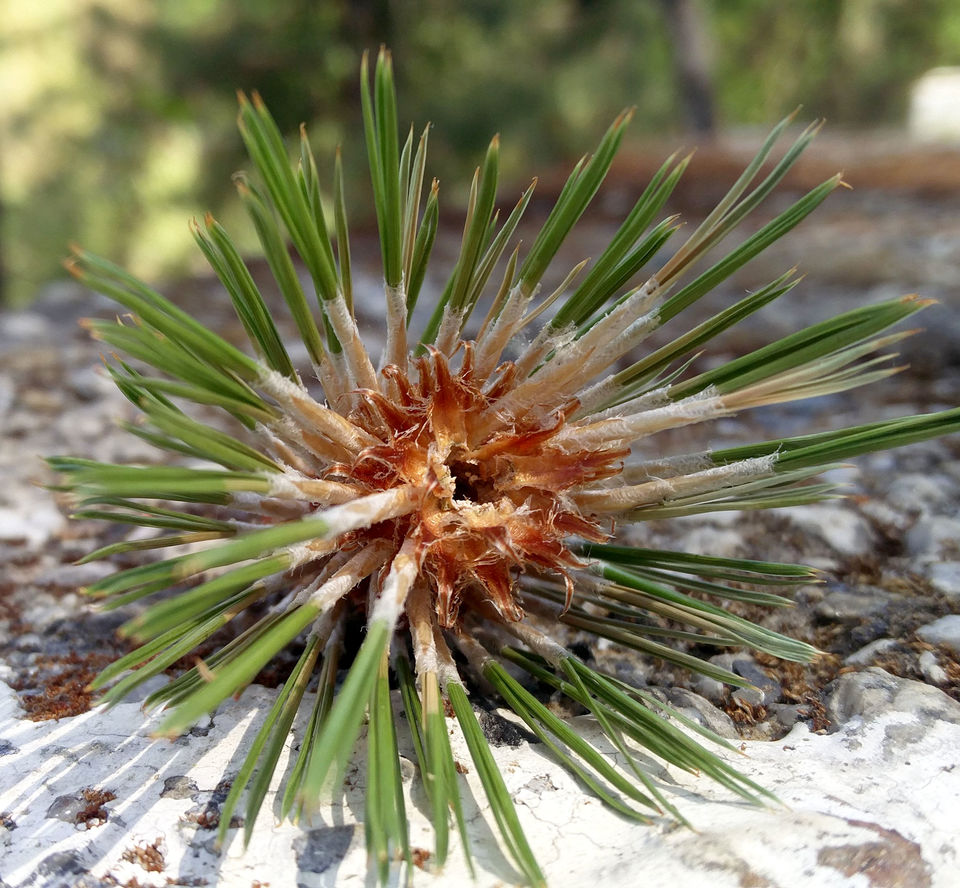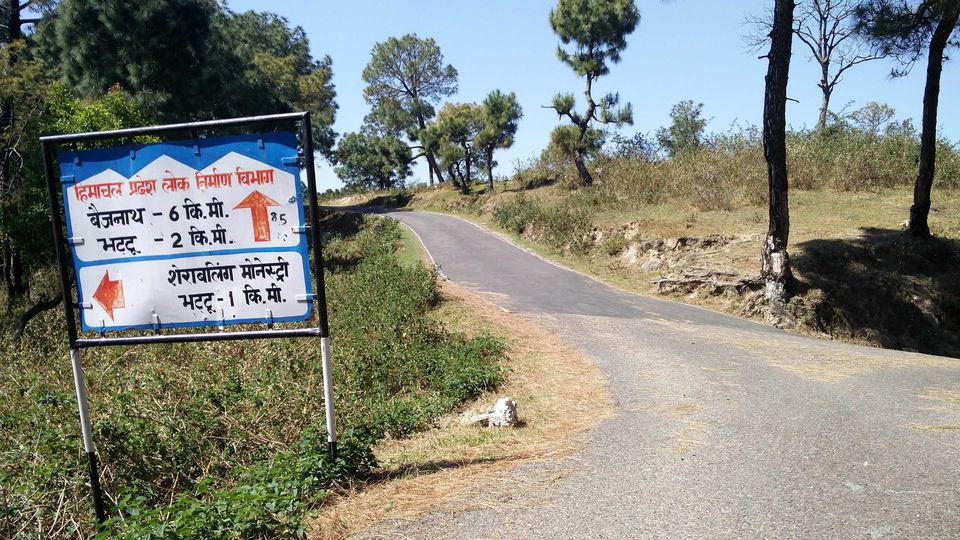 Palpung Sherabling Monastery is 6 km from Bir Paragliding landing area. Route to monastery is through pine forest and Oak forest. Palpung Sherabling monastery has two parts, old and new one. Both have students study centre for Buddhists. Old has small monks to study and new one for younger monks along with hostel with them. Monastery has stupa's in middle with 108 in number if you count smaller and bigger one. One area in forest is full of prayer flags and near to road.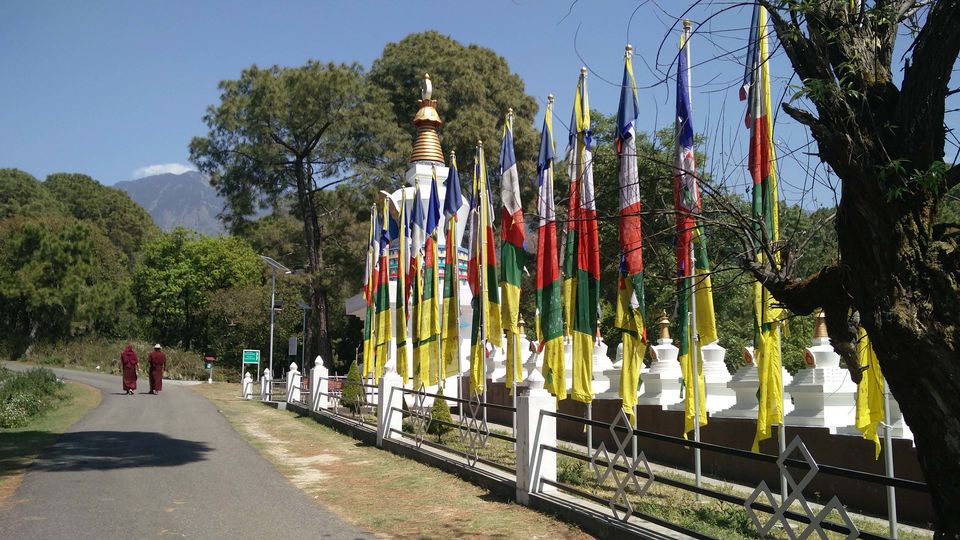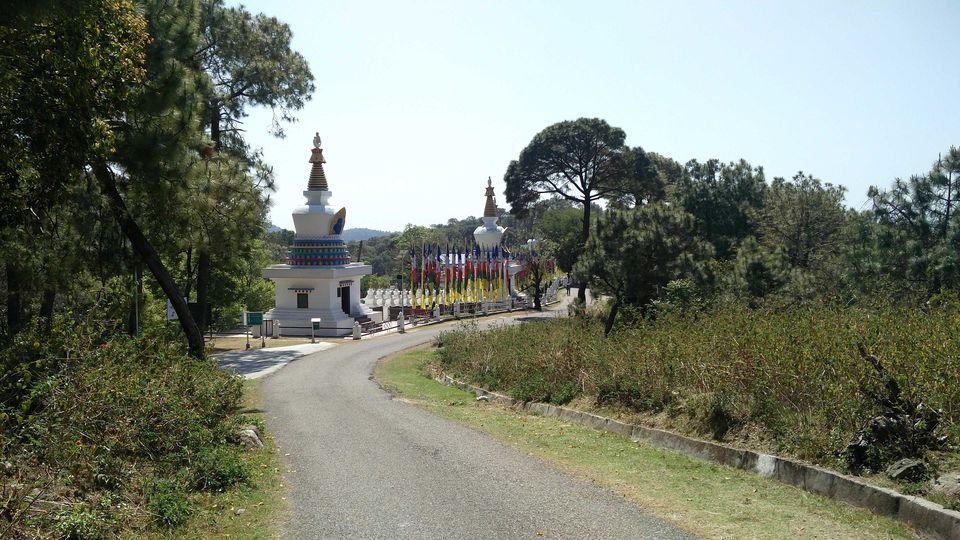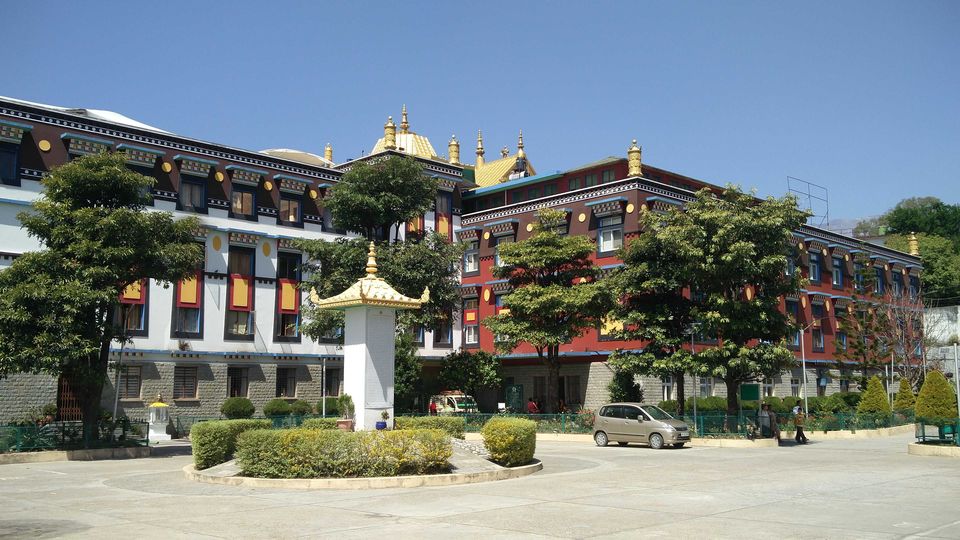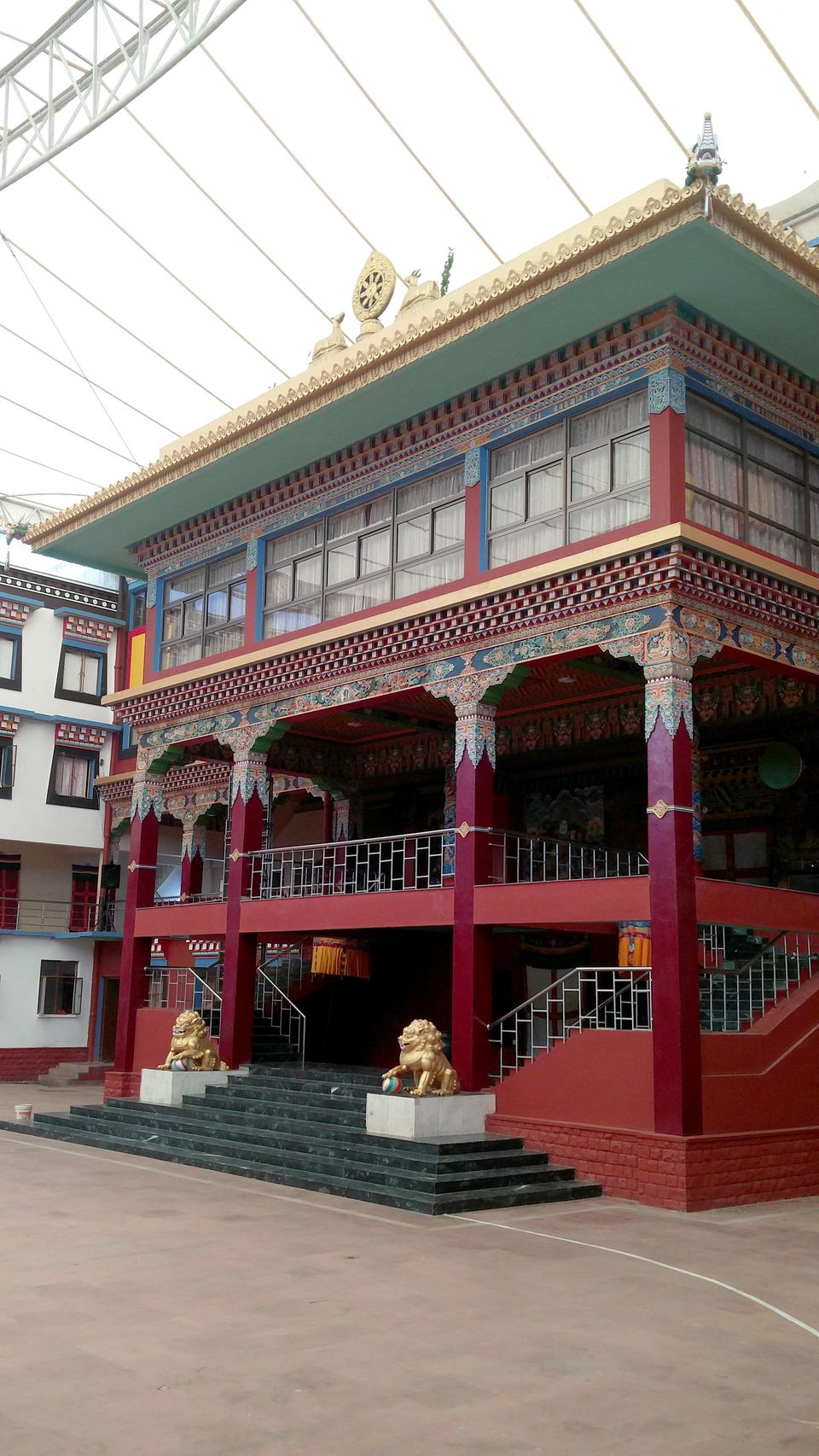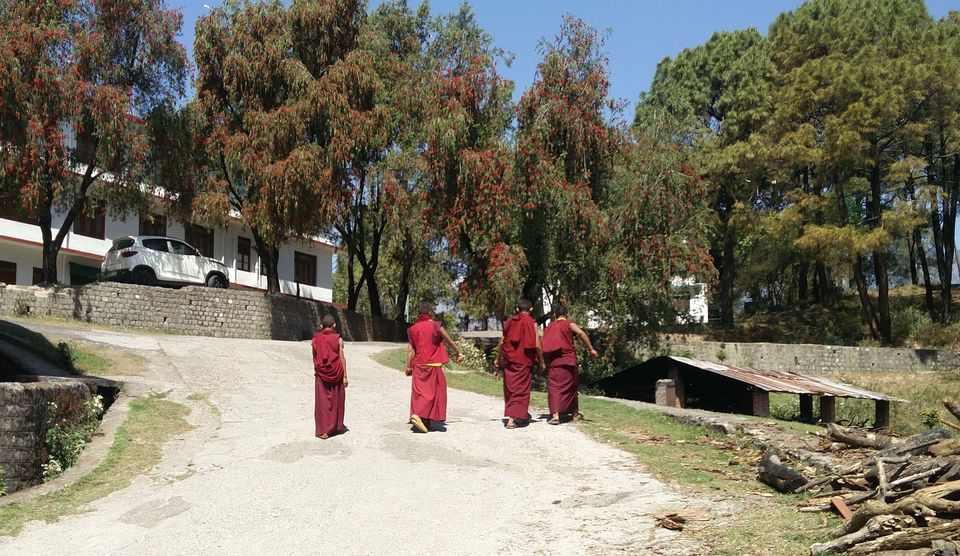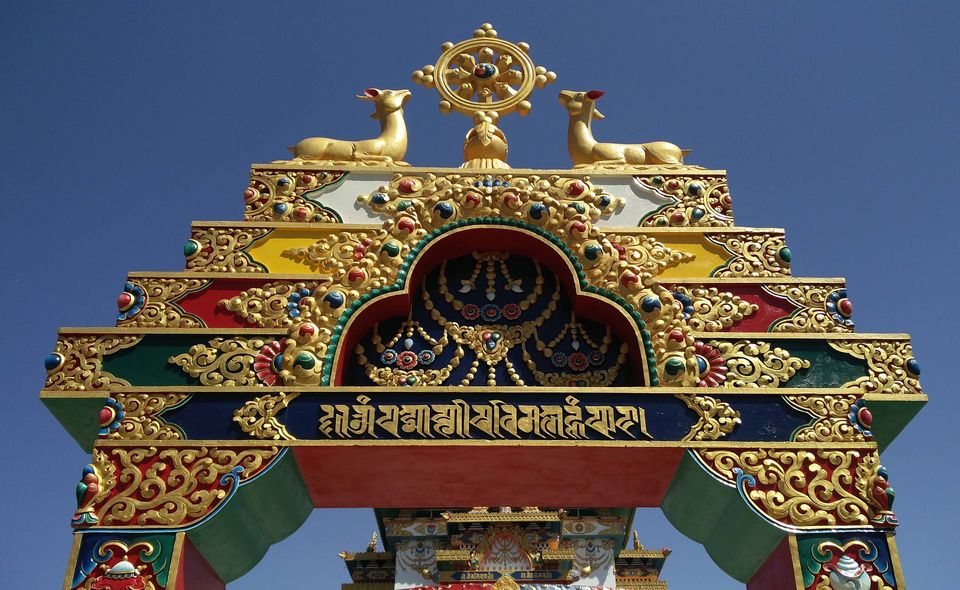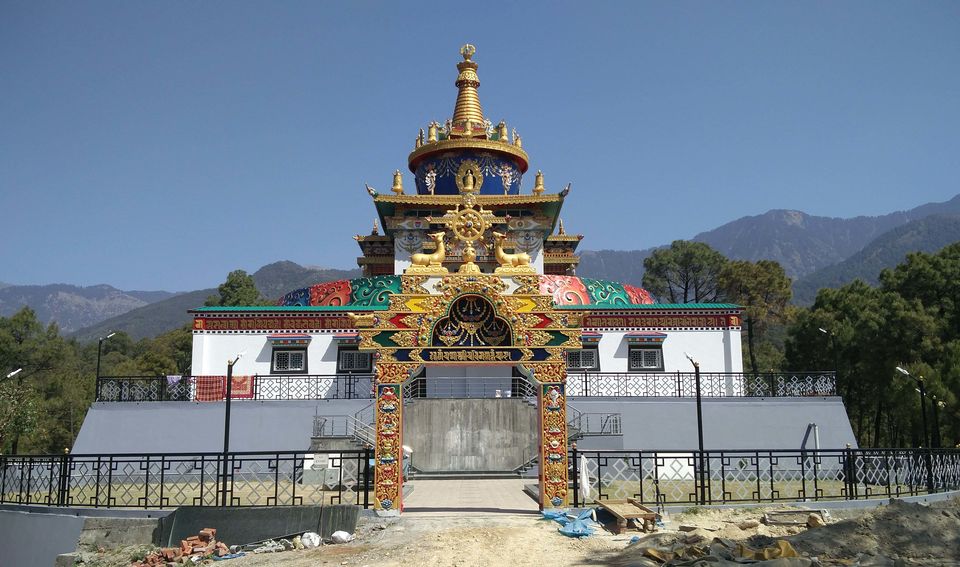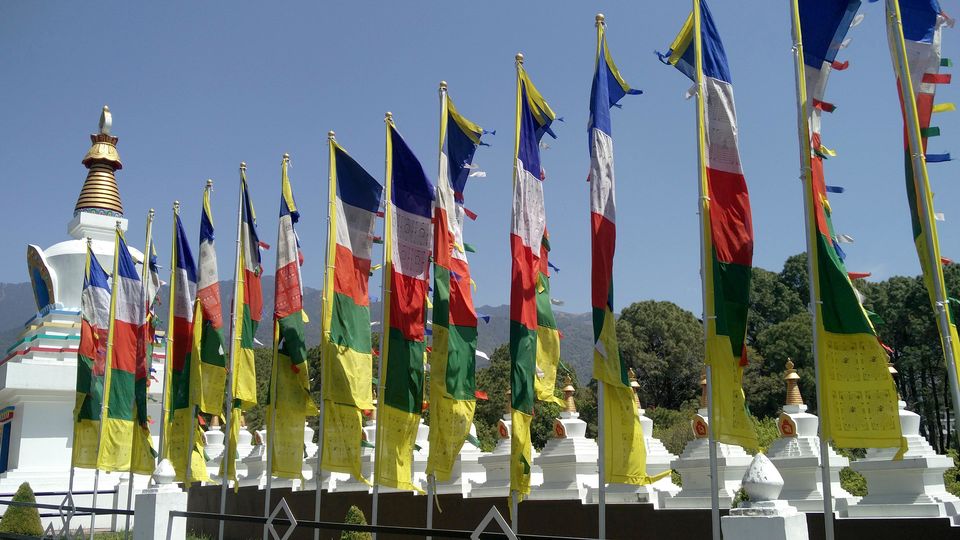 Monastery's environment was very quiet. I wanted to stay here a little longer but we had to reach Baijnath. We took a bus from Bhattu village to go to Baijnath.
Baijnath is famous for its 13th-century temple dedicated to Shiva as Vaidyanath, 'the Lord of physicians'. Originally known as Kiragrama, the village lies on the Pathankot-Mandi highway (National Highway No. 20) almost midway between Kangra and Mandi. The present name Baijnath became popular after the name of the temple.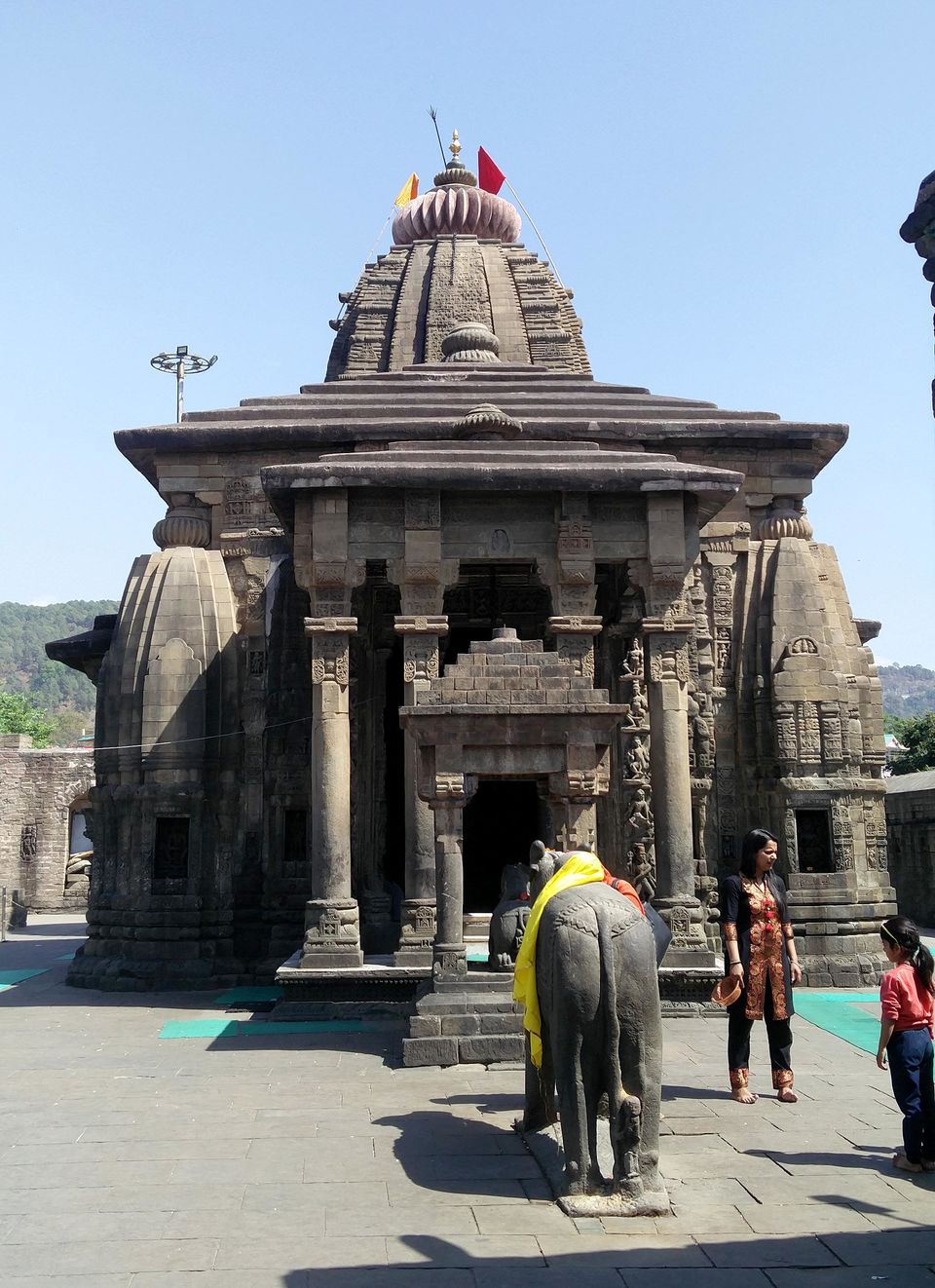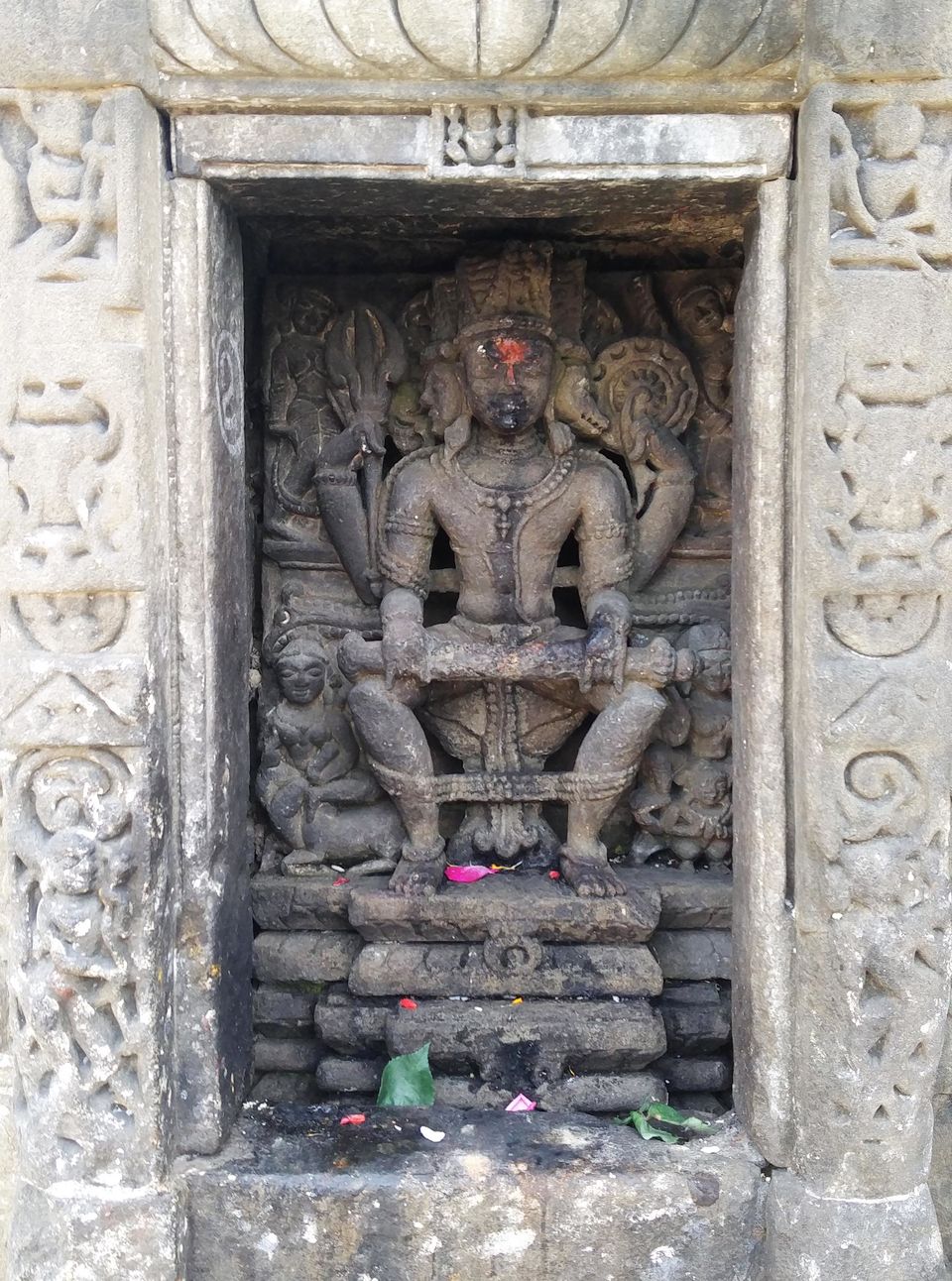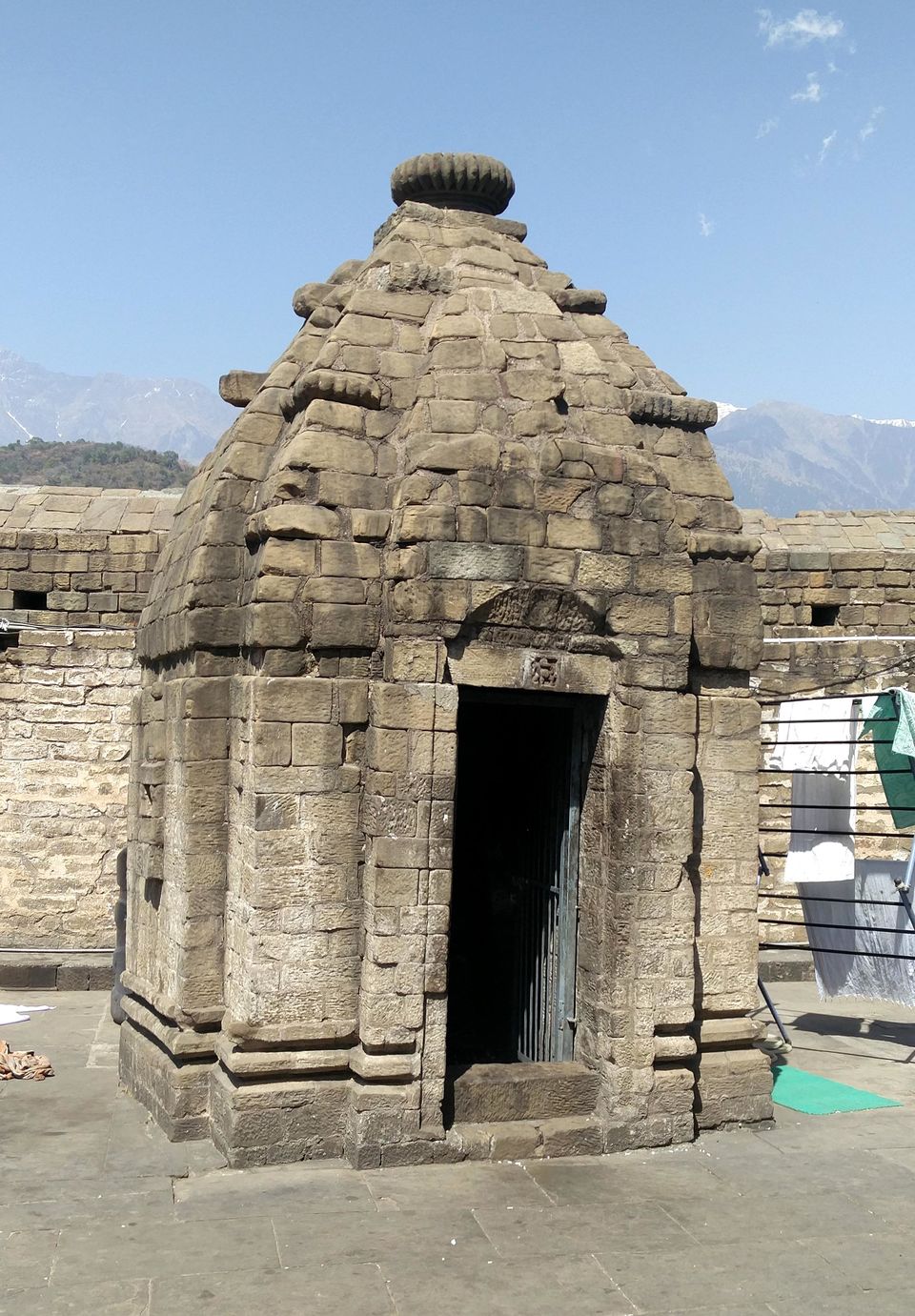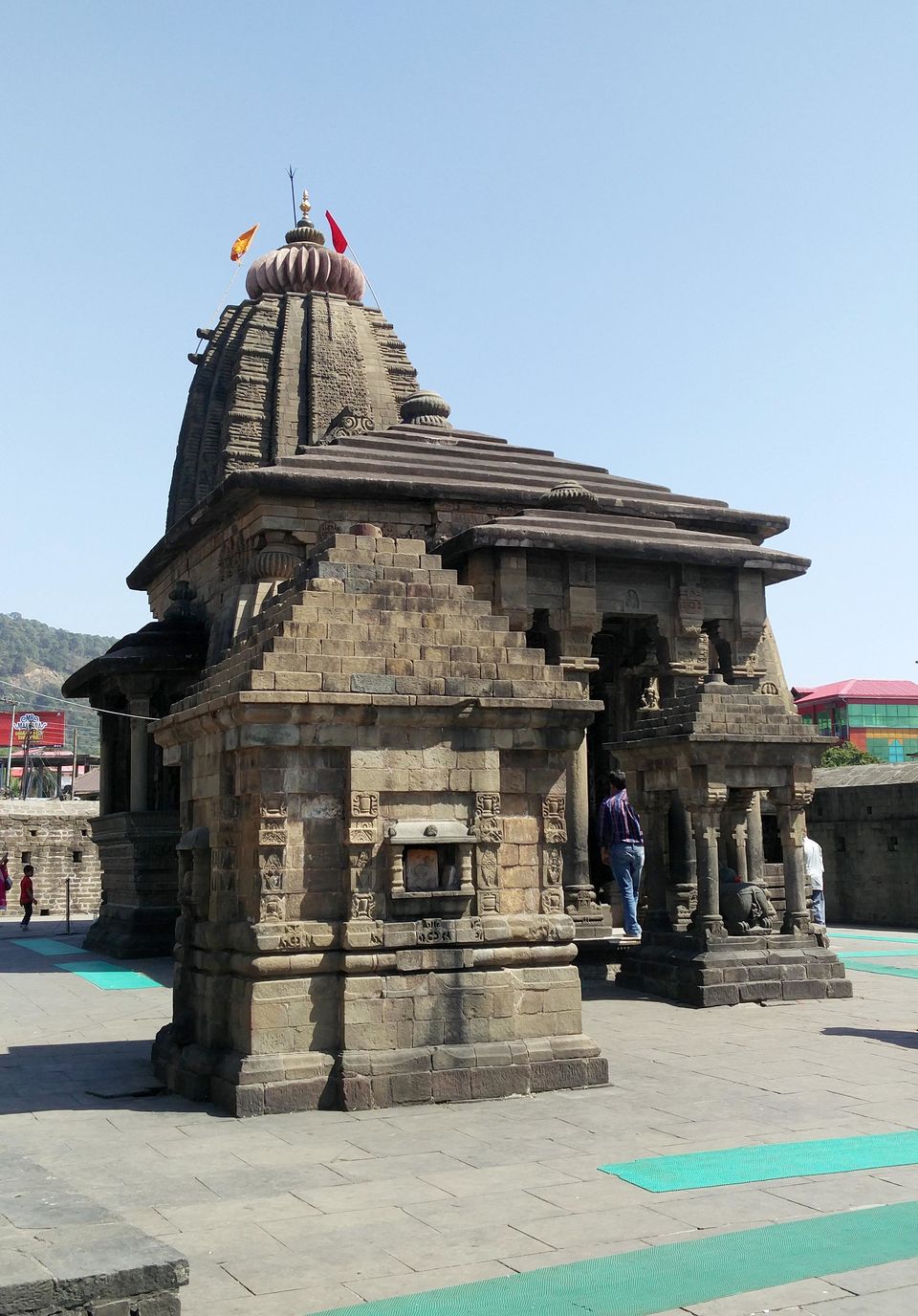 According to Hindu Mythology, Ravana the demon worshipped Lord Shiva in the Himalayas and to please him Ravan offered his heads in the fire of havan. Lord Shiva was pleased and asked Ravana for a wish. Ravana the great demon wanted to be invincible and immortal and also asked Shiva to accompany him to Lanka. Shiva agreed for it and became Ling and asked Ravana to carry him. Shiva also said that he should keep the Ling on the ground during his journey to Lanka. However on the way Ravana had to answer the nature's call so he handed over the Ling to one shepherd who could not hold it for long and kept it on the ground. Hence the Shiva Linga was established here in Baijnath. Since it was Ravana who brought Shiva Linga to Baijnath, the people here do not burn effigy of Ravana during Dussehra festival.
A small railway station Ahju was seen going from Baijnath towards Bir. Bir is approximately 4.5 km from Ahju railway station. To come to Ahju, you can take a train from either Pathankot or Jogindernagar.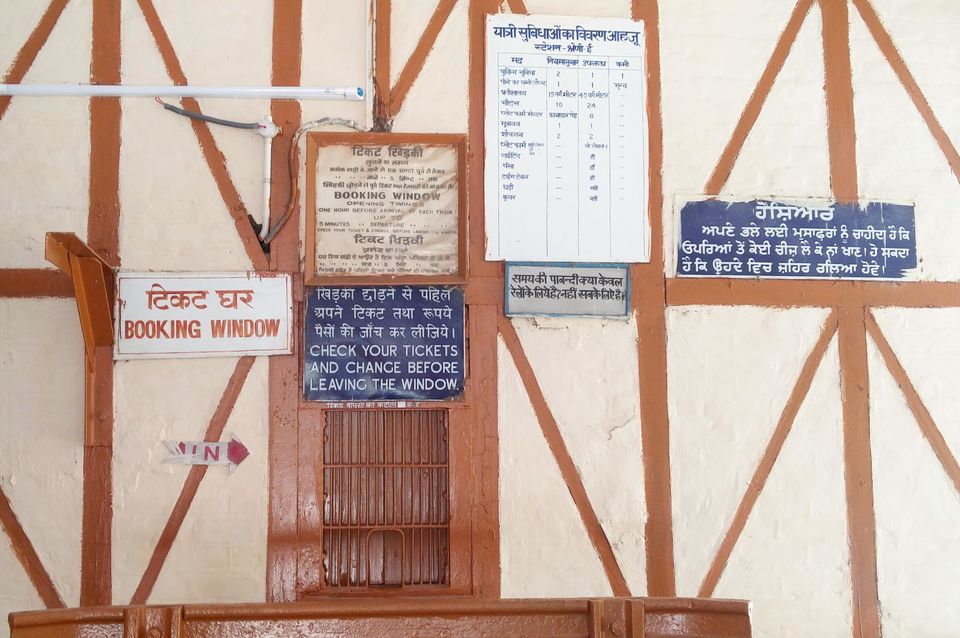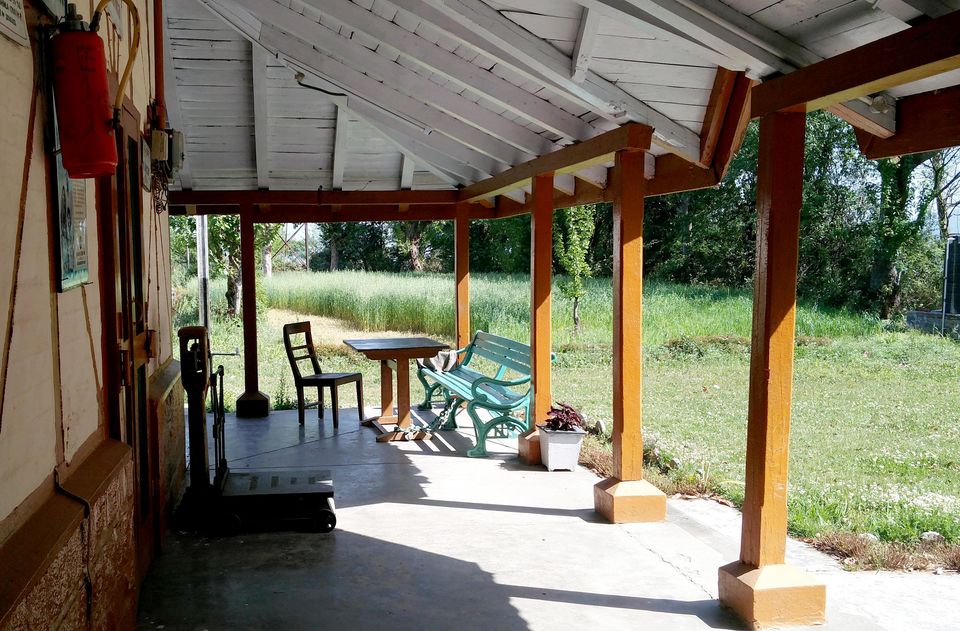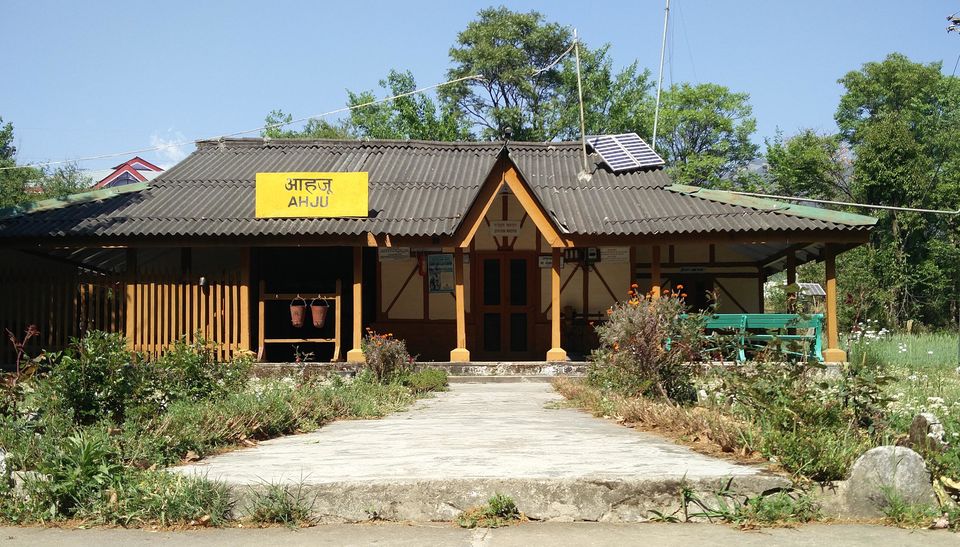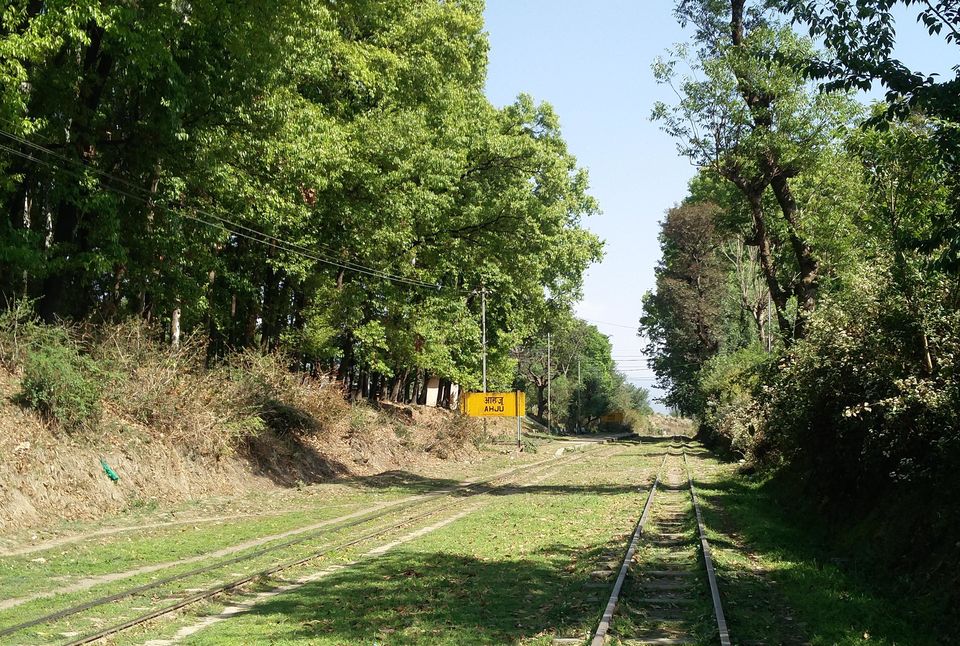 Finally we reached Bir at 3 o'clock. We were very tired and we were hungry too.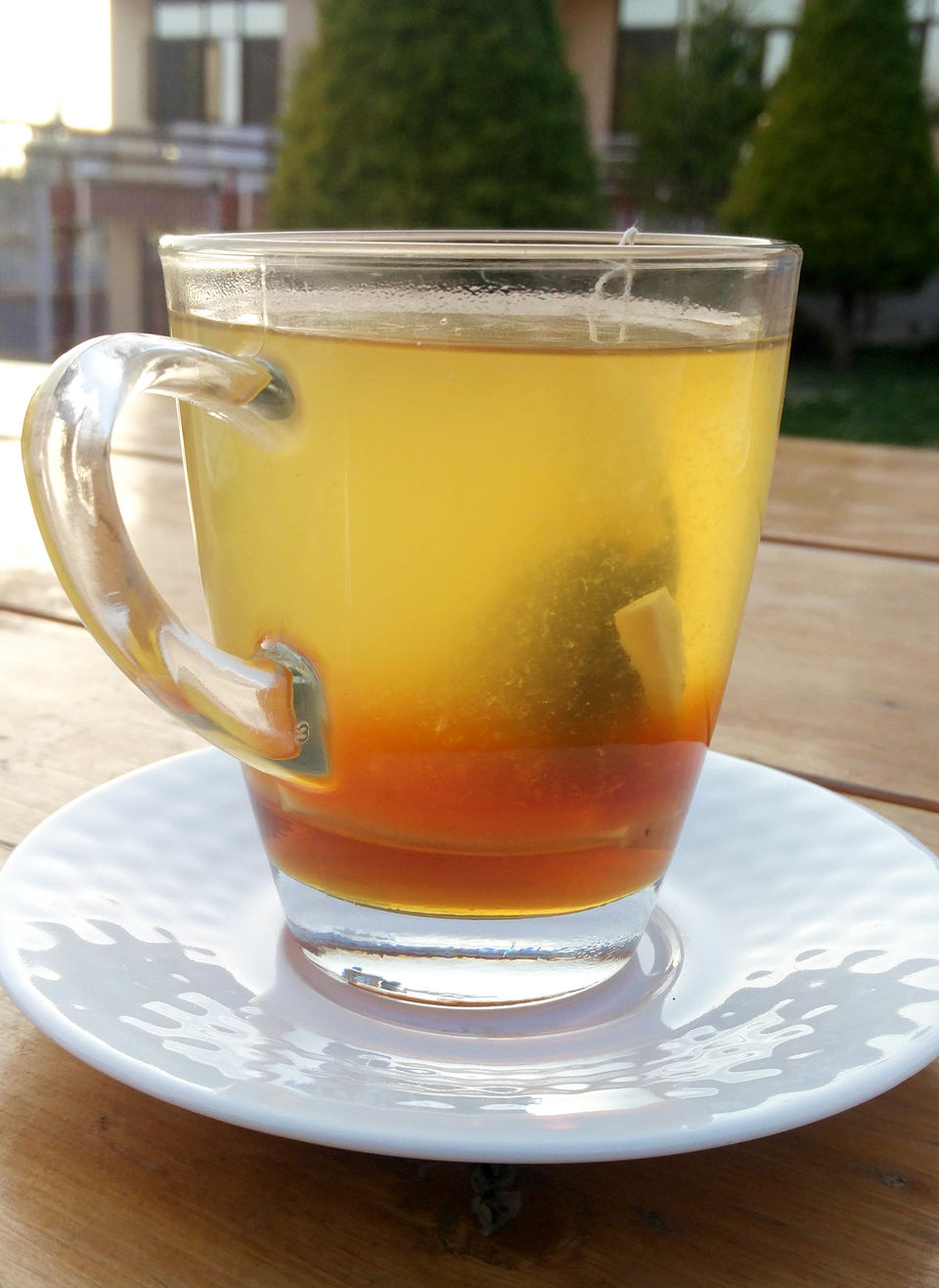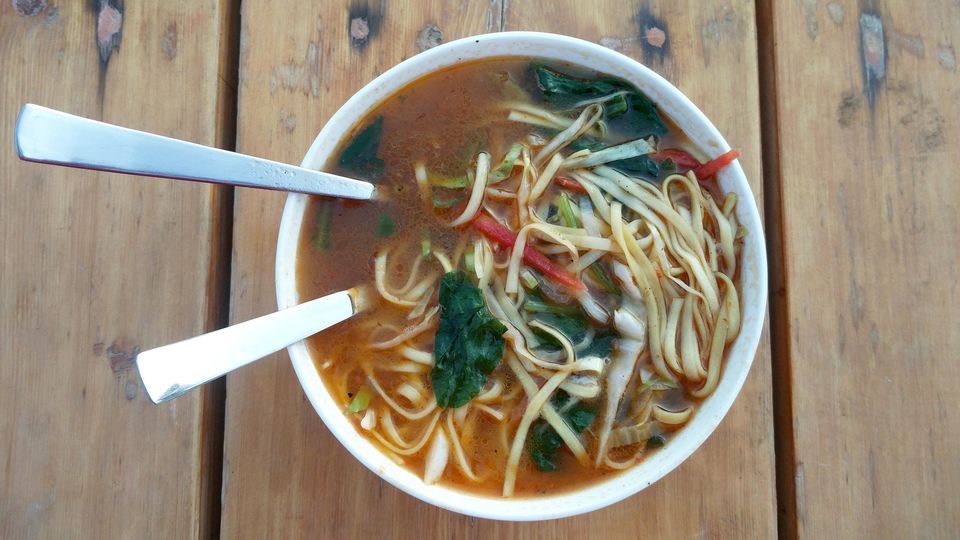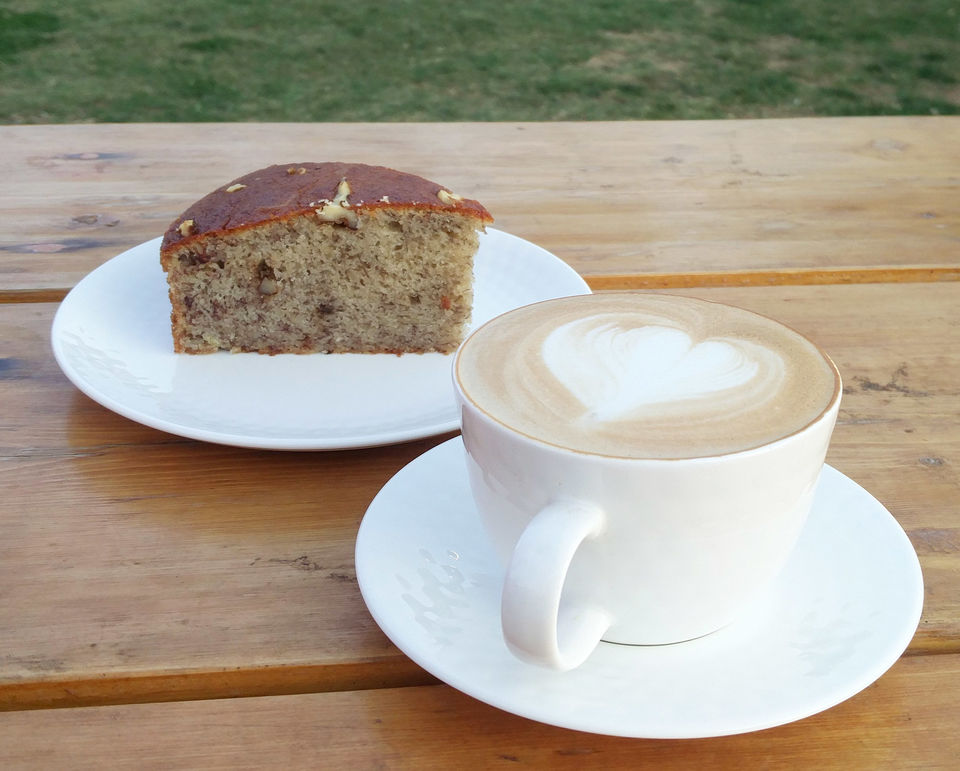 It was evening and I had to book a seat for paragliding for myself. After Thupka and coffee we reached the paragliding landing ground directly. My friend Ankit is afraid of Height, so I had to go alone for paragliding. This was the end of our 2nd day.

3rd and last day of our trip
I woke up early in the morning and was ready to reach the paragliding point. My instructor picked me up from the hotel and we headed to Jumping Point. I love adventure games, yet I was a bit nervous about paragliding.
I took my first flight, overcoming nervousness. Frankly, this thrill can not be described in words, it can only be felt.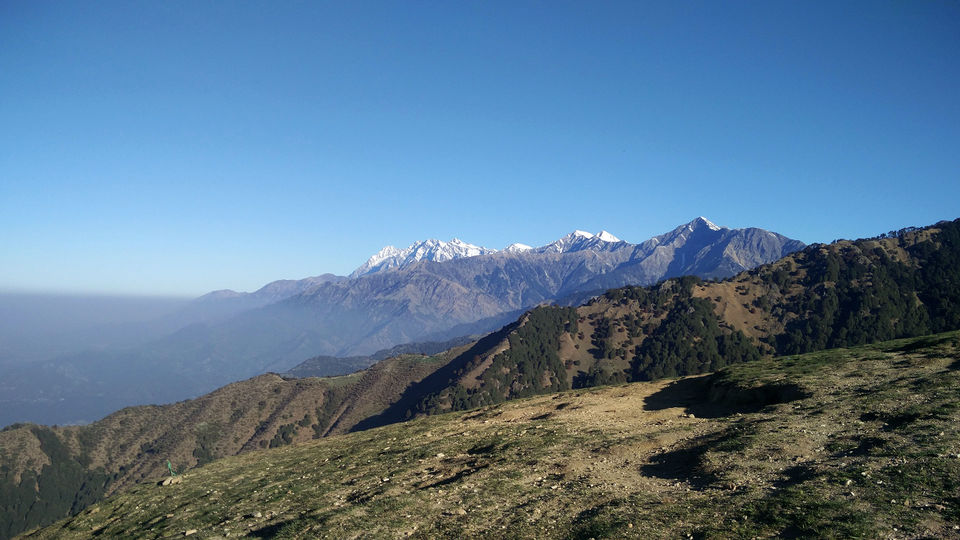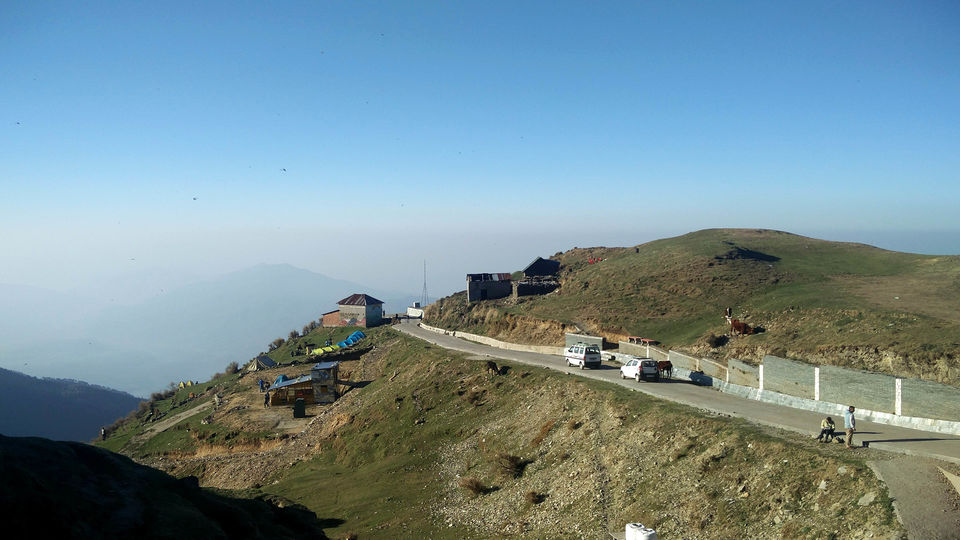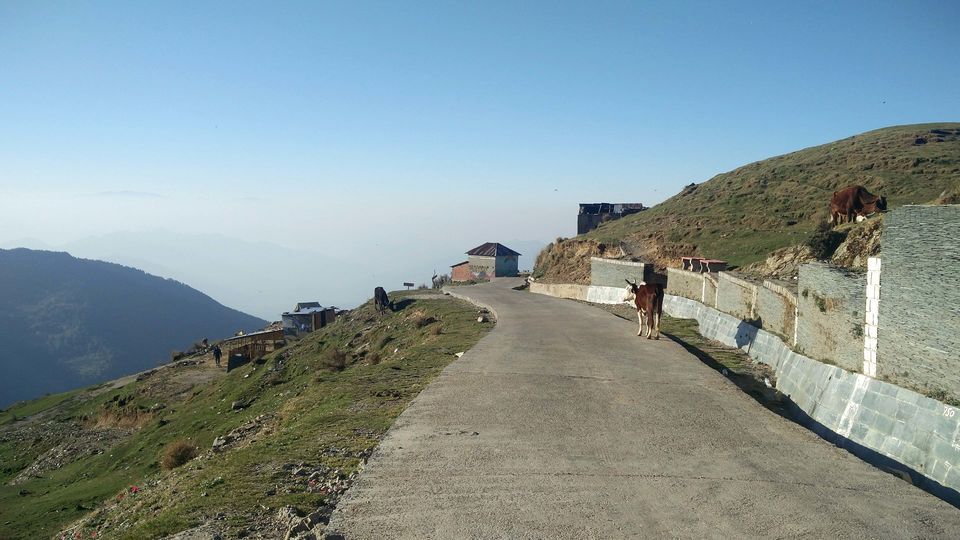 While coming from Bir I promised myself that I would come here again because I fell in love with Bir.
Follow me on instagram: i_myogesh
subscribe my you tube channel: beparwah parinda