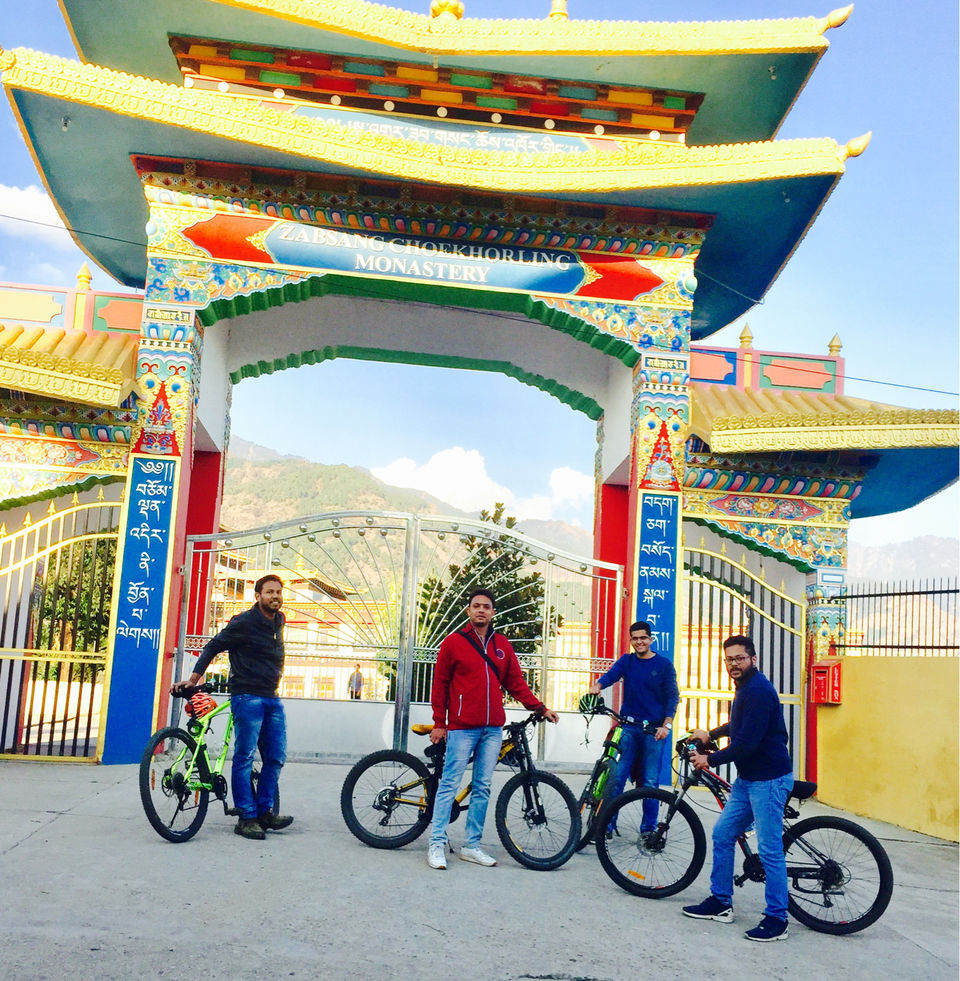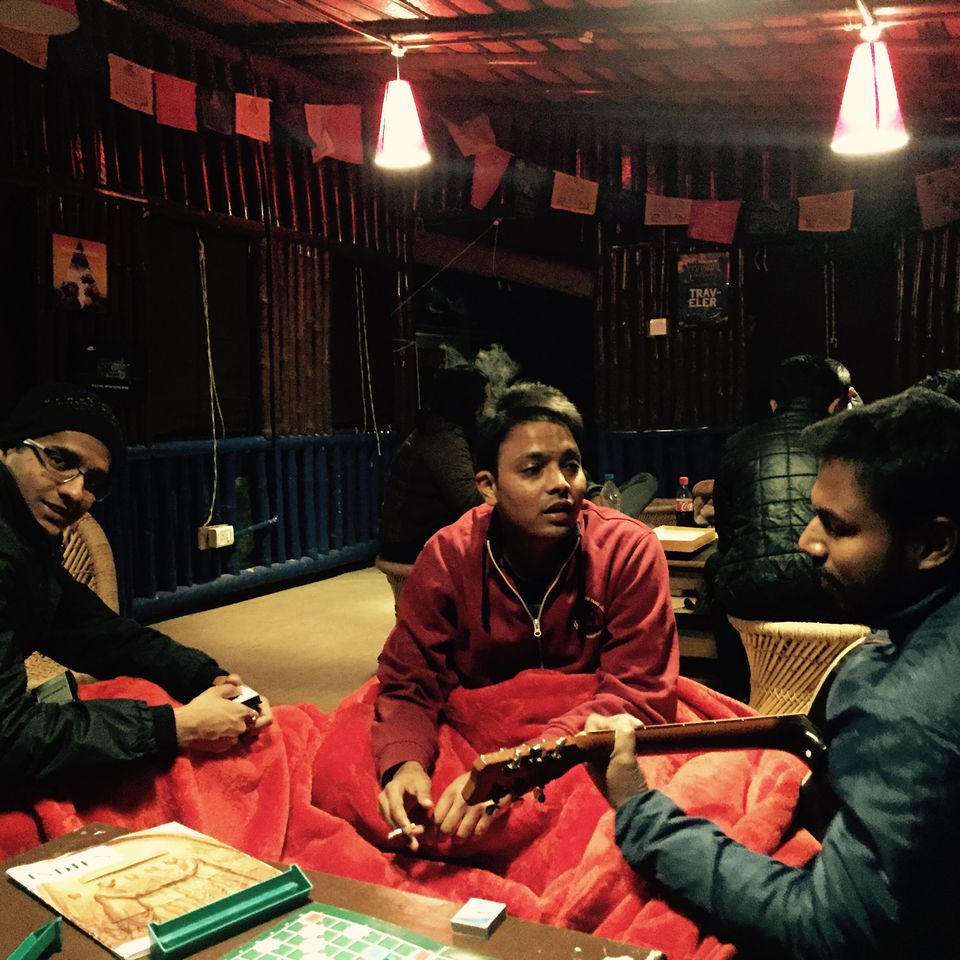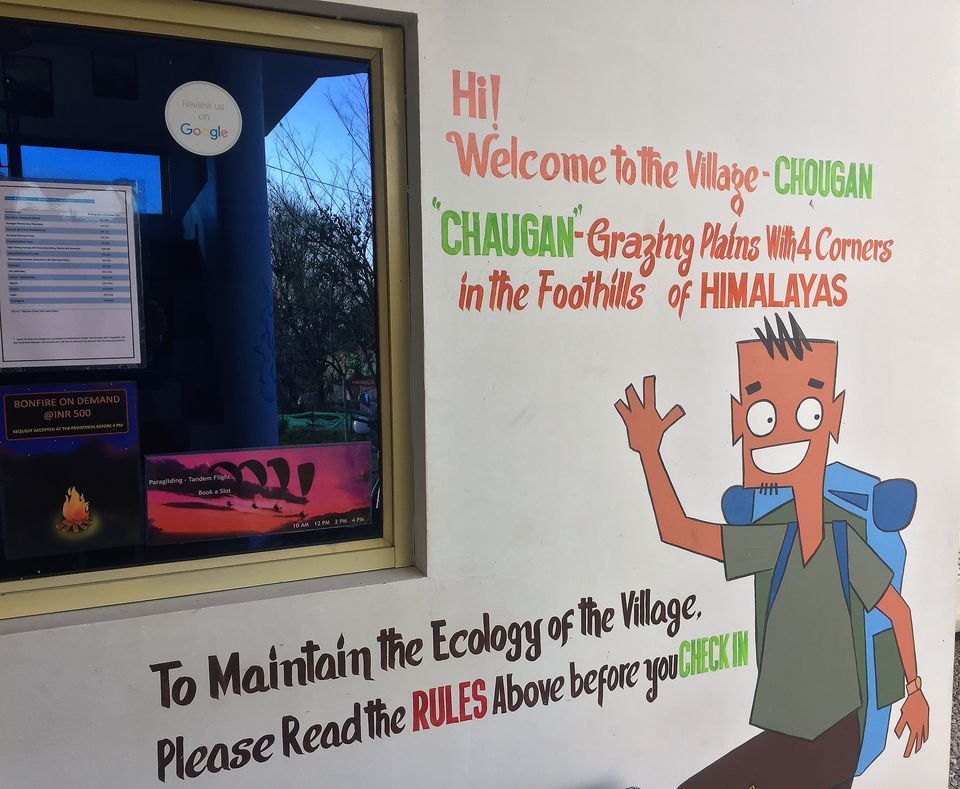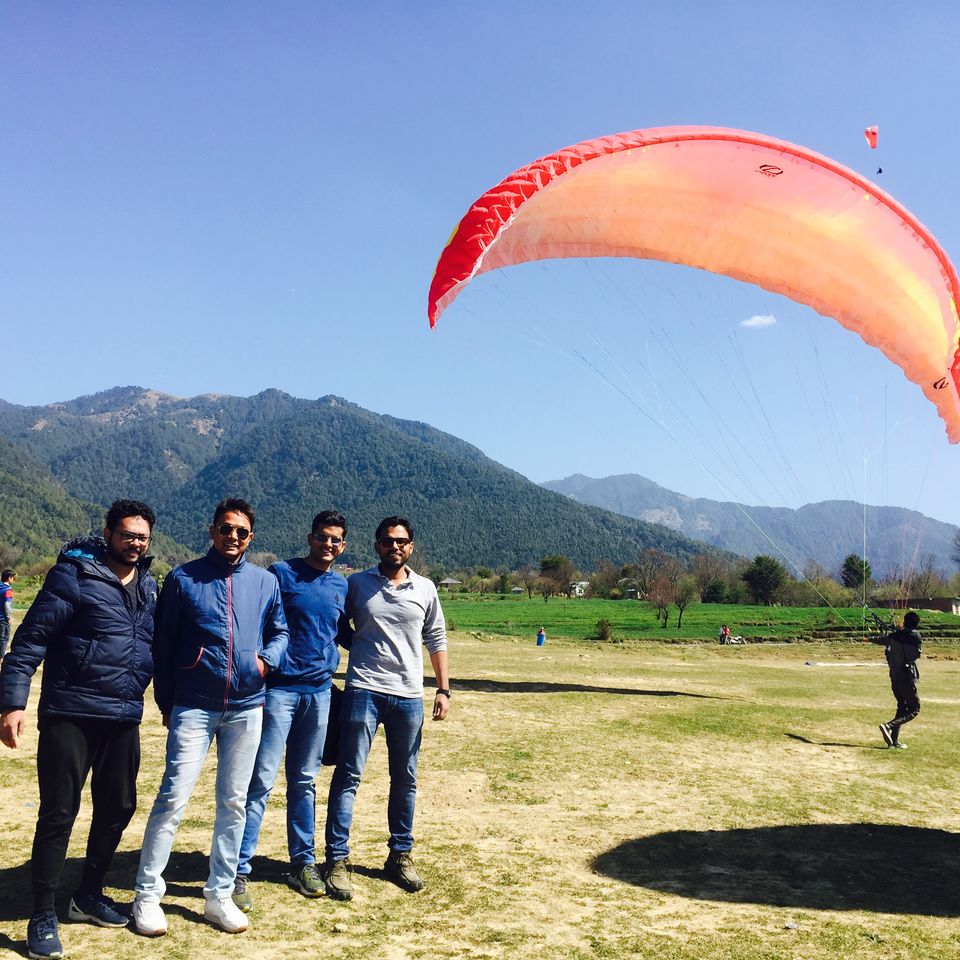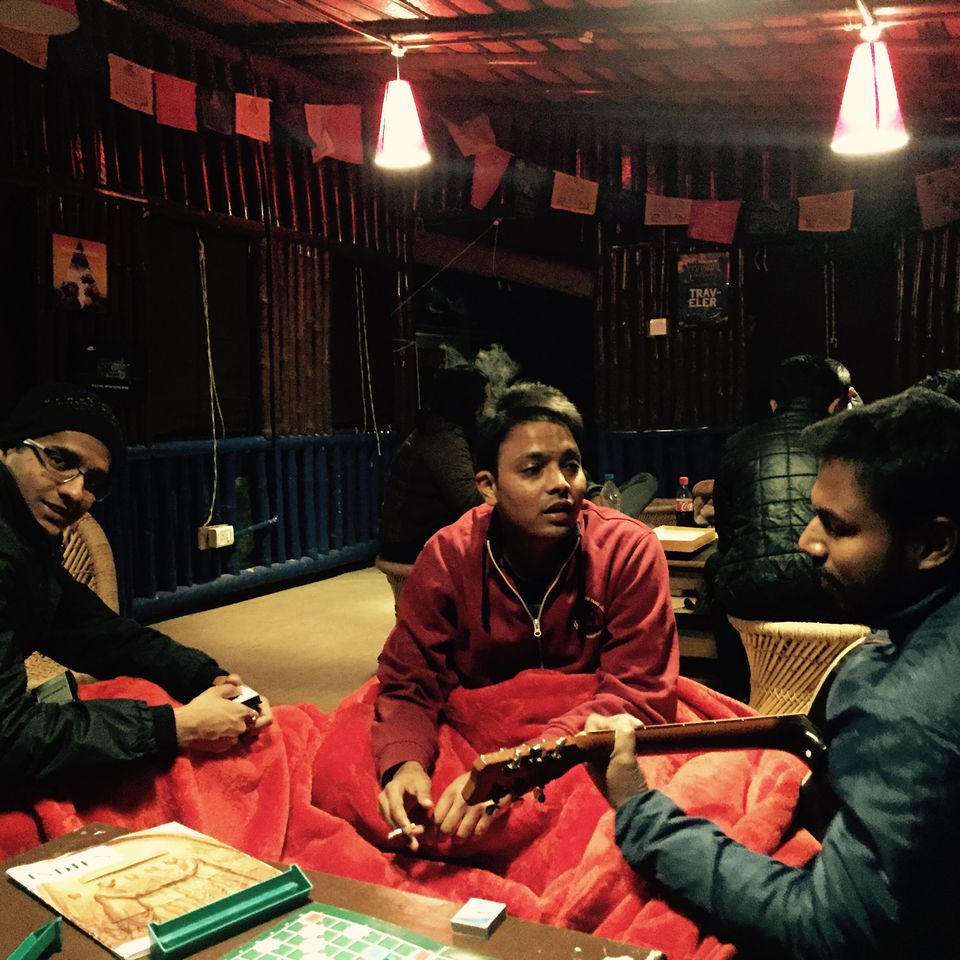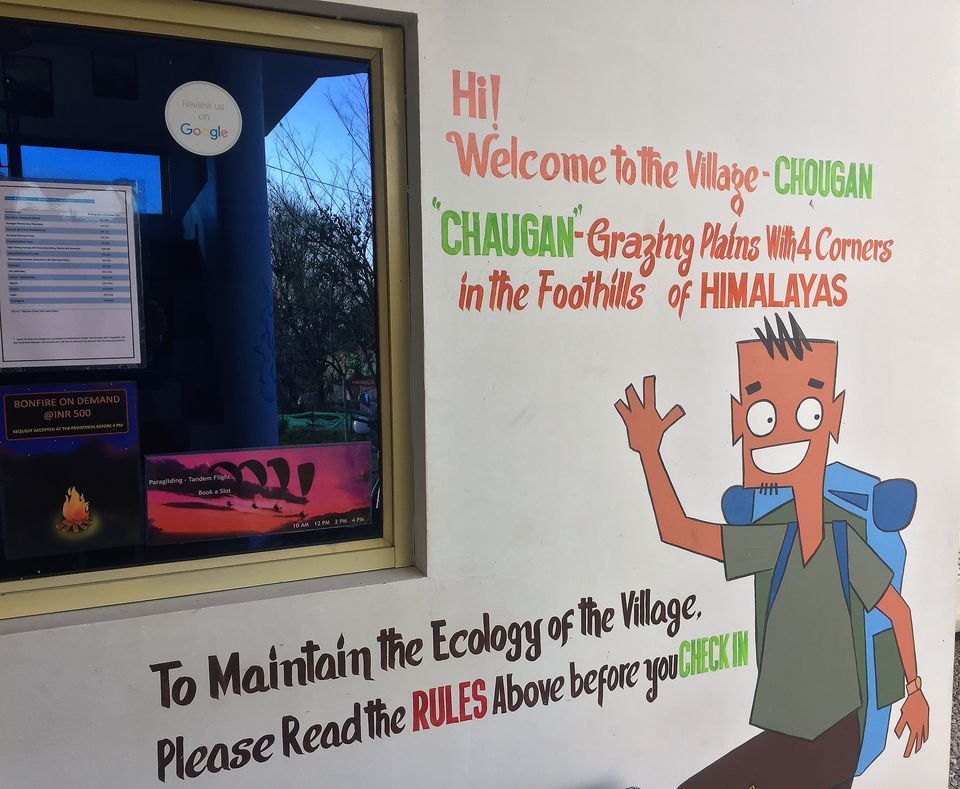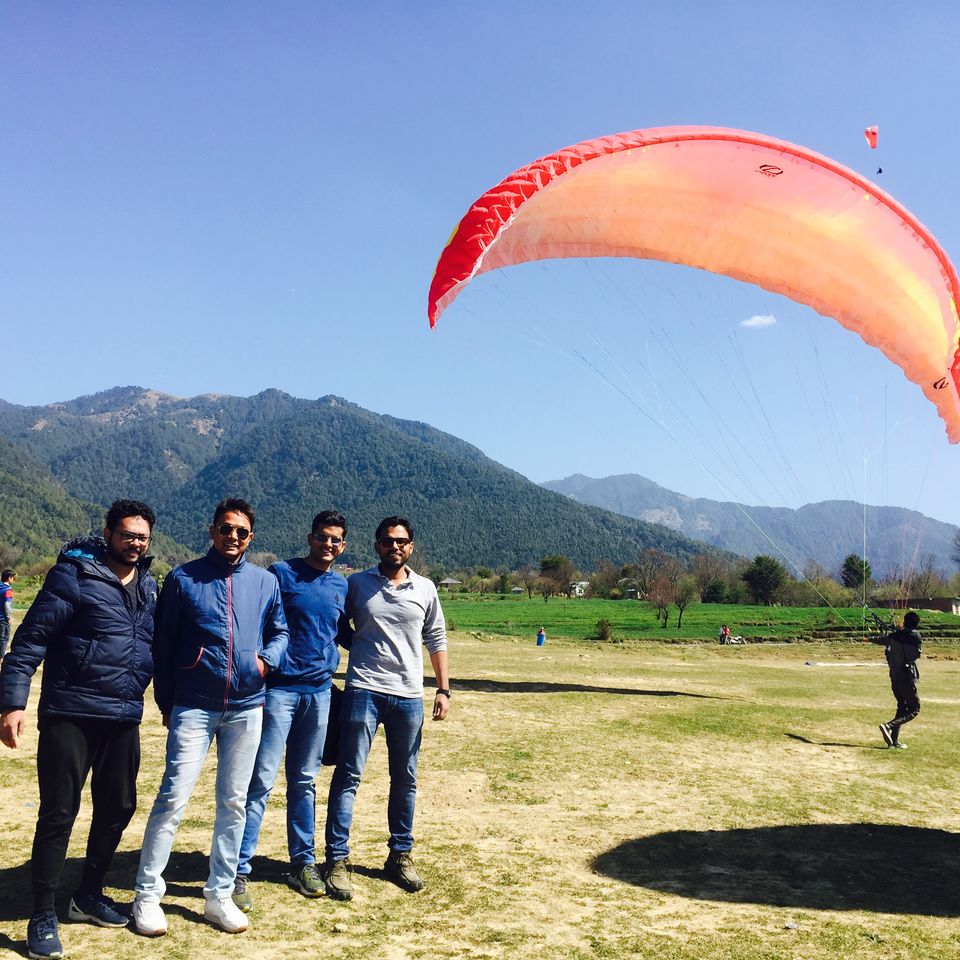 We have heard a lot about this , Bir Billing world second best paragliding site. So , on Shivratri long weekend we planned a weekend getaway to Bir Billing.
We started our journey from Delhi in the night at 10 PM by hiring a taxi and took the route via Ambala - Chandigarh - Anandpur - Una - Kangra - Palampur - Baijnath to Bir Billing covering 570 kms. There is also a shorter route available via Mandi but we told that the roads after Mandi are not good.
Next day , by the rise of the sun we were in the mountains with all the fresh oxygen. The route was also picturesque after Una with the meadows on both the sides. With the 12 hours long journey we were at our destination Zostel Bir at village chaugan. We booked the private rooms as we were 4 peoples but dormitories are more happening as there you can meet travellers from all over the world.
We planned our day to do some local sight seeing that day and do the paragliding in the morning next day.
So we went to see some monasteries there , first we see the Sherabling Monastry which is 7 kms from village chaugan.
We did some photography there , it has covered a large area having the Institute inside the campus to impart knowledge to Tibetan refugees.
We happened to have some tibetan food and tea inside the monastry which was no doubt delicious.
Then we hired a mountain bike/cycle from the local nearby shop in village chaugan with 100 rs/hr rate. It was our first experience to ride a cycle in the mountains and it was amazing . We drove to Zabsang Monastry which was 5 kms and the views were really amazing as you happened to cross some meadows and the tibetan refugees colonies. As we reached there it was closed as very few travellers visit this place , but a monk there opened the doors specially for us.
So after a long day we finished it by having some local food like Thukpa noodles and Momos at the nearby market. The food was very delicious which satiated our taste buds.
In the night we did some strumming and guitaring in the shacks on the rooftop of Zostel playing some Arijit Singh songs and Old hindi songs , some fellow travellers also joined us and it happened to be a Jam session.
The next day we were really anxious to jump off from the cliff and flying in the mountain valleys. We booked our paragliding from the Zostel itself with Rs 2000 for the Paragliding and Rs 500 for Go Pro Cameras which are must to record your indelible adventure. We went to the take off site which is 14 kms above in Billing and we reached there in 45 mins. It is advised not to do Paragliding immediately reaching the top and take some 10-15 min to acclimatize yourself. It was not that scary as we thought , and we were in the air by running for just 4-5 steps. After that the world is yours as you are at the 8000 feet with the mountains all around you. You can feel the cool breeze touching your face. After some 5 - 10 Min I told my instructor to show some stunts and we go down round and round , it was amazing. After the 25 mins long paragliding we reached the landing site and there celebrated our victory , our victory against our fears.
The next day on our way back to home , we took a halt at Baijnath to offer our prayers to Lord Shiva. It is a 1000 years old Lord Shiva temple , and some festival is going on there in the occasion of Maha Shivratri. It was very peaceful inside the premises of the temple.
This was the end to our indelible adventure at Bir and we went to our daily mundane lives with the unforgettable memories for our lifetime...