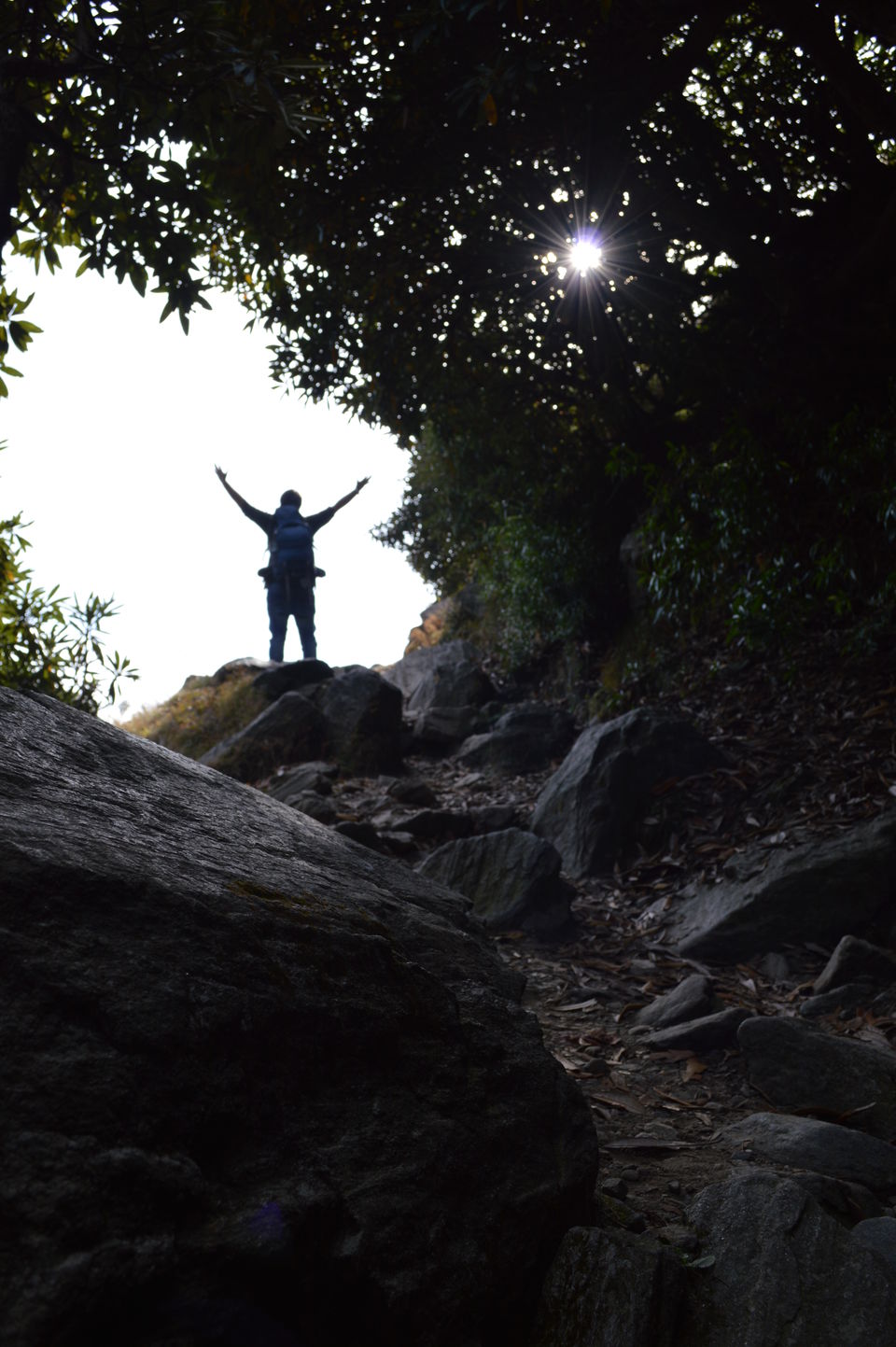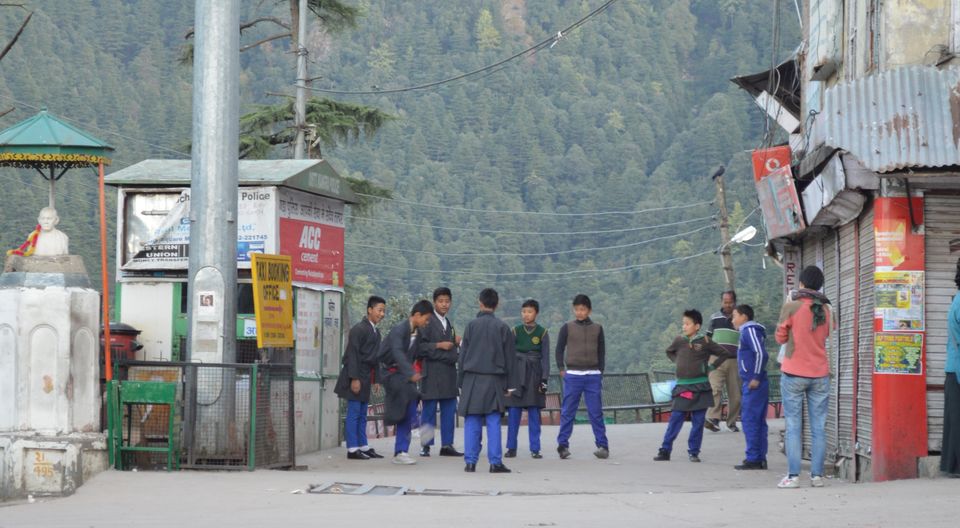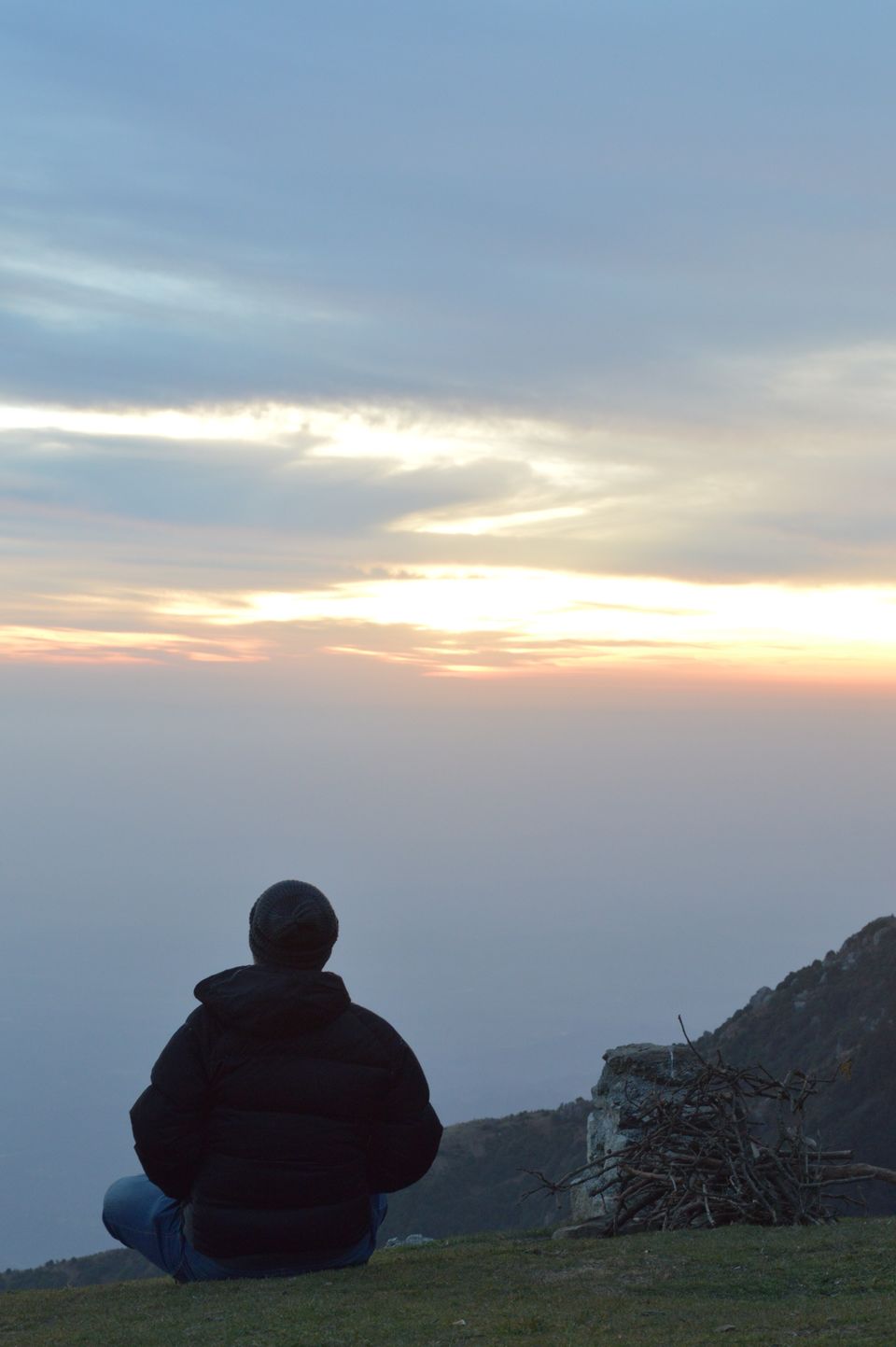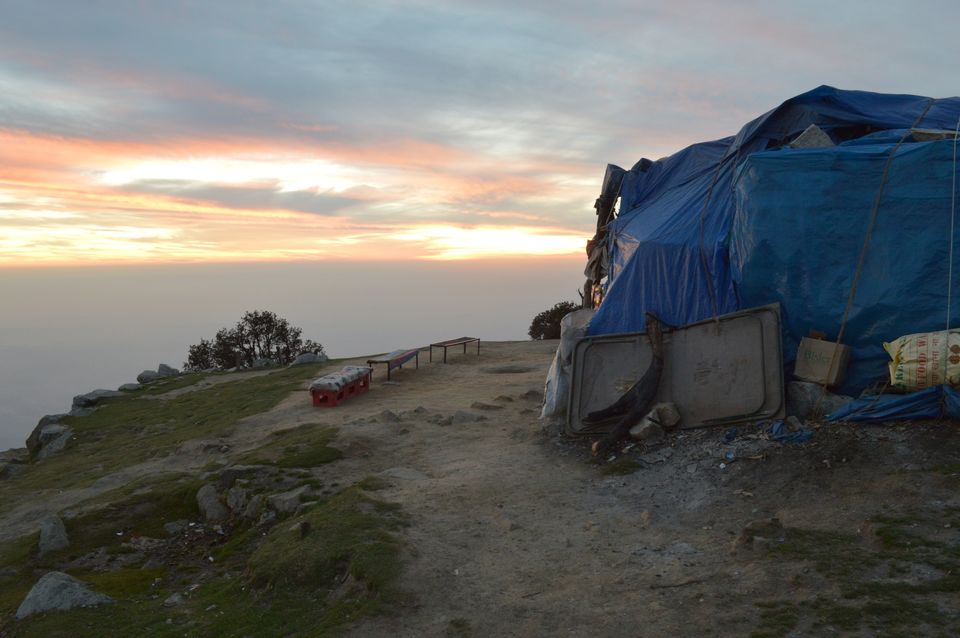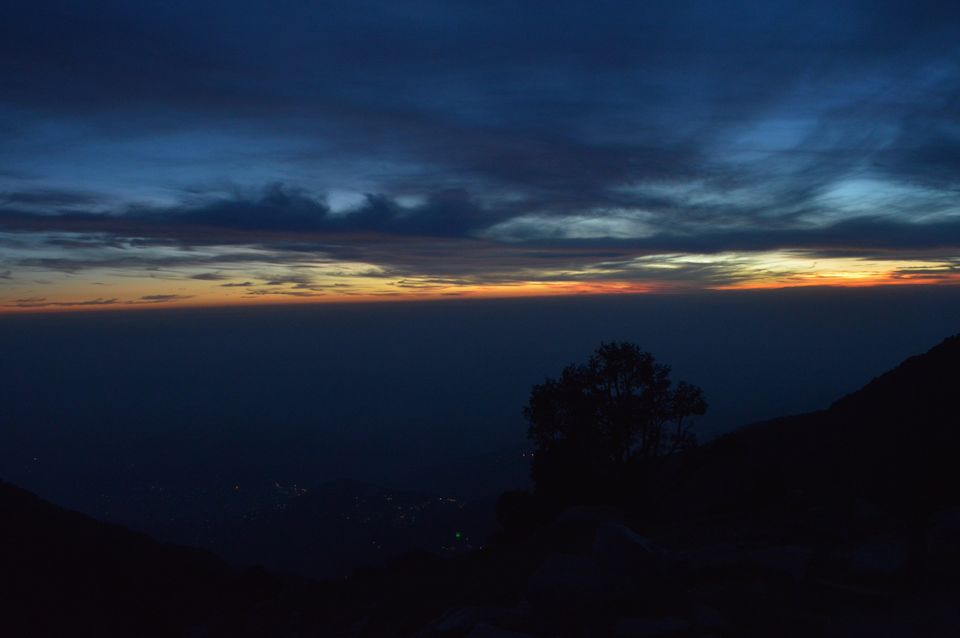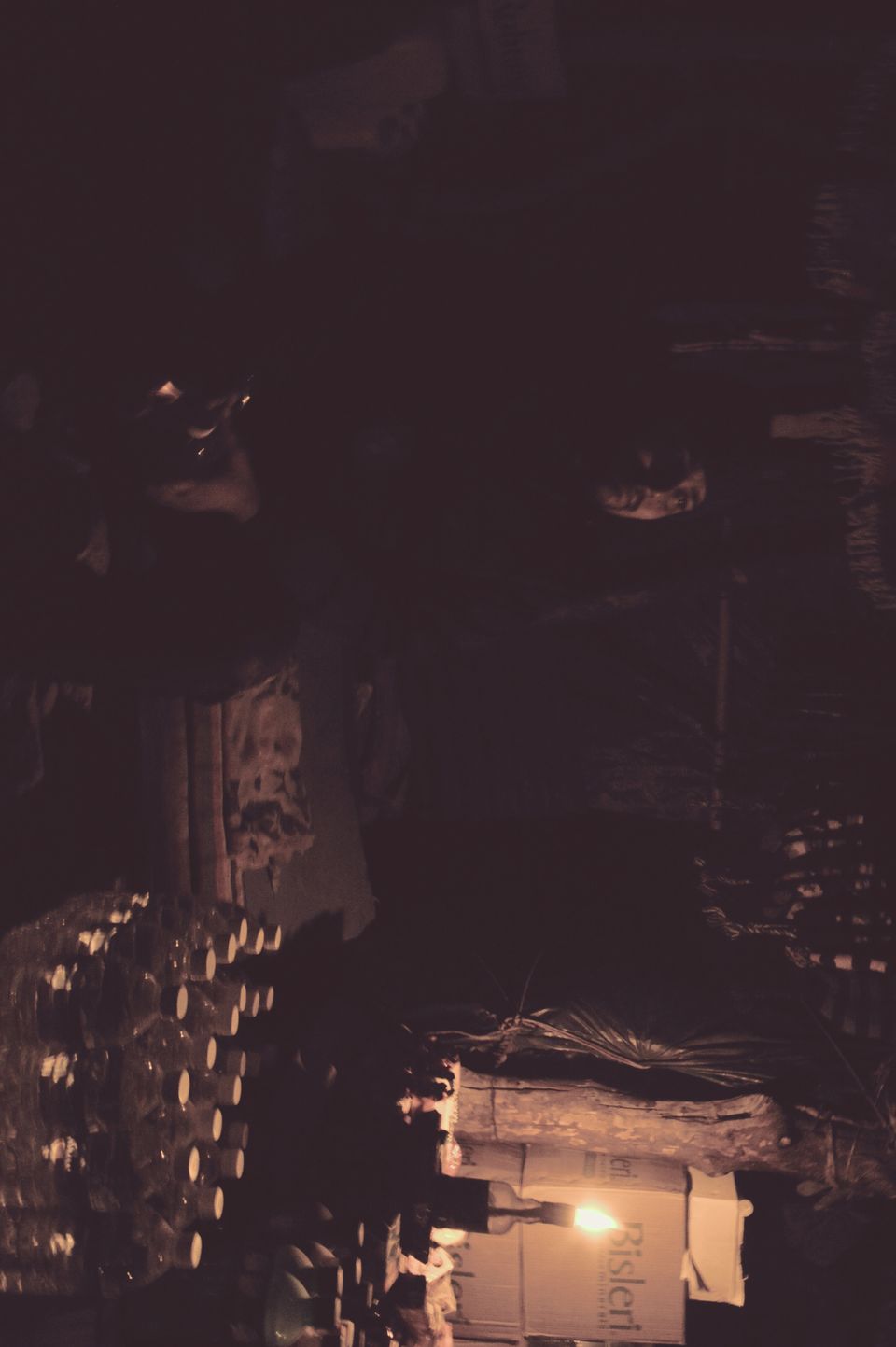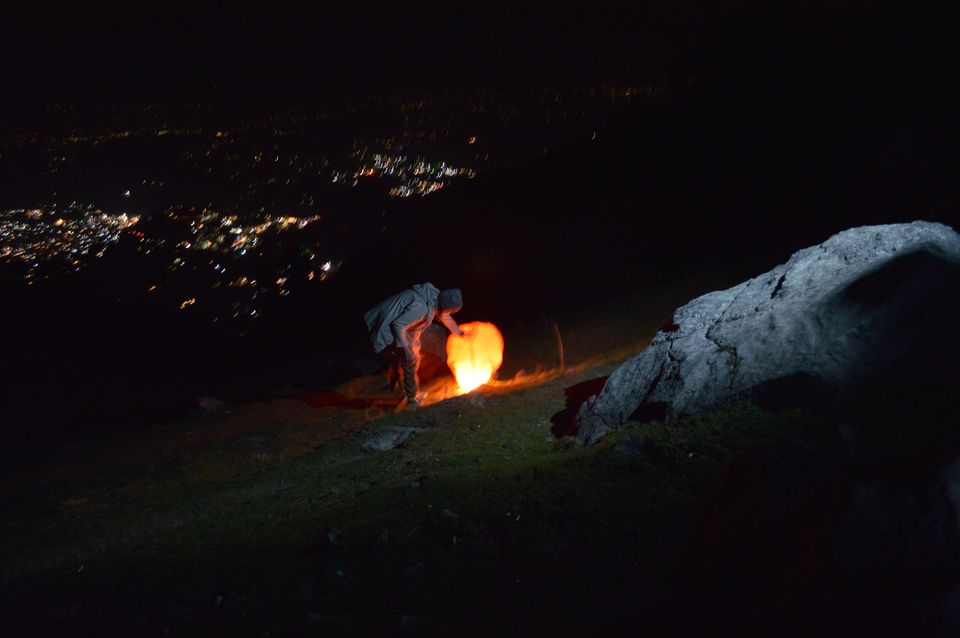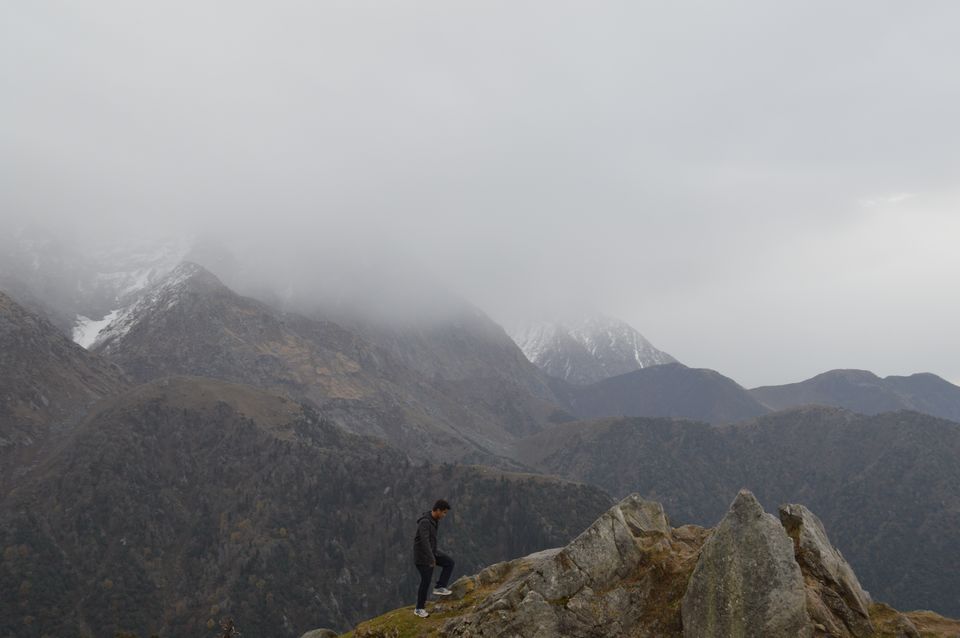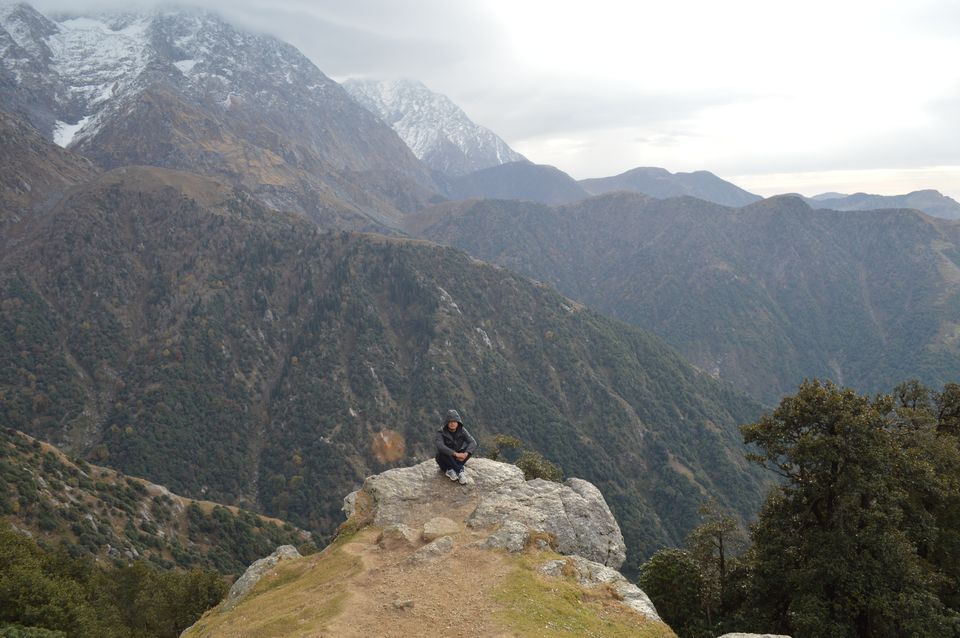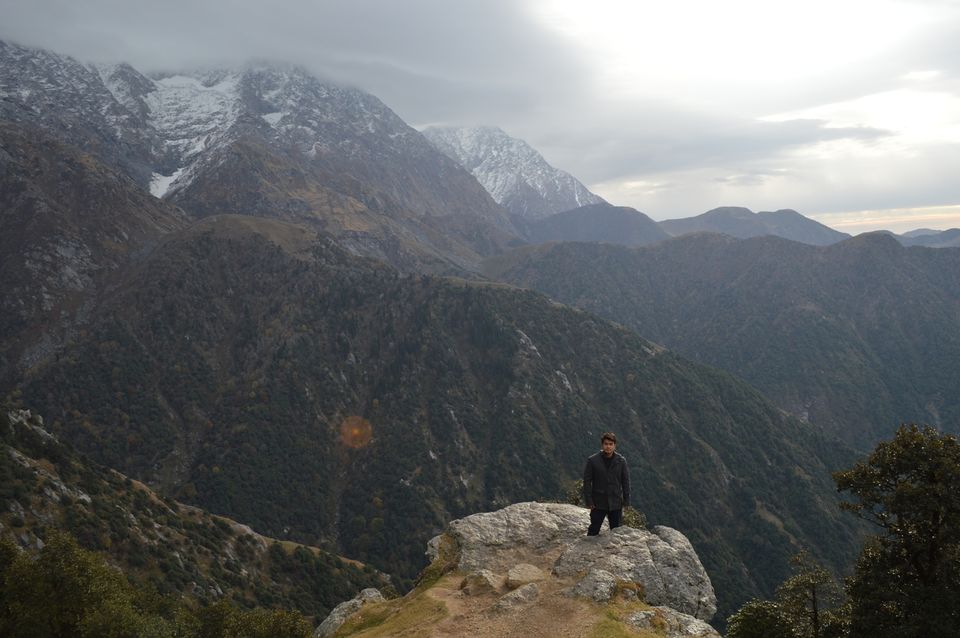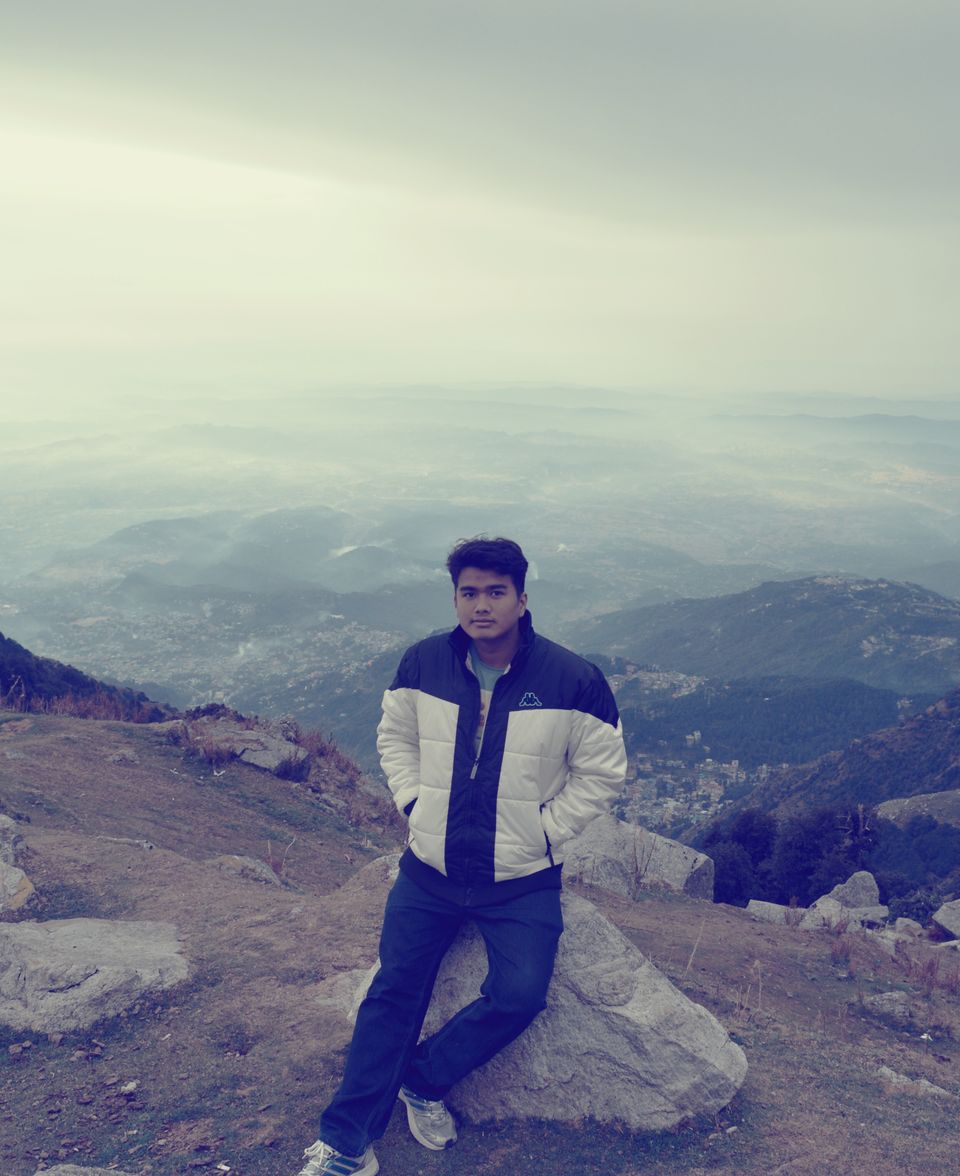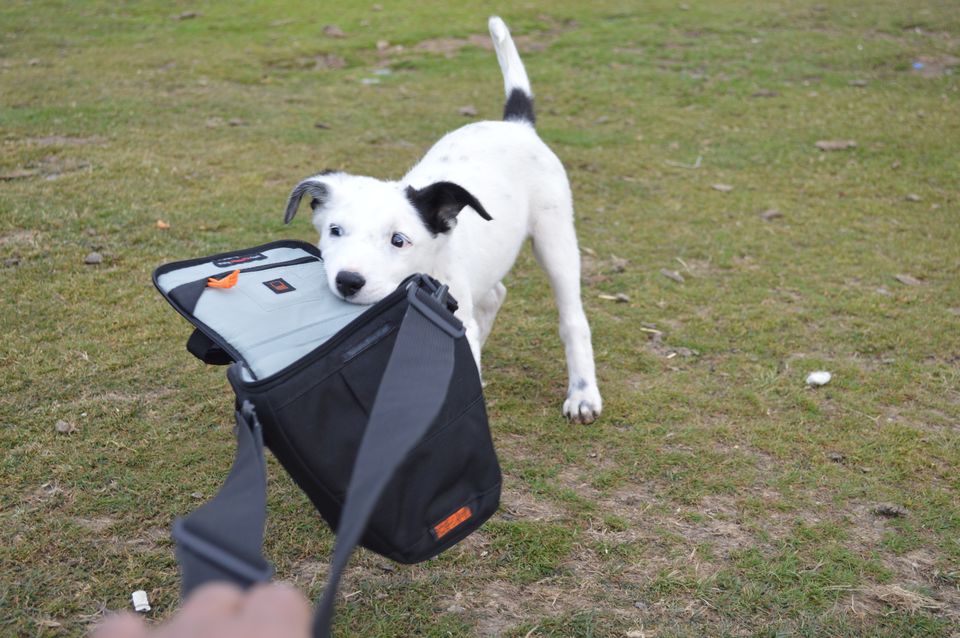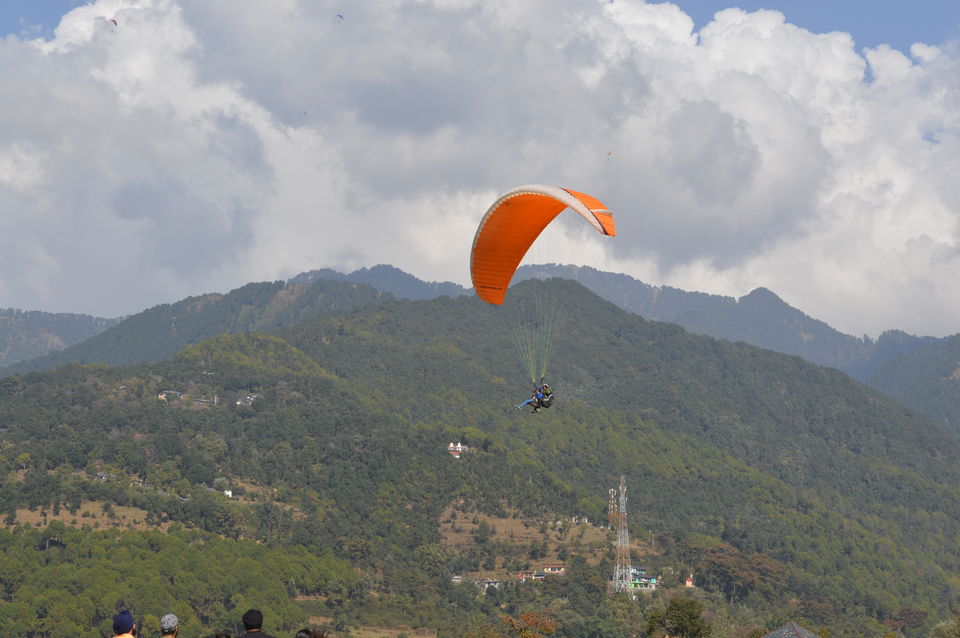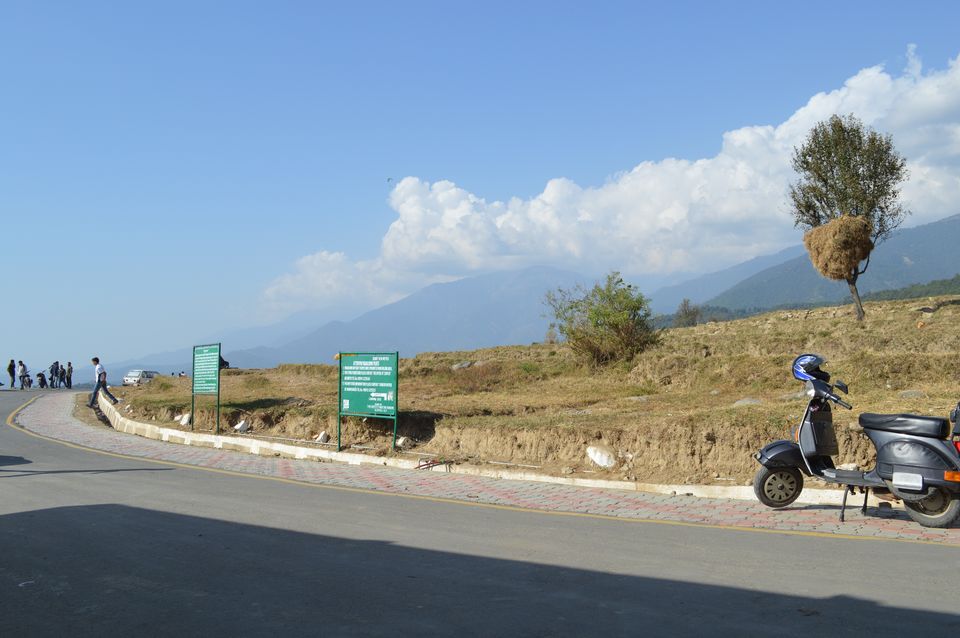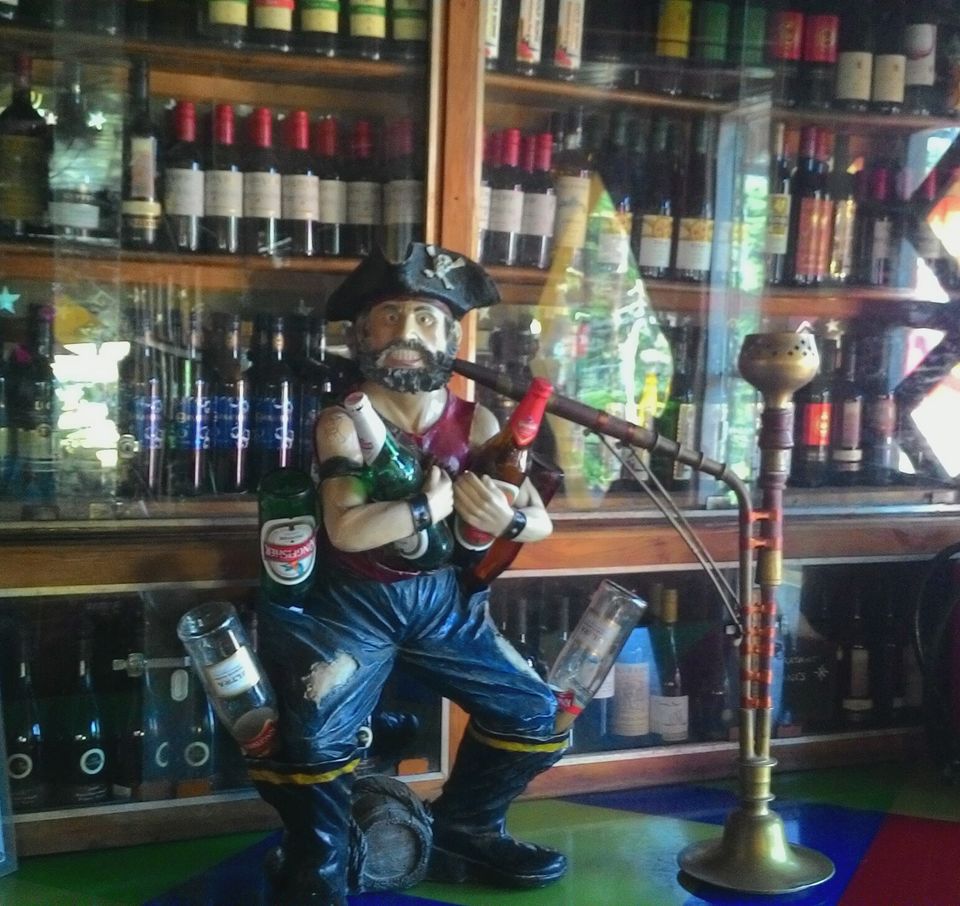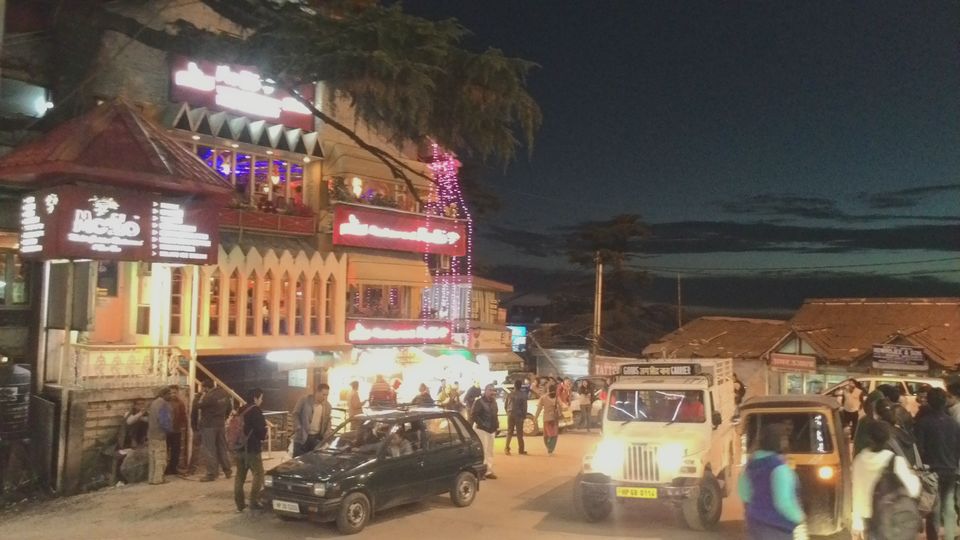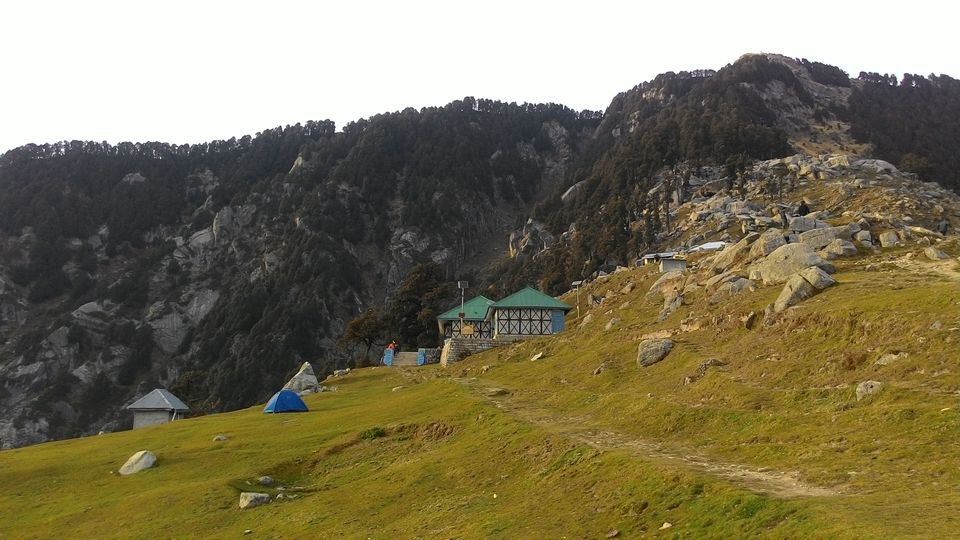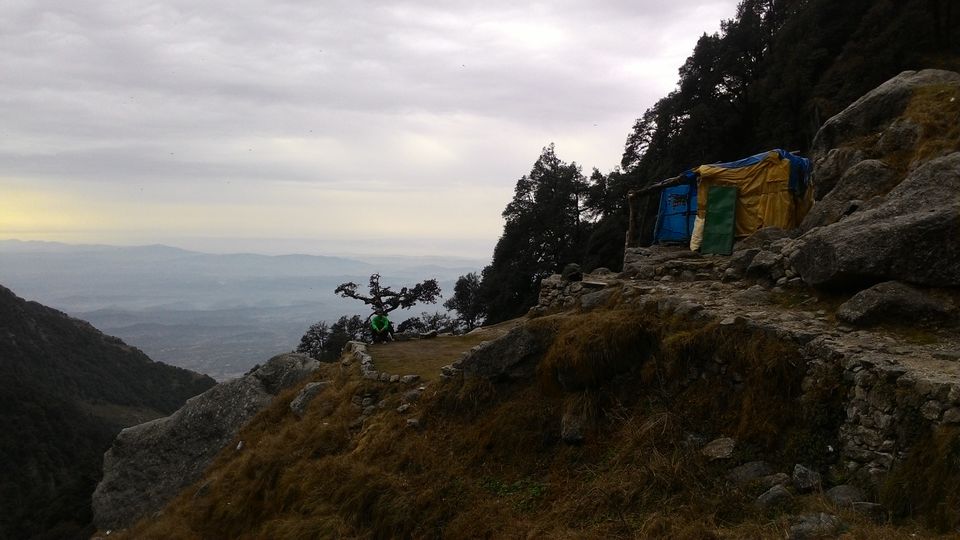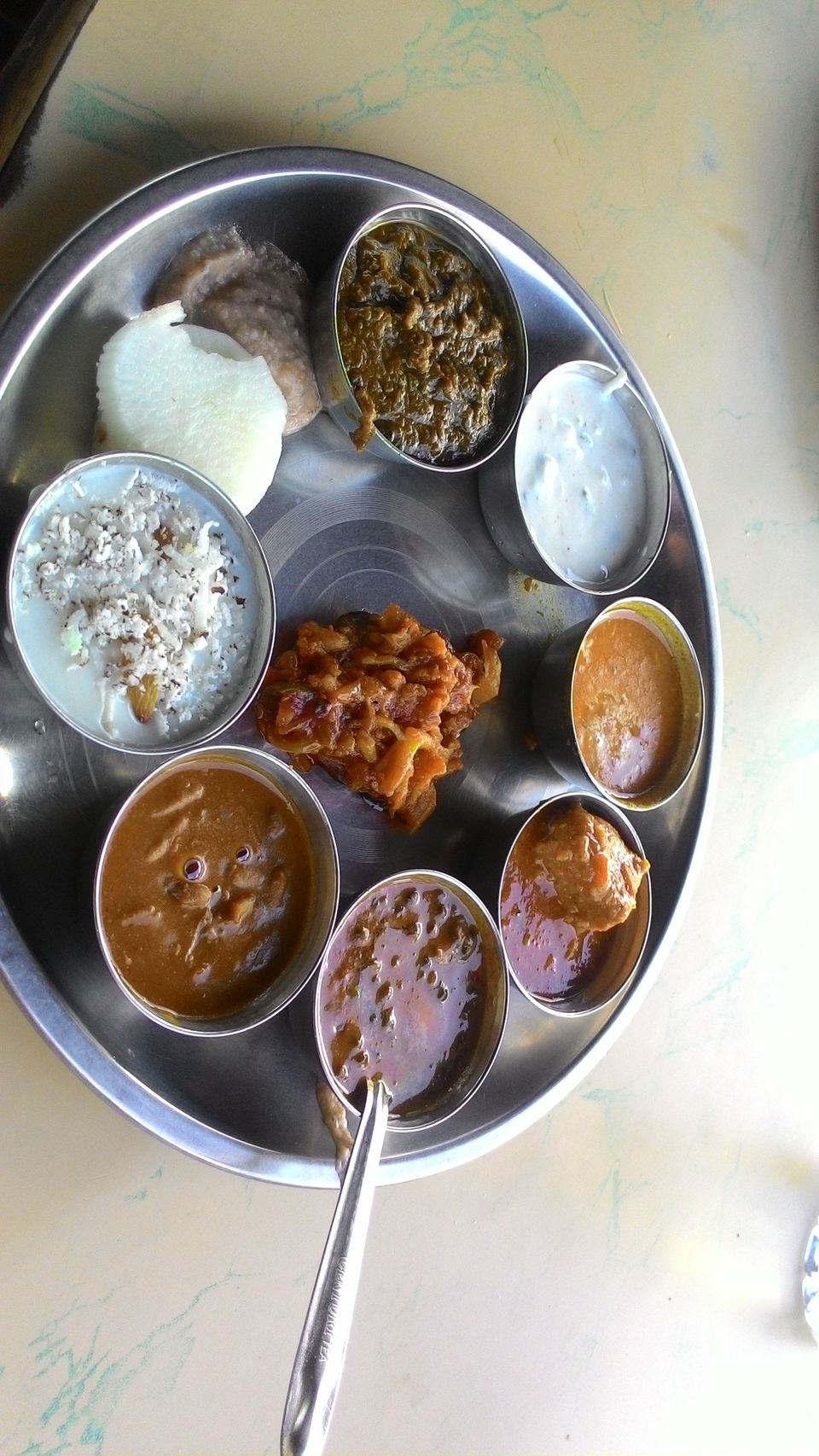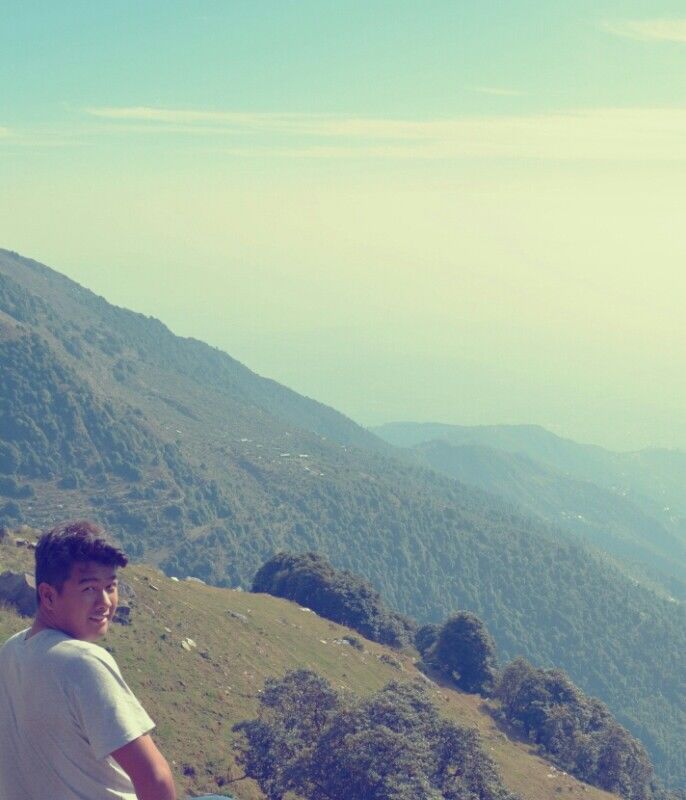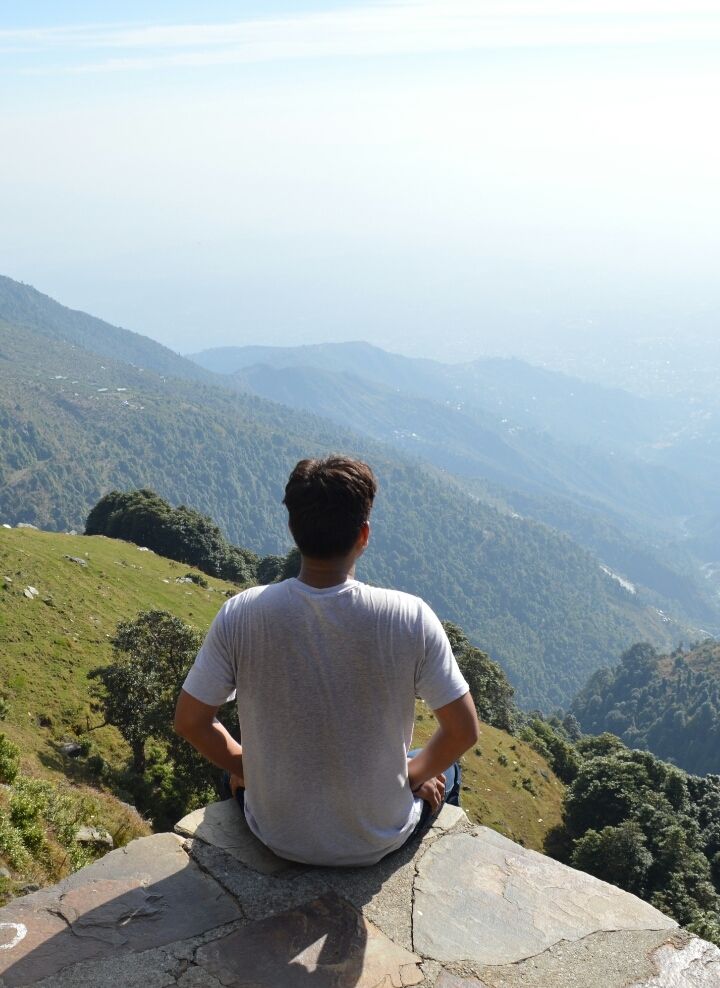 it was last week of September , another warm and sunny day in Vadodara , Gujarat . It never gets too cold out here, not even in winters , so after reading so much about triund , i wanted to go to there in November .
For many of us , its hard to find a friend who is willing to travel with you .
My friend who had his wedding on 27th Nov. 2015 , agreed for the trip during dipawali vacations , that was 10 days prior to wedding .i googled a lot about triund and made the wise decision of booking a room in forest rest house in triund hill . I called up their office in dharamshala , the person asked me a few questions like my name , phone no. etc , and i got my reservation done.First thing that we learned was , don't panic if you are late , the bus usually waits for 20 minutes after the scheduled time of departure . The bus started from majnu ka tila at 8 p.m. and we arrived in Dharamshala at 5.00 in the morning . I dont know why we deboarded the bus in dharamshala , it was still dark . We kept walking uphill on the road , got to see the sunrise .
Then we stopped a taxi and he dropped us to mcleodganj for Rs. 100 .
Near the Mcleodganj main square there was long row of seats , we sat there and had tea. there we saw many tibetan folks selling bread and kids in school uniform playing and waiting for their ride . There was something very peaceful about that morning . I read articles about mcleodganj being commercialised and too crowded . I will say the people who wrote those should see the place in the morning once .
We decided to stay in India House hotel near the main square . tariff was 1600 per day for a deluxe room . things we ate : chicken thukpa , veg thukpa , noodles , japanese food at Lung ta restaurant , dinners at Mcllo Restaurant are the best .japanese food at lungta was not so good , but it is worth visiting once . place was looking nice with the traditional jap dinner table and books in background . drinks : apple wine , plum wine ( always ask a local to buy you the local wine , its cheaper that way )In the night , main square was surrounded by people . they were celebrating dipawali with fireworks . That night not even a single rocket ( firework ) went straight to the sky , it was crazy , funny and scary at the same time . The roof top of Mcllo was surrounded by smoke so we sat in the dining area on 1st floor.Next day we went to Dharamshala office of forest department at 10 a.m. . , took the permit from there and took a taxi to bhagsu temple for Rs. 300 .
The trek started ... LOL .There was a group of trekkers , they had guide and their trekking gears . we had our bags and we were wearing jeans . i asked someone in which direction to go , and we started walking . after 10 minutes of walking there it was .... Diversion . we waited , for people to come and when they did , we asked them which way to go .again we were walking , after half an hour we both were tired . A person was selling snacks and water @ double the price , on the side of the way . we asked him how far is triund , he pointed towards the top of the hills . We did not even bother to ask which hill , the height was enough to fill us with second thoughts . My friend Mr. Ashwani Bedi , started regretting the whole idea . At one moment he used to admire all the natural beauty around him and the next moment he used to curse the whole idea as loudly as he can . To calm him down i asked him to lead and i started walking slowly . In the middle of the trekking , there was another diversion , one way went straight and another in uphill direction . luckily , we found a yellow flag / sticky note left by someone and we started walking uphill . " first time when we trusted a stranger " . that path was too uphill and it had big stones on the way itself , we began to question our decision to follow the direction on the note . after walking to the top and out of that jungle we were happy to know that we were on the right path . " acchaa kiya guide nahi kiya :D " we stopped at magic view for clicking pictures and after few steps there was another food joint where we ate tasty omelettes . the last part of the trek was the hardest , it was tooo uphill . Right before this uphill trek starts there is a small eatery, the owner has a german shepherd , and this dog is so well trained , if you throw his wooden plank down the hill , he will go down and bring it back real fast .
finally we reached the top somehow after 5 hours of trekking , the view of the dhauladhar mountains , man it was worth the trek . i am myself from uttarakhand so it takes more than just green mountains to make me admire the natural beauty , the view from triund was just amazing . while it was getting dark , the way the sky changed its color was also worth noticing . good news for the dog lovers , there were a dozen of dogs there . it was good to see them running and playing .after having a good look at everything before it got dark , we went straight to the forest department rest house , the room just had bed and blankets , nothing else , not even a lamp or a candle . the caretaker of the rest house prepared food for us . the food was limited and he charged 100 bucks for 3 chapatis and thoda sabzi and sabzi se bhi kam rice . i don't really like chapatis so i put those in my pocket for the dogs .the view of dharamshala was nice , all those lights down there and not even a solar light lamp up here . The trek made us feel how the little things in our life are a kinda luxury only . To my surprise , the night was not starry at all . it could have been far more awesome with the stars up there . before sleeping , My friend told me he is not going to continue the trek to snow line in the morning , i told him to wait at resthouse as i was determined to go ... in the morning , it started raining , i knew the way to snow line will be slippery so i decided not to go ... there are a couple of shops there , they offer maggi , tea , snacks . We sat there in the morning , overheard few people talking about the dogs entering their tents in the night.we walked our way down , reached bhagsu temple in 3 hours , took a taxi to mcleod , during the conversation , the taxi driver told us about paragliding in bir billing . after coming back in the network area , my friends' friends' messages flooded my phone , his family was worried all this time .few people said that from a certain place on the hill , you get network on your phone , but i tried enough and found no such place .after coming back to hotel , i googled about bir billing ( paragliding world cup , best in asia , 2nd best in world for paragliding take off )next morning at 8 a.m. , booked taxi for Rs. 1500 , to bir billing and back to dharamshala .taxi wala got us a deal at 2000 per person for paragliding , but without video recording (gopro) . we said OKAY :Dwhile we were heading to the hill top where the take off location was , i was wondering how can 1 know if the person is good enough at paragliding . we were really excited and scared too . but still i was full with ideas , i told my friend to keep phone in side pocket and when you are up in the air take it out to record video .friend jumped first . now , it was my turn .The kid told me to run as fast as i could , and the parachute needs to be over our head not ahead of us , i said " aage hua toh ? " he said " bhaago "trust me , it is really hard to run at that time , its like you are pulling a small car , depending upon the wind .we jumped , and in 5 minutes we were far above the take off site , i did not knew that we can go up with a parachute :D i took out my phone recorded the view. after a while i felt like i was about to puke , so we started to come down to landing site .ADVICE : IF YOU HAVE MOTION SICKNESS , TAKE MED , 2 HOURS BEFORE YOU TAKE OFF.ON OUR WAY BACK TO DHARAMSHALA , WE HAD LUNCH AT A DHAABA NEAR THE HIGHWAY , OUR BEST MEAL IN HIMACHAL WITH THE VIEW OF BIR BILLING MOUNTAIN .
THEN DHARAMSHALA - DELHI .