Over a fortnight in the month of March, I traveled to some of the best wildlife parks of India. Wandering across Gujarat for a week, I explored the salt deserts of little Rann of Kutch, sighted Asiatic lions for the first time in Sasan Gir and was completely charmed by the black bucks. Although a last minute addition the black buck national park in Velavadar, I must say was the highlight.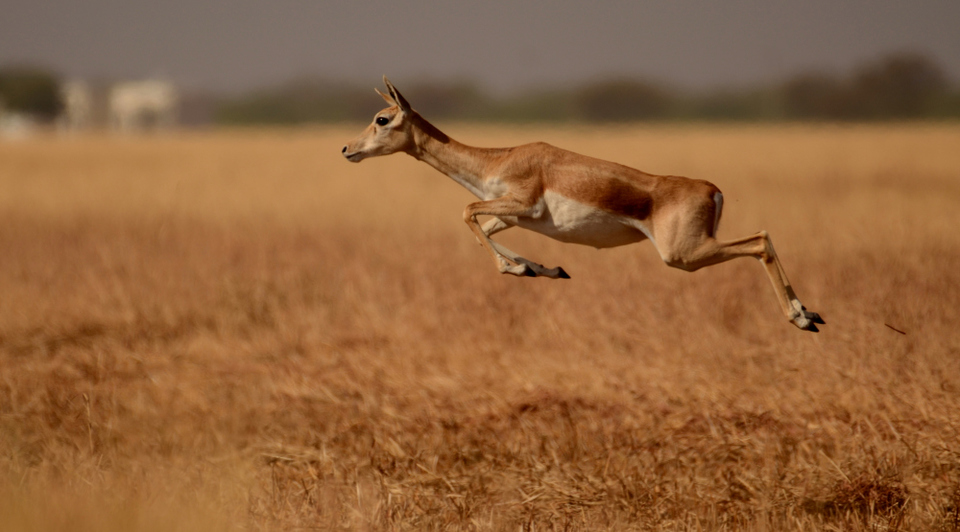 Black buck national park, a flat grassland spread across 35 sq km, is an open canopy like the Savannah and its golden grass dotted with herds of Black bucks is a visual treat. While the female black buck is brown in color , much like a deer the male is dark brown to black (color grows darker as the male ages) with horns that appear like a corkscrew. Black bucks, also called the Indian antelopes are present in other parts of India as well.
Bus journey from Junagad to Bhavnagar was tiring as the March sun was fuming through the day. Surprisingly, in spite of the hot summers, finding an air conditioned bus was impossible. City of Bhavnagar where I stayed for the night in a heritage home, is about 45 kms from Velavadar and has many options for accommodation while Velavadar itself has a limited few - The Black buck resort right beside the national park offers luxury accommodation and a guest house run by forest department also close to the park with basic facilities.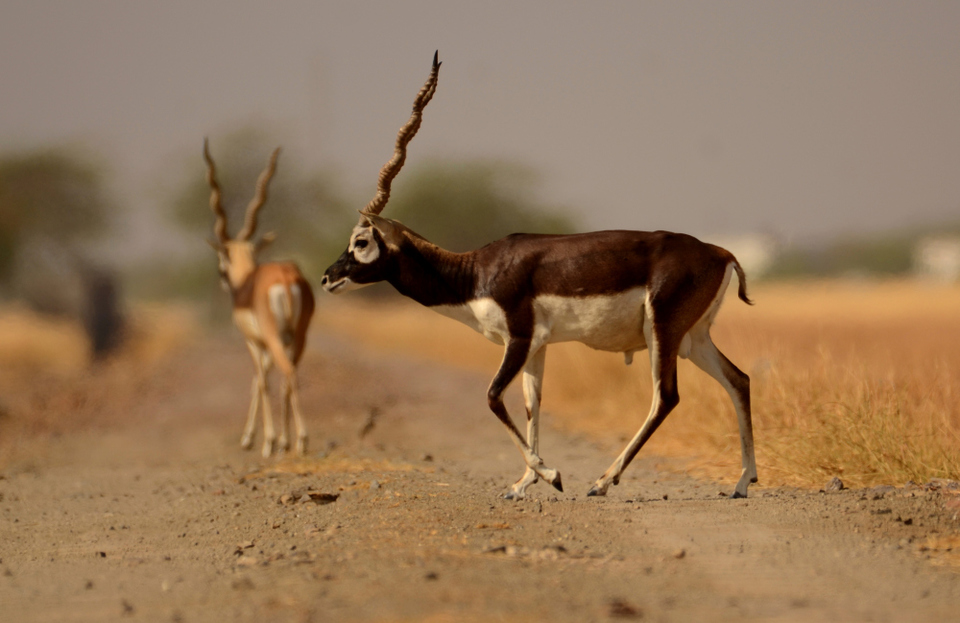 As we drove towards the park area early next morning we were greeted by a herd of black bucks crossing the road. Sun had already risen, grassland shone reflecting golden light from the morning sun and herds of black bucks appeared strewn across the park.Few times a day, particularly morning and evening, herds of black bucks moves from one part of the grassland to other. It is the best time to watch and photograph the antelopes jump high in the air as they sprint across. Being a flat land sunset and sunrise are best seen here providing an incredible opportunity for photography which we unfortunately missed having entered the park after sunrise and in summers sun sets later than 6 pm when the park is closed.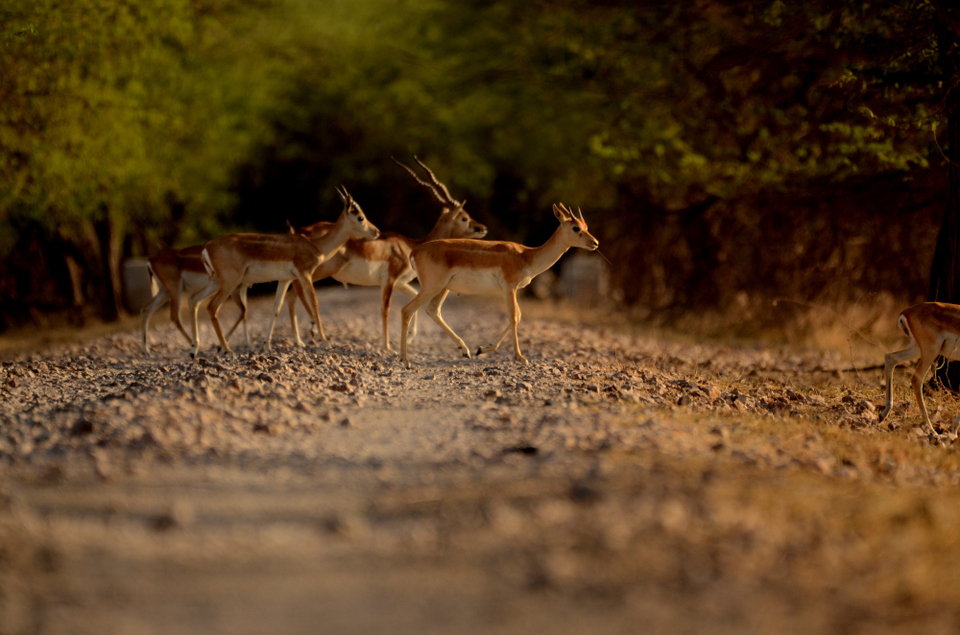 It was amusing to see a local boy of class 7 from Velavadar village as a forest guide accompany us on the safari. As we took a ride through the village during noon I was glad to see a new school coming up so children like him can continue their education.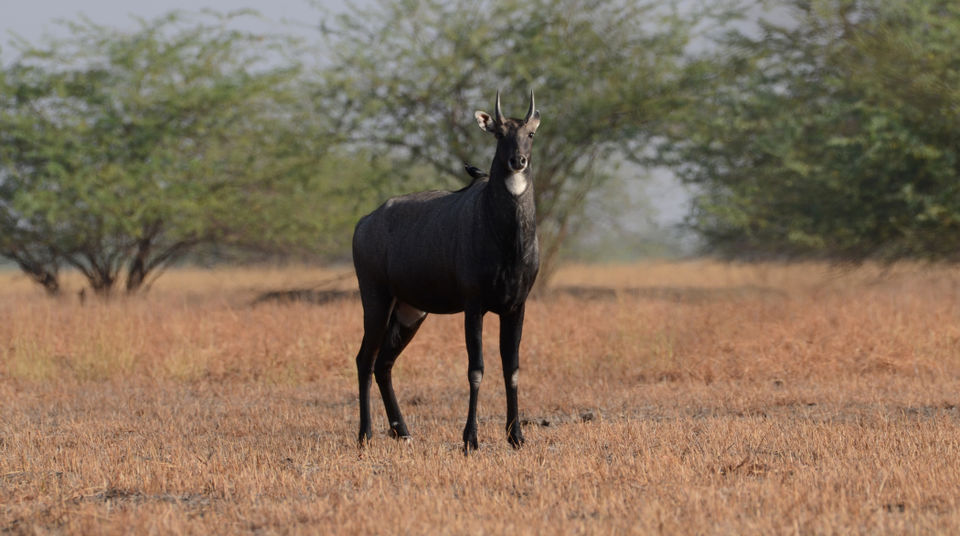 Nilgai also called blue bulls as well inhabit the grassland. Only predators here being wolves and hyenas although I did see some stray dogs feasting on a blue bull carcass. Park is also home to many species of birds and the Harrier found here is one of the largest in the world.
Travel tips :
Bhavnagar, about 45 kms from the national park is a better alternative to staying in the national park itself that has limited options
Park does not provide gypsy facility for safari. Self driven private vehicles (own or hired) are allowed.
There are buses from Ahmedabad and Sasan Gir as well , although hiring a cab would be more comfortable and can be used to tour inside the park.