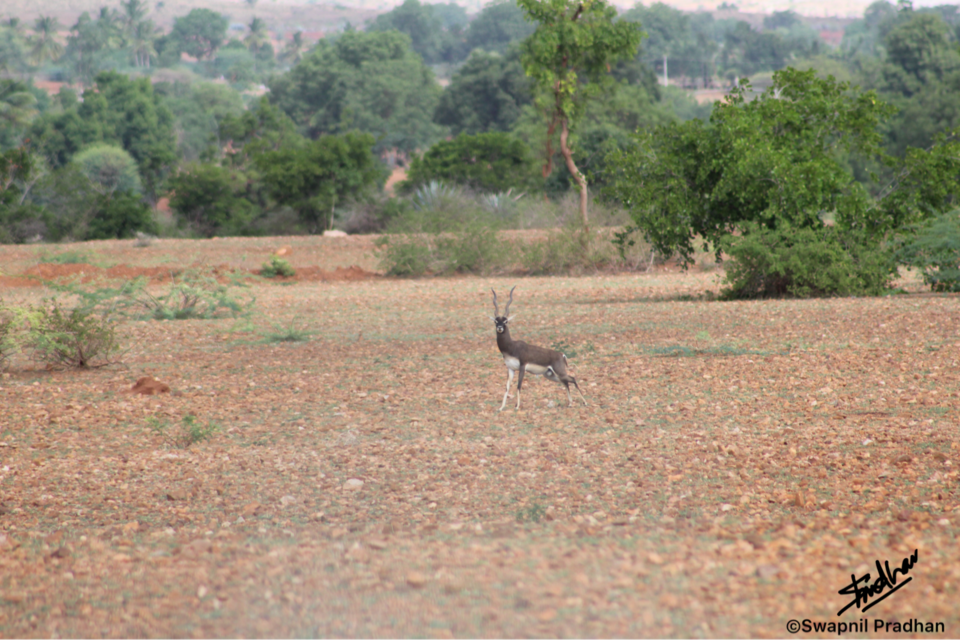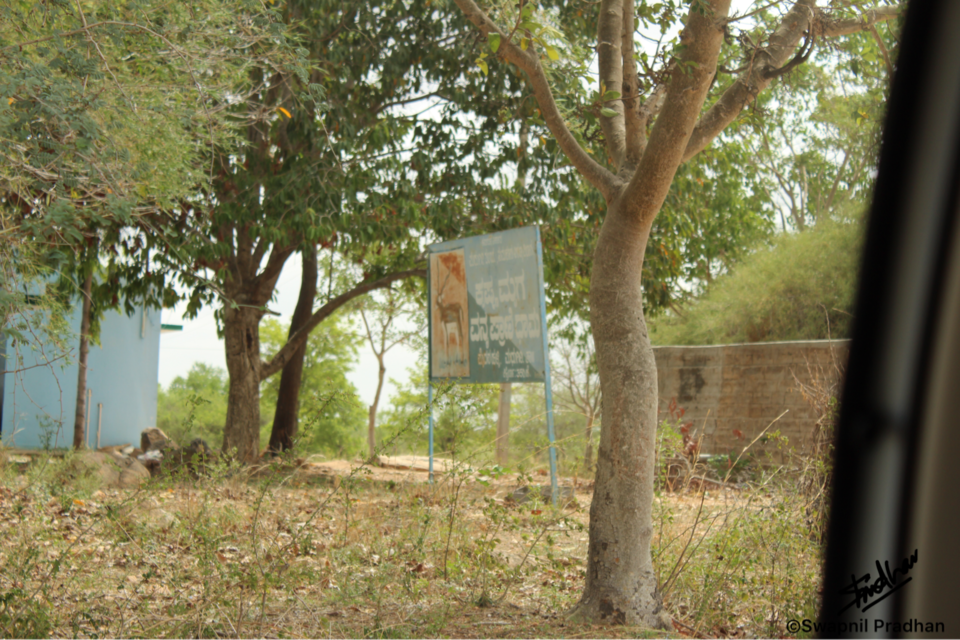 One of the most offbeat experience!! Yes, it's true...experience the wild animals in their natural habitat. If you are true nature lover, than this place is for you. And of course! Wildlife photographers will love this place.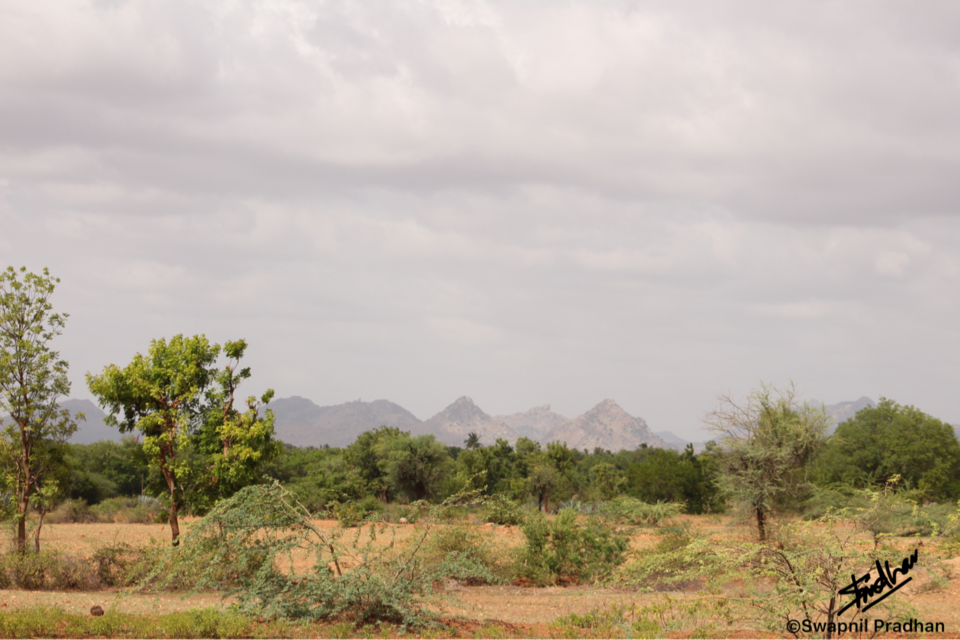 Jayamangali Blackbuck Reserve, situated at 115 km from Bangalore. The deserted forest next to Jayamngali river, is a home of the majestic Blackbuck. Very lesser known place, I guess it should be remains like that.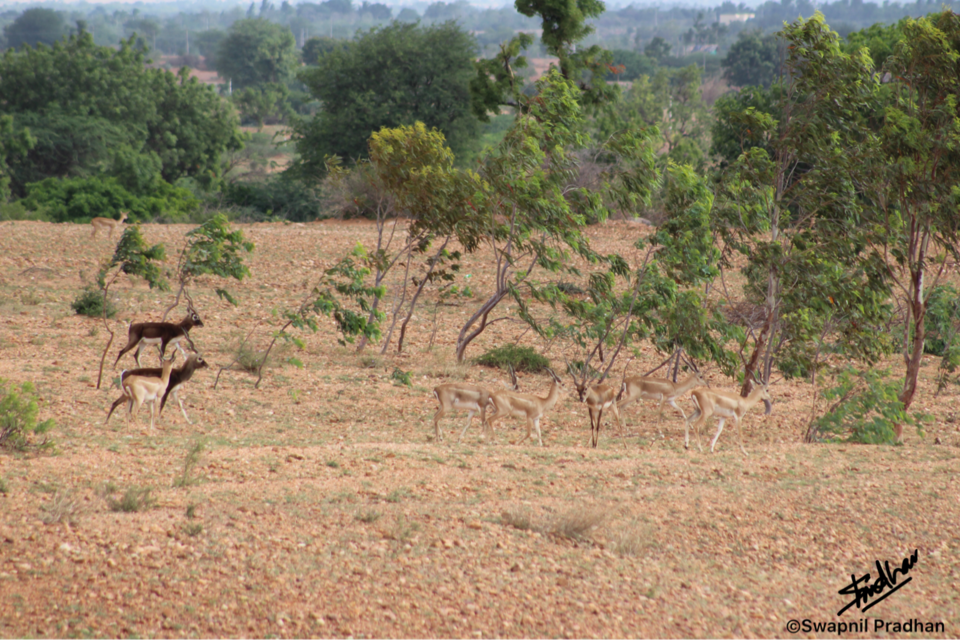 To reach this place, take road to Bangalore to Kodigenahali (the nearby village). And don't trust google once you reach this village, use old way of searching place... ask local villagers about way to forest, they will guide you. Perhaps, still want to chase road on Google, than best of luck with that! as it drives right into river!!! Carry life jackets...!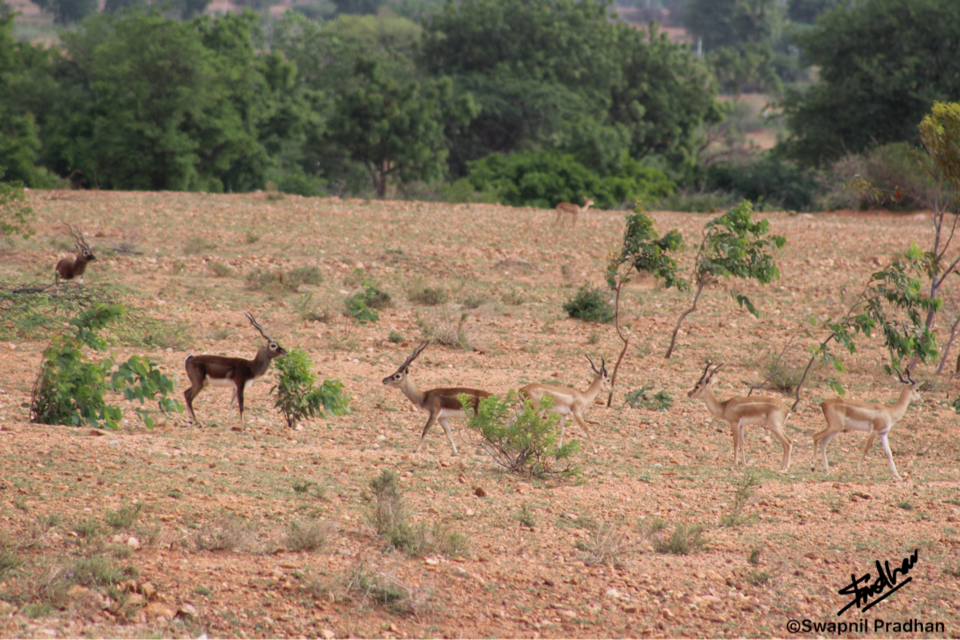 So, we started our journey in early morning around 5.30 AM. So, we can reach there roughly around 8.00 AM. It takes 3 hours to reach there as roads are bad. Your chances of spotting Blackbuck herd is more if you are there in morning or in evening. But, you don't want to get lost in Jungle in dark after sunset as you may see hardly any villagers passing by, so better to visit during day time. Along the way, you will not find any restaurants. So, best to carry lot of water & food with you.
Once, you are there, you'll see a forest entry door...from here it is a single dirt road in forest. Keep looking around you, you may find the herd. And carry a DSLR with you with large optical lens. Blackbucks are very alert animals, so if they see you before you do, than they will start running from you.. and trust me you don't wanna chase them. So, if you see them...go very quietly towards them using bushes as obstacles and if you see all looking at you...stand still or crouch on ground. They will loose interest in you if you don't move. I was lucky! as I found one raised landscape ahead of me and I used that it as cover. See, below how I crouched on ground to take shot..!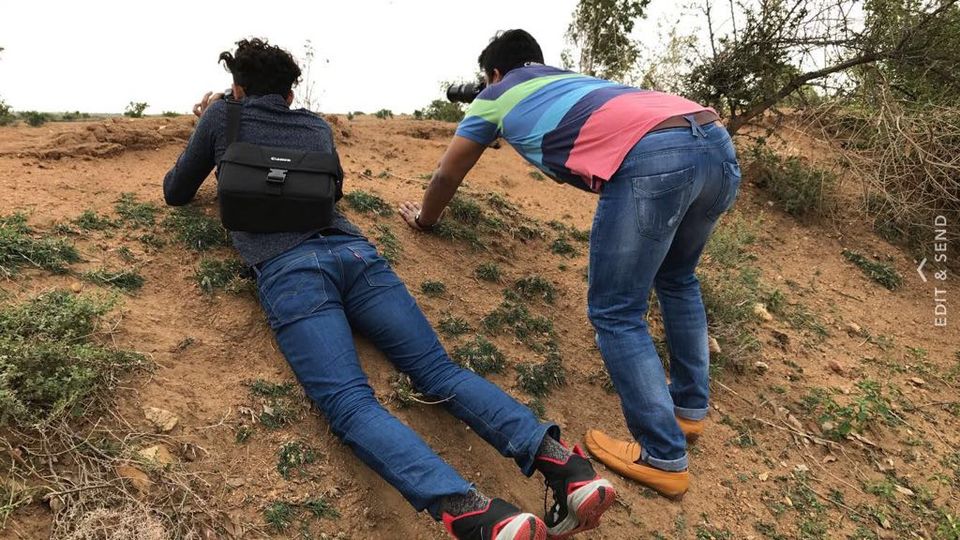 It is a nice shot where I got the chance to capture a herd. The few minutes later they saw us coming and disappeared in deep Jungle.
That's the suspicious look, right towards us....my friend got the chance to capture the two anxious males looking right in to lens!!!!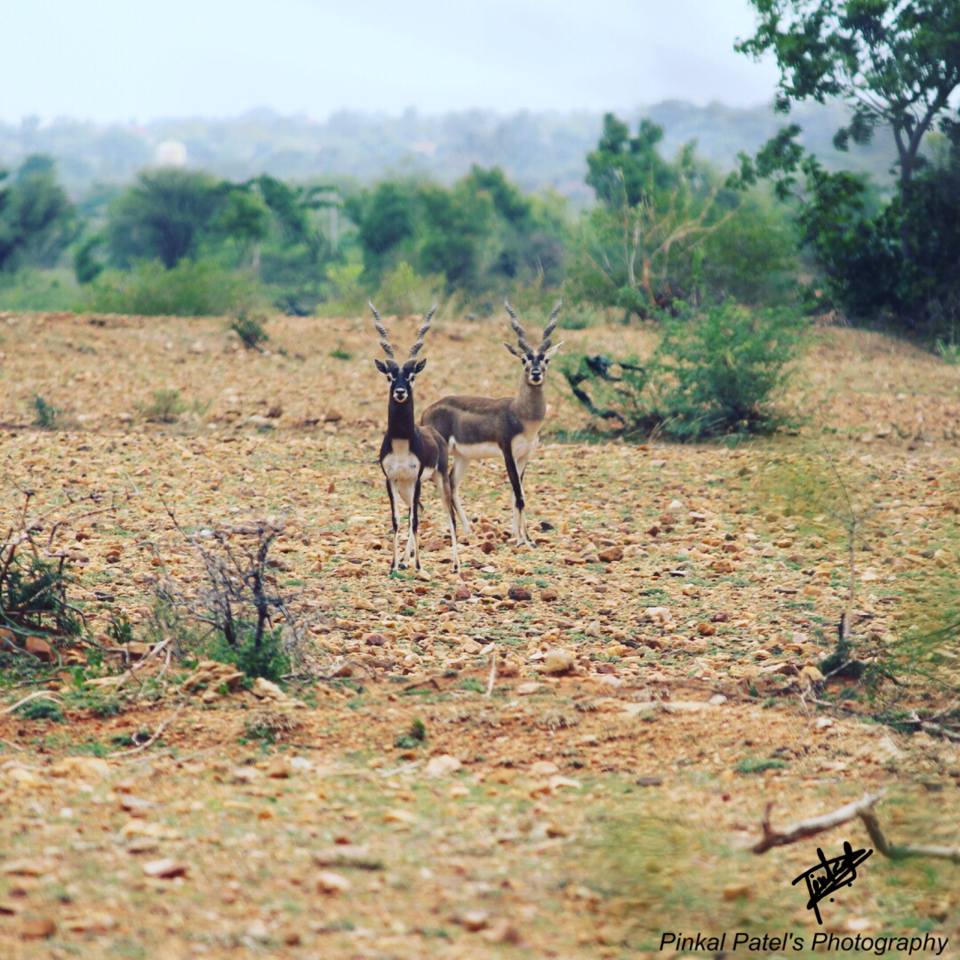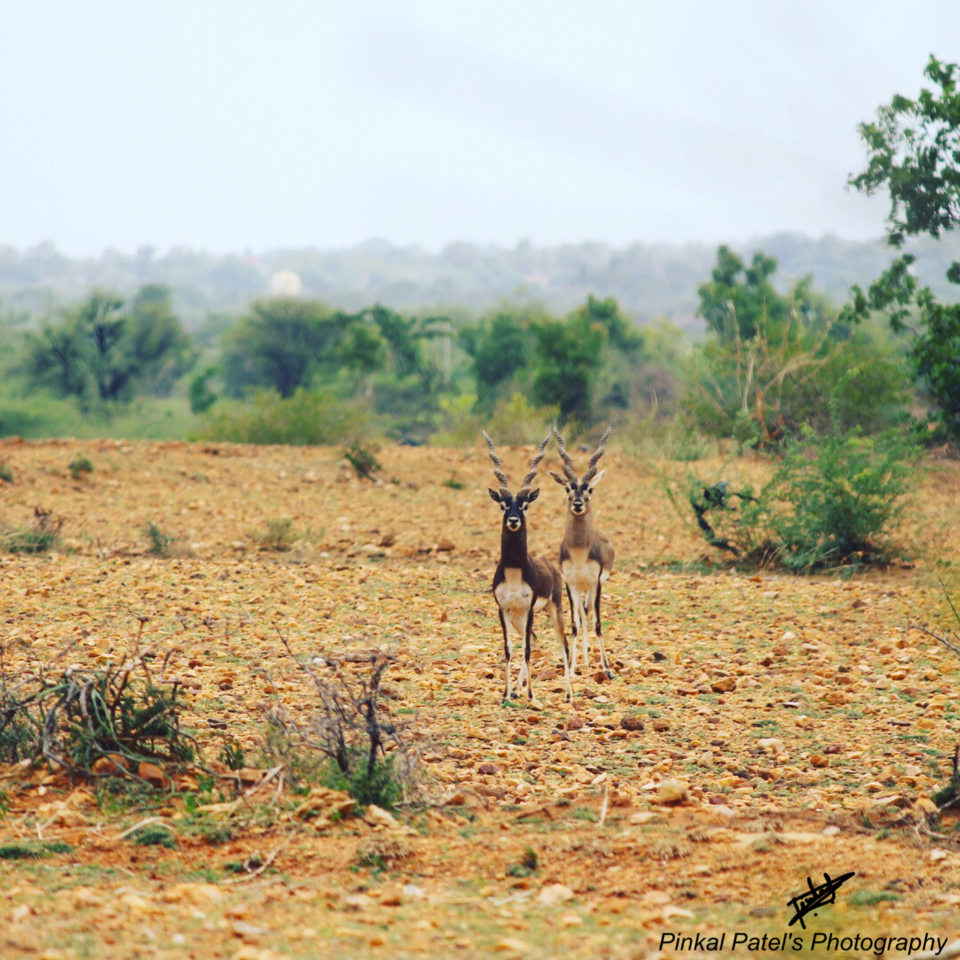 I am sure that, you will love this place if you are true wildlife lover.
So, that's it folks!!! I hope you liked my story, please give comments, suggestion if you have any, and be sure to like it. Thanks!!