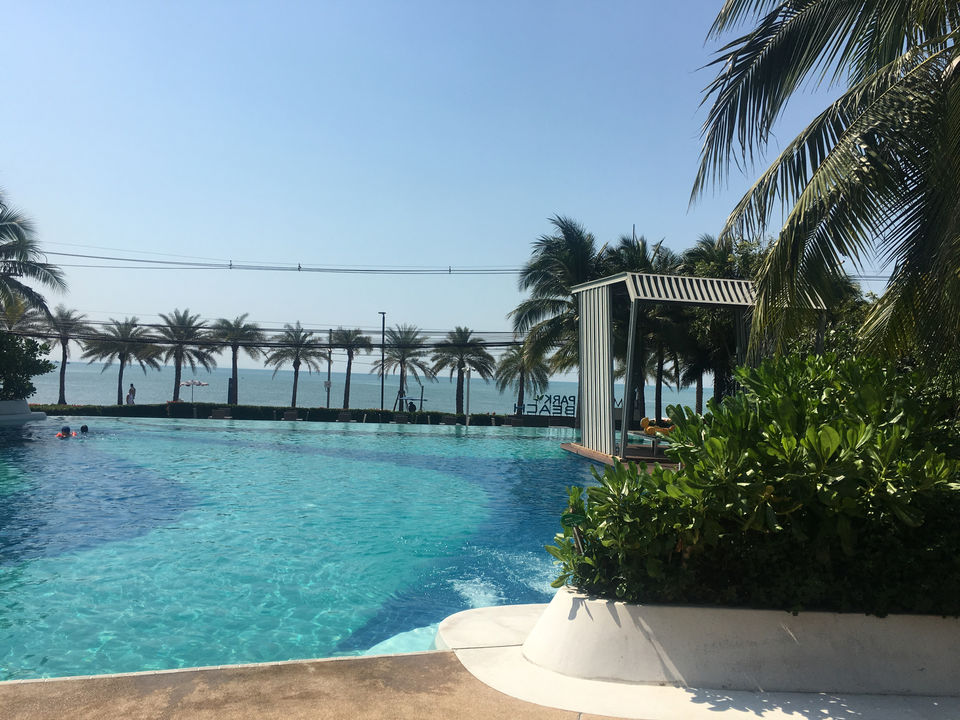 We were a group of 6 ladies on a bachelorette trip. We reached DMK airport at 5AM and it took us about 2 hours for the visa on arrival process. We had our breakfast at the airport and rented a cab to Pattaya for 3000Baht, about 2.5 hrs drive from DMK airport. We had booked an apartment along jomtien beach on airbnb which was damn beautiful!
We checked in at around 1 pm and then decided to explore the beach. We took a stroll along the beach and the first thing we did was shop beach wares which were damn cheap and worth every penny. So here's something to note, do not carry too many clothes with you because you get the best ones in Bangkok for much cheaper price, so do make sure that you have space to carry stuffs that you shop there ????.
After a bit of shopping we sipped on some beer, we bought fresh fruits and ate our hearts out for lunch then went back to the apartment and took a small nap.
We had a private bachelorette party at the lounge in apartment , we had bought duty free champagne and some alcohol at the airport. At around 9.30 PM we left to walking street, Pattaya, a happening place for all the party people! The accessibility to all the places in Pattaya is too good. you can travel by two-line buses for 20 baht person to any place in Pattaya and that works out to be dirt cheap.
Walking street is an amazing night street which is open through out the night, you find a lot of happening pubs, clubs, bars , eateries, shopping stalls, street food and what not! We all girls sticked together all the time and found it to be safe. This place is filled with so much fun and zeal! We got back to the apartment at around 330 AM.
The weather in Pattaya during our stay was very pleasant and temperature during early mornings and late nights would drop to something as low as 18 degrees Celsius.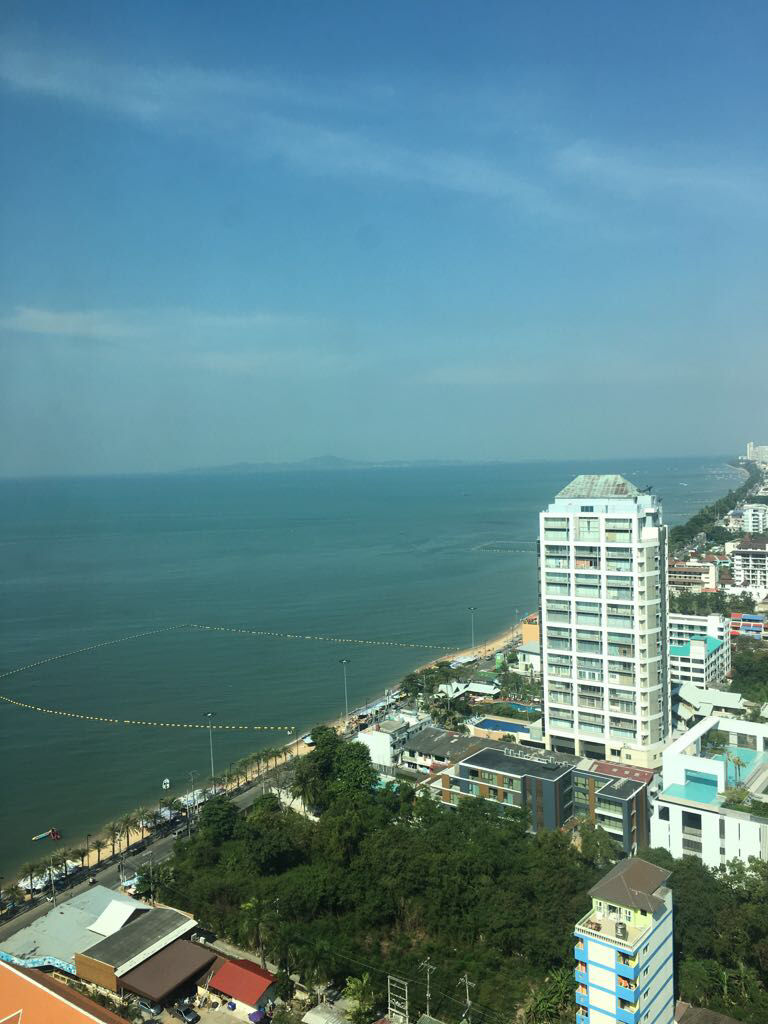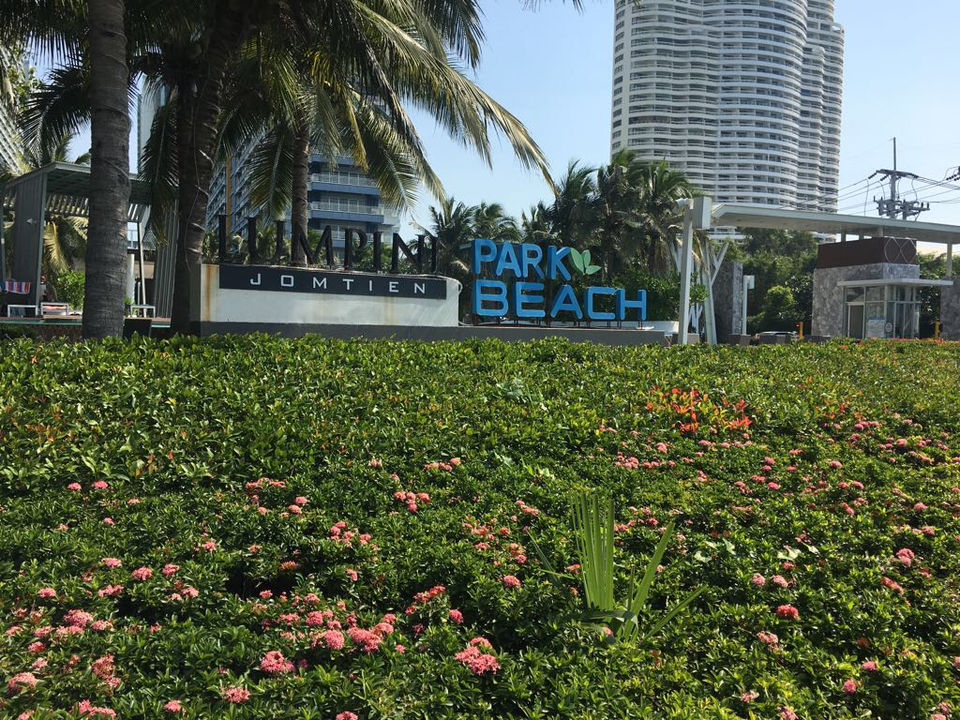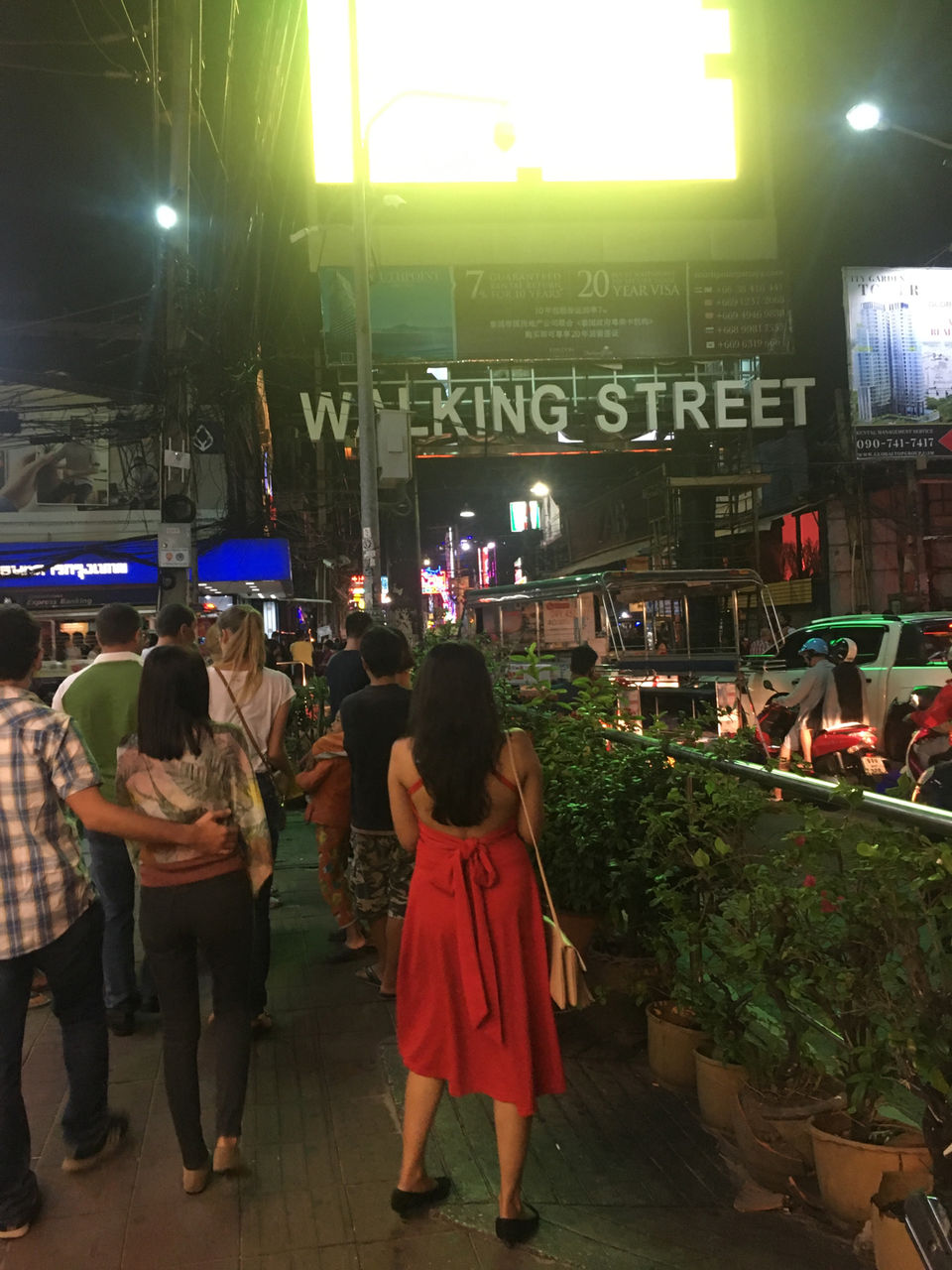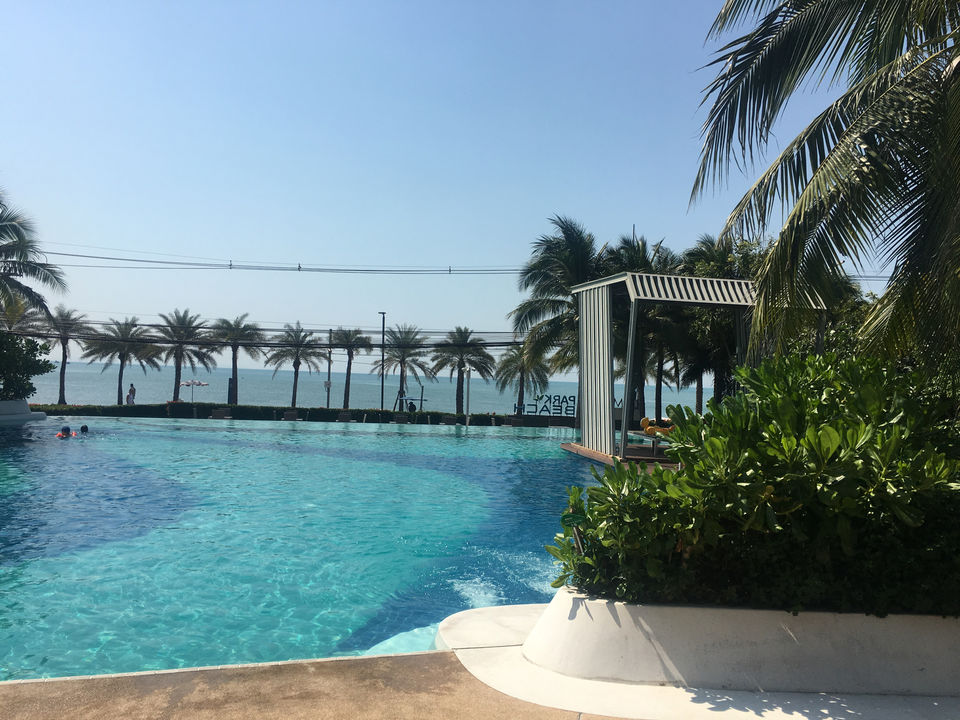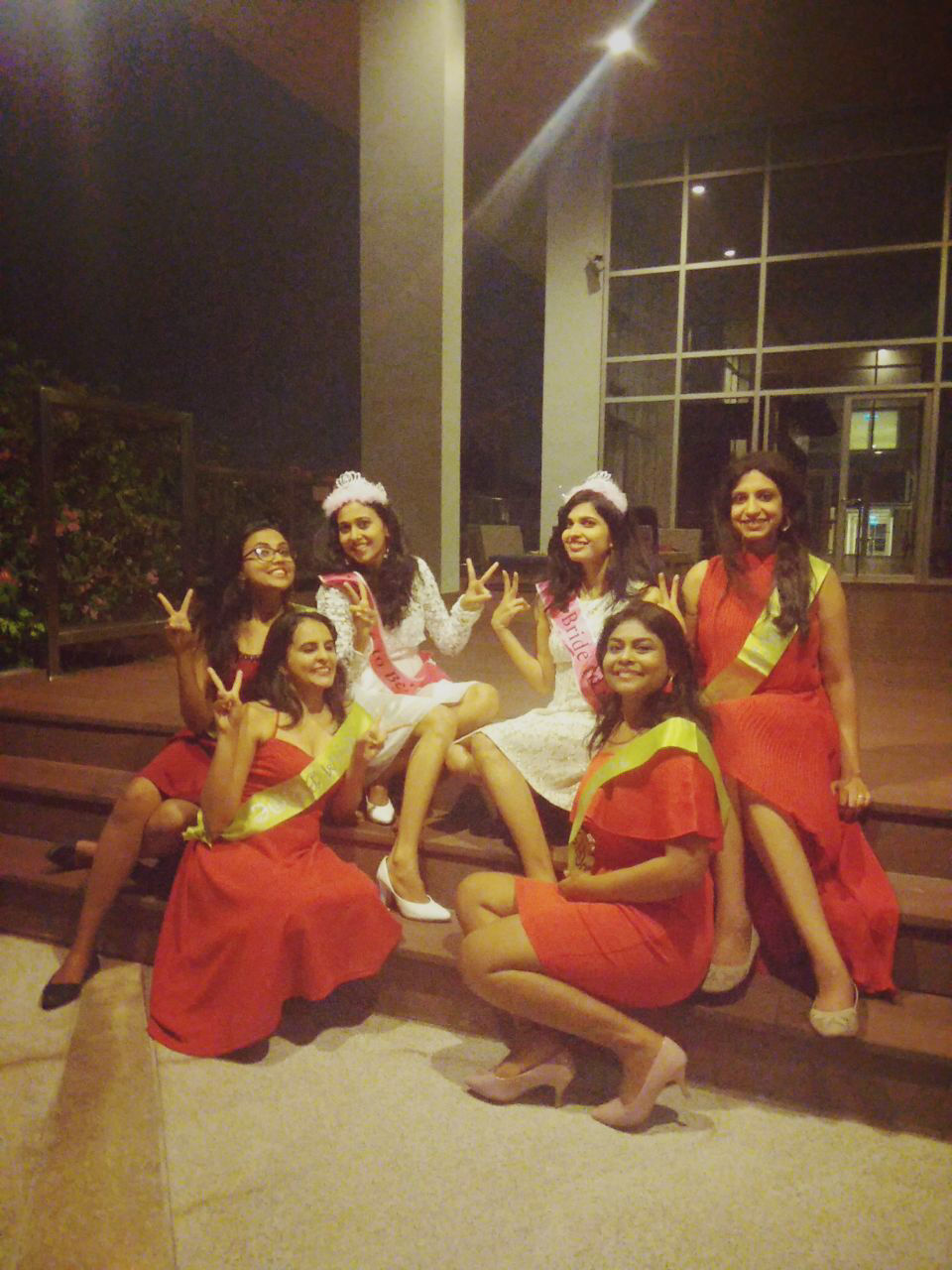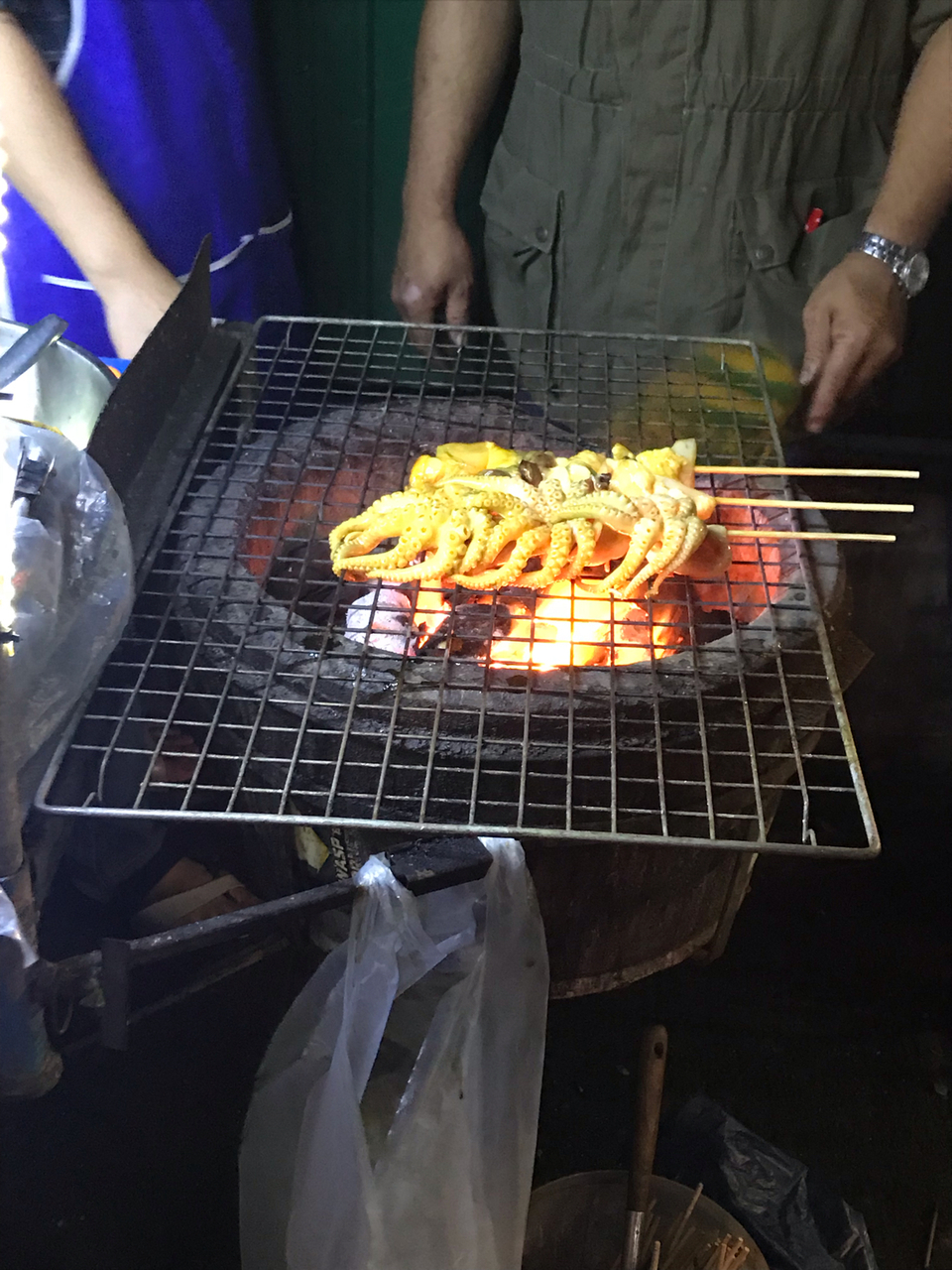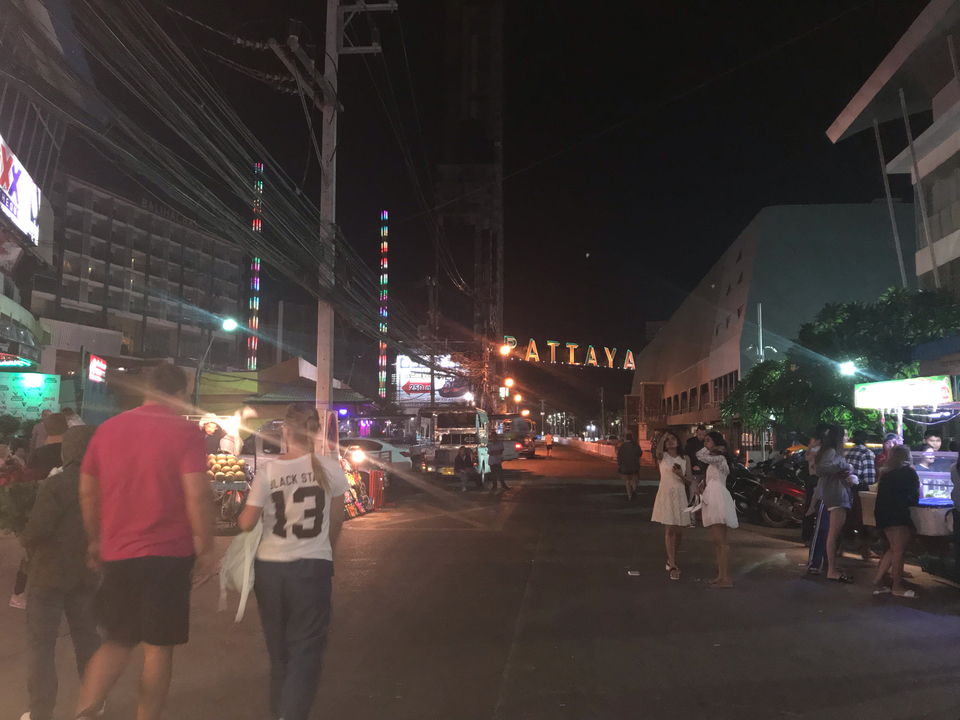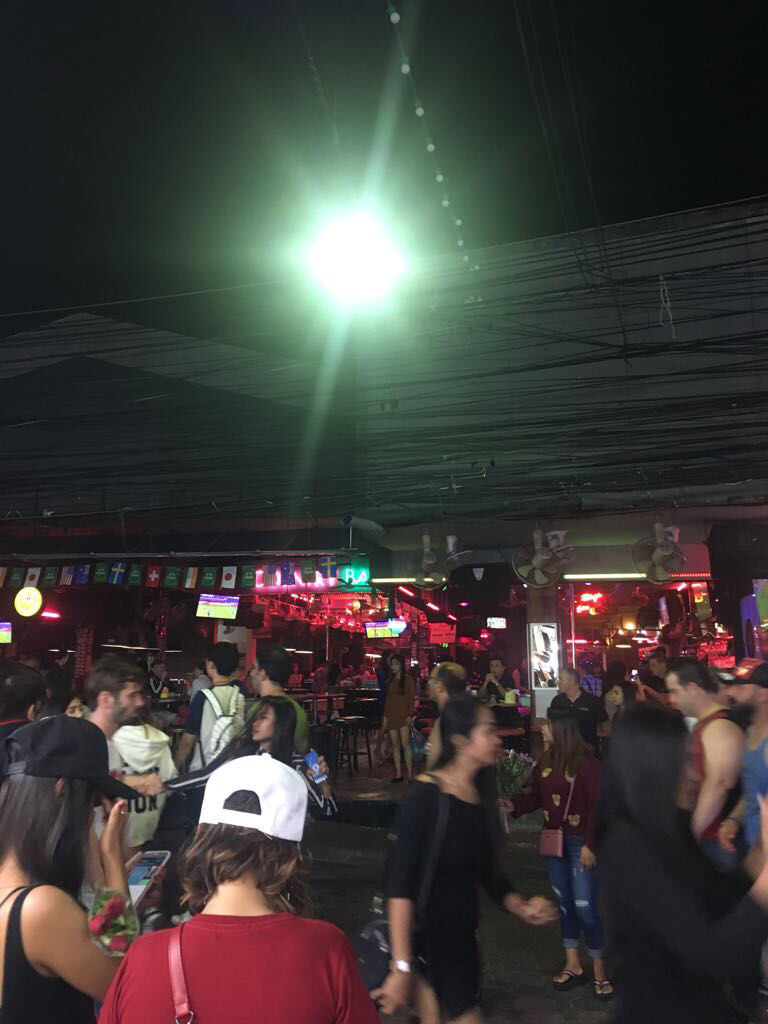 On day 2 we decided to visit coral island. So we left our apartment at around 10 AM and took a ferry to coral island. We ended up spending almost the whole day there. So after a short ferry ride, you would reach the island and there a lot of Bach sports like parasailing, banana boat ride and much more.
For me, it did not seem like It was worth the visit, because it was too crowded and it was more like the beaches in Goa. We did parasailing and it was just not worth the price we paid. We could have skipped this and perhaps visited the other places in Pattaya, like the Ripley's believe it or not or the floating market or other places, I would not recommend this unless you have loads of bucks and time to spend.
There was a big restaurant, so we had cocktails and some lovely seafood there and left at around 5pm.
Later that night we took a dip in our apartment pool and then visited jomtien night market, which is also a great place to shop and savour some Thai cuisine!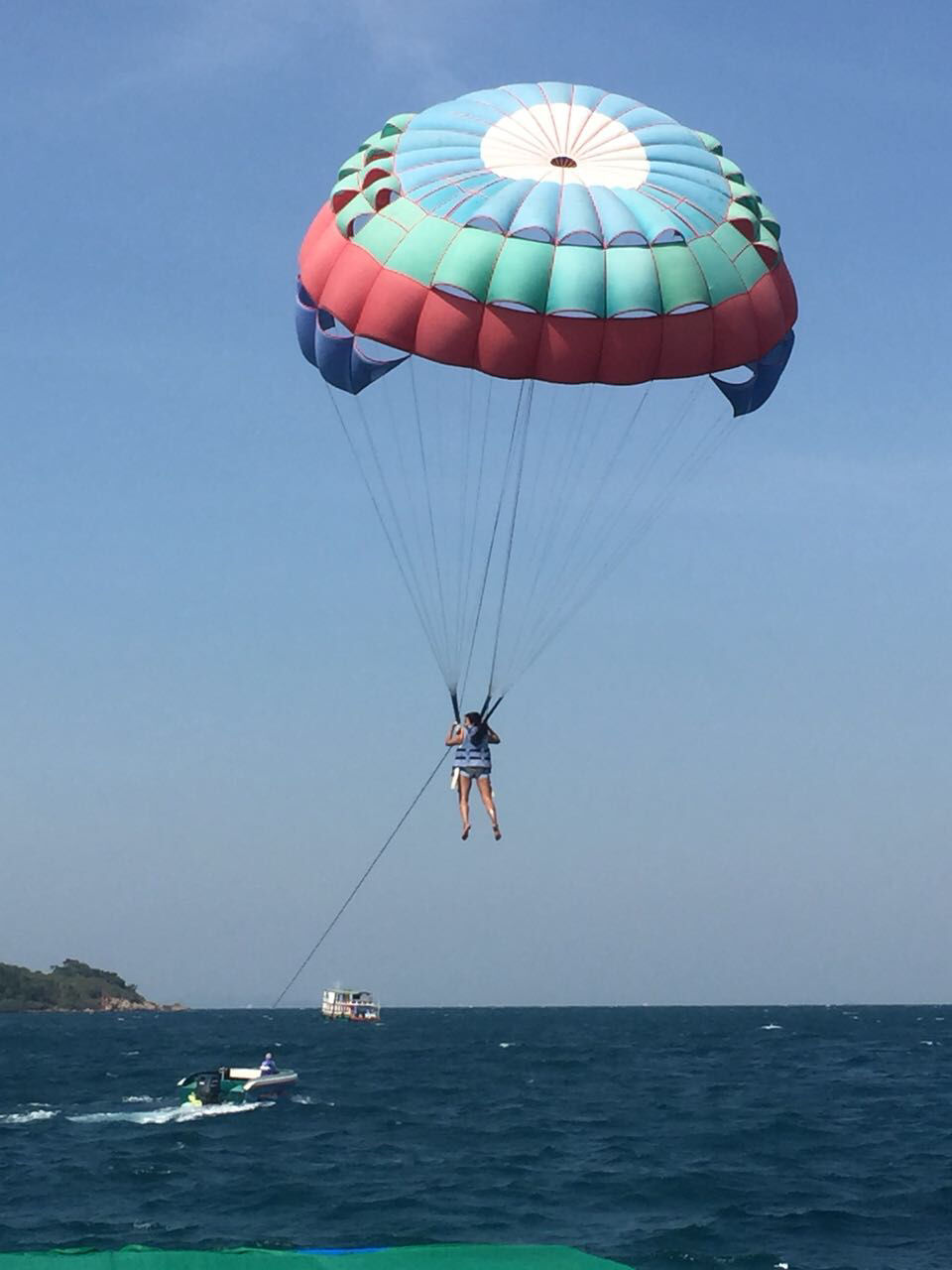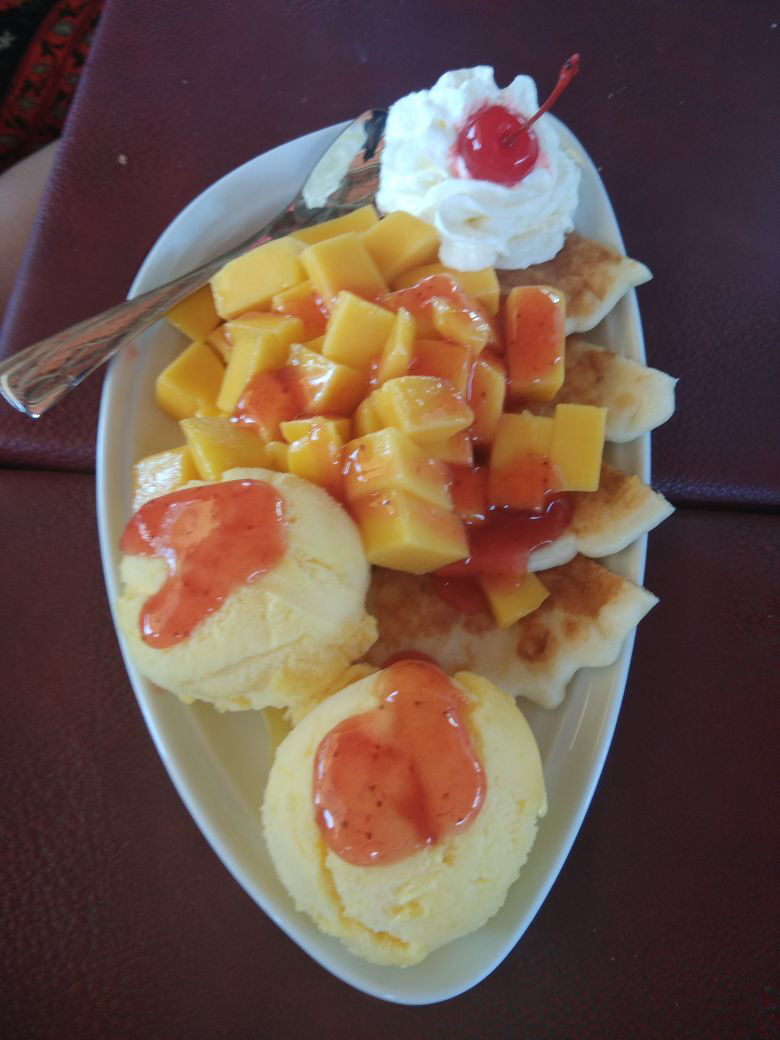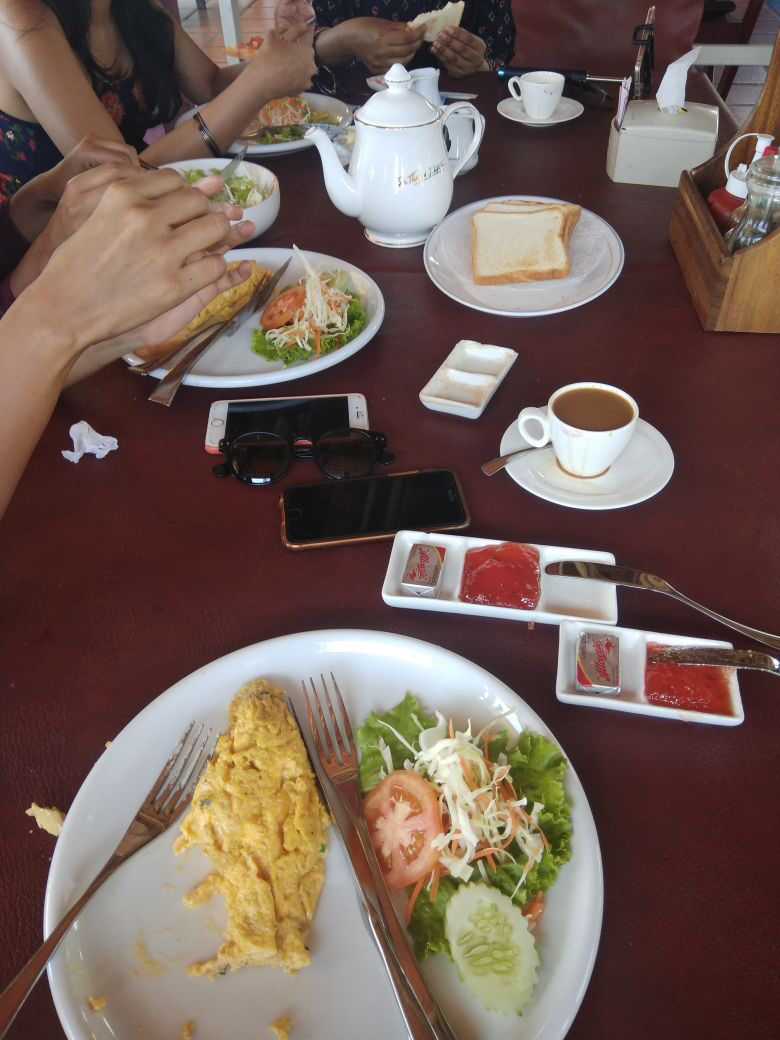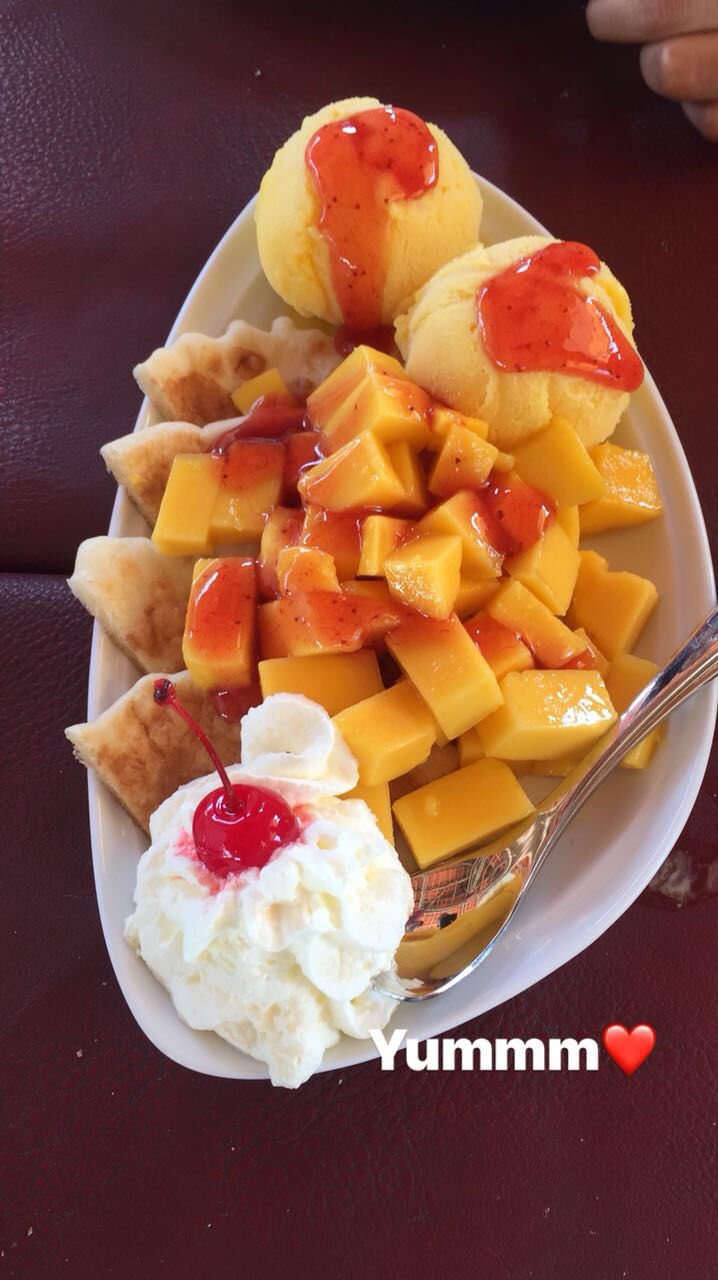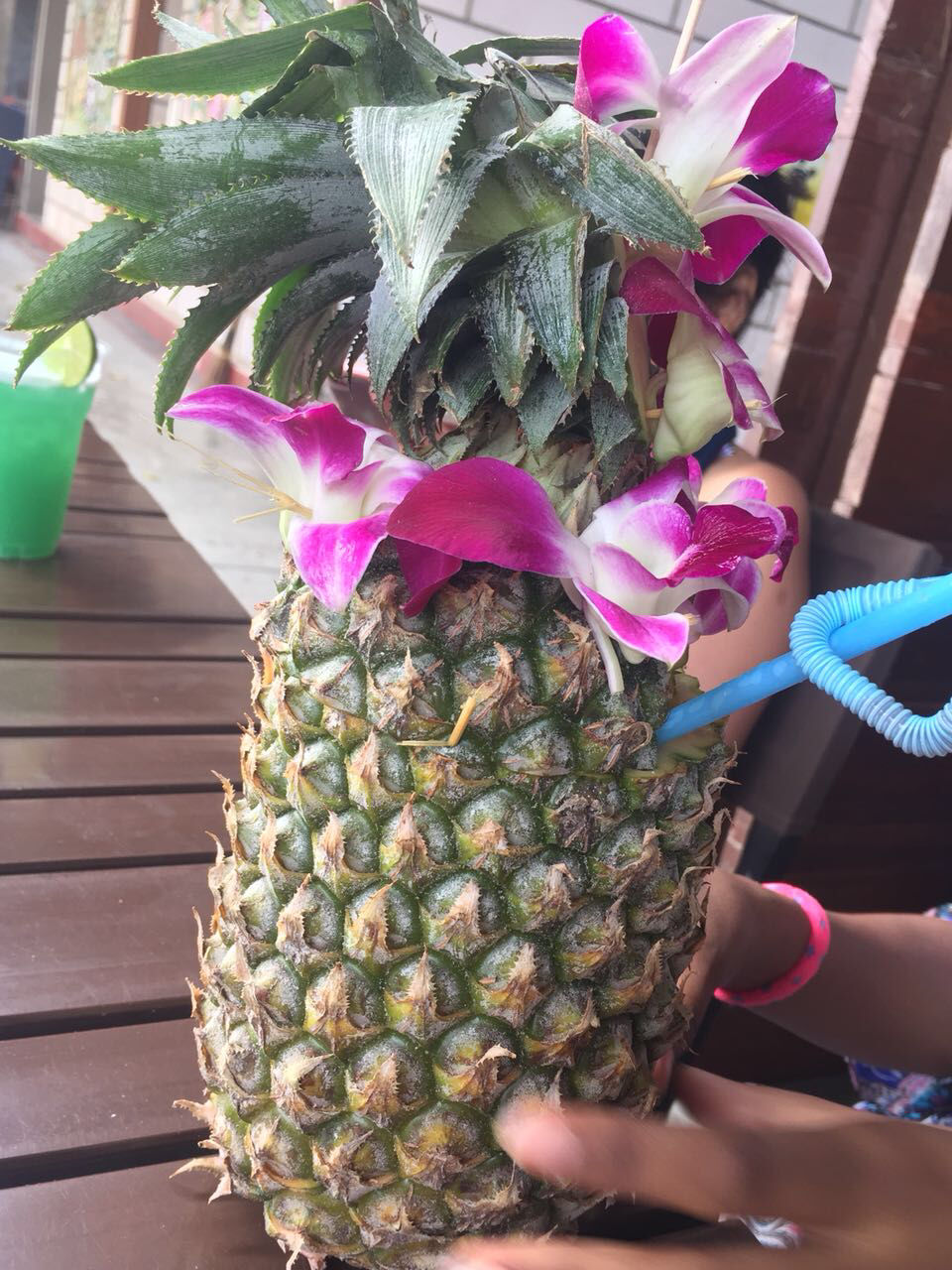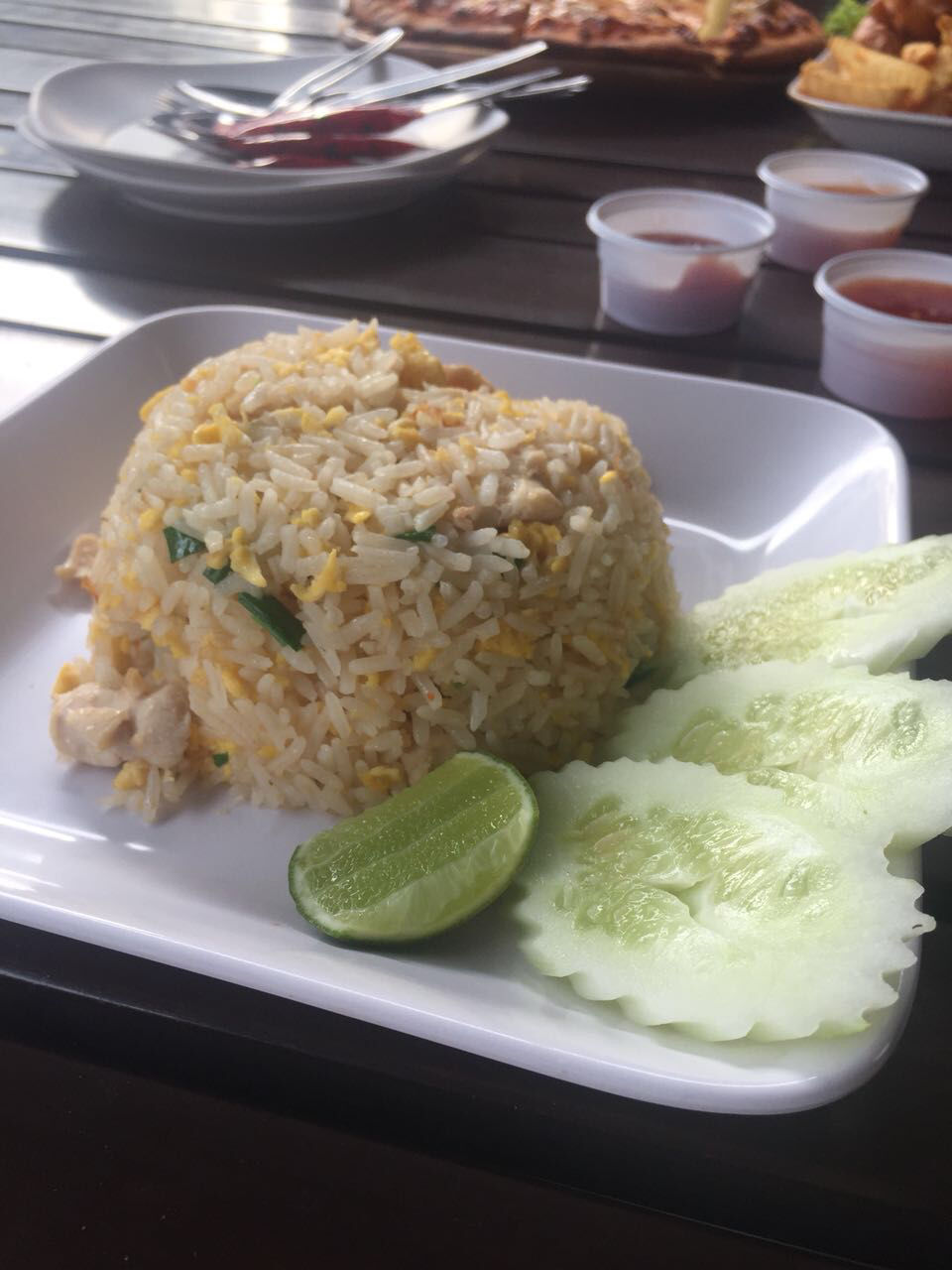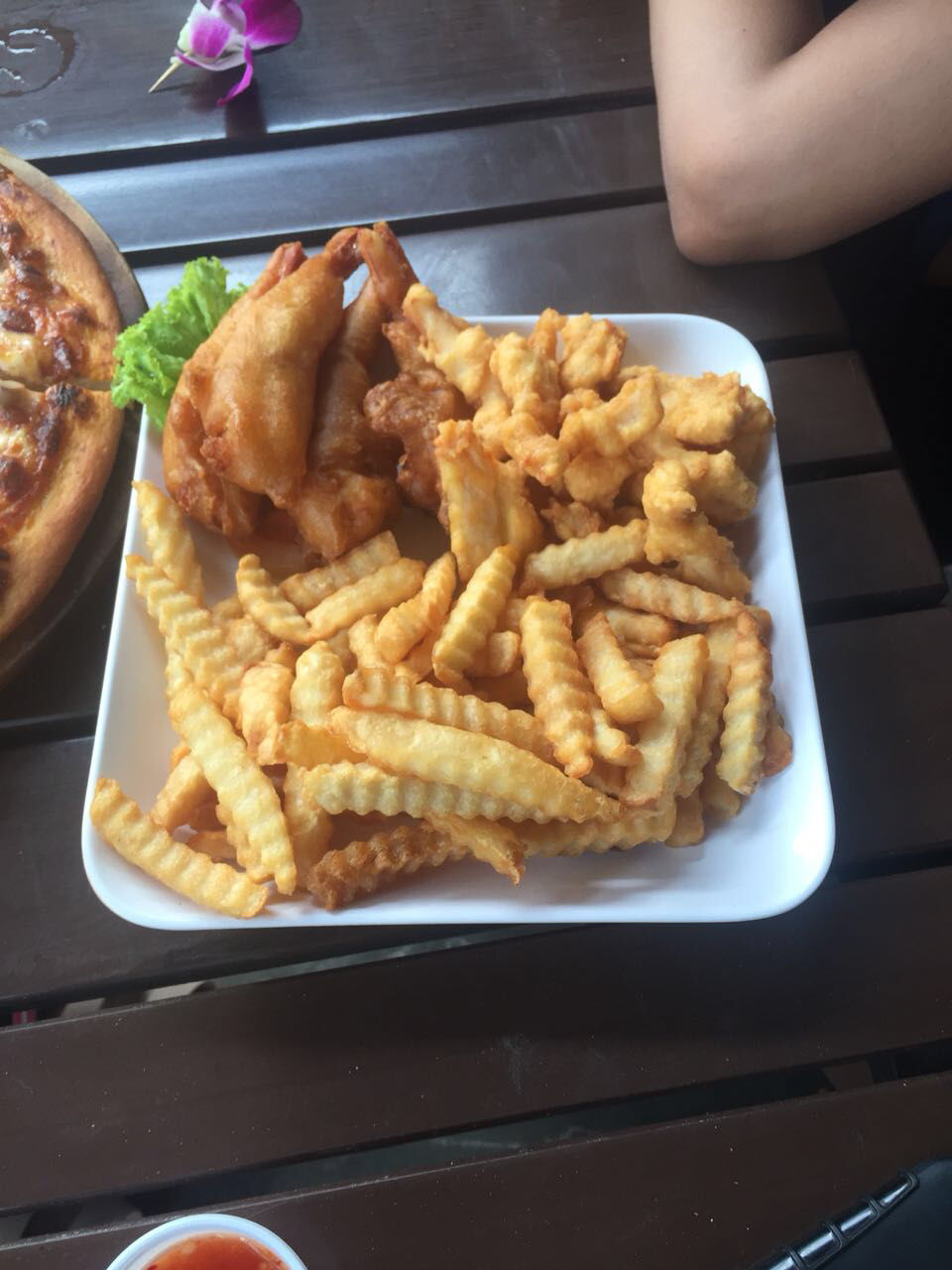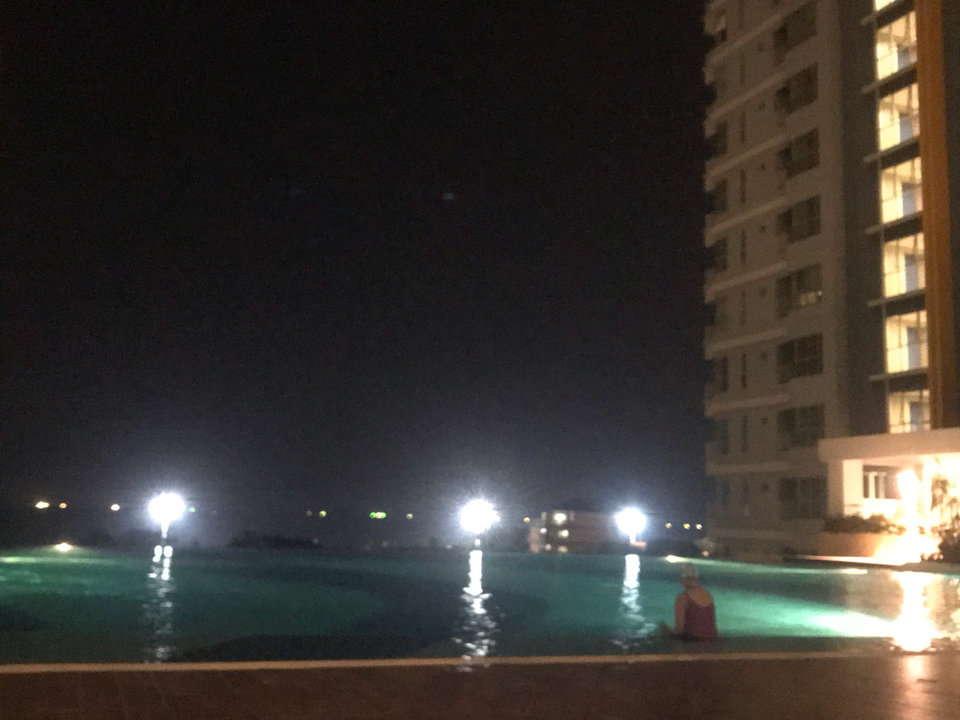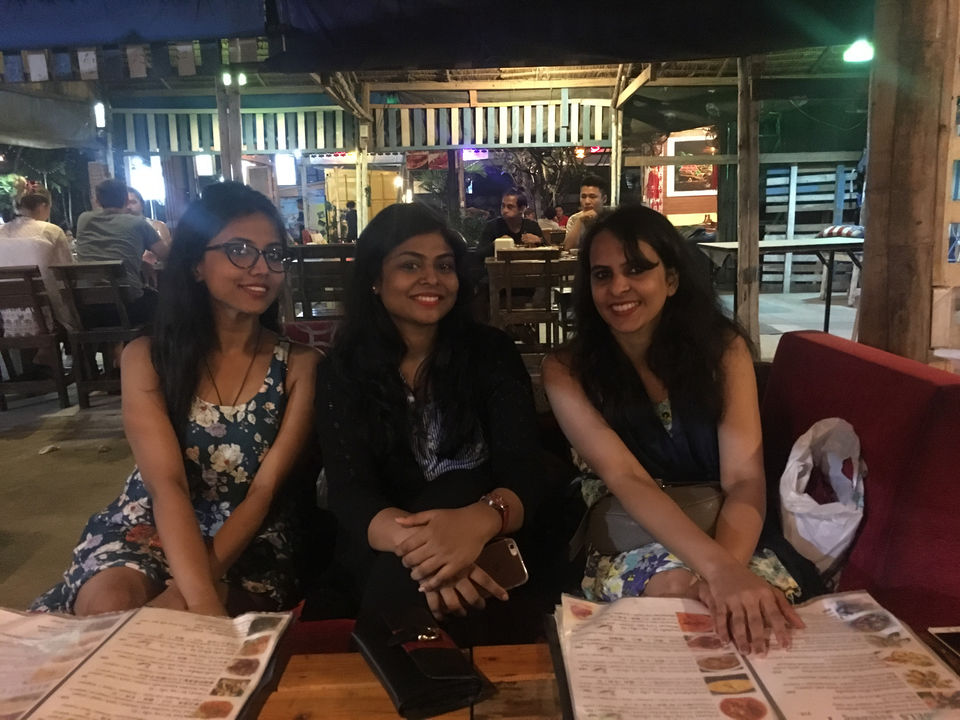 So our next plan was to head to Krabi. We Took an early morning flight from Pattaya airport to Phuket International Airport and then took a Cab to krabi. We had booked a home stay at Ao-Nang which was quite far from the city and the happening places in Krabi. We got an amazing Thai massage and just relaxed.
Would recommend Ao Nang only if you want to stay away from the noisy places and relax, because almost all the sight seeing places are far from here and you will end up shelling out a bomb on travelling! Well, here's something that we learnt, Pattaya and krabi are at two different directions and at each sides of the sea, so if you have planned a trip for less than a week, I do not recommend you do both Pattaya and krabi, instead plan either krabi, Phuket and phi phi or Bangkok and Pattaya, otherwise you will end up travelling for most of the holiday.
Day 4 we decided to do some island hopping and we were damn excited about it! For people who admire nature, the island of krabi is a pradise❤️. Our host arranged the island hopping tour to Hong islands for 750 Baht/ person. This was the best part of the whole trip , it was so blissful and was such a delight!
The beautiful islands and the ocean was such a pleasure to the eyes and mind! We also snorkeled and Swam in the ocean. Spent almost the whole day here which was worth the price! It was just so rejuvenating.
The same evening we rented two bikes and planned to visit Krabi night market. We paid about 150 Baht/ bike and just after we rode for about 3 to 4 kms , to our bad luck it started pouring damn heavily. We waited under a shelter for about an hour but the rains dint seem to stop and that dint stop us from visiting krabi night market either ????. We bought some use and throw raincoats for 20 baht and wore that and rode in the rain for the next 60kms to reach Krabi night market. The ride was amazing, as the roads were so fine that anyone could ride with eyes closed! Krabi night market again has some good shops to buy souvenirs and also some good pubs. The return ride was also amazing, it was just pitch dark , there weren't many vehicles and forests on either sides of the road, it looked a little scary initially but it was very safe and we dint experience any kind of discomfort as such. This was an adventurous ride which will stay engraved in our memories forever!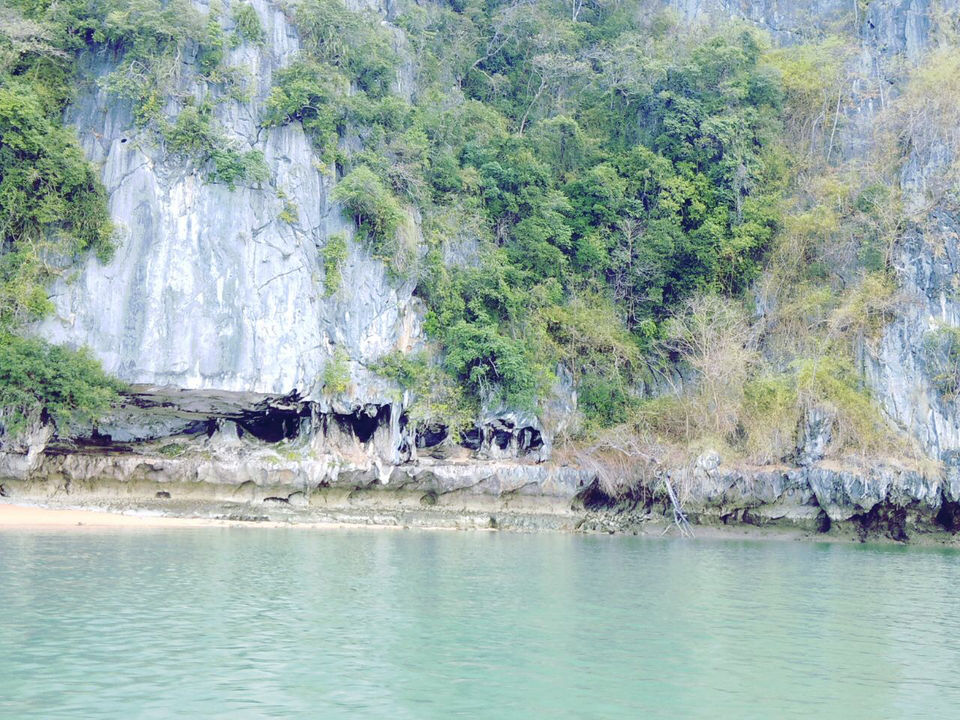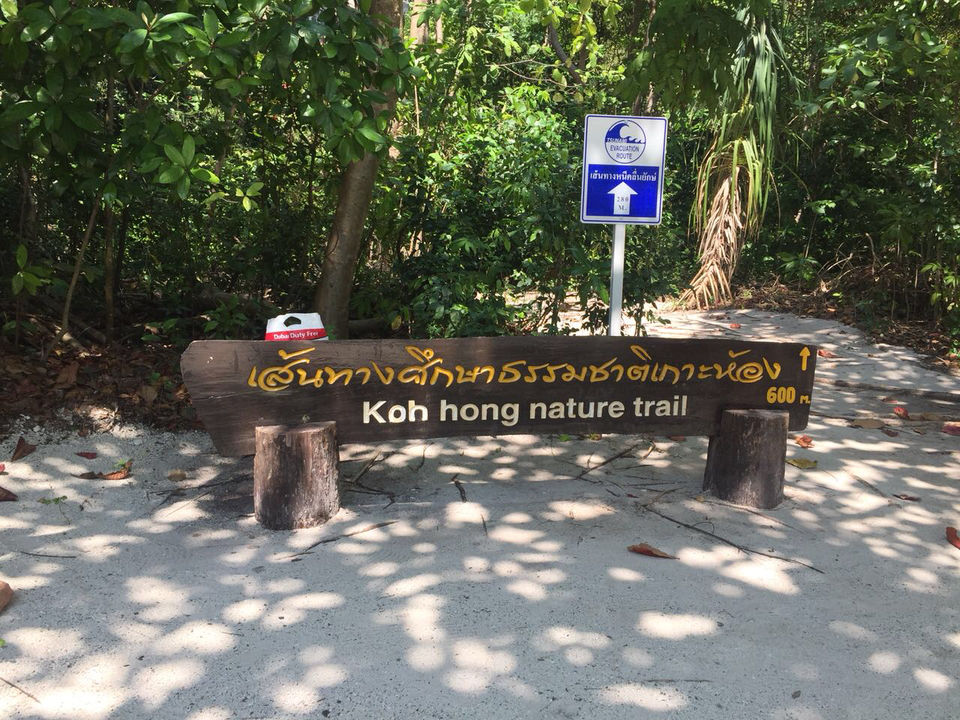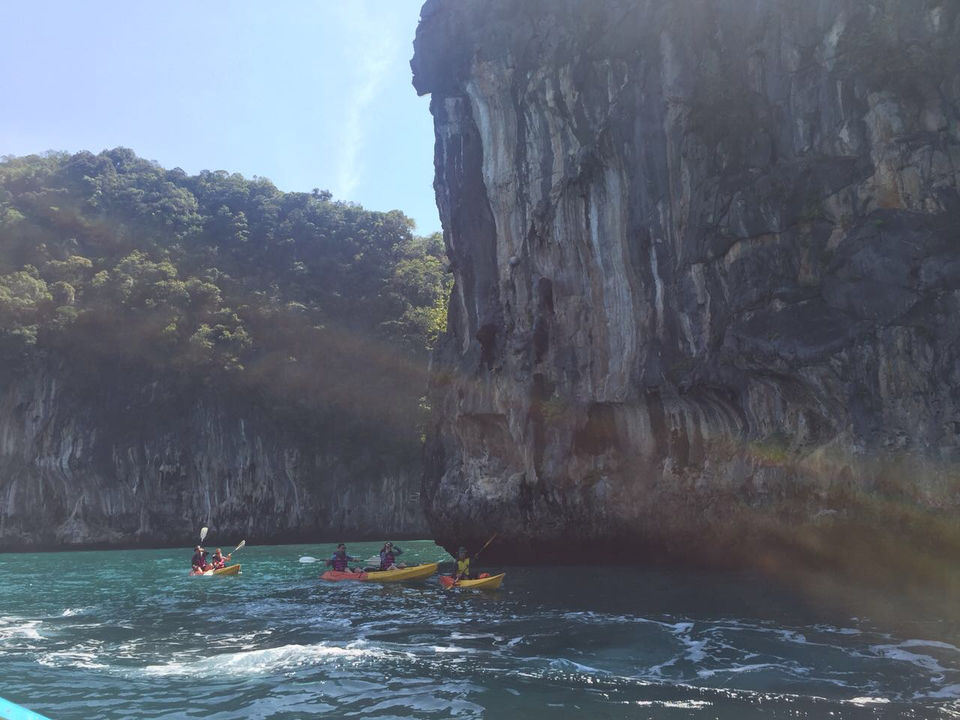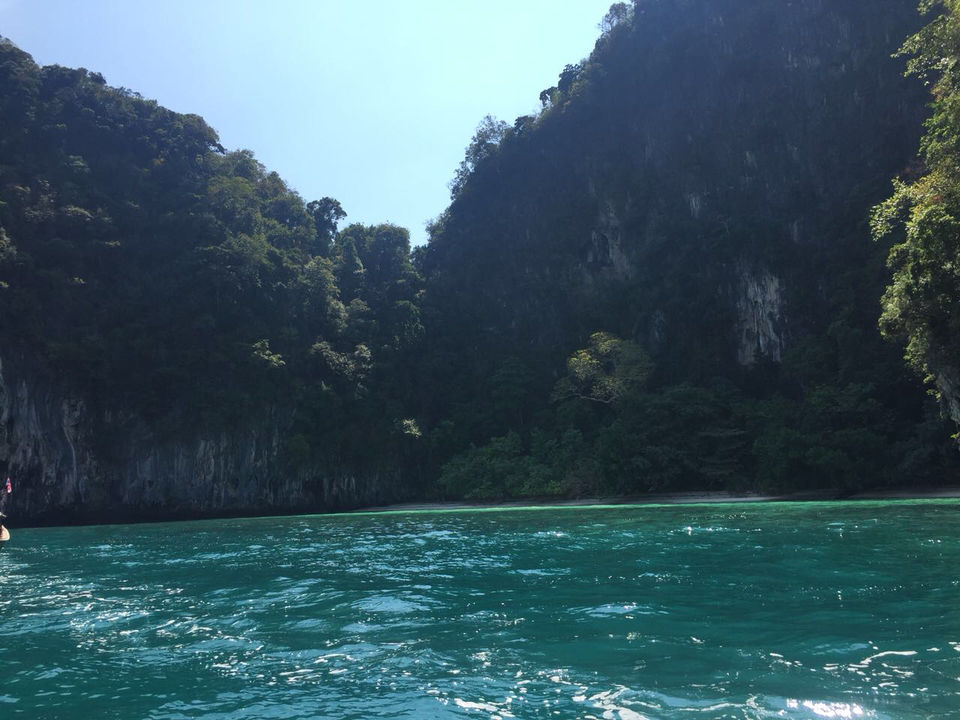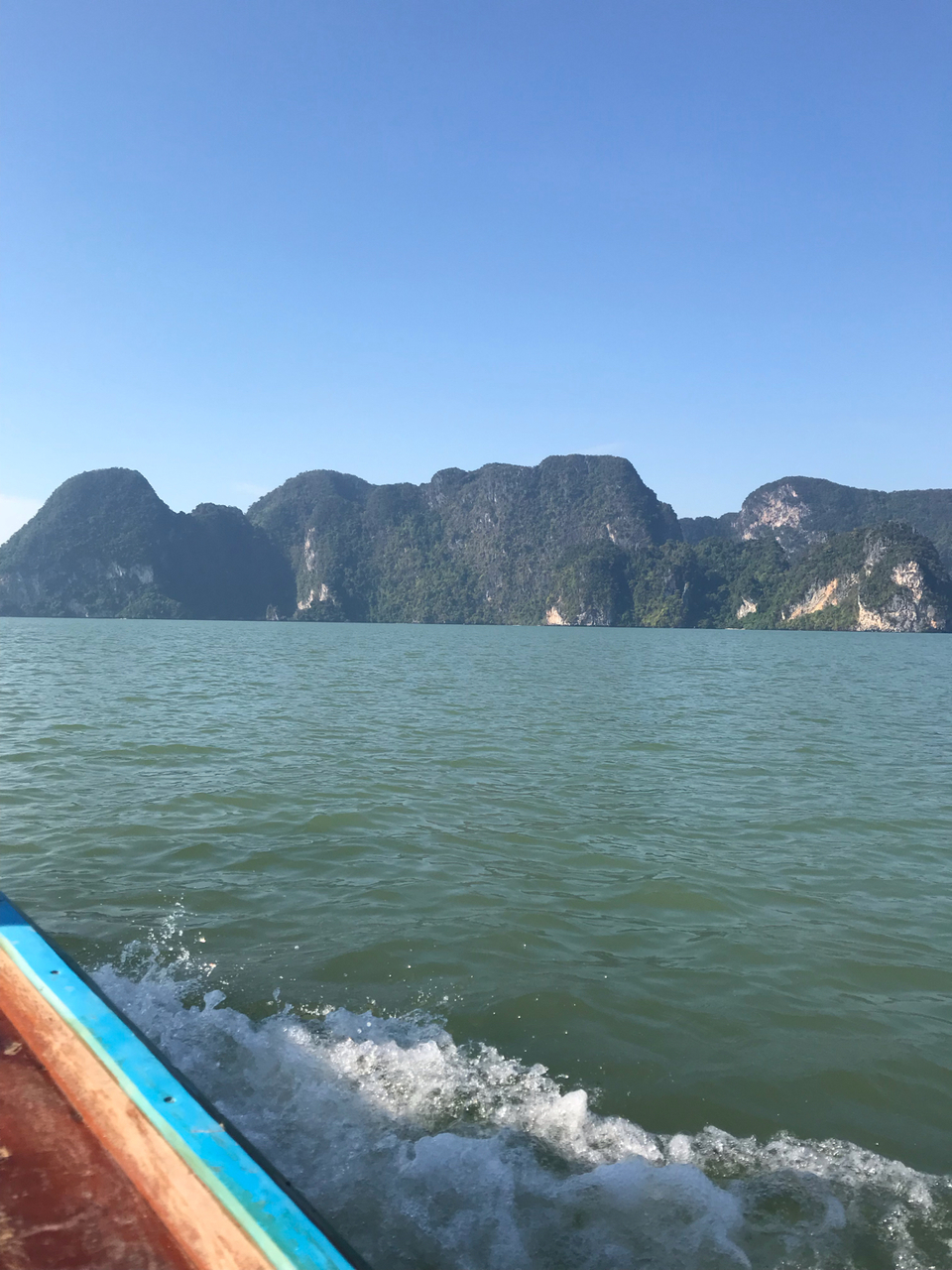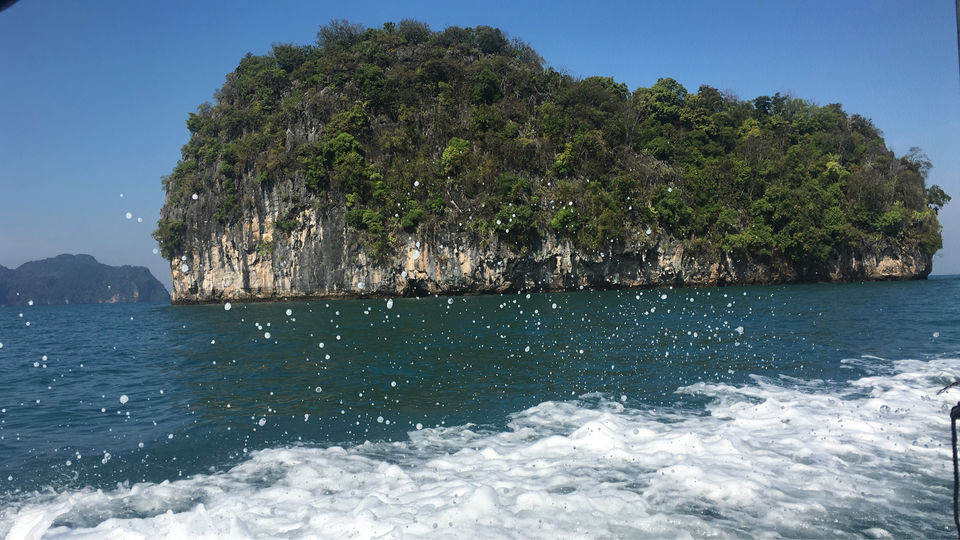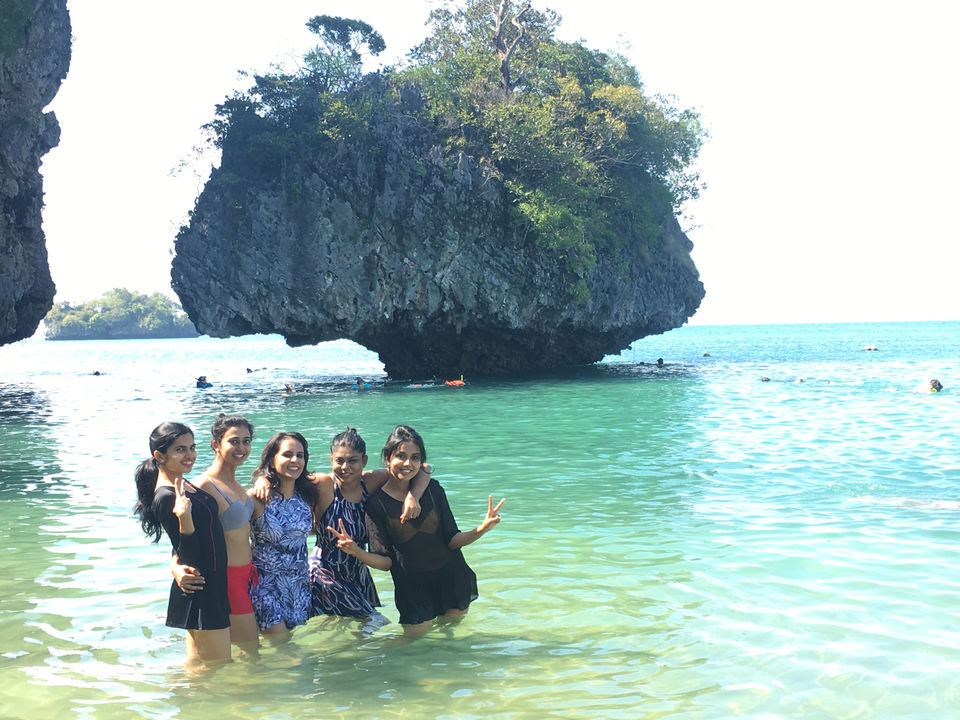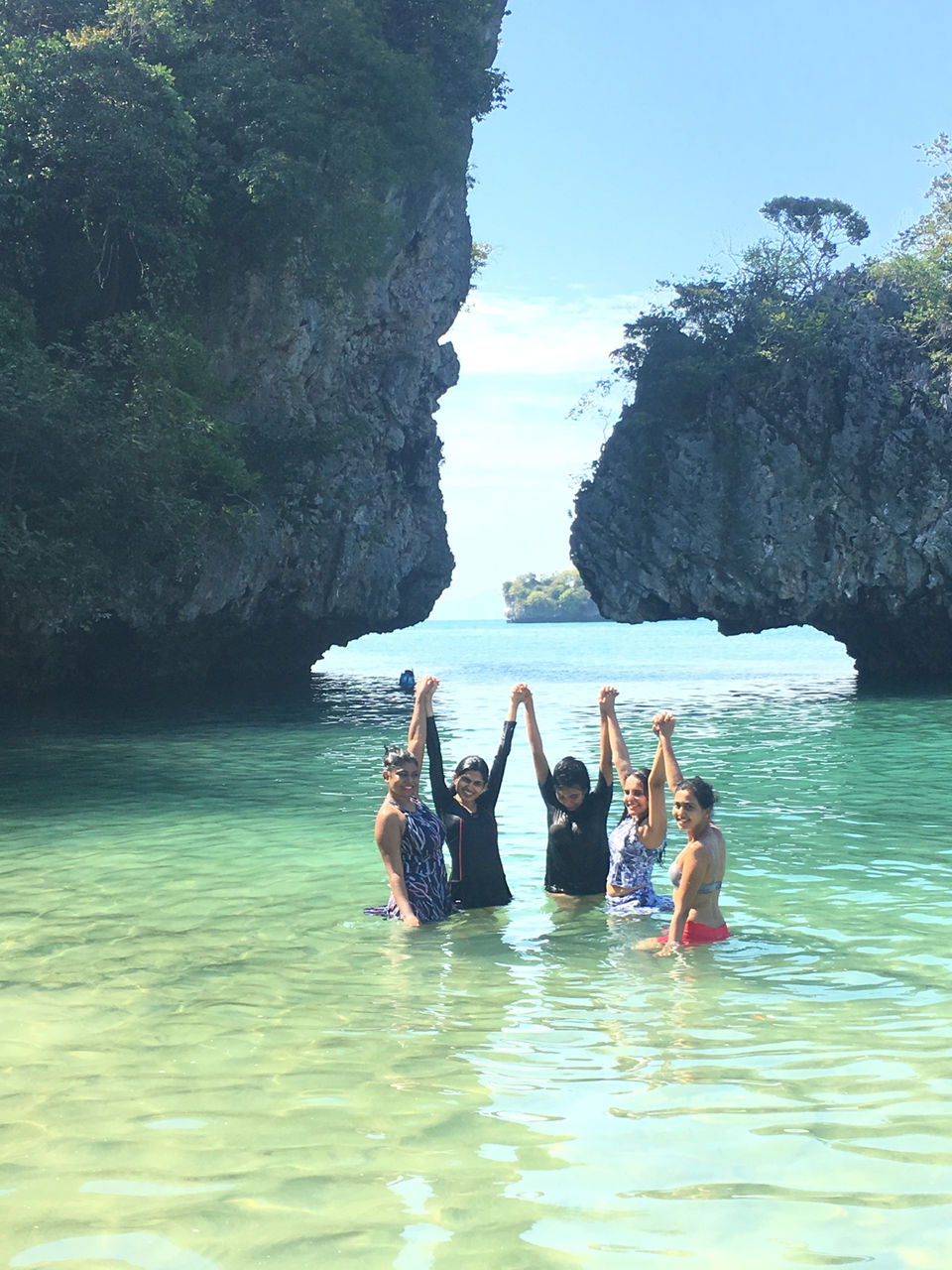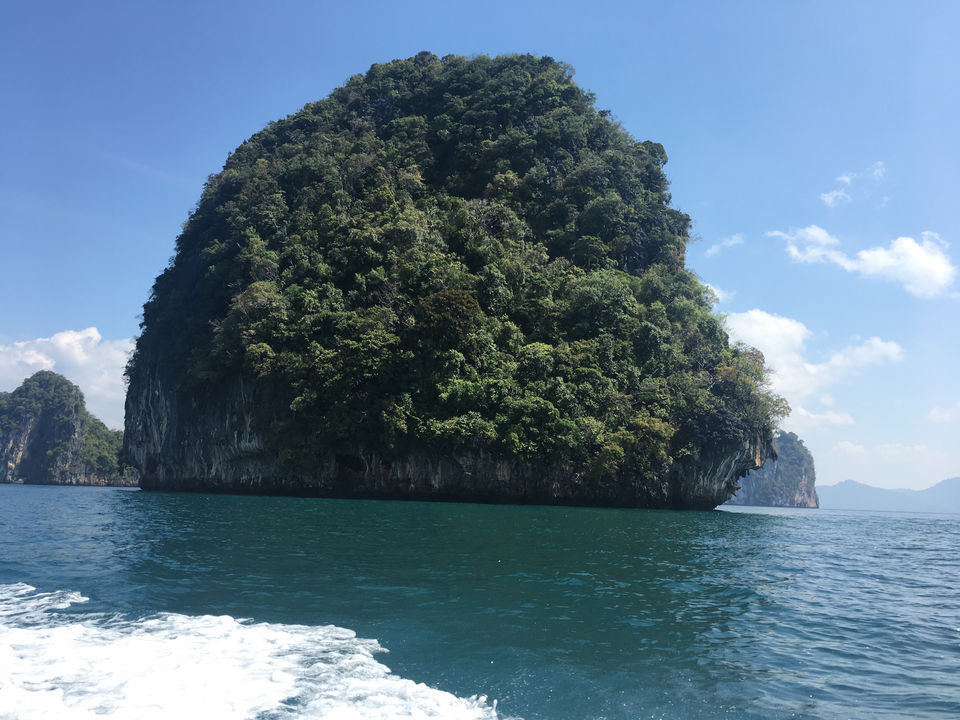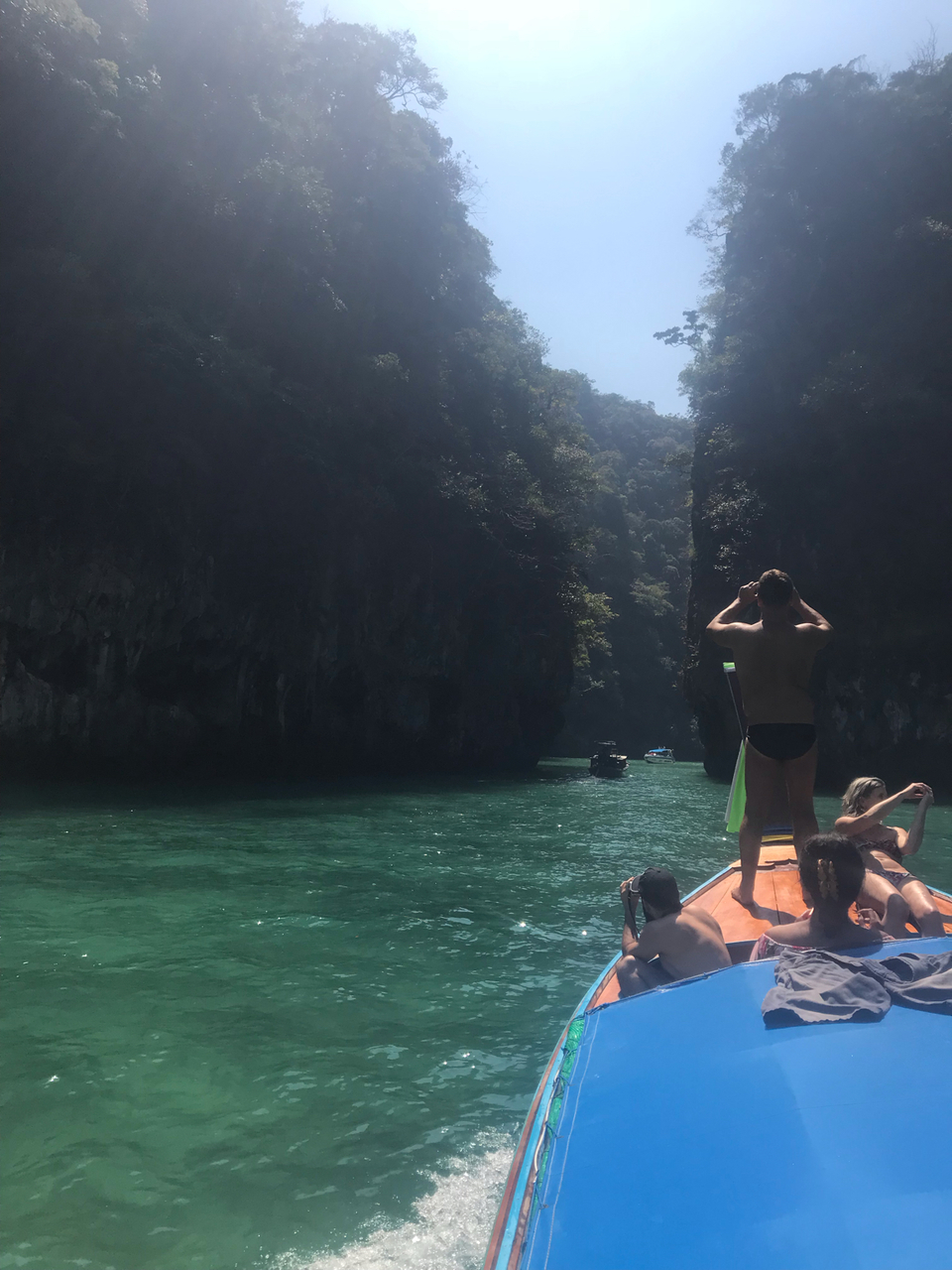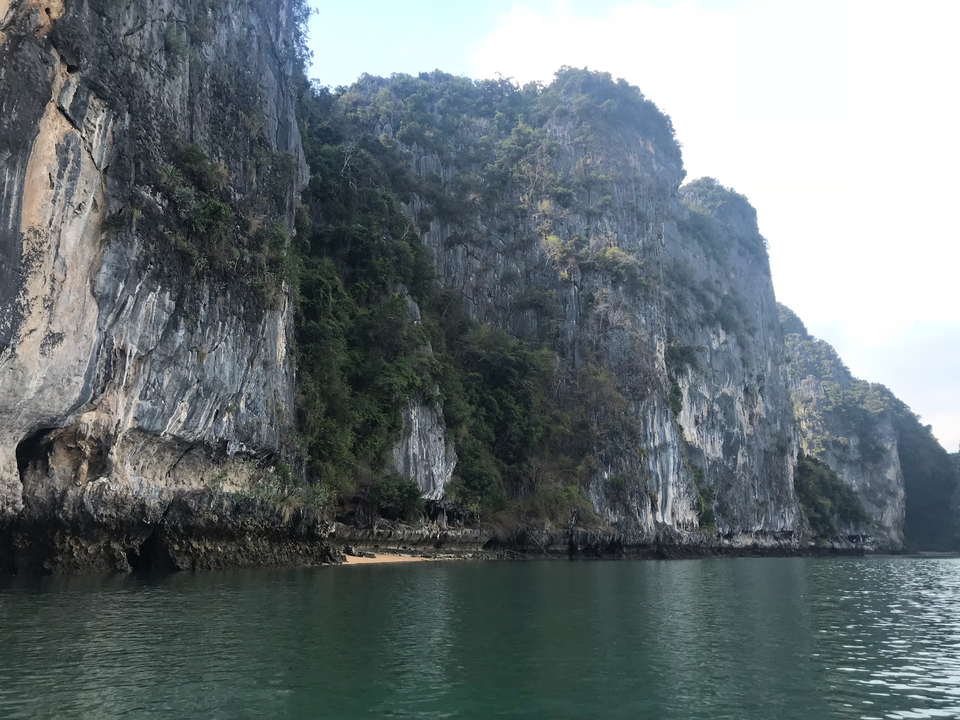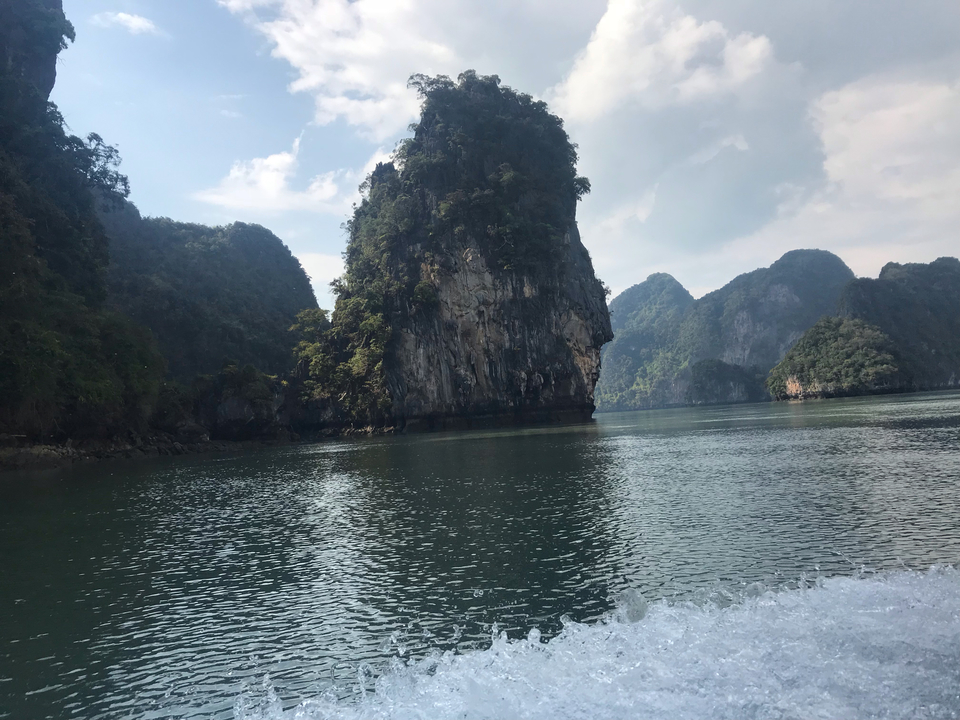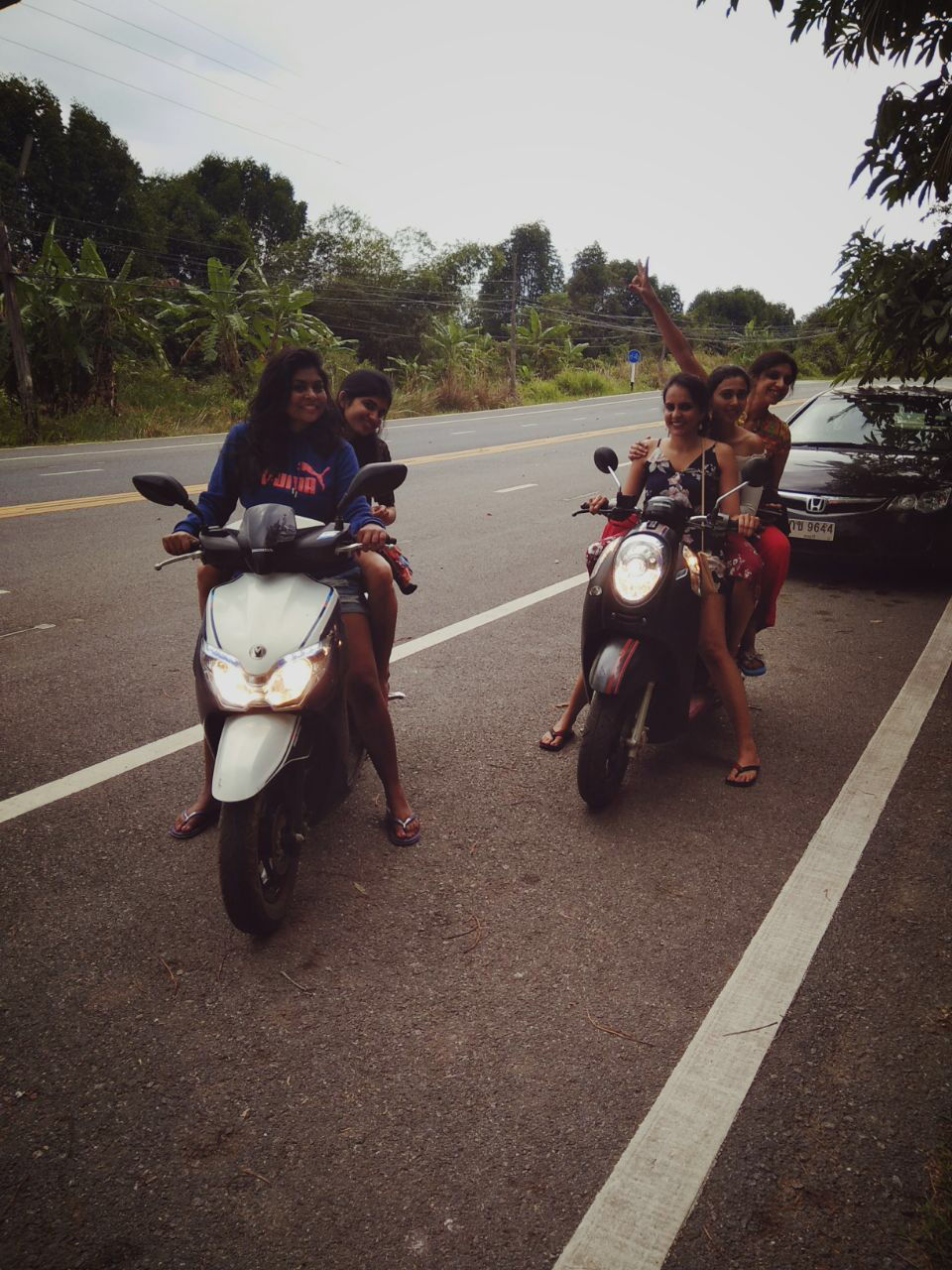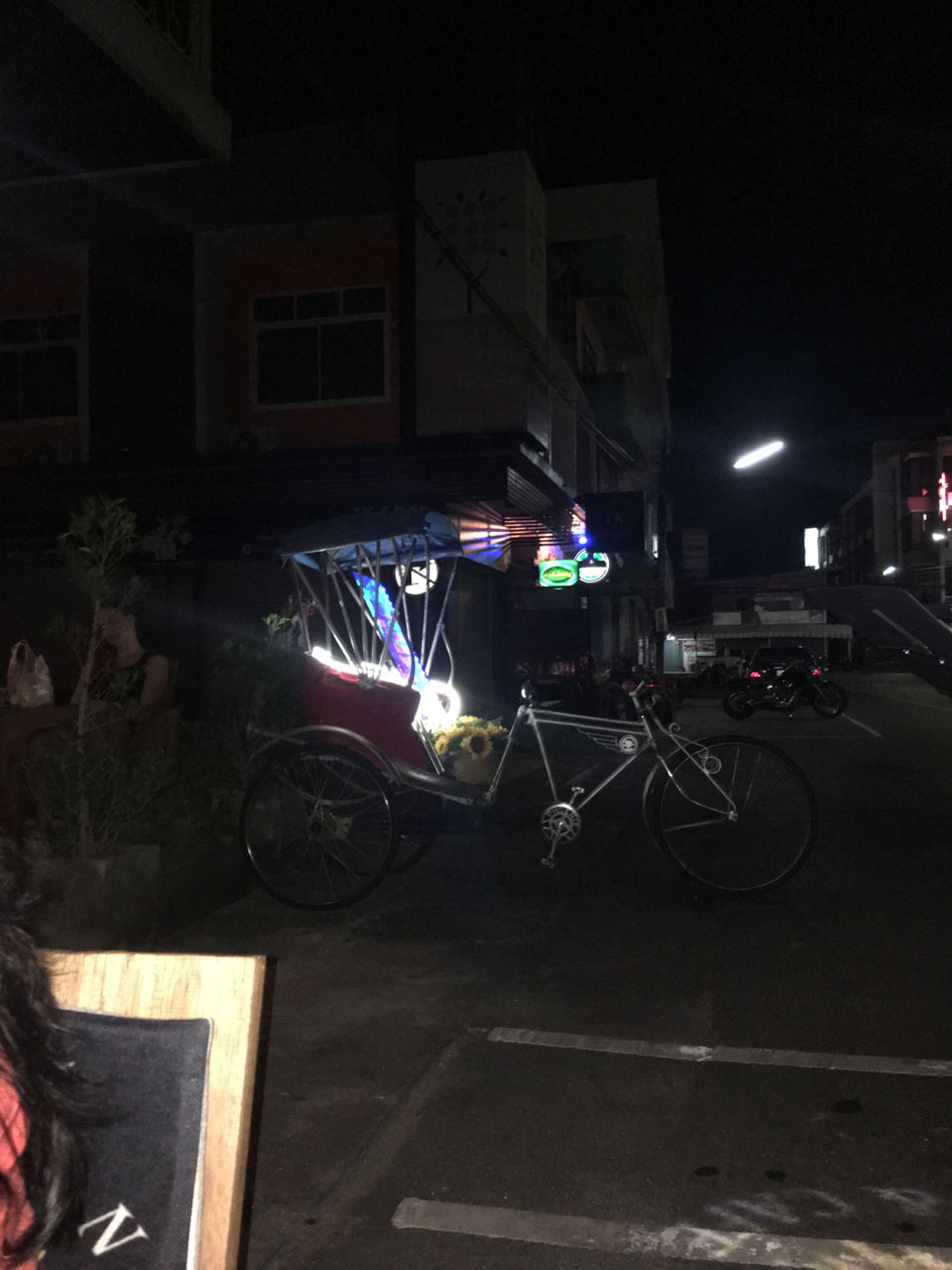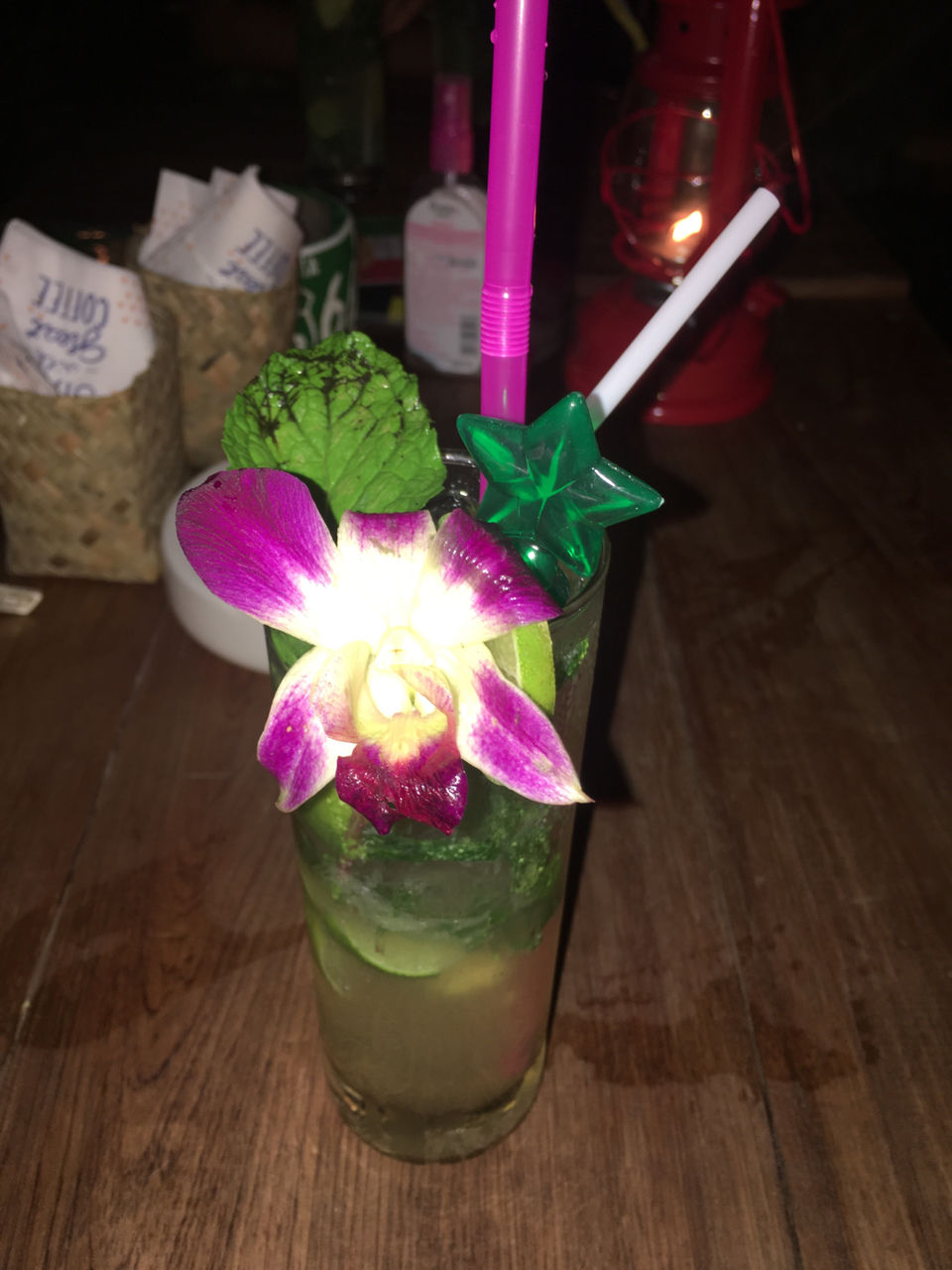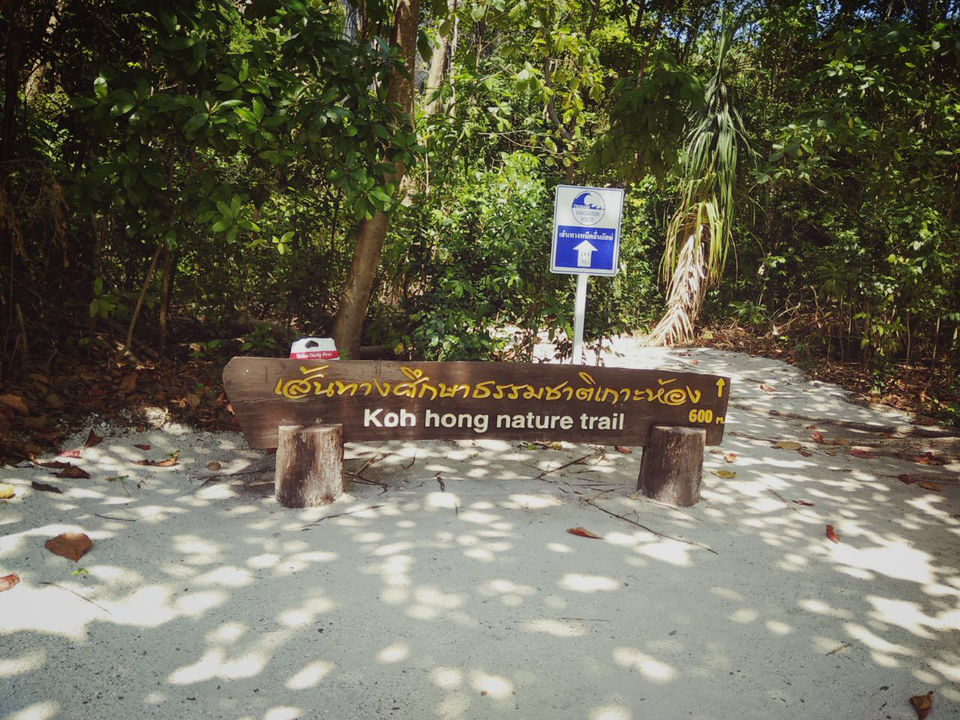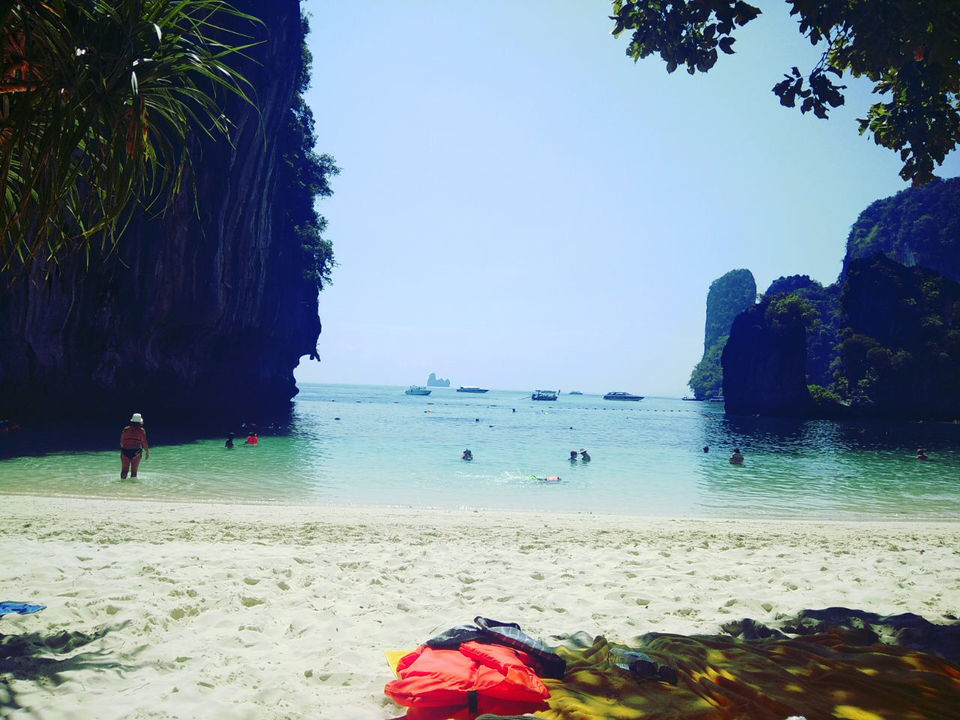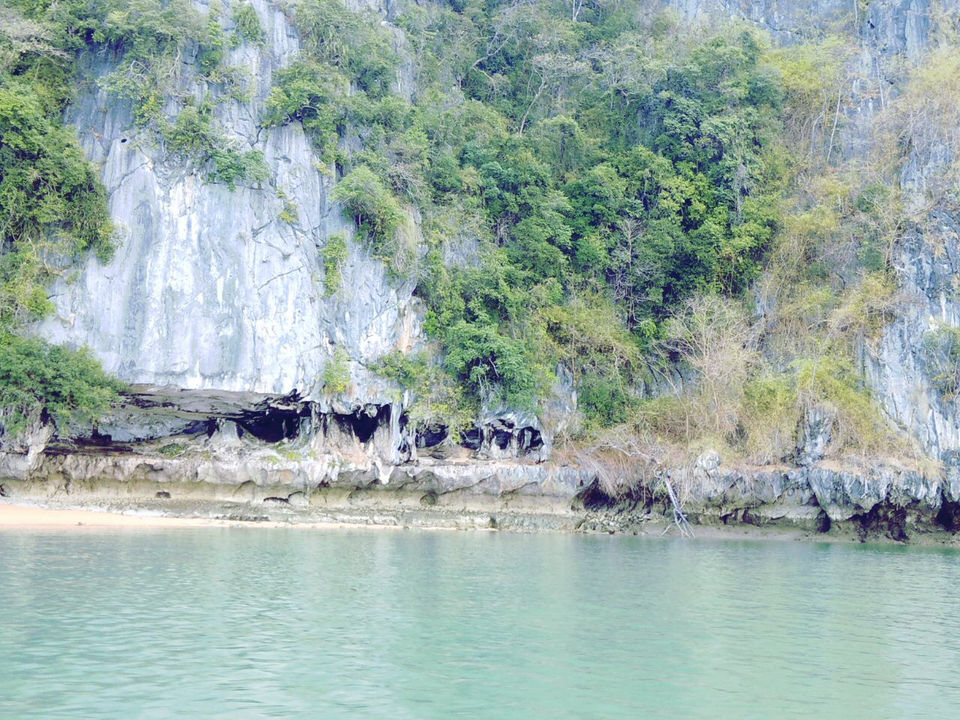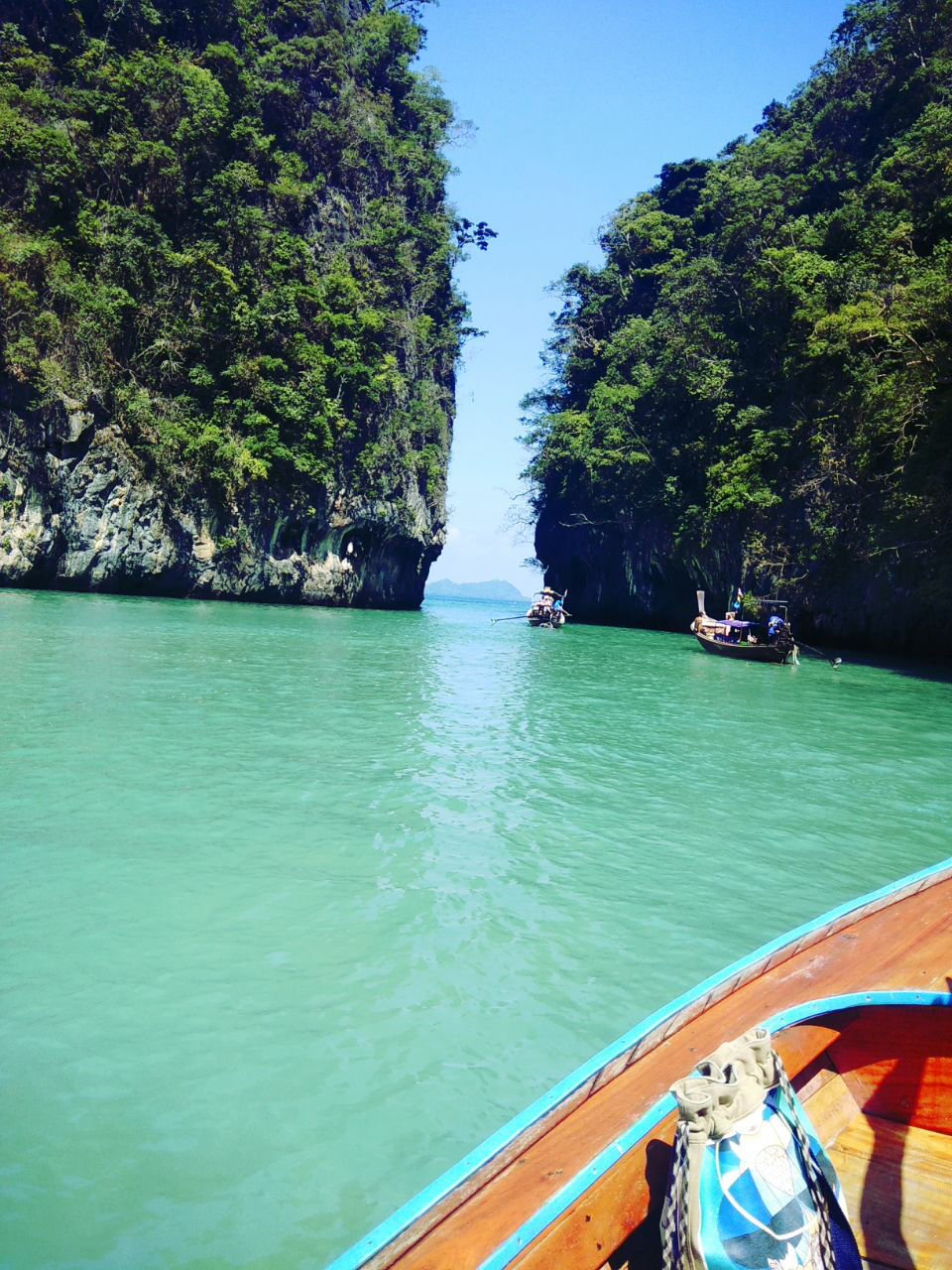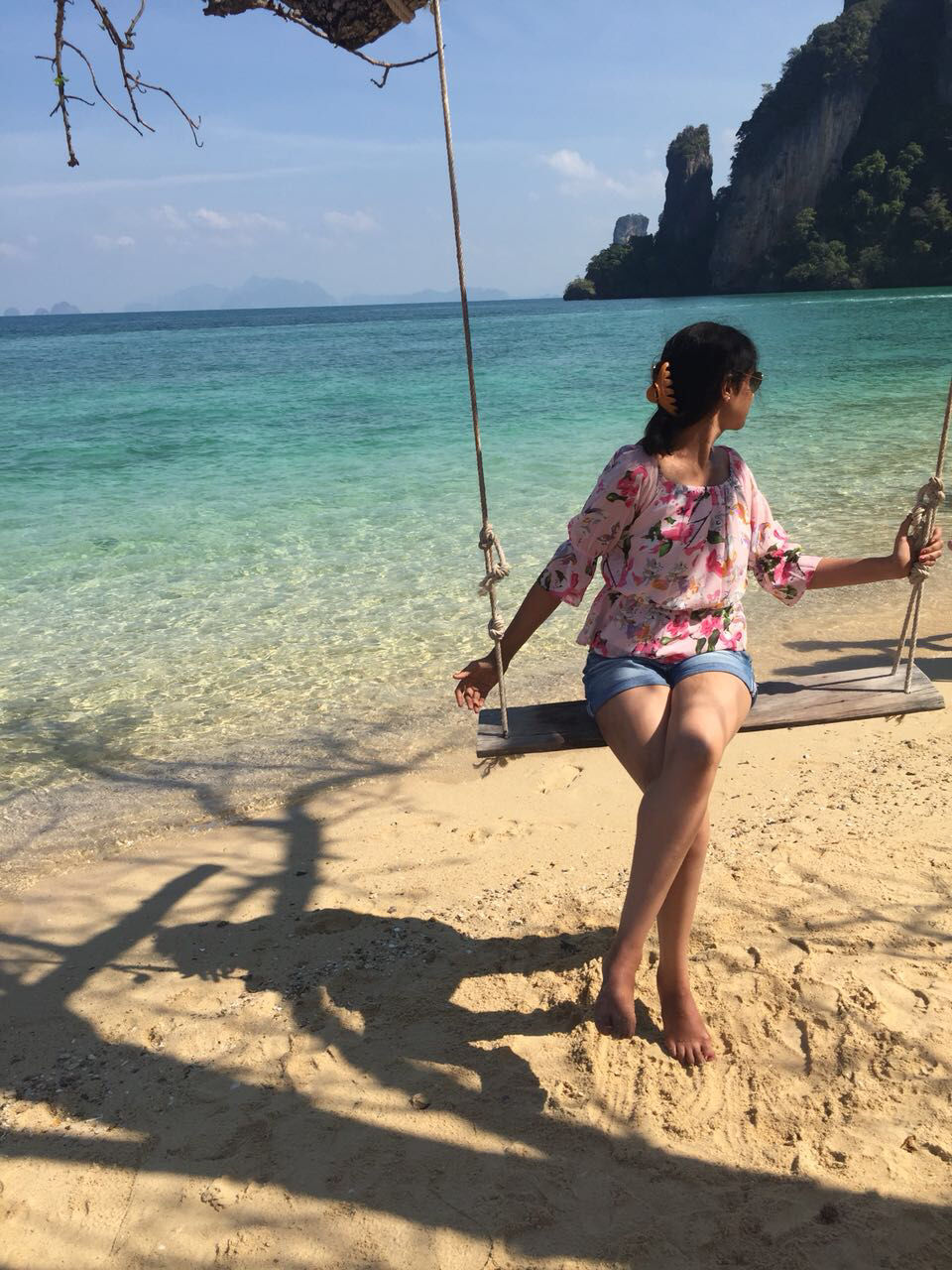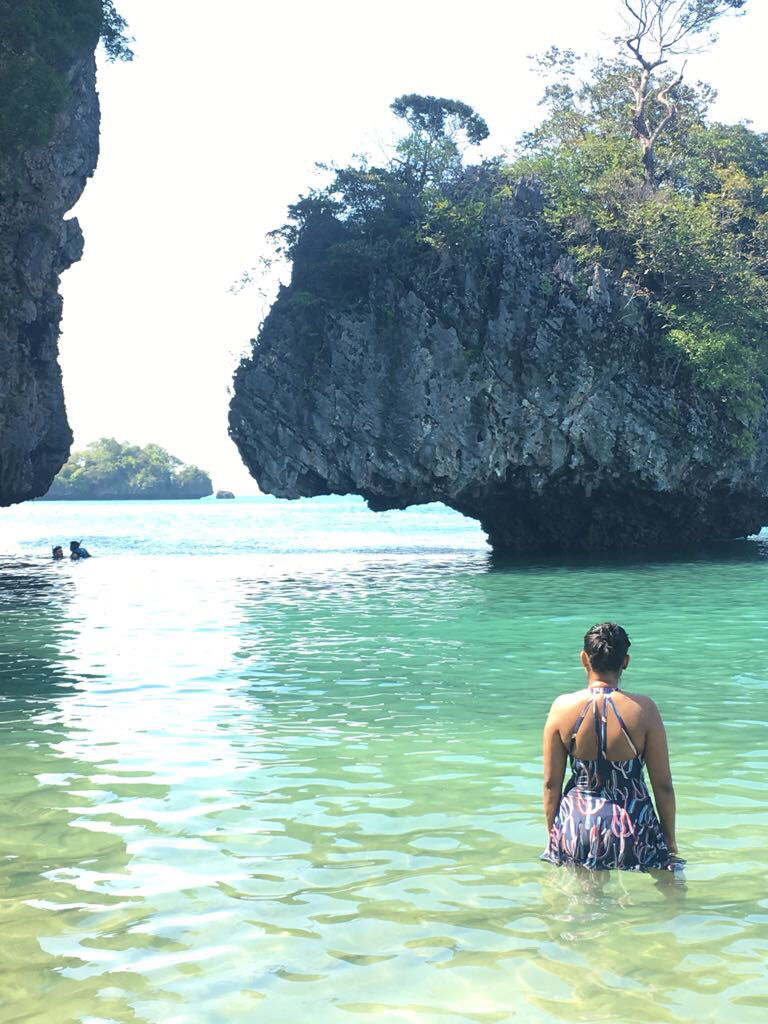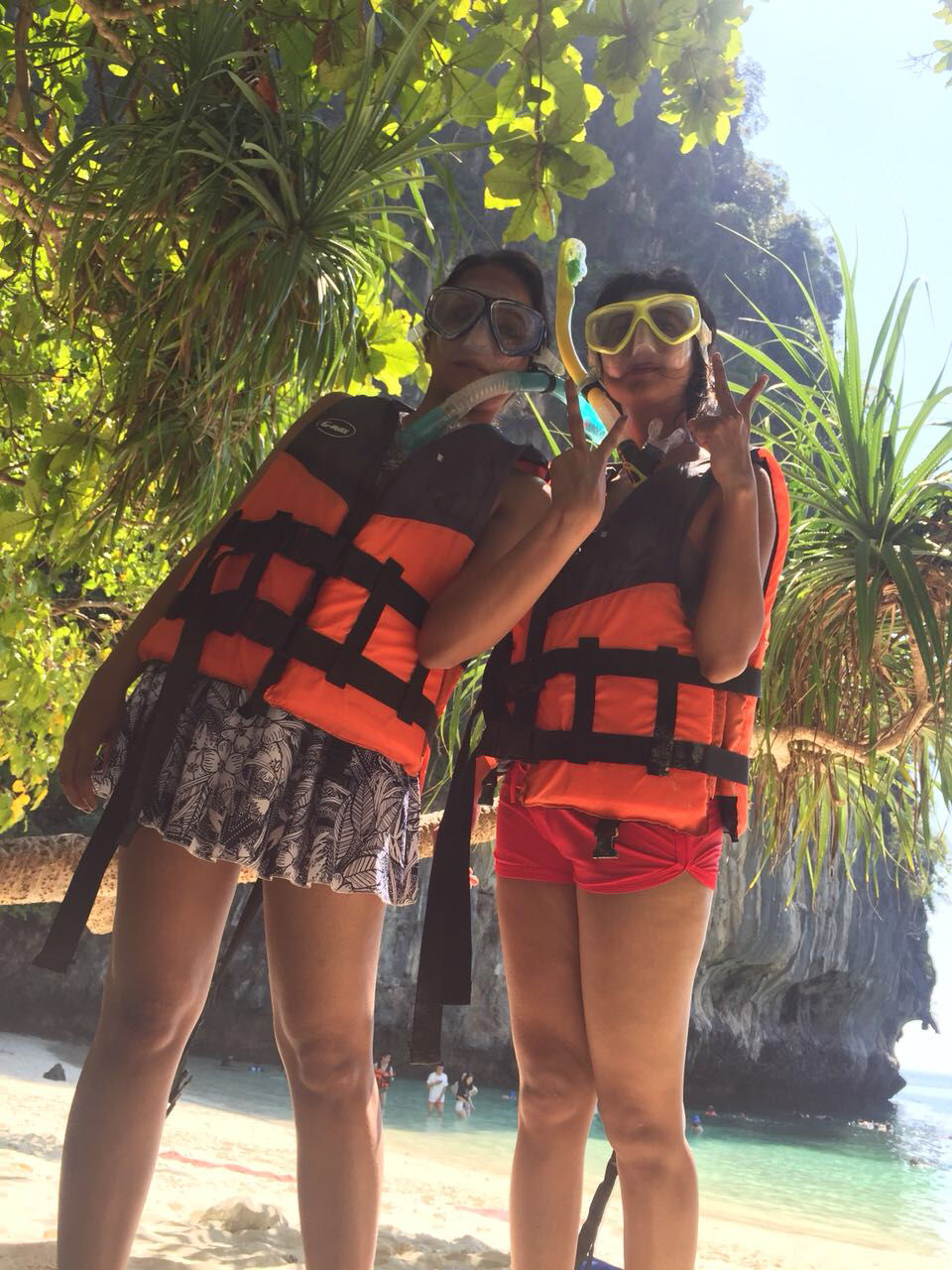 So we checked out of the Homestay and took a can to the Emerald pool, which in my opinion was a waste of time and money as the entry fees for foreigners is 250 Baht and it was so crowded that you wouldn't feel like entering the pool. We did a bit of shopping here and then visited the krabi Hot spring which was worth for a one time experience if you haven't visited any hot spring.
In the evening, We took a mini bus to Phuket which was about 3 hours of drive and costed 50 Baht/ person and reached Phuket by around 9.30 PM. We checked in to a resort closer to the airport. We wanted to visit patong beach which is apparently an amazing place for parties but sadly we couldn't make it as it was too late and everyone was dead tired and also we had an early morning flight to Bangkok.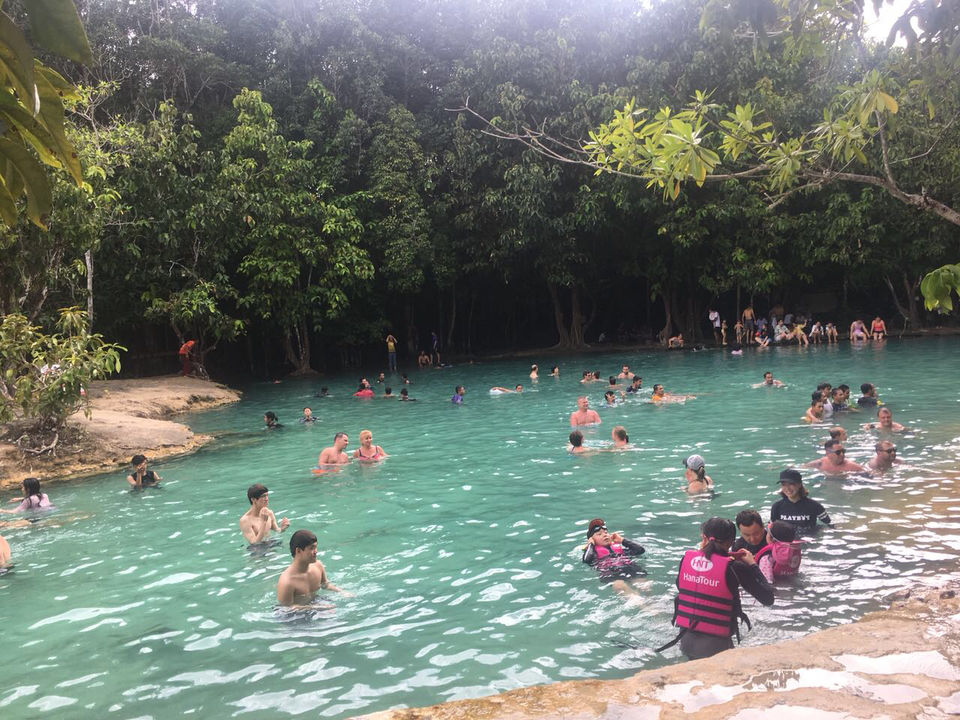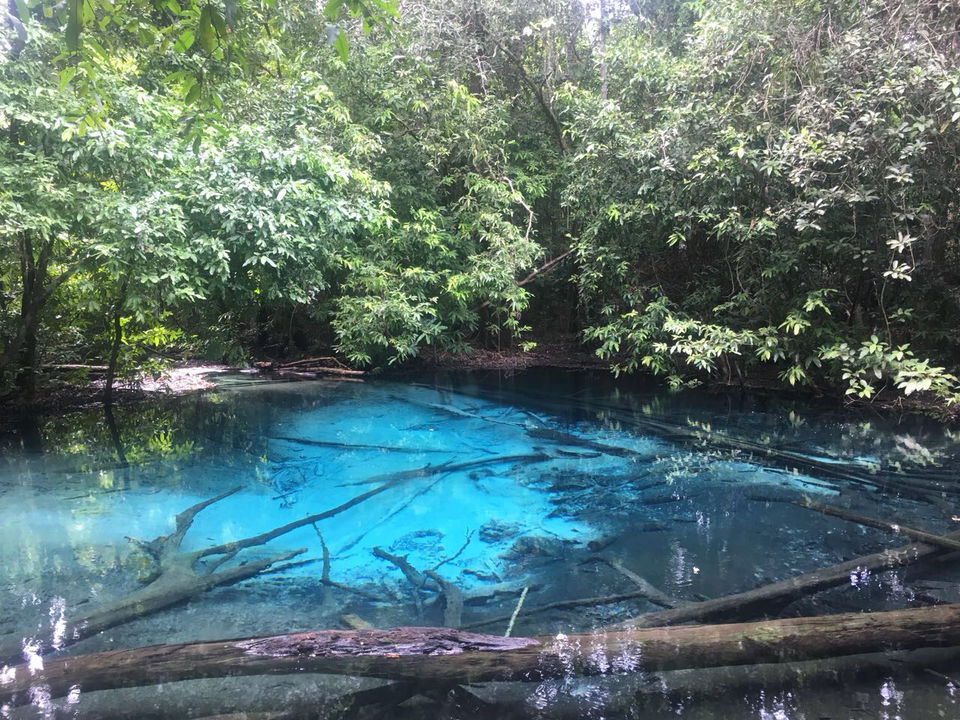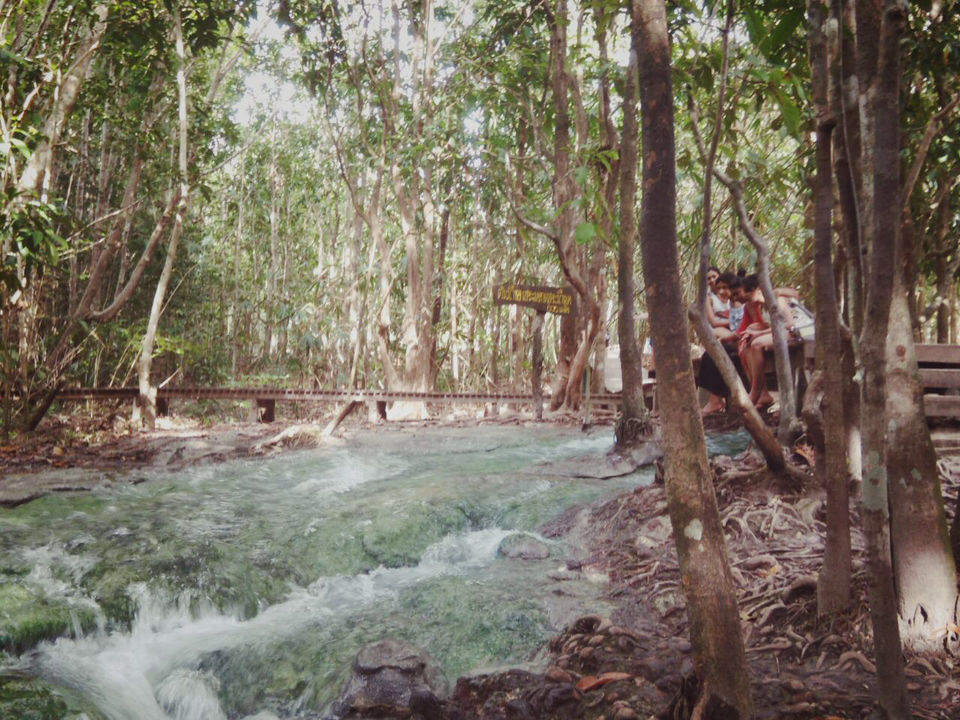 This was the last day of our vacation, we so wished we could extend our stay, but couldn't ???? We Took an early morning flight to Bangkok. Bangkok has a lot of shopping malls and markets for trendy clothes, formals which you get for an amazingly cheaper price and great quality. We decided to visit one such shopping malls called platinum fashion mall . This is a shopping paradise for ladies! You get amazing clothes at very cheaper prices! We spent half a day at the mall, did some shopping for our family and friends back in India. We then grabbed a drink at a street pub and headed to airport as we had our return flight to bangalore at 8.20 Pm.
The entire trip was fun and a little exhausting because we ended up travelling a lot, however, since we were a group of 6 girls, we did have a lot of fun travelling too.
Both krabi and Pattaya are totally safe for girls and are perfect for a crazy bachelorette trip! Most of the people are really nice.
Please do Make sure to get the cash converted from INR to Baht in India because it gets a little expensive if you do that in Thailand. Also, carry clothes that are light and comfortable but do not carry too many clothes as you will find a lot of places to shop there and you get great stuffs at great prices, carry a good sunscreen and sun glasses and travel with an open mind and some energy ????That's pretty much about what you need for this trip.
I Would definitely look forward to doing another trip to Thailand soon.
Our total expense on airfare(airasia) and accommodation (airbnb) for 5Nights 6 Days came up to 21,600Rs./ person
The cab, food, drinks, shopping and other expenses came up to 25000Rs. / person (this depends on you)- this would have considerably reduced if we hadn't done both krabi and Pattaya together. We did miss visiting a lot of other places like phiphi island and Phuket and some other places in Pattaya.
However, You could complete this trip within the cost of about INR 25,000.