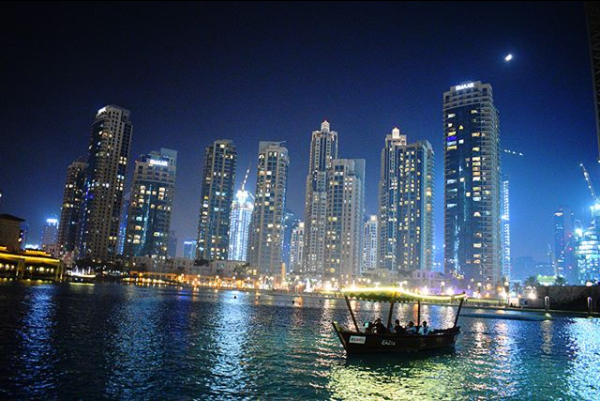 In my last blog, which you can read by clicking here, I talked about all the adventures I had during my trip to Dubai. From witnessing the breathtaking Burj Khalifa to being in awe at the fascinating marine life of Dubai Aquarium, getting to live the spirit of Dubai and its culture was one of my most profound and enjoyable experiences of my life. However, I believe one of my trip highlights deserves a post of their own! My yacht charter Dubai was, undoubtedly, one of the best times of my life.
My yacht tour was, luckily, planned and organized by my friend's father which meant I didn't have to pay a single penny for this otherwise expensive arrangement. The day was totally packed, after all this was my last full day in Dubai before departing to Karachi. Now if a day is filled with walking bare foot along the turquoise waters of Jumeirah Beach and exploring the scenic flower pathways of Miracle Garden, there is little chance of doing anything within those 24 hours that can compete with those marvelous experiences. Yet my yacht tour overshadowed it all, it was just that good!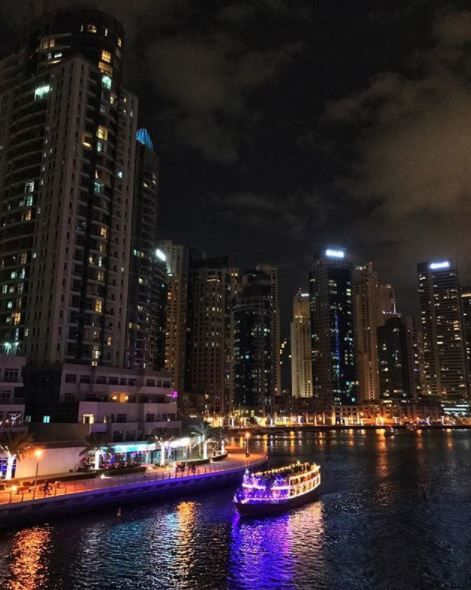 Okay, maybe I'm being a little delusional and bias due to the fact that this was my very first cruise. Sure, I have been on boats before, but nothing of this sort or scale! Since this was a night trip, the gorgeous scenes that are usually seen along the deep blue waters of the Arabian Sea under UAE warm sun were replaced with stunning views of Dubai's skyline. From iconic views of skyscrapers such as Burj Al-Arab and Burj Khalifa to a panoramic view of the city's lime-lights, the yacht offered aesthetic visuals. Safe to say the photographer within me was awoken, unfortunately, my cheap phone does not operate well under low light conditions and I hardly got pictures as memorable as this night was. As cruised around Dubai marina and creek we were treated to mouthwatering delicacies on regular intervals along with a full-course five-star dinner. After our taste buds were satisfied, Fahad and I decided to enjoy the views and on the back of the yacht. With the air brushing through our hair, light jazz music echoing on the front deck and the sound of waves crashing down in the distance, I felt at peace. I hadn't felt like this since quite some time. I was too caught up in the chaos and stress of my daily life in Karachi. Having been accustomed to the city's hustle and bustle under a thick cloud of pollutants had made me oblivious to what a simple journey and exposure to the sea could offer. It was at this point that I realized how necessary this trip was, just for me to reconnect with myself and my spirit through nature.
My first time in a yacht has enlightened me on a lot of things. You should take time to enjoy the good things in life. Nature heals your soul. Most importantly, I really do love yachts! New goal in life, get a yacht!