In and around Bhubhaneshwar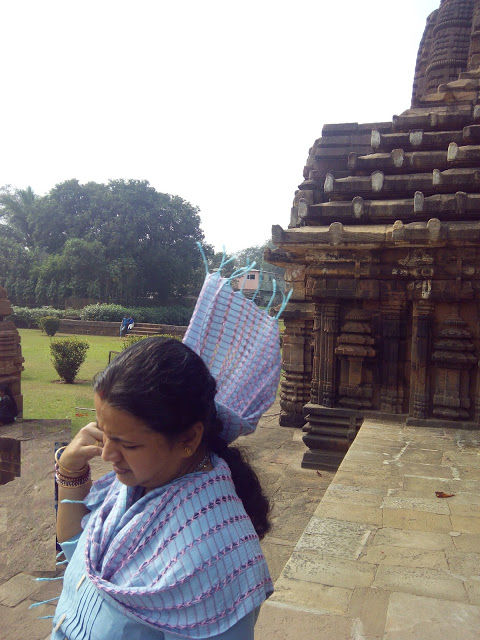 It was still the wee hours of morning during January 21st 2016 when we landed at Biju Patnaik Airport , Bhubaneswar ,one hour flight journey from Vishakpatnam. Our destinies were directed towards Puri - a holy city situated on the east coast of India, also a part of Hindu Chardham yatra .It is not just the religious passion alone that forced this tour,but desire to explore new place, traditions and landmarks. We only knew that Odhisha is a culturally rich state with glorious history, temple architecture and enjoyed a secured place among women's wardrobe for its ethnic Ikkat silk sarees. The cab driver whom we hired from "Cars on rental" to drive us to Hotel Urmee, turned to be friendly, offered his service to take us round for the 3 days. He suggested an itinerary to cover Golden triangle circuit consisting of Bhubhaneshwar , Konark and Puri with Chilka lake. His promise to accompany us to Puri Temple was itself an icing on the cake to our enthusiastic venture.
First place to visit in Bhubaneswar-Puri trip was Rajarani temple situated at old Bhubaneswar near Tankapani Road. Rajarani temple derives its name due to the employment of dull red and turbid yellow sandstone locally called "Rajarani".It is famous for its sculpted figures and the successive tiers of projections rising to form 18 m tower. This temple has no idols as such. Dance, Life and some very personal moments of life similar to Khajuraho mithun shilpas are depicted in the form of carvings around the temple .The best preserved sculpture of the temple are the standing astadikpalas on the central façade of kanika .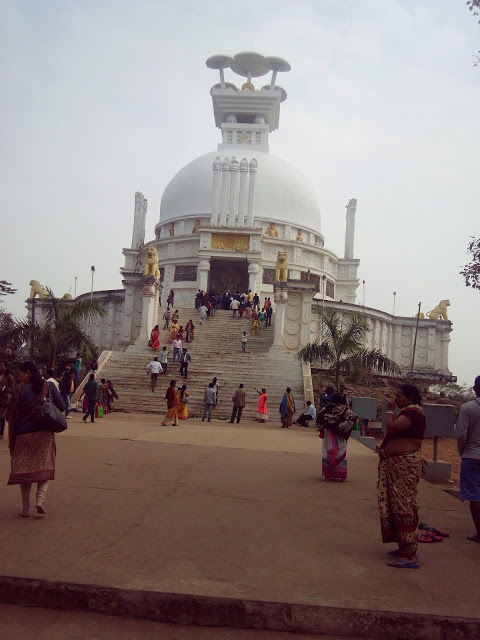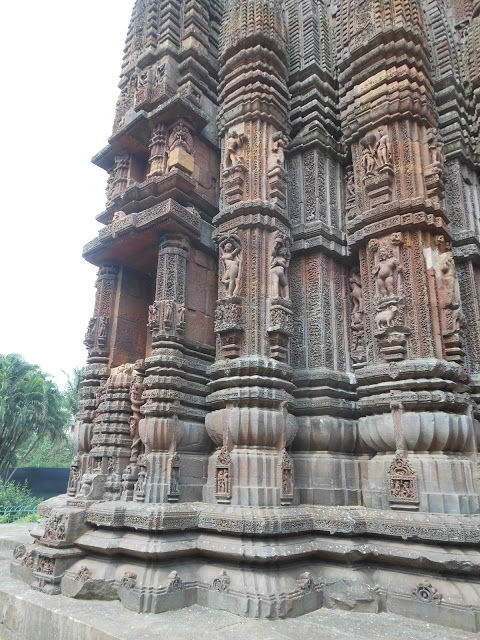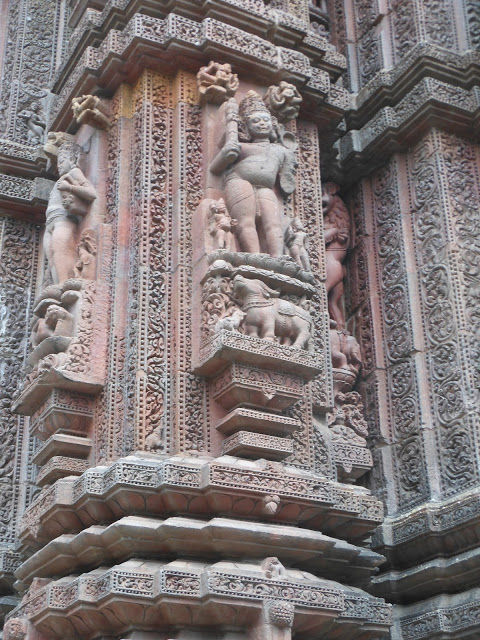 The image of Indra is intact and notable for its body ornamentation, coiffure and facial expression. Scenes of marriage of lord Shiva, lord Nataraja, goddess Parvati are the cult images present in the temple. There are tall slender sophisticated Shila balikes gracing the walls of the sanctum depicted in various roles and moods in passionate actions such fondling her child, holding a branch of tree, attending to her toilet, looking into mirror, taking off her anklet, caressing her pet bird and playing instrument. . The Government tourist guide gave information about architecture and historical connections. He knew the basics and the important elementary facts about the temple architecture and spoke in a very good English .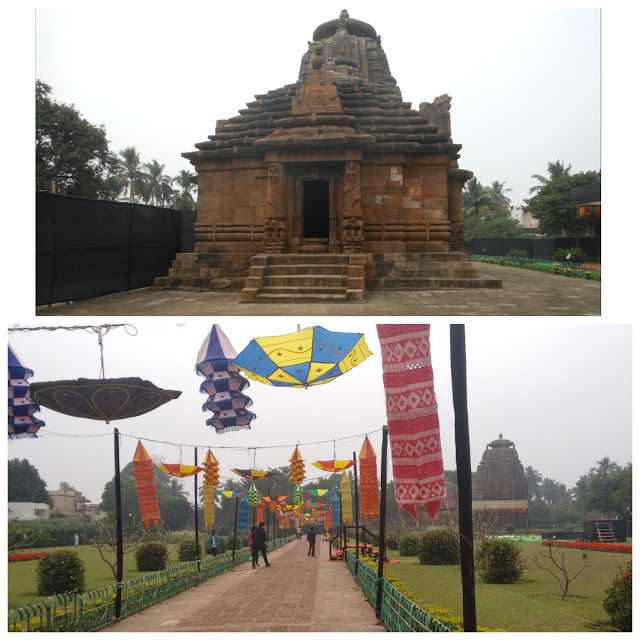 Every year Rajarani Music Festival is organised by the Department of Tourism in the Rajarani Temple complex in Bhubaneshwar, we missed it by a day.Lingaraj Temple :The temple dedicated to Harihara, a combined deity form of Lord Vishnu and Shiva, is one of the major tourist attractions of the city. The central tower of Lingaraj Temple stands at a height of 180 feet and the temple complex contains 50 other shrines. Pandas/Priests at the entry approach for offering puja but we did not avail their service. There were only few people inside, we performed pooja here and poojari gave us a silver bilwapatra. Around the vicinity of the shrine, there are other temples of different gods and goddess.
Muktheshwar temple: The "torana" (arched gateway) is the first attraction of this temple. It is really the Gem of Odisha architecture. It is a nice place for both worship and leisure. The temple faces west and is constructed in a lower basement amidst a group of temples. The temple is a small one compared to other larger temples in Bhubaneswar. The temples is enclosed within an octagonal compound wall with elaborate carvings on it.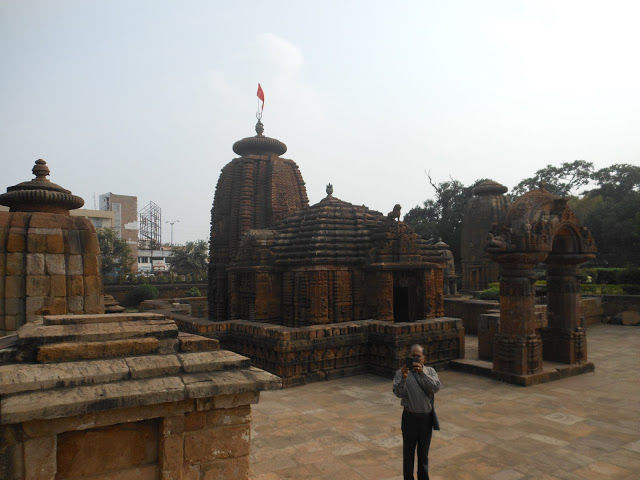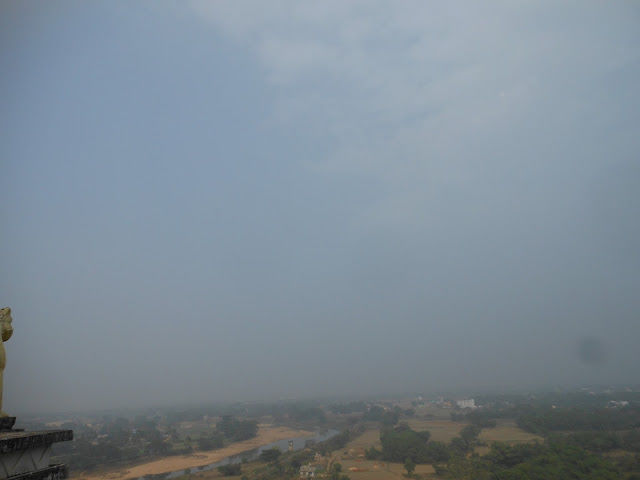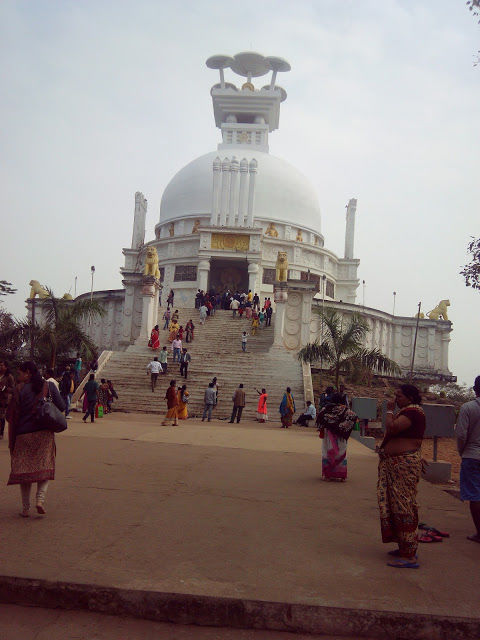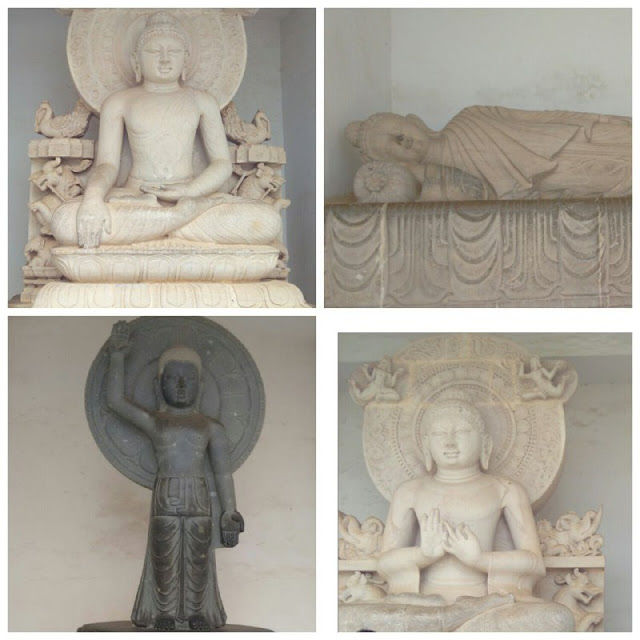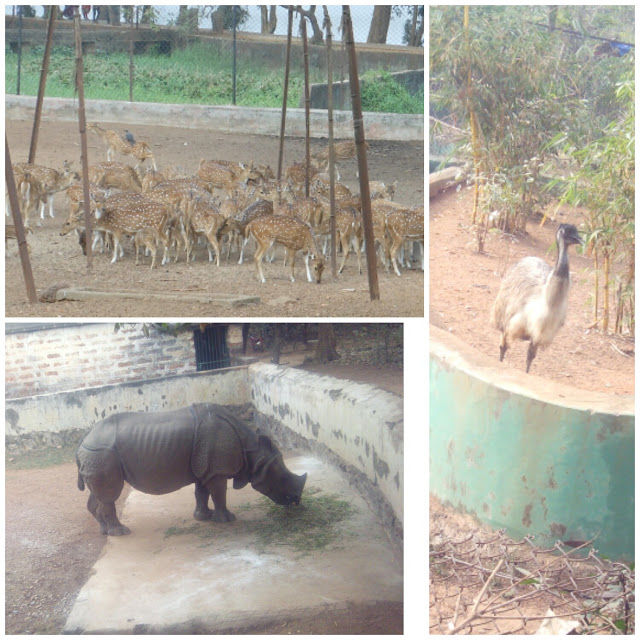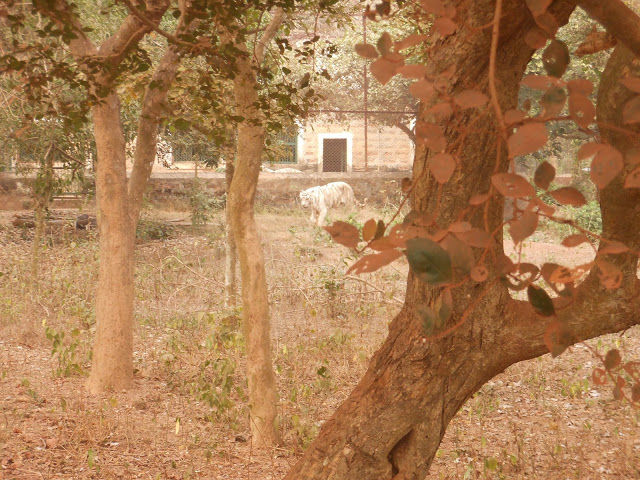 Just outside Bhubaneshwar ,on top of the hill are Udayagiri and Khandagiri vaves. These are the twin hills of Kumargiri and contain varieties of rock-cut caves, built mainly for the Jain monks around 1st - 2nd century B.C. These are old caves partly natural and partly structured built as residences for Jain monks. You need to climb a few steps to reach to caves. Most of the caves consist of rows of cells having opening towards the common verandas or open space. The doorways have attractive carvings of animals, creepers and flowers. Climb is steep place may be hot during summer season. On Kandhagiri hill you can also visit beautiful Jain temple and can enjoy beautiful view of the city. Be careful of monkeys as they are large in numbers. Udaygiri caves can be best seen from Kandhagiri hill. You may take guide for better appreciation of the caves. From the top - one can get nice views of the city. Our driver told us that few scenes of Shahrukh Khan and Kareena Kapoor starrer Asoka was shot amidst this magnificent setting of caves and last scene at Dhauli.