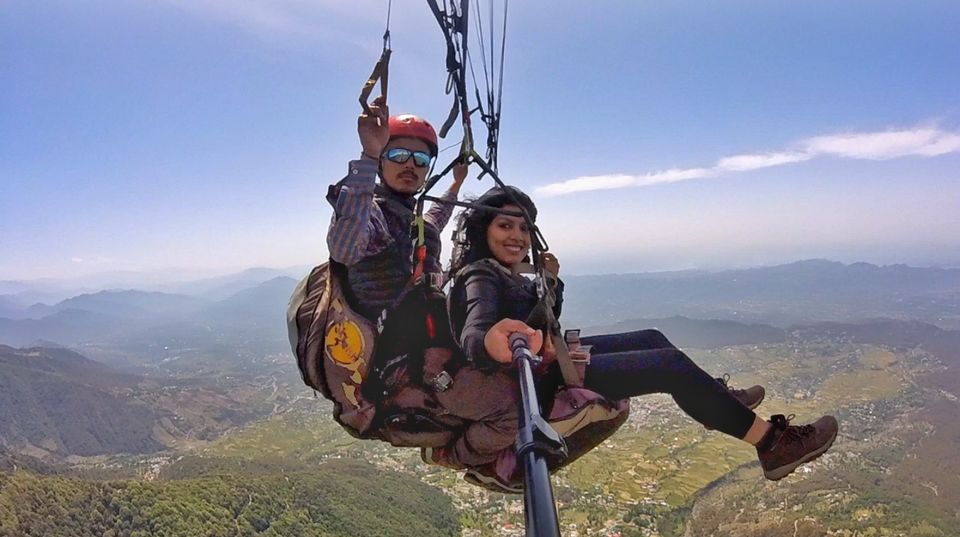 Bir, was the start of my first "real" solo adventure. Yes, I have been on many day solo trips but nothing like starting your week long solo adventure in Himachal Pradesh. Himachal doesn't have any shortage of places, it is almost endless trove of natural beauty and adventure. In such a diverse environment, it can get pretty confusing to pick just one place to visit. If you're in such a pleasant conundrum however, you might want to hit up Bir-Billing for a more adrenaline-fuelled aerial adventure. I wasn't, however, in any conundrum, because I knew I had to do my first ever paragliding adventure in Bir.
Bir is a Tibetan settlement situated in the shadow of the lofty Dhauladhar Mountains. Recently, it has also carved a name for itself in the international paragliding circuit after it hosted Paragliding World Cup in 2015. The heights, along with the climate of Bir Billing are the most suitable for any air borne gliding sport. Along with this, the tea plantations and stunning views of the Dhauladar range of the Himalayas add to the beautiful experience of flying here.
Of course, getting a paragliding license requires a good deal of training, and for working professionals like us it seems like another few days/weeks off to enrol ourselves in the program. But there are tanden paragliding flights for newbies like us, where we are accompanied by professionals—require no special skills – just one skill – to take that "great leap of faith" to jump off into a sheer drop of a 1000 meters. Trust me, it does!
Since I was travelling solo, I decided to stay at Zostel, Bir and what better to place to meet other solo travellers. Totally loved my stay here. It's a 10 minute walk from the main town, yet secluded to enjoy the countryside. They have some amazing outdoor seating area where you can just chill with fellow travellers or read a book. While I was having my breakfast in the open sitting space in Zostel, I could see colourful parachutes floating in the sky and I could already feel the butterflies in my stomach. In a few hours, I would be up there too, experiencing it all!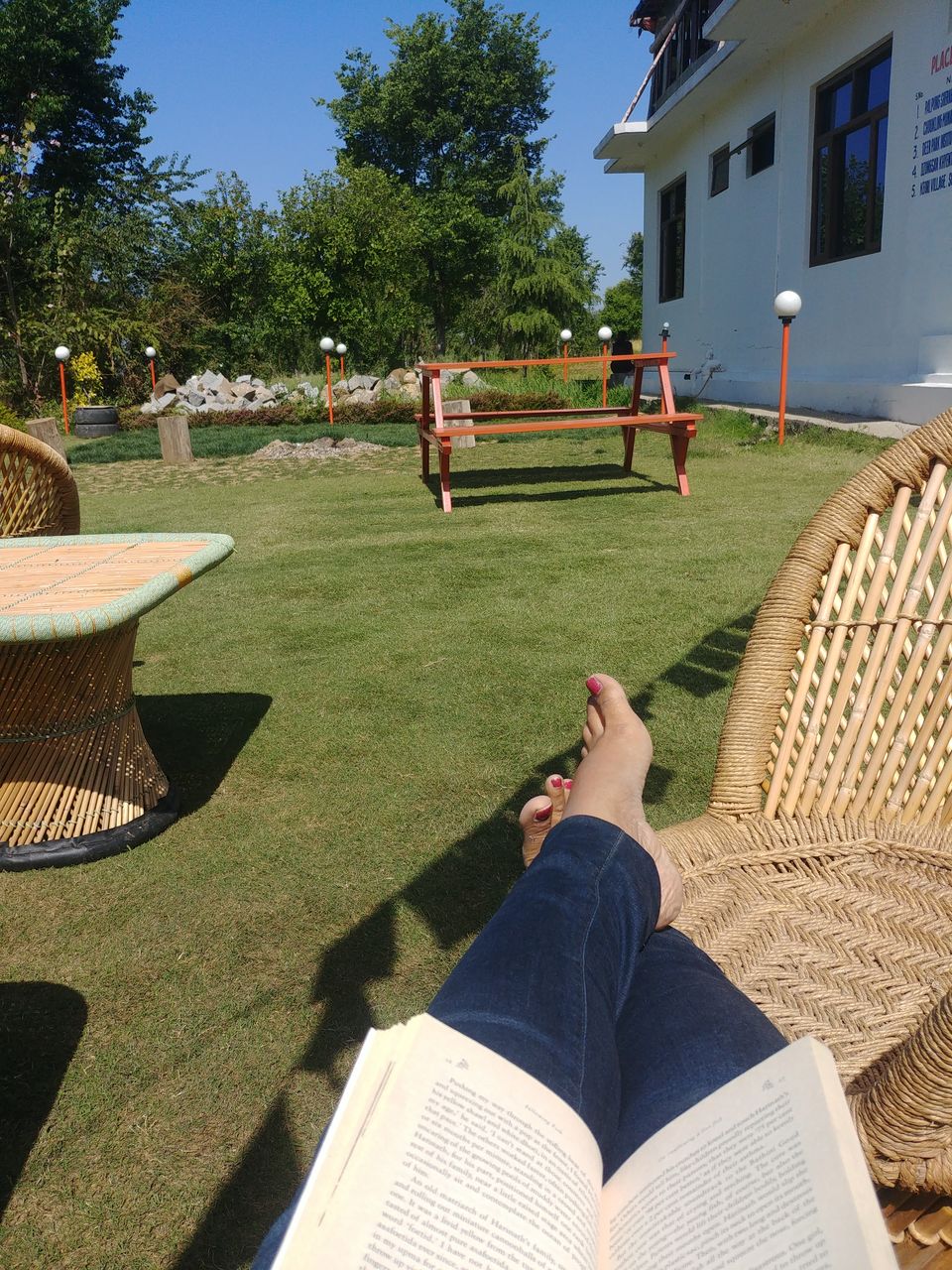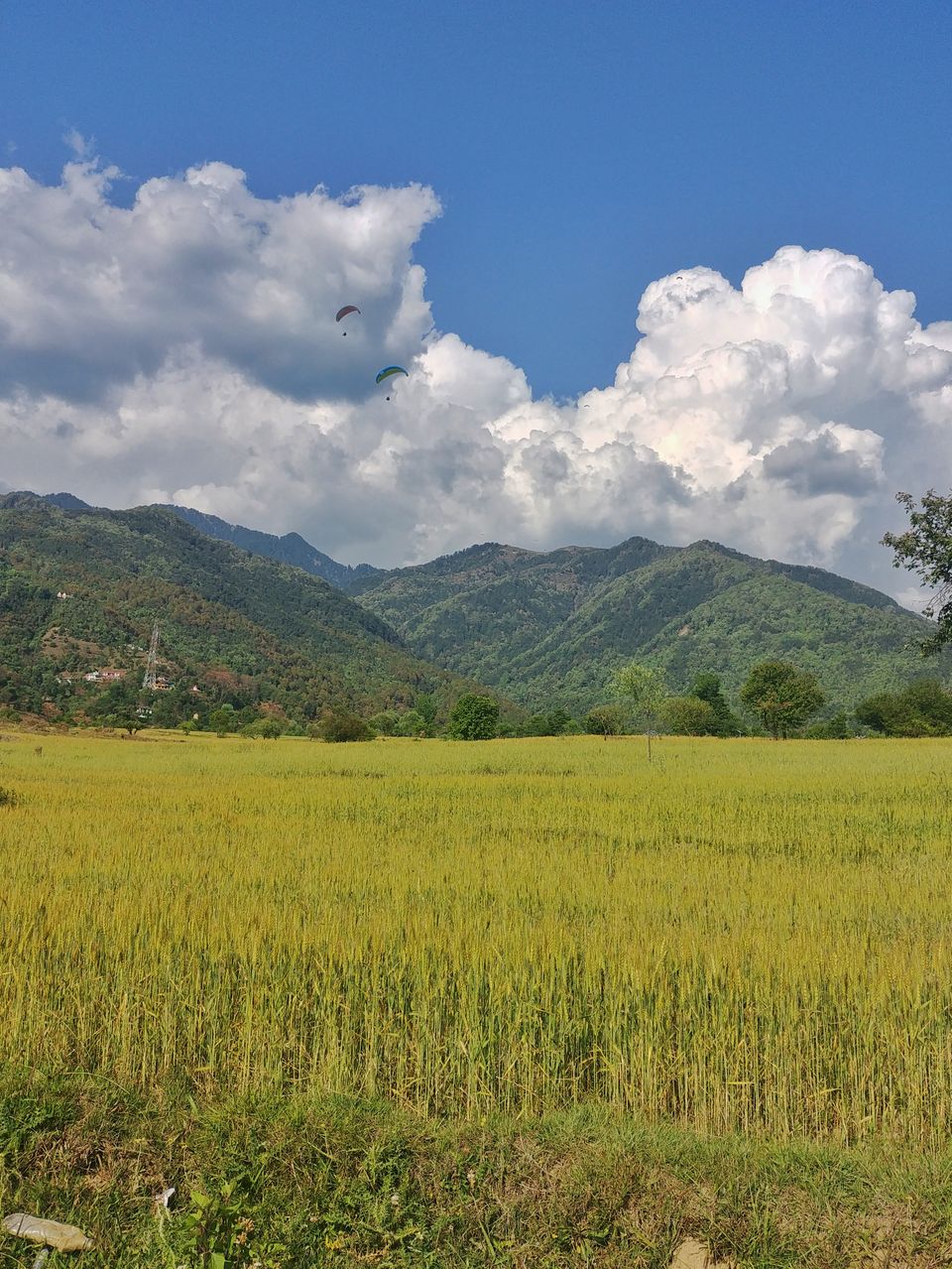 I met Aashna, another solo traveller and we signed up for our paragliding adventure through the folks at Zostel itself. They arrange the pick up from where you will be introduced to your pilot and they take you from Bir to Billing – the launch site, which is about 18 kms from Bir. The booking can also be done on the spot at Bir village as well. Do check operator license before engaging them.
Bir is the landing point and Billing the take off. It costs around 2500 INR for a 30 minute aerial bound adventure, this is all inclusive of the travel from Bir to Billing along with the gopro costs as well.
My experience of Paragliding in Bir
I, like many others, decided to head to Bir Billing to make my dream of flying come true. It was first experience of paragliding and I was super excited. I was glad that I picked Bir for my first paragliding adventure, which is famed to be the second best place for paragliding in the whole world .
So, here we were, heading to the Billing (take off site) with our pilots in this super cramped Maruthi Omni with a crazy Himachali driver. The adventure had begun on the way, even before reaching Billing. On the way, I engaged in a quick conversation with my pilot and asked him various questions. They do such 5-6 rides per day and sometimes the experienced paragliders also glide from Bir to Mcleod. Isn't the freaking awesome!? Gliding over the lofty snow capped peaked of Himalayas! That was another level of adventure. He spoke about how Bir was a quaint little town a couple of years back and the sudden inflow of tourists for the paragliding adventure has created a lot of opportunities for localities like them, who then applied for a license at the National Institute of Paragliding at Bir to qualify as pilots.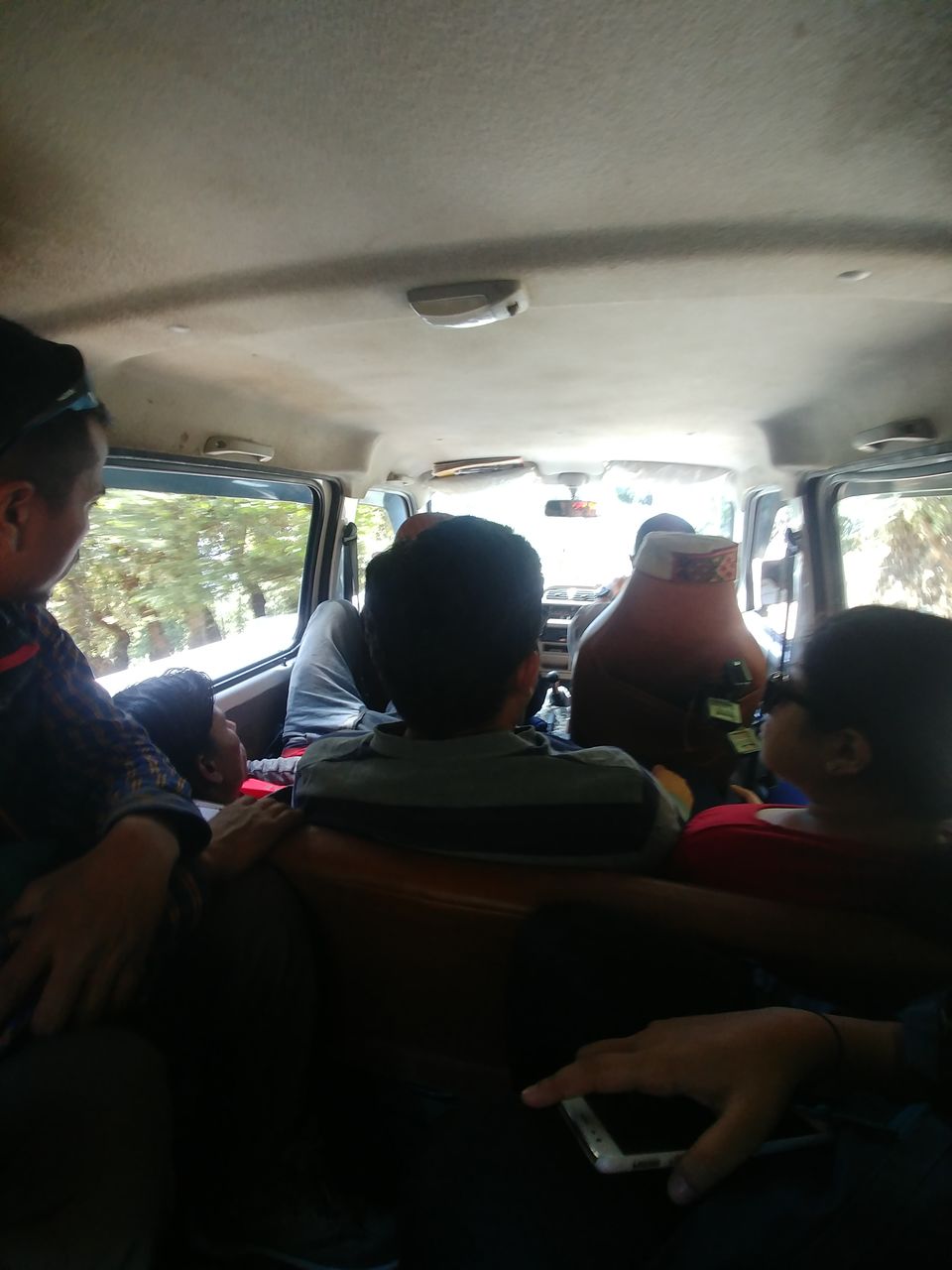 After reaching the site, the pilots take a while to set up the parachute, and you can enjoy the views of the snow capped peaks, take pictures or just people watch (I think this is the best thing to do), how they take the leap of faith! Nervous! Scared! Hesitant! Sceptical!
When my pilot was ready, so was I! I wasn't nervous, but super excited about the thought of being airbound for almost 30 mins. After launching myself into the air, I let the adrenaline rush settle down, I started to relax and enjoyed the views of snow-capped peaks, forests, tea plantations and treetops – and what magnificent views they were!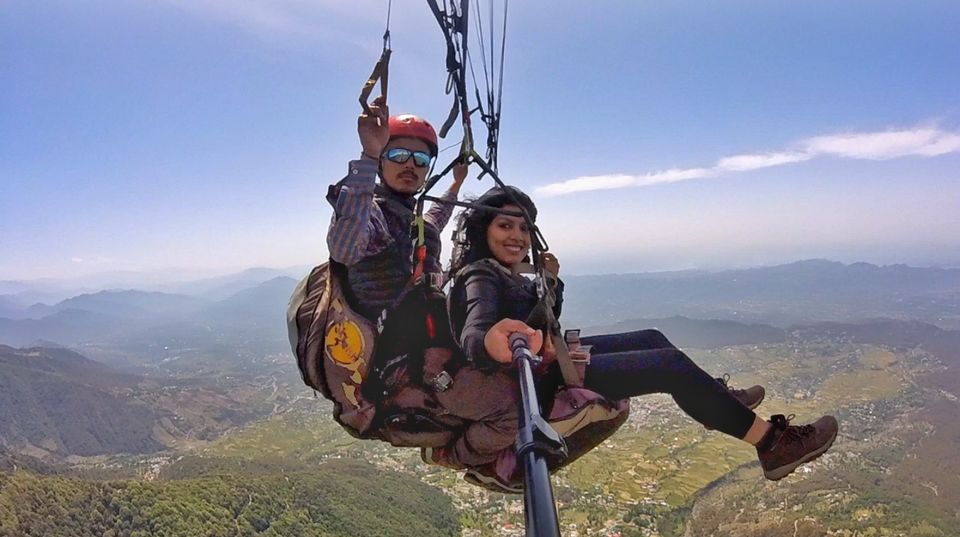 After a while, up in the air, my pilot asked me "Do you want to do something more adventurous". And I asked him, "Isn't this adventurous enough?". Ignoring my question, he further asked, "Do you want to do the spiral dive?". Instantly, without any hesitation, I screamed yesssss. He warned me that by doing this we would loose height quickly. I, nevertheless, agreed. Anything to get the adrenaline levels up again!
Spiral is nothing but an acrobatic stunt performed in the air, basically a 360 degree swirl. You can check out the below video and see how crazy it is. This was the best experience I had, what an exhilarating feeling it was! If normal paragliding doesn't excite you, this will for sure take you to the pinnacle of excitement.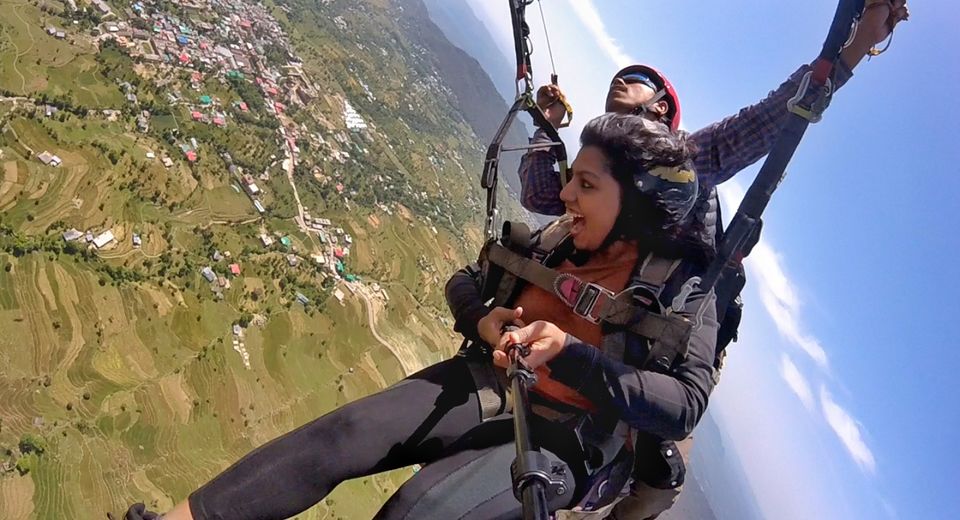 And slowly, Bir town started looking more clear – the rooftops, roads and monasteries. The landing also was as smooth as the take off.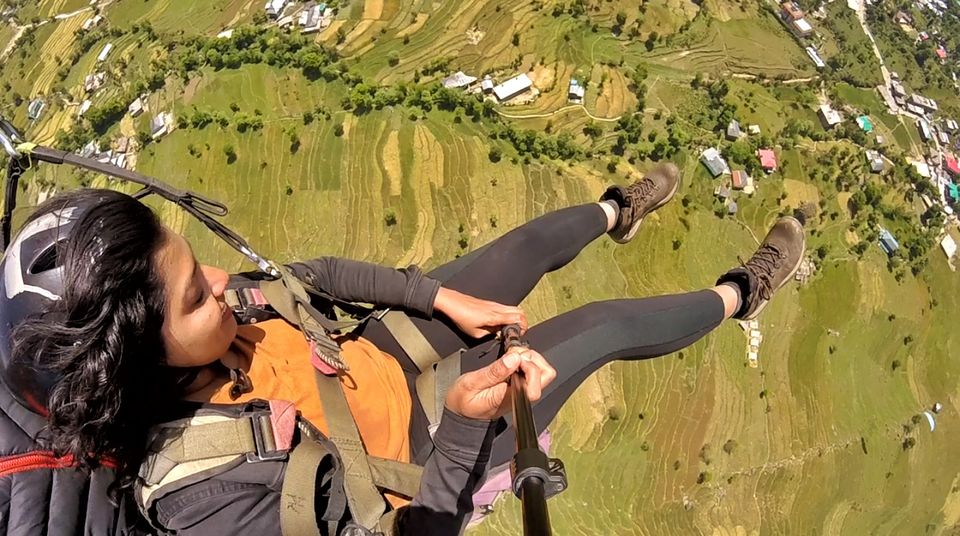 I met, my fellow traveller down and after sharing stories with excitement, we decided to go to Silver Linings café, to treat ourselves with some mouth watering pancakes. ( P.S. Your travel to Bir is definitely incomplete without visiting this gem. Super awesome coffee and the best pancakes ever)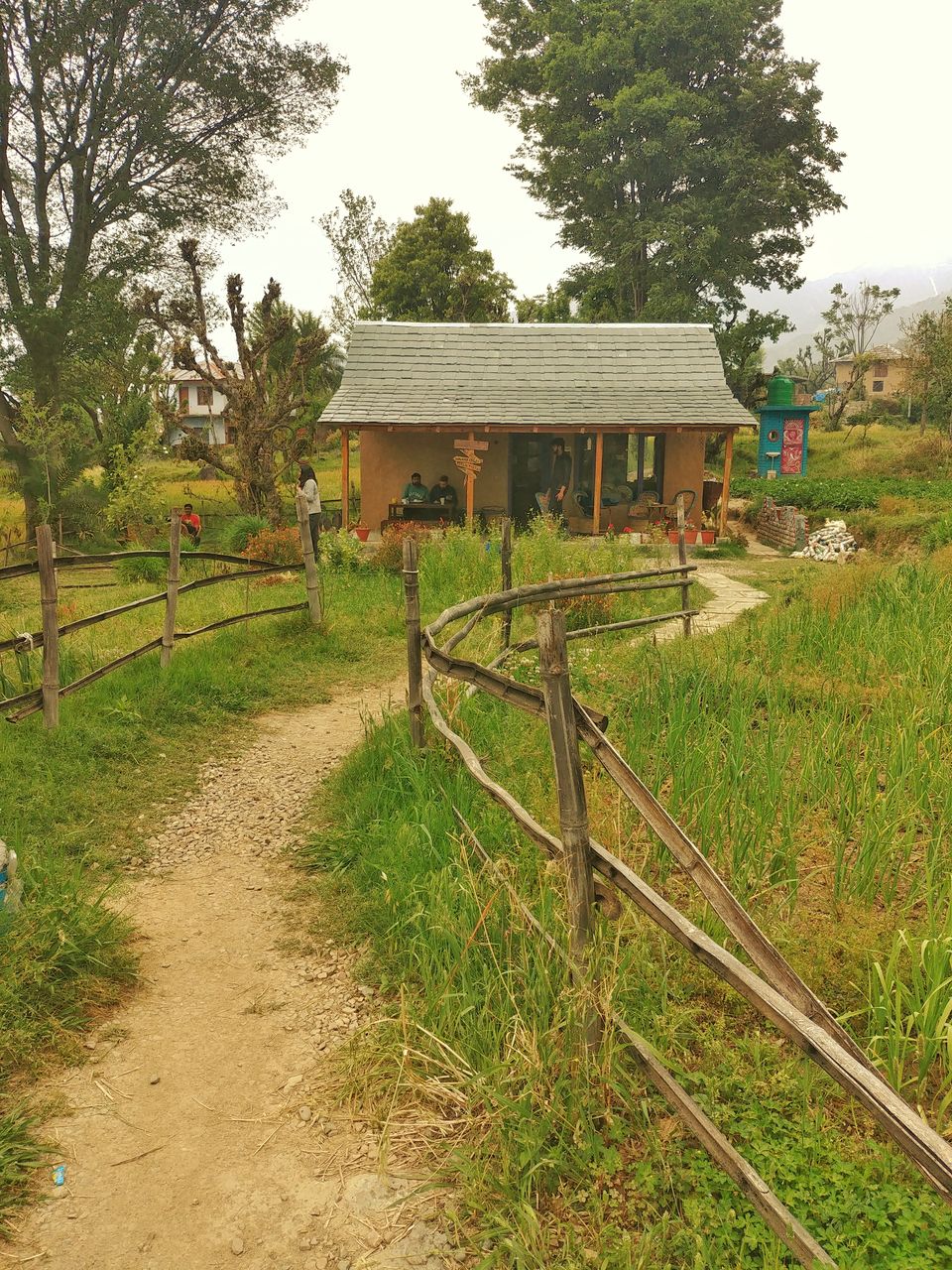 After spending a good amount of time at Silver Linings, we went back to Zostel for a quick nap, to be back in time at the landing site for sunset. It is one of the best places to watch the sunset, where you see the last of the day paragliders manoeuvre their way down in an elegant way, back to the meadows of Bir against the stunning backdrop of the Himalayan sunset.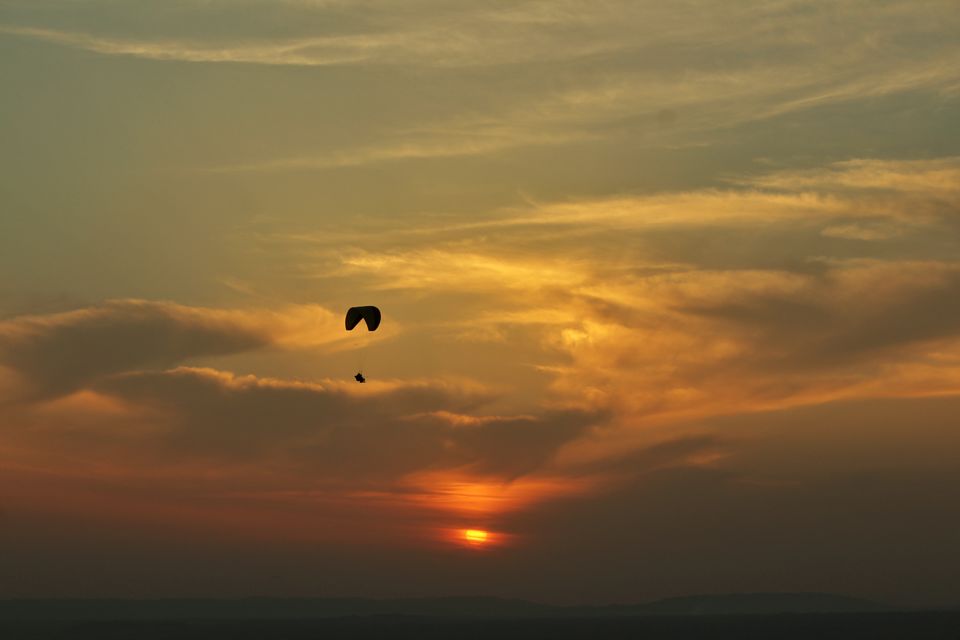 Best time for paragliding in Bir
March-May and September-October. ( P.S. Even though I was here in April, I was lucky as it wasn't cloudy. The next day it started to rain, and they had to cancel all the requests they had received. Do keep some buffer days in hand)
​Paragliding is closed during the rains and and snowfall in winters.
Cafes and Restaurants in Bir.
Silver Linings café : This happens to be the best café in Bir. They serve the best pancakes, the ones I have never eaten in metropolitan cities too. The vibe here is too chill, you can spend hours and hours just enjoying the view. Don't forget to try the pancakes there. This is located near landing site, Bir.
Gliders Pizzeria : Also located near Bir landing site and bang opposite Silver linings.
Garden Café : One of the most prominent cafe. They serve delicious pancakes, wood-fired pizzas and pastas. There is an art gallery in the cafe, selling artistic Tibetan artefacts and designer clothes.
You can indulge in a lot of other experiences apart from Paragliding. You can relish some of the best Tibetian dishes or engage your mind & soul in the art of Yoga or Meditation. You could also check out these places if you have more time in hand.
Chokling Gompa :Chokling Gompa is the monastery of Neten Chokling Rinpoche, a reincarnate lama in the Nyingma tradition of Tibetan Buddhism.
The Bir Tea factory : A Bir co-operative, it offers eco-tours for those interested in learning about the process of tea productions
The Dear Park Institute
The Dharmalaya Institute
By the end of the day I was content, I had paraglided in the morning and walked around the little town of Bir exploring cafes and other places, making friends and bidding goodbyes to the newly made friends.
In the evening, while the adrenaline levels after the paragliding adventure had gone down, I thought to myself, what an amazing start it was for my solo trip. I spent a good amount of time at the landing site in Bir, watching paragliders manoeuvre their way down, watching the glowing twilight slowly waning away into dusk and feeling grateful for this beautiful day in my life.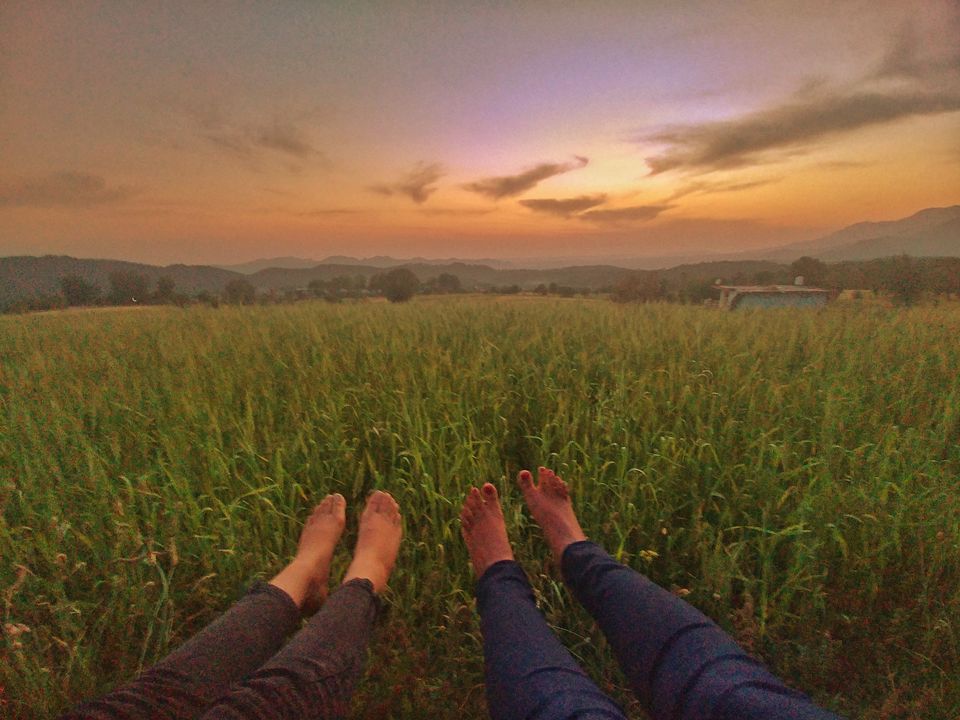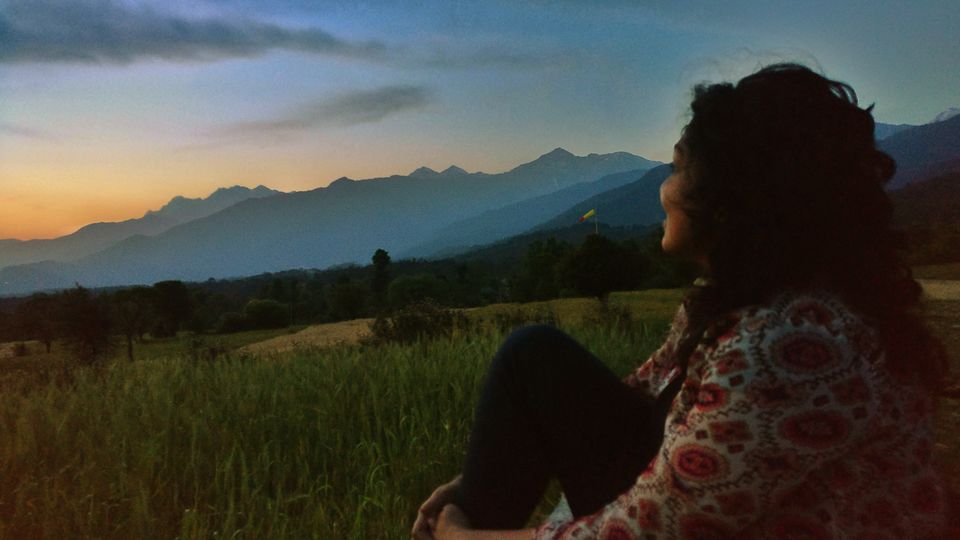 The next morning, we again visited Silver Linings, one last time. It was so hard to bid goodbye to such a good place.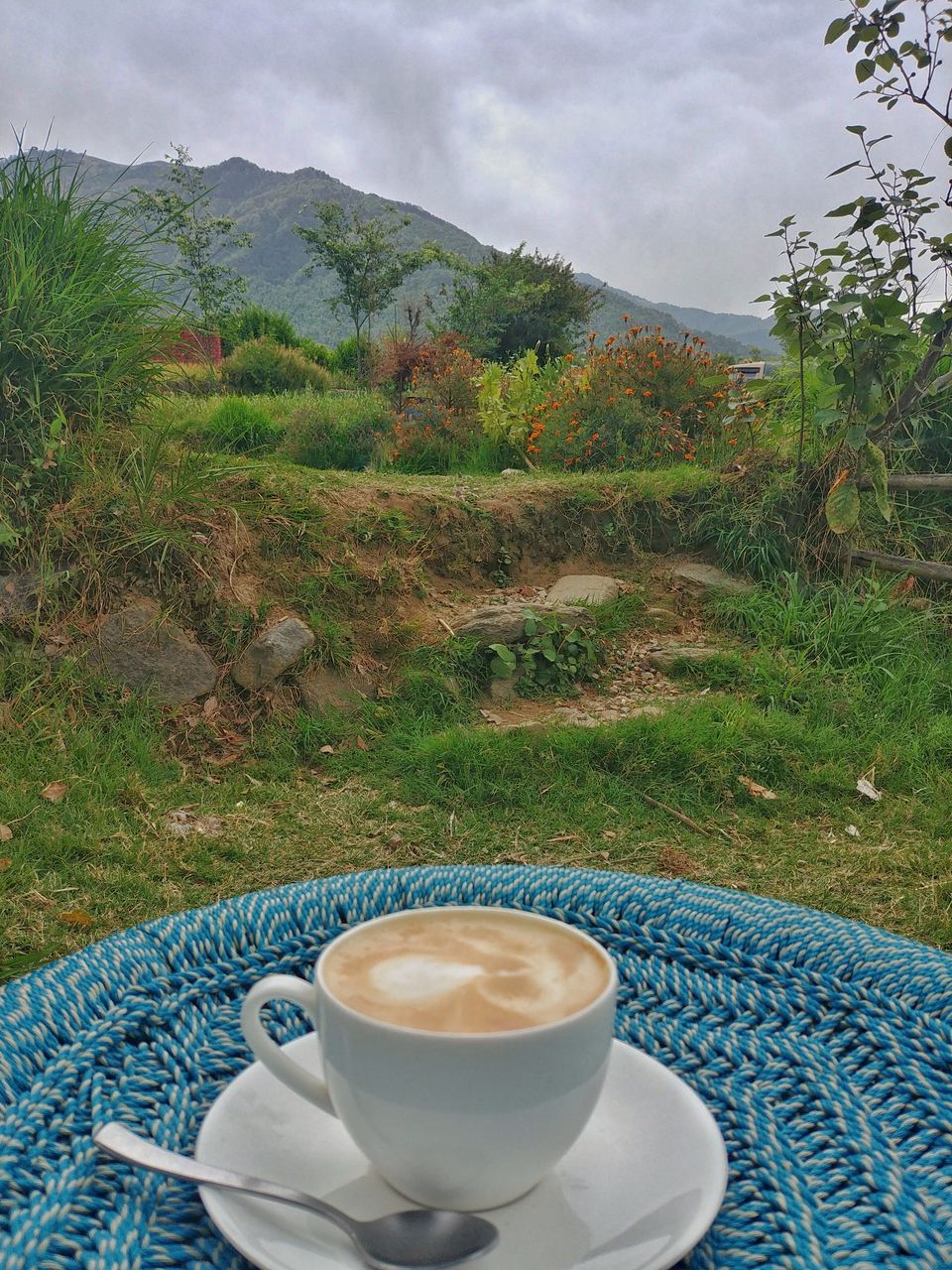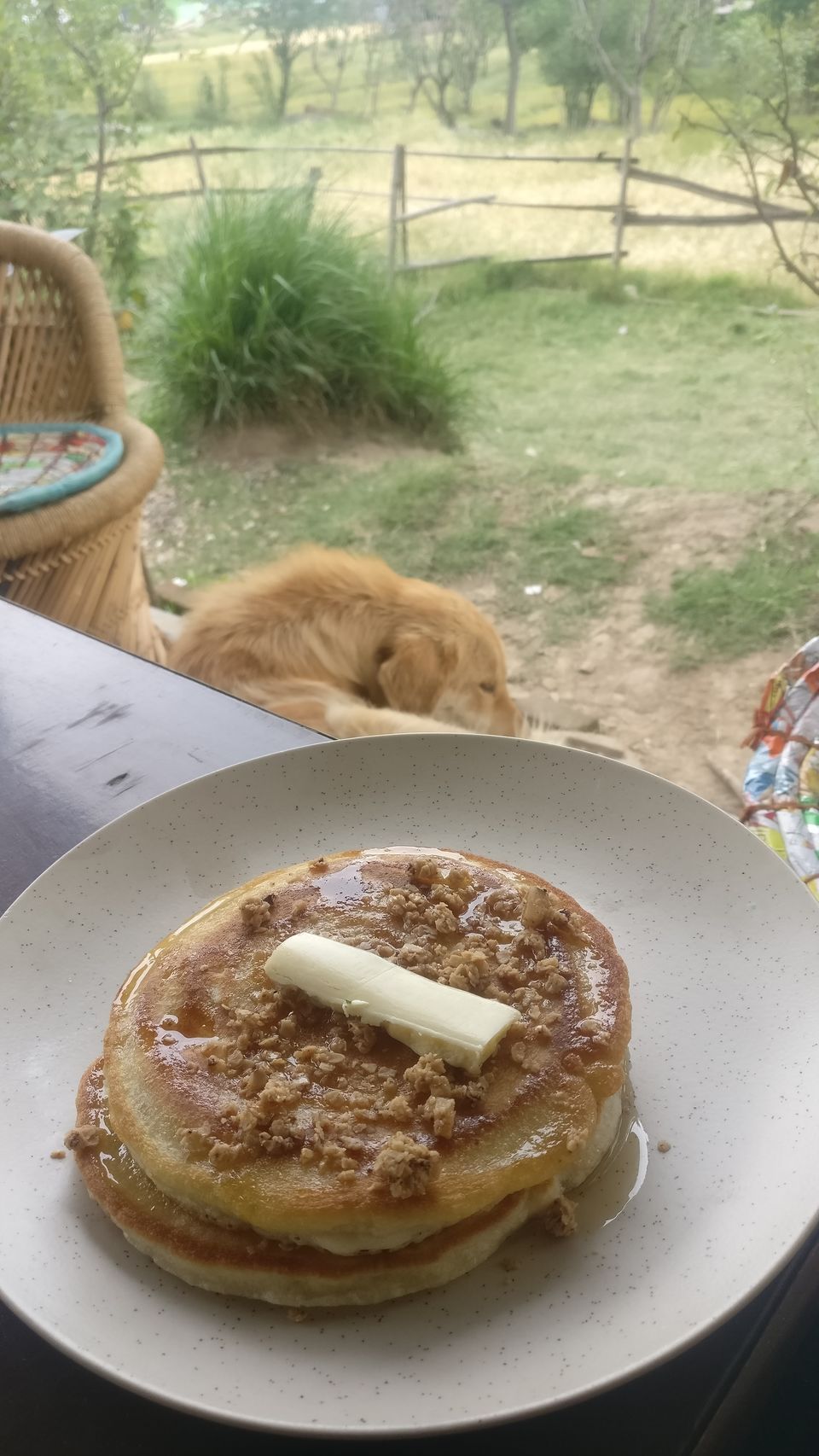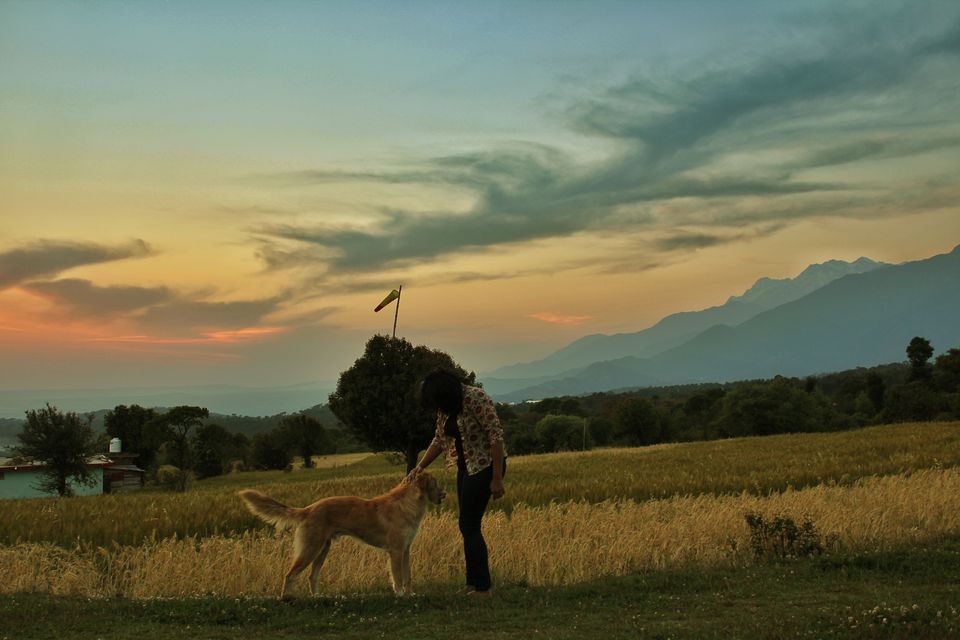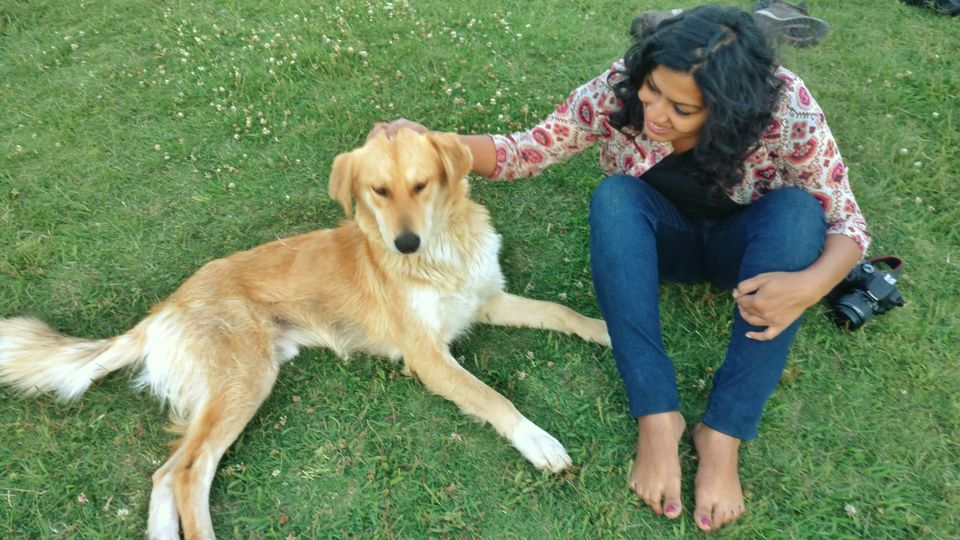 Aashna, my fellow traveller, was planning to head to Dalhousie, she then changed her mind and we were off to Mcleodganj, to spend a couple of more days there just chilling and soaking in the vibe of the place. But, I had one more thing in mind, that I had to check off my list in Mcledod– and that was the trek! It was one hell of a trek – Do read my adventures here.
Follow my journey on instagram here
Or head to my blog here
Hope you had a good read :) Do drop in a comment if you have any further questions.