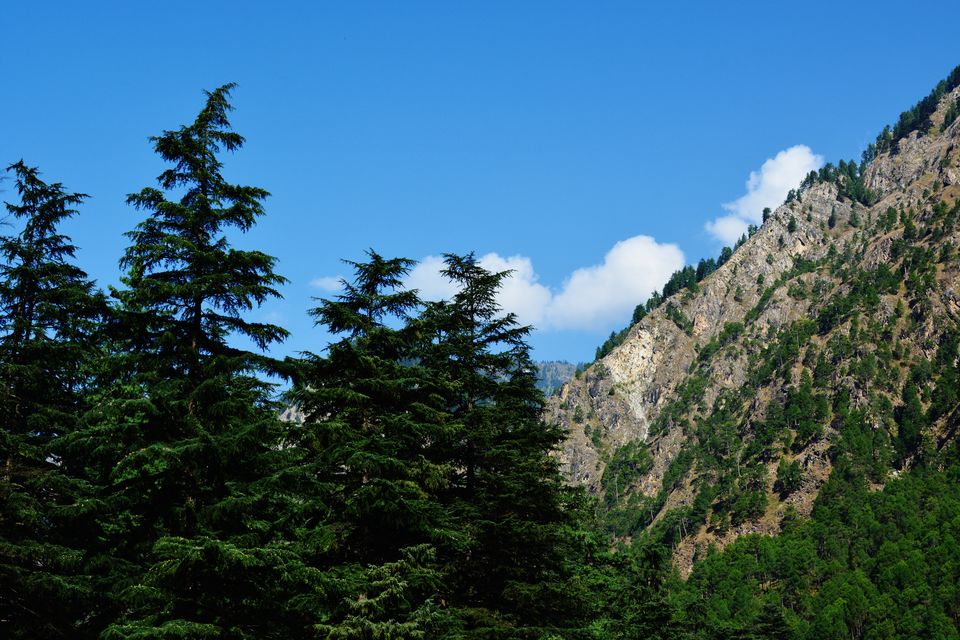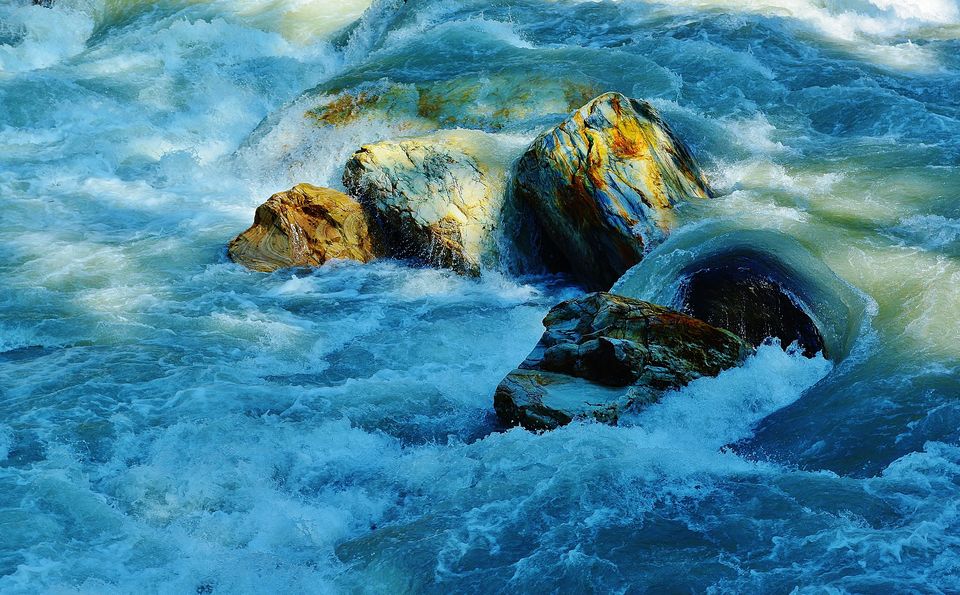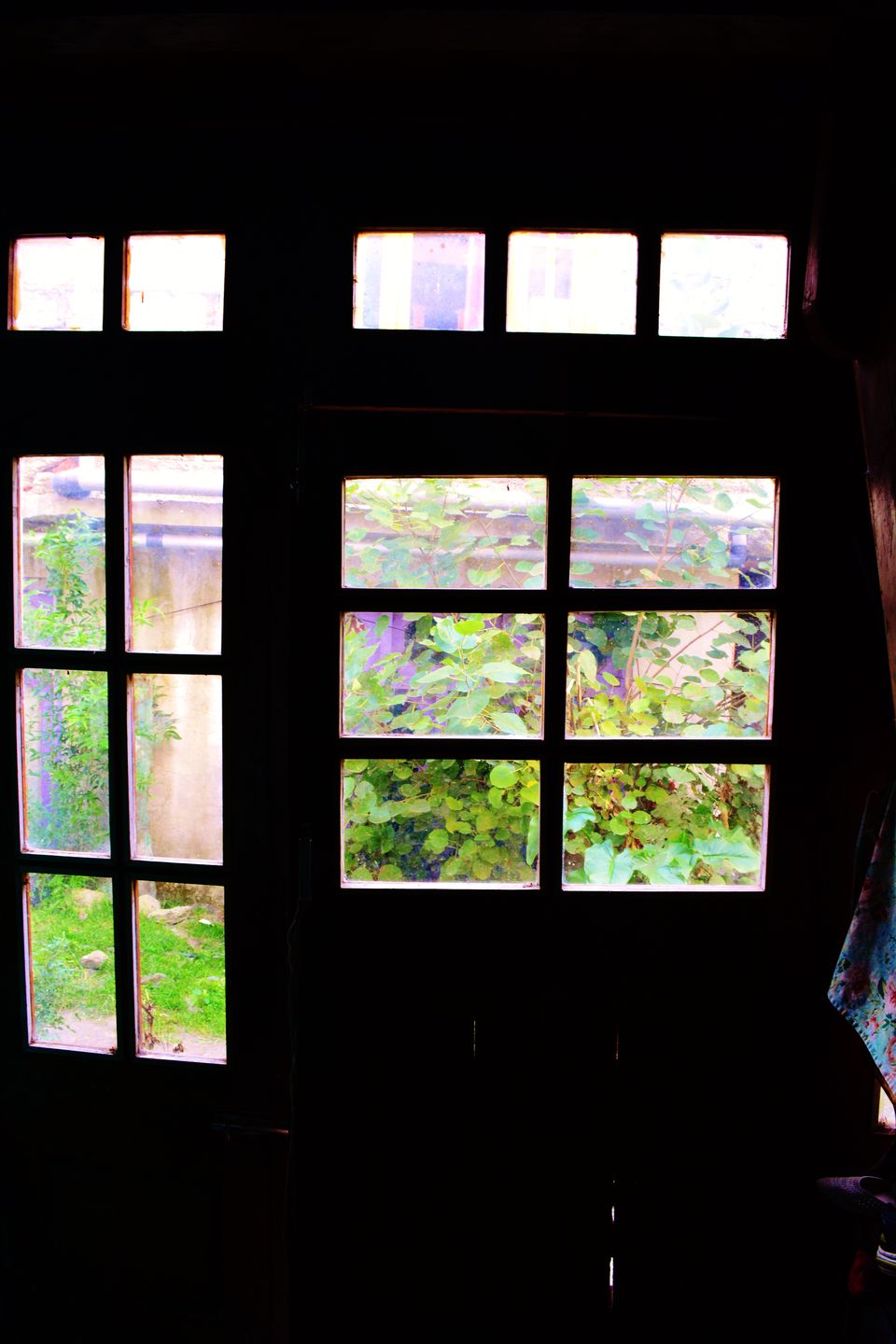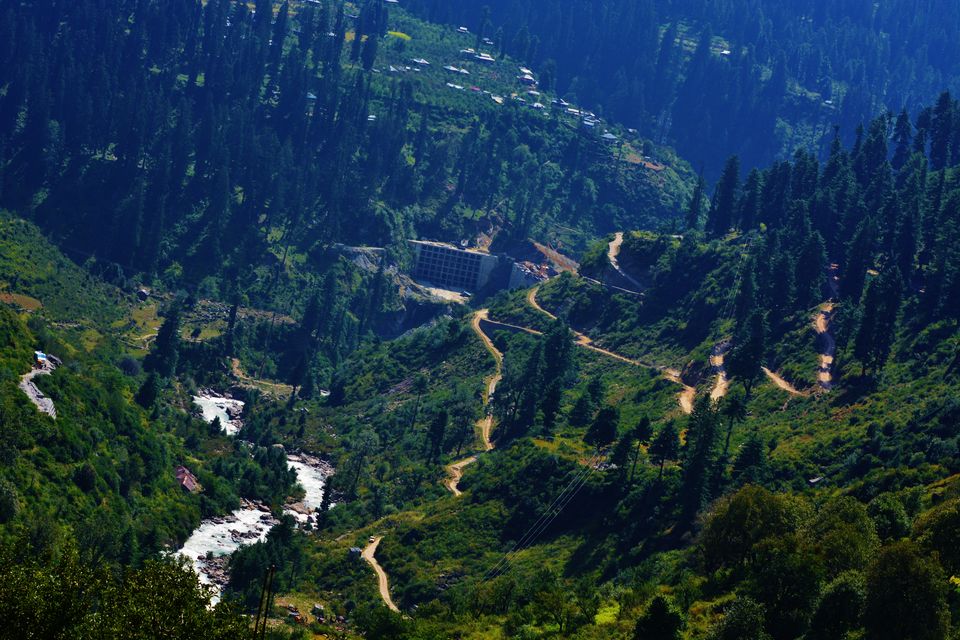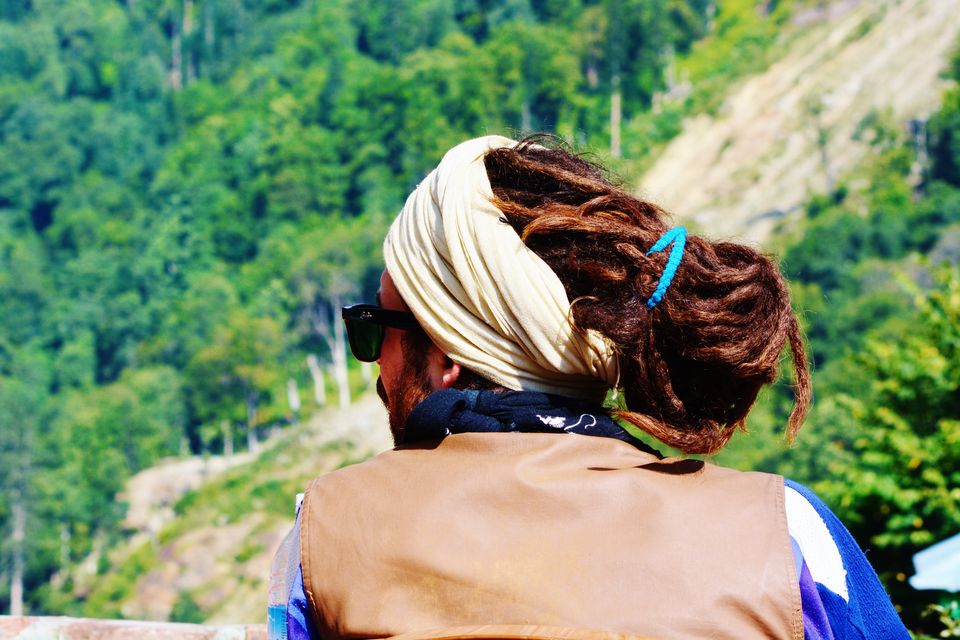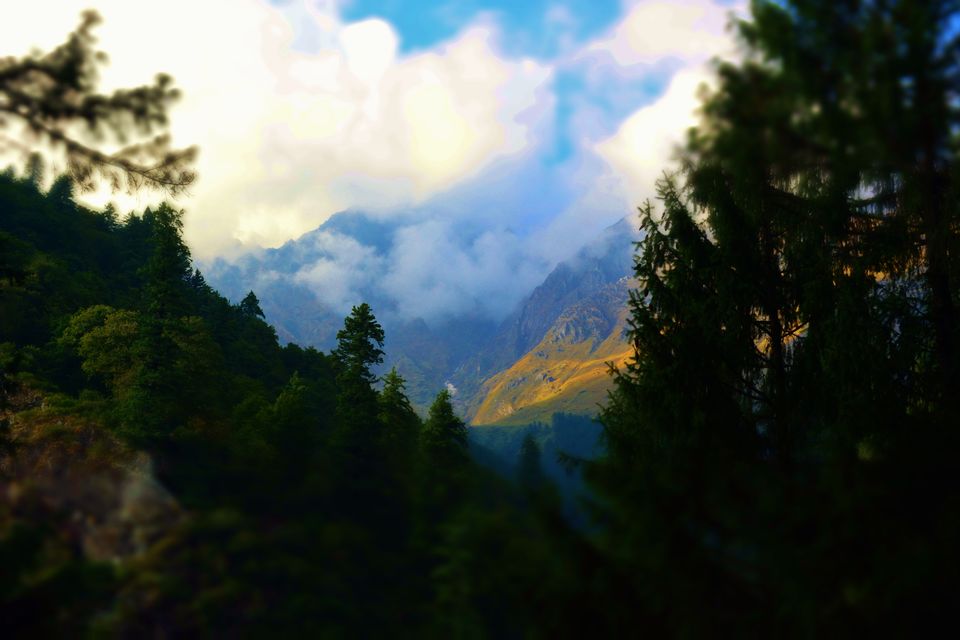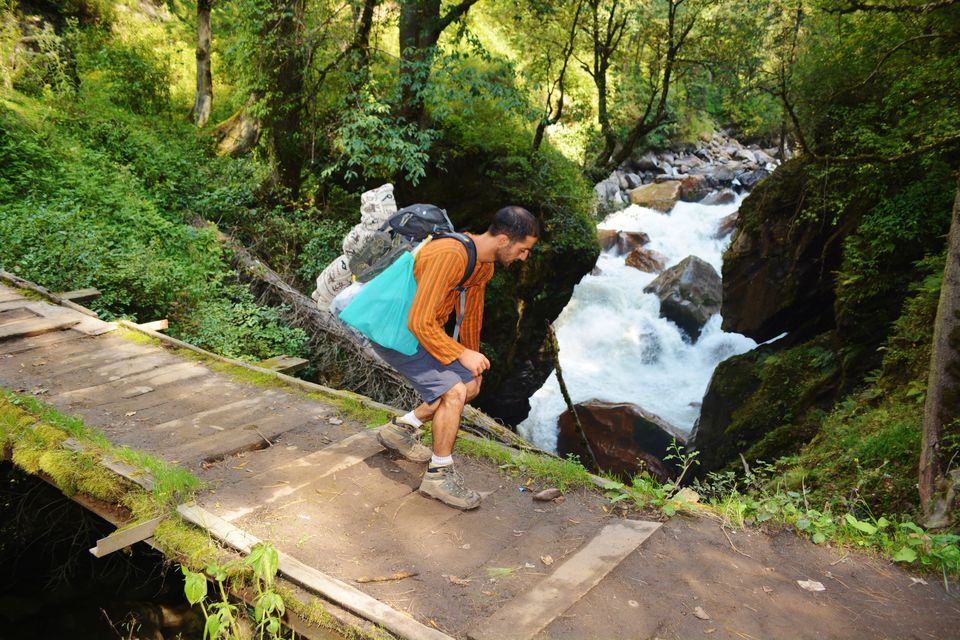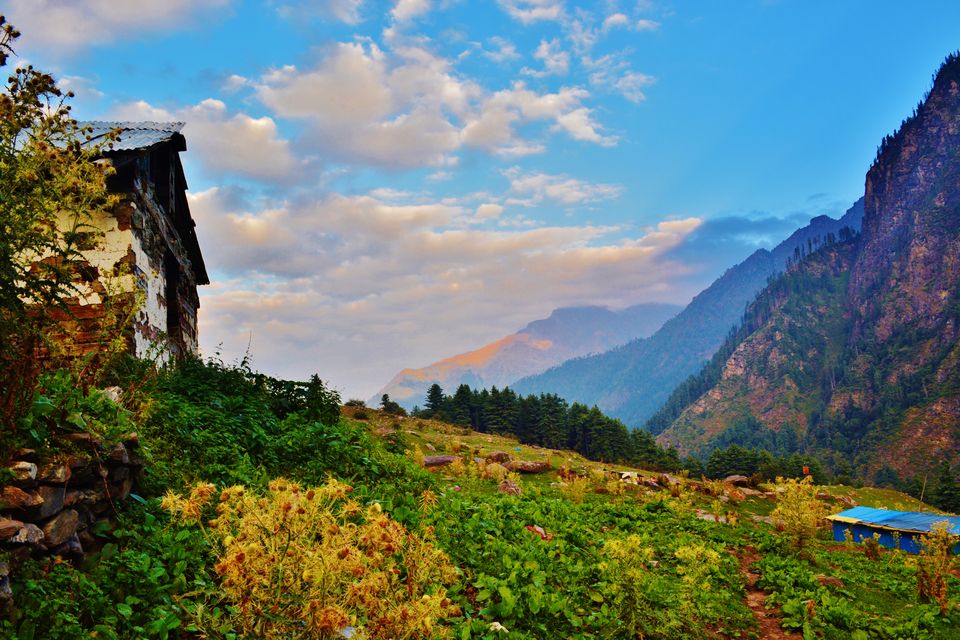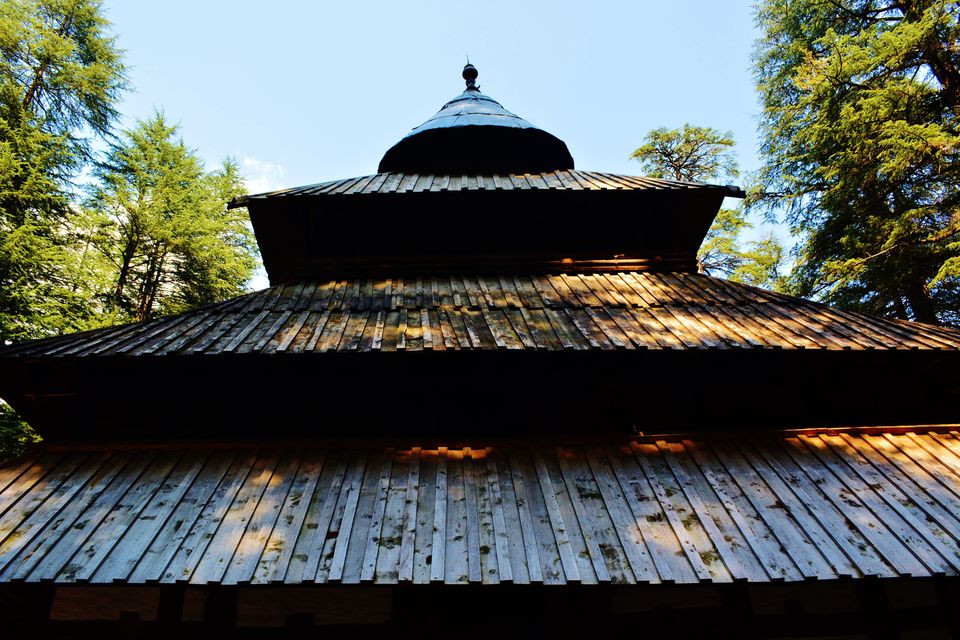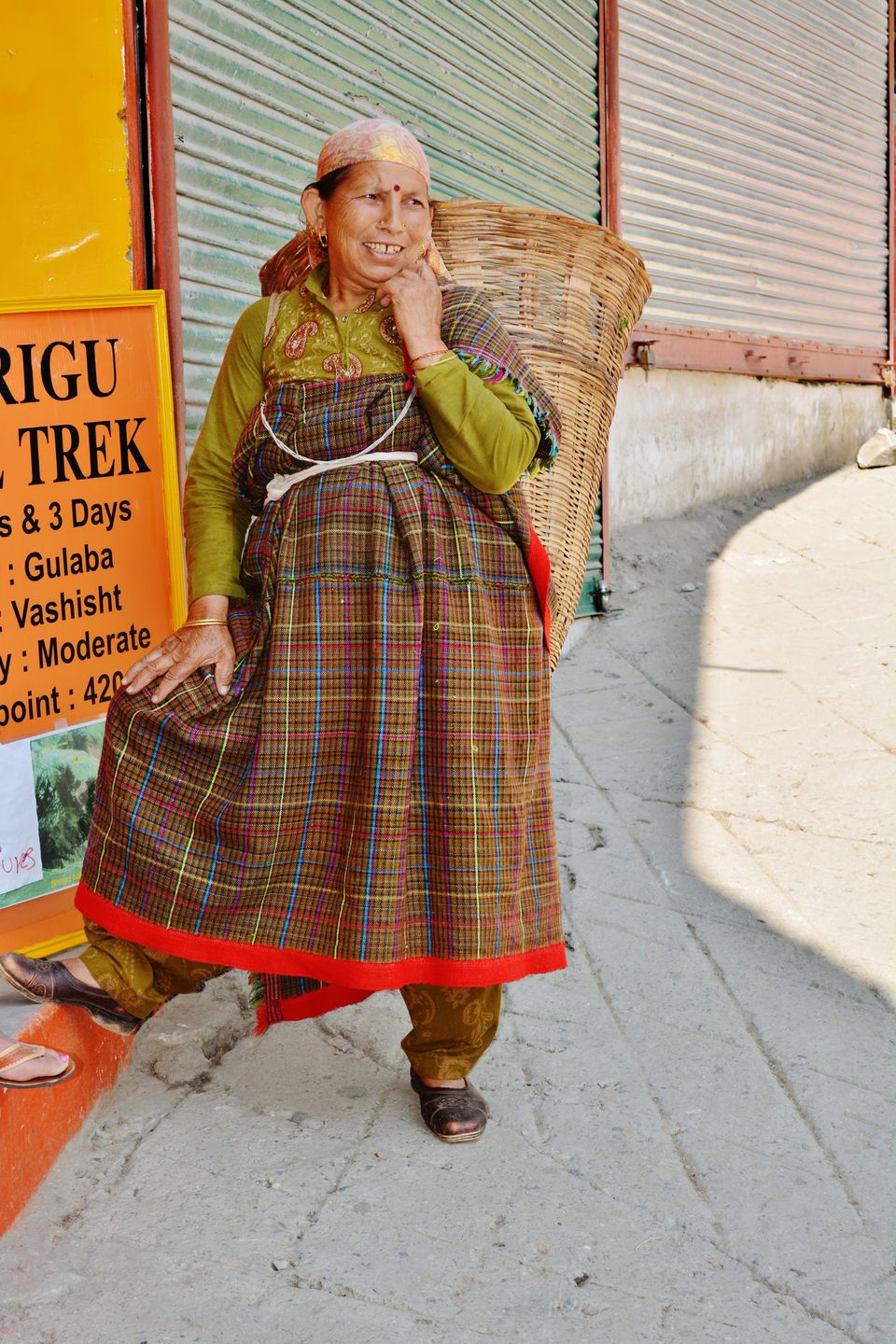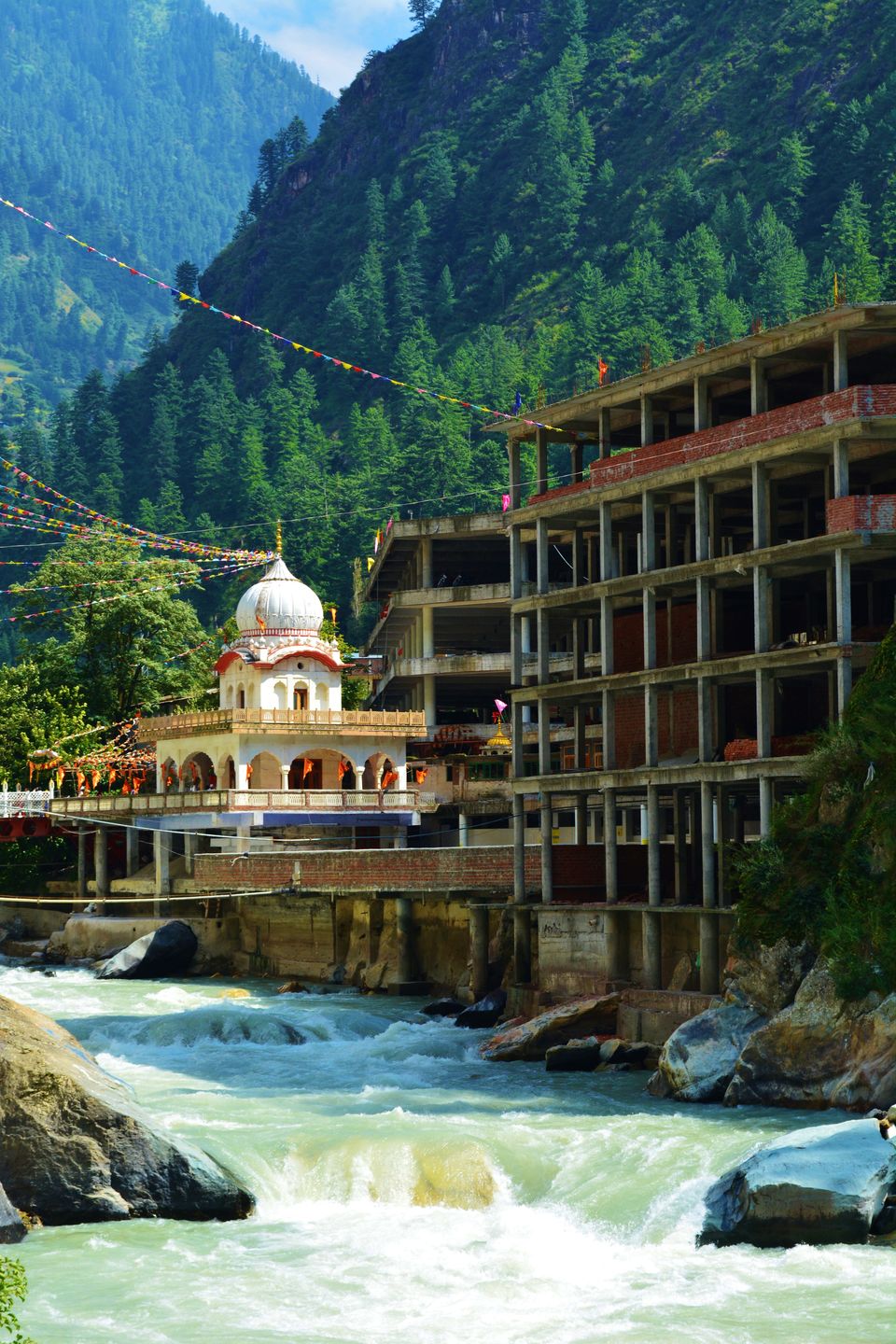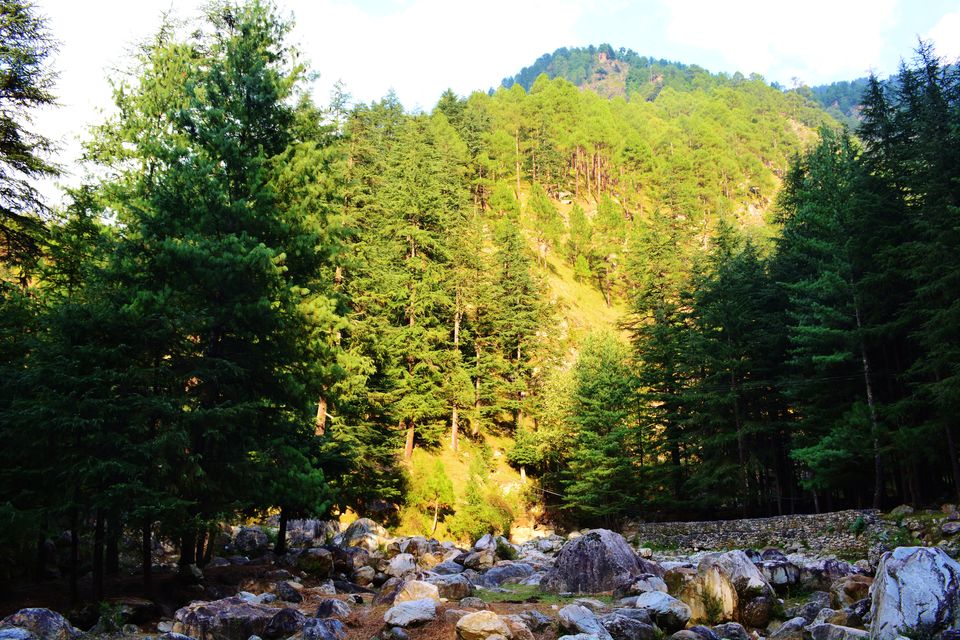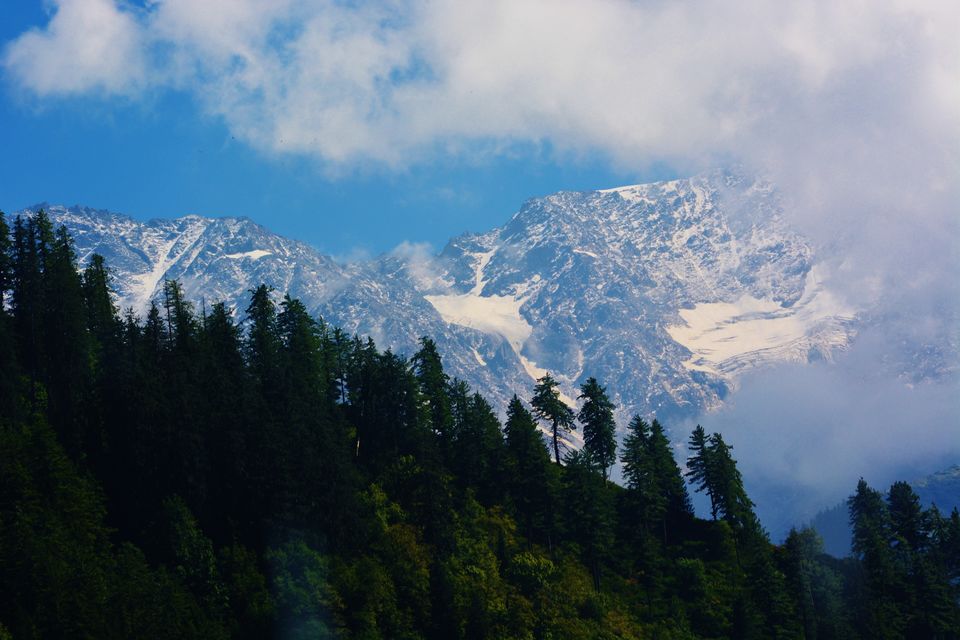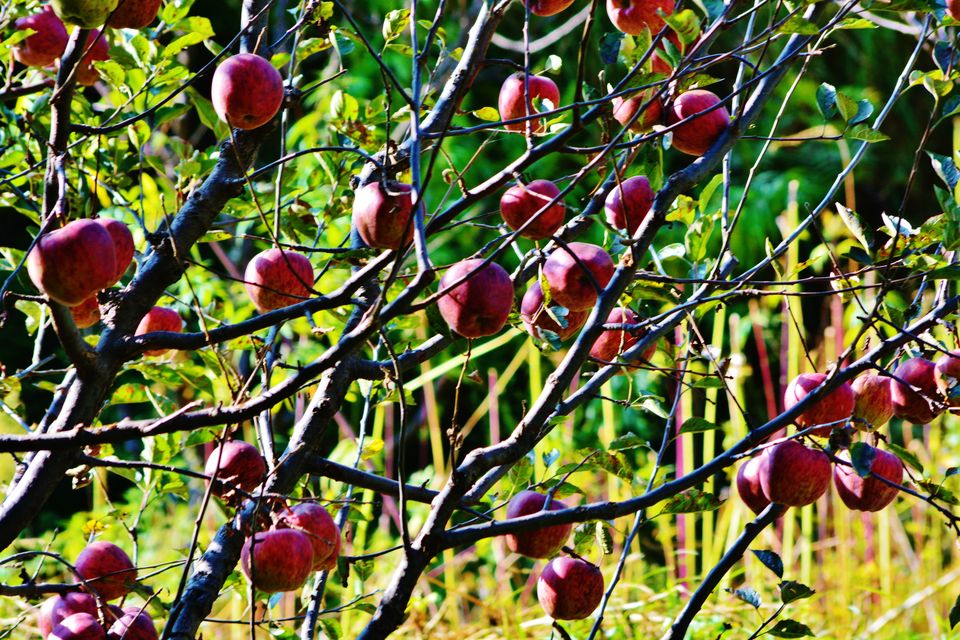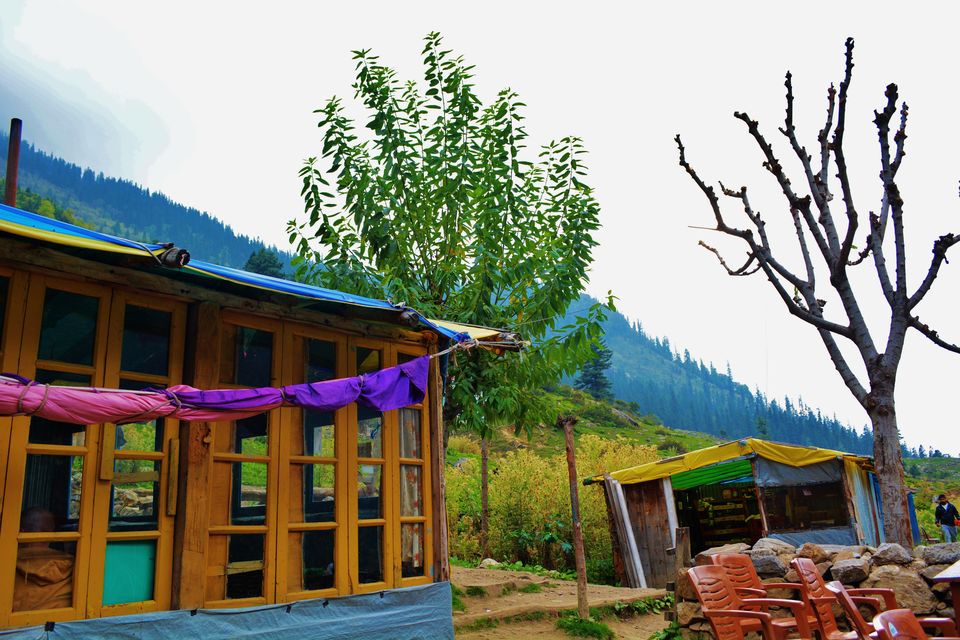 I always wanted to travel, every month, may be every week. And it had been really terrible for me for some time now. I could not go anywhere because either all my friends were busy or I was. But things were to change.
I left my job at August end and I had been going through the interviews of a number of companies. So, in a way I was not free. A very good company had been interviewing me for the entire of September, and I was pretty sure getting through it. But, I did not. No worries, another company came up and yet another and I was not selected anywhere. I felt miserable and was sleepless. Most of my nights were spent looking at those fabulous places where I could escape to. I knew the mountains were calling. Shimla could have been an easy option, but I wanted solitude. One of my friends had recently been to Kasol so I made some inquiry about the place and researched a bit on the net. After all, it was going to be my first solo trip.
Day 0: 30 Sept 2014
I knew I was doing it and I was doing it my way. At 3.30 PM I went straightway from Gurgaon to ISBT Kashmiri Gate. It being a weekday, I easily found a Himachal State Transport Bus, and got a ticket to Kullu for about Rs 600. The bus left at 5.30 and was half filled. Till Chandigarh nobody sat beside me. And later, a group of guys got on at Chandigarh and one of them sat beside me. I tried to sleep as the night progressed, but couldn't. The guy beside me started to converse with me. He was an Engineering student in Chandigarh and was going back to his home in Mandi. At 2 AM we had a discussion on careers and I found it amusing. At 5.30 in the morning, we reached Mandi and darkness was casting away. Mandi felt beautiful, with the road beside the Beas River and a gorgeous tunnel at Aot. At 7, the bus reached Bhuntar where I was dropped.
Day 1: 1 Oct 14
I did not know where to find the bus to Kasol, but I walked towards a direction, found a bus across the river bridge and it was going to Kasol and beyond. I got on it. There were some 10-15 people in the bus, including groups of guys in their early 20's. As the bus moved, one could witness the various orchards of peaches, pomegranate, apples and many other fruits, mountains on the other side and the Parvati River flowing below it, all made a treat to the eyes. Just before we reached Kasol, a few policemen jumped on the bus and asked for a checking from all the people. Two guys were caught with a lot of raw marijuana and were taken out. Don't know whatever happened to them.
In a few minutes we reached Kasol. I got down and moved around the place. All the cafes had more of Hebrew written all-over than English. The tourist crowd constituted mostly of Israelis and there were hardly any Indians. I was at pretty ease and had no intentions of hurrying around to find a hotel. I walked from lane to lane and someone found me and asked me if I was looking for a room. I said yes, to which he further asked if I wanted a cheap room. I said I wanted a cheap one. He got me a room at a house nearby; the room was pretty spacious, the bathroom had to be shared with the family. They had few other guests in another room. The set up was homely; they had a garden with green apples, peaches and pretty flowers. A stream flew at a minutes' walk from the place and I could hear it roar the entire night. I kept my bag there and came out, clicked a lot many pictures roaming around the place. Had breakfast in one of the groovy cafes called the Moon Dance Cafe. I returned back to my stay, got fresh and decided to walk to Manikaran gurudwara. The gurudwara was less than 4 Kilometres from my place but the sights in the way, made me walk slowly. There were large apple orchards being harvested, plums around along with a number of wooden and hanging iron bridges.
As soon as I reached Manikaran, the scenario changed. The urbane crowd gave way to the oldies and religious folks. The place was bustling like any other religious place. Nevertheless, this place was something that deserves a mention. The hot spring was much hotter beyond my expectations, in fact the water was hot enough to give you severe burns in a second and the entire area was covered with wooden planks as the floor was as hot as a pan on fire. Funnily, the Parvati River flowing beside had a freezing temperature. I was accompanied by a dog on my way back and I found solace in talking to him. I reached back and slept. As the evening approached, I got out, roamed around the place, found a tout trying to sell me weed. Later, I sat beside the stream, enjoying the nothingness in my thoughts, no memories, no desires, no intentions of singing or writing, just being there.
As the night fell, I could hear trance music around. I had my dinner, and felt asleep quite early; this was one good sleep that I had after a long time.
Day 2: 2nd Oct 2014
I woke up early and got fresh. Took a morning walk and came back. My hosts asked my whereabouts and about my plan. I plucked a peach or two and I touched some unknown plant and had small spikes all over my hand and my hand was bleeding from numerous needle pricked holes. To ease the burn, I applied toothpaste on my entire hand and it did work. After having my breakfast, I inquired about the bus to Barshaini from where I could go to Kheerganga. The people at the bus stop said that it would arrive at 10.30 but it was only 9 AM then. I got my backpack from the stay, paid them 200 bucks for the stay and thanked them. I decided not to waste time and walk, maybe I would find a vehicle ahead. I had walked for about 20 minutes that I found a bus going to Barshaini. I hopped on; the ticket cost Rs 30. There were mostly locals in the bus, a few Indian travellers and some foreign guys filming the entire route on I pad. The bus stopped for some 15 minutes at Manikaran and then moved ahead. The road got narrower and it only meant that no two vehicles could be on the road at the same time. Finally at Barshaini, the bus had covered some 20 kilometres road length and an altitude of about 1000 metres.
Not more than a dozen travellers got down at Barshaini. I had still not decided where to go, so, I just started walking with the rest of the people. One group moved towards the Parvati project dam, while two foreigners moved towards the other side. They told me that they were going to Tosh and I joined them. One of the guys was from Brazil and another was from Germany. The tattoo spelling Maitri written in Devnagari on the Brazilian guy's wrist ensured his craziness about India. The German guy was a bit taciturn and a bit too fast on his feet. Amidst splendid views, we covered the dusty road to Tosh in about an hour. There was a sweet odour in the air and the village seemed to be intoxicated. I found a room in Rs 200, and this time it had an attached washroom. All the guests in the hotel (pretty sort of) were Israeli and the caretaker, on seeing me, uttered Hebrew at first, but then I talked to him in Hindi and he was elated. He was himself from far off UP and was happy to have found an Indian. The sun was out and the weather was awesome. I took some photographs and asked for some photos from a local, but he was intimidated and asked if I was alone, he advised me to roam around the place and find the scenic waterfalls that were around. I trekked down to the waterfall, finding a lot of apple orchards. I tried to pluck a few, but they were far off. I saw a guy coming and asked him if those were his. He asked me to follow him, I was a little confused but the guy actually brought me to his own orchard and allowed me to have them. I was amazed and thankful at the boy's generosity and the gesture. They had kept an orchard unplucked for their family. I was spoilt for choice and plucked the two best ones, thanked them and moved ahead. I found some exotic plants close to the waterfall and was clicking them when I found some girls in bikini in the waterfall. I came to know that they were only a gang of girls enjoying their time, so I decided not to disturb their privacy and walked ahead. It was about 4.30 and I did not know where I was. I climbed a hill and found 3 foreigners who were coming from a place which is not even on Google maps and whose name I do not remember. They had found an exotic waterfall midway and told me that it would take about 45 minutes to reach the place. I climbed slowly on the hills; there was absolute silence with only a rustle of the leaves, sun sparkling on the Bugyals on a distant valley, snow-capped mountains in the background and me amidst the nature. I felt relieved seeing a Himachali woman on the way and ensured that I was on the right path. The place had a small stream flowing, sometimes on the earth floor and somewhere below it. This was the stream that had enlarged enough to become a rapid river in Barshaini before joining the Parvati River. The place looked abandoned, there were a few dhabas, but empty, I was about to return when I saw a teenager. He offered me water from the stream, and we had some philosophical chat. He, like everybody else in the Parvati valley was content with his life. He offered me some weed and asked him if I wanted to buy some. I disappointed him.
My walk back was pretty fast as the sun was about to set. Close to my hotel, I found two guys sitting on a rock watching the moonrise at the sunset, I joined them. One of them was from Boston, US, another from Israel. The US guy worked in a construction company and had left his job to travel; he had already visited Ladakh and Dharamshala. He congratulated me on my decision to leave the job as well as on my good English. The Israel guy was happy to see a place as beautiful as the Parvati Valley. We had a hearty chat. The US guy asked me if he had to see a real dense jungle, which was the place to go. I answered him Meghalaya and Western Ghats in Karnataka (which made my next two trips). I went back to my hotel and there was a power cut. My camera and phone were not charged, so I turned them off.
As the night fell, the power cut was not restored; however, the village had a few solar lights working. And suddenly, there was an influx of a lot of Indians. Actually, it being an extended weekend, many Delhiites and Chandigarh people acquainted with the place had moved in. Soon, the place which was totally empty was full of people looking for rooms. I went for the dinner and found some people there to whom I was to meet in the morning as well. There were a lot of Delhiites there by the time and a lot of happenings taking place. I did not feel sleepy and came out to roam in the night. Had some discussion about the close by places with the law students from Delhi and made my mind to visit Kheerganga the next day.
Day 3: 3rd Oct 14
I woke up early and walked towards the closest waterfall, plucked some apples and walked back. Chatted with a Haryana girl way back and prompted her to find her own apples. On the breakfast, I met the guys from the last night who were lawyers in Delhi. They were happy to find me travelling solo. I met the Brazilian and German from the last day, fed a dog and advised an Israeli teenager, who had just arrived there, about the stay and travel around Himachal. I loved his accent. I went back to my hotel and while I was having that not so good chicken sandwich, Deepro joined me. He was a practising lawyer in Delhi and was not one of those guys I had met last night. He too, was about to go to Kheerganga and so we decided to go together. We decided to save the energy for the tiring Kheerganga trek and took a taxi to Barshaini in 50 bucks each. I was running out of cash and needed to go to an ATM but the nearest ATM was at Manikaran and going there was out of question. So, I told Deepro about it and he was happy to help.
We felt tired enough only after we had crossed the river and climbed to the other side, the displacement was not more than 100 metres. I soon found the apple orchards and plucked a lot of apples for the way. A few steps further, we met a group from Chandigarh and in about half an hour, we reached our first resting point at a dhaba, most of the trekkers were there. We ate and rehydrated ourselves and moved ahead. I got too loquacious, as it always happens when I am enjoying the nature. The entire trek had apple orchards to one side and the Parvati River many feet below on the other side. Another village Pulga was reached, it had huts made only of stones and looked beautiful. This was supposed to be the place where a Himachali Aunty sold the best quality stuff. Numerous small waterfalls and rapids later, we reached Rudranag. Rudranag had a beautiful waterfall and a temple. It looked like the perfect place to chill, and so some beauties were doing. We tried to get into it, but the temple authorities wanted us not to dirty the place with shoes and other stuff, so we moved out quickly. Now, we crossed the wooden bridge across the Parvati River to come to the other side of the trek. Till now, the trek had been sunny and dry with scrubby vegetation. But now, the patch consisted of alpine vegetation and a lot of streams and slush, the slope too got steep. One had to be really careful while climbing, as the exotic scenery and the muddy ground could easily make people fall. Now, the trek was getting really tiring, all of us kept inquiring about the distance left as soon as we met someone coming from the other side. But their answers confused us more. And they had no fault at this; the downhill climb was pretty fast and could not be compared with the uphill one. But, at good distances there were dhabas to provide the much needed rest. And finally, the last kilometre arrived. We had already climbed for almost four long hours and I was in a state of fatigue. The last km churned out the most I had. I feel proud that I covered it. Just before hitting the meadows of Kheerganga, there was a dhaba where we rested. And then, when I looked at the place for which I had worked so hard, I was enchanted.
The meadows and the sloped floor of the place, just before a large rocky mountain was the perfect scenic treat anyone would have wanted. I would have not minded even if I was asked to toil a little more for this place and I had already climbed 15 kilometres. I sat on the grass, enjoying the view. Deepro moved around looking for a room. Unfortunately, the long weekend had invited too many people to the place and the inhabitants had no idea of this. Generally, the place never had more than 80-100 visitors but this time more than 200 people were around and the rooms had filled fast. For the next few hours people kept looking for rooms. Some people had brought their own tents and had found open spaces to put them. We decided to stay in one of those dhabas which have the couch and sleep there itself. Deepro took a bath in the hot water spring and came back. We had tuna sandwiches with Vishwas and Ashish from Delhi. We had met another group from Chandigarh, and we had built a sort of camaraderie, later I followed a few of them on Instagram. The night fell, and the silence and the cacophony got sweet. This was a place far away from human settlement, there was no phone network, no electricity; the dhaba owners had to bring all the stuff from Kasol which was about 15 kilometres down the hill and 20 kilometres away from there. There were generators for the light. Water flew freely in the washrooms from the streams and it was a funny sight, as those streams had warm water from the kund. Everything felt peaceful and happy. People were in good mood and they were doing what they were here for- hashish. I enjoyed seeing people smoke. I had no intentions to smoke even if I am not averse to it. Beside me was a group of Israelis who were playing cards. I asked the French guy if I could join, and then we played a number of games. I helped one of the girls and the French guy was, " Don't help her, she is already engaged." I did it again and he repeated, next time I made it bad for her and said sorry, the other Israeli girl said slyly," Don't be sorry, she deserves it." We had a fun time. Later on, we had a discussion on how all of the Israelis had to serve in the army and how did they make their way out of it. The French guy was quite intelligent and broke a conversation on the state of Palestine, Syria and Israel. I had a discussion on the political conditions in France. The Jews were to follow Sabbath next day. The girl I had helped told us how religious she and her fiancé were and that they never drank or smoke. I realised that I was not the only one there not smoking. Another guy in the group played guitar well and had kept all the visitors entertained. Deepro had found some Kolkata guys and was busy smoking with them. We ordered food and the singer guy felt hungry enough to try, rather eat the spicy food. In the midnight, I found Vishwas and Ashish outside the shack and had a jovial discussion. Ashish and I decided to enjoy the sunrise in the morning.
Day 4: 4th Oct 14
I woke up very early, got fresh and went to wake up Ashish. I was able to wake him up in some time and we did not miss the sunrise, though we could not get a vantage point even after climbing around a lot. I bid goodbye to Ashish and came back to the shack. Deepro was still asleep, I woke him up. He got ready and ordered the breakfast. Meanwhile, I cited a few mythological tales to the Jews and they were happy. They asked me not to leave so early and I felt bad that I had to because of my friend who was waiting for me in Kasol. Deepro paid the bill. They had charged us 150 Rs for the stay, which was the cheapest so far. I wanted to stay in the place for ever but another issue of me having no cash also had an influence on me and I did not want to burden Deepro anymore. Before that, I fulfilled my wish of rolling down the steep meadows, people laughed at me, I soiled my clothes badly, but I enjoyed it. Then, we left for Barshaini, which meant trekking 15 kilometres again. But this time it was downhill and easy. We made it quite fast. Deepro scored midway in the village with the Mcream. An aunty offered everyone on the trek free apples; I knew why I loved Himachal so much. We were tired enough when we reached Barshaini. The next bus was not to arrive there before two hours, so we ate Maggi at first and then decided to take a cab. Fortunately, a gang of Israeli girls overheard us and were ready to share the cab. A few other guys joined us and we were ready to run. As soon as we had covered 2 kilometres, the cab ran out of fuel; the indicator had not been working. The driver went back to arrange for the fuel, in the meanwhile the girls found themselves a ride with some guys in a car. Funnily, we overtook them later. Kasol was another sight now. It was choked with cars and people, the traffic had been moving slowly. I paid Deepro back and called Shashi. He had moved to Manali and was alone and wanted me to come there. Looking at the condition of Kasol, I decided to move on. I waited on the bus stop where I saw an Indian looking guy but with different gestures. I asked him if he was going to Manali; he was. He had a pretty bit of unfamiliar accent, I asked him where he was from, Egypt he said. We did not find a bus to Manali, but to Kullu. The bus we got into was full pack and we had to stand. He told me his name- Abdul Hameed. Everything about him was Pretty Indian. The rickety bus took 4 hrs to reach Kullu, thanks to the heavy traffic. Now, we had to go to another bus stop to get a bus to Manali in the middle of Kullu Dussehra. Every time Abdul would ask a guy something, he was answered in Hindi because he looked so North Indian. I helped him with the language issue. He accepted innocently that he was taken as an Indian and felt a little disappointed. We finally got our bus and got on. Manali suffered the same issue; the main roads were blocked with traffic at 10.30 in the night. We got down the bus and began walking. Abdul had a high pace, or maybe I was not able to match him up due to tiredness and not having eaten anything. He helped me reach the Mall road and took a leave. Here I met Shashi after some 15 minutes, had the dinner and went to his hotel. He had got a hotel in a good location in New Manali in Rs 1500. But, old Manali is more recommended for a stay as it has got the popular places nearby and also has cheaper hotels and nice cafes. Finally, with a TV in the room, I did what I generally do when outstation- Watching a local music channel. Then we slept.
Day 5: 5 Oct'14
We woke up at 8 and I knew that we could not do much now. After having the breakfast at Mall road, we checked out to go to the Hadimba temple. A lot of rush there; we did not enter the temple. We walked out to find the old Manali market which was pretty awesome. Had our lunch in a pretty nice cafe called Sunshine cafe. At 4 PM Shashi had a bus to Delhi. So we killed the small amount of time left with us on a river bank and walked back to the Mall Road. Terrific rush welcomed us. I had no plans to go with Shashi in the same bus as Rs 1400 was way too much for me. But, unfortunately, all the buses to Delhi or Chandigarh had been booked earlier and there were no seats. In fact, the bus owners got people to board the bus initially and they were made to stand when a pre-booked ticket owner arrived. I found myself a bus to Kullu, the only one available. The bus took quite a long to reach Kullu, where a large mob was waiting for buses to Delhi and Chandigarh. But no buses to these places were in the vicinity. In about 2 hrs a bus to Chandigarh arrived and I had a memorable one night stand(ing) ride to Chandigarh. I did not regret it even then; I felt one with the crowd. Reached at 5AM at Chandigarh, took an auto to the other bus stand and got a bus to Delhi and woke up only when the bus reached Kashmiri Gate. Next day, I was to face another interview.