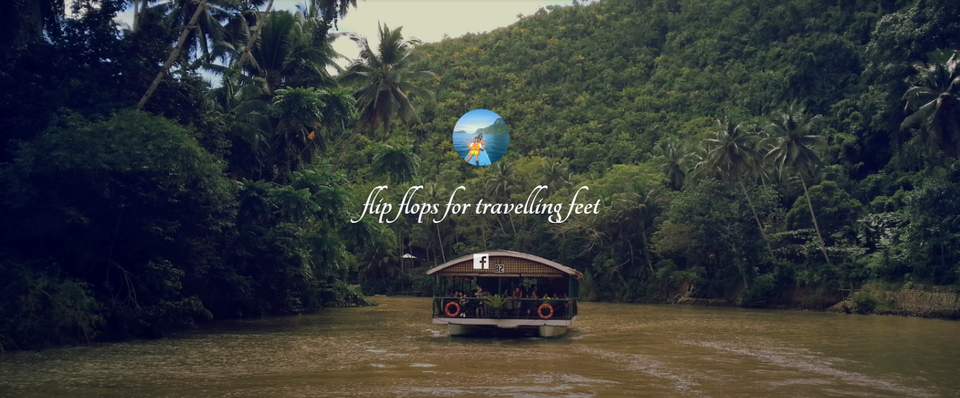 Visit https://flipflopsfortravellingfeet.wordpress.com/ to know more about backpacking in Philippines' 7 islands how to reach various places,best areas to stay, things to do, links to tours, expenses involved, pics.
Itinerary: Cebu – Bohol – Puerto Princesa – El Nido – Coron – Boracay – Manila
Cebu to Bohol and back: Bohol is two hours away from Cebu by ferry. We booked one-day tour for Bohol from Cebu with KKday. The tour operator was ILINK. The charges were USD 68 per person. Following are the highlights of the tour:
- Loboc River Cruise with lunch on board: It's like gliding on a river through a rainforest. If it's not raining even the colour of the river is green.
- Tarsier Sanctuary: Sanctuary for one of the smallest and endangered primates
- Chocolate Hills: A UNESCO Heritage Site, that looks like an endless landscape made of giant, symmetrical mole hills. The green grass-covered hills turn brown during dry season and hence the name.
- Bilar Mahogany Man-Made Forest: While returning from Chocolate Hills you will be driving through this man-made forest.
- Butterfly Farm: You will be amused by the photography skills and sense of humour of the guides (esp. a chap named Jovi) in the farm.
- Other activities: Take the island hopping tour to Virgin Island and Balicasag Island. Dive at Divers' Heaven in Balicasag. We could not do these for lack of time. For more information check the page Girls that Scuba. Note that there are many more diving sites in the Philippines other than the ones in aforementioned article, a simple Google search will get you to portals of dive operators.
Time of visit: November 2017